The whole idea behind this trip was to unite all family members in one place and spend time together. After researching about so many places, we got Thangaali Home stay, near Chikmagalur in Karnataka. One thing that comes to my mind whenever I hear the name "Thangaali" is HEAVEN. That's a different world altogether. This home stay is located in such a beautiful place that lush green, tea plantations all around, no pollution and mainly no mobile network/wifi available there.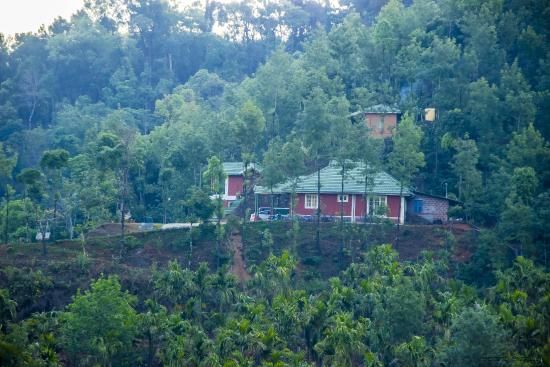 We were family of more than 30 members planned to drive down to Thangaali in our respective cars . It was almost 7hrs drive from Bangalore (including 2 short halts) to Thangaali. Since it was a long Christmas weekend in December 2015, we had planned this trip to enjoy the weekend. The last 6km to Thangaali is amidst the nature with the breath taking views of green hills.
As we arrived on the mid day of 25th December, a warm welcome by Thangaali Team with beetle-nut caps made us joyful. We were allotted different rooms and within no time, we got settled and were ready to have the home made lunch. The staff of Thangaali were so polite and friendly, they served us hot lunch with different varieties of Malnad cuisine. After having the tongue licking food, it was time for us to explore the surroundings.
Two main attractions of Thangaali was HAMMOCK and COUPLE SWING. Almost all of us took the experience of them, which was undoubtedly wonderful experience to see the nature's best behavior with the cool breeze and a coffee cup on the other hand.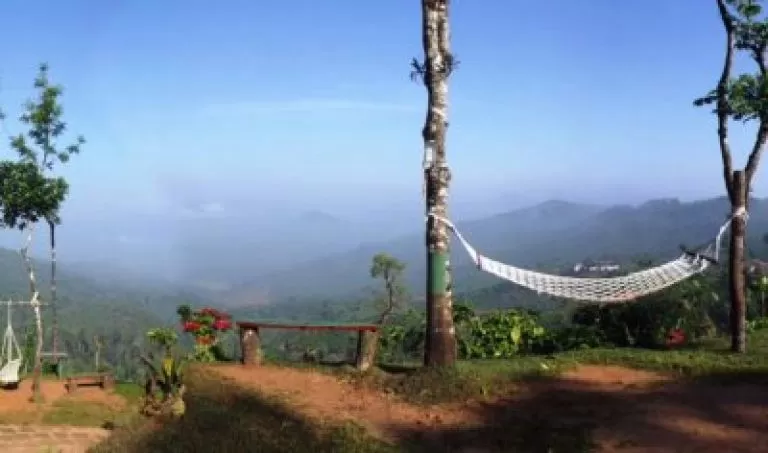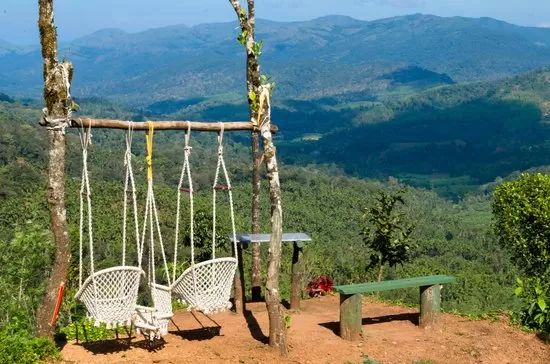 Evening was getting chilled and breezy, we were getting comfortable with the weather having timely hot coffee/tea and snacks. One of our beloved Uncle n Aunty had their 40th Wedding Anniversary that day, so we all had planned to celebrate it in the nature's lap. As we passed the sunset time, Thangaali Team had arranged for a cake & we also had carried one cake to celebrate the occasion. They were also offered with garland, shawl and petha (ethnic cap) before cutting the cake which added to the pure Karnataka style and was a memorable for them.
Later, we started having cake n other snacks, with the camp fire on. We also had planned for few games like Chinese Whisper, Story building, Housie Housie and so on. It was real fun playing with family members of all age type so we could enjoy with each other. Our ladies gang had prepared home made Bhel also to add to the snacks. We shared a huge laughter while playing the games which was commendable and refreshing. Am sure, everyone of us was much awaited for a break from our daily routine life.
As we had done almost 7 hour long road journey, we all wanted to go to bed and relax. Few set of activities were piled for next 2 days for us.
Next day we were up by 6.30 am and we went out for photo shooting and we saw one more couple on the swing. We ordered hot coffee and started photo shooting. The beauty of nature made us dumb and we just kept on watching our surroundings silently. Then, one by one everyone had woke up and our hot coffee/tea started flowing in unlimited. Lot of pictures clicked in different angles and with different group of people of our family. We were also allowed to cycling near by Thangaali.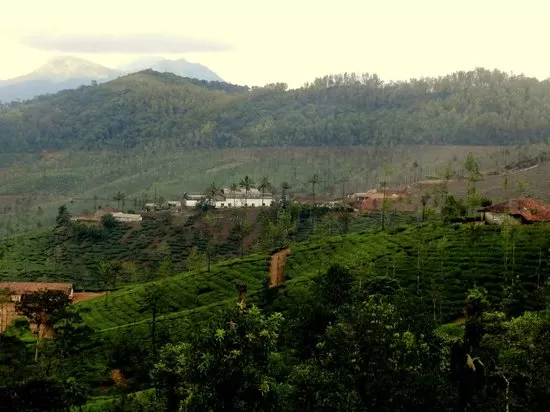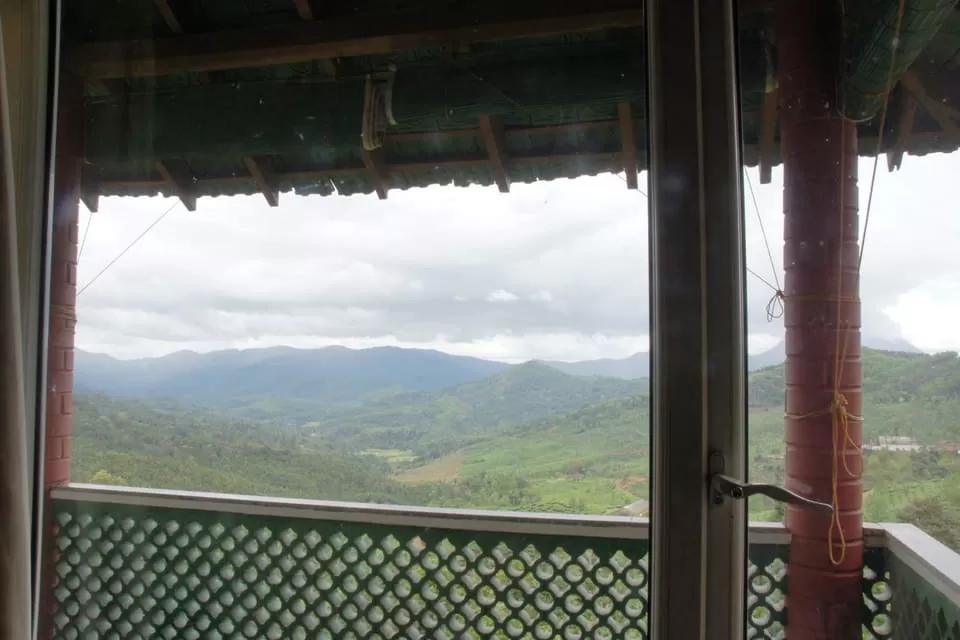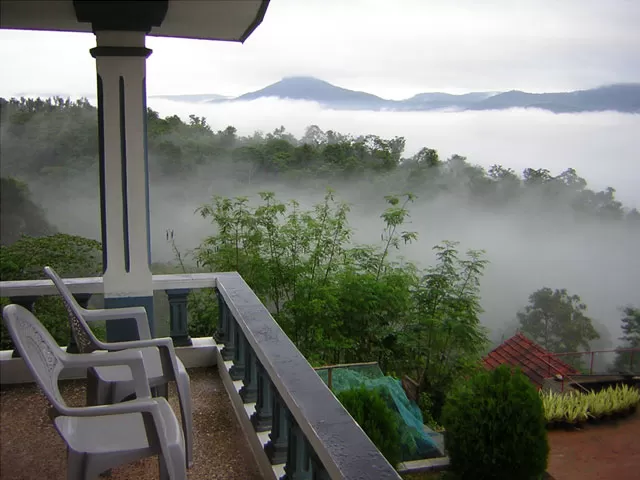 Visit to "Elneer" waterfalls and a small trek in the same waterfall to reach one level high and visit to sunset point was planned for the day. As we had to visit waterfall area, we didn't take bath and thought of playing in water nicely.
Jeeps were arranged to us by Thangaali team to go to the waterfalls. We managed ourselves to fit in 3 jeeps. The road to waterfall was really bumpy but we enjoyed it too. As we reached the waterfall area, we could hear the water fall sound even from half a kilometer away. There were few other families also which had come to the waterfall. The water was so light, transparent and clean such that anyone would love to play in the water.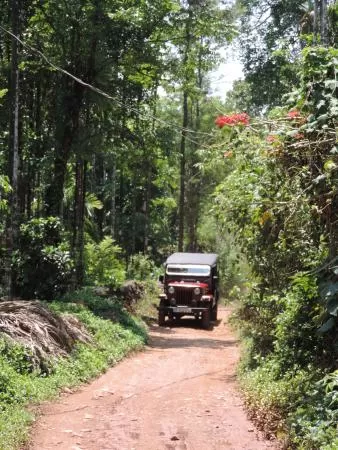 Elderly people of our family stayed back there itself and youngsters group of the family were all excited to trek to the next level of the waterfall, where one has to climb up the steep hill with lots of stones, big branches of the tree falling towards the ground. It was around 1km of trek, when we completed that we were surprised to see the waterfall. We were allowed to stand just below the waterfall, where the water was so chilled and was falling directly on one's head and gives the effect of head massage. The area to reach the upper water fall area was too slippery. One has to be very careful, we were asked to remove our shoes/slippers and go on bare footed. I was literally shivering standing under the waterfall and after sometime, one by one we started moving outside and getting down the hill. But that was an amazing experience.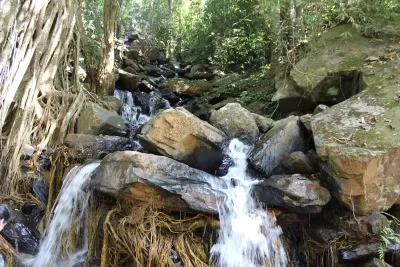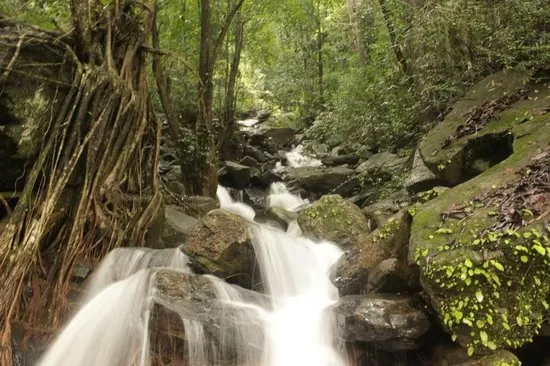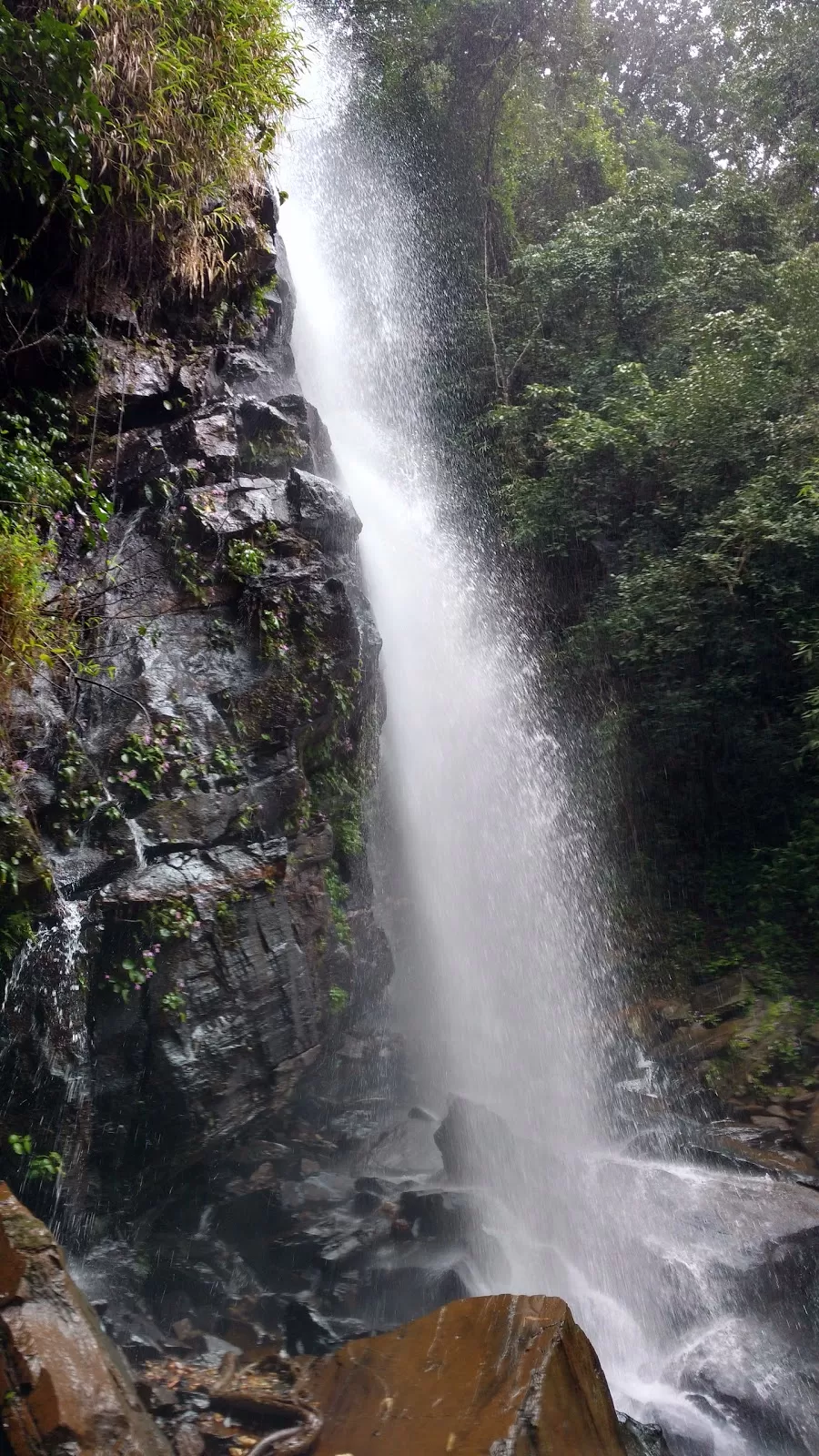 The crowd was bit less when we came down, then we again clicked a bunch of pictures with different people and different poses of course. It was almost 1pm that we realized to head back to Thangaali to freshen up ourselves and to have lunch. So, we got back to our respective jeeps and reached back to Thangaali on the bumpy road, where the delicious lunch was ready for us.
Some of us got freshen up first and then had lunch and vice versa. After lunch, few of them were relaxing in their rooms, few of them sat out in sunlight. Myself and my husband sat on the couple swing and getting ourselves warm under the sunlight and spent a good time there.
We were asked to get ready by 4.30 and had a plan to visit sunset point. So, we managed time accordingly and were ready. We were allowed to take our own vehicles also to the sunset point. We hired one jeep and two of our vehicles and reached the point. From the vehicle parking, we had to walk for a mile or so. That was the perfect time that we reached there, we witnessed the beauty of nature in our surroundings, clicked lots of pictures and we sat in a group watching the sunset. That was a mesmerizing view that I had ever seen. Since, there were no other crowd other than our family, so we could spend lovely time in the nature's lap.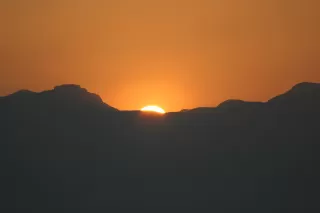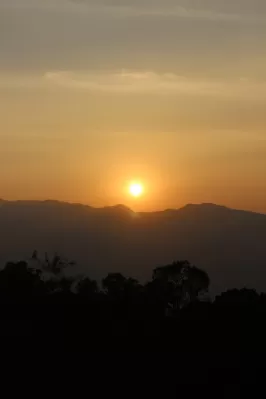 A large drop of sun lingered on the horizon and then dripped over and was gone, and the sky was brilliant over the spot where it had gone, and a torn cloud hung over the spot of its going. And dusk crept over the sky, and the darkness crept over the land.
We got back to Thangaali and snacks were ready for us. This was the best part of Thangaali that time to time food, snacks, coffee, tea were provided to us. A home made wine was also offered to us by Thangaali team and other flavors like Jack fruit and so on were kept for the Thangaali visitors.
We spent time together eating and talking where dinner was also ready for us and within no time we finished our dinner and enjoyed the night breeze. The silence all around us was just excellent, we could hear each other so clearly and serene beauty added to it. We ended our day with the delicious dinner.
Next morning, on day 3, we were told to do a small trek just behind Thangaali, where we had to climb up the hill. We woke up and mouth watering coffee was ready for us, we all were ready in some time, We were all given a wooden stick to climb up the hill and a staff member from Thangaali to guide us. As we climbed up the hill, to our left was all fresh fruits trees, and to our right was a steep down.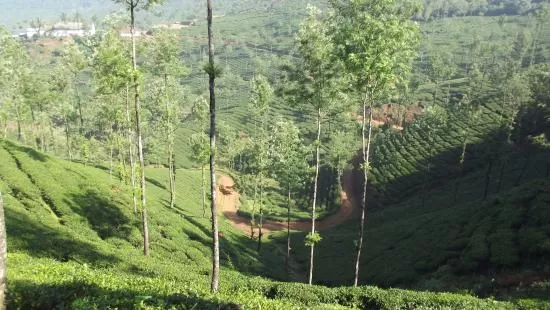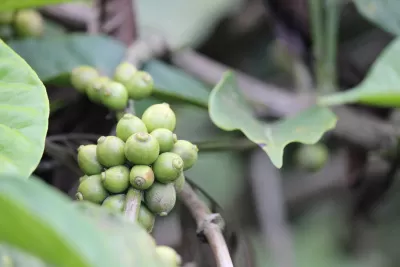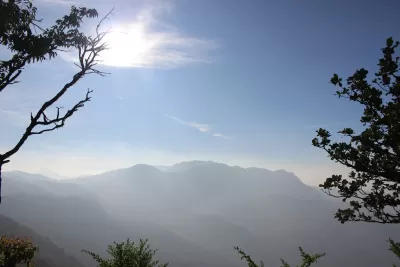 We went up the hill to some point where we were surrounded by hills and that was a real breath taking view. As usual, we clicked some pictures and thought that was end of trek. But our guide showed us one of the steep hill, that's where our real trek was about to start.
By helping each other hand in hand, we trekked the steep hill above and we were on cloud 9. Our voices was echoing there. We all relaxed for few minutes and that was end of climbing the hill. We were worried that it would be difficult to get down from the steep hill because of the slippery issues and all. But our guide told us that there is an alternative route to get down from the hill which took us inside a private space of someone's estate. Birds chirping sound and the dried leaves sound which we used to step on, were all so beautiful to see.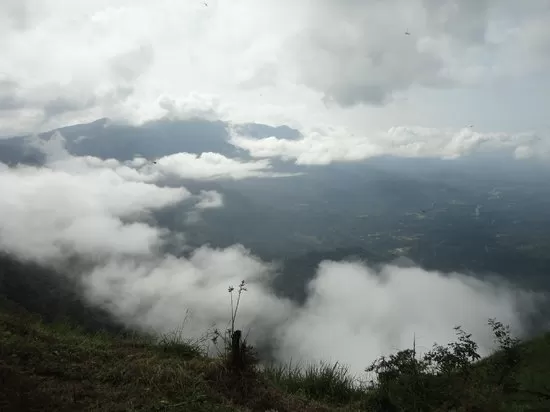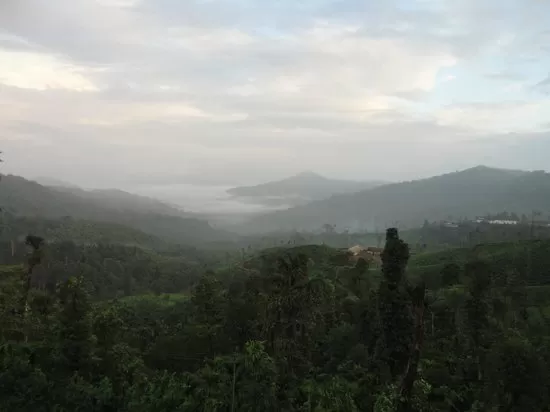 By the time, we came back to Thangaali after an awesome trekking, we were all hungry. So we just had our breakfast quickly, because we had to pack our belongings to make a move from Thangaali after lunch.
As and when there was time to take bath and in the mean waiting time, I was just thinking about the Thangaali home stay and the million memories that it gave to me. We were not in a mood to get back to our routine work, but that's the reality and we all had to accept to get back to lives. Again, we were served with tasty lunch with varieties of food over the day.
One thing I would like to mention is that, Thangaali staff were too friendly and homely behavior. Each one of them is dedicate to serve the people at their best. Once again I wanna thank them on my family's behalf for an excellent service and hospitality which is cherished as a sweet memory throughout our lives.