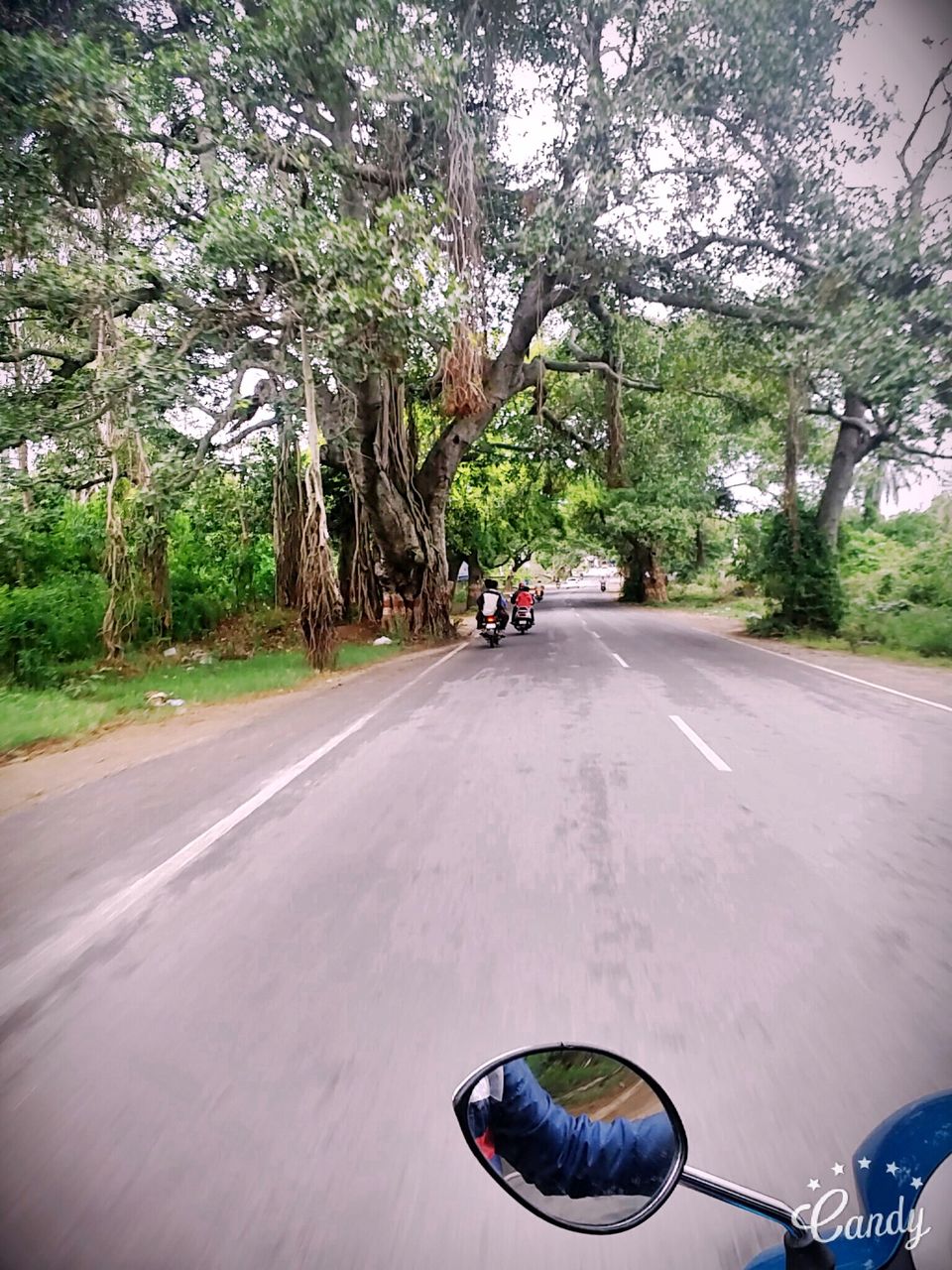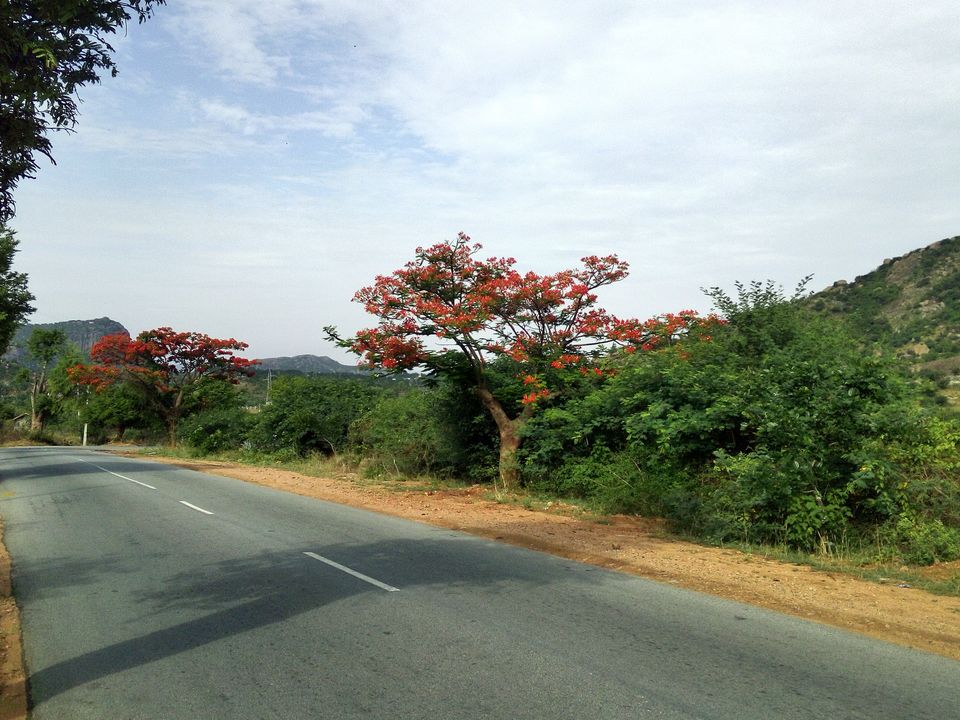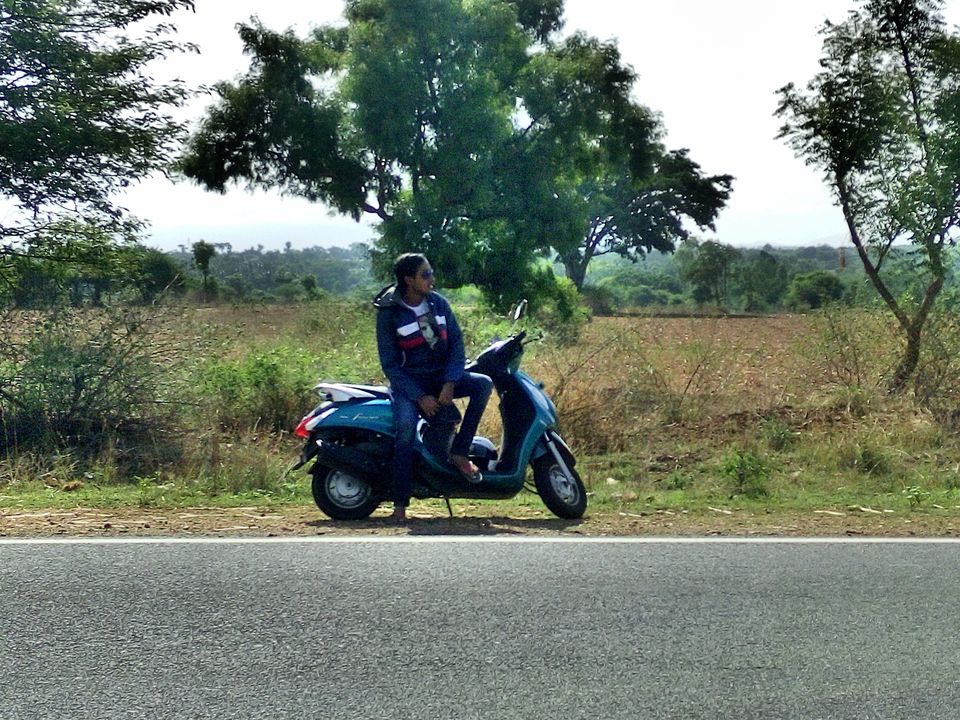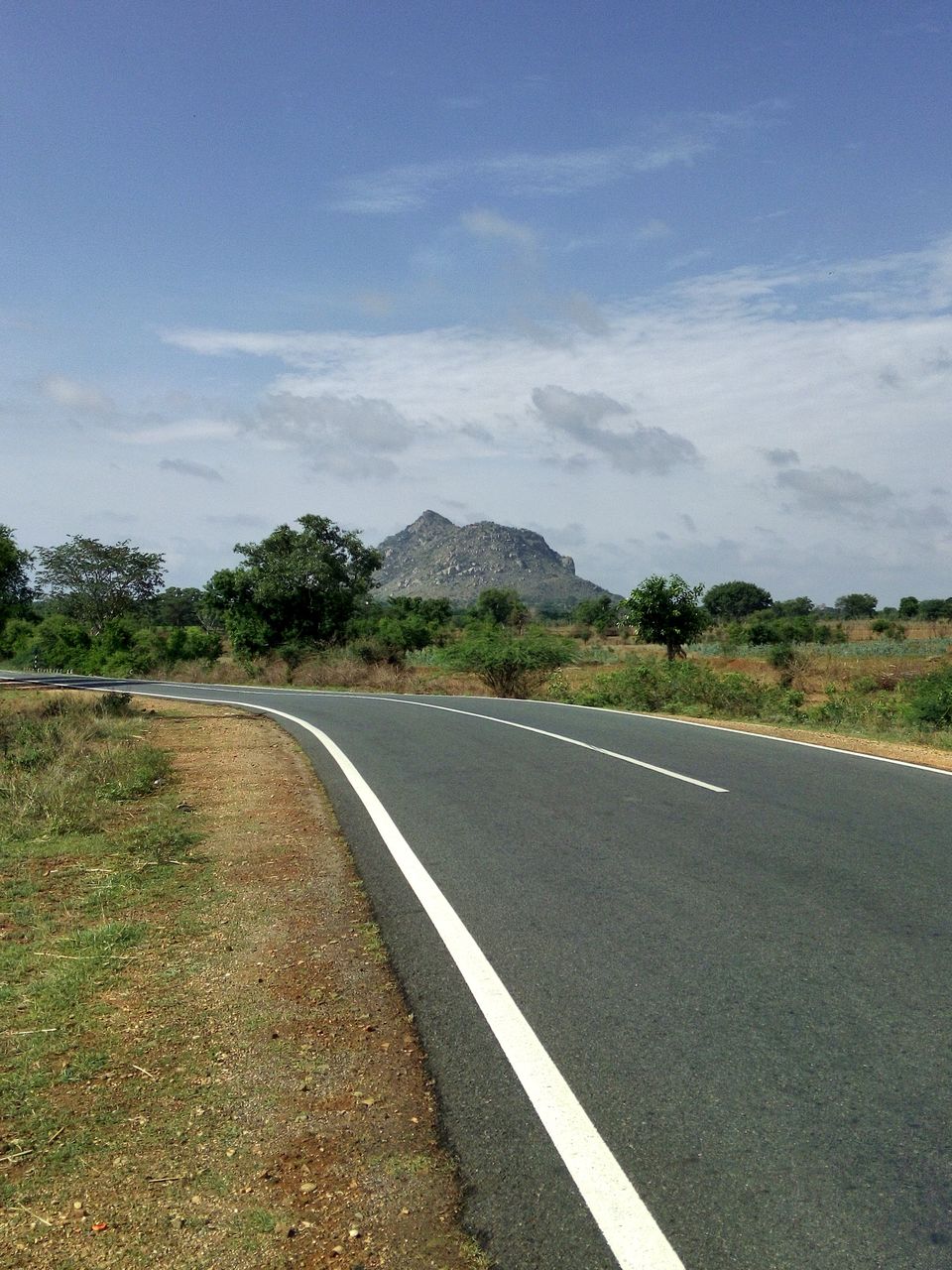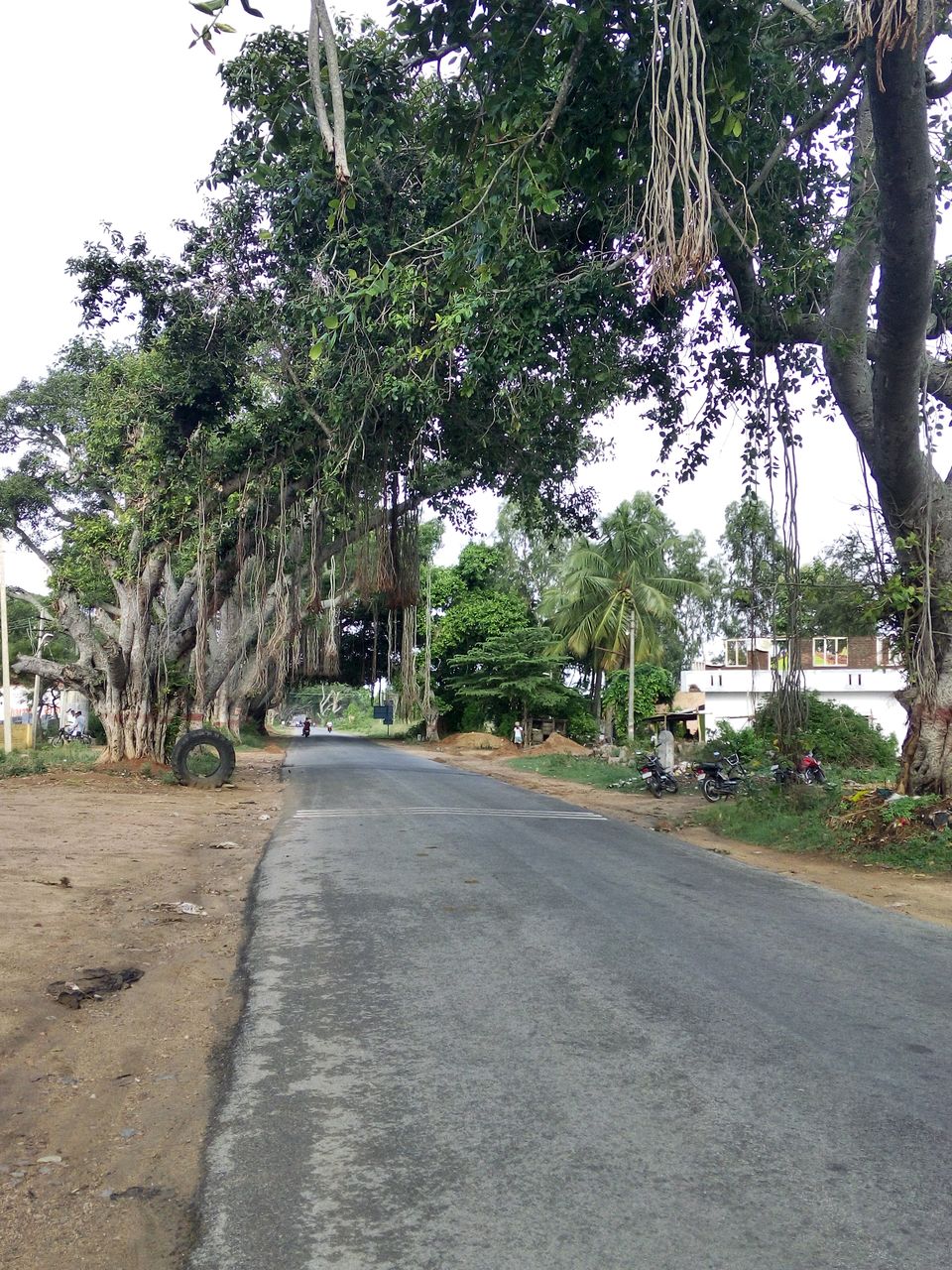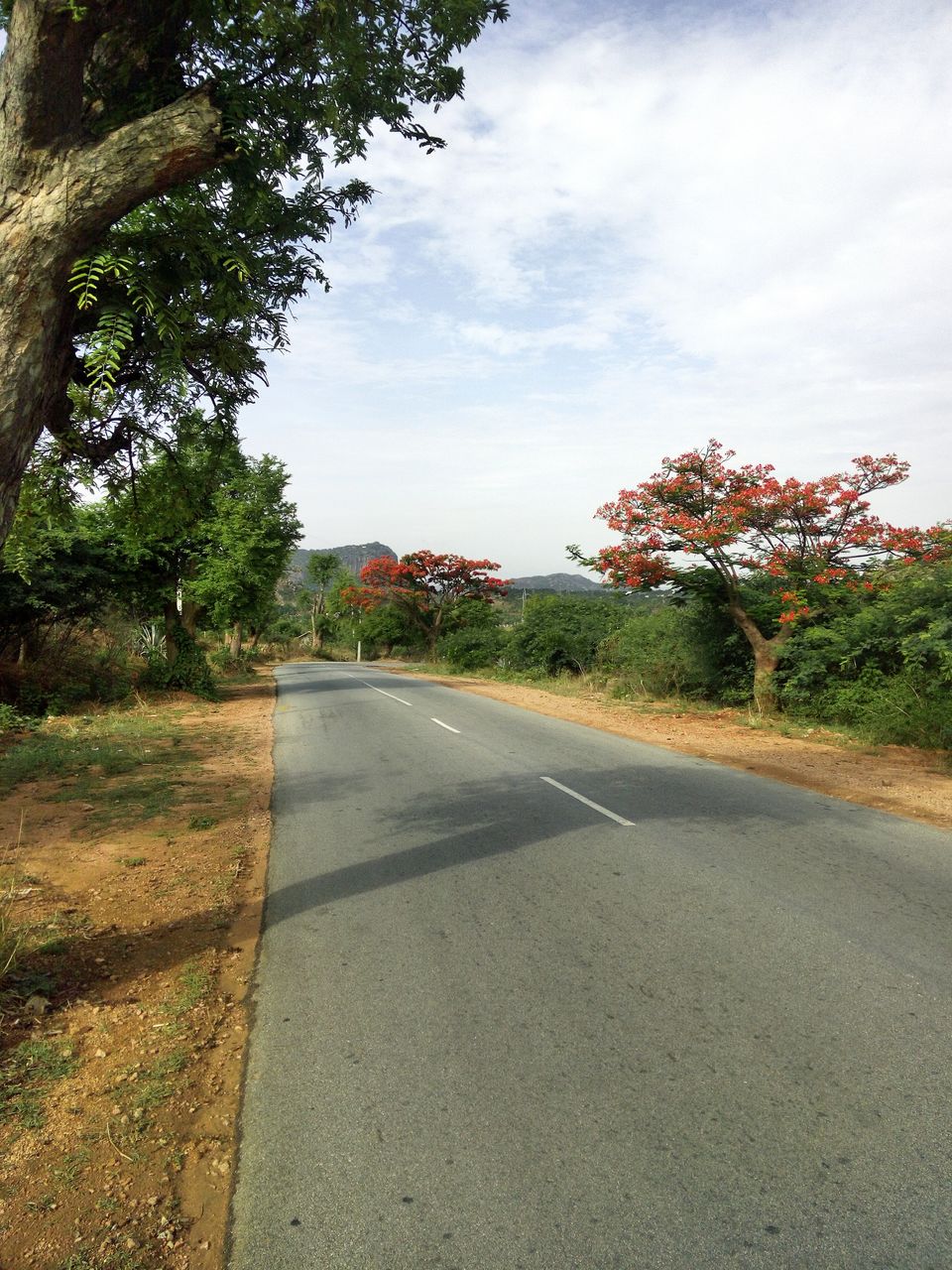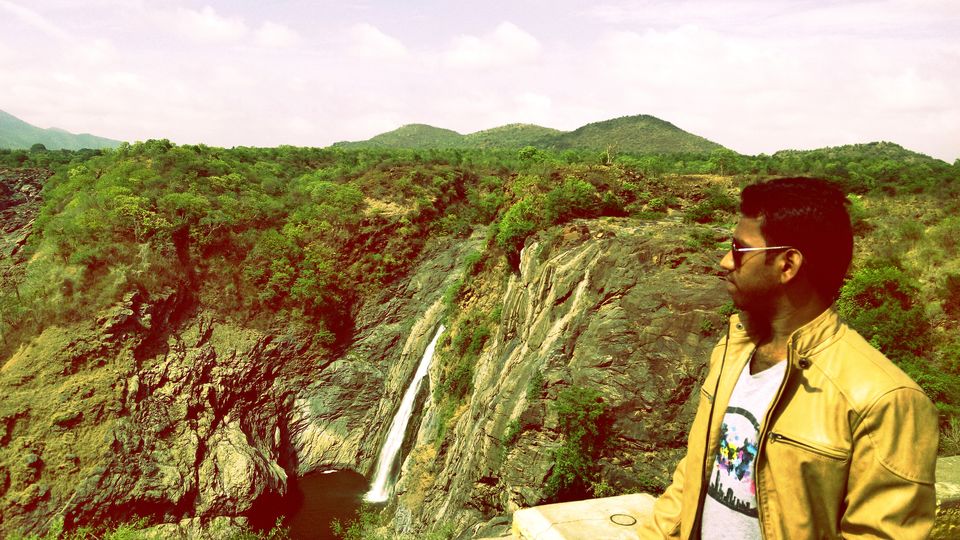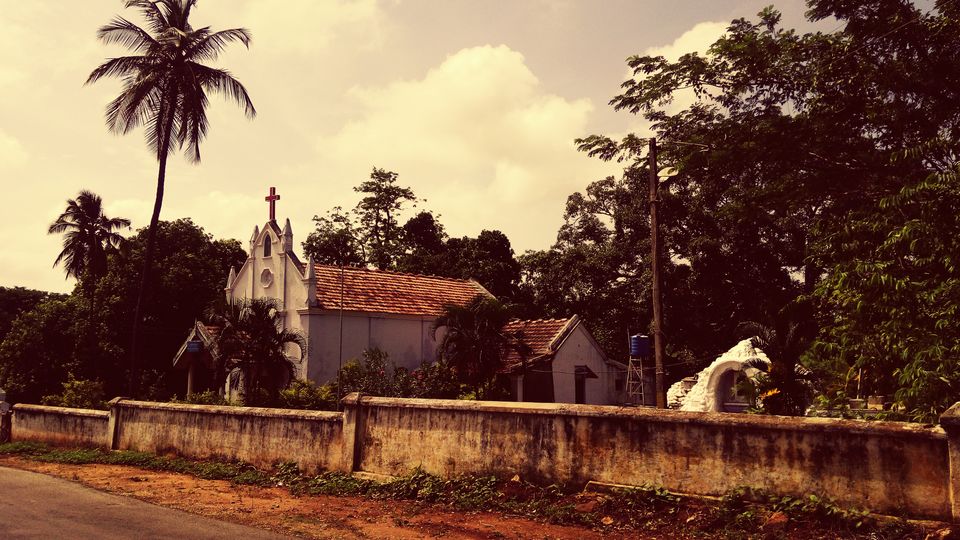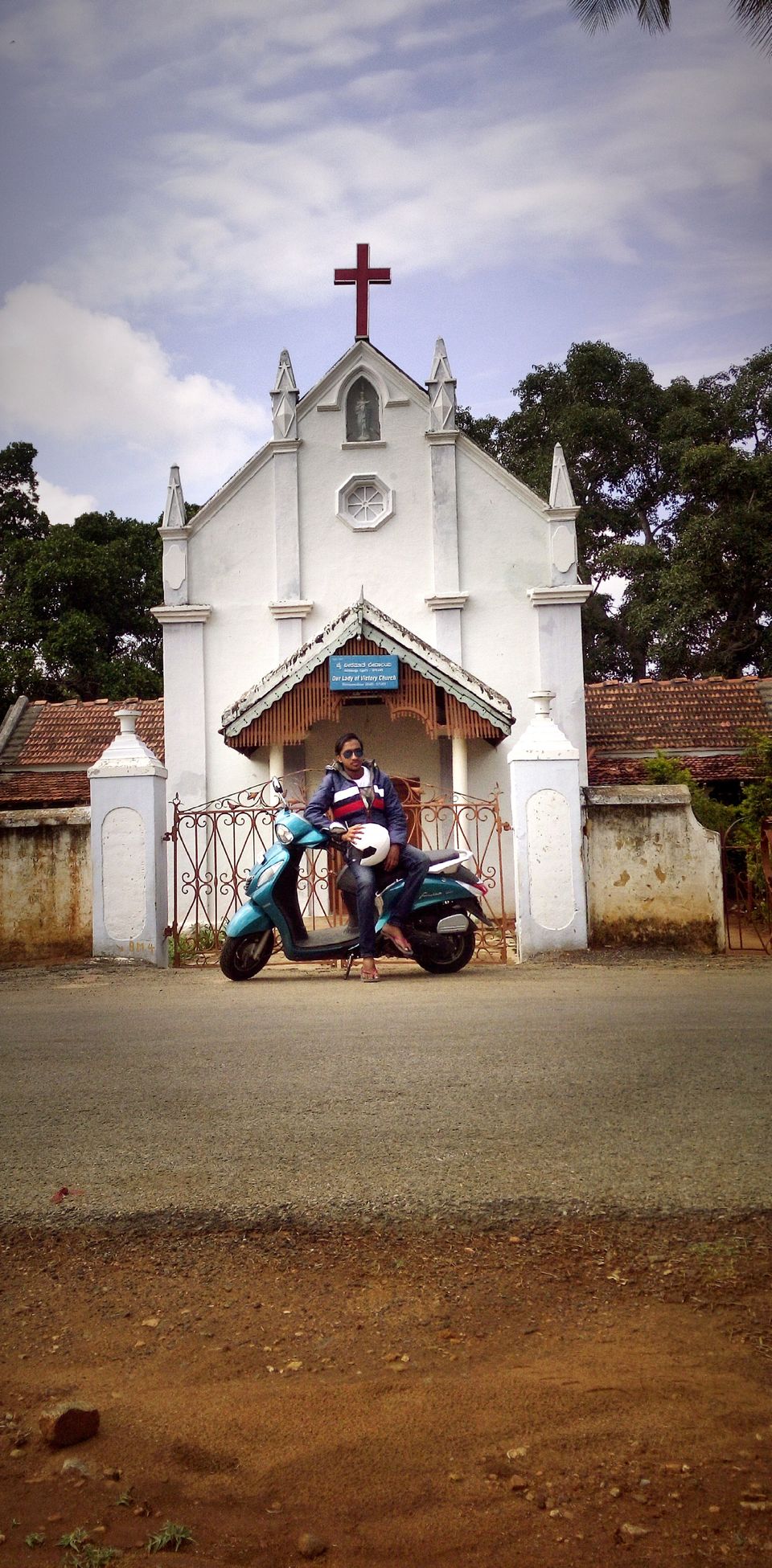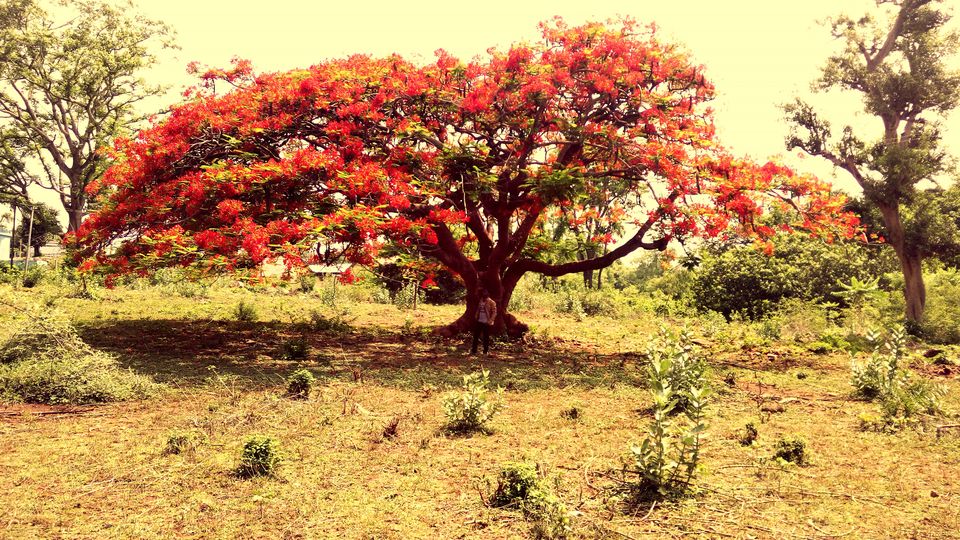 We learn lessons on the roads, few roads which take us somewhere & a few which lead us to ourselves...!!!
-Vik
Planned late in the night and decided to hit the road next morning towards the Twin Waterfalls of Shivanasamudra located in the Mandya district of my state Karnataka. Me and my cousin both one-sided lovers were talking about our present state of love, our present perfect love which has no end, an unconditional journey of love on a one-way road. He needed a break from over-thinking about his love and I just needed a break and go somewhere. I knew it's not possible to escape from this feeling, and I did not want to escape too. Love is something which is inside us & goes everywhere with us where we go and the person we love is always with us. What I think is whether it's two-sided or one-sided, love is love, we need to cherish this beautiful feeling, and on this road of love only if we are true to our feelings we are in true love and can be true to whom we love. Being in love makes anyone a philosopher, lolz....
The route plan
Bangalore - Kanakapura - Malavalli - Gaganachukki - Barachukki
So the alarm started buzzing at 5am and I got out of my bed, woke-up my cousin and we both got ready to start our road trip to the twin waterfalls of Shivanasamdura which means Shiva's Sea. We both were excited coz we needed a break. I checked the refrigerator and there was no milk, now I could not have my morning cup of strong coffee, Oh fuck. I decided will stop at the first restaurant on the way and fill myself with some coffee, the fuel of my body. It was my cousin's scooter, Yamaha Fascino on which we were doing this road trip. The Waterfalls are around 130kms from Bangalore and will take around 3hrs in whole to reach. So I started the ignition and rode off my house towards Kanakapura road. Stopped at many restaurants on the way but all those had just upped their shutters and no one could serve me my cup of coffee so early in the morning. I decided to cover a little distance and stop only at a restaurant in Kanakapura which was around 25kms away.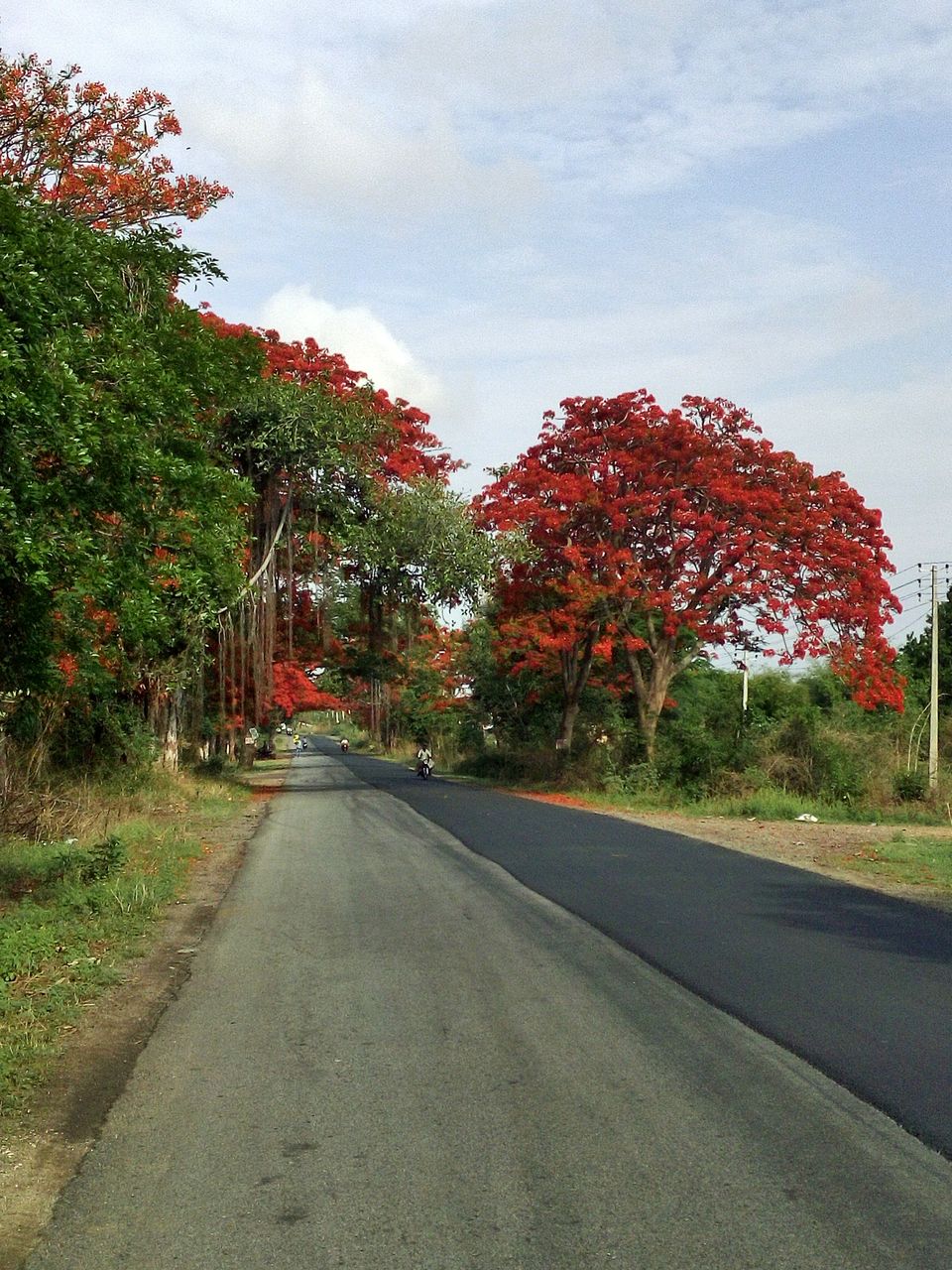 There are two routes to the Twin Waterfalls from Bangalore but the route through Kanakapura is the more scenic one. A beautiful curving road with trees, greenery, the smell of country side and not much commercialisation on sides, makes it a perfect route. We stopped at a nice restaurant just next to the Cafe Coffee Day on Kanakapura road. Had nice South Indian style breakfast of hot tatte idli, dosa and my favourite strong filter coffee. While having breakfast I saw many Bikers fully geared-up on High-end bikes, some on sports bikes and some on cruisers zooming past through the road in front of the restaurant. At that moment I too wished of having one Harley style cruiser but knew right now can't afford one, but yeah will be buying one soon. Not exactly a Harley but any other cruiser bike which I can afford, till then road trips can continue on any other bike ;) After having breakfast and coffee I was full of energy and hit the road towards the waterfalls.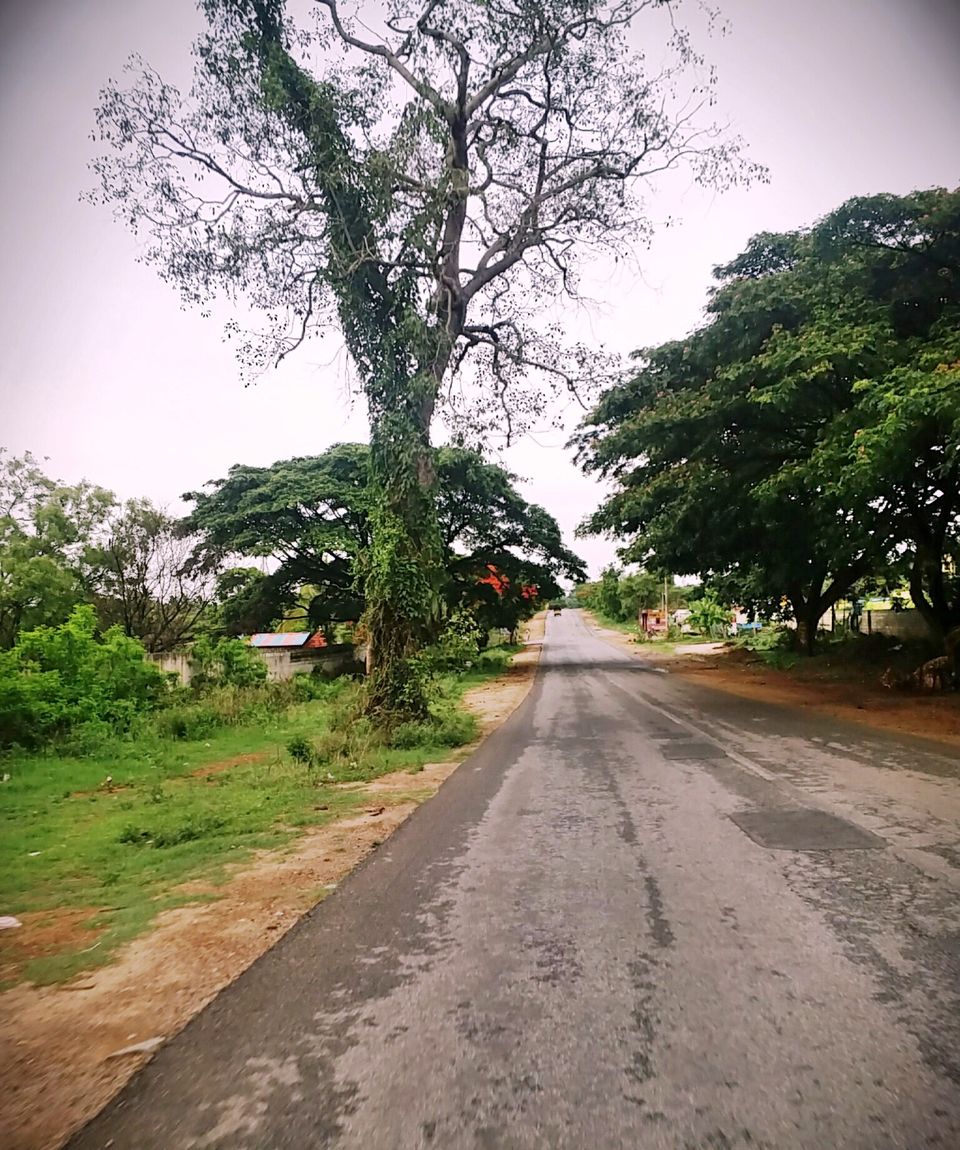 The Twin Waterfalls Of Shivanasamudra, Gaganachukki and Barachukki.

These two waterfalls are created by river Cauvery that runs down a 75 metre gorge before it divides into two branches (eastern & western branches). They flow through deep ravines on either side of the island town of Shivanasamudra before plunging in two different places a few kilometres apart to form the Barachukki and Gaganachukki waterfalls. The eastern branch of the waterfall is known as Barachukki while the western branch is known as Gaganachukki. The area near the waterfalls is famous for being the location of Asia's first hydro-electric power station that was set up in the year 1902 and is still functional. A few stops on the way for some quick snacks and coffee we first reached Gaganachukki Waterfalls. Barachukki was a few kilometres ahead.

Gaganachukki Waterfalls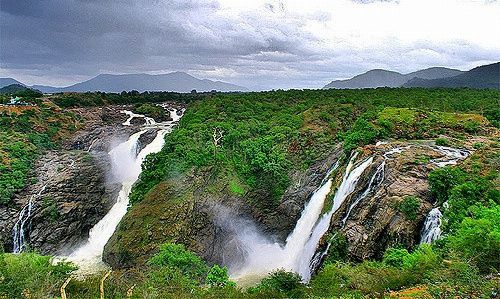 The Gaganachukki Falls are shaped like a huge horsetail. It is a steep waterfall that rushes down with great velocity and provides incredible views. But there was not much water when we went coz of the bad monsoon in this region this time. There are a few view points from where we can enjoy the sight of the waters plummeting from around a height of 90meters. Reaching the bottom of the waterfall is not possible as the area is fenced and no one is allowed to go near the water. We sat there witnessing the sight of the waterfalls and clicked a few pictures. It was not the best time to be here but not the worst too. Spent around an hour here contemplating the beauty of nature and then headed out. The area around Gaganachukki Falls has a rustic look with an old government school, an old church, and a few government quarters for the staff of the hydroelectric plant. The feel and view of this area is such that it took me to a different era, it's so peaceful and serene it has that old world charm. I was fascinated and clicked many pictures here and then headed out towards the Barachukki Falls. Barachukki Falls is around 2kms from here.
Barachukki Waterfalls
The segmented Barachukki Falls are a graceful one and the more popular one among the two falls. The jagged crashing cascade of water is also the wider one among the two falls. Barachukki waterfall has a height of about 70 metres. There is a narrow flight of about 200 concrete steps that lead down to the waterfall, but the entry to the steps were barricaded because of an unpleasant accident had happened a few days back. There was strict prohibition from entering the steps and going down but we Indians never follow any rules when it comes in the way of our freedom and fun. I saw a few guys jumping over the barricades and finding way to the stairs. Me and my cousin did not make a second thought and found our way towards the stairs and started climbing down towards the waterfalls. Now this one was a fun adventure breaking the rules and we ran towards the waterfalls climbing down the stairs as quickly as we could. From the end of the stairs we had to walk a few steps on an uneven ground and we were in front of the waterfalls. Wow it was an amazing view, the waters plunging down to a shallow area forming a wonderful natural pool. Not thinking much we went ahead and stood under the waterfalls and enjoyed the cool water falling on our heads. It was fun and risky at the same time coz of the slippery rock bed beneath. Clicked nice pictures and enjoyed every moment there listening to and enjoying the falling waters. We were not carrying any extra clothes but were already half drenched in water. Now what I was seeing is too many people had come down breaking the rule and had invited trouble along with them. The guards had found out and came running down and announced every one of us to get out of that place. The guards started chasing people and everyone started running back towards the stairs. It was a short lived adventure, we hardly spent 30minutes there  but yeah it was awesome fun. We too ran towards the stairs and started climbing back the stairs and were imagining if there were more guards waiting for us at the entrance and if they would ask us to pay any fine or arrest us for breaking the rule :P Thankfully nothing like that happened. We went out towards the exit where we had parked our scooter, had a refreshing sugarcane juice and drove off from that place back towards Bangalore. We took a different route this time and chose the Bangalore-Mysore Highway. It was a fun 300kms of road trip in a single day, had lunch on the way back at a nice South-Indian restaurant and reached back home safe by evening.
Keep Road-Tripping & Be Safe :)