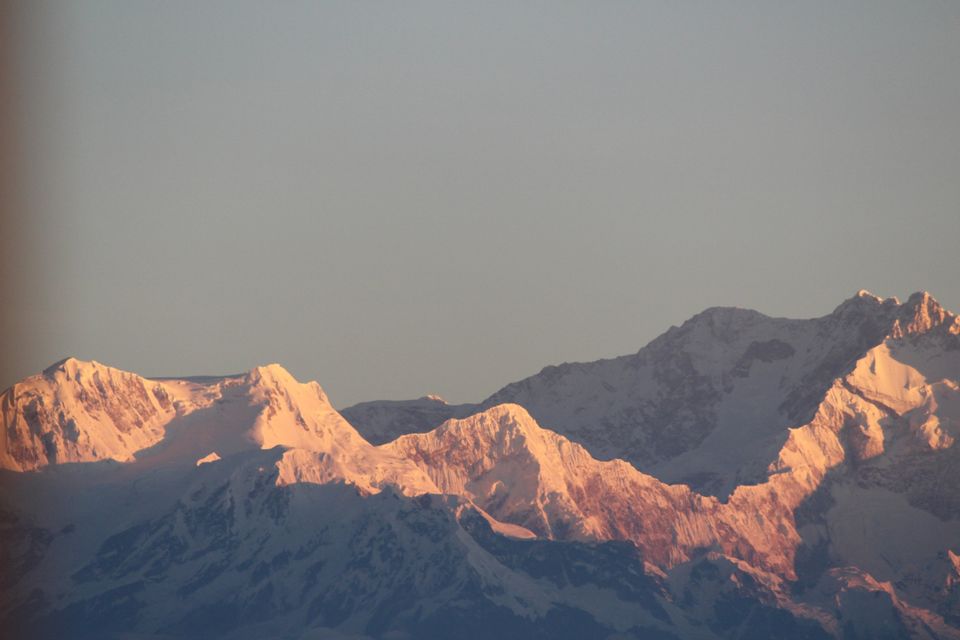 So, we got ready, had breakfast, hired a cab from hotel itself, all set to explore Darjeeling (the tea estate).
So, we started around 10am.
Weather was chilling, as light showers were there.
So first we went to Rock Garden,(Waterfall) I still wonder, why it is called Rock garden, rather it is waterfall and a amazing Flora.
But, it was beautiful!!
Very different from waterfalls of Utrakhand.
Then, we headed to ROPE WAY.
one can witness myraid of exquisite landscape with verdant tea estates.
While waiting for our turn at Ropeway, one can see the school, where MAIN HOON NA was shot.
Moving forward, we reached to zoological garden or in simple language zoo.
But, let me tell, that was the most beautiful zoo I have ever seen.
There are large number of animals and birds and must visit for animal lovers.
There are many rare species like Asiatic black beer, Himalayan Monal, Red panda etc.
Next destination was "Happy Valley Tea Estate"
This is land of about 440 acres growing some finest shurbs of the delightful drink in the world.
We had a amazing cup of tea there and that re-energised us after so long day.
Next was "Japanese Peace Pagoda"!!
It is a glistening white structure standing out!
It was built under the guidance of Japanese monk Fuji.
We finished all these sight seeing and headed to Mall road in the evening!!
Had some Tibetan food, momos , and great tea!!
Relaxed ourselves!!
And headed back to our hotel and jus slept after the long tiring day.
I was waiting for this!!
It was TIGER HILL day😍
I was so excited, though I am not at all morning person, I woke up at 3 am and got ready by 4.
As, we were supposed to head for Sun-rise.
As we were about to reach, I couldn't believe to see so many people right there at 4 am in the morning.
So, we waited for more than an hour to the magestic view.
Alas!! It was beautiful
You can't view anything better, when snowcapped white mountains start to turn red at peaks and whole of the sky become yellowish-orange-red-blue
Wow!!
It is totally worth to wakeup at 3 am.
Then we went to visit a Tibetan monastery and then Kanchenjunga view point.
Which was not that great, as I had already seen Tiger hilla!!
Then back to hotel to fresh n up.
After having breakfast , we headed for MIRIK lake.
It is a small town 49 kms from city , inbetween you will cross Nepal border also.
Tip: Turnoff you data here, otherwise, it will cost you International roaming on internet data..
You can walkover foot bridge and enjoy the nature.
After this we asked driver to drop us at Mall road, Darjeeling!!
We had good lunch, coffee, and walked down to our hotel.