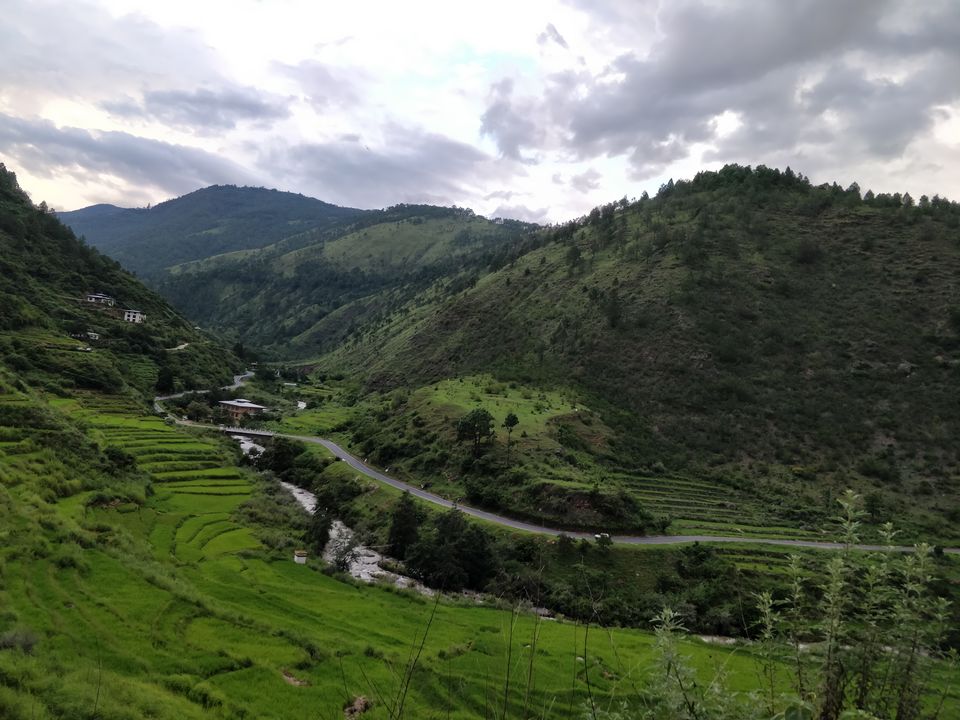 Going to Bhutan and not visiting Punakha, well that's not possible at all!
Even if you just have a day, believe me you can make the most of it. Punakha is not just the town of culture and heritage, but also offers a mix of fun and adventure activities.
Now what all you can experience in Punakha in a day:-
Dochu la Pass
Though it's not really a part of Punakha, however this is something you should definitely include in your itinerary while going from Thimpu. It's a beautiful mountain pass and has 108 stupas which are also known as "Druk Wangyal Chortens". You will get to see a panoramic view of Himalayas from here. Also if you wish to eat while soaking in this view, please do stop by the Druk Wangyal café.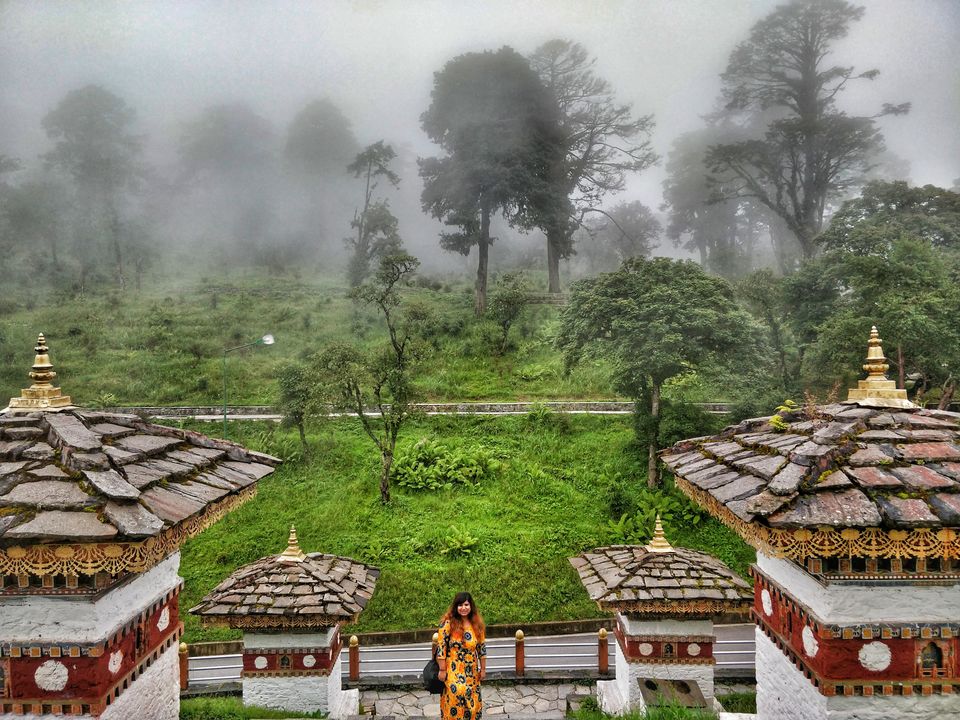 Punakha Dzong
Punakha Dzong, also known as the "palace of happiness" is the second largest Dzong in Bhutan. It's one of the magnificent sight you can experience when in Punakha. The architecture of the Dzong is just beyond beautiful and every wall here unfolds a story. The main attraction of the Dzong is the prayer hall which has the Buddha statues. You will be mesmerized with the intricate designs imprinted on the walls.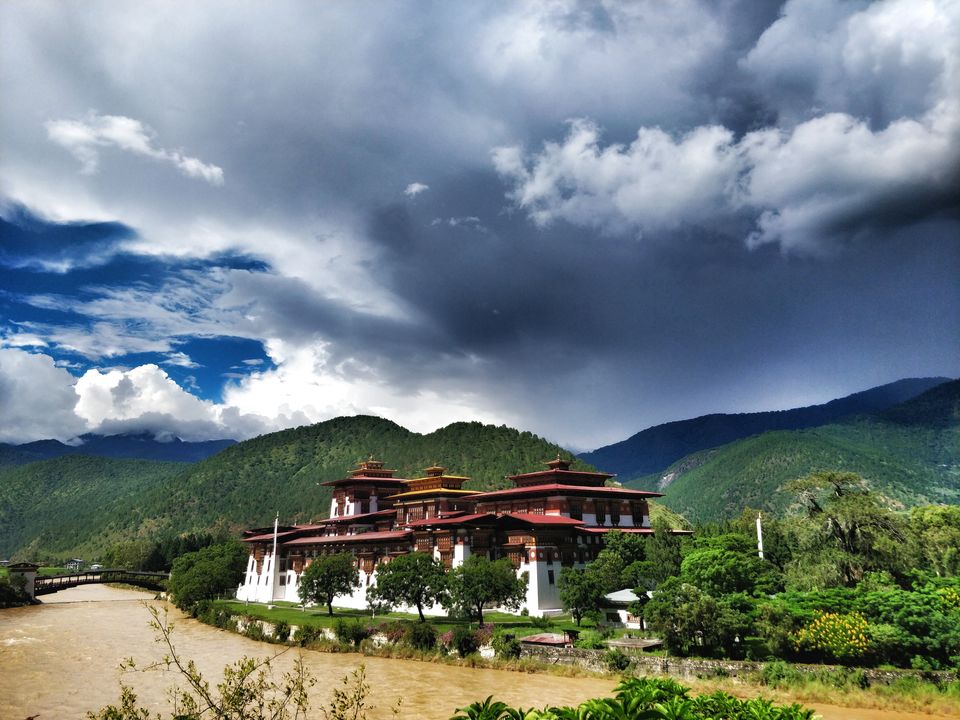 There are certain things which you should keep in mind while visiting monasteries:-
• Camera usage is restricted in some parts of the Dzong, hence be careful while collecting moments.
• Dress conservatively (covering your arms and legs)
• It's good to have a guide while touring the Dzong as there are so many stories which only a guide can help you in understanding. And you just need ask at the ticket counter for the same.
• There is an entry charge of NU 300 per person to enter Dzong.
Suspension Bridge
The suspension bridge in Punakha basically connects the Punakha Dzong with city. It's the largest one in Punakha and you will certainly get your share of adrenaline rush while walking on this bridge. Also the view is something which adds on to its beauty as you will get a 360 view of the entire place while crossing your way to Dzong.
Visit to Chimi Lhakhang
There is a strong belief amongst the people of Bhutan that if a couple pray at this temple, they will soon be blessed with a child. While you'll hike your way to the famous 'Temple of Fertility'/ Chimi Lhakang temple, you will find a lot of phallus paintings on almost each house and shop. Drukpa Kunley or famously known as 'Divine Madman' encouraged phallus symbols to be used all over the temple design and people of Chimi Lhakhang are embracing these paintings outside their houses as they consider this to be auspicious.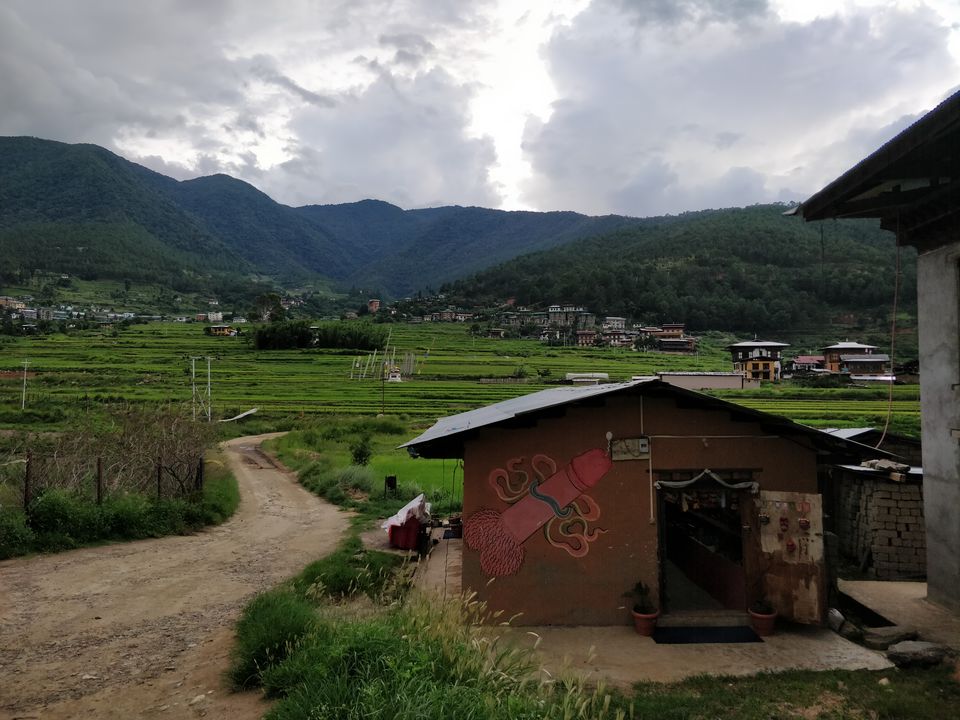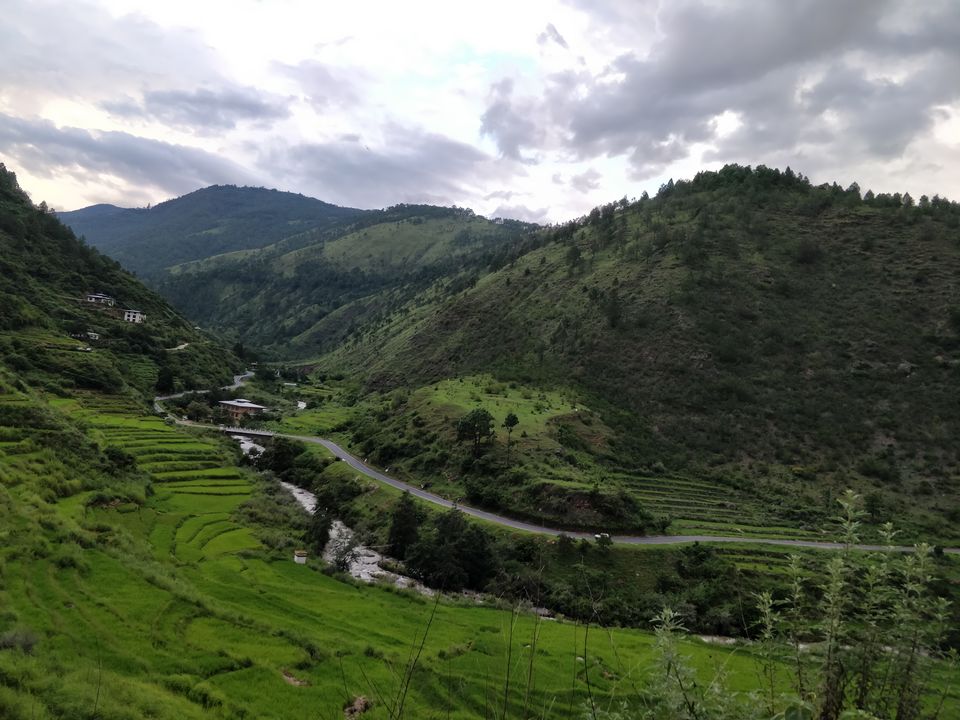 Go Rafting
Pho Chu & Mo Chu rivers offers some great rapids to do rafting. If you are an adventure junkie, you can surely go for rafting here in Punakha and experience the extraordinary views on the raft. Since it started raining while we reached midway, we couldn't really do it. But its fun to do rafting in Punakha.
So this is what we experienced in Punakha, but there are several other activities Punakha offers which one can explore at ease.