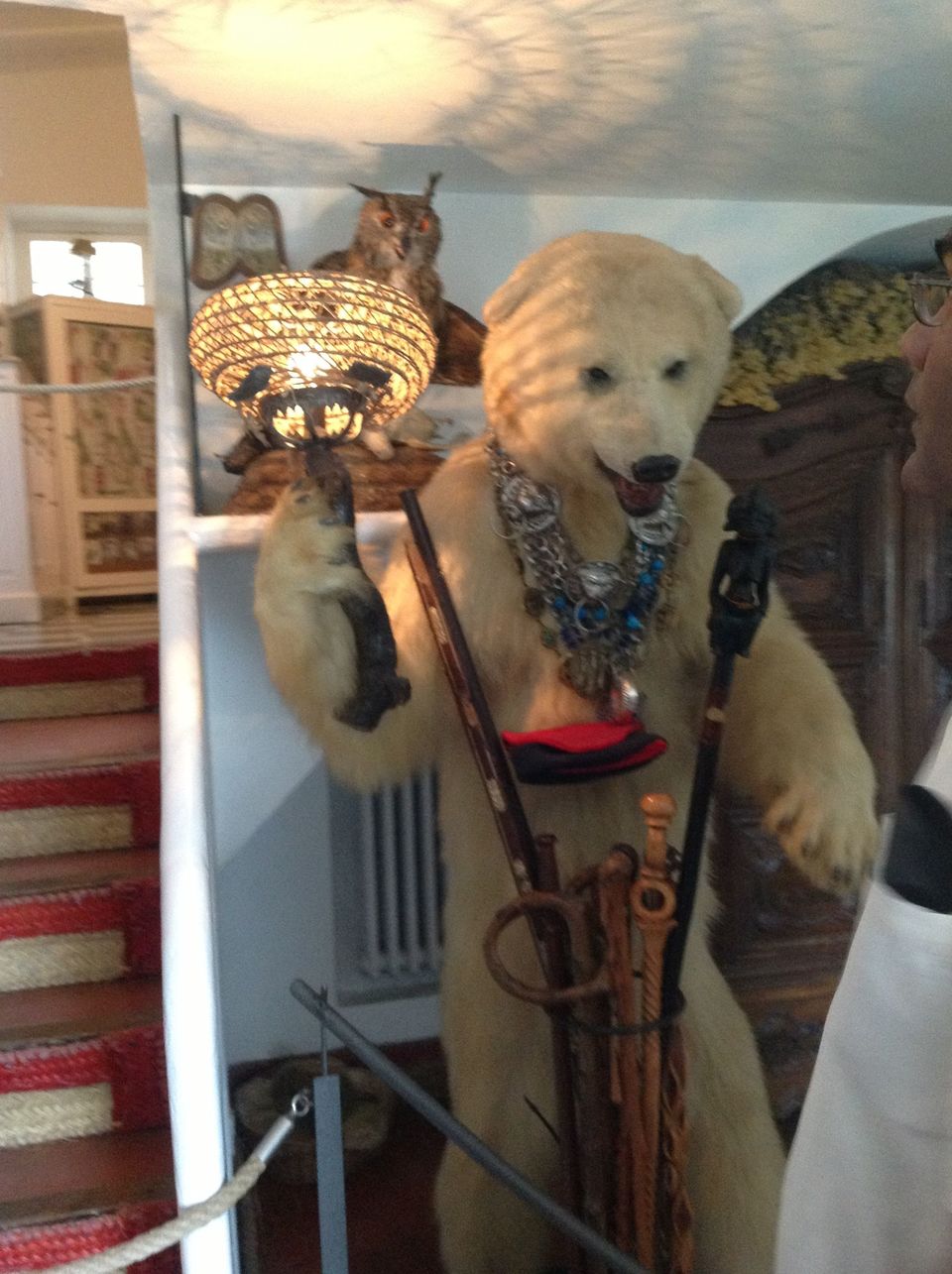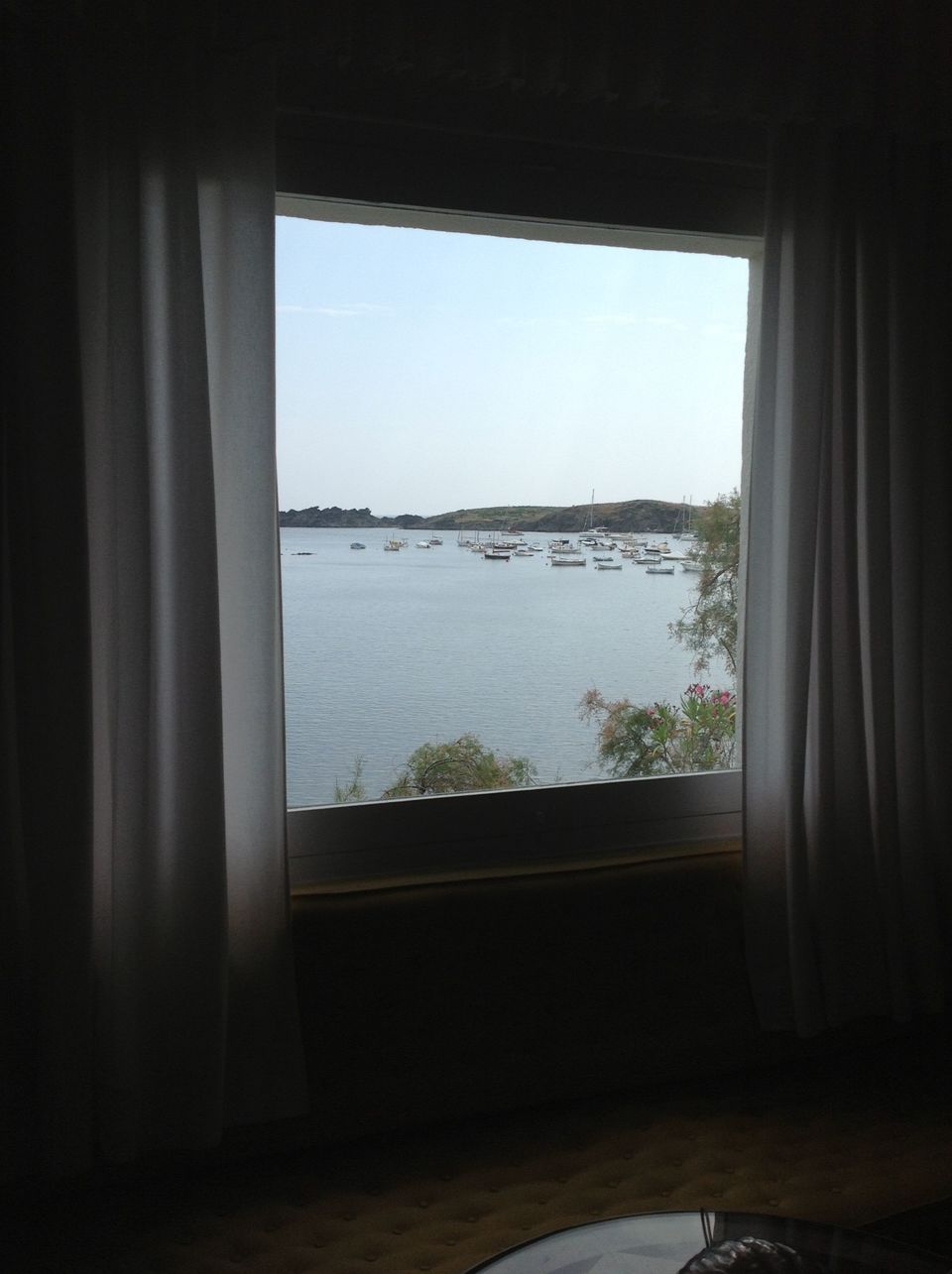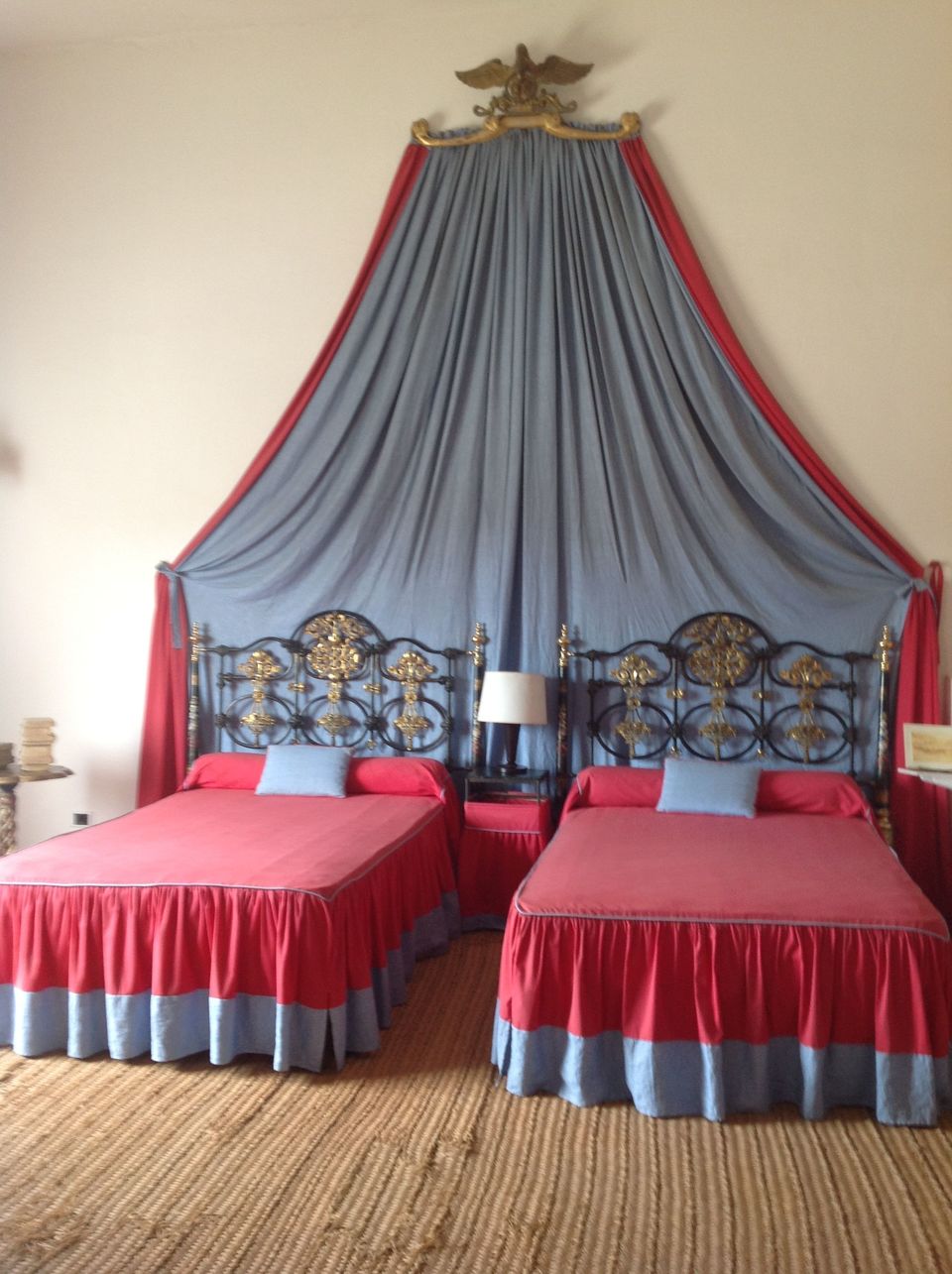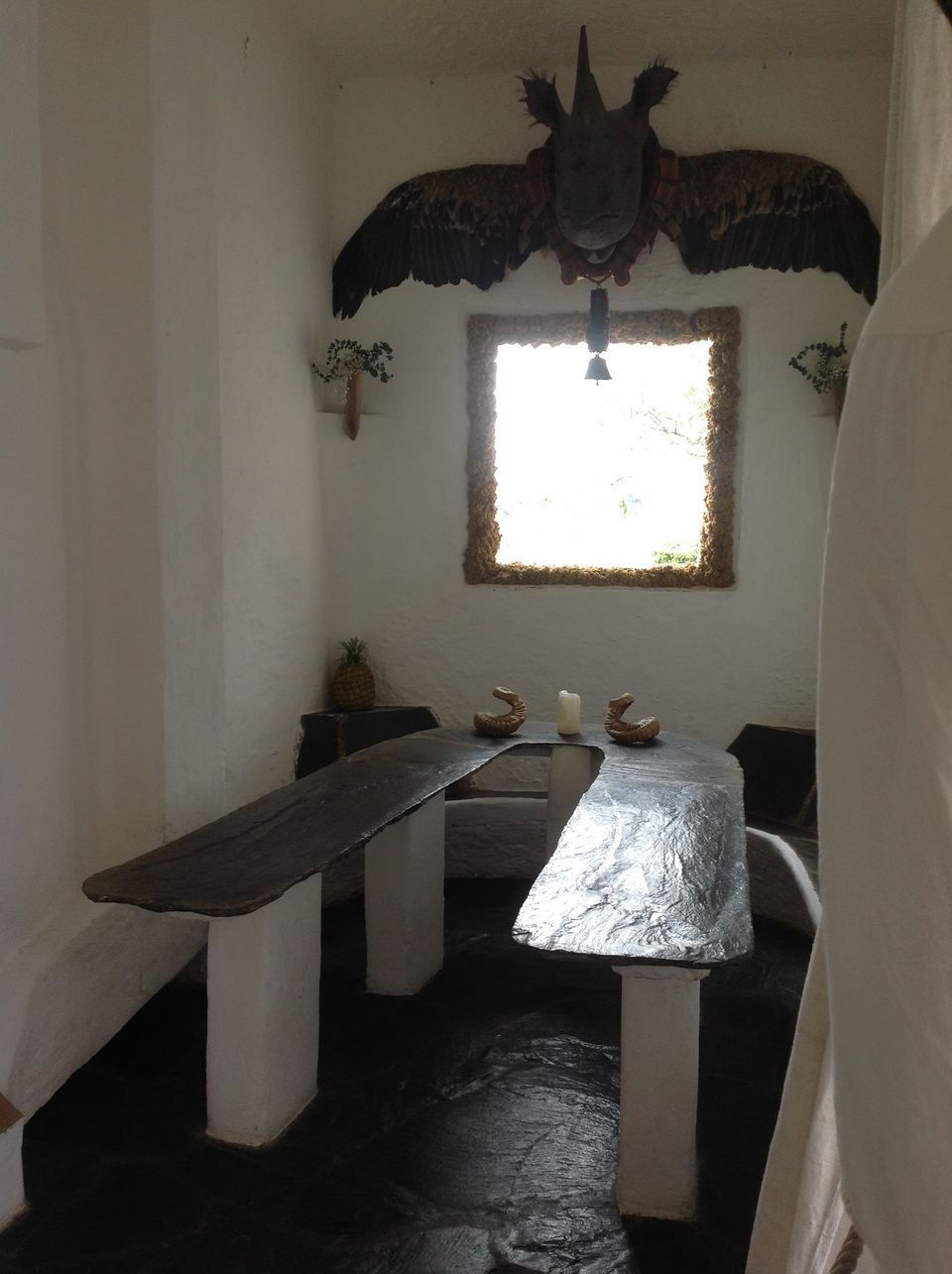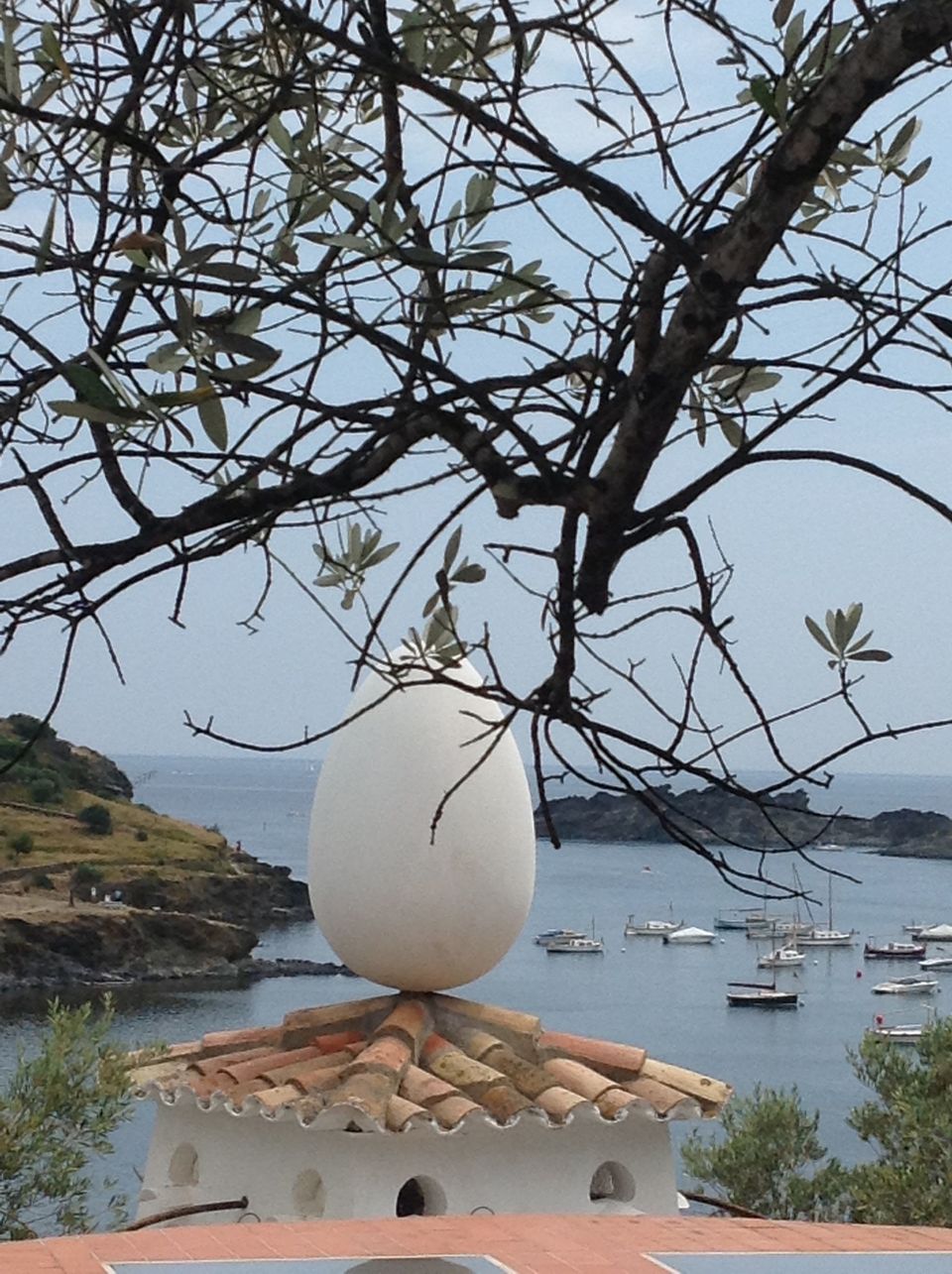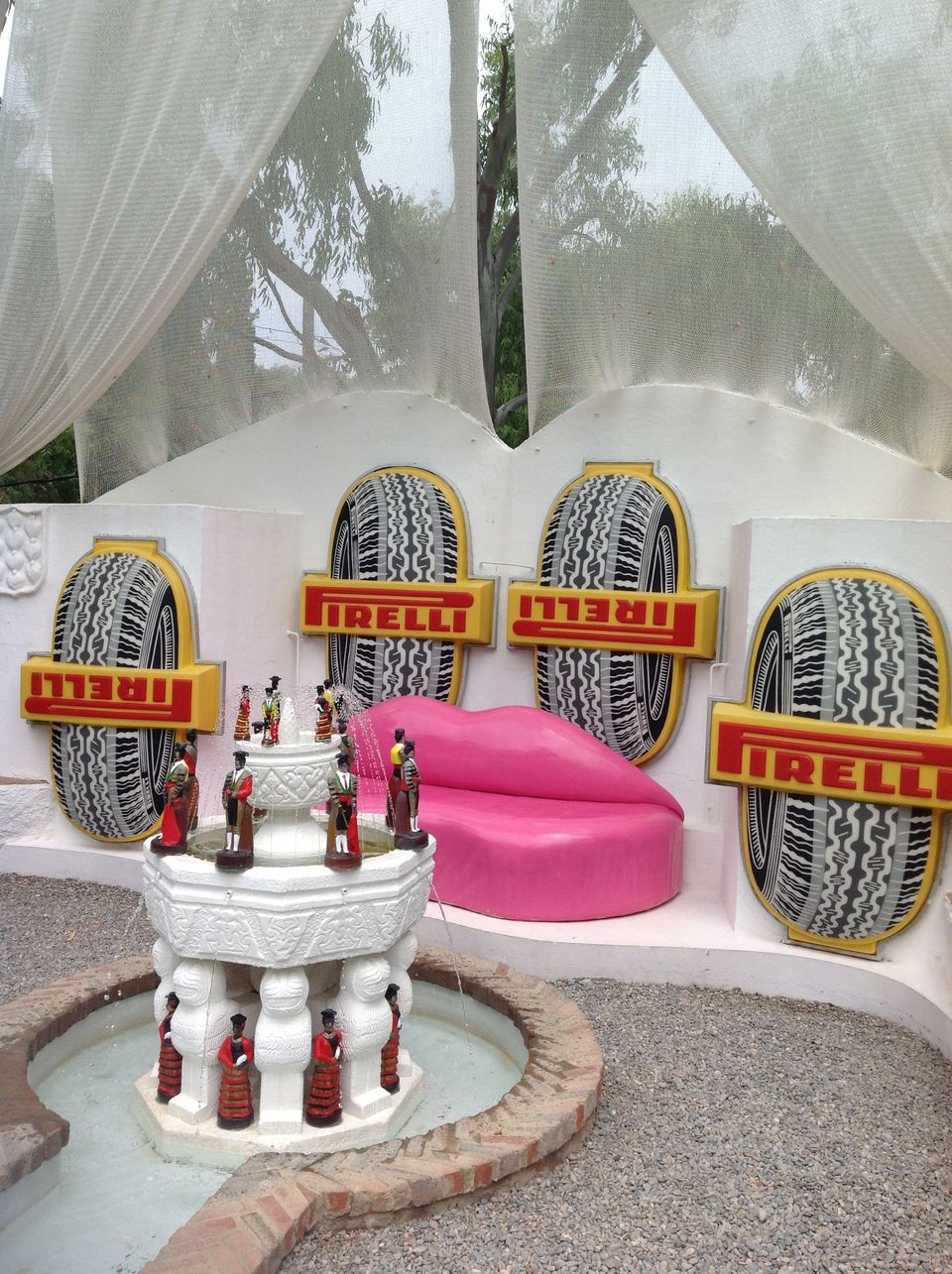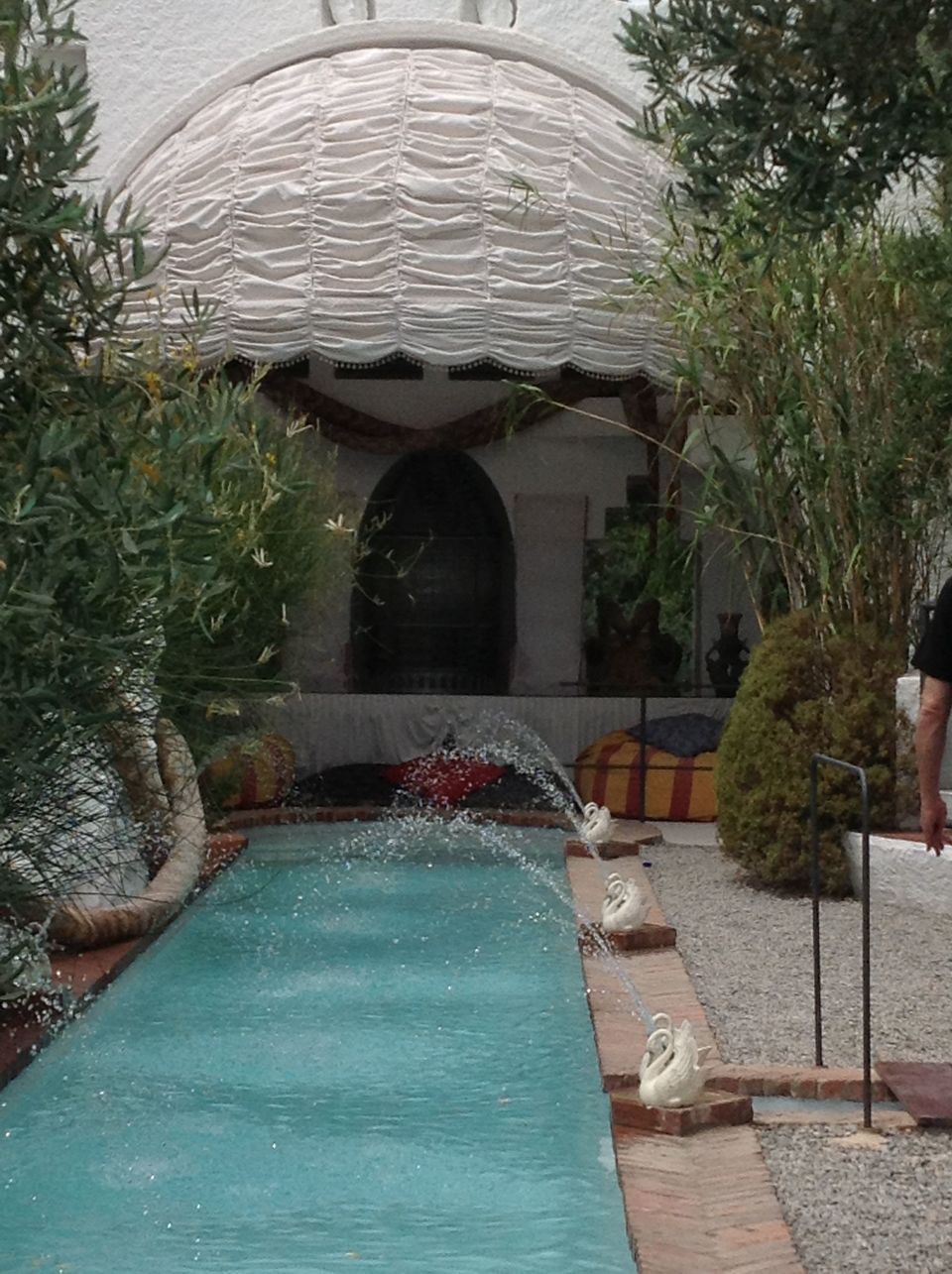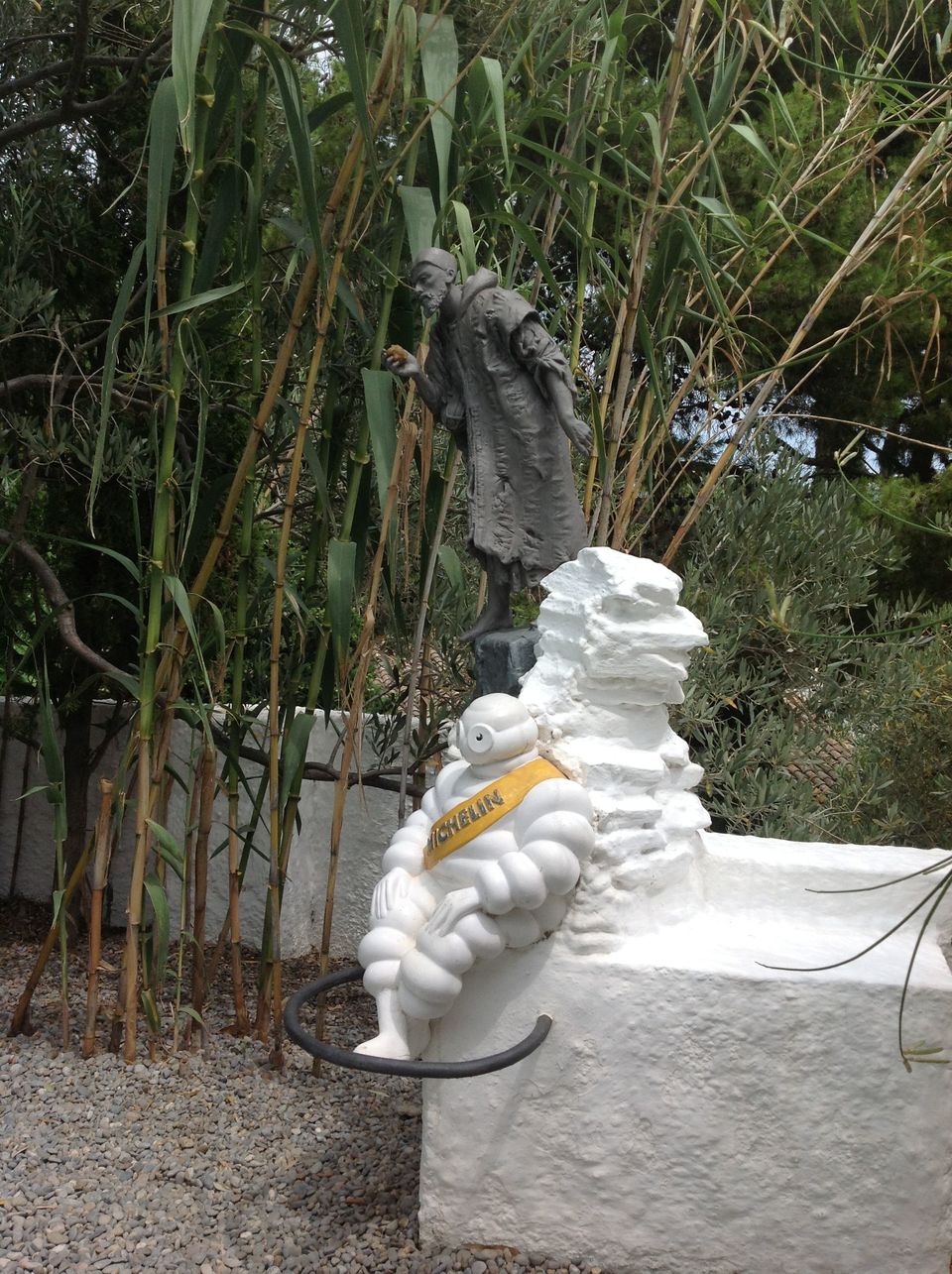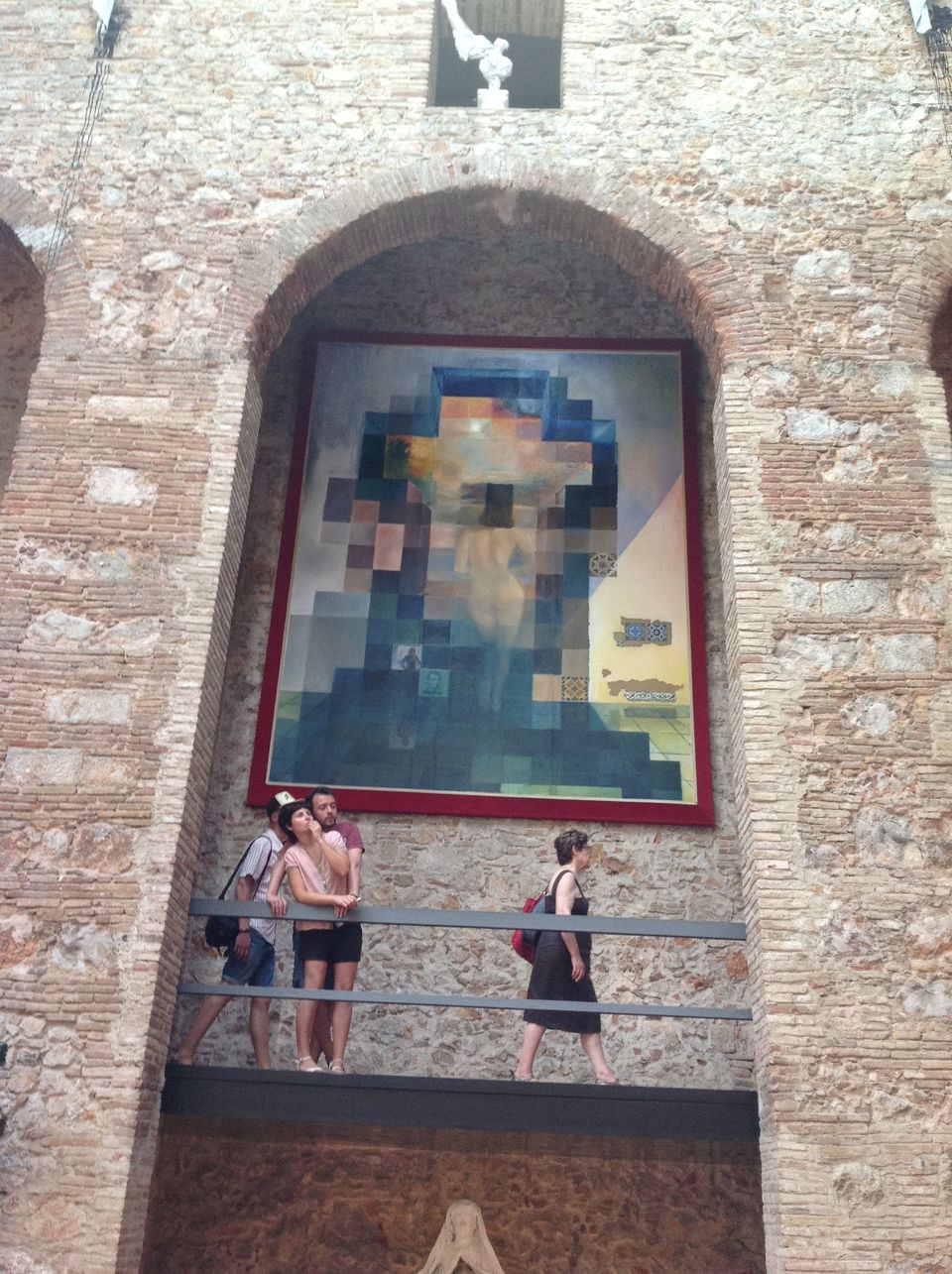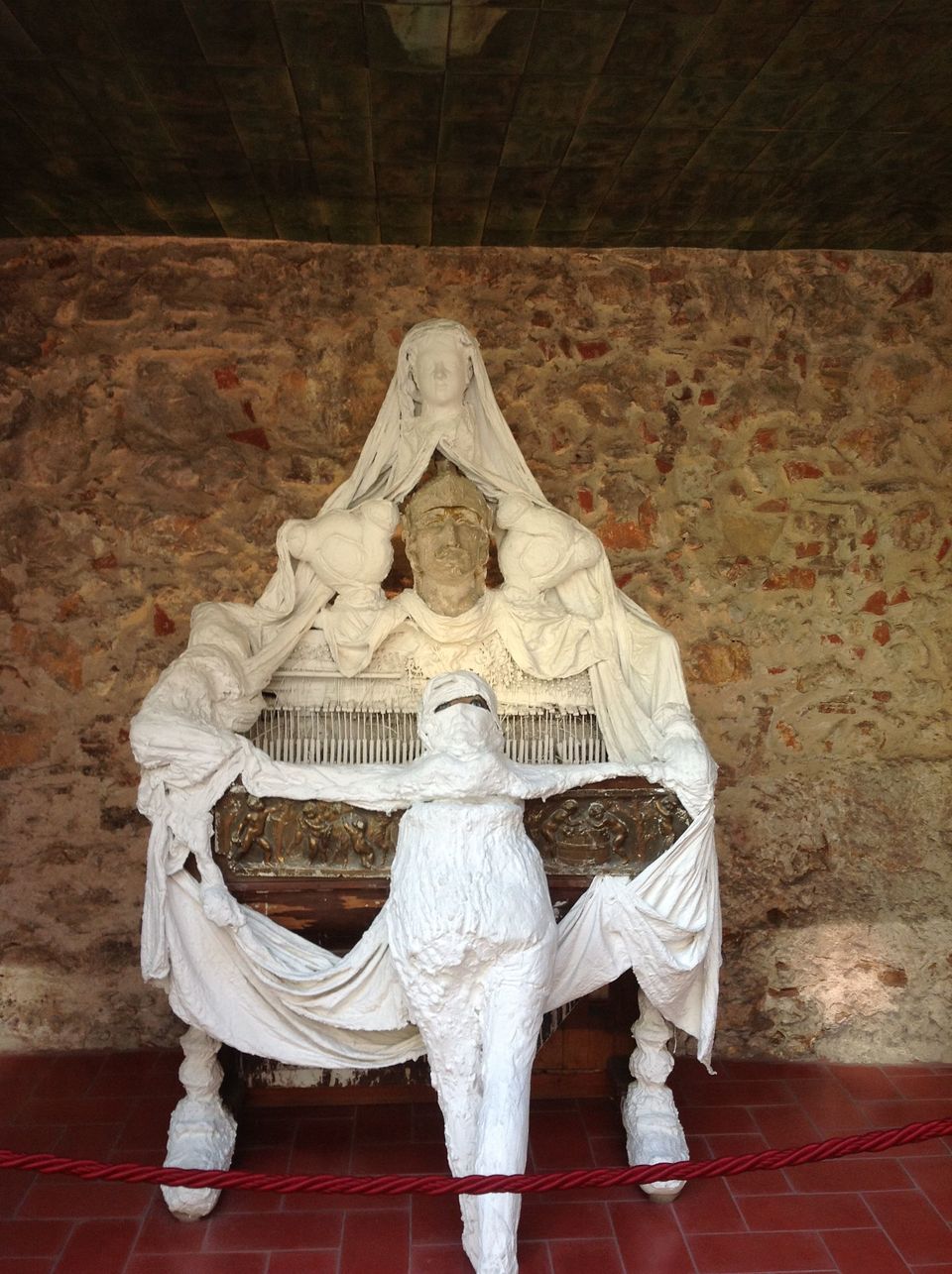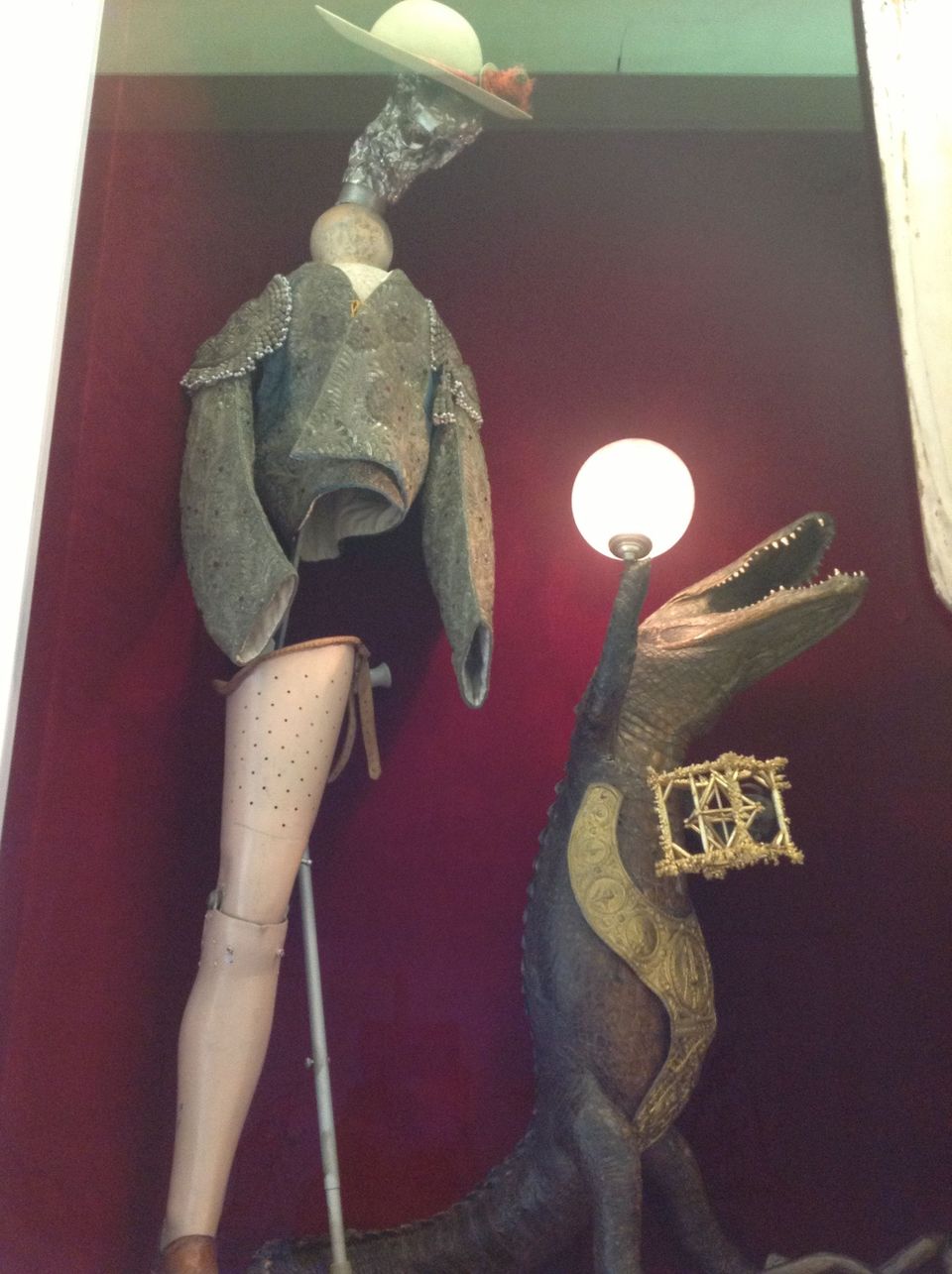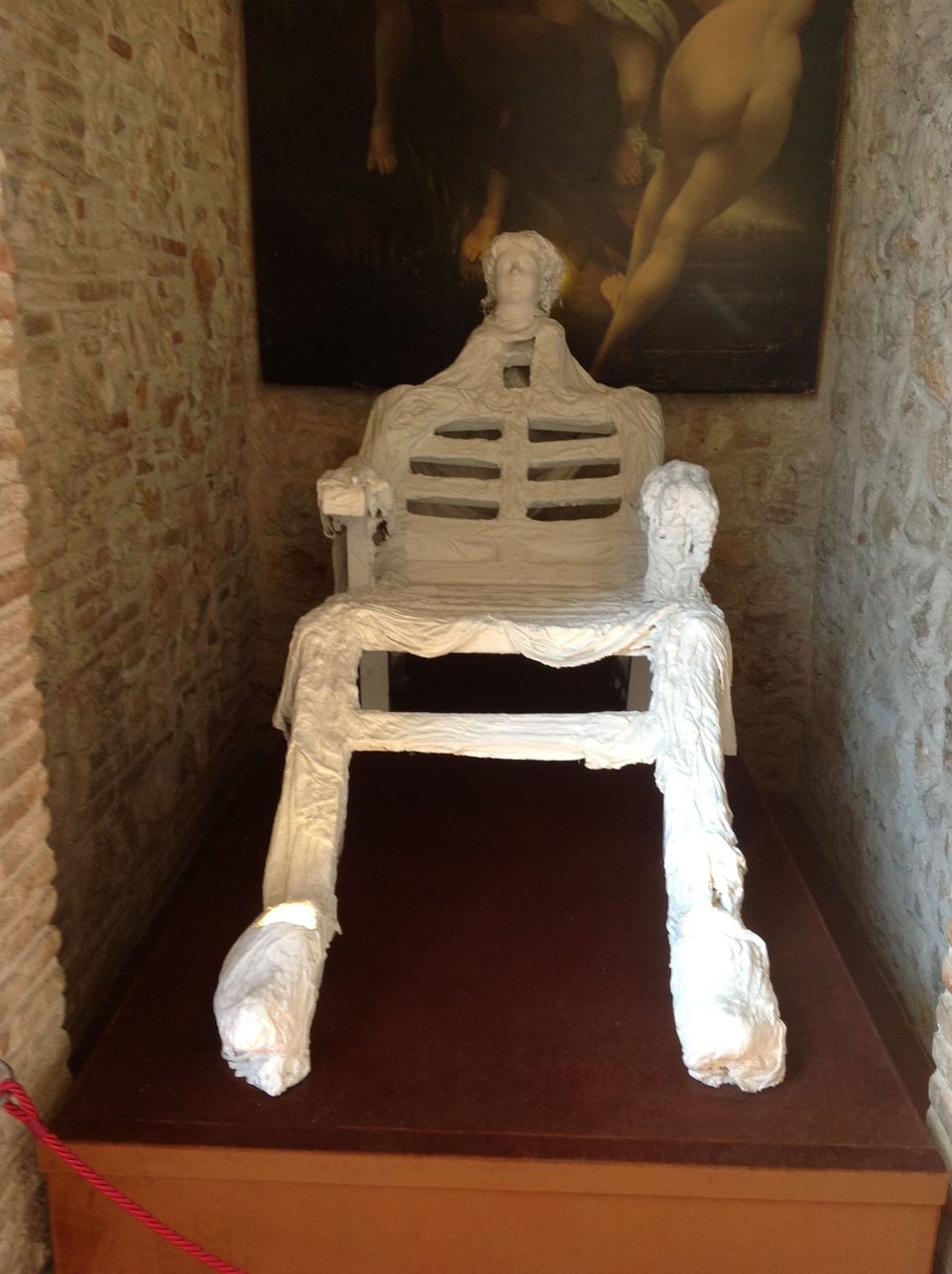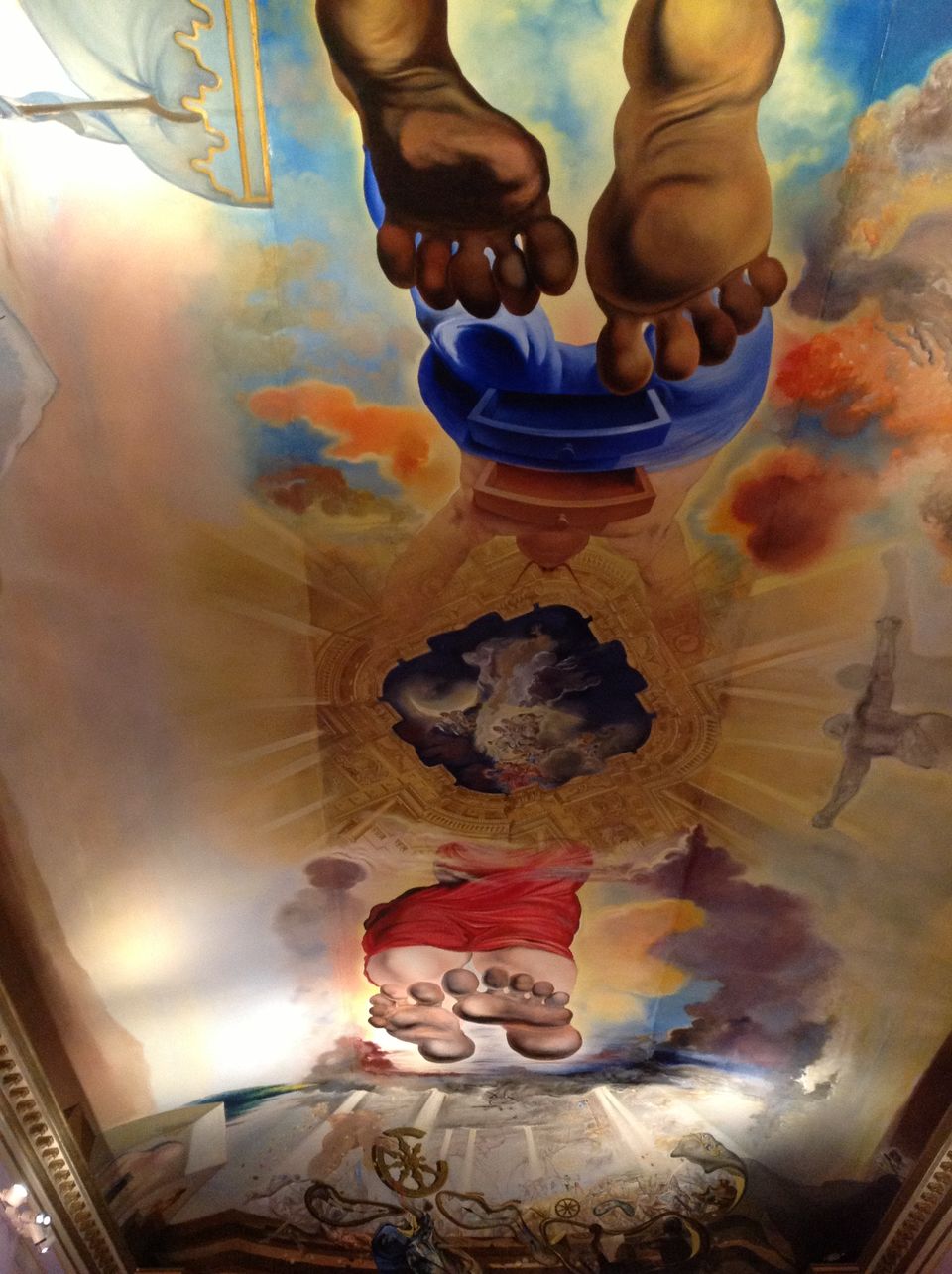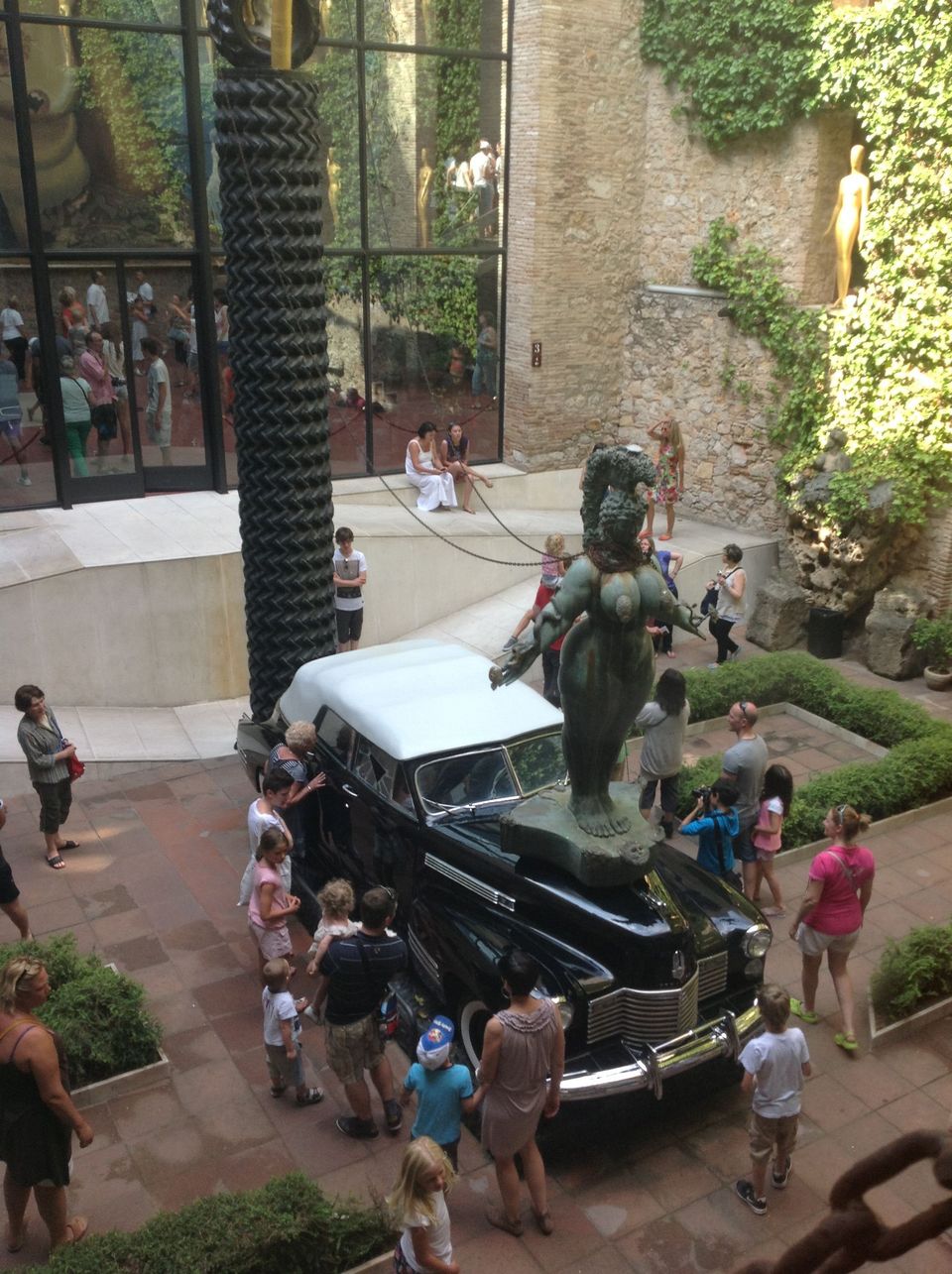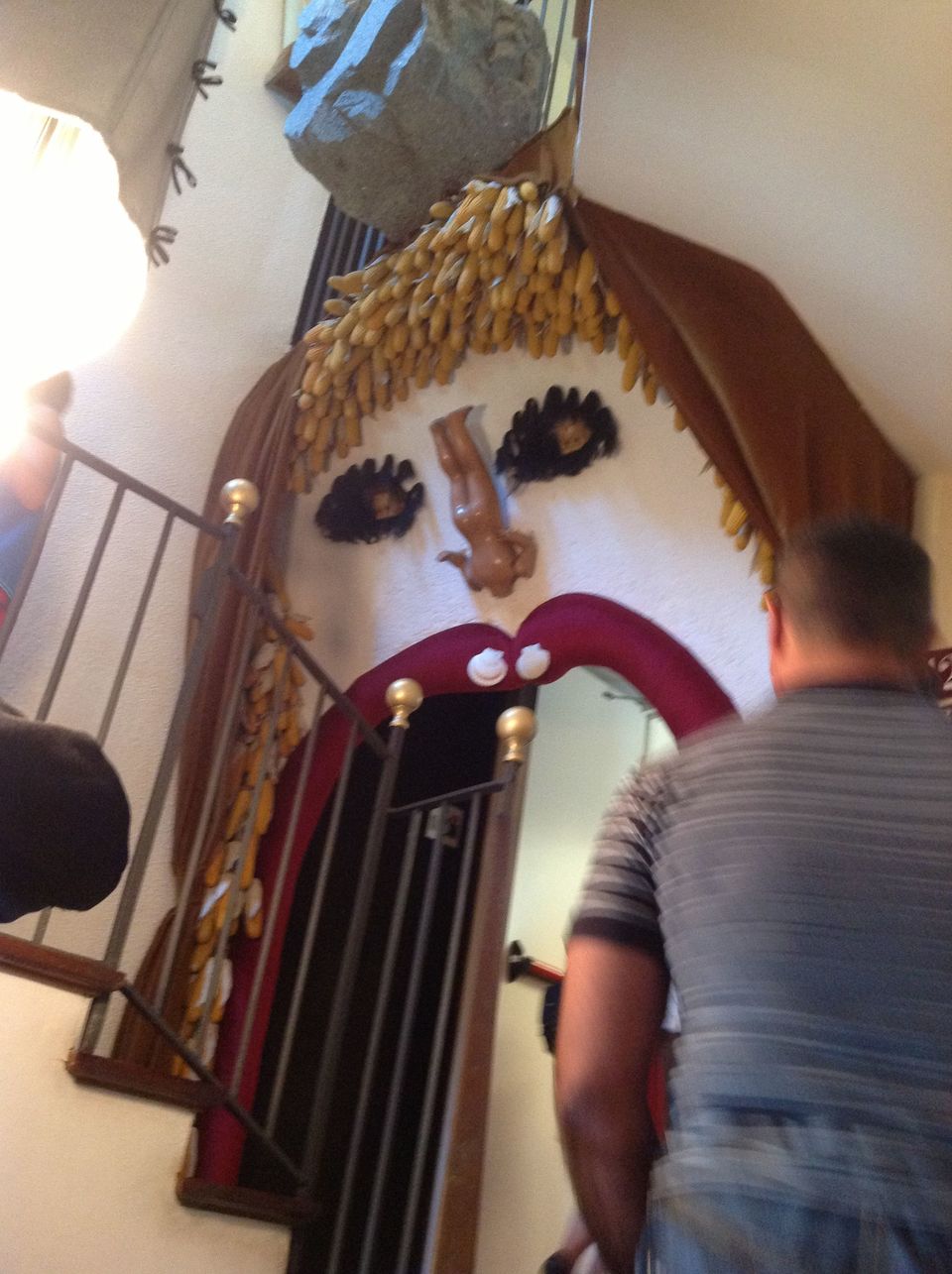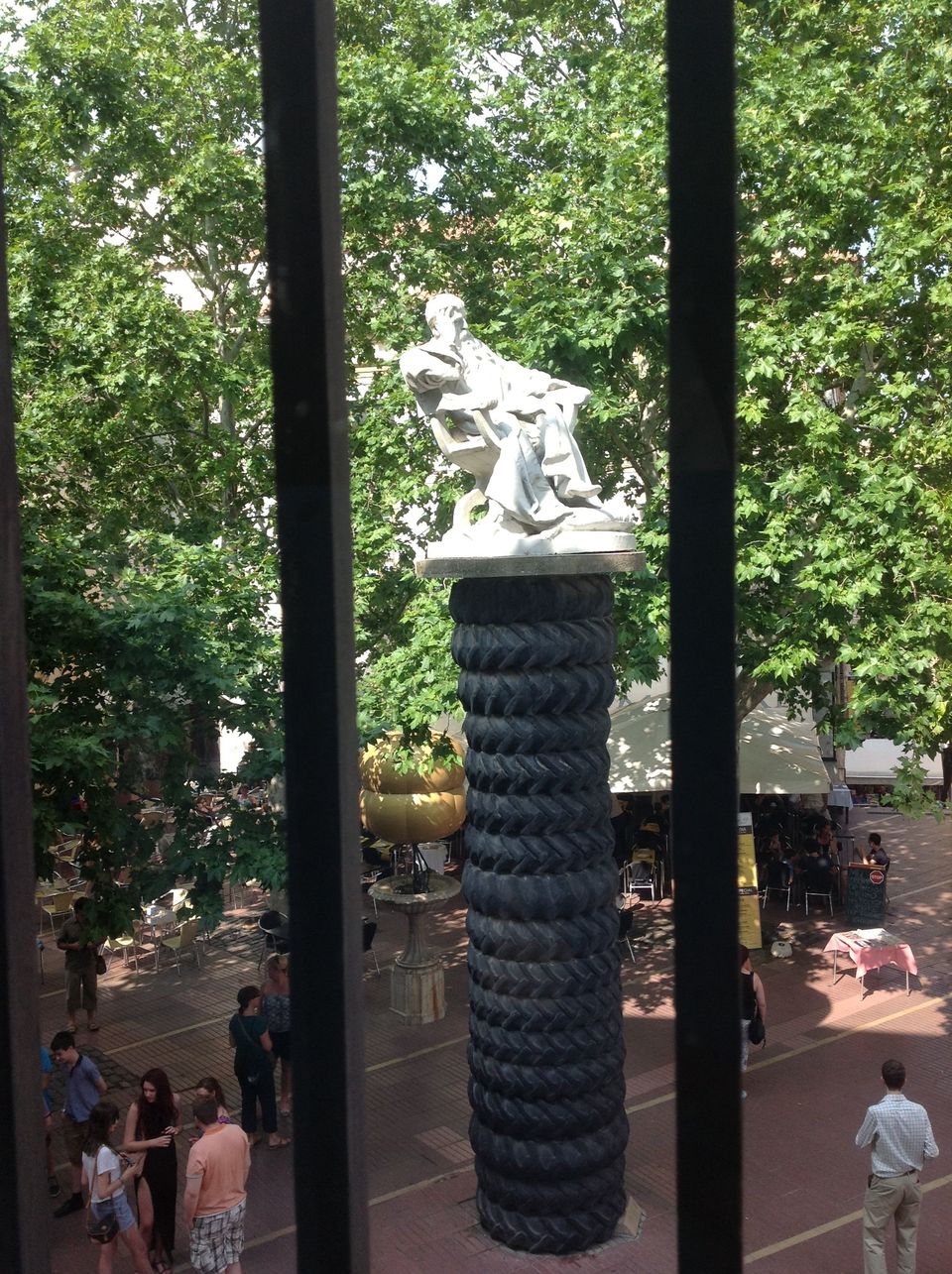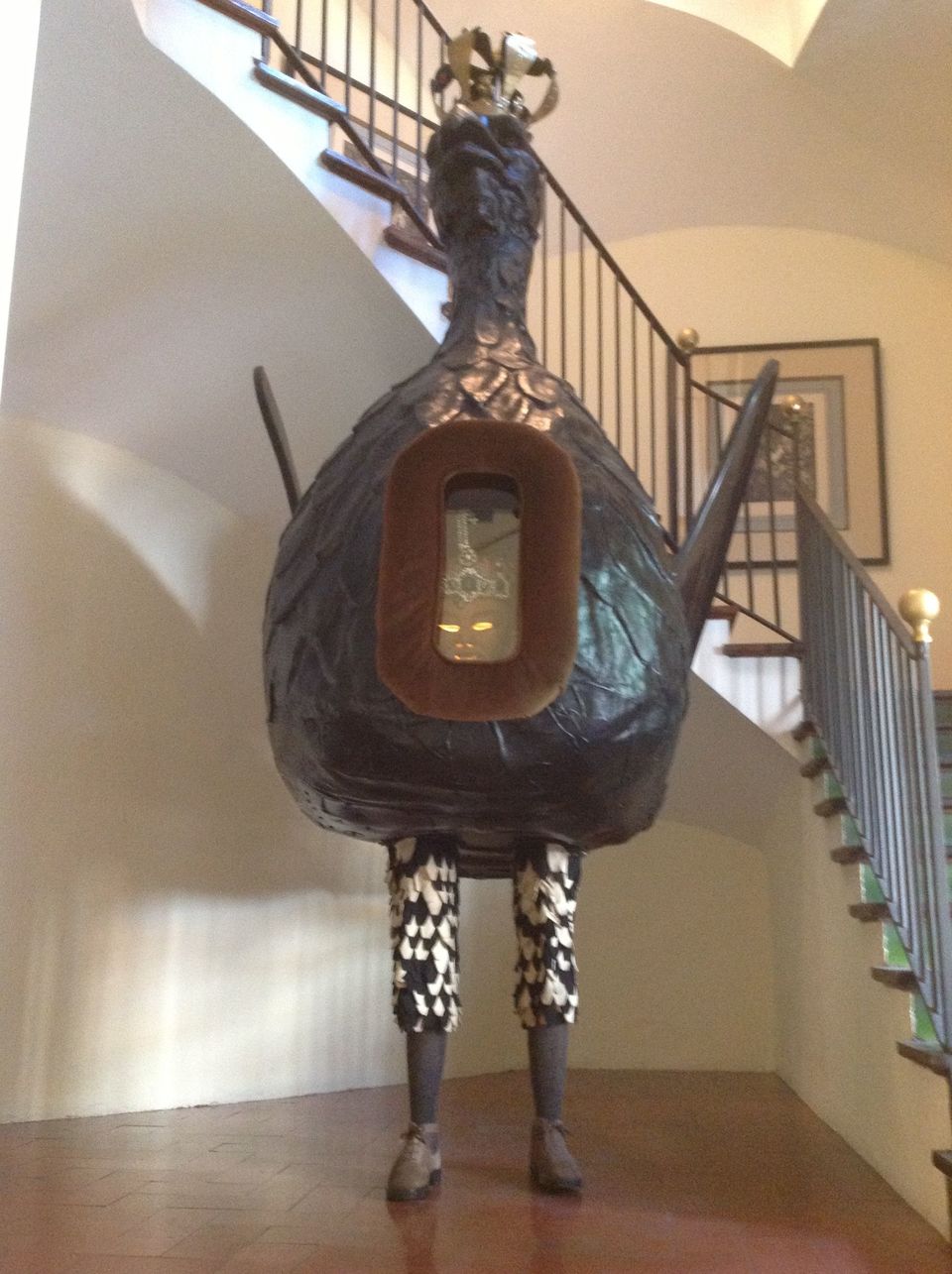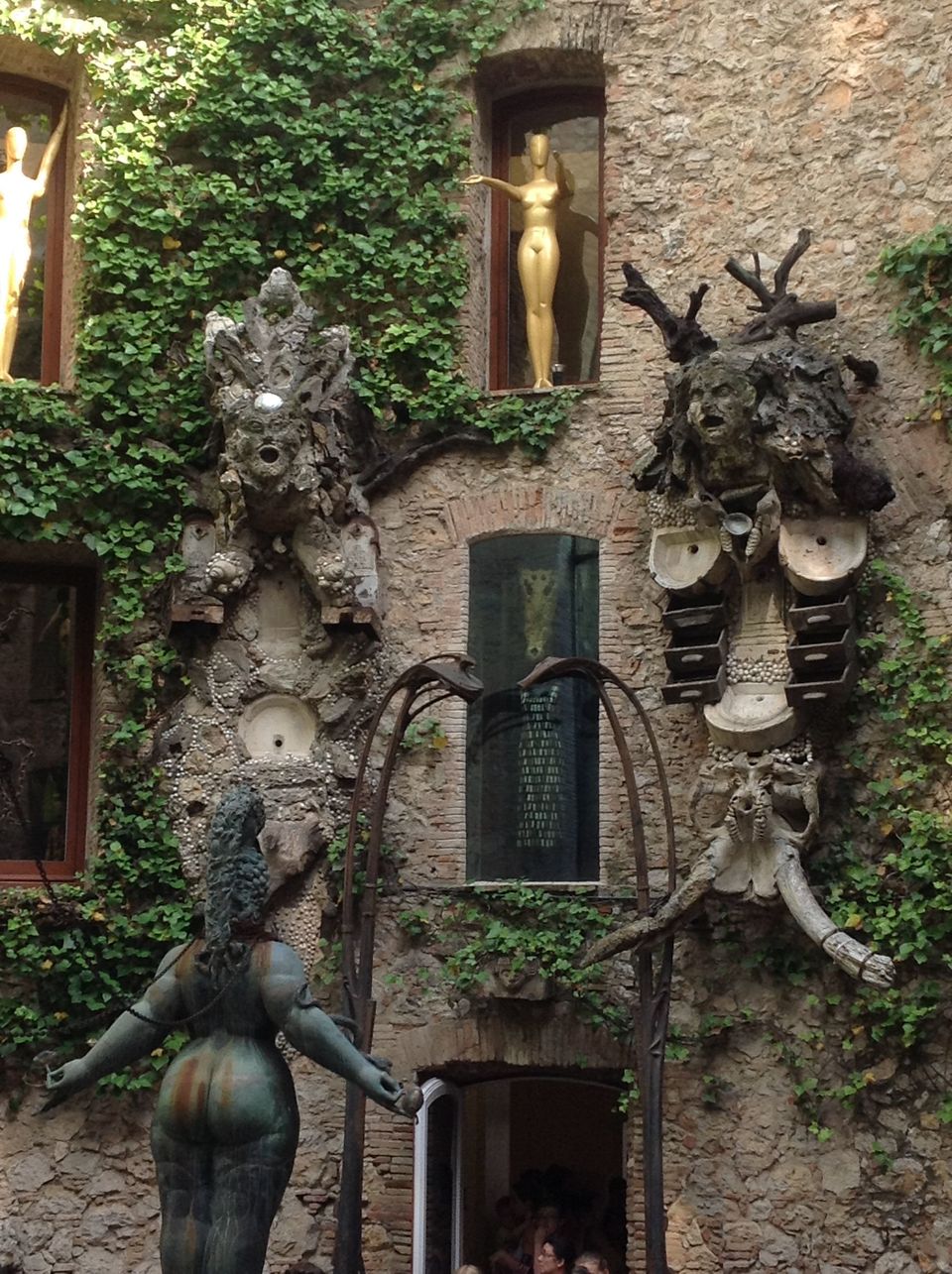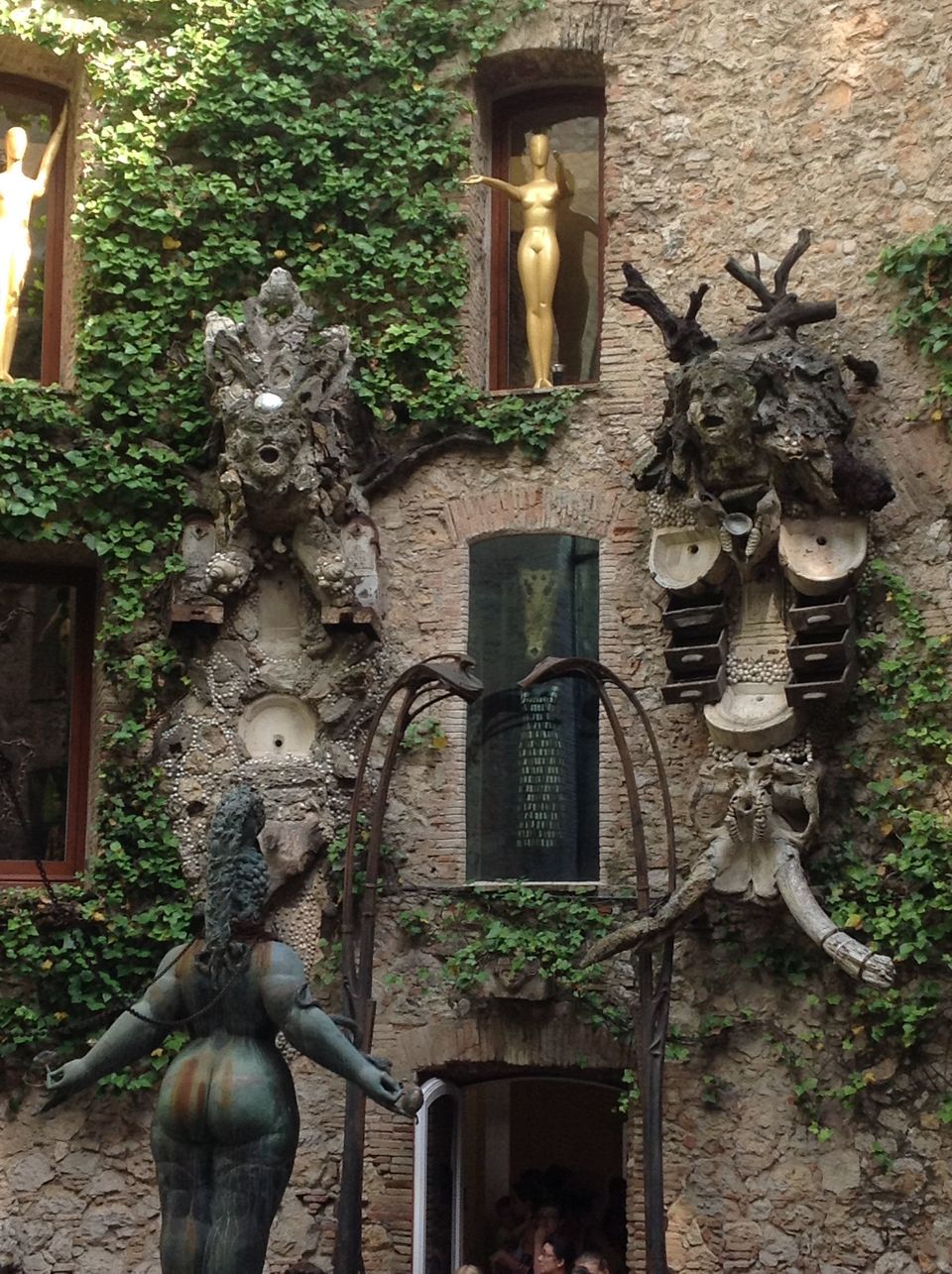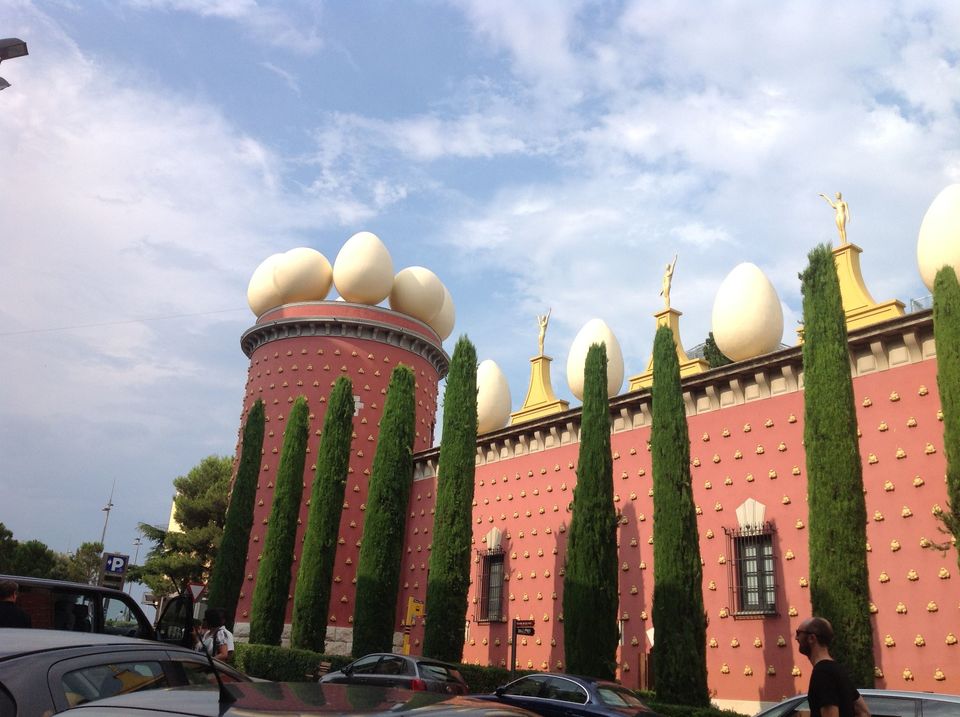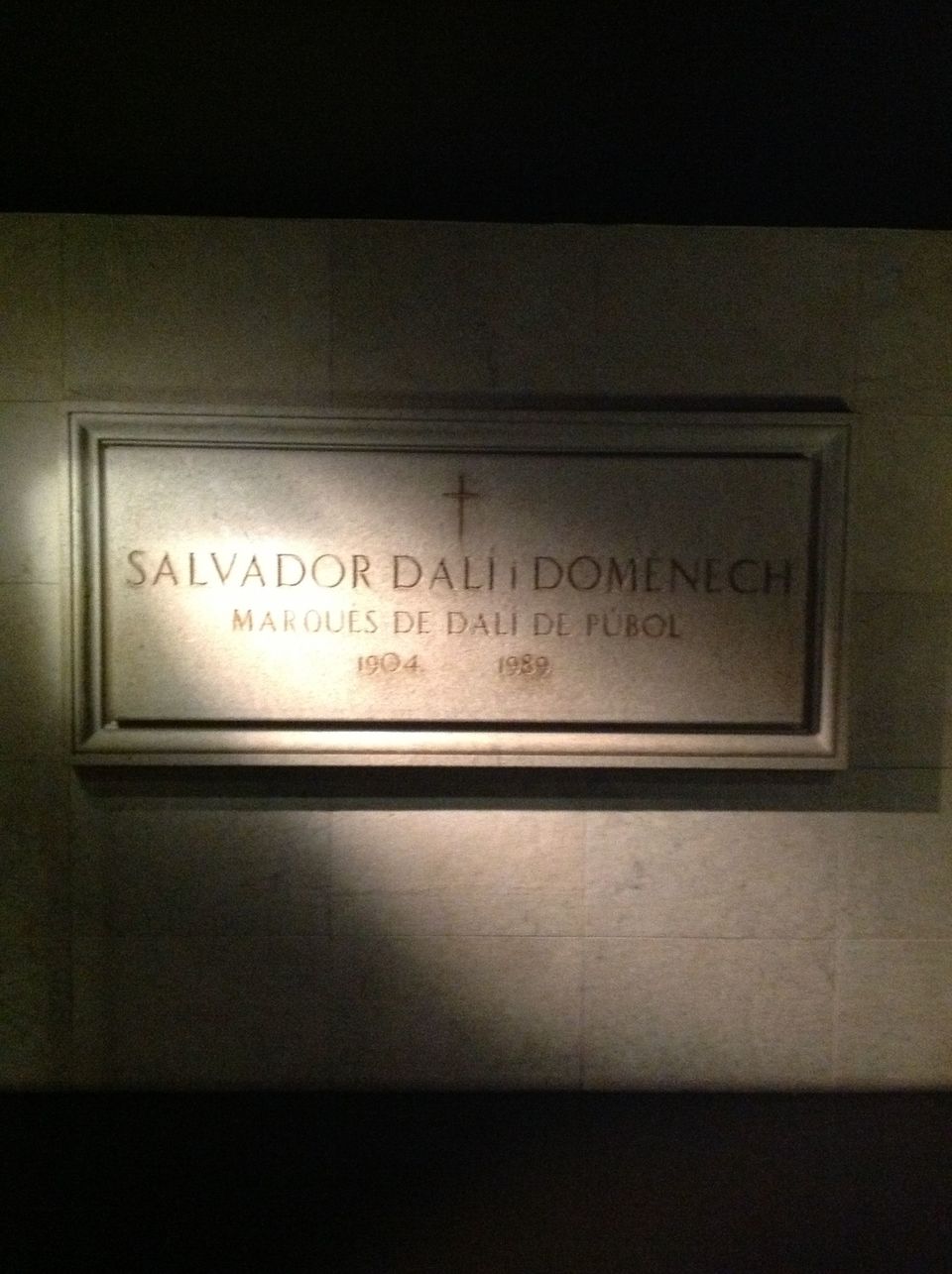 In the summer of 2013, well, European summer, Indian monsoon, My husband, my then 15 month old and I spent a month in Spain. And oh what a fabulous time we had, from the "gay-ity" and street music in Madrid to casa colgadas and the inspiration to the Disney castle, from the soaring summer heat of Andalucia and its picture perfect little towns, from Arabic architecture to the mysteries deep within the gypsy sacromonte, from golden sand to sea urchin and sardine delicacies, from magical bagpipes echoing off cliffs to trendy chic artiness... there are so many, many stories to tell.
The Dali Triangle, however, was one that cast a real surreal spell.
'The Dali Triangle' is Figueres, home to his final resting place and extravagant theatre-museum, Cadaques-Port Lligat, his 'real' or rather surreal home and personal museum and Pubol, his wife's castle, which, is also a museum for his works.
To really understand Dali, and his erratic personality, we began near the Mediterranean town of Cadaques. Wrapped around a bay, in white-washed, rugged perfection, with a fusion of wind, sea, light and low headlands is the cathartic Cadaques. Running north to Cap Creus, Spain's eastern most peninsula this coastline captured the young Dali with its moonscapes, sea-wracked rocks and sculpted shorelines. They all recur in many of his works – the figurative fixes to his surrealism. He loved to paint here as did many other artists..."exactly the epic spot where the mountains of the Pyrenees came down to the sea, in a grandiose, geological delirium, "as he put it.
"Time does not pass in Cadaques", Dali wrote. Well, you could agree with that, or not. It is a popular destination with tourists in its own right too. We found a sunny town awash with sangria, waffle shops and wanna-be celebrity bars, where, by the by no paparazzi is allowed, going hand in hand with the undiminished, seductive ambience of its old stones, fishing barques, family-run little cafes or pubs, and of course, memory. Dali mused, "in the perfect and dreamy town of Cadaques...alongside the Latin sea, I have been quenched by light and colour". And the same still holds true for tourists partying on a summer night.
A two kilometre walk from Cadaques, a picturesque walk at that, lies a tiny fishing harbour, in a rocky cove, this is Port Lligat, where Dali and his wife, Gala, lived from 1930 till a little before Dali's death. It is a small village of cats and lavender (yes, exactly how you are visualising it), Port Lligat is a monopoly of 'Dali Incorporated'. Initially a mere fisherman's hut, this house, over the decades morphed and mushroomed into a bizarre, labyrinthine idiosyncrasy of a white empire of twisted passages, secret stairways, mezzanine floors and balconies, which, is now called Studio Museum Salvador Dali.
However, you can't just walk in there and stare in awe. It is compulsory to have a guide, and only eight people are allowed inside at a time. And rightly so I say. It did look a bit doll-house like to me – a weird, bizarre sort of doll-house! And you have to be on time – Indian Standard Time is absolutely not acceptable! I assume had we hired a regular run of the mill guide we would be at the receiving end of an automaton commentary, however, we had Andrew our guide from Spanish trails, and all his interesting stories about Dali, some real, some rumours and some purely 'cooked up' by us and our attempt at psychoanalysing this amazingly, sick genius! For instance, there was a room, which was Gala's, to entertain her friends and maybe even lovers, filled with soft toys – gifts from Gala's lovers in return for her gifts to them of Dali's paintings! Rumour has it, that Dali often conducted crazy experiments and one such that he might have carried out was with his guests at the dining table – where he would cover their laps in plaster to make moulds of their genitalia to prove some insane theory about twins and their genitalia! There is even a rumour that the King and Queen of England wanted to visit him and he gave them an appointment too, but when they did arrive, he would lock himself up in his house and continually asked them to come back the next day! Oh yes, another thing, no guests were allowed to use the home phone! They had to walk out, down to a corner of the compound, to a pay phone in order to make calls! And the topping on this whacked out cake, is the theory that in all probability, Dali, during one of his arguments with Gala, might have accidentally pushed her down the stairs causing her death!
The house itself, sans the rumours and stories is a weird, crazy cornucopia of Dali's walking sticks, fake books, giant eggs, a polar bear, albeit benign, lions and other such animals, small cages, Mae West lips, stuffed birds, shells, stones, the whole deranged gamut! His workshop still is filled with thousands of tubes of paint and even an unfinished canvas. But then, you look out of the studio window, or any of his whimsically angled windows and you see the coast as he would want us to see it – soft rocks and melting clocks - " the critically paranoiac camembert of space and time", as he put it. " I am not at home, except in this place." He still is.
So while my daughter felt completely at home in this big doll-house and ran around the pool area, in my opinion (I am sure shared by most), the centre of decadence, as though Dali were her grandfather (although some stories point towards his incapability of being one, ahem..), with the two thrones and Pirelli tiles and the Michelin man, 'whee-ing' and 'whooping' at the swans spewing fountain jets across the pool, I wandered over to one of the terraces and looked out at the cypresses standing guard and the gaily painted fishing boats, and the sea and the rocks, and that man playing the piano in the middle of the sea, and those gigantic alabaster eggs and a hand twirling a moustache, waving a paintbrush at the ready! Maybe he is here, the voyeur, the Great Masturbator, perversely watching me from his slim spying window, enjoying my every gasp, every cringe, my every exclamation at his work, his life, his madness!
Inland further south sits the modest castle that Dali bought for his muse, his wife, Gala –the castle at Pubol- to make her the ' queen of a castle'. He is everywhere, through his art as well as some work by Gala and some of her dresses. Here you can see their cars; a vast black Cadillac for him; a nondescript Datsun for her. We didn't make it to the castle during our trip, yes we probably missed this one link, but the crowds would have been crazy during the time that we went – Port Lligat and Figueres sufficed!
After a simple yet delicious lunch of freshly caught and cooked fish and gazpacho with quail eggs, at a restaurant that Dali frequented in Cadaques, whose name I now forget (it was weird sitting there talking to a man who had actually sat there with Dali and discussed, I don't know... maybe some strange theory of his probably), we finally went to the ever famous and crowded Teatro Museo Dali in Figueres. This is now the world's largest surrealistic object with its rows of giant eggs and is home to thousands of his works. From the gimmicky 'rain taxi' and the ravishing Mae West room to more familiar paintings – Atomic Leda, etc. A pleasant surprise though was Dali's Joyas- a jewellery museum with works by Dali in the form of jewellery design including a fabulous, tiny pulsating heart made of rubies!
And then his life and work comes full circle with the church across the street from the museum. It is here that he was baptized and here where his funeral was held. He first exhibited his art at this theatre then (museum now) at the age of 14 and now after a lifetime's production of paintings, sketches, jewellery designs, films, performances (yes! They play some videos on loop at the Port Lligat house too), books and advertisements (he created the chupa chups lollypop logo and Lanvin chocolates among others), he now lies in a crypt beneath his own monumental theatre-museum, probably amused at our ooh-ing and aah-ing at his bizarre dreamlike reality.