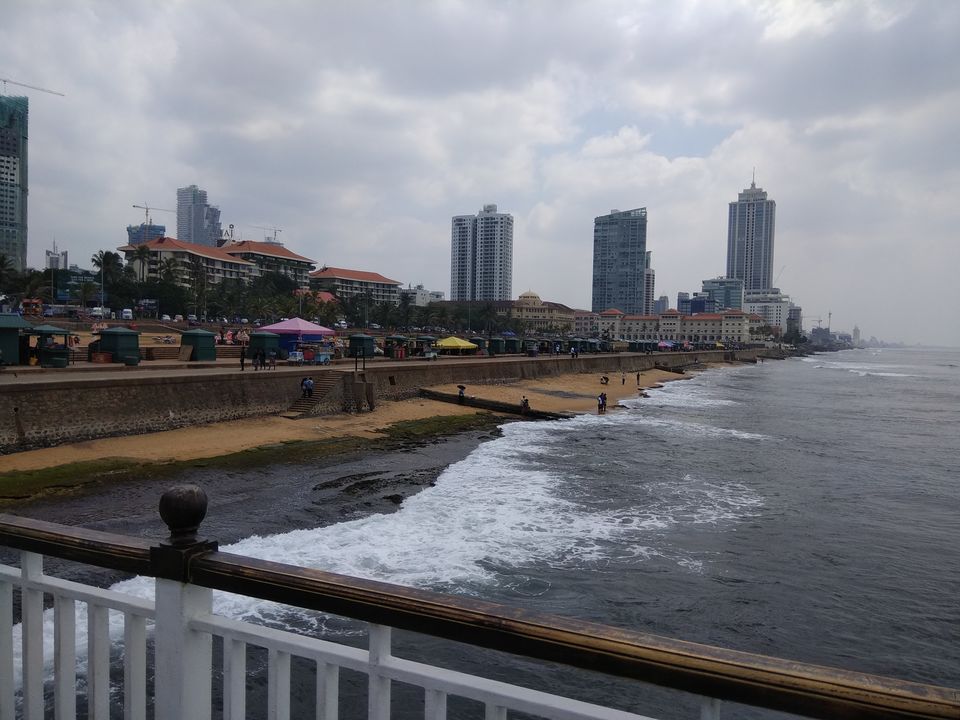 Being an army personnel's daughter, traveling seems to be integral part of me and now with the work that I engage in gives me lot of opportunities to travel across India. But for the first time, my work took me to the neighboring country Sri Lanka. To make best use of my first International extravaganza, I started exploring with Colombo- capital city of Sri Lanka.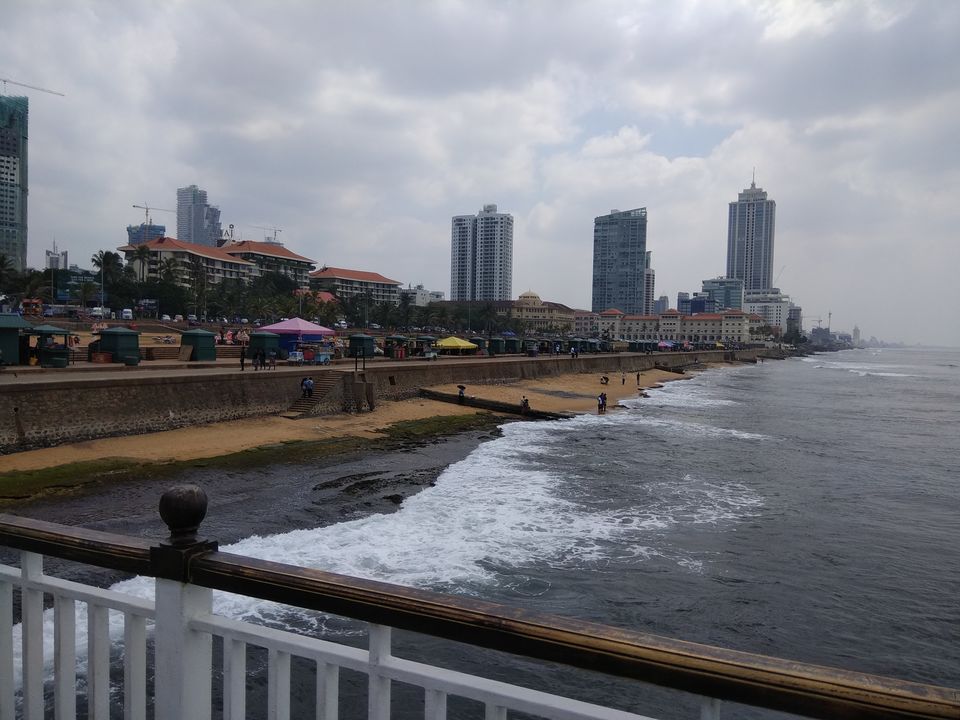 Colombo is a beautiful contrast of lavish hotels, suave office blocks, and broad roads with interesting red tiled colonial era buildings. With fascinating heritage and enticing culture, the seaside cosmopolitan city offers exciting adventures, experiences and places to explore fulfilling diverse taste and desires of travelers.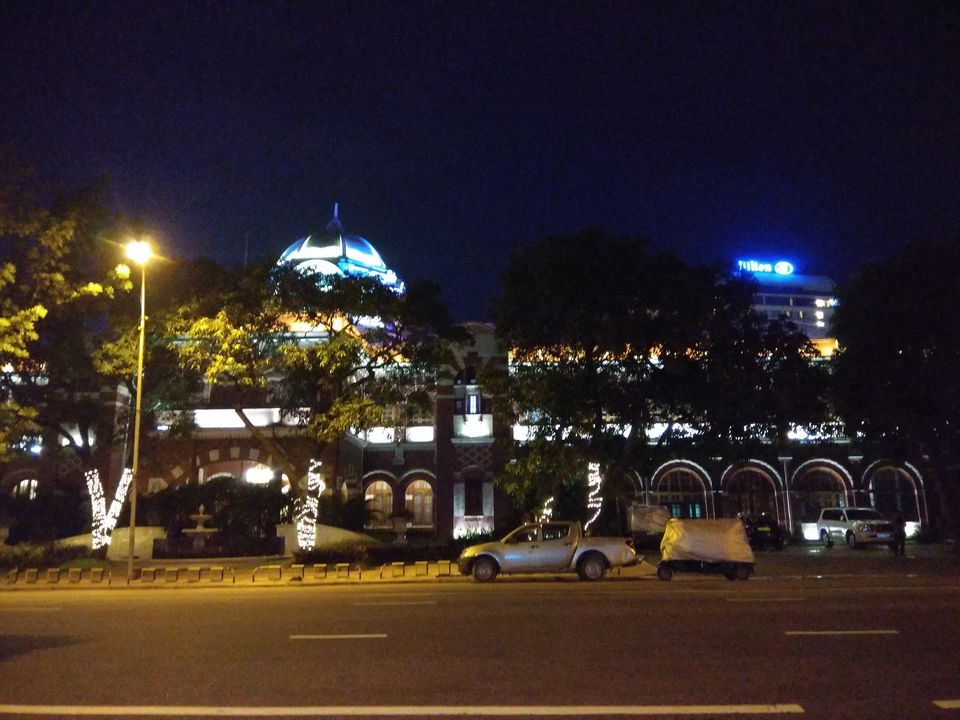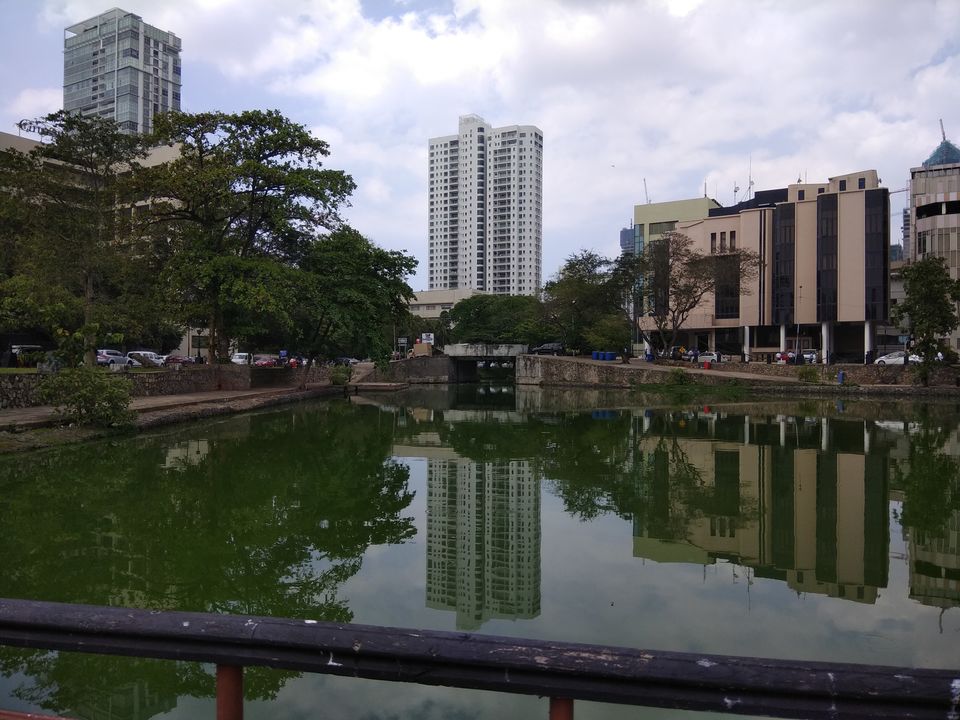 In the hustle bustle of capital city, Galle face beach brings the must needed serenity and peace where one can enjoy the beautiful waves of ocean, eat sea food and take a dip in the water. No wonder it seems to be the favorite place for families, children, condoling couples and tourists in the same way. Even in the month of February, Colombo is quite hot- so when we went to Galle face beach in a tuk-tuk around late morning, we were advised to come in evening to enjoy the beach. I am glad we didn't listen to the advice, because of which we had a great time by indulging in the water, sitting on the sand and enjoying the beautiful sight of waves touching our feet!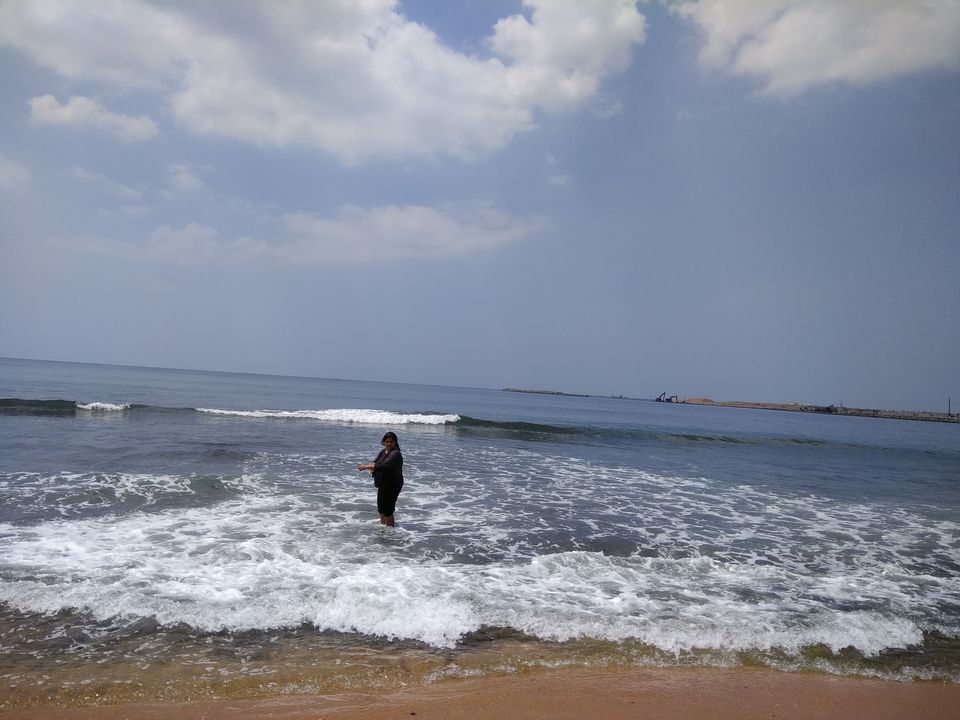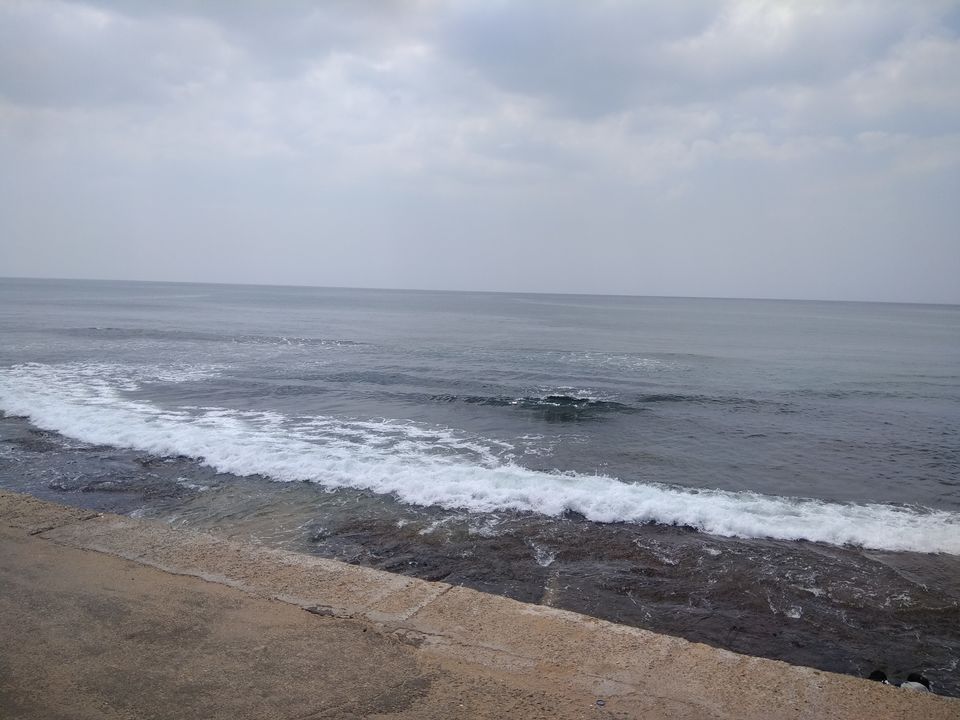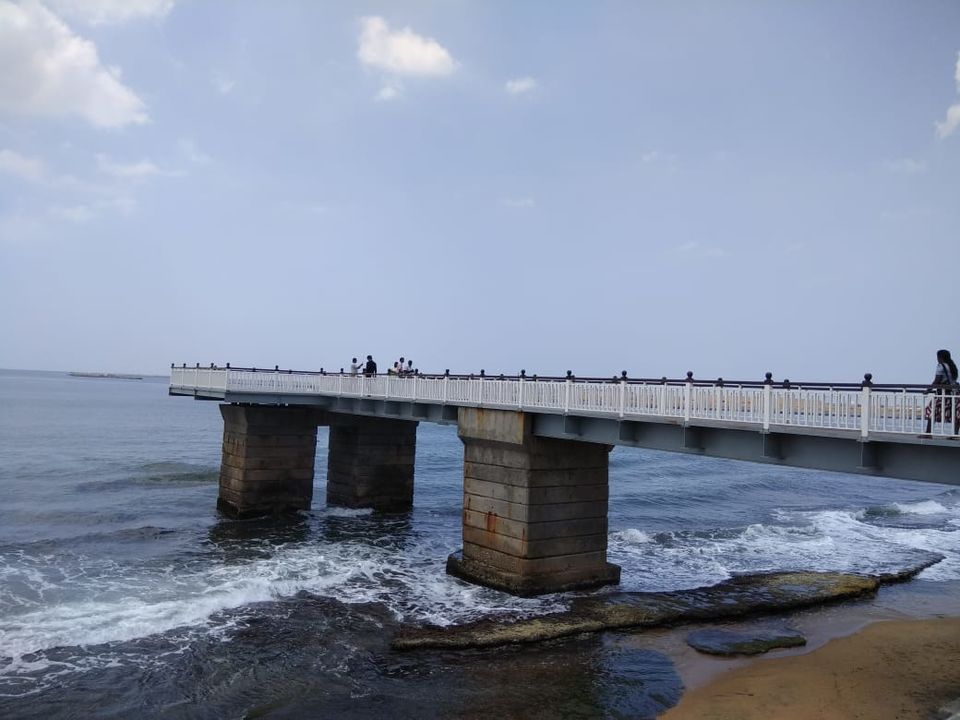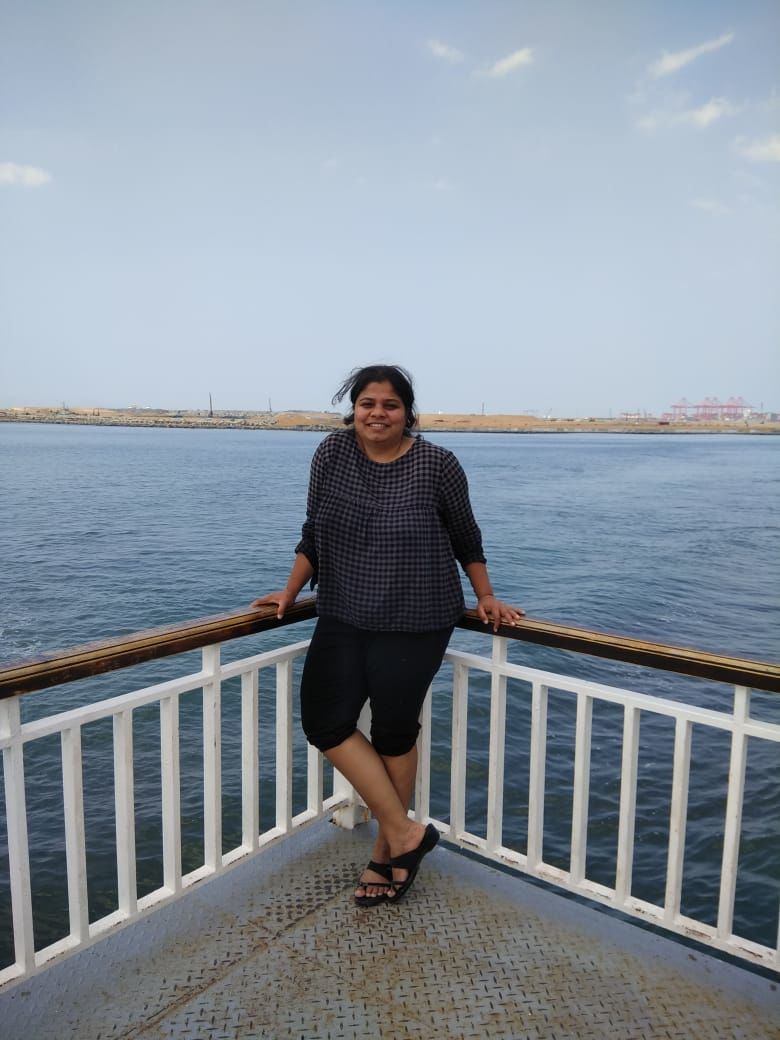 And because we couldn't resist the charm of Galle face beach, we came back in the evening as well.

With high waves being more dramatic, cool breeze, sunset and stalls offering range of food, we end up enjoying more!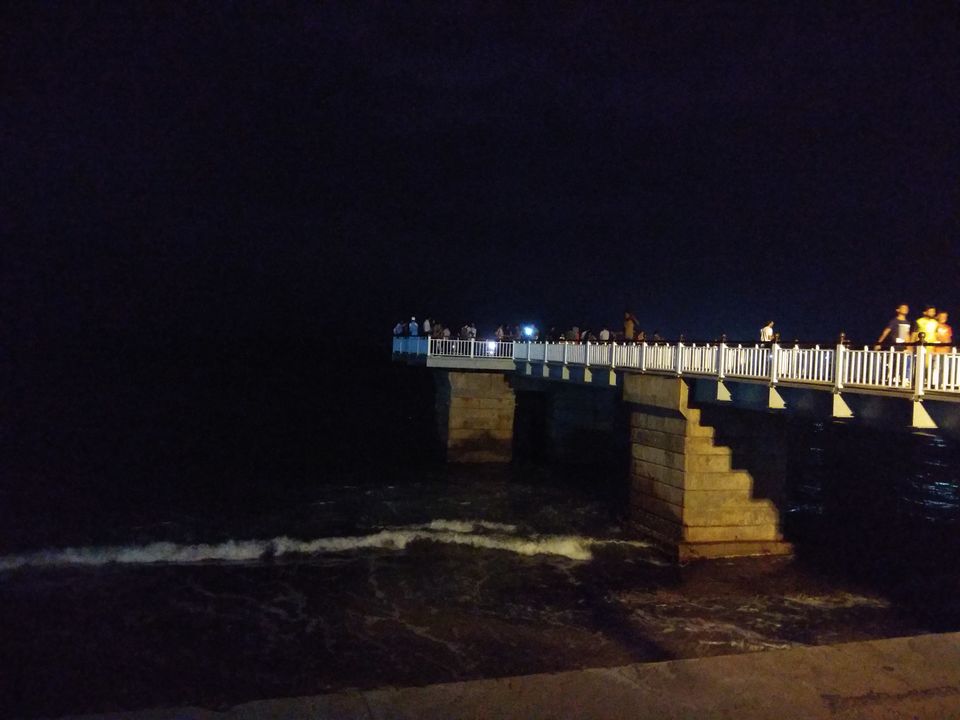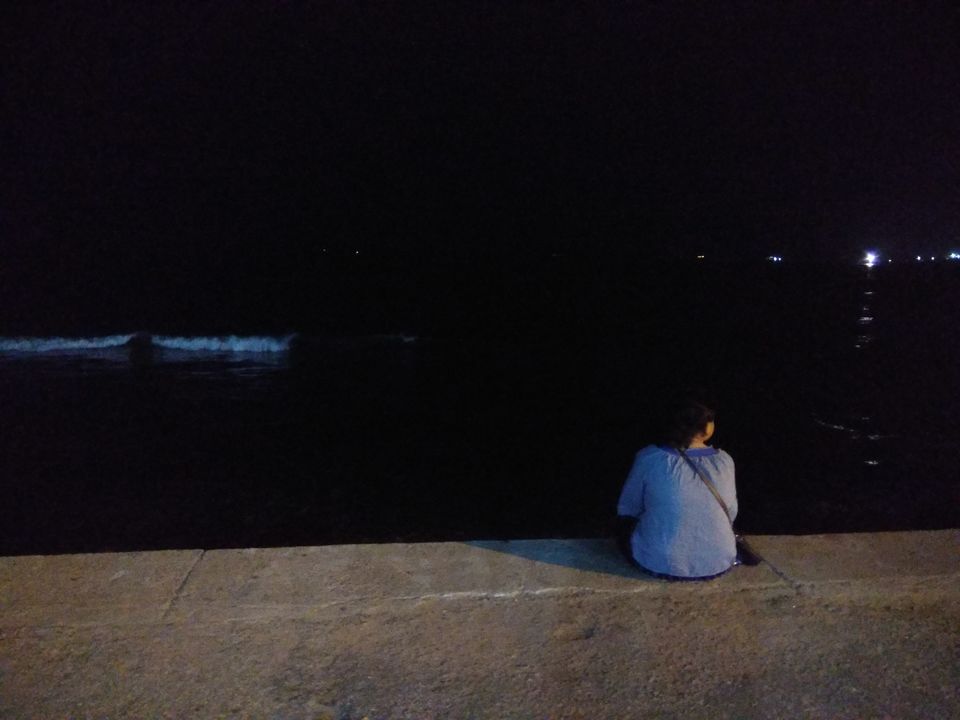 Our next stop was Beira Lake which is of huge historical significance and one of the most sort tourist attractions. Against the prime purpose of man-made lakes or tanks construction, this was built to act as a protective barrier against invaders, and to also serve as a means of transporting weapons and soldiers in the event of invasion or conflict of any sort by Portuguese.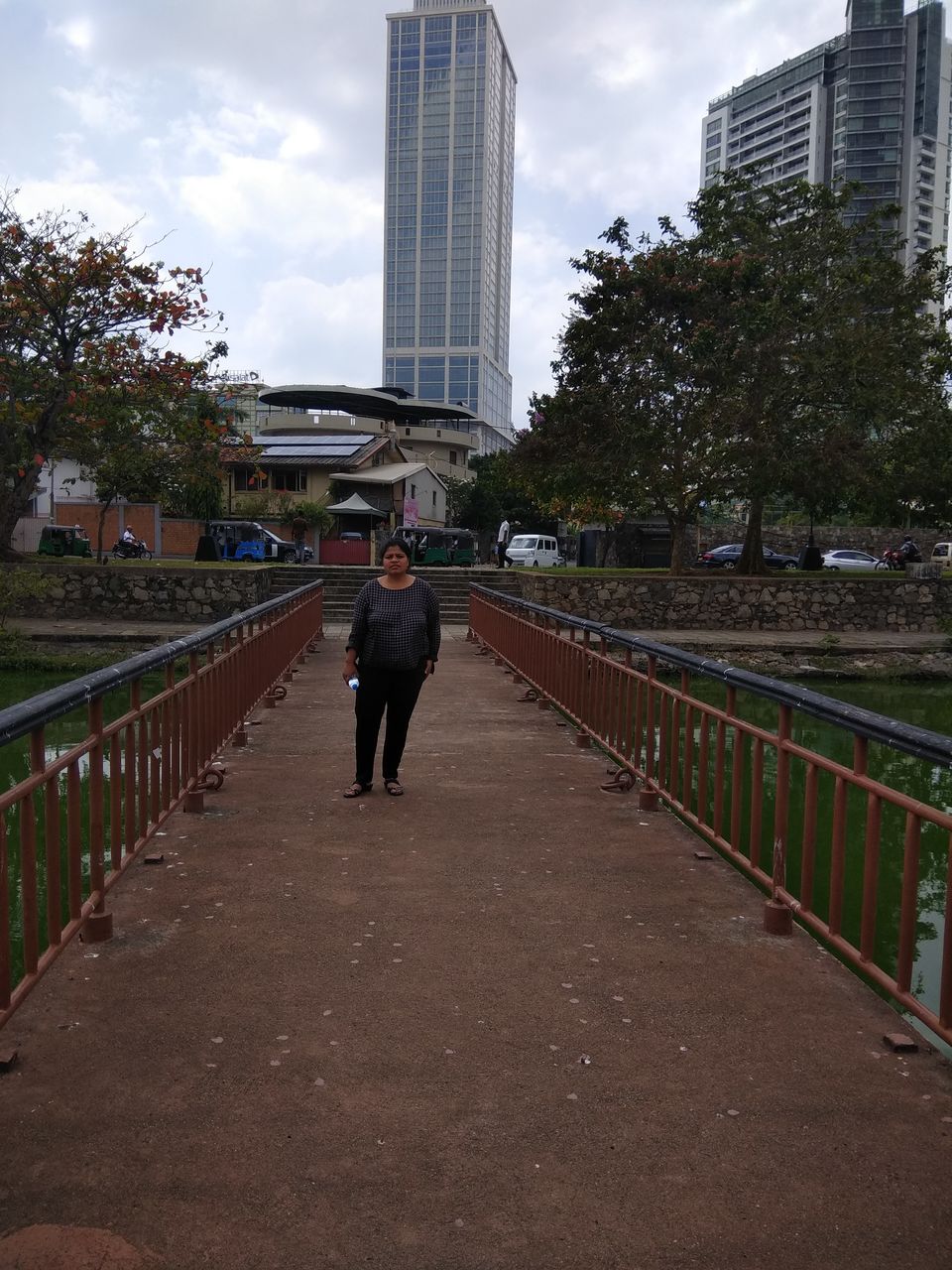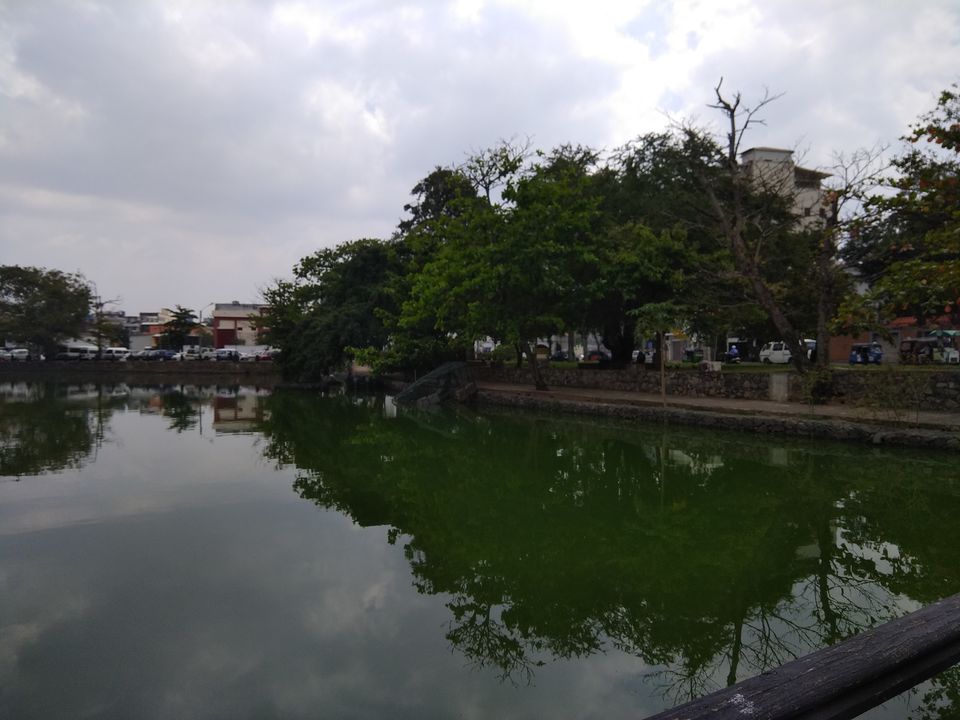 Beira Lake stands in the center of Colombo with skyscrapers that includes commercial buildings, hotels and Colombo city center mall. It offers diverse range of activities that includes - Lover's Island which is a sheltered port for romantic pairs who wish to enjoy their time out in the open with peace and liberty. Reached by a very pretty suspension bridge; it is crammed with cool streets and benches. You can enjoy fun filled, calming and cost effective swan-shaped paddle boat in the lake.
Seema Malakaya, one of the most popular and beautiful Buddhist temple is located in the mid of the lake. The place is unique, picturesque and architectural beauty. Its roof and rows of elegant Buddha statues are unmistakable from a distance. There's a central prayer area inside wooden paneling, a walkway that takes you to the 'Treasury of Truth' where you can read religious text, and another walkway that takes you to a space that has giant Buddha statues, a stupa, a Bo tree and interestingly, statues of Hindu gods like Ganesh and Kali.

While I was in Colombo, interestingly One billion rising campaign was organized to fight against domestic violence. This included bus parade that begins and culminates at Independence Square covering the city followed by cultural program.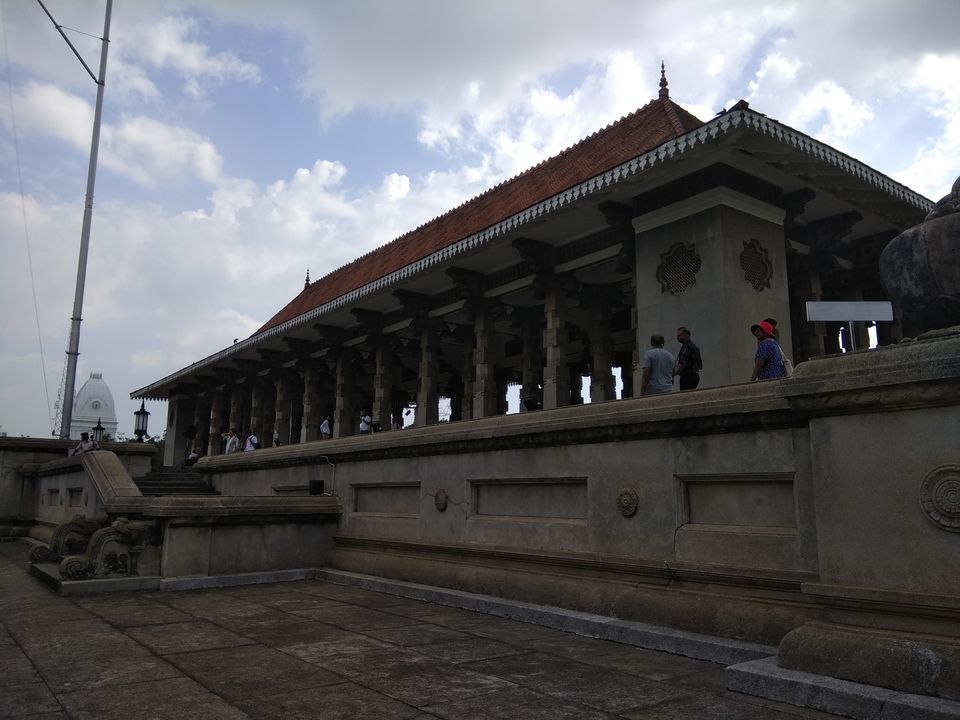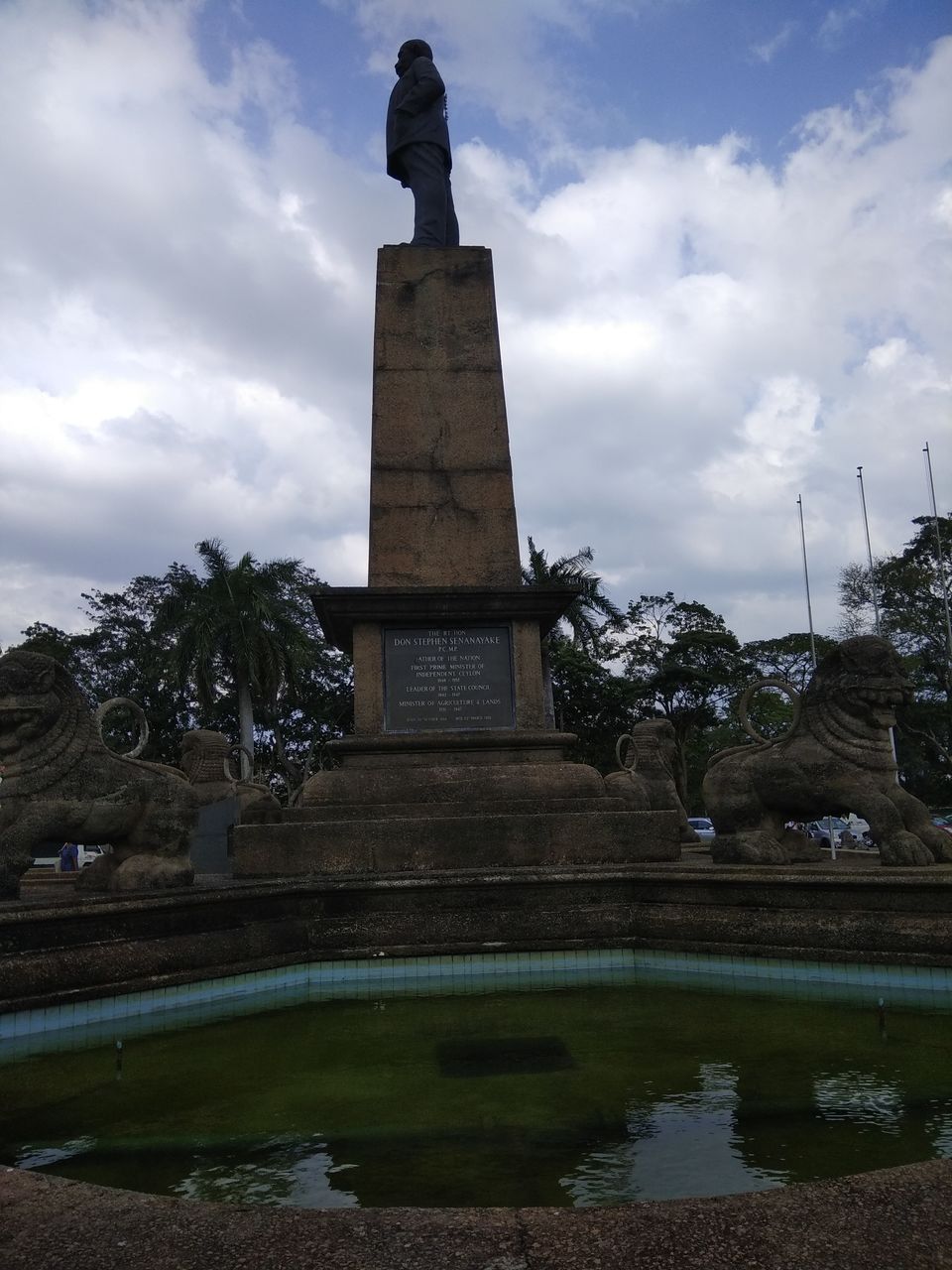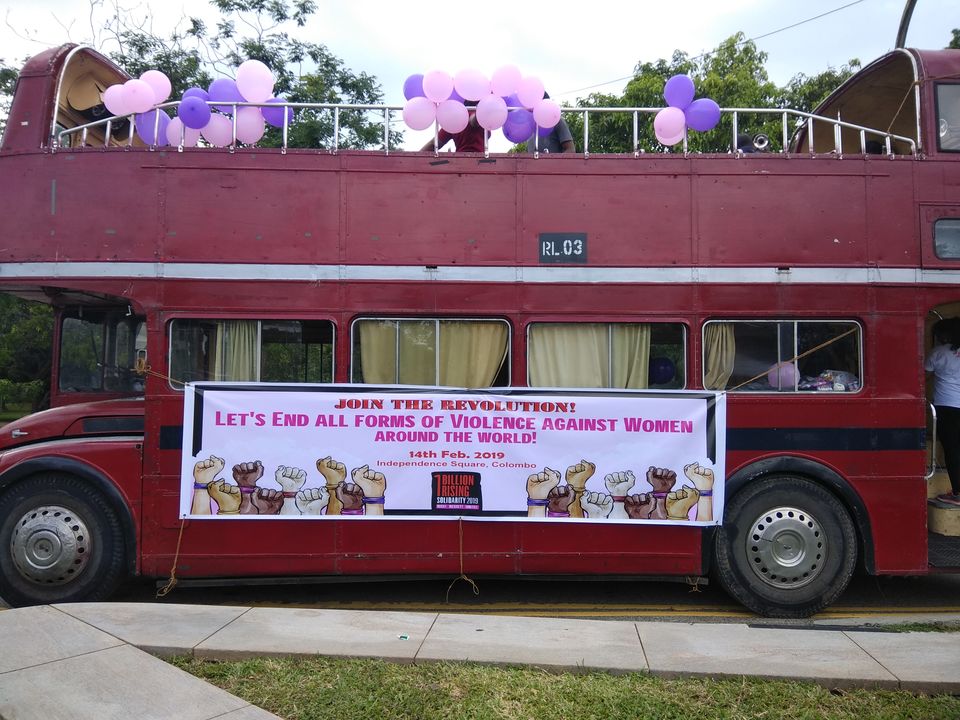 Independence square, located in the heart of the city is a superbly crafted open building with massive pillars and architecturally attractive. It is a place for artistes, lovers and people to spend time. It is also a hub for diverse activities that includes musical and cultural events! It is just mesmerizing to sit or walk along the tracks built around this miraculous beauty.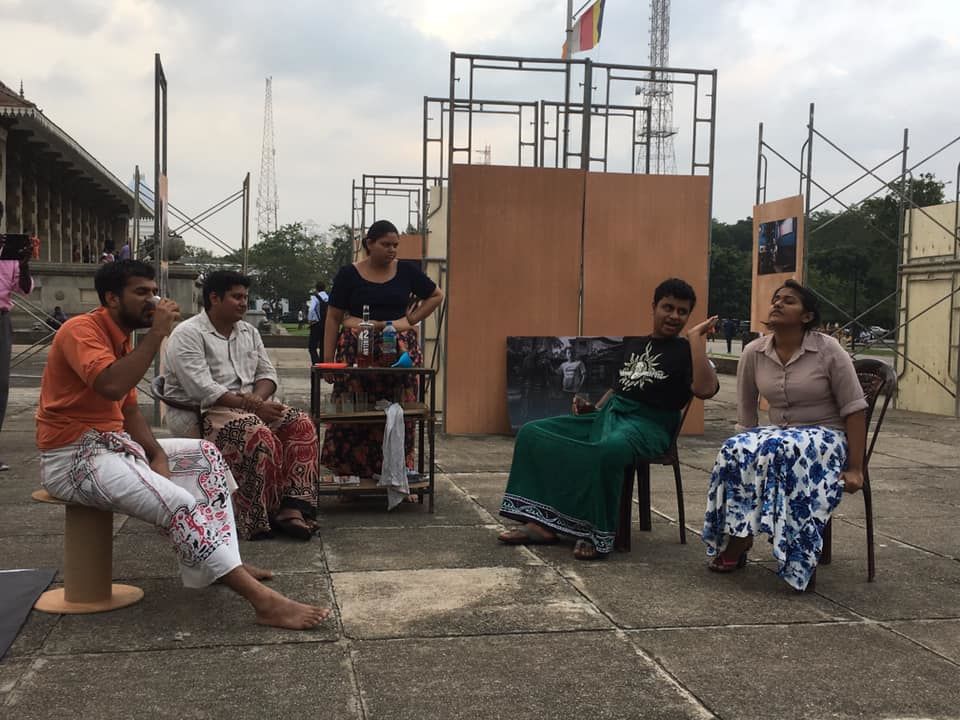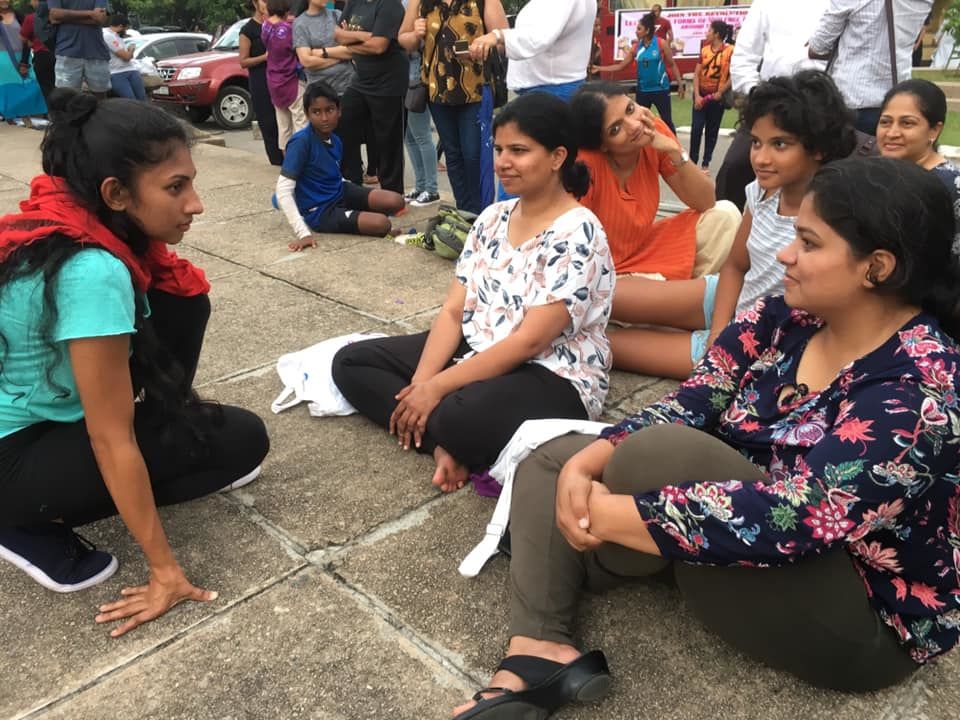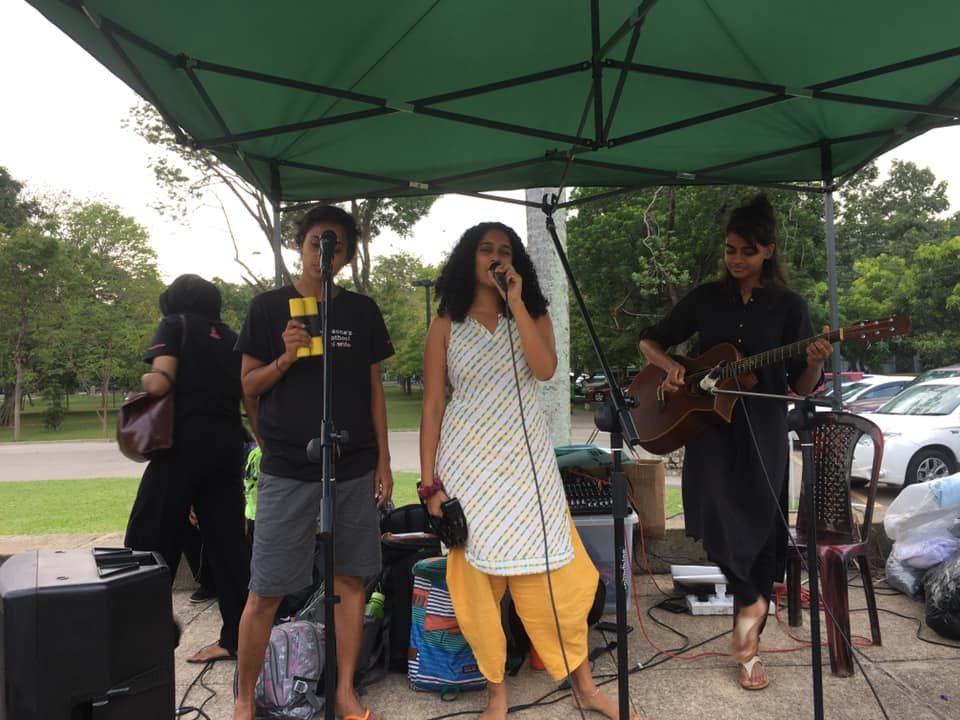 Night strolling through Colombo was a delight and it felt weirdly safe for us though we hardly came across women on the streets.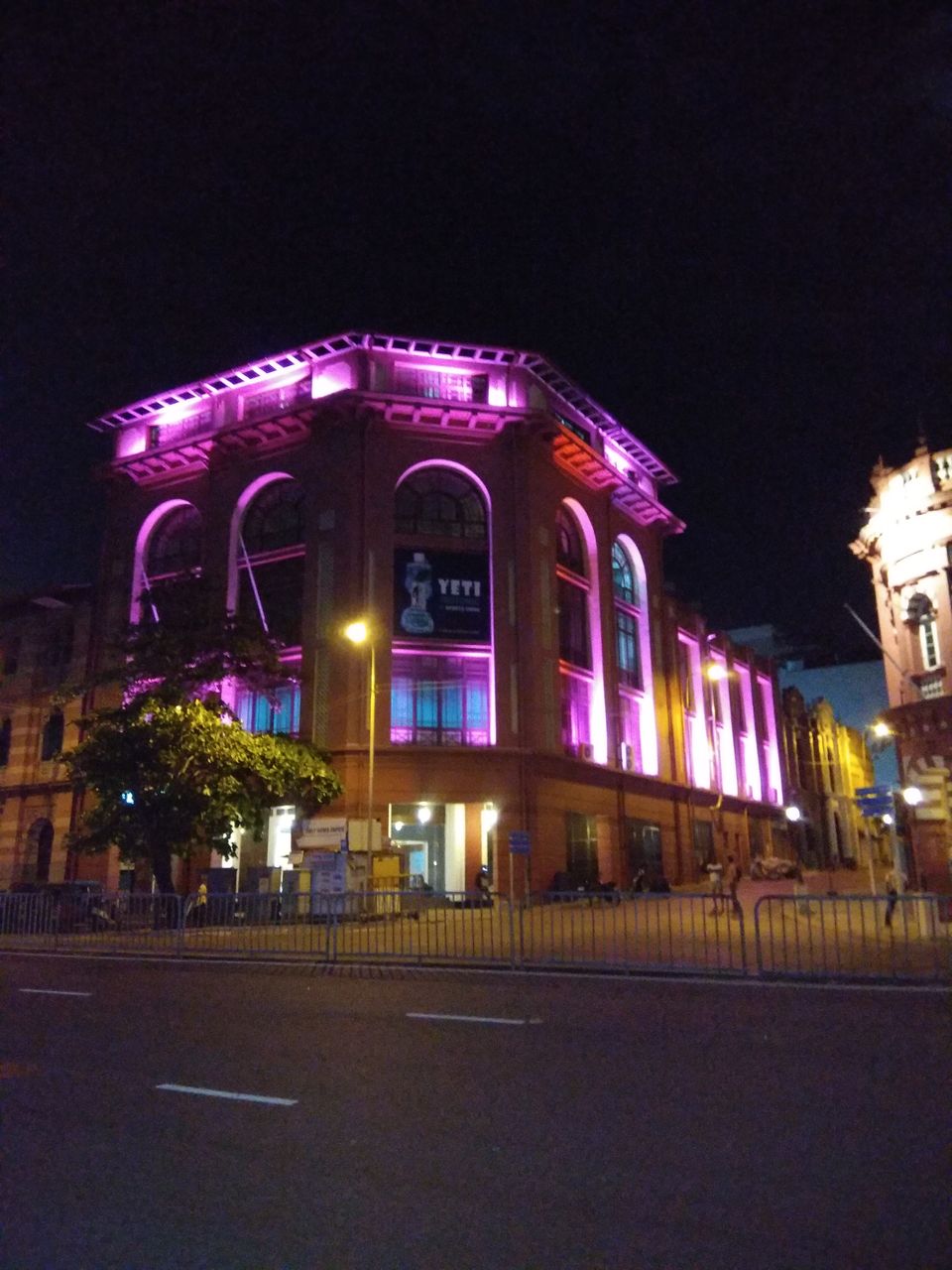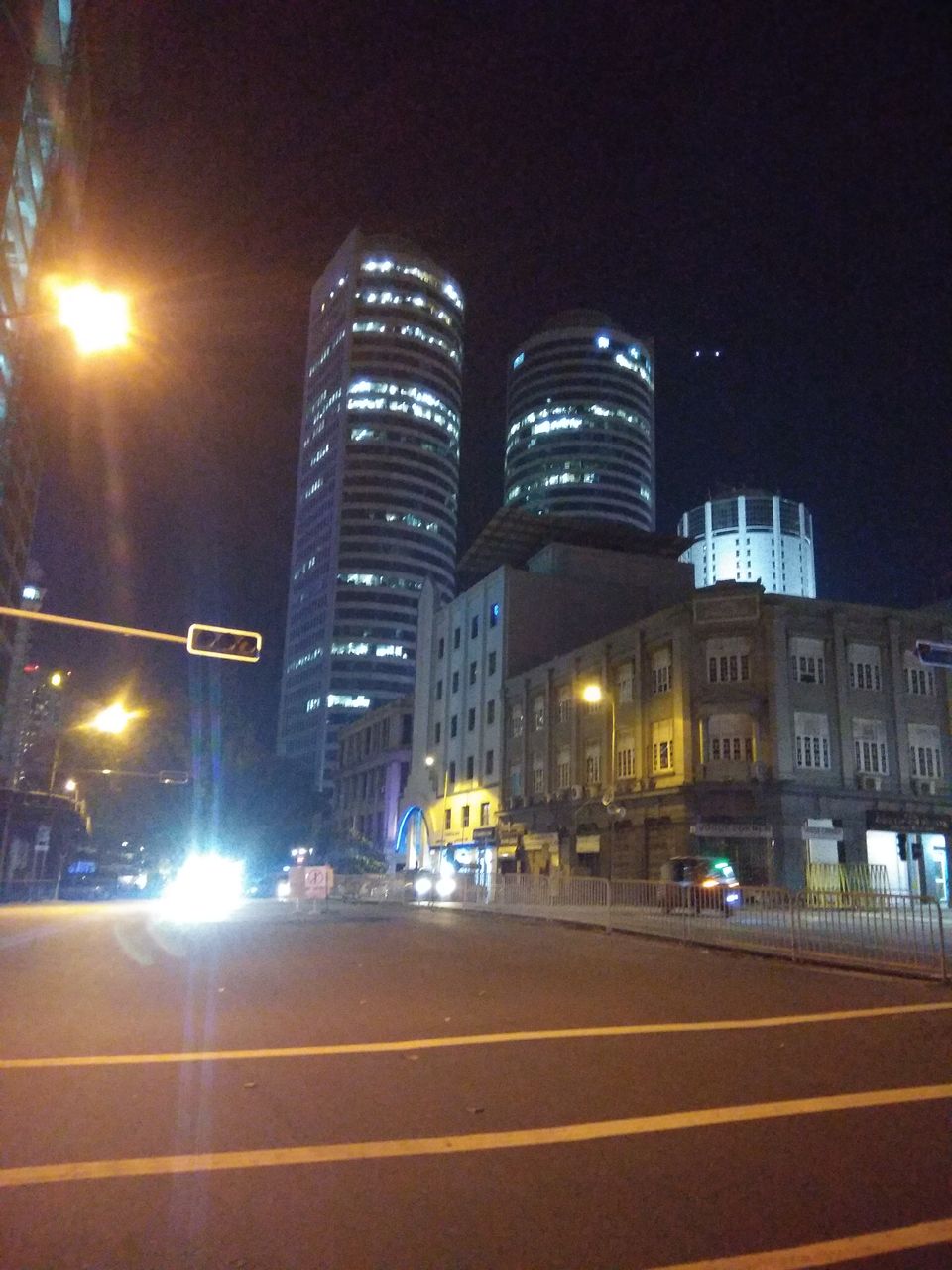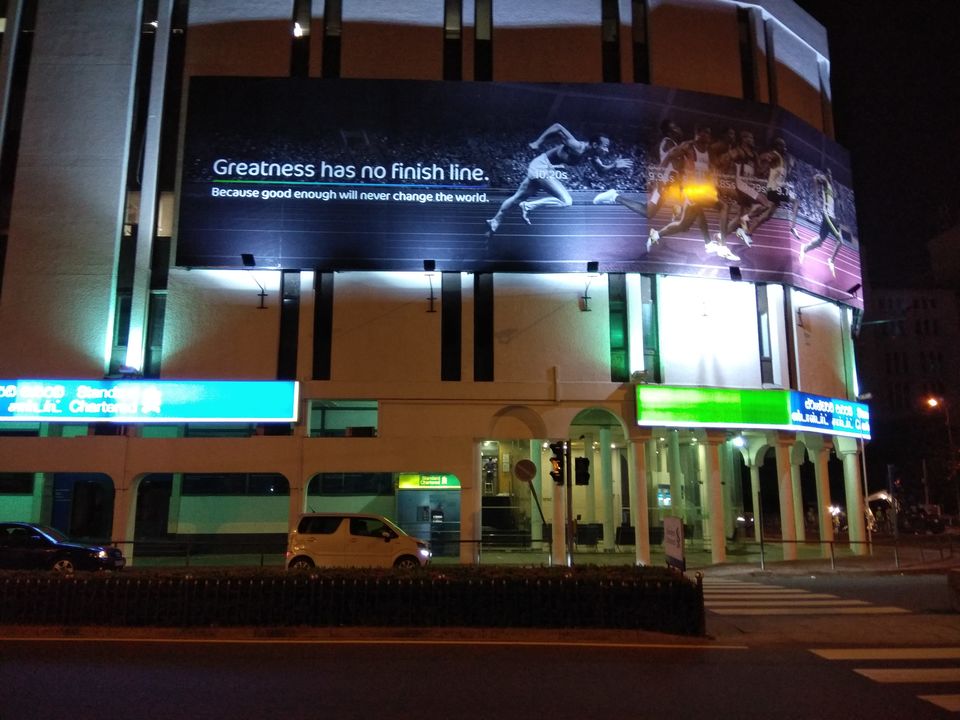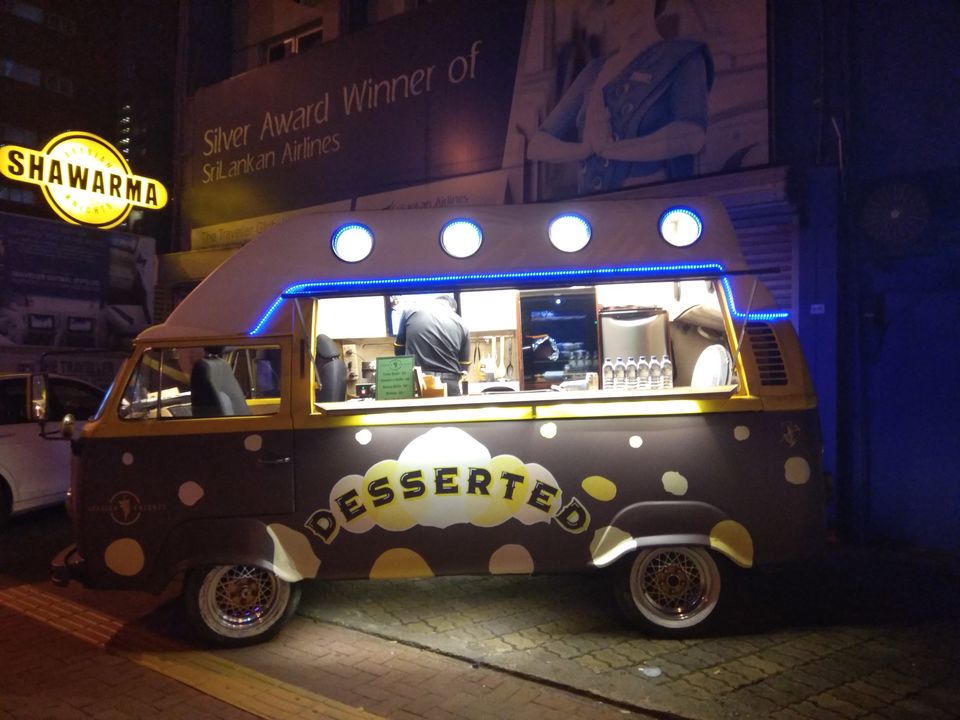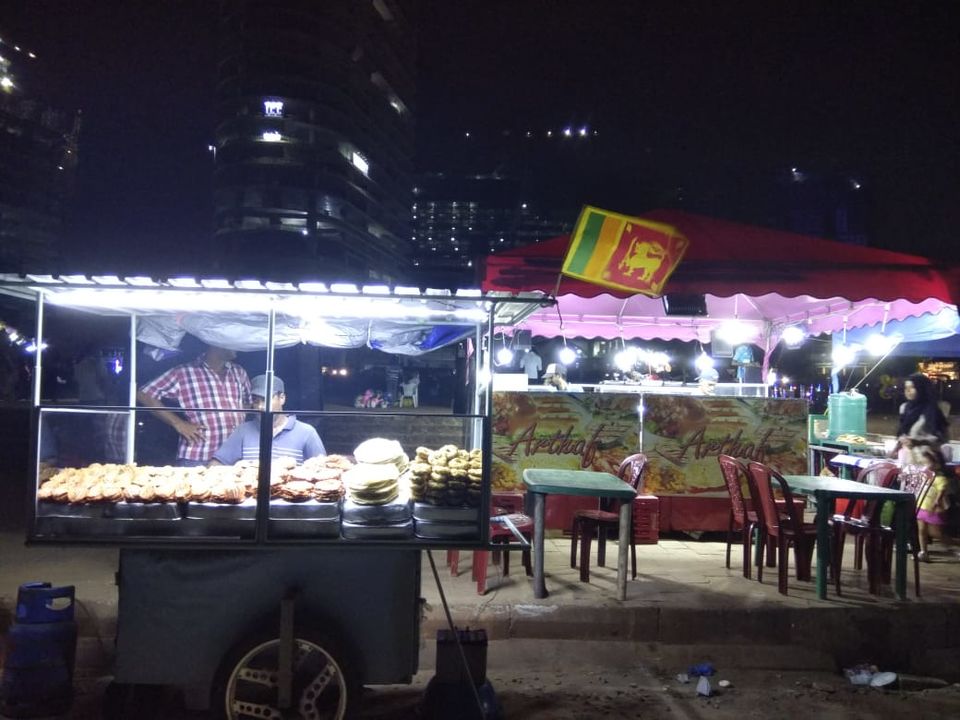 Where to eat: As part of our travel, we explored cafes and restaurants. Considering we are vegetarian and on diet, it was quite an uphill task to find places to eat and enjoy since they have plethora of restaurants offering non vegetarian and sea food.
We stayed at Grand Oriental Hotel, which is a fine piece of architecture that speaks of the country's colonial times and with a spectacular view of Colombo Harbor constructed 180 years ago. Their dinner buffet that includes salad buffet too is to die for- it is simply yummilicious for one's taste buds.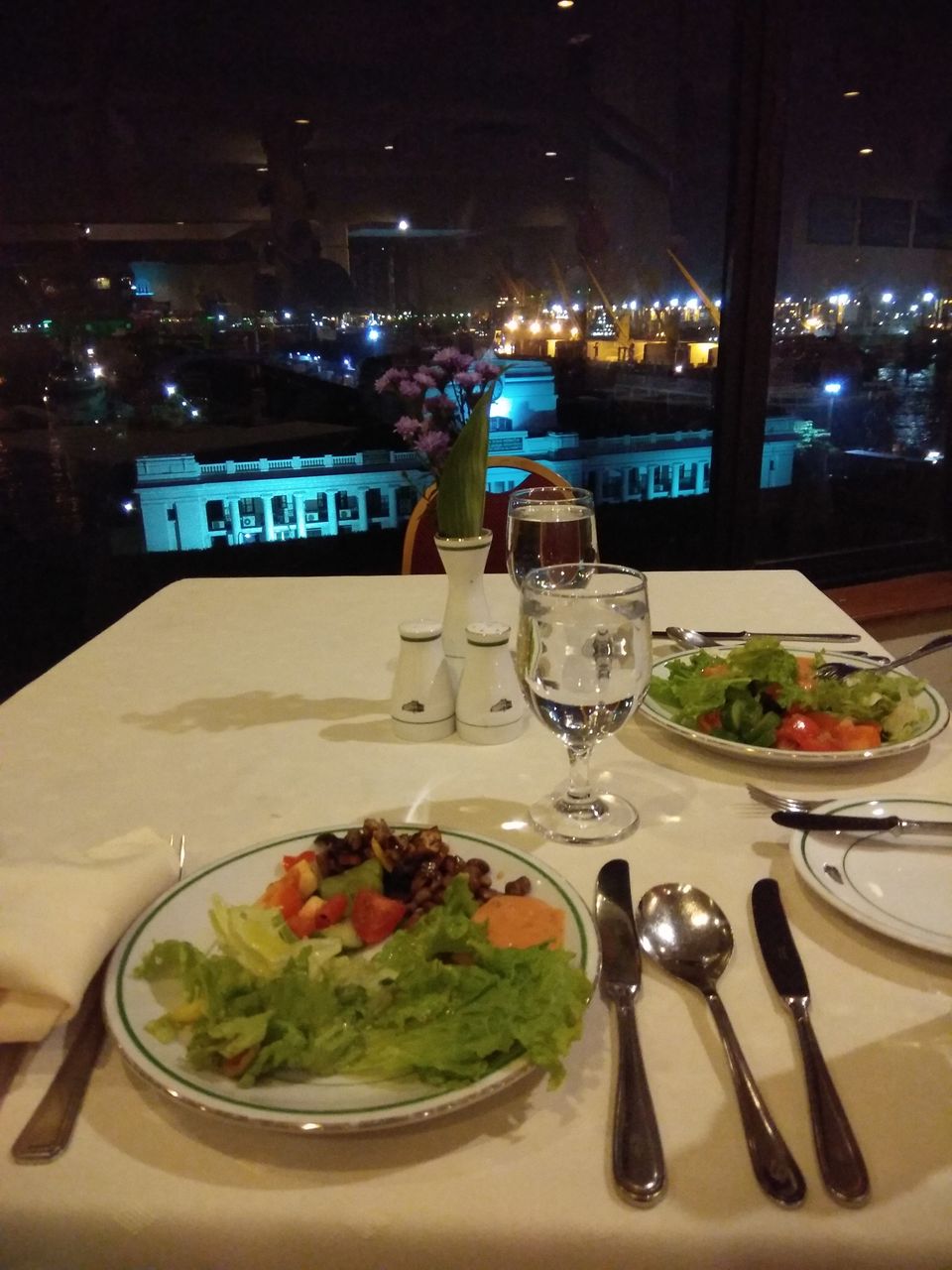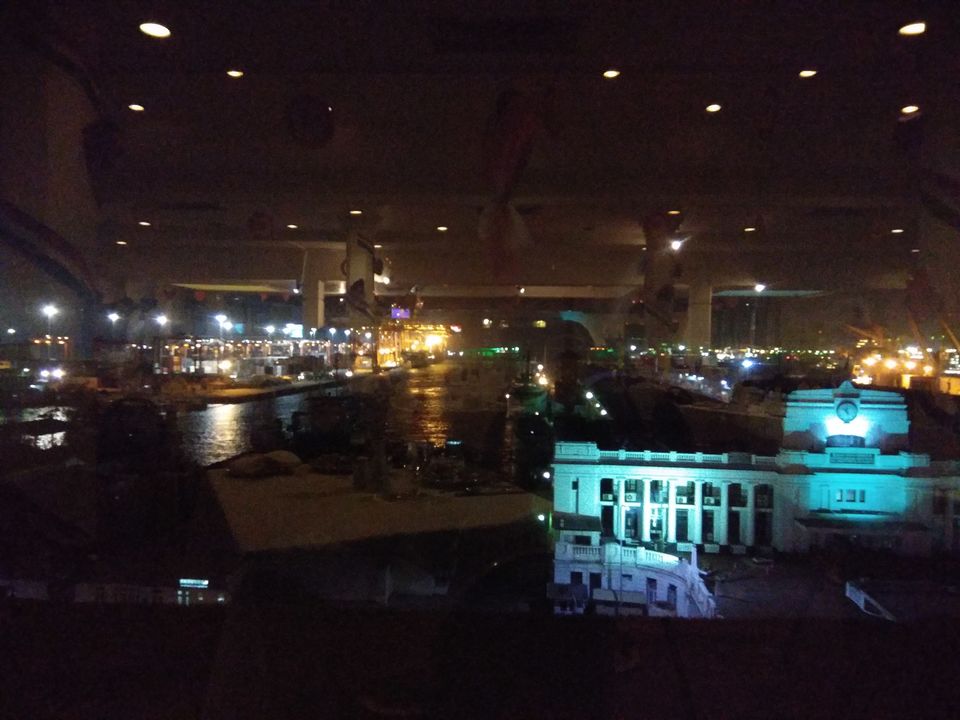 We loved the breakfast with an enticing view of port!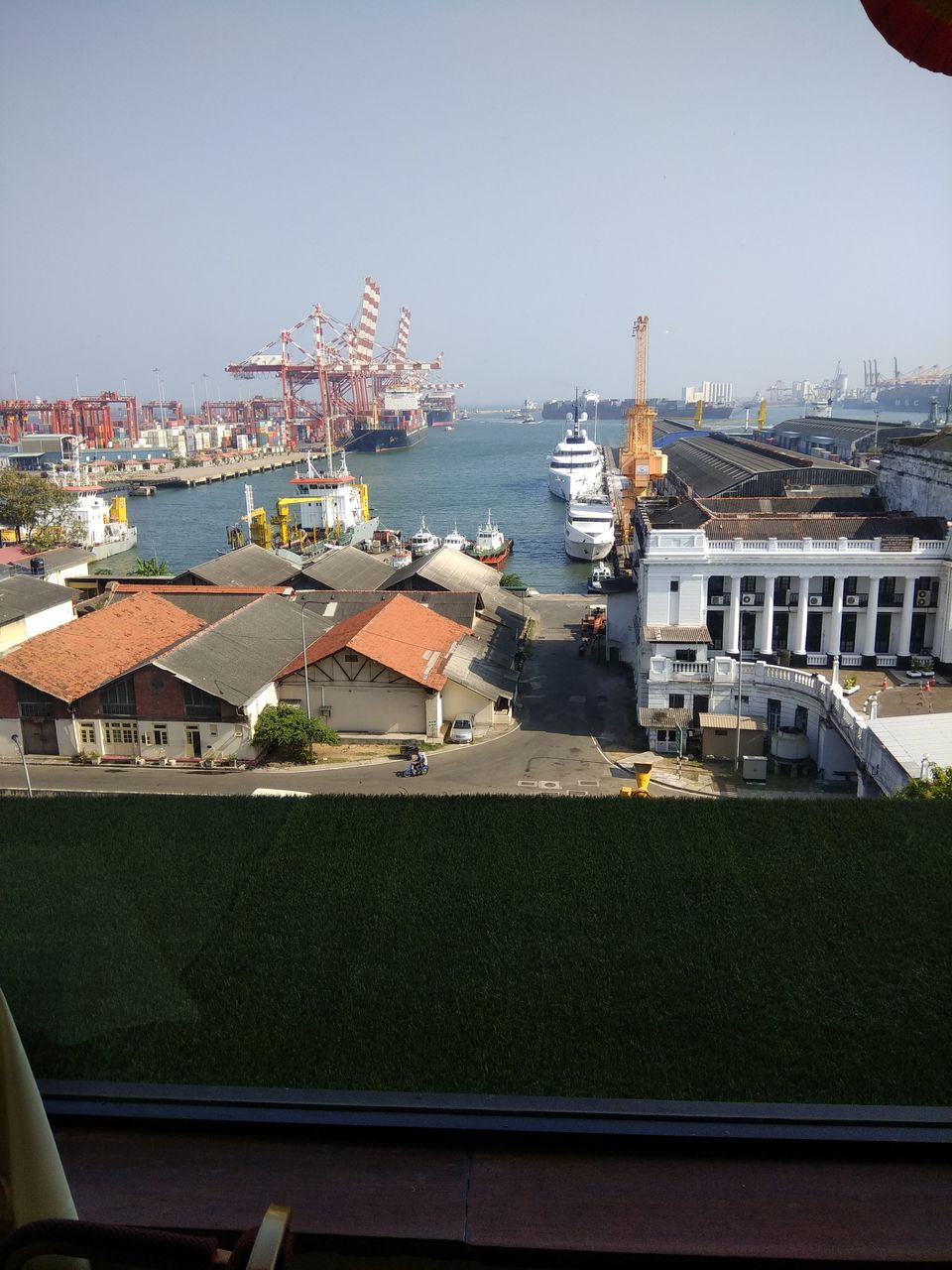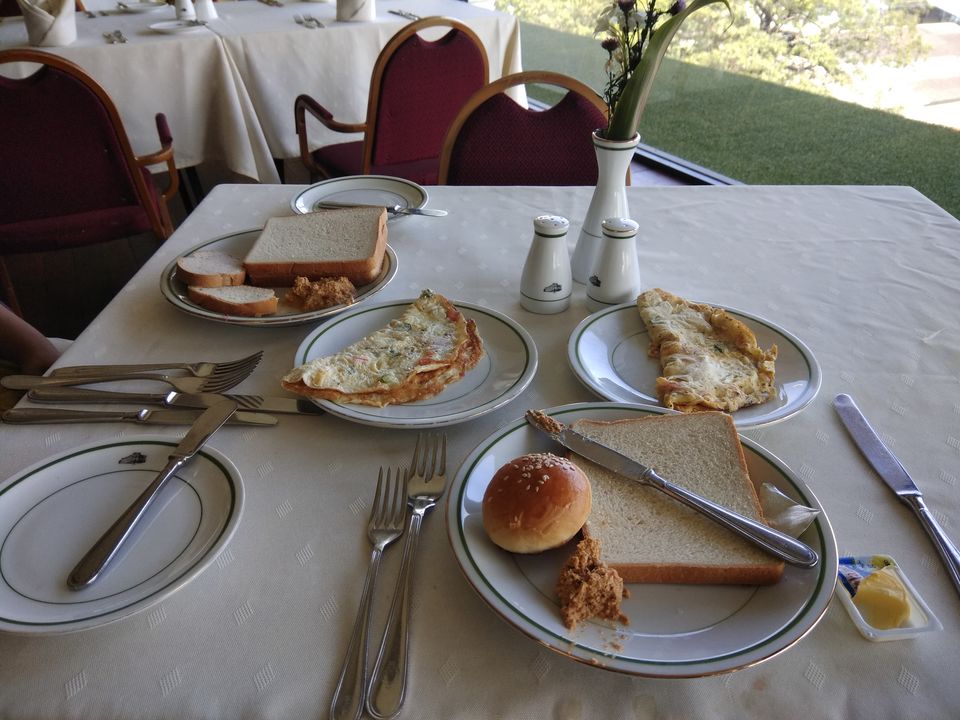 TGI Fridays- Delightful ambience, soothing music, comfortable cozy seating arrangements and amazing assemble to food and drinks sums up TGI Fridays.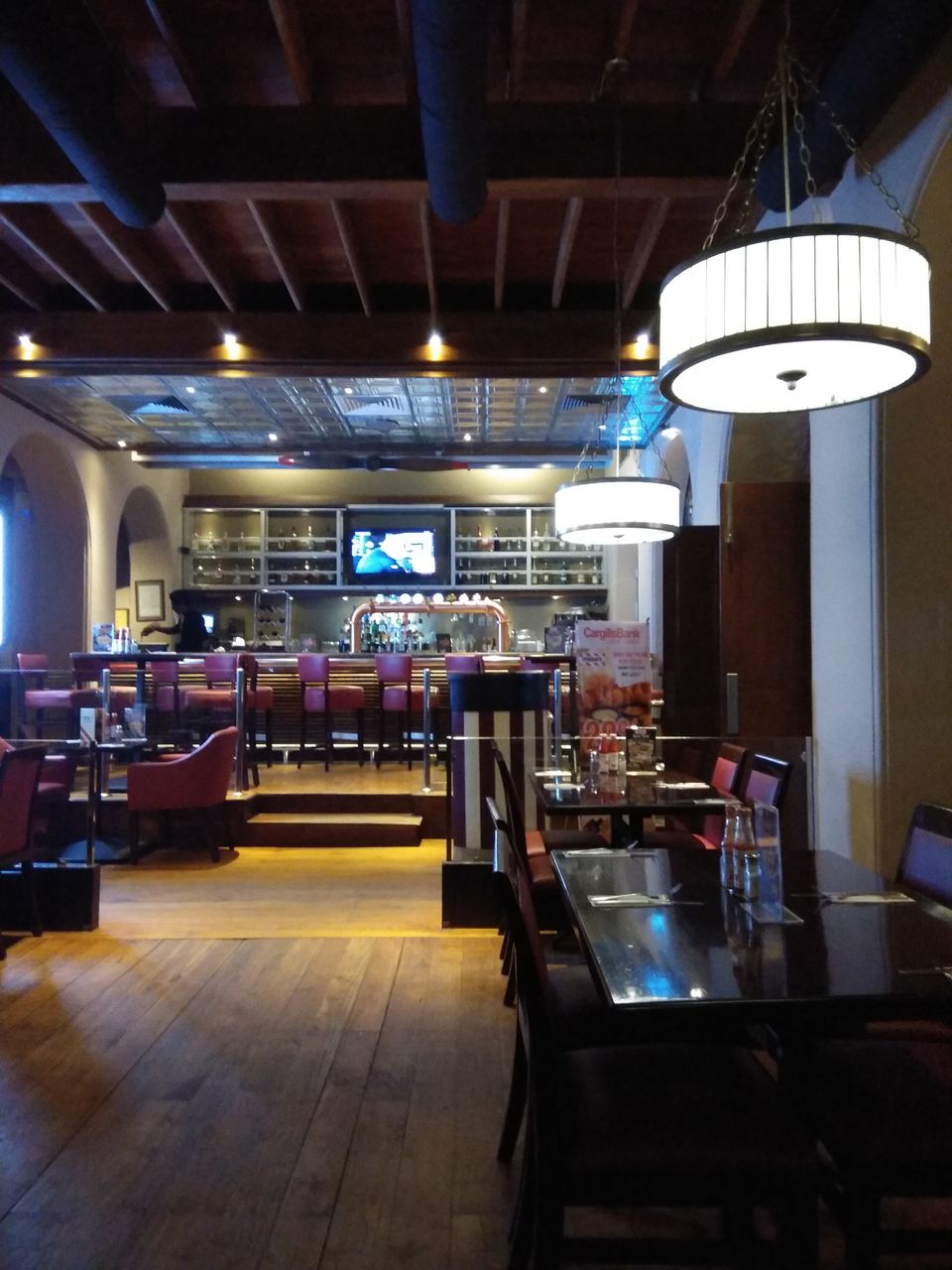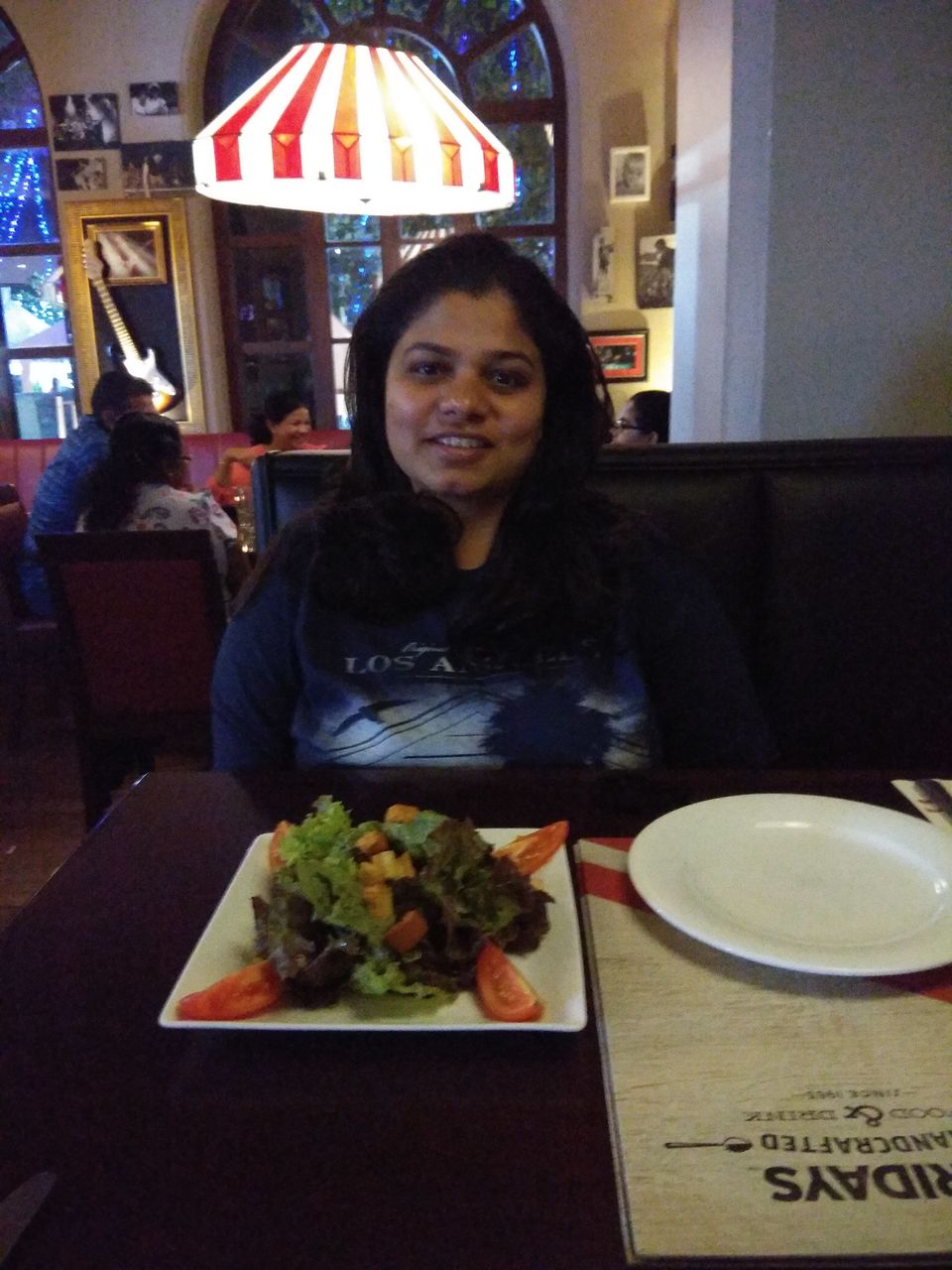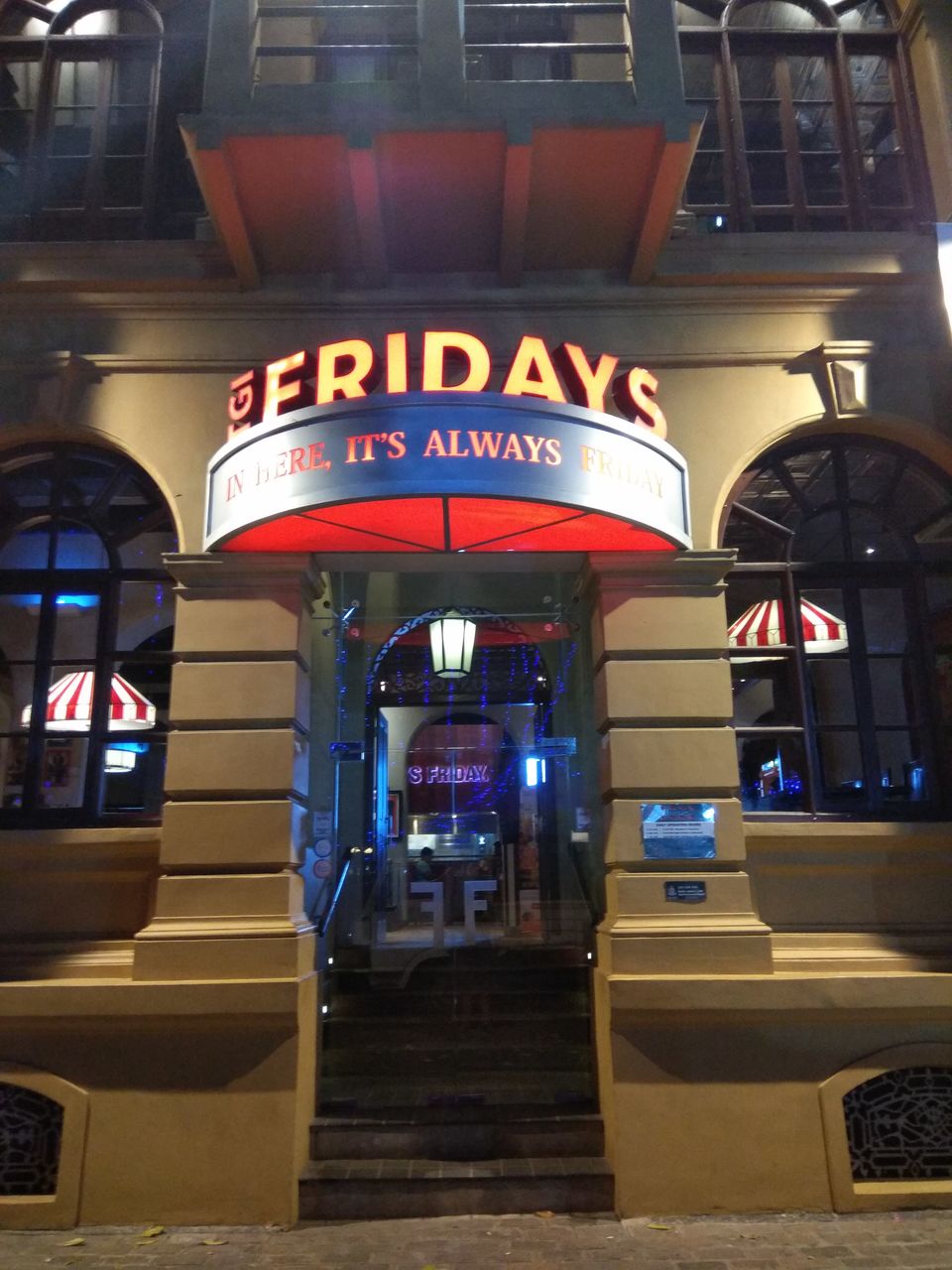 Amaravathi restaurant offers Indian food with Sri Lankan flavors, so don't miss out on the variety of curries in their menu.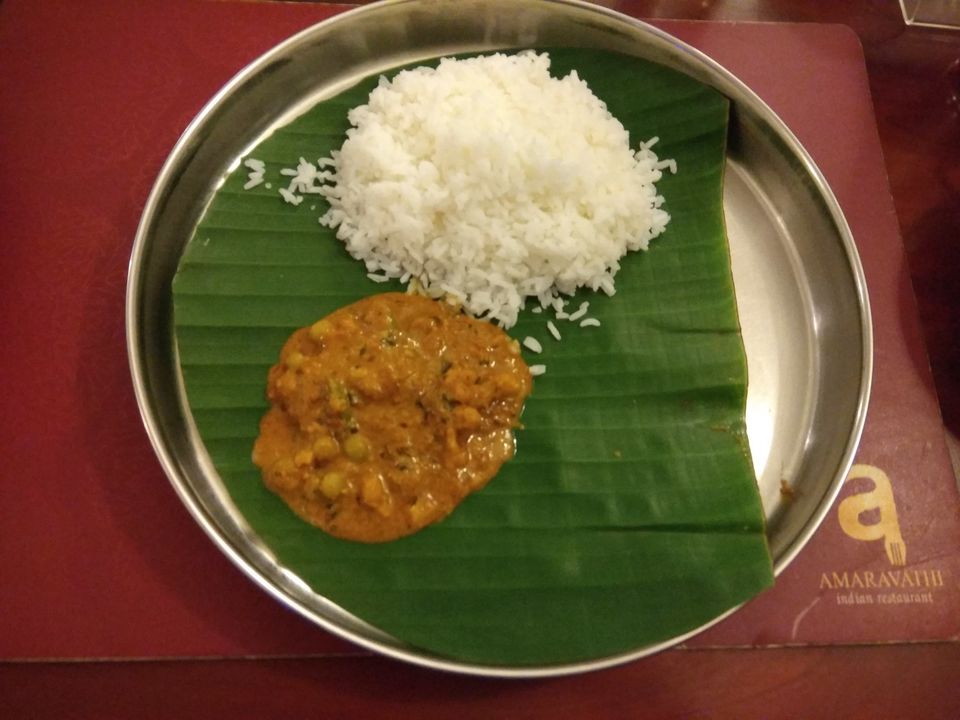 The coffee bean and tea leaf is popularly known as Starbucks of Sri Lanka, but I feel it's much more than just a coffee shop – they have wonderful ambience, delicious coffee and sandwiches with a relaxing atmosphere where you can spend quiet time or engage in long conversations.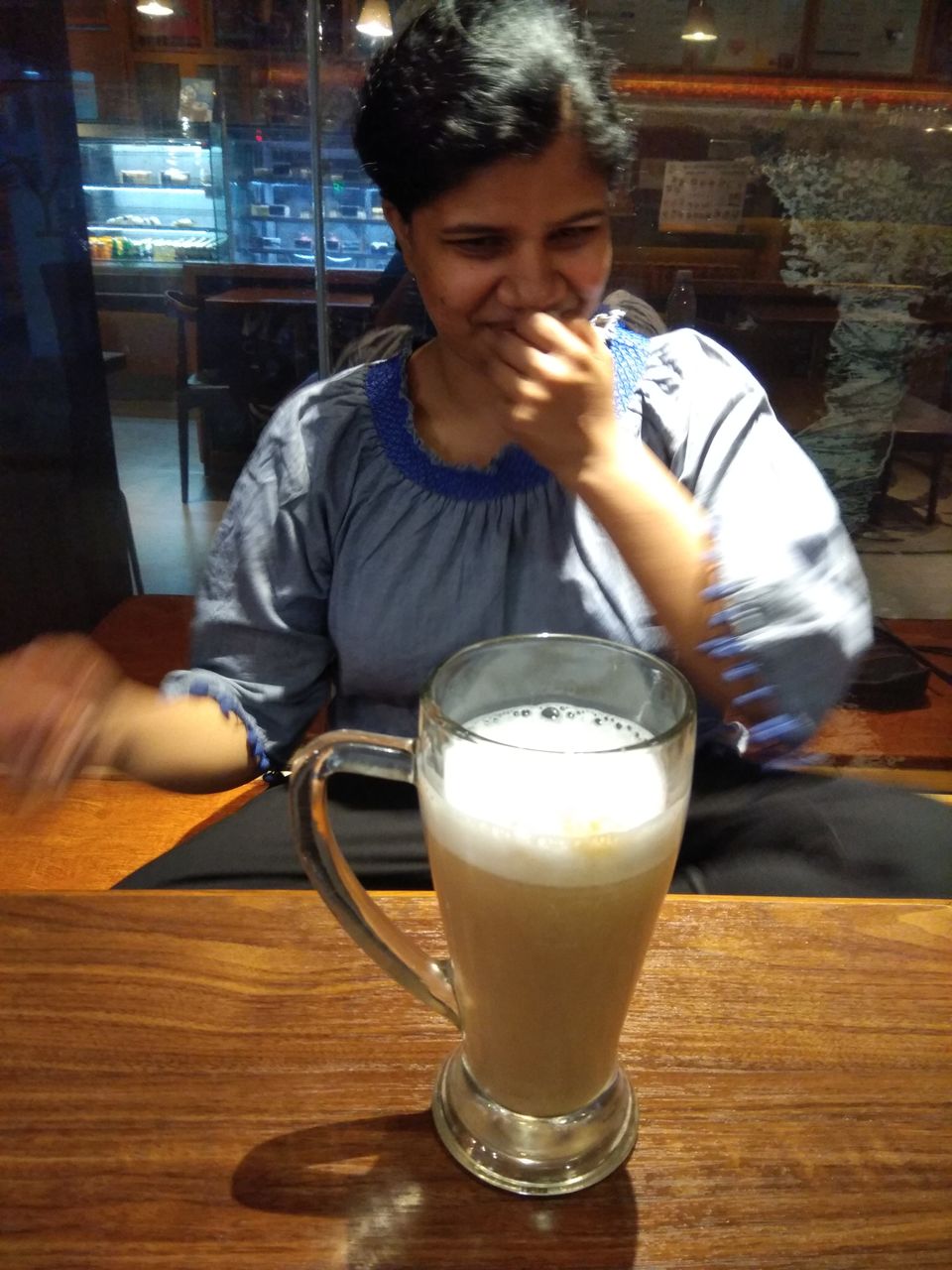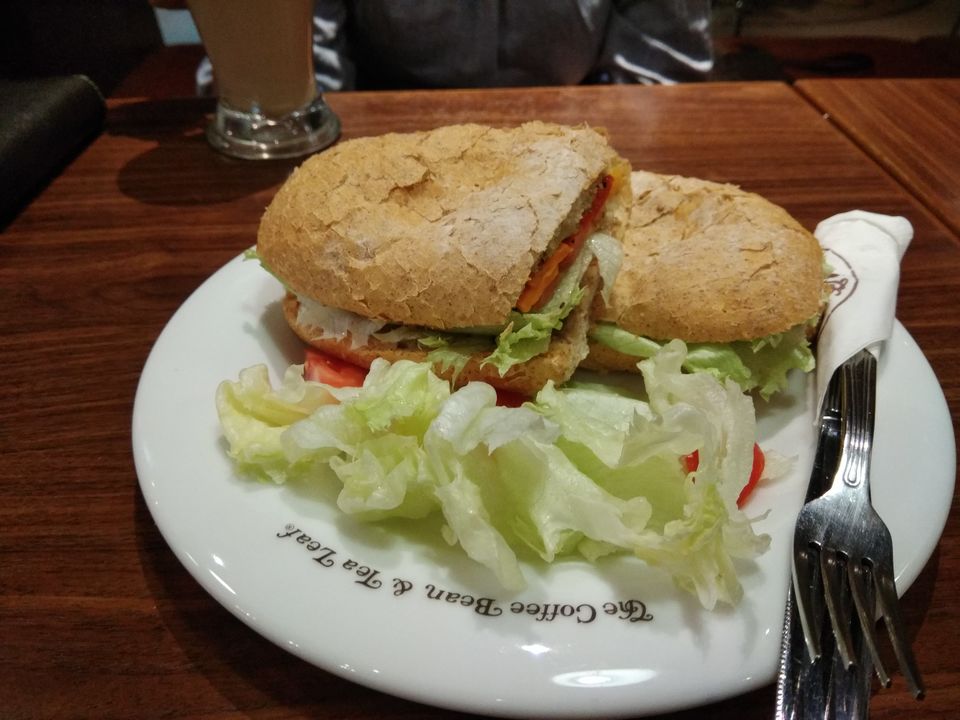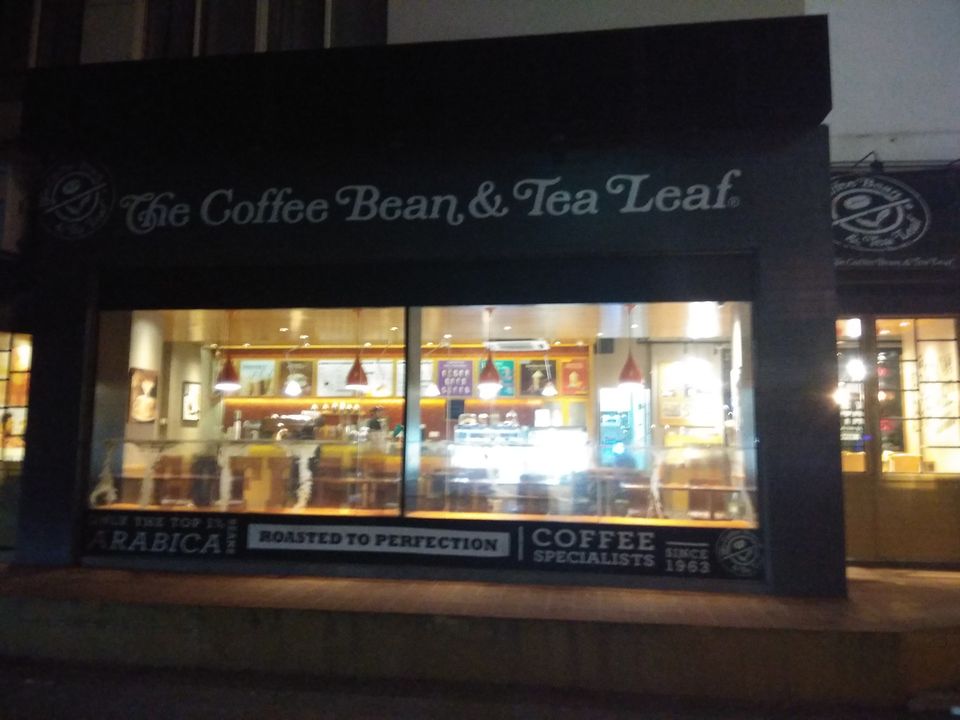 Though I am not a fan of malls, but Colombo city center mall located opposite Beira Lake, is worth a visit. They have superb food court which has delicacies to entice different taste of various types – you name it and there is going to be a food stall for that- be it Italian, Continental, Sri Lankan, Pizzas, Coffee shop and others. We were constantly asked to indulge in tea that is speciality of Sri Lanka- so we went to 'Tea Farer'. The most interesting part of this tea shop was that we could choose the flavor of tea leaves in the assortment of number of them! I quiet enjoyed the ambience and the tea here.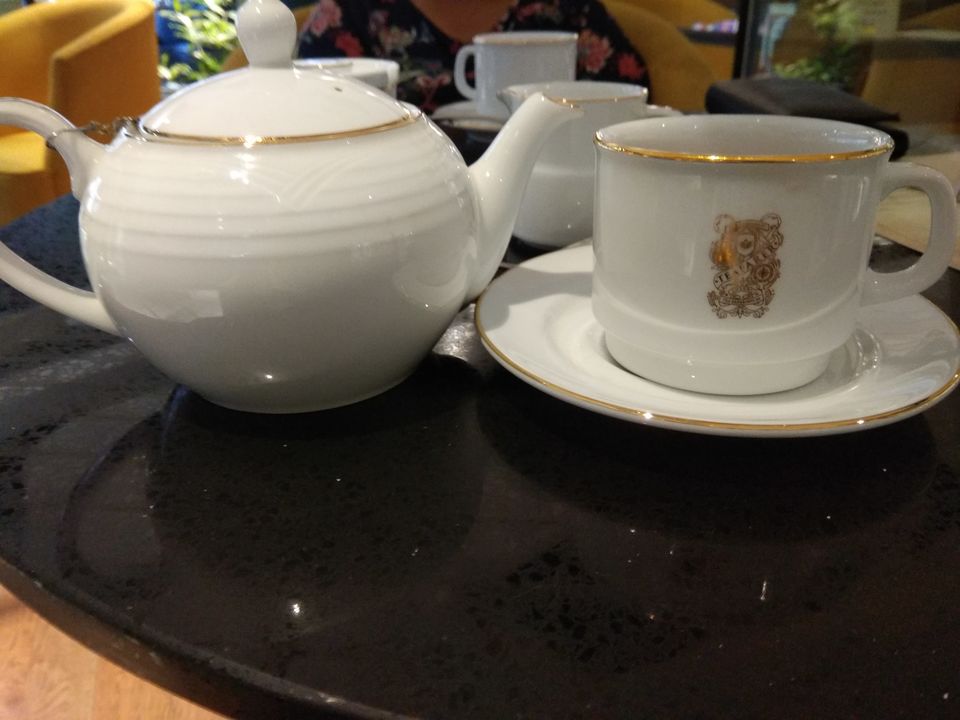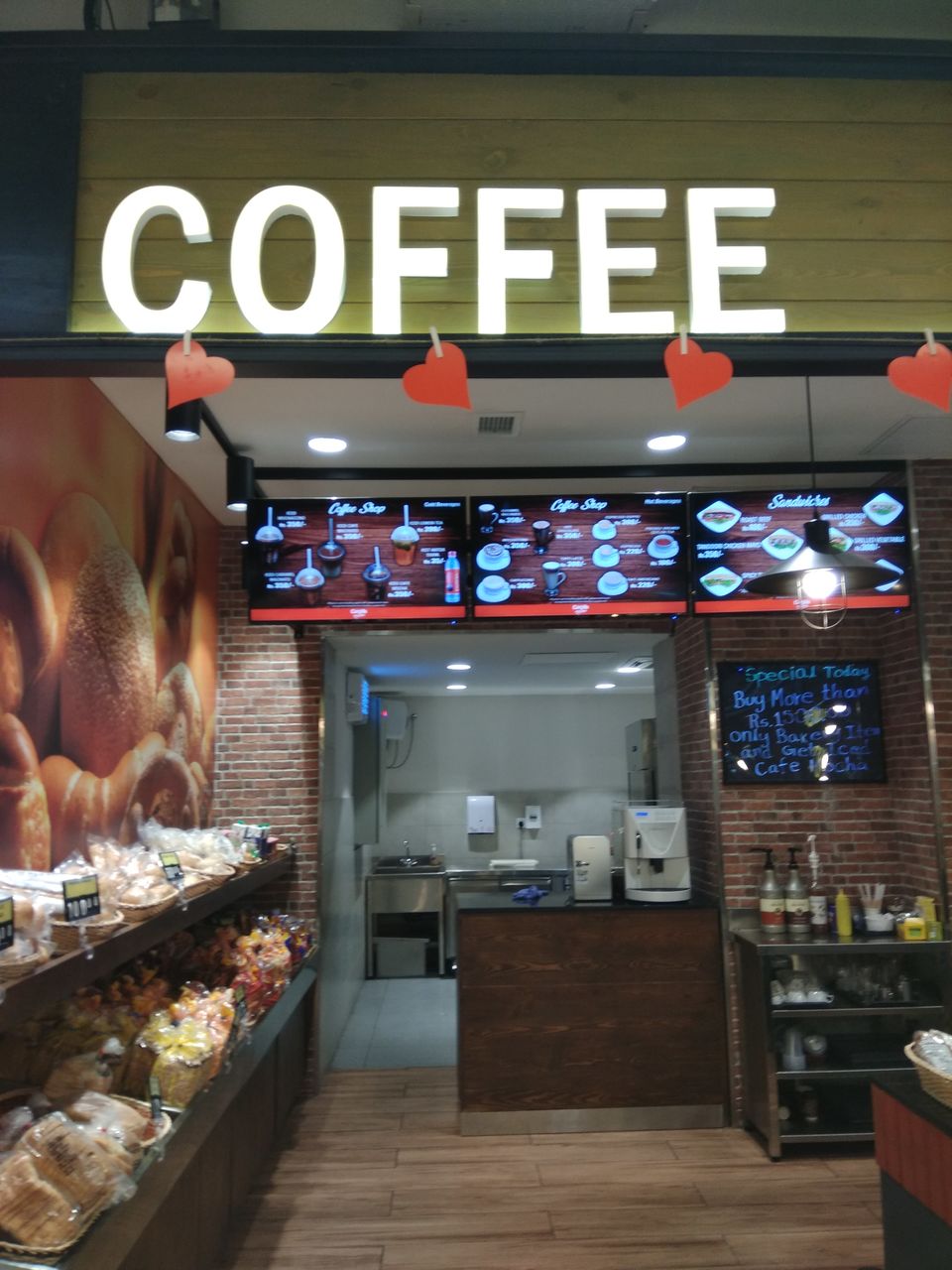 Usually people, who visit Sri Lanka, skip Colombo to visit beaches and different attractions across the country! But strolling through Colombo for a day or two is worth the effort.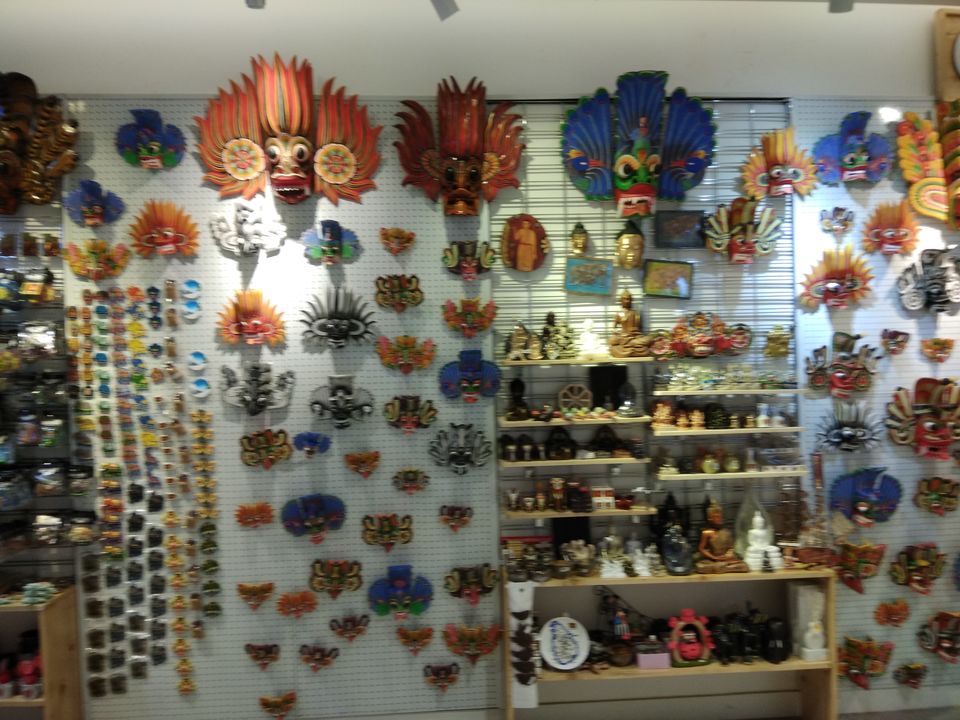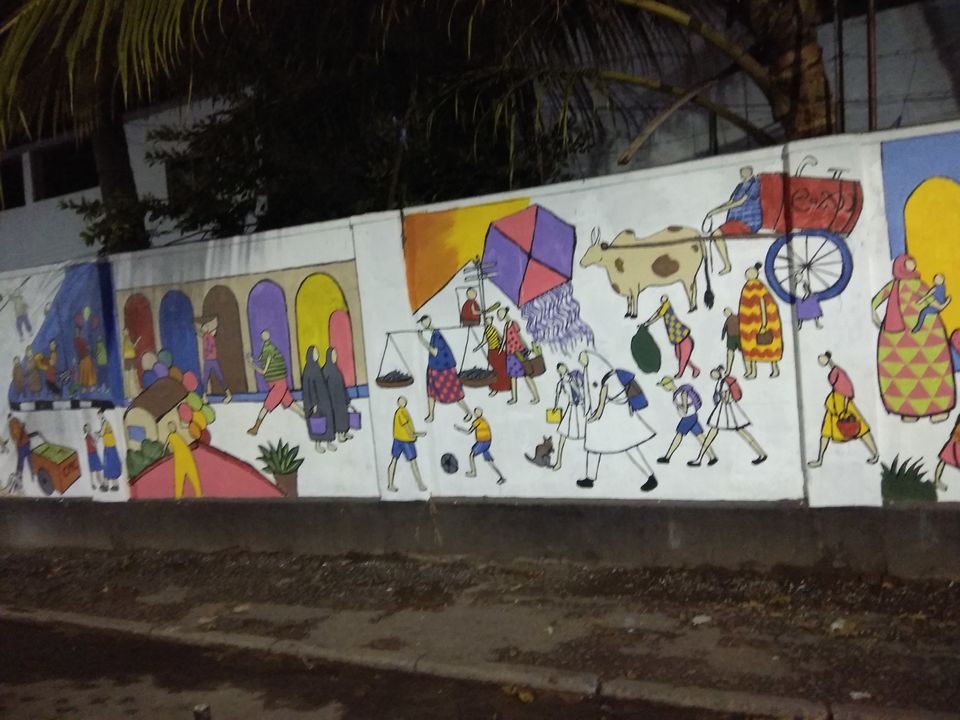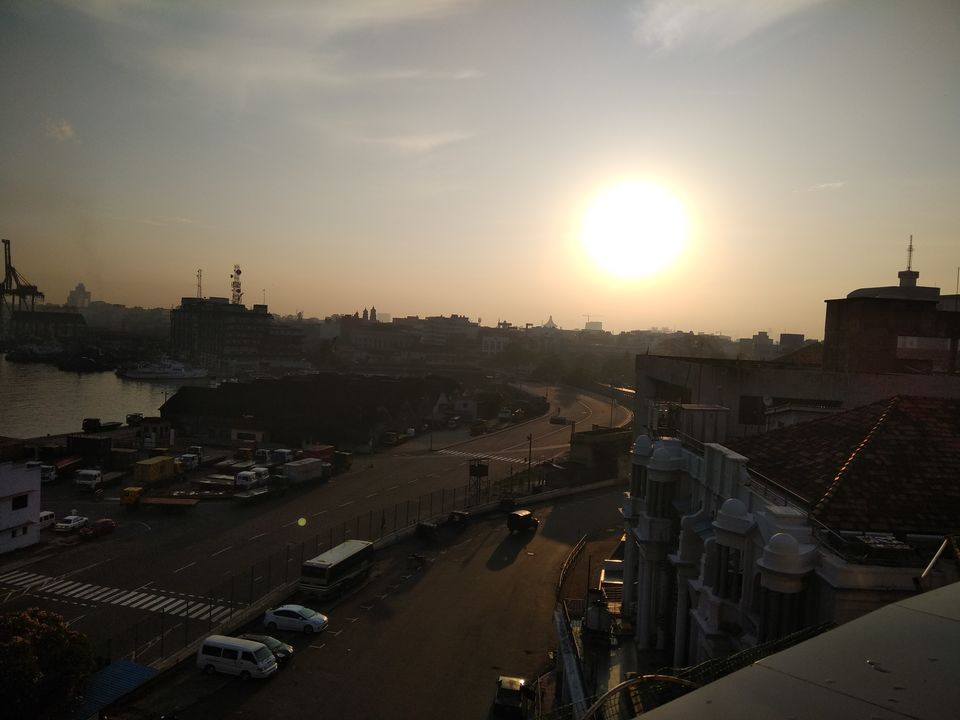 Piece of advice: Tuk-tuk ride could be fun, but navigation to different places with them can be difficult primarily because of language and they overcharge because of the city being touristic. They are pretty judgmental about Indians and gets edgy while negotiating over charges, so do carry your Google maps and always negotiate on the cost charged!