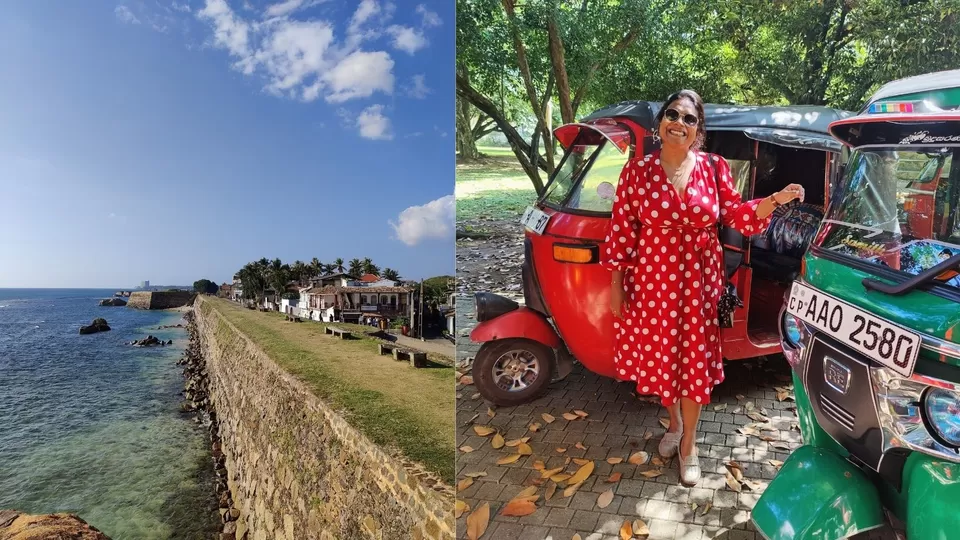 With beaches where you can swim and surf, and spiritual places where you can meditate for hours, Sri Lanka is more than just an island country!
Well, this neighbor of ours is too good to be skipped - and if you're wondering where to travel next - then you should definitely consider exploring this gorgeous country! There are many reasons to visit Sri Lanka: covering an area of just 65,000 square kilometers, it offers an exciting mix of cultural sights, wildlife, and sweeping beaches washed by warm waters of the Indian Ocean.
If you're planning for a week's trip to Sri Lanka, then you should definitely hop around the pristine beach towns in the South & the West, walk down the go for a hike in the Central Highlands, enjoy a scenic train ride from Nuwara Eliya to Ella, visit a turtle hatchery, spend a day amidst the wilderness and lot more!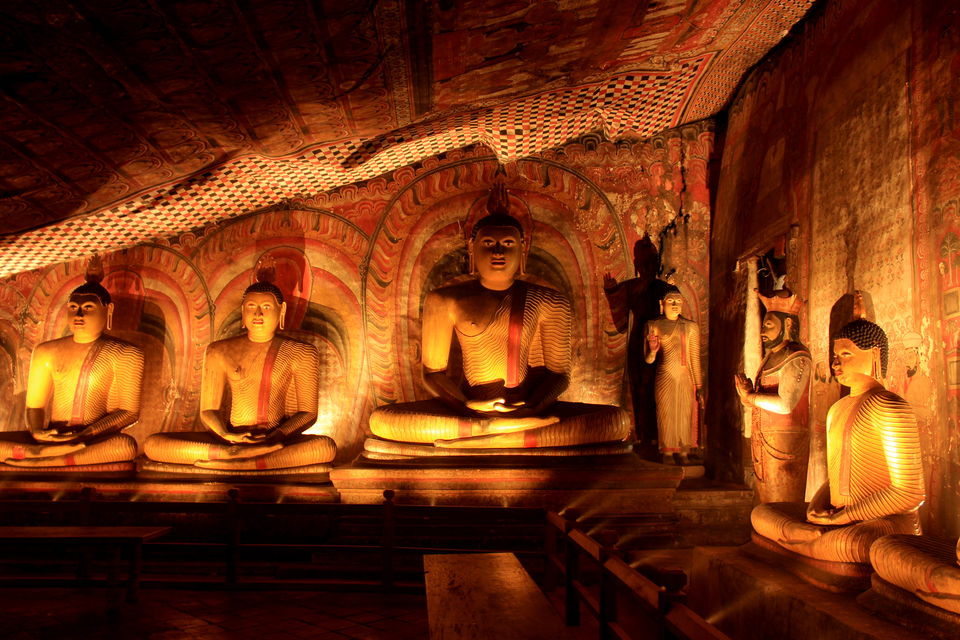 7 Days Itinerary Covering The Best Of Sri Lanka:
While you can choose to spend more days, traveling slowly and soaking in the Sinhalese vibes, a week in Sri Lanka will be a good enough time to see some of the best places. Here's what I covered in 7 days:
Day 1: Arrival in Colombo & exploring the capital city
I landed at the Bandaranaike International Airport and took a shared cab from there to Colombo - the largest, busy, and vibrant city with a combination of modern life and colonial buildings. Checking into the hotel, I dropped my luggage and stepped out to explore the capital city. My first stop was the Dutch Hospital (a colonial center that has now turned into a paradise for travelers with boutique stores and restaurants) and I walked straight to Ministry of Crab for lunch.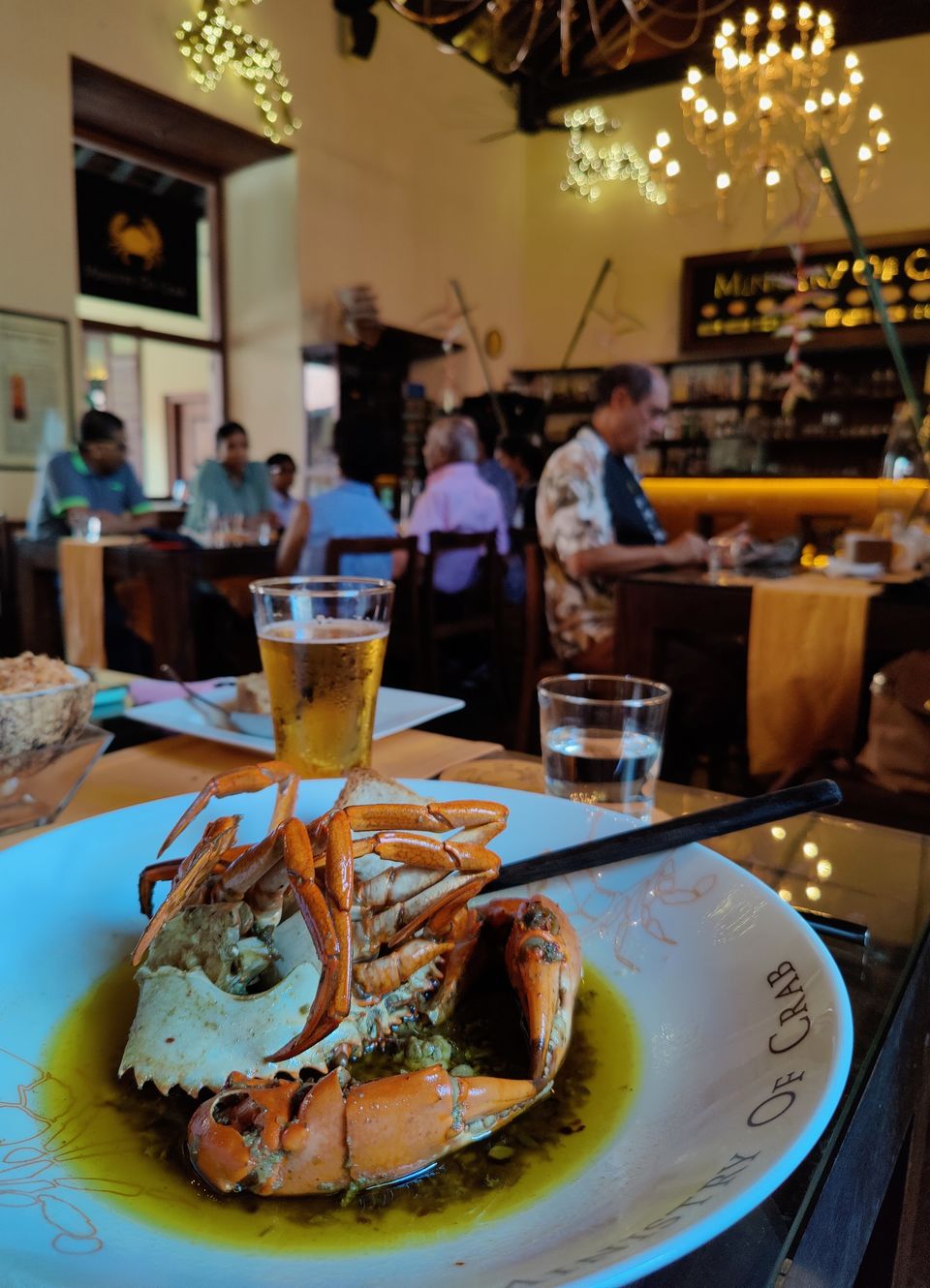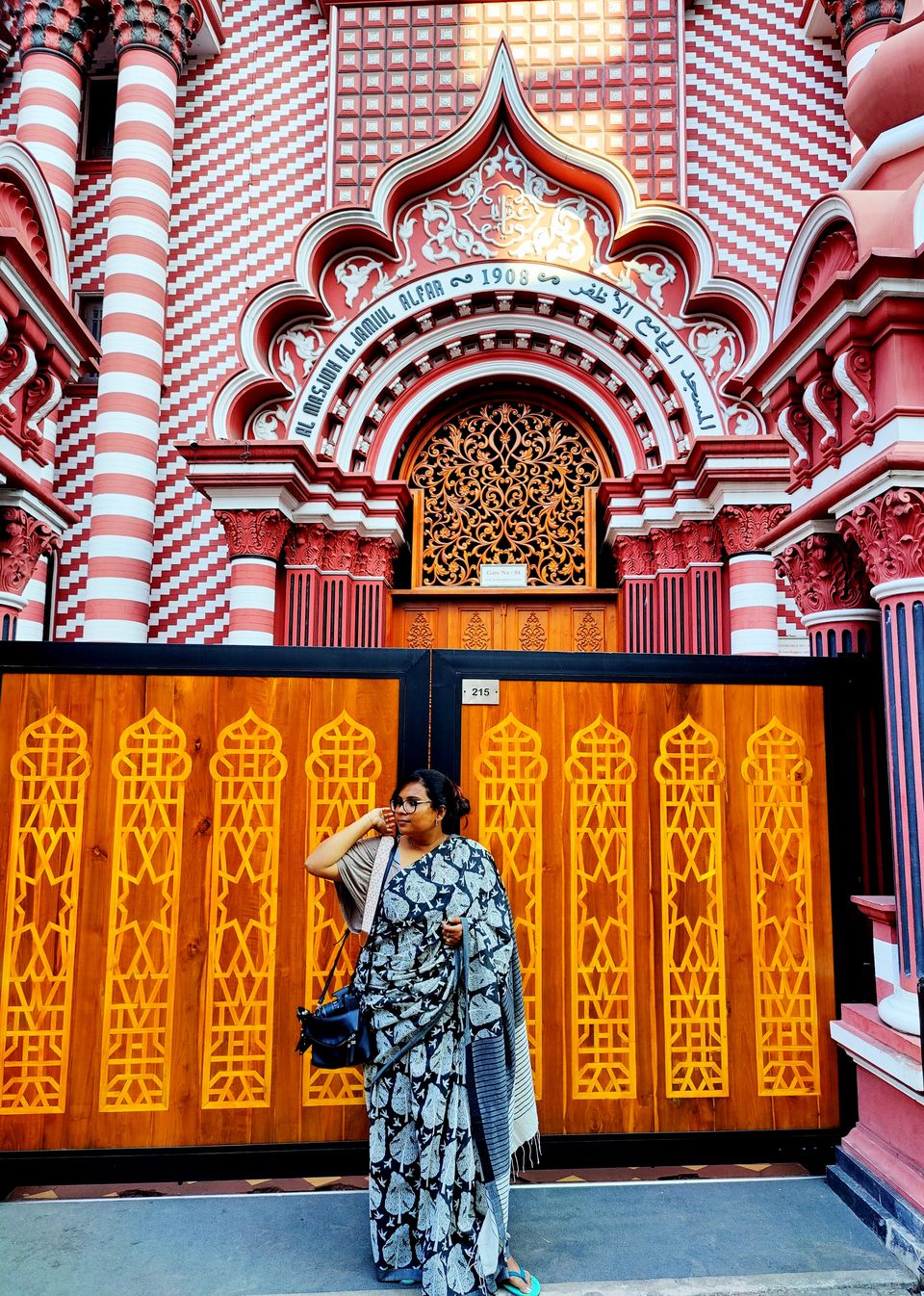 Later, I hired a tuk-tuk for a half-day trip (2000 LKR for 5 hours) and he took me to the Red Mosque, Gangaramaiya Temple & Beira Lake, Old Parliament House, National Museum, Colombo Lotus Tower. Finally, he dropped me at Galle Face Green - one of the biggest malls in the city, overlooking the ocean. Having a sumptuous Sinhalese meal at this restaurant called Curry Club, I walked back to the hotel, calling it a day!
Day 2: Traveling to Sigiriya via Dambulla Caves
The next morning, after having breakfast, I checked out and booked a tuk-tuk from Pick Me (an app that's widely popular in Sri Lanka, and it's cheaper than Uber). The journey from Colombo to Sigiriya usually takes about 3 to 4 hours, but I decided to stop in the middle - at Dambulla, to explore the ancient caves.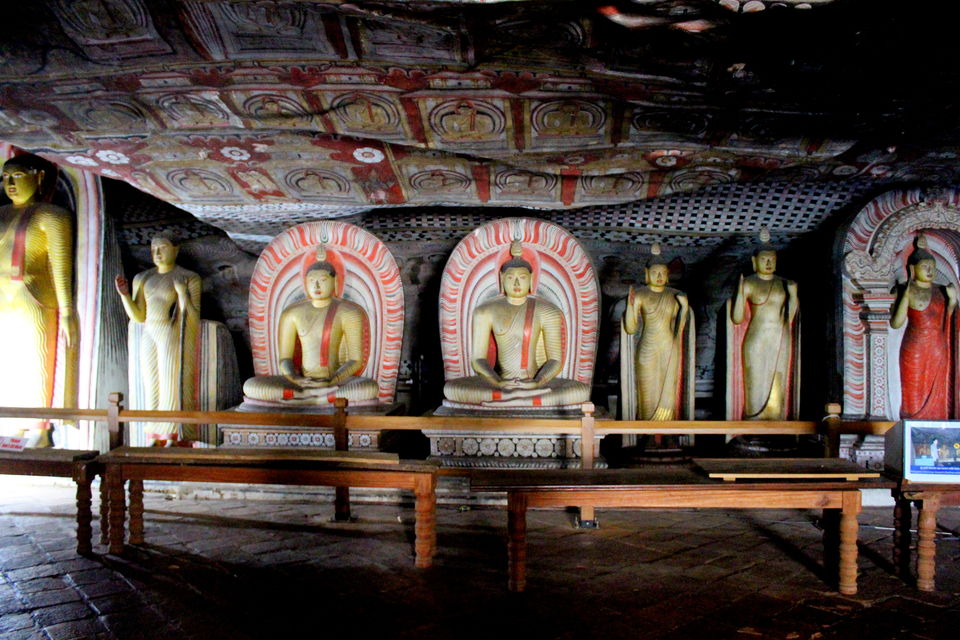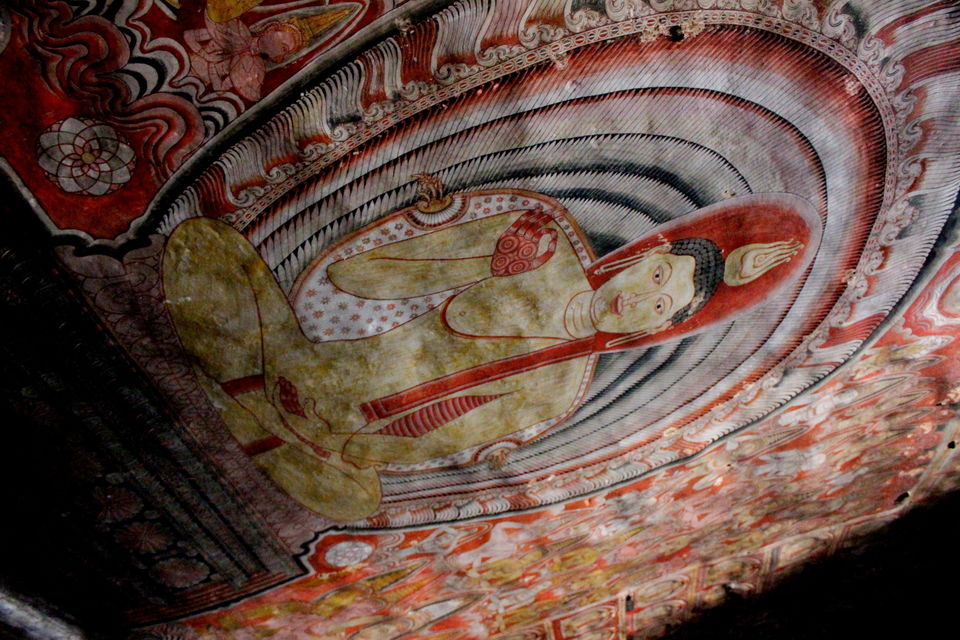 Elevated above the countryside, the Cave Temples at Dambulla are a series of caves dating back to the 2nd century BC. Once a refuge for Buddhist monks, over time the caves were inhabited and deserted with kings from both Anuradhapura and Polonnaruwa who paid for renovations and added to the collection of artworks at various periods. There is some evidence that the caves were used as shelters in prehistoric times. The last repainting is in the Kandyan style dating back to the 17th century.
I reached Sigiriya by evening and checked into my stay which was right in the middle of the jungles - well, it justified its name, The Thick Forest.
Day 3: Sunrise hike to Pidurangala, climbing the Lion Rock of Sigiriya, and driving down to Kandy
My day started at 4'O clock in the morning, since I had decided to climb the Pidurangala Rock. Not many people know of this - thanks to a few travelers I met in Colombo, who told me about this. It isn't just to catch the great views of Sigiriya, but climbing the Pidurangala Rock completes the history of King Kasyapas' reign, offers a chance to explore a more natural setting, visit cave temples, see what was once the largest brick reclining Buddha in the world, and experience history without the crowds.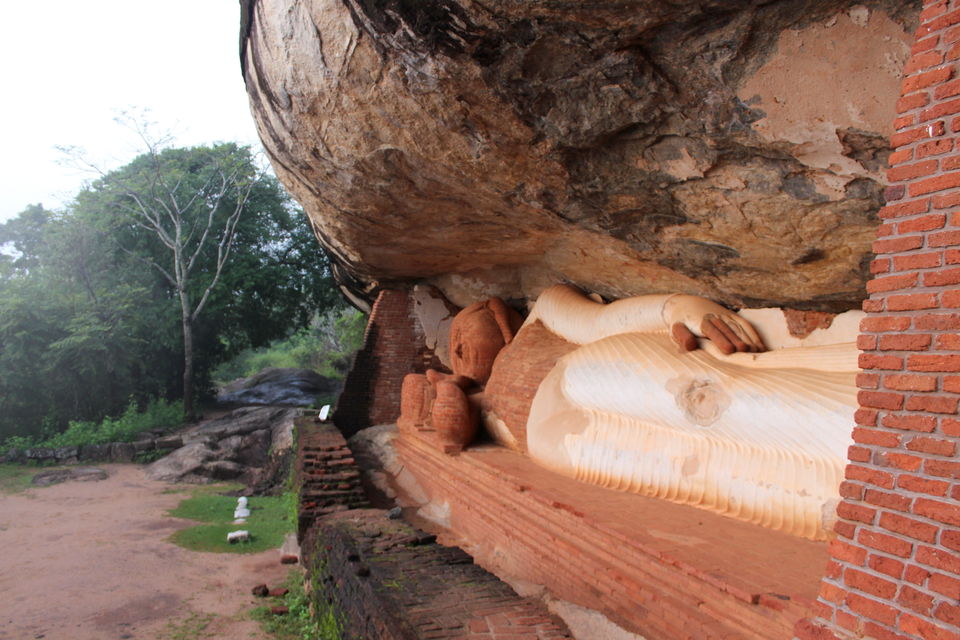 Post-breakfast, I headed off to the Lion Rock - which is also a UNESCO World Heritage Site. The 400 meters high rock looks pretty scenic from far away already, but you should find your way up as well: and with 1000 stairs to climb, it certainly means an effective workout. But the fort on top which has been abandoned since the 14th Century is surely worth witnessing.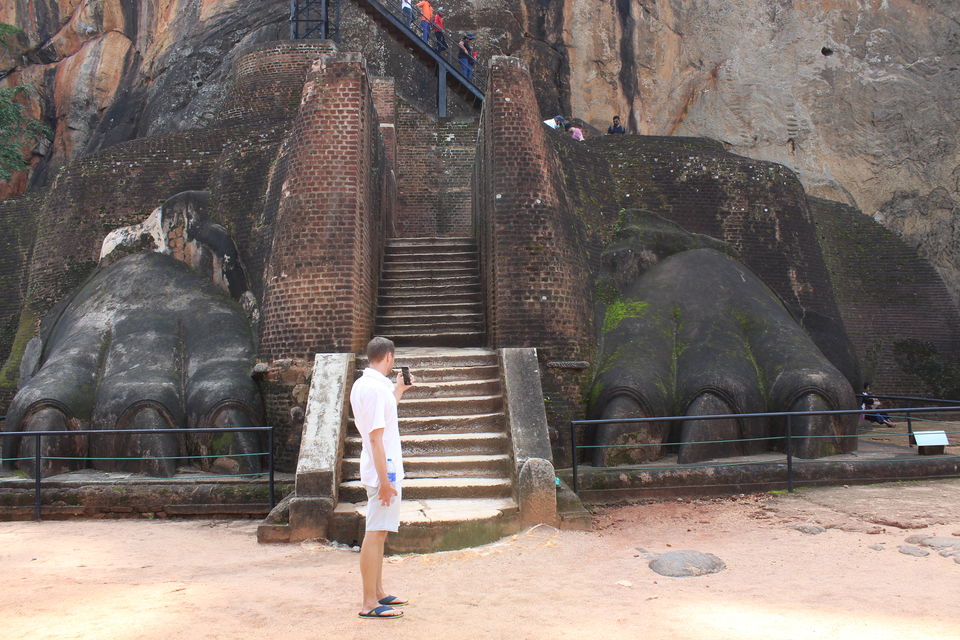 It was late afternoon, when I hopped on my tuk-tuk and left Sigiriya for my next destination - Kandy!
Day 4: Exploring Kandy
I stayed at this amazing hostel - Clock Inn Kandy, which was right in the center of the city, and just about 5 minute walk from the Kandy lake, where I went for a walk in the morning. After breakfast, I took a tuk-tuk to explore the city. My first stop was the Botanical Garden - which has more than 10,000 varieties of trees! And of course, I went to visit the sacred places for the Buddhists all over the world known as the Temple of tooth Relic also called Dalada Maligawa by the Sri Lankans. I also visited the peaceful place Bahirawakanda Vihara Buddha Statue & Rangala House Art Gallery.
In the evening, I went to the Kandy Railway Station to book the train ticket for the next day - and I was super excited to experience this scenic journey.
Day 5: Train journey to Ella
Traveling by train is one of the most enjoyable ways to move around Sri Lanka, and the picturesque route from Kandy to Ella is known as one of the most scenic train routes in South East Asia. As I looked out of the window, enjoying the scenery, it slowly changed from the subtropical spice and banana trees to pine and eucalyptus forest. You will see lots of tea plantations and if you watch carefully, you might be able to see waterfalls as well.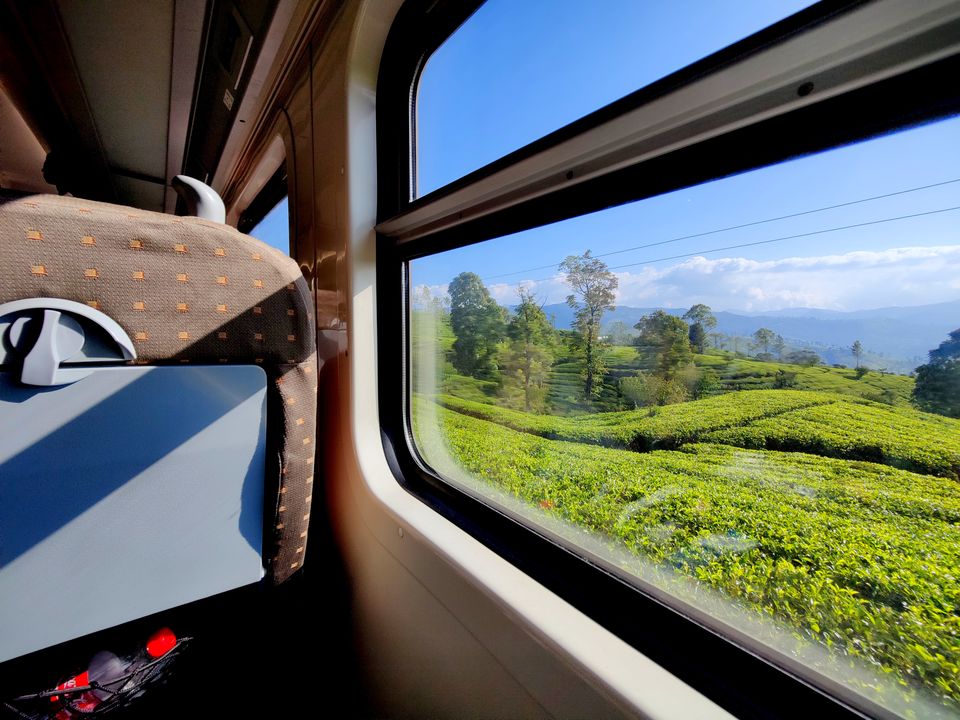 Day 6: Morning safari at Yala National Park & drive to Mirissa
It was yet another early morning! I left Ella at around 4 AM and reached Yala National Park at 6:30 AM - looking forward to the safari. Yala is known to have the largest leopard density in the world - but I wasn't much hopeful, 'coz spotting the wildlife entirely depends on the luck! But it was within 15 minutes that we were inside the park, and we spotted two leopards, chilling on the tracks! We also spotted numerous elephants, deer, and varieties of birds.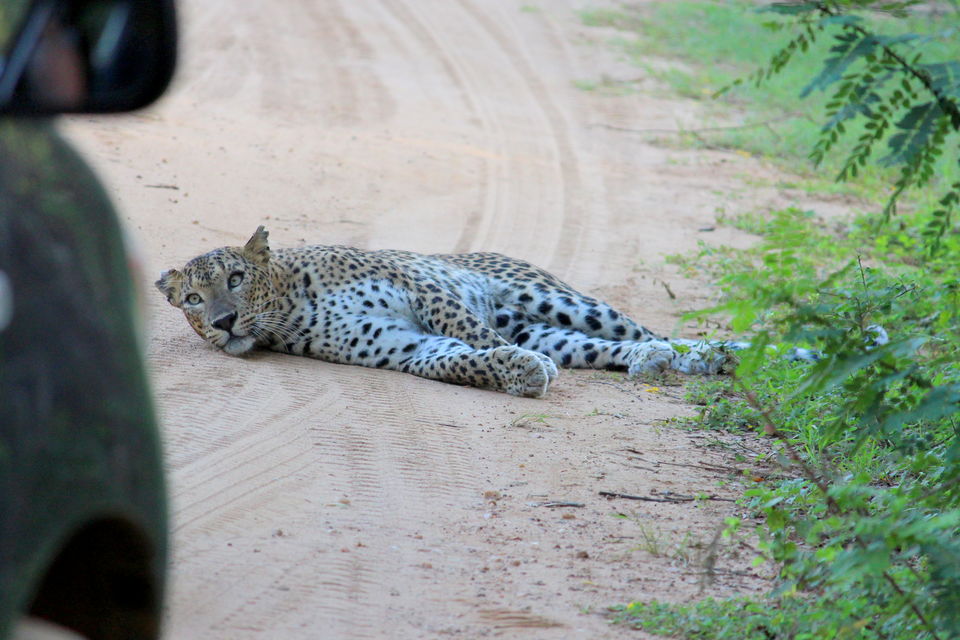 After the safari, we headed out for Mirissa - the gorgeous beach town in the South. Checking into my hotel, I quickly dropped my luggage and walked down to the sand for a swim. There are numerous beach shacks where you can grab a beer and spend hours looking at the ocean - or you can go to Weligama, which is a surfers' paradise.
In the evening, I hiked up the Coconut Tree Hill - one of the most Insta-worthy places in Mirissa - and watching the sky changing colors at dusk!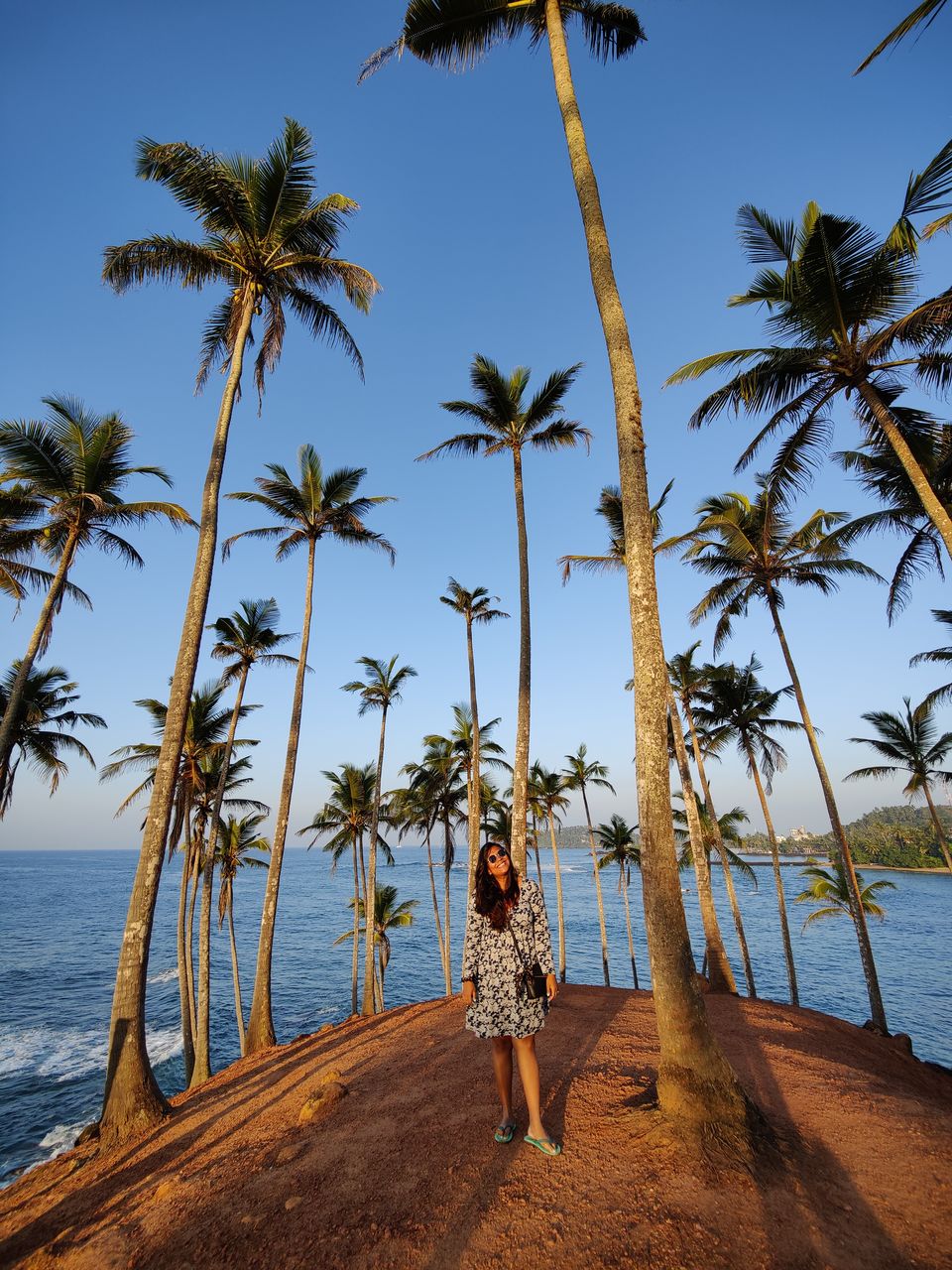 Day 7: Exploring Galle & back to Colombo
It was the last day of my trip - and I planned to explore Galle before I returned back to Colombo. A UNESCO World Heritage Site primarily known for Galle Fort was first built in 1588 by the Portuguese and later fortified by Dutch in 1649.
The colonial vibes still linger inside the Fort Complex - and there are pretty little cafes, shops selling all sorts of souvenirs, and more. If you plan to spend a night in Galle, you should surely stay at one of the boutique hotels within the fort.
The National Maritime Museum, also located at the fort, offers fascinating insights into the country's maritime history; some of the objects on display are believed to be more than 800 years old! Walking around the city and watching the sunset are some of the top things to experience in Galle.
The drive from Galle to Colombo took about 2 hours - and thus, my epic adventures in Sri Lanka came to an end!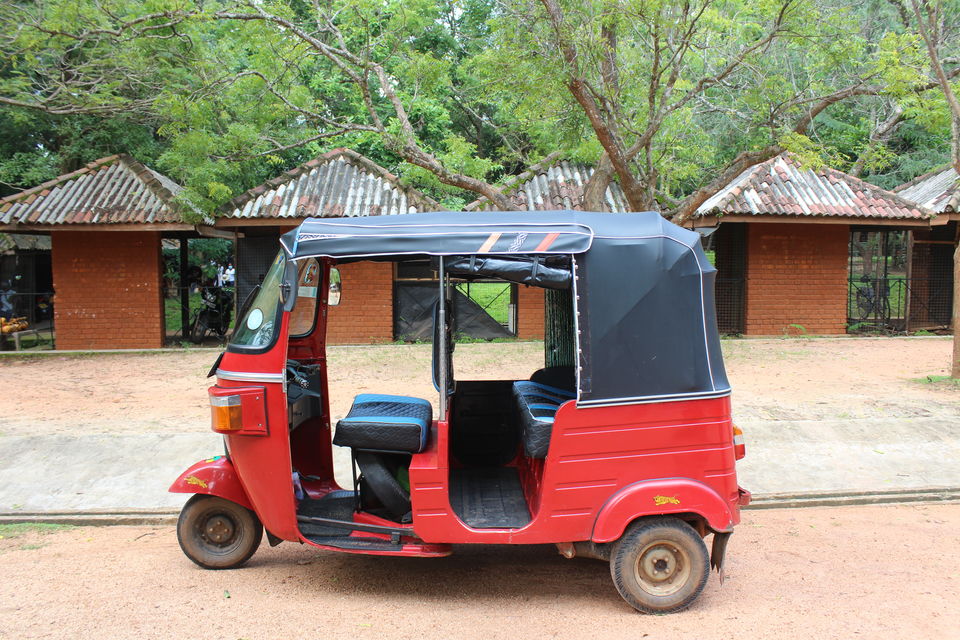 What is the best time to visit Sri Lanka?
Sri Lanka is a tropical country and the weather is hot all year round. However, the climate is influenced by monsoons and varies dramatically across the country. At pretty much any time of the year, there will always be someplace in Sri Lanka where it's currently raining. You have to, therefore, consider where to go and when.
Generally, the best time to visit the west and southwest coasts and hill country is from December to March. And the best time to visit the east coast is from April to September. I did my trip in December when it was usually hot in the day but extremely pleasant by the evenings.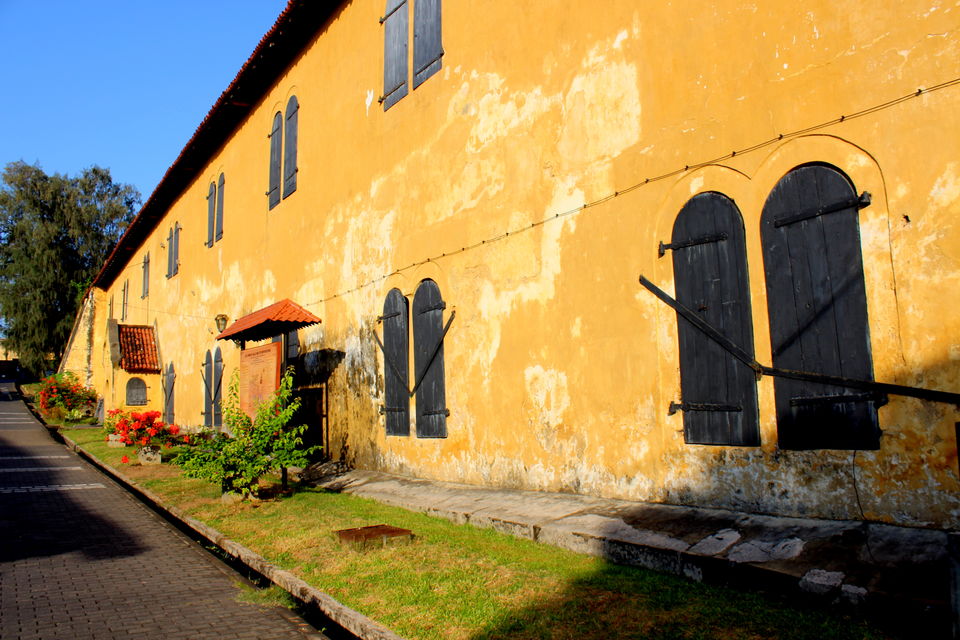 What to pack for 7 days in Sri Lanka?
Given the variety of sights in this itinerary, you need to be ready for both beaches and temples. Speaking from my own experience, Sri Lanka is a little conservative when it comes to dressing code in temples - and you need to cover your arms and legs before you enter a sacred space.
But otherwise, the country is pretty chill - especially alongside the beaches, you can simply wear anything! Make sure to carry slippers, sunglasses, and a hat to protect yourself from the sun. Also, a sunscreen that's SPF 50+ is essential.
Travel requirements to keep in mind:
📍- Sri Lanka is currently open for foreigners (that includes Indians too!)
📍- You need to be fully vaccinated, as well as get an RTPCR done before traveling (done within 72 hours)
📍- You need to have return tickets as well as hotel bookings and get the ETA online (Visa on arrival is currently not been issued)
📍- Fill the Online Health Declaration Form issued by the Ministry of Health - Sri Lanka
You can read more about my adventures in Sri Lanka, here.
Think we missed out on something? Tell us about it in the comments below. Or write about it here on Tripoto.