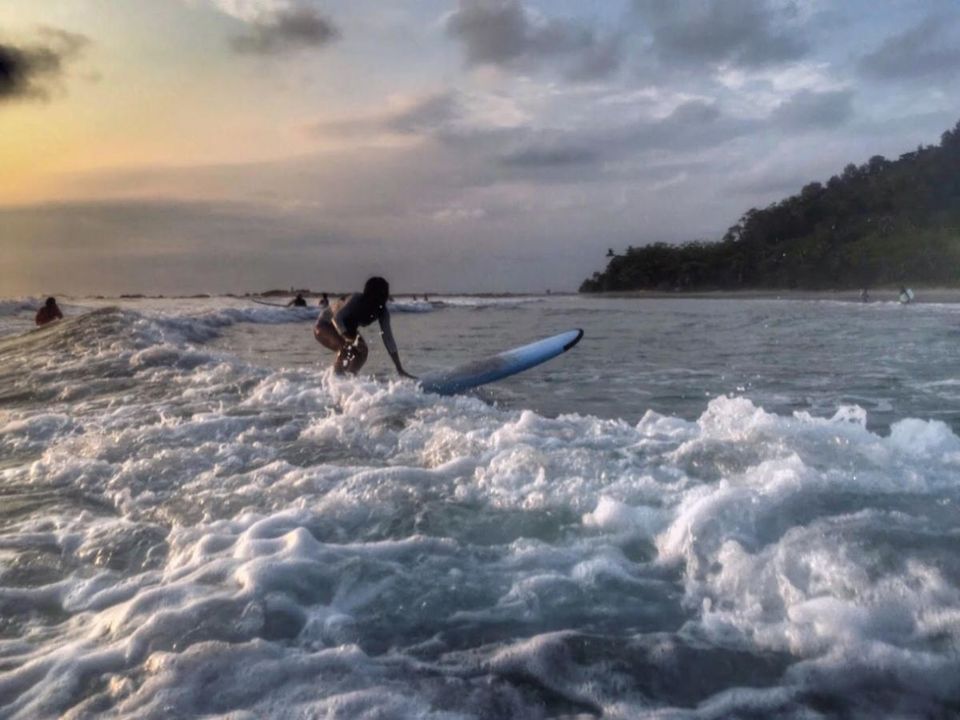 Remember those days when you have a hangover and you get up all groggy. You don't want to deal with the world, the human decibel rate increases three-fold and food tastes nothing but lousy. Winter can do that to me. And then, all I want to do is dial back to those tropical, humid, warm afternoons of Costa Rica.
When my friend asked me to join her for a Yoga Retreat in Costa Rica I wasn't exactly sure what that meant but the idea of traveling to Central America is not exactly an offer you want to let go.
Our Stay
We stayed at Anamaya resorts in Montezuma. We took a package that included Yoga, Zip-Lining and Surfing along with other classes they offered like Spanish classes, Bead-Making, Salsa etc. It was the best decision ever!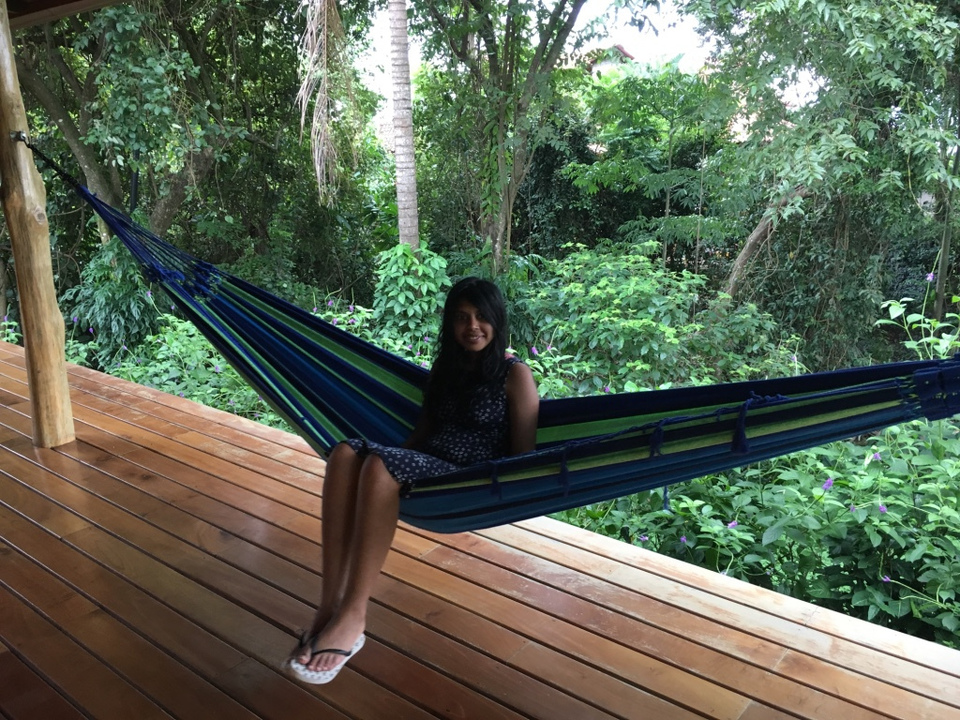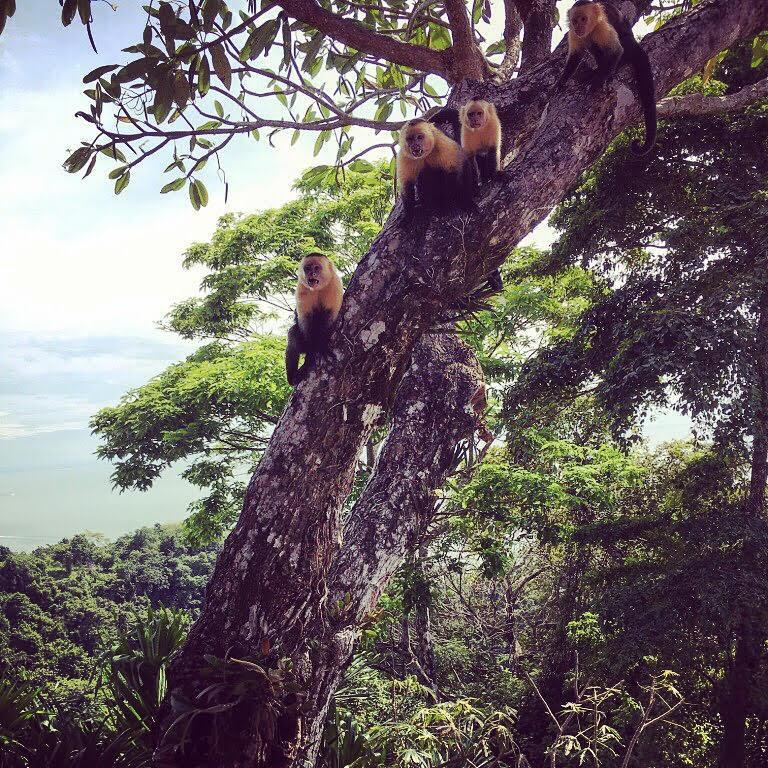 Tucked into nature, my days were busy gazing at colorful hummingbirds as I lay in ultra-comfortable hammocks, while the tropical birds noisily shuffled as I sipped my morning coffee. At times it almost felt like we switched places in a way that the birds, monkeys and iguanas paid to come see us. (Ooh.. look at the brown skinned, short species there - I think they call them Indian!)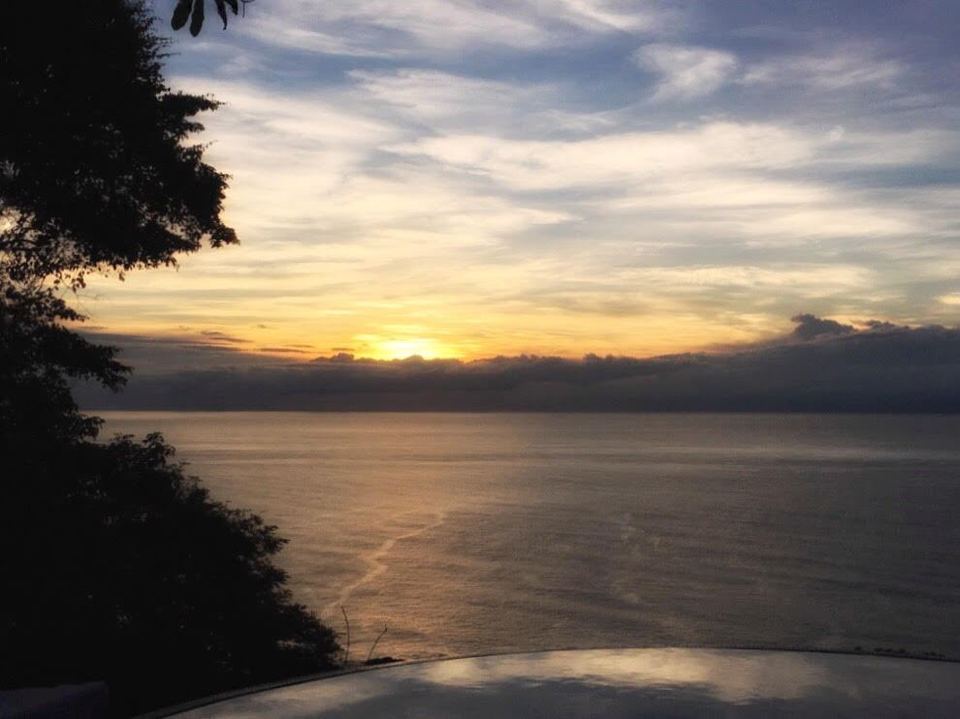 My favorite areas in the resort was the Infinity Pool overlooking the Pacific ocean, tropical trees and the infinite sky; our outdoor shower moonlit in the evenings; and the Yoga deck encouraging you to take a deep breath and tuck it somewhere as a priceless memory.
A shout out to the friendly, smiling and kind staff whose only goal was to make our holiday feel like one!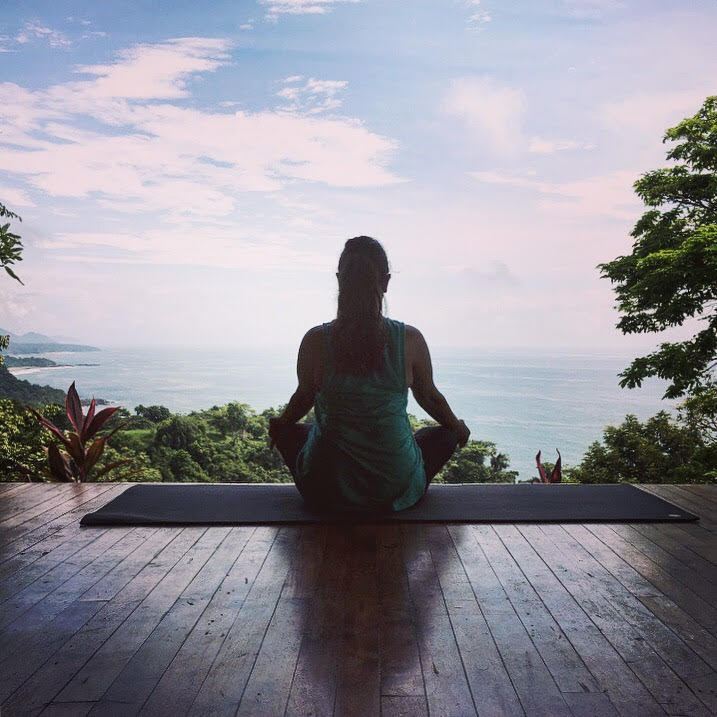 Yoga Retreat
Not a regular Yogi but with this Yoga teacher, Angela Plaquin, I would totally get off my ass to spend my mornings and evenings to actually Stretch. My body cried, complained but was overjoyed with the pain it left me with, as Angela challenged all parts of our body to get into action. Patient, persuasive and strong were the words I was left with during and after her classes. And, it also helped me answer the puzzling question of what a Yoga Retreat was.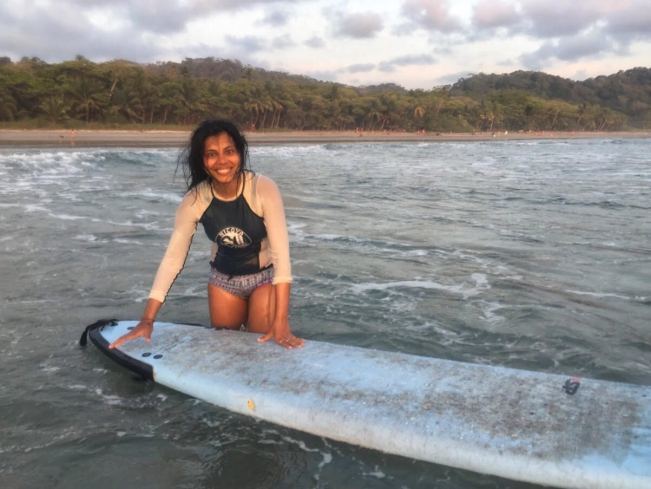 Surfing
Four days of daily surfing classes with the Nicoya Surfing School was surely a mean feat, especially after your sore Yoga body protested each time you were tossed around and belittled by the ocean, however, standing up and catching those waves for tiny seconds made it worthwhile.
I enjoyed that we weren't delivered to the ocean in a platter, but each day had a 30-minute trek to the beach where we were soaking the environment, breathing the moisture and in a small way earning our journey that led us to carrying those surf boards and encountering the Pacific.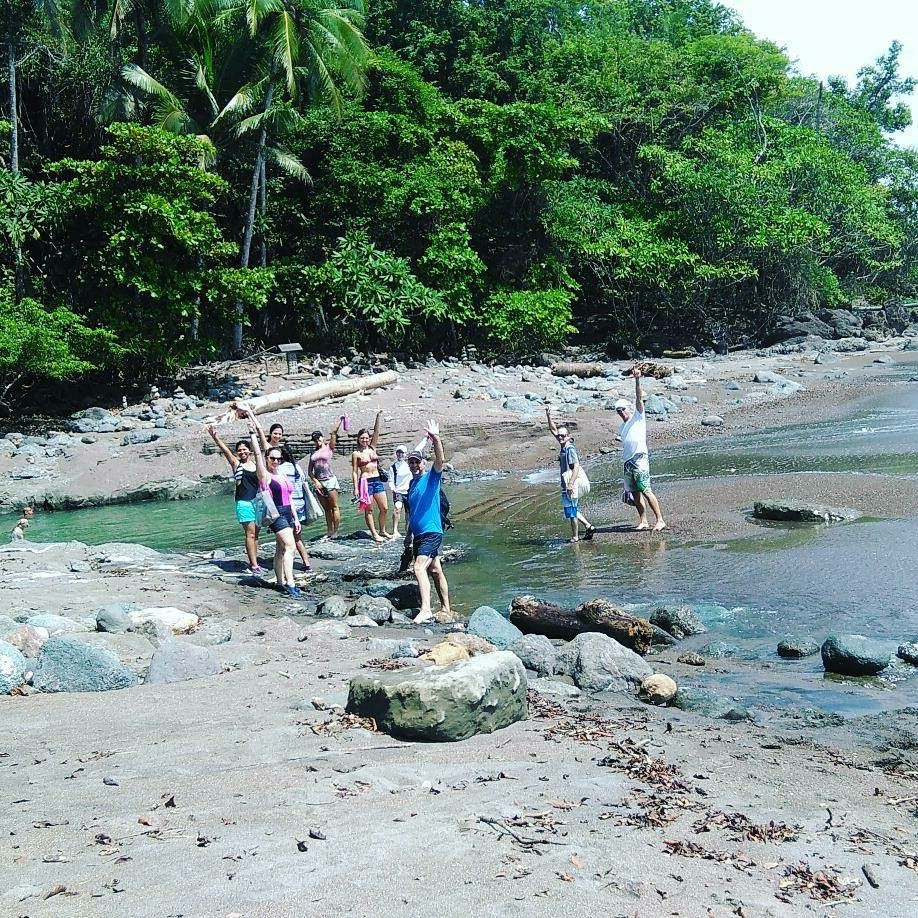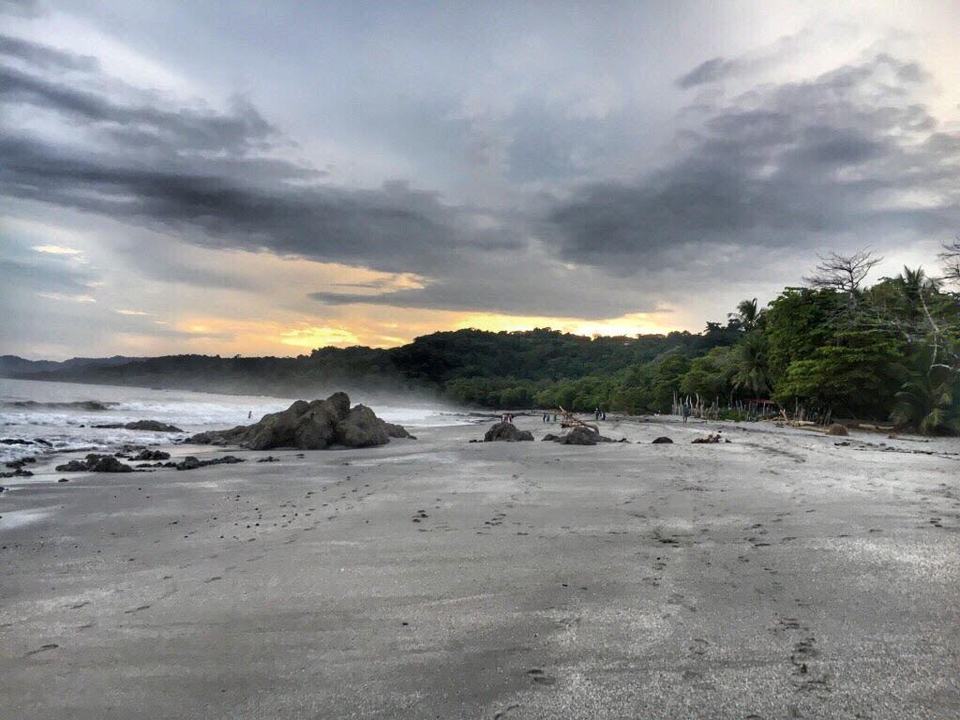 Nature
35% of Costa Rica is rainforests and when you see yourself surrounded by the natural beauty, it's easy to believe that. The camouflage in this region was beyond incredible: most birds commonly seen had a streak across the eyes perhaps similar to the pattern of leaves, and can you spot the fascinating butterfly camouflaged like a dry leaf above?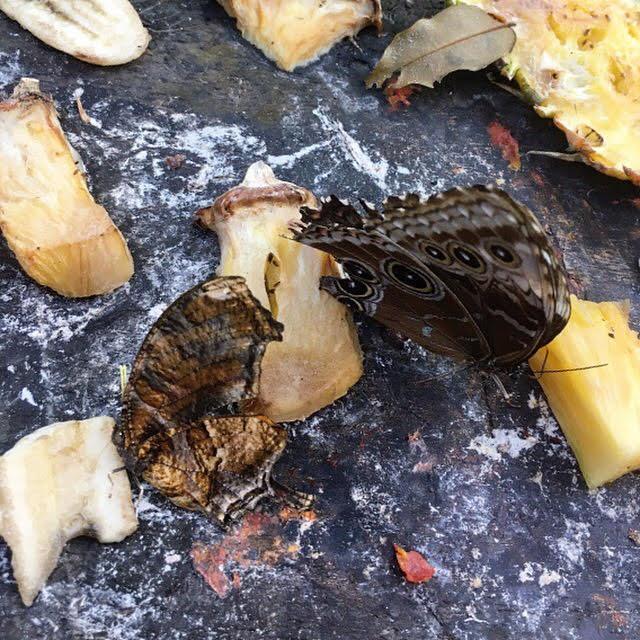 Fun Fact: A whopping 20,000 turtles can waddle to one Costa Rica beach in a single night for nesting but the survival rate of the newly hatched is only 1:100. Numerous rescue farms are setup to release them into the ocean for a better survival rate. It is heart-wrenching to watch these tiny beings struggle towards the wave and be washed back again and again and again by the giant, unforgiving waves. But Nature ensures that you fight for your survival and these Ninja babies do exactly that!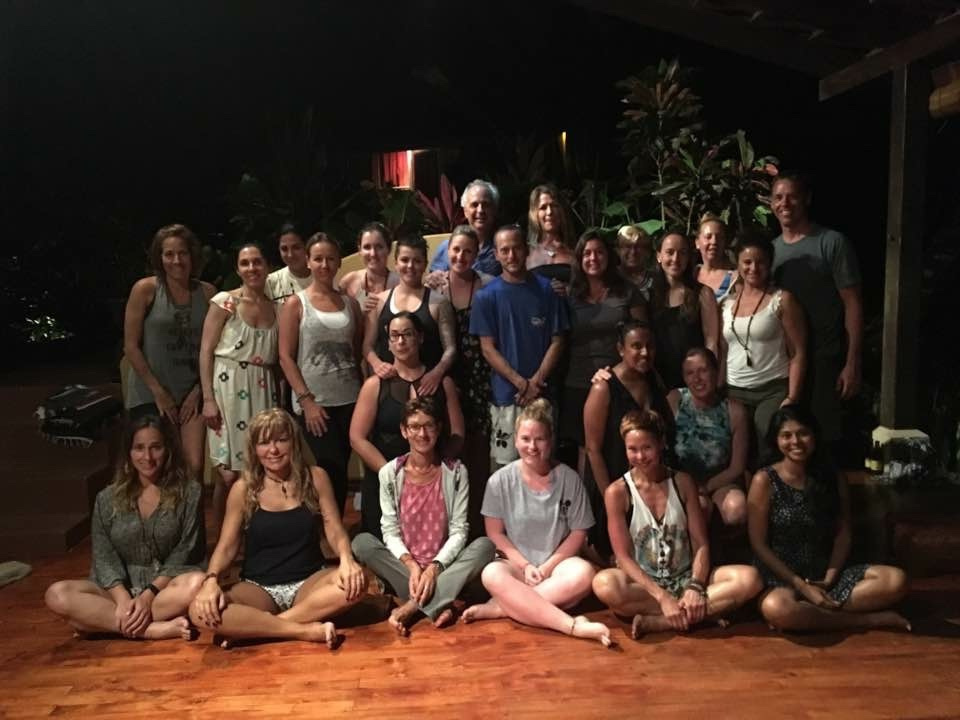 The authenticity of Costa Rica left me wanting more. The conversations, experiences, warmth of the people who shared this journey with us was such a thick layer of frosting and we all left a part of us behind.
When you share dripping sweat filled moments on a gorgeous picture postcard deck and have a pooping iguana join you for your 7 am Yoga class, all you can say is Thank You and Namaste.