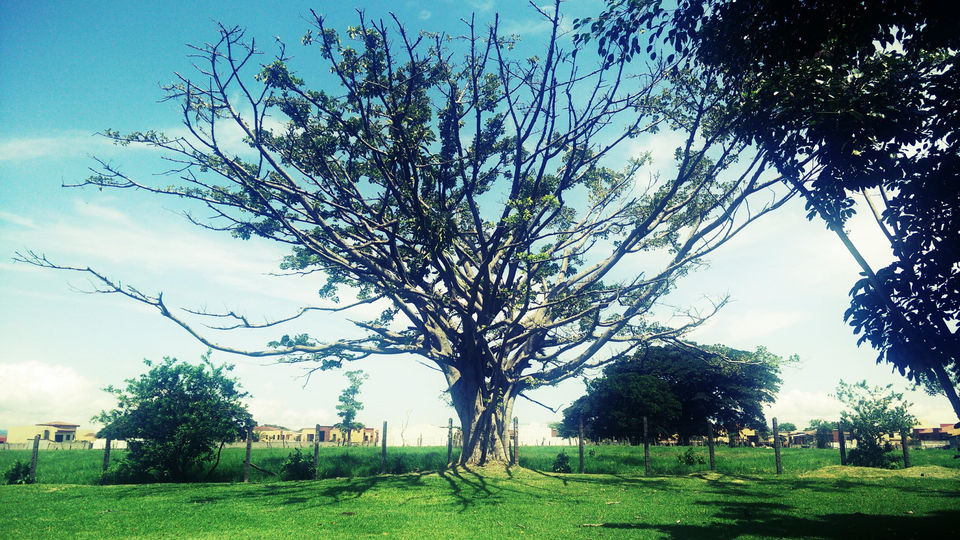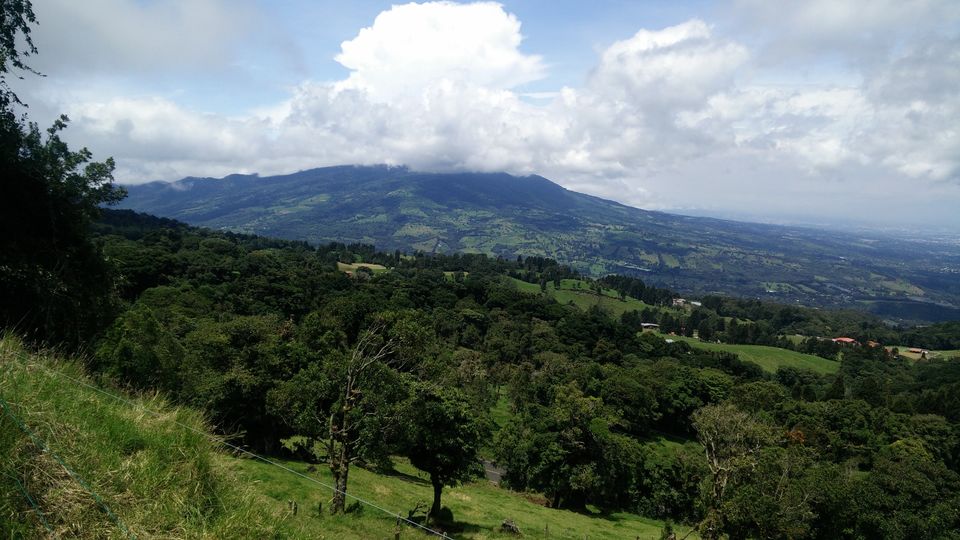 Located in Central America and spreading majestically from the Pacific Ocean to the Caribbean Sea, Costa Rica is a small country that is abundant in natural beauty and biodiversity. As one of the most biodiverse places in the world, this small country leverages tourism to protect its plethora of interesting flora and fauna through the establishment of protected zones, national parks, and conservation programs.
I was in Costa Rica for a few days for work in the month of June. Being an Indian and living in India, Costa Rica is probably not one of the priority destinations for tourism for any of us. So when this opportunity presented itself, I seized a day to explore this beautiful place.
Quick tips before you plan to travel to Costa Rica:
1. Indians with Indian passport, holding valid US, Canada, Japan, South Korea or Schengen visas (stamped) do not need a prior visa specifically for CR.
2. The currency is colon, but USD is widely accepted, provided the bill is not too large
3. It rains year-round in Costa Rica, so bring a light rain jacket
4. There are few regular public bus services around the country, so organized group tours are a better way to cover experiences without having to worry about local logistics
Costa Rica is known for its beaches, volcanoes, river valleys and biodiversity. Since it was not possible to do all of this in just a day, I chose to explore the volcanoes and the rainforests ---- the pictures looked surreal and I decided to give the beaches a skip. I was staying at the Costa Rica Marriott Hotel in San Jose (it's amazing) and booked myself on a group tour with Viator. Since I was traveling alone, I did not want to take chance to exploring the country alone, all by myself. Viator has good tours, operated by locals, at reasonable prices.
Post this interactive tour, we headed to La Paz Waterfall Gardens, a private nature reserve that boasts miles of scenic hiking trails and more than 100 species of native wildlife housed in various habitats. Along the road to the La Paz waterfalls, we stopped at a small store where we tried fresh fruits of the area, local wines, and shopped traditional wood-art. At this reserve park, we too a long hike to meet some of Costa Rica's tiniest winged creatures at the Hummingbird Garden and Butterfly Observatory, and get an up-close encounter with reptilian residents at the frog exhibit and serpentarium. We enjoyed a bufet lunch before we soaked up the lush tropical scenery with a riverside hike, enjoying seven waterfalls along the way. The hike involved going up and down the stairs and getting drenched in more than one of the majestic waterfalls.
We ended the day with a tired bosy but a refreshed mind and a full heart :)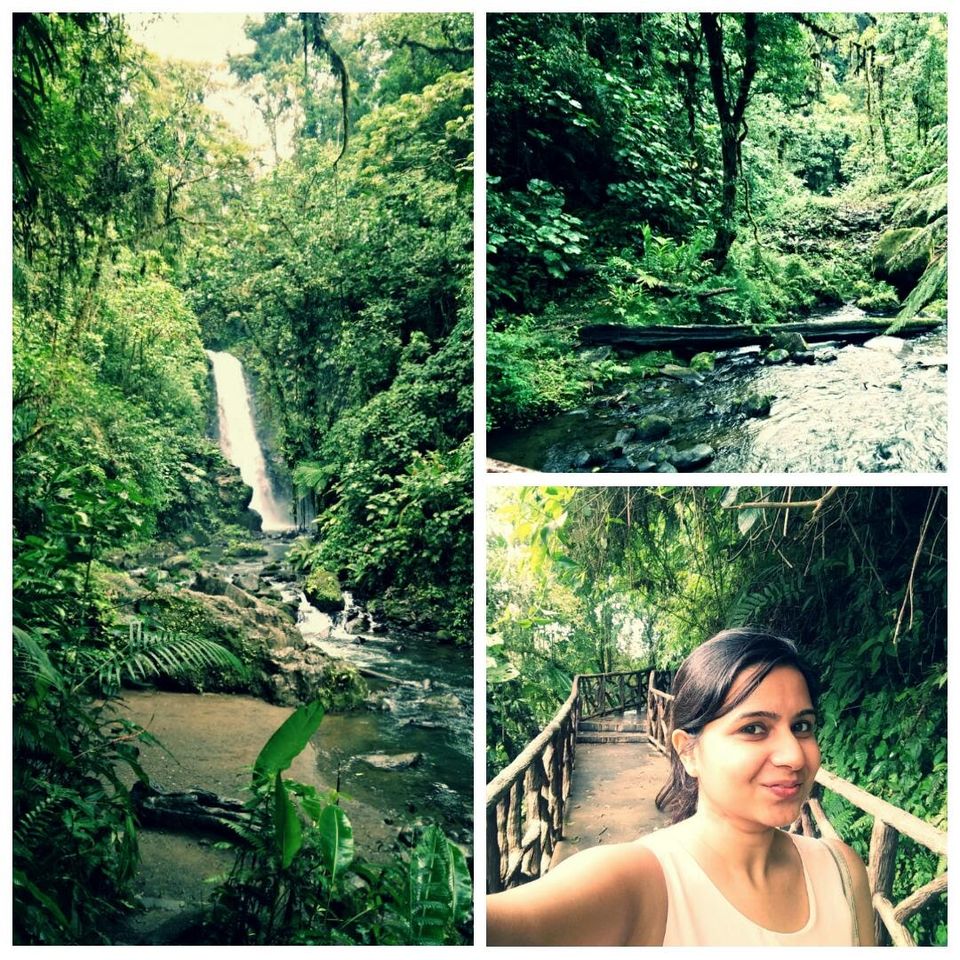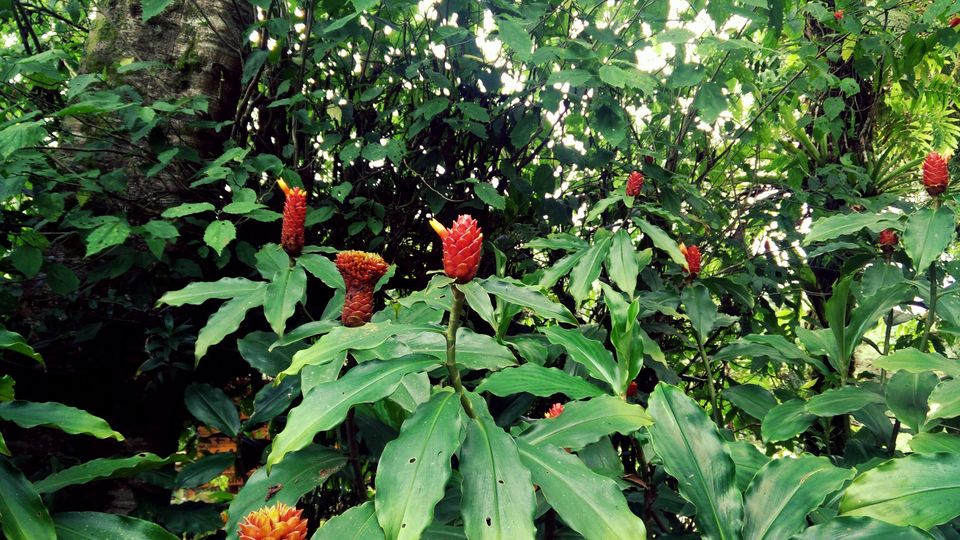 Started the day by getting picked up from the hotel and moving towards the central part of the country, where we went ahead to see the Poas volcano, which is an active volcano, located within Poas Volcano National Park. The crater of the volcano is over a mile across and 1050 feet deep. If you've never seen an active volcano before, it's worth the time to visit this national park. Unfortunately, it has erupted recently (in April 2017, when the visitors had to be evacuated). It is still closed to visitors till date.
Next, we continued on to the Doka Estate coffee plantation, where the same family has been growing and roasting coffee beans for generations. The first thing we did at the Doka Coffee Plantation was a buffet-style traditional Costa Rican breakfast and tried a variety of coffees. Later, we moved on to learn how beans are cultivated, harvested, and roasted, and then sampled an aromatic cup of Doka's signature brew.