From Hanoi Noi Bai International Airport to Old Quarter, Public bus 17 goes from Terminal 1 and International flights usually arrive at Terminal 2 but there is frequent free shuttle bus between. Price is 9000 dong and trip will take about 1h for Long Bien bus station.
I stayed 2 days in central of Old quarter (close to Hoàn Kiếm Lake) at Hanoi Rendezvous Hostel that I recommend for 4$ you get capsule beds with balcony and breakfast for 1$.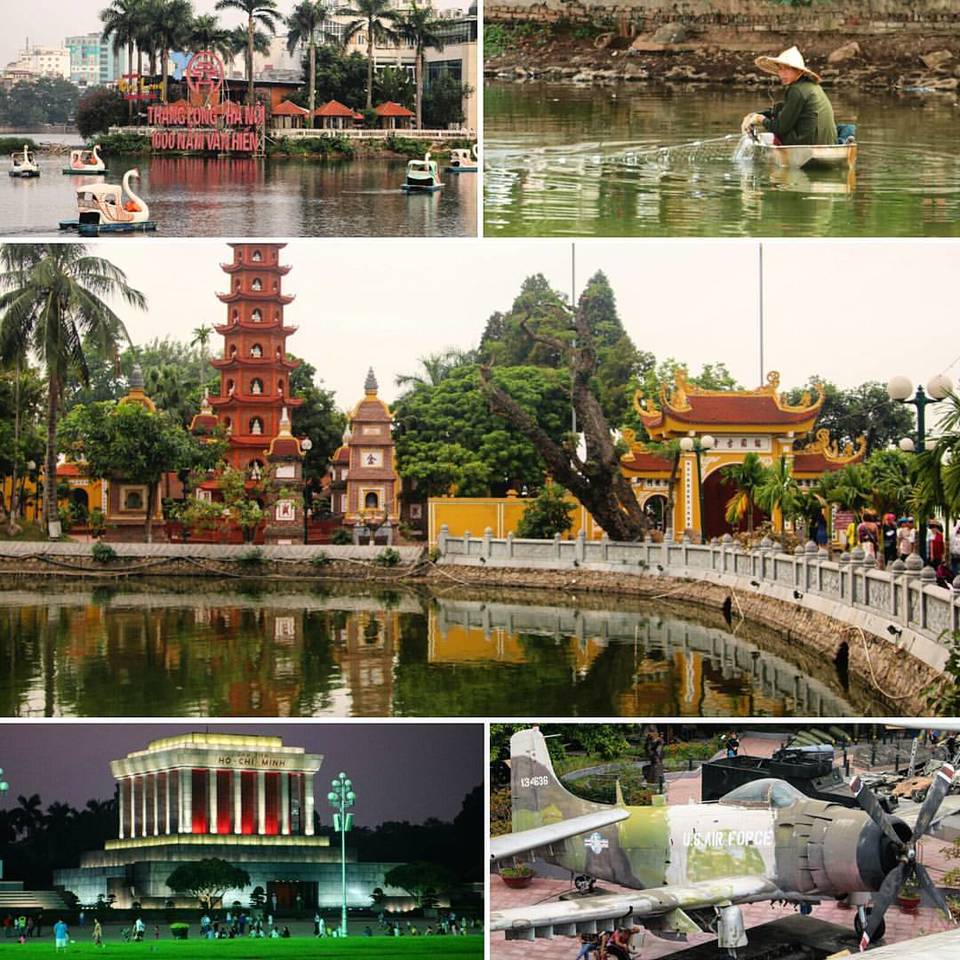 Think it's best to stay Old Quarter as it's within walking distance to most sights. Hoàn Kiếm Lake is beautiful and has nice walking area. Don't miss Chùa Trấn Quốc temple that is after the Ho Chi Minh Mausoleum by the next city lake.
Booked the nightbus from the hostel for 12$ to Sa Pa
Stayed close to Sa Pa Lake as it's the center of the village and close to buses. Then rented motorbikes to visit Ta Van for viewing the rice fields without clouds.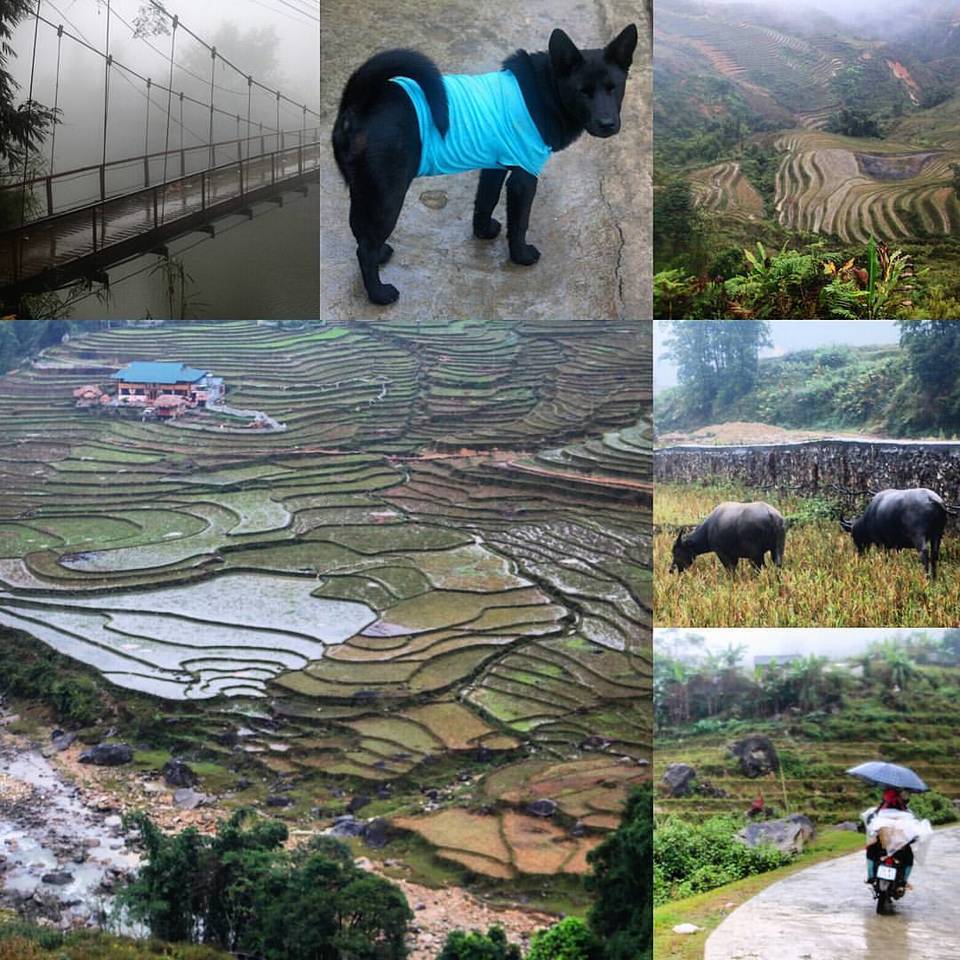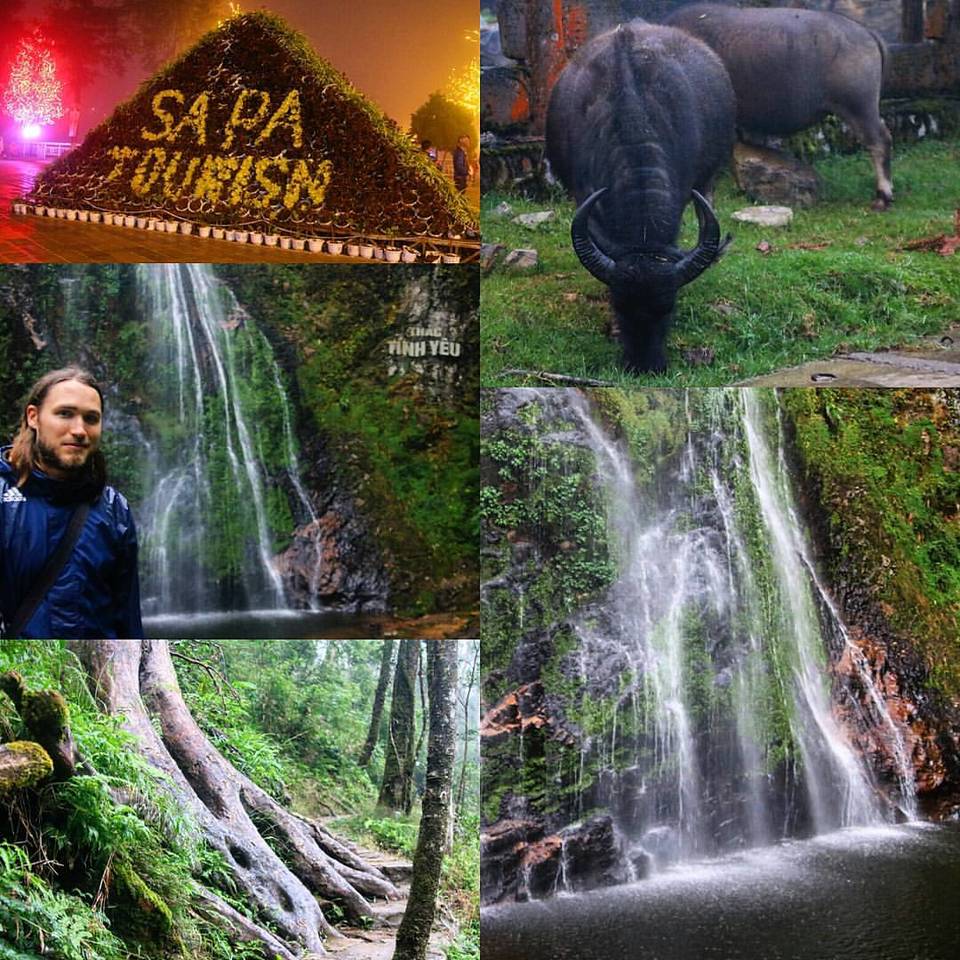 From Hanoi Railway Station we took a taxi (that seemed to have a fake meter as fair was twice the expected 50 000) to Bến xe Nước ngầm bus station (10 km south of the old quarter) where we bought a combined bus and boat ticket from Hoang Long Bus Company for 250 000 dong. Trip takes about 4,5h and you change bus 3 times but arrive in town center.
We stayed at Sunset Hotel a family run budget hotel with rooms that has balcony's facing the ocean. Beds where very hard though :)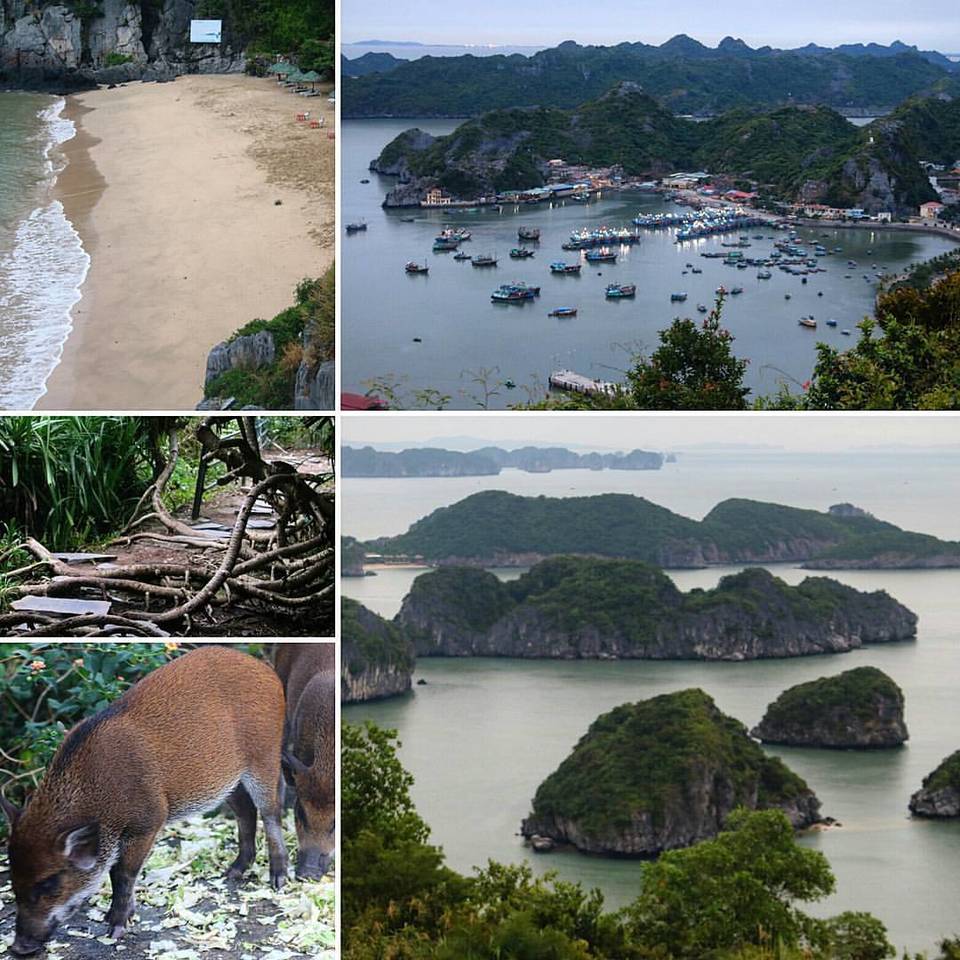 Took the night train from Lào Cai to Hanoi by booking online on Baolau.vn 20$ for sleeper. Public bus from Sa Pa to Lào Cai is leaving next to the Church. This is also the area where we rented motorbikes.
In the morning we took a 45 min speed boat for 180 000 dong to Hai Phong. Hoang Long Bus Company also sells transportation to Hai Phong for 100 000 dong but it takes twice as long as you first have to travel to other port by bus. From port a taxi is 100 000 dong to Cat Bi Airport. Here we took a plane to Da Nang. Both Vietjet and Vietnamairlines was relative cheap for 700 000 even if we booked just night before. On arrival booked a bus to Huế at 15:30 from turist information in the arrival hall by the baggage for 150 000 dong.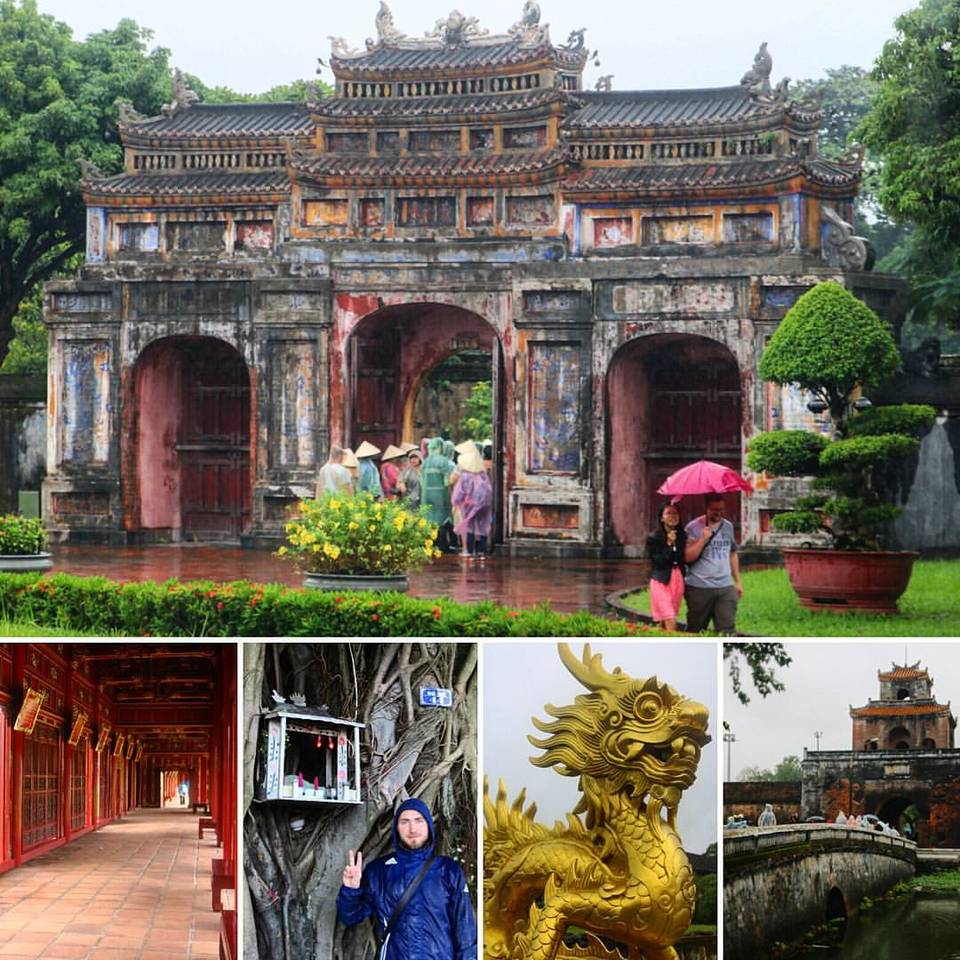 Apart from all the emperor temples I was pleasantly surprised on how nice the city was. It's more modern then citys in the North with some more modern restaurants and bars/clubs. Can recommend Google Hostel that is a budget hotel with super friendly staff that sells trips at good rates.
We then booked a direct night bus from the hostel to Sơn Trạch, the village with Phong Nha caves. When booked at Google Hostel you got a free night accommodation without paying more for the bus ticket. But we actually booked another Hostel when we arrived as the free hostel was not the nicest. They also sell motorbike rental service where you drive the scenic route down to Hoi An and get you baggage sent there to be collected when you return bike in Hoi An.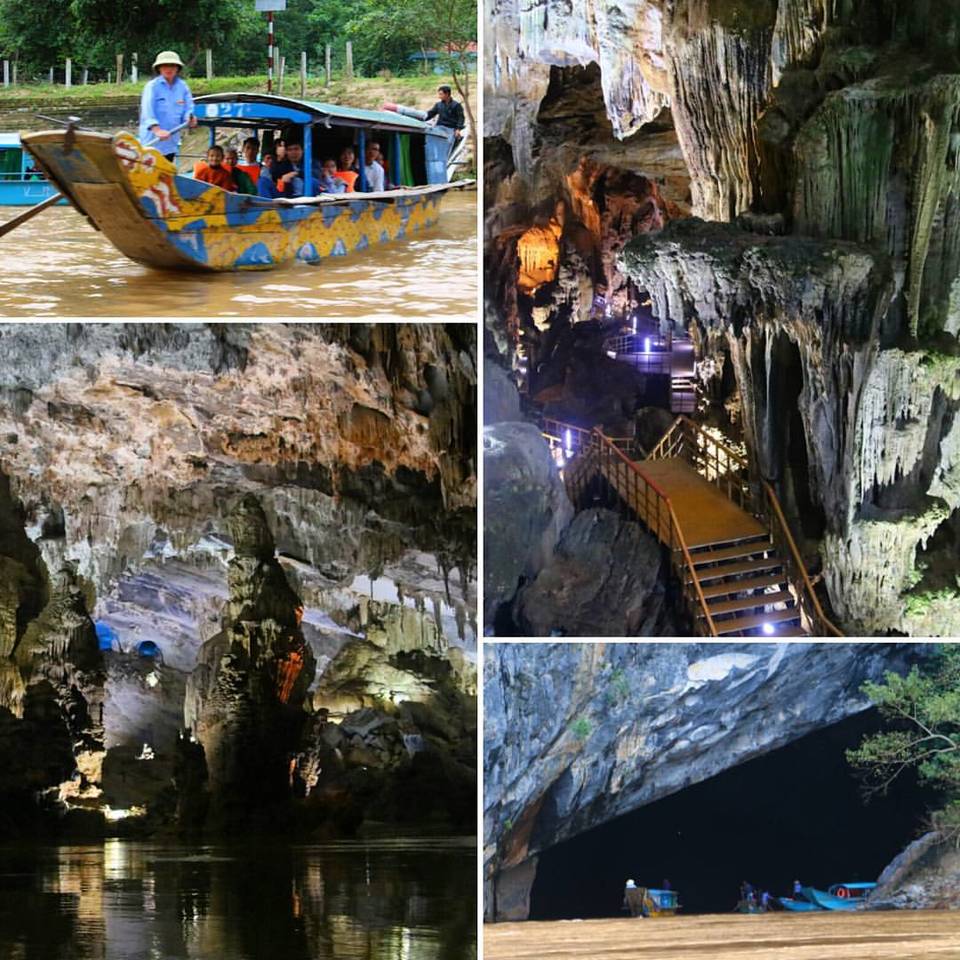 As we only stayed here one day we went to Official Turist office by the boat station and bought tickets for boat and the two closes caves Phong Nha Cave and Tien Son Cave. You have to rent the full boat but we met 4 other people to share with so recommend that as the boat was about 400 000 dong. The visit is well worth it though as it's quite an impressive sight (only wish the boat drivers could keep quiet for a bit).
While waiting for the bus the next day we went to Easy Tiger for food and bought pool access. There is a hourly local bus to Dong Hoi where you can take the train for on wards travel. There is also a direct bus to Hoi An but it only leaves at 4 in the morning. We did however do a third option of a direct day bus to Hue with train to Da Nang and then taxi to Hoi An as we arrived to late for public transport.
In Hoi An we stayed in a great place named Long Life Hotel. The place actually had a nice pool and garden and choice of breakfast but with shared rooms. So you only pay a 4rd of the price that you normally would for same Hotel. Even if there are a lot of turists in Hoi An I think this was a favorite spot. The town is really cute and has night club options and cute restaurants with good food. The beach is awesome and I recommend renting bikes to go there as it's a nine bike ride of 30min.
We then booked shared airport transfer bus that made us a bit nervous as it stopped in a lot of Hotels while going to Da Nang Airport. Luckily this airport isn't that big and it doesn't take very long to get to the plane. We then took the plane to Ho Chi Minh City (Saigon).
From the airport we shared a taxi to French Quarter with some people from the plane. Again we stayed at a very good capsule bed place named Eco Backpackers Hostel for 7$ you get 1 beer a day and a cool rooftop terrace. Ho Chi Minh City is quite modern but the traffic is crazy, there is scooters everywhere and except from parks and squares there isn't very nice walking streets so for a trip of only 15 days I recommend not staying more the a day. Except if you take the bus to Ben Tre 1,5h 70 000 dong to take a boat trip on the river.