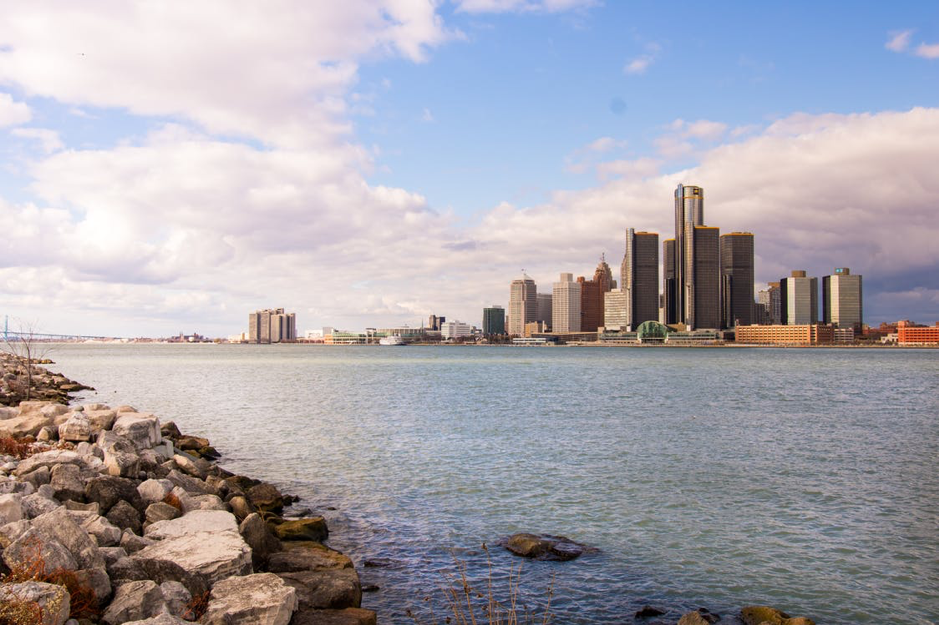 The state of Michigan is deemed as one of the best places to visit in the United States of America. In fact, it is so highly regarded that many individuals find it difficult to narrow down all of the things they want to do when they are visiting this state.
There are many different places in the state of Michigan that are worth visiting. One of the best regions to visit if you are in Michigan is Mackinac Island which is saturated with picturesque rocking chairs on the porch and horse and carriage rides. This island is located on Michigan's upper peninsula which can be travelled to by ferry. This island is also well known for its interesting history and beautiful scenery. You are also given the opportunity to be on a horse drawn carriage which is a unique experience. It truly is an idyllic place to visit if you are wanting to relax and unwind.
Another charming location to visit when you are in Michigan is Saugatuck which is known to be a creative hub with a huge and impressive art scene. This means that fanatics of all things art can immerse themselves in a creative experience by attending various studios, art classes and galleries. They will also be offered a fine dining experience which should complement their art related endeavors. Moreover, you are certainly not limited in the places you can go to when you visit Michigan. Located in Northern Michigan, Traverse City is also a site of rich history and wonderful dining options. Those who have hailed Traverse City have noted it for its cultural impact as well as its host of activities to take part in. This includes museums, galleries and even vineyards.
If you are seeking a location that is more career orientated, Detroit is known as the best U.S city for business travel. This is favorable among those who are seeking a productive getaway that is less centered on relaxation. There are plenty of ways to make your visit to Michigan one to remember. In fact, visiting a casino is a popular activity for many visitors who sees travelling to a different location as a way of trying out new land-based casinos. Indeed, there are around 26 land-based casinos located in the state of Michigan. Not only are the land-based casinos in Michigan sites of architectural beauty, but they are also home to a large selection of casino games. Since the legalization of sports betting in Michigan in 2020, gambling has become extremely popular in this location.
If you find yourself in Michigan, one of the most alluring gambling establishments is that of Firekeepers Casino Hotel with a gaming floor of 120,000 square feet and over 70 different table games. Another popular casino is Four Winds located in New Buffalo, Michigan. It is a perfect place for casino lovers that want an immersive gambling experience as it has 415 luxury rooms. This means that players can avail of the high-quality services that are provided by this luxury resort whilst being close to the casino.
Not only is gambling popular amongst the land-based casino scene, following the new legislation in Michigan, it is now considered to be one of the leaders of the US online gambling scene. Michigan online casinos are the new way of enjoying a myriad of casino games at the touch of your fingertips. They are ideal for those who want to conveniently play casino games from a mobile device or from their home.
With online casinos you can take in all of the things that Michigan has to offer without physically hauling yourself to a land-based casino. In this sense, you can multitask by enjoying your favorite casino game whilst ticking a few things off of your bucket list. Moreover, the world of online casinos offers more games than those on offer in land-based casinos. This is because the games in brick-and-mortar casinos are limited due to the physical space that is needed to host them. With online platforms, as online casino games are located in a virtual sphere the quantity of games that you can access is almost uncapped. With most online casinos there is also the opportunity to get sign up bonuses when you register with an online casino. Land based casinos are more straightforward in this regard and do not give a large amount of free play or bonuses. With technology becoming even more advanced, there will be no need for you to sacrifice the socializing element that you would receive in a land-based casino. With live dealers, high quality features and outstanding graphics, the modern user experience is extremely realistic as it makes the player believe that they are almost in a real casino.
To conclude, there are a myriad of interesting and exciting attractions and activities in the state of Michigan. It truly is a location that is worth visiting in your lifetime. One activity that is favored amongst those who visit Michigan is visiting the casinos to engage in playing the games on offer.