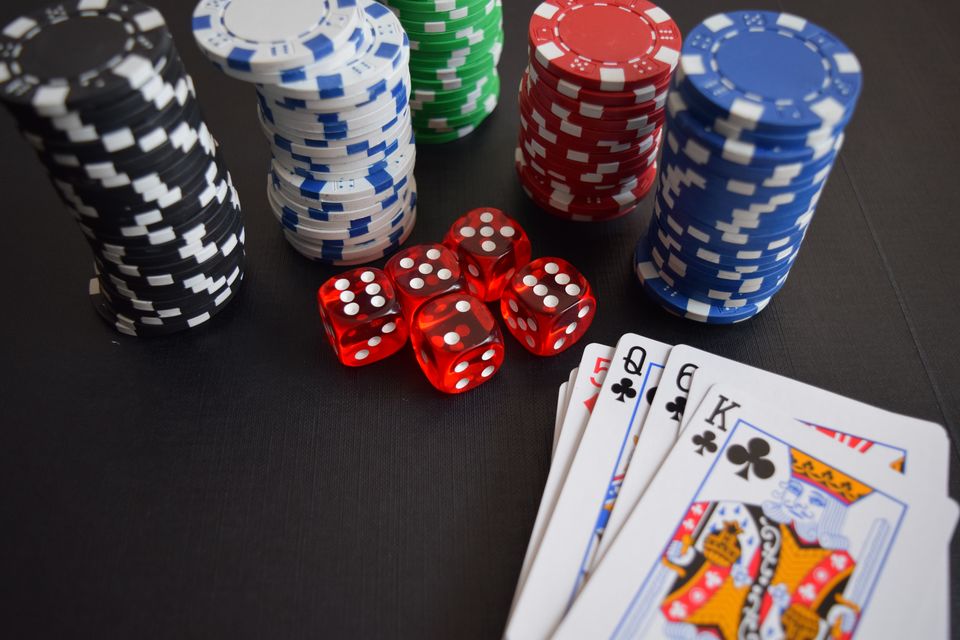 Black jack, roulettes and slot machines, we've all seen them in films and we've all been fascinated by them at some point or the other. While planning the Vegas casino-hopping trip might be still a distant dream for many of us, that in no way means that you get disheartened. Inspite of the fact that very few states actually allow gambling legally, India has quite a wide range of casinos in different parts of the country. So whether you're a first-timer or a seasoned player, give your next vacation a crazy twist and try your hands at rolling some dice and bring out those poker chips. Here are India's best casinos that you should head to and put your luck to test:
If you're a rookie trying your hands at gambling for the first time, Goa's Deltin Jaqk is exactly where you should be heading to. The luxury casino sailing off the coast of Panaji in Goa covers 12,000 sq. ft. across three floors. Deltin Jaqk boasts of as many as 50 tables and 30 slot machines. However, what truly sets them apart is the fact that Deltin Jaqk also has a learner's table where beginners can come to hone their skills without having the fear of losing out to the maestros!
USP: Friendly towards veterans as well as beginners
Address: Fisheries Jetty, Panaji, Goa
Timings: Open 24 hours
Contact: 09819698196
If Goa is the undisputed king of casinos, then The Chances Resort & Casino is simply it's crown. A luxury boutique resort nestled in the calm South Goa, The Chances houses the state's oldest and largest casino that attracts passionate players from all over the world. One can indulge in games such as American roulette, blackjack and mini baccarat here at The Chances. To add to that, the very fact that the resort also offers plush stays makes it a great holiday destination amongst itself!
USP: An exotic location which sets it apart from Goa's other overcrowded casinos
Address: Machado's Cove, Dona Paula, Goa
Timings: 11 a.m. to 4 a.m.
Contact: 08322452201
People living in Gujarat often consider Daman as their favourite weekend getaway owing to its long beaches, lip smacking sea food and numerous bars selling cheap alcohol. However, what many don't know is that this little beach hamlet in the western part of India is also a gambler's haven, thanks to The Deltin. The group behind some of India's most exotic casinos have set up shop in Daman and are offering world class services, cosy stays and a holistic vacation experience—all of this with an unmatched casino, of course.
USP: The sole casino in the popular weekend getaway destination of Daman
Address: Varkund, Nani Daman, Daman
Timings: 11 a.m. to 4 a.m.
Contact: 09819698196
If you're someone who believes in the no nonsense ideology when you step out to visit a casino, Goa's Casino Pride might just become your new favourite! The massive property is spread across 30,000 sq. ft. on three floors, offering guests a chance to try their hands on games like flush, mini flush, Texas hold 'em, roulette and many more. The classy ambience only adds to the entire feel while their daily entertainment performances keep the zing factor high, ensuring there's never a dull moment around here!
USP: Offers the most authentic casino experience in Goa
Address: River Mandovi, Captain Of Ports Jetty, Panaji, Goa
Timings: Open 24 hours
Contact: 08326516666
Despite being located in Goa's most popular area, Baga, Casino Palms offers an experience as calming as its name. The in-house casino of the luxurious La Calypso Hotel, Casino Palms is designed to appeal to the quintessential family traveller. The casino also enjoys close proximity to the famous Baga Beach where one can spend an entire day lazing about with their loved ones. Come home in the evening to enjoy games like poker, slot machines, black jack and roulette while your little ones relish on to world class cuisine at the hotel's multi cuisine restaurant.
USP: Close proximity to Baga and plenty of things to do for kids within the hotel premises
Address: Calangute-Baga Road, Bardez, Baga, Goa
Timings: Open 24 hours
Contact: 08326516666
While Sikkim is usually associated with its stunning locales and tribal life, very few know that north eastern state is also a gambling hub and has quite a few casinos. Located in Ranipool, just off the city of Gangtok, Casino Mahjong is the latest hub that has rightfully taken Sikkim's casino scene by storm. The expansive casino has 15 live gaming tables, state of the art slot machines and a poker room with seven tables. Additionally, Casino Mahjong also hosts scintillating live performances every night and offers a delicious buffet spread that will keep you full while you win all those big bucks.
USP: Offers travellers a chance to add an interesting twist to their north eastern adventures
Address: National Highway 31A, Lower Samdur Block, Ranipool, Sikkim
Timings: Open 24 hours
Contact: 03592250126
One of the newest and most promising entrants to Goa's casino scene, Crown Casino is housed within a top five star hotel in North Goa, Crown Hotel. The casino boasts of huge glass walls which lets visitors soak in the gorgeous views of the Mandovi River while trying out their luck. It is this classy setting which combines with a wide array of game options which make Crown Casino a must visit for every fanatic visiting Goa.
USP: Offers players a chance to marvel Goa's picture-perfect locales while enjoying their games
Address: Bairo Alto Dos Pilotos, Jose Falcao Road, Panaji, Goa
Timings: Open 24 hours
Contact: 09158883461
When it comes to casinos in India, there just can't be anything better than a Deltin. However, with it's Sikkim branch, the group only takes the stakes higher, quite literally! Casino Deltin Dengzong rests at a height of 6,000 feet in the popular tourist city of Gangtok in Sikkim. Staying true to its name, Deltin Degnzong offers a world class casino experience and boasts of an array of game options. However, what takes the cake is the fact that the casino offers a million dollar view of Mt. Kanchenjunga, the third highest peak in the world! Just doesn't get any better, does it?
USP: A unique setting which allows guests to experience luxury as well as natural beauty at the same time
Address: Denzong Regency, Cherry Banks, Gangtok, Sikkim
Timings: Open 24 hours
Contact: 09819698196
Ever been to a casino and have crazy stories that just stayed with you? Now is the perfect time to share it with the world! Write in here to contribute to the Tripoto Community and inspire travellers world over to take that leap of faith. And while you're at it, don't forget to check out our YouTube channel for some insane travel videos that will fill you up with major wanderlust.