Right at the end of foothills of Himalayas situated this small, scenic, peaceful and world capital of Meditation – RISHIKESH. The place is safely protected under the laps of the Himalayas, The Ganga, gushing through the heart of the city. Spread all across the city is lush green forest are hungry to swallow even a pinch of carbon dioxide, ensuring zero carbon footprint and probably the purest air that you gonna inhale in the region. The root words Hrishika and Isha join together to make Hrishikesha. Hrishika means senses and Isha means master or lord. Hence the word means Lord of Senses or Lord Vishnu. The place gets its name after Lord Vishnu who appeared to Raibhya Rishi, as a result of his austerities, as Lord Hrishikesha.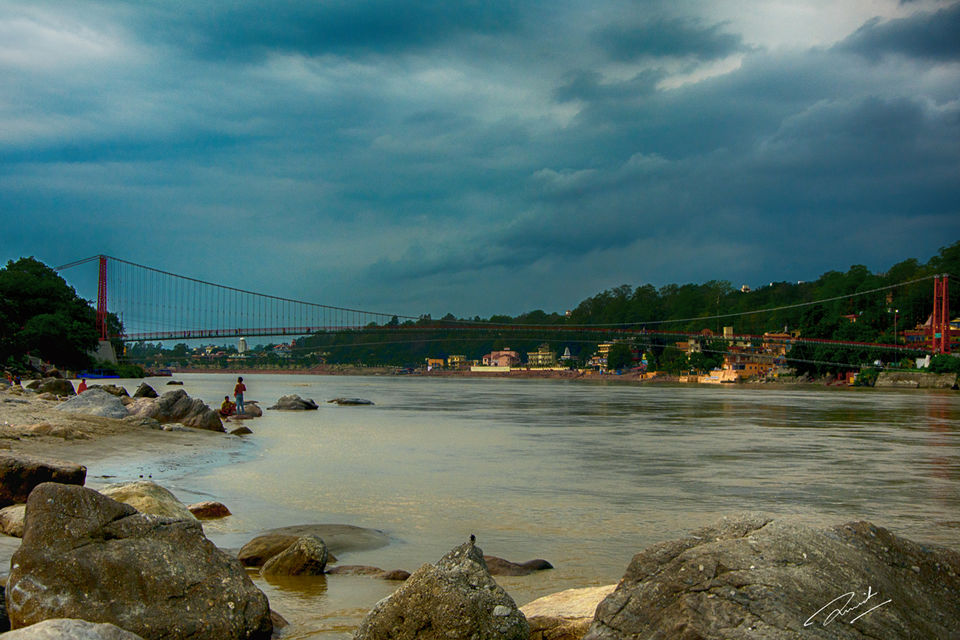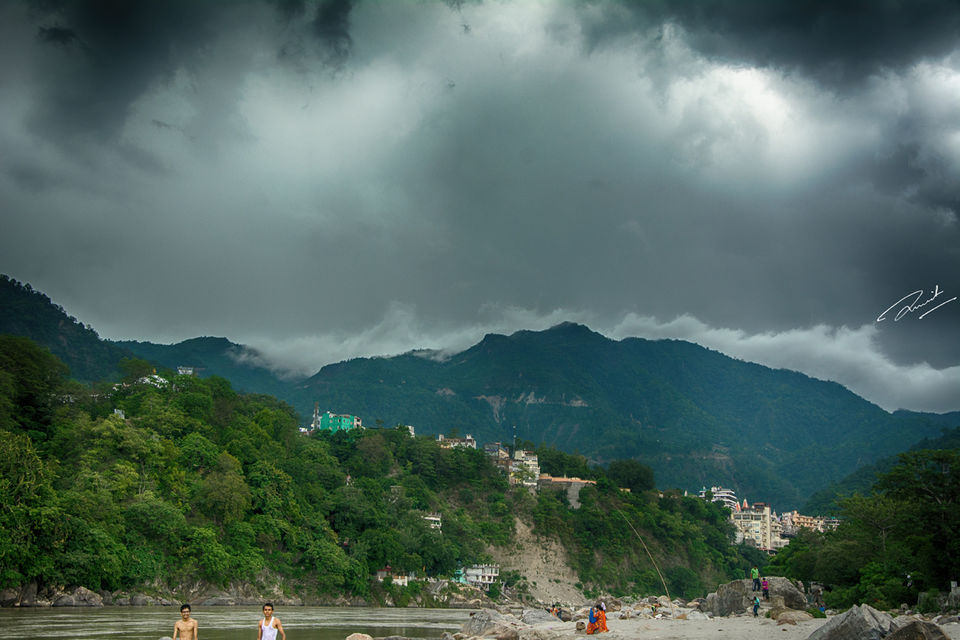 I like to travel and I arrived here an urban sceptic with very little interest in Spiritualism. Instead, I was curious about the changes that were putting this long‐revered destination on every outdoorsy person's bucket list. As soon as stepped out of my bus, I took no time to sense that this place is holding a hidden charismatic aura that is forcing me to indulge in the magnificent environment of spiritualism. My stay was about 6 kilometres from bus stand near Laxman Jhoola ( Lakshmana, his younger brother, crossed the river Ganges, at a point, where the present this bridge stands today, using a jute rope bridge).
I decided to walk all through by my own and so I did. The path is filled with temples where devotees offering flowers, ringingbells and singing hymns before they began the Char Dh am Yatra. It was busy,energetic and frenzied.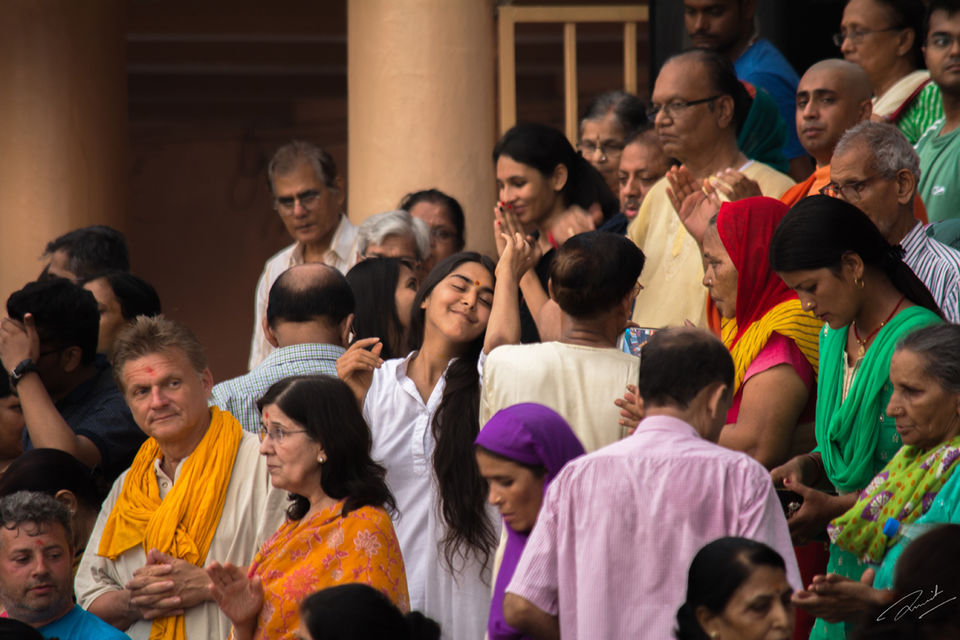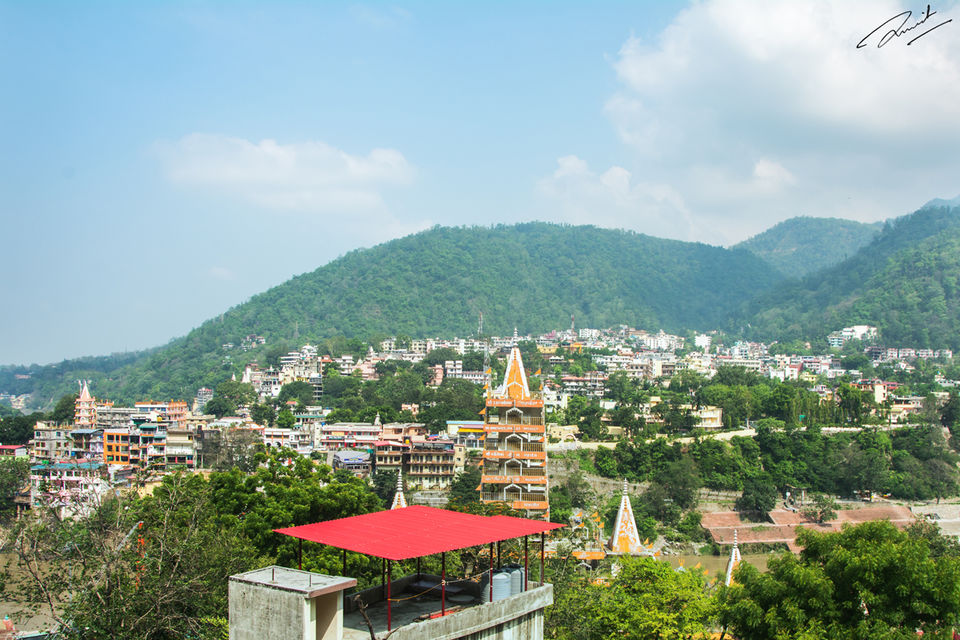 After reaching there, I was tired and exhausted because I was carrying my luggage with me. So I decided to take refuge at Little Budha Café, a famous restaurant out there. Little Buddha Cafe is a popular place to hang out in Rishikesh. It is a tree house styled cafe facing Ganga near to Laxman Jhoola with a menu that can satisfy your hunger pangs. The pizza is one of the more tasty dishes that they serve and the coffee items are top notch. The decor and the ambience are quite stylish and I guarantee that you won't regret trying this place out.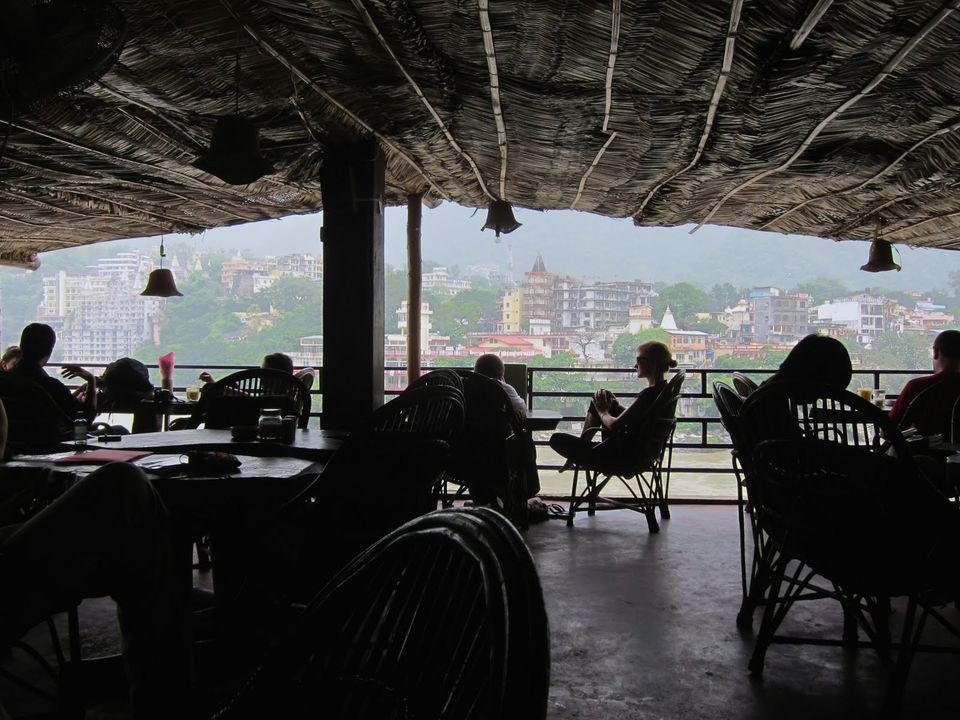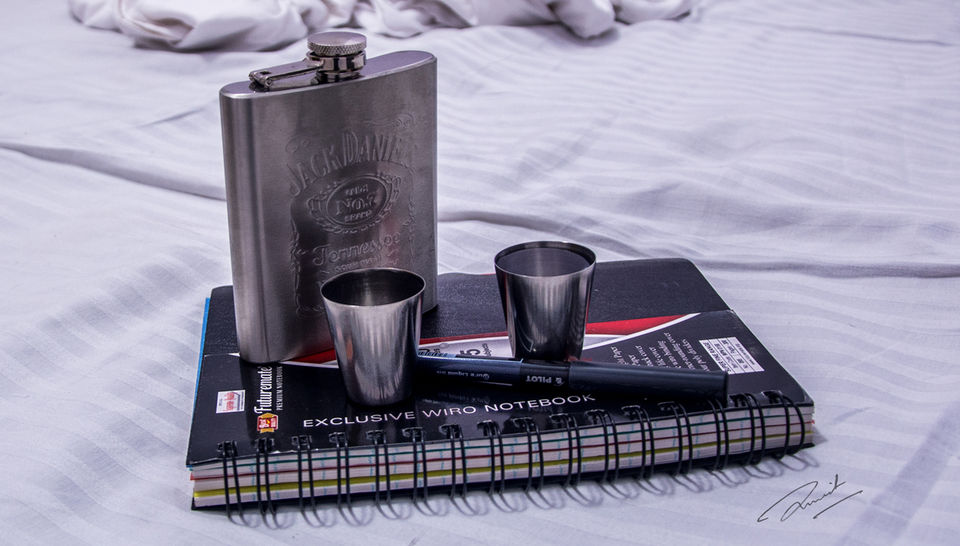 I saw people of all nationalities coming from every corner of planet seeking inner peace and meaning of life. People from all races and generations walking the streets, dressed in kurtas, with yoga mats rolled under their arms. Rishikesh is known as Meditation capital of the world. You will easily spot institutions and sages offering yoga classes with minor charges, but you have to some research if you are seeking for a good yoga instructor. Parmarth Niketan is a well‐known place for yoga and meditation. Yoga classes for the mind,body and soul are held in every ashram. The ashram draws hundreds of people from around the world, all of whom want to live in peace and want to disengage from the world before returning to their daily lives. I preferred to do meditation on my own sitting near the Bank of Ganga early morning and it was much more magical than I expected. I mean for an urban sceptic person, meditating at the bank of Ganga, whose gushing flow itself provides you with a sense of spiritualism and satisfaction. It was a great experience.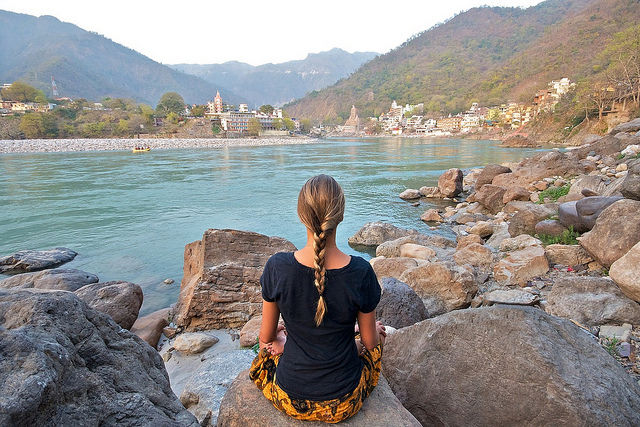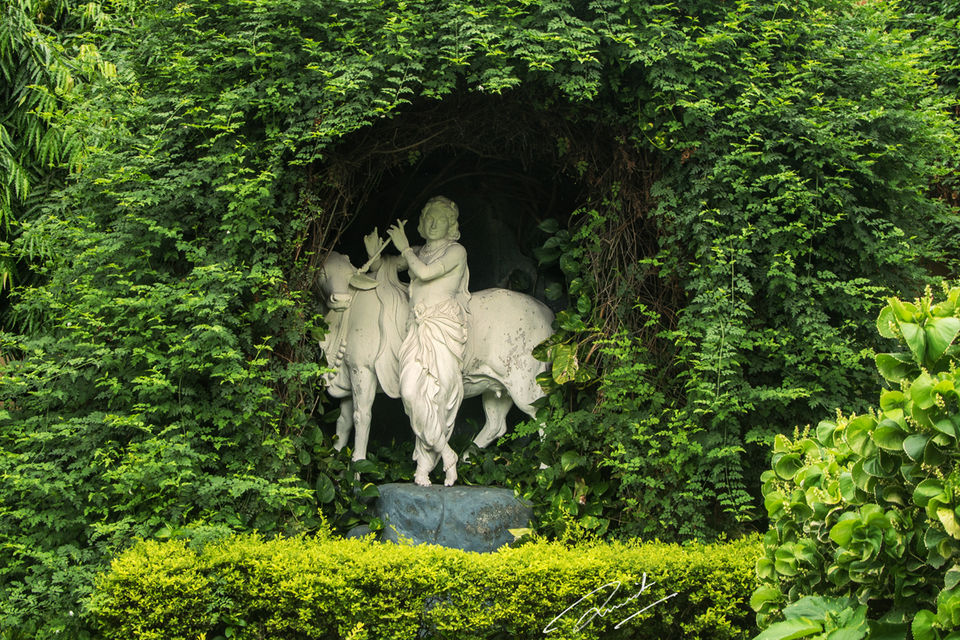 I did meditation at the bank of Ganga, later I participated in Ganga Aarti at Parmarth Ashram followed by a visit to the Beatles ashram, Neergaddu waterfall, echoes of temple bells and much more. And before I knew it, the place began to affect me silently but swiftly.
There are many temples all across this place but The Neelkanth and The Vashistha Gufa temples are worth giving a shot situated around 20 km from Rishikesh.
Waterfalls always amazed me in different ways. Maybe because it gives me a chance to try my slow shutter to capture the milky effect of water and secondly because it is mountain water filtered from cliff to bottom and cleanest. Neergaddu falls around 6 km from Rishikesh is a major attraction and full of tourists. You have to climb some more distance upwards to escape the crowd but trust me you'll get amazing views like this.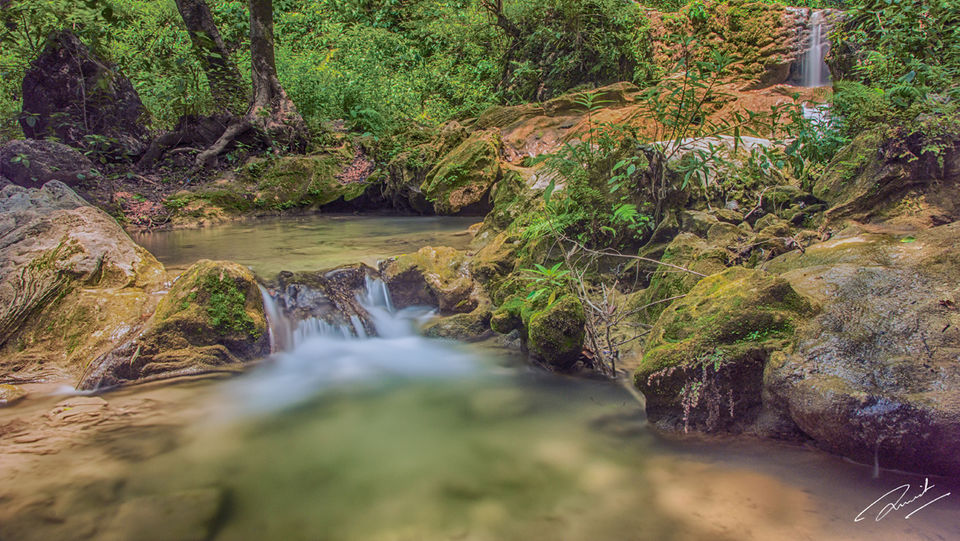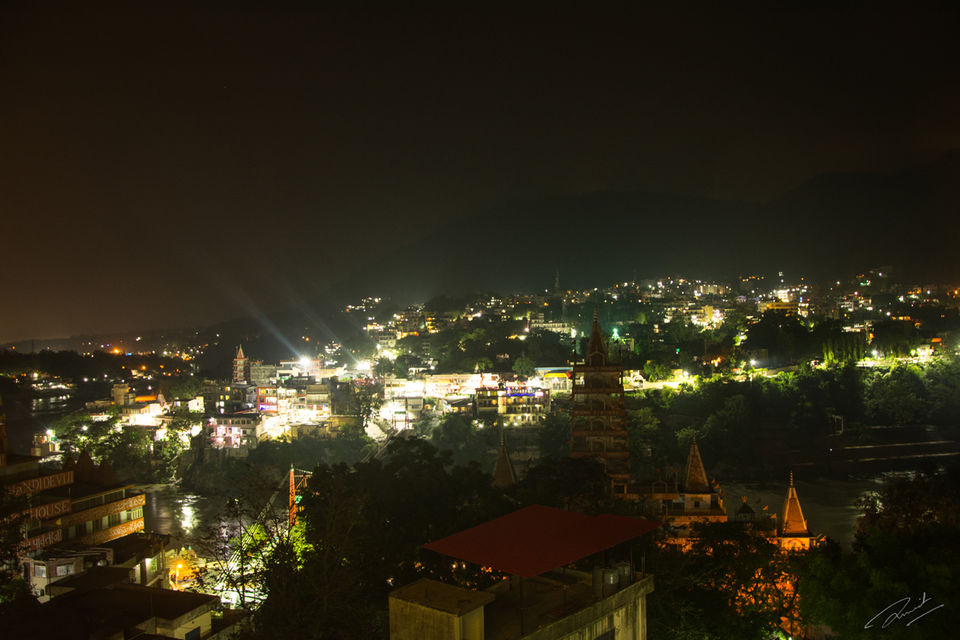 I like adventure a lot but usually, I avoid adventures on my solo trips mainly because they are expensive and I always carry my expensive camera. But for adventure seekers, Rishikesh offers a range of adventure activities like my favourite Bujnee jumping, white water rafting, zip lining, camping and lot more to taste your adrenaline rush. Rafters teetered between the mountain and the cliff edges, trying to find their balance. Uphill and downhill, they slowed down and sped up . Jumpers are probably most horrified looking right below an 83 metres jump and probably thinking it as a gateway to hell or heaven ( depending on their deeds ). Devprayag, where river Alaknanda and River Bhagirathi joins themselves and signs an agreement to named their meeting as Ganga, is a favourite spot for these adventure activities.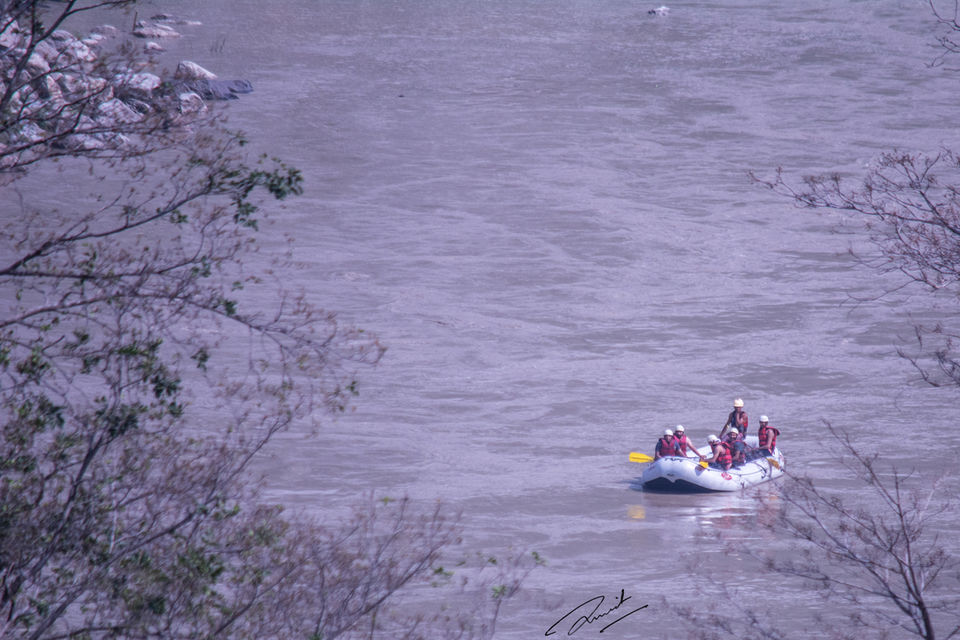 The Beatles trips to Rishikesh is what gave this quiet town global recognition. They visited Rishikesh in 1968 to seek inner peace and their 6 weeks trip was a most productive period during which they wrote more than 20 songs. For their die‐hard fan, a trip to the ashram, where they stayed is an absolute must. Now part of Rajaji National Park, Maharishi Mahesh Yogi's estate is in a shambles, but the beauty lies in the history trapped in the nooks and crannies of the ruins. I walked through the shrubbery into meditation pods and graffiti‐covered yoga pavilion while images of the Beatles living in the ashram life flashed through my mind.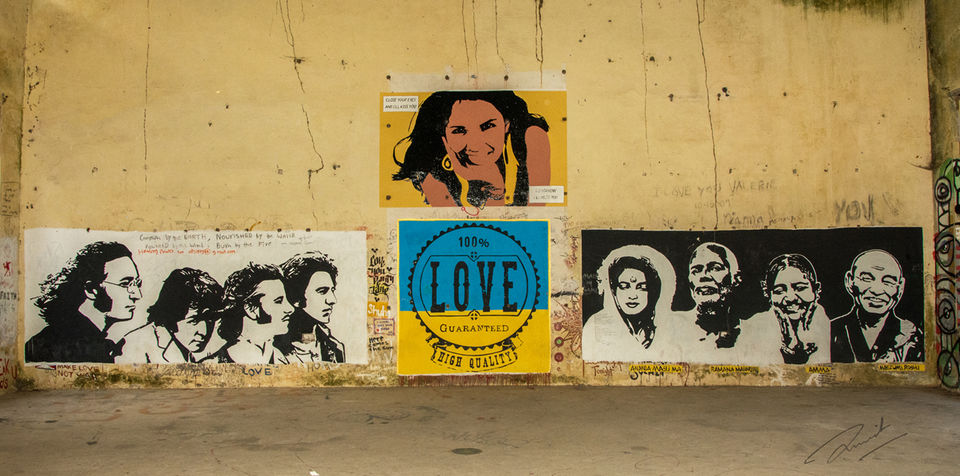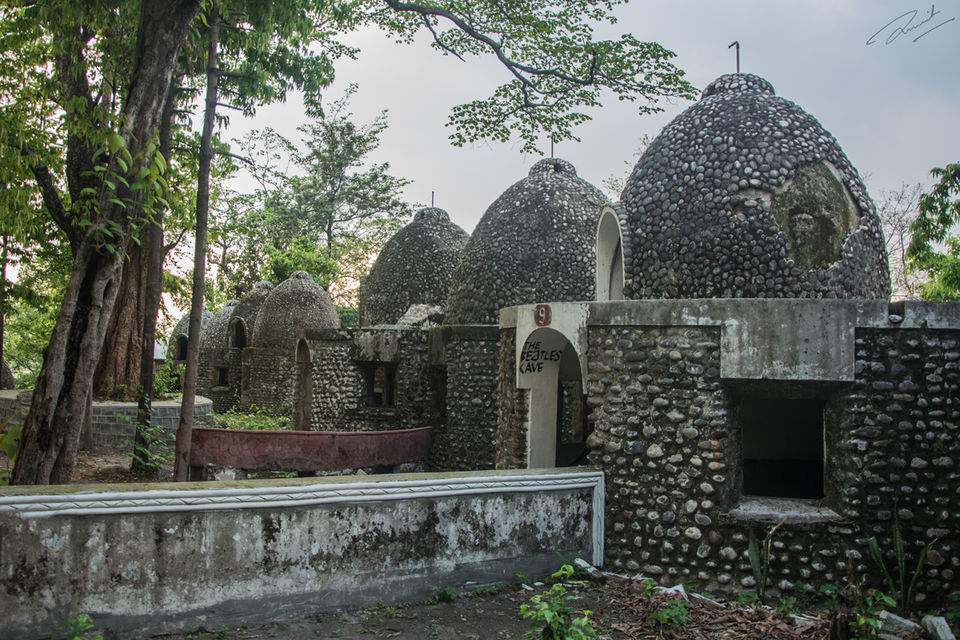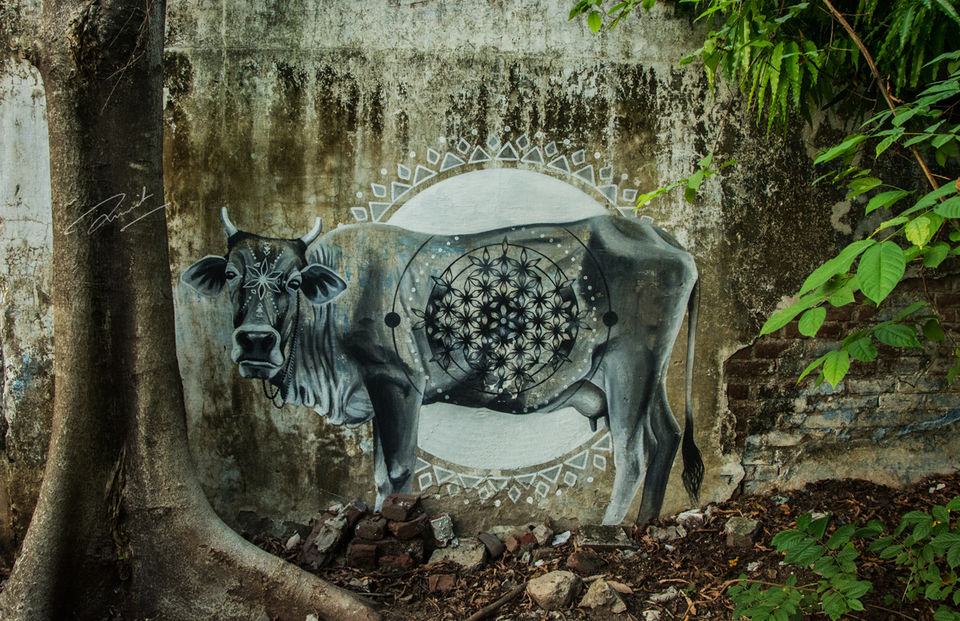 My stay was equally fascinating and unforgettable. My stay at Bunk stay hostel (If you are solo traveler then most recommended the place to stay ) . I met three people, equally amazing, equally interesting and happening. Pooja from Mumbai and Stephen and Circa from Germany. We shared our travelogues and experiences say and night. The pictures from one experience are so clear that I'll never gonna forget it through my life. We decided to spend our evening at the Bank of Ganga. So we decided to pick an isolated location. With the little help of Bunk stay, we were able to find the place. There was nobody else around for miles and the sun began to set. We set a Bonfire near the bank and Stephen starts explaining the lessons that he got from yoga class.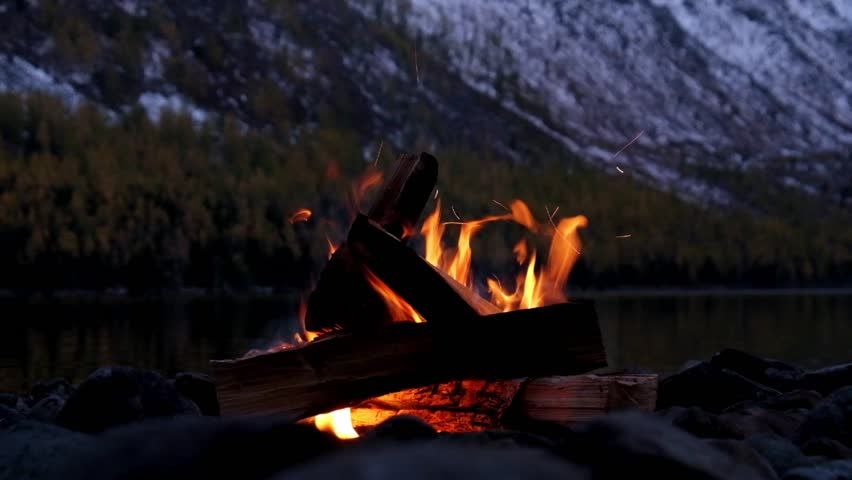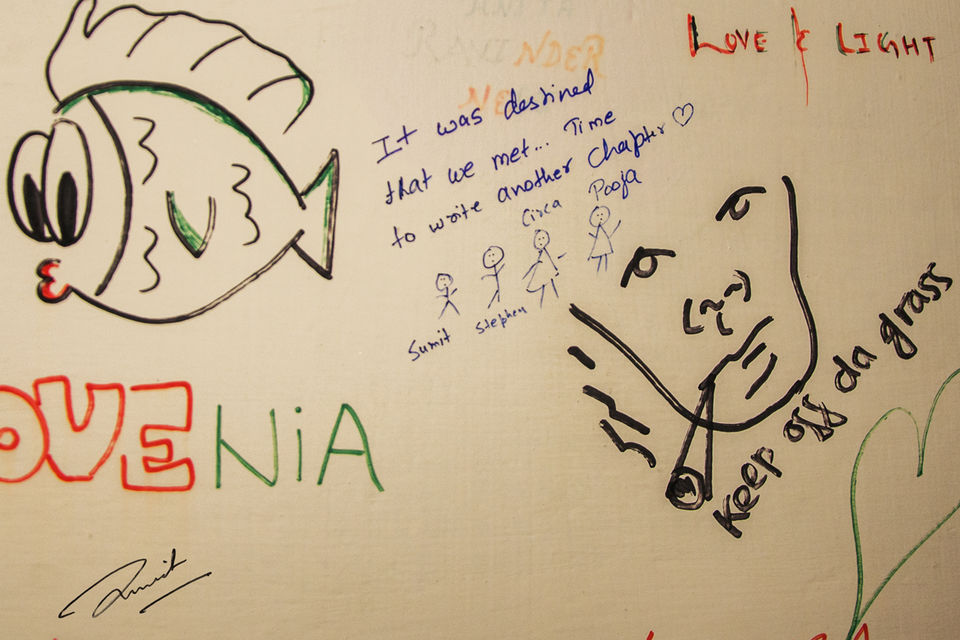 He explains how happiness moves inwards into one's own soul,from the physical body to the life energy, past the fickle mind to reach wisdom and finally bliss. Later we stayed silent for hours, holding each other hand,sitting on the Bank of Ganga and stargaze for hours, identifying constellations and marveling at the brightness of the stars. We stayed on, enjoying the kind of camaraderie that only strangers can share only after experiencing something awe‐inspiring together. Later we left our stay vowing to stay in touch and some last messages on the Bunk stay wall.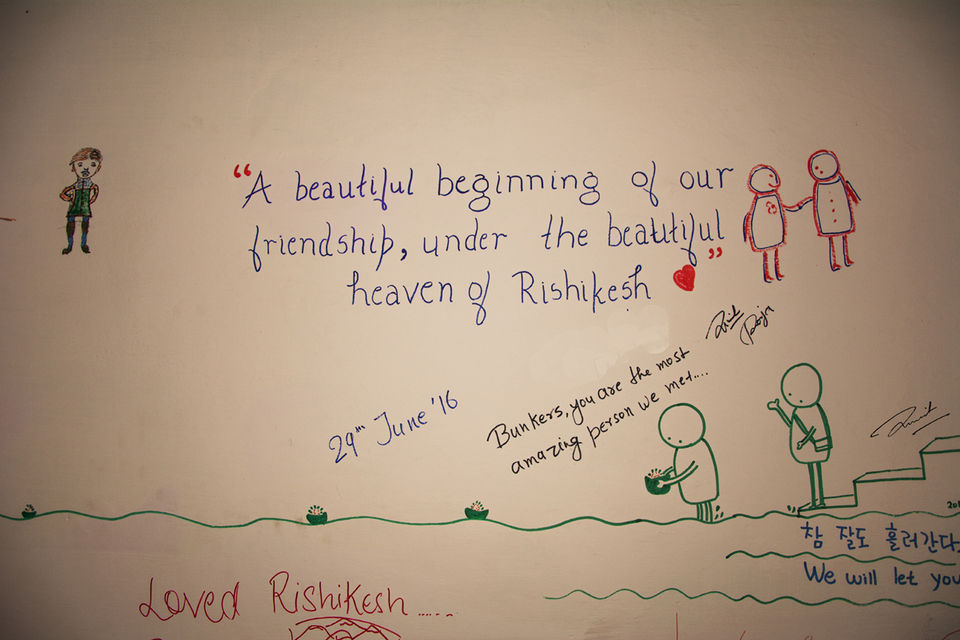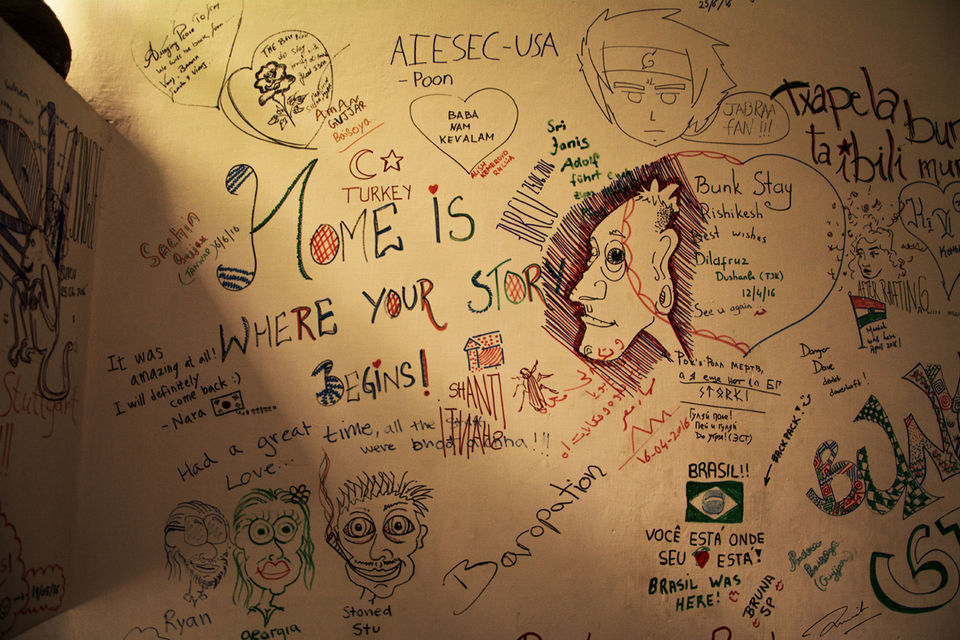 Last two days there was heavy rain that spoiled our plans but in Monsoon season it was expected so we decided to go outside and enjoyed monsoon barefooted and soaked under the rain. It was again an awful experience.
I waited until the last day to attend the famed Ganga Aarti at Parmarth Niketan ashram because I knew that it would be the most appropriate finale to my experience in Rishikesh. Sitting around the holy fire of bank Ganga at sunset,chanting devotional hymns, I was overwhelmed by the crowd. There were people all around the world,who had congregated to bow their heads in the reverence to this mighty river. At the end of the Aarti, we all raised our hands and took an oath to never dirty the Ganga,to live sustainably and to make our carbon footprints lighter. This is the river which is giving life to us and in return, we are killing it. We have to come together to encourage the world towards it. That was,perhaps, my greatest lesson in Rishikesh: That you don't have to believe the Ganga is sacred to understand its magic. It's simply a matter of believing that all communities must respect and value their natural surroundings to such an extent that it can almost be seen as a form of worship. It is an inspiring story for our country and the indeed,the World.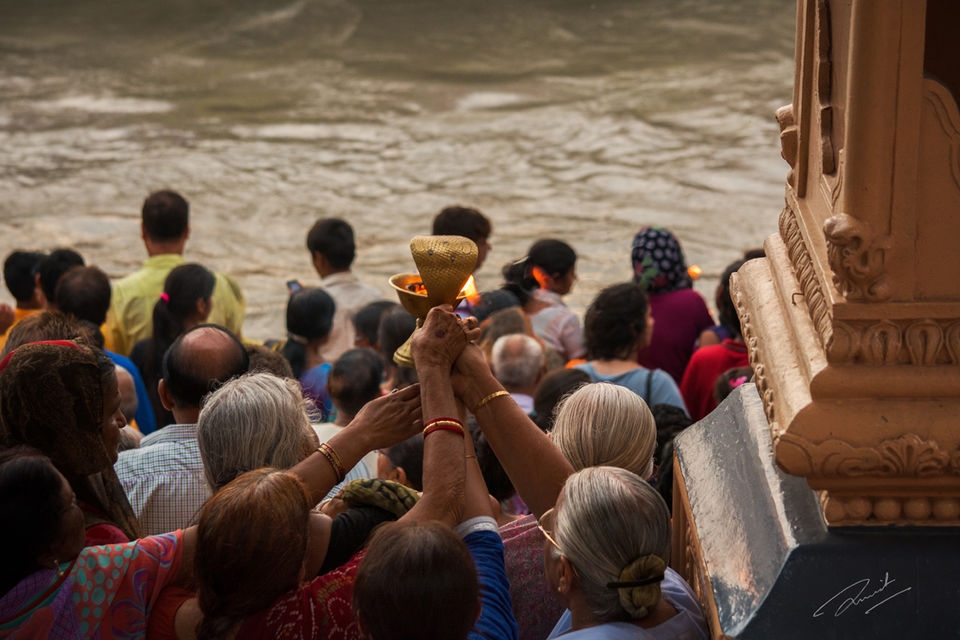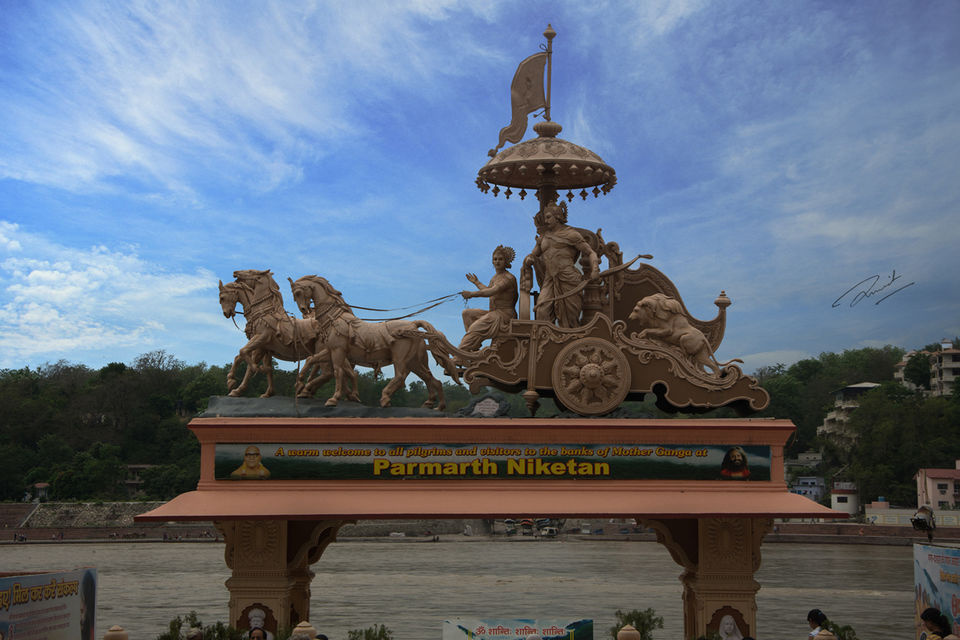 Thank you for reading my travelogue of an  unforgettable experience @ Rishikesh.
If you have any queries or need any kind of suggestion then please leave a message @ sumitsingh729@gmail.com.
You can follow me on Instagram, Flickr and Facebook .
Thank you !!