With a range of gorgeous cityscapes, gravity defying adventures and a thriving nightlife – Dubai is perennially trending on our socials. It is the destination on every travel enthusiasts' list because of the wide range of experiences that they can enjoy and share with their followers. The aesthetics of the city come alive through alluring photographs that often leave us wondering, 'where was this shot?'
Whether it's a brand new Instagram trend or for an exclusive shot for your social media feed, here's a list of places that make celebrities look great and make pro-vacationers feel even better.
1. The View at The Palm: Strike a pose with the Palm Jumeirah as a backdrop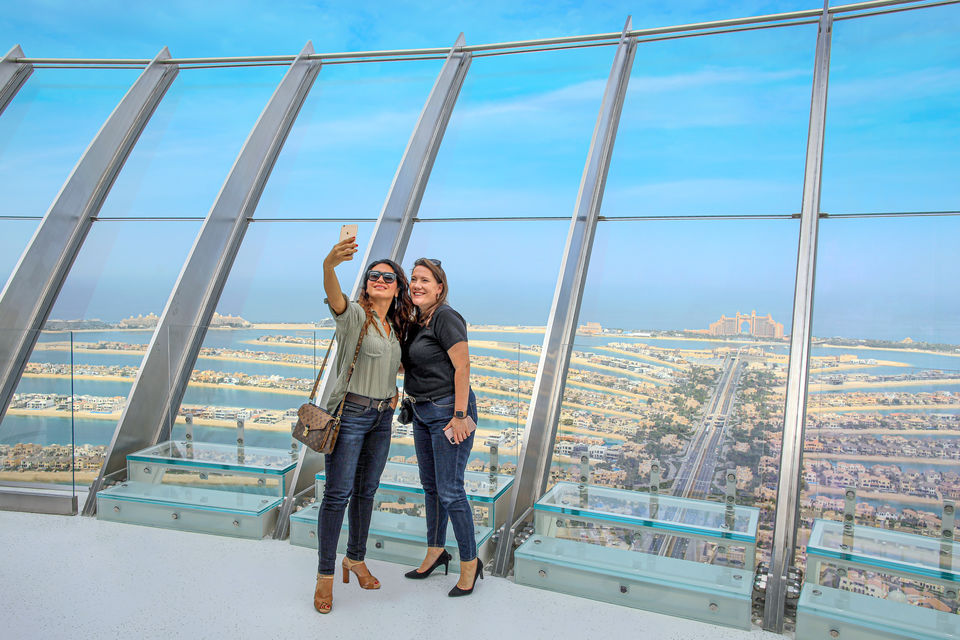 If skydiving over the Palm Jumeirah and getting a shot of the archipelago is not your cup of tea, you can visit the hottest destination in Dubai instead. The View at The Palm is located at a height of 240 metres on level 52 of the Palm Tower. The aerial views of the city from here are guaranteed to make your holiday a memorable one.
2. Dubai Frame: Take perfectly framed shots at the world's largest picture frame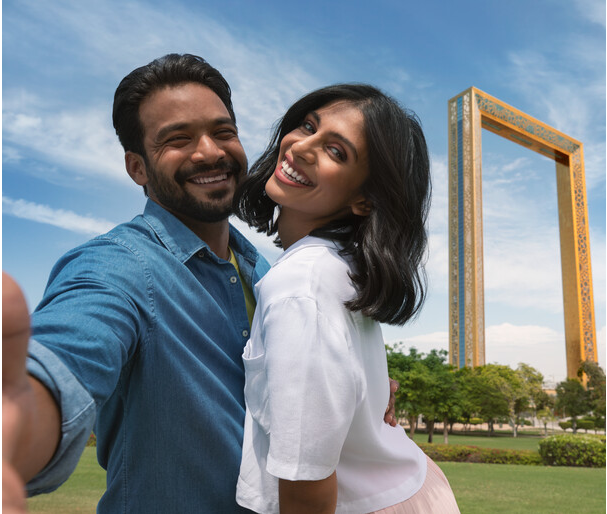 Gorgeous by day and magical by night, The Dubai Frame is a 150-metre structure that features the skyline of the city. Visitors can visit The Frame to get a unique angle of Burj Khalifa and marvel at the scale of Dubai's architectural prowess. Perfect for a drone shot or a creative selfie, this location will elevate your Instagram game.
3. Al Seef: 'Souk' it all up at this waterfront promenade as you shop till you drop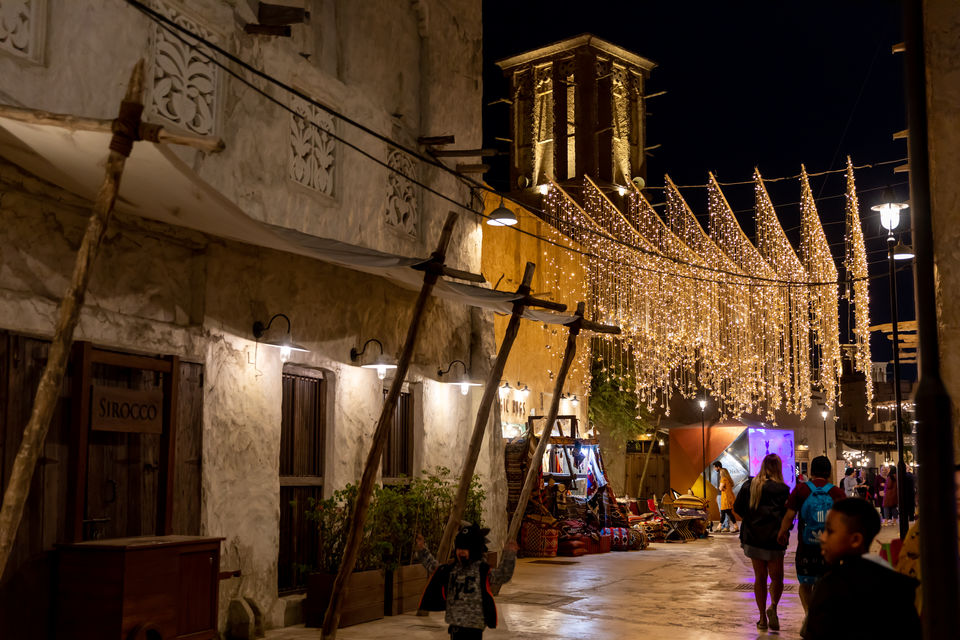 Offering an eclectic mix of Emirati culture, shopping and food scene, Al Seef is one of the most Insta-worthy places to visit in Dubai. Eat at one of the 70 restaurants here that serve up Insta-worthy dishes, take in the picturesque views of the creek and sip on artisanal coffee or tea. Whether its the murals on the walls, the pretty arched doors or the dangling lights that reflect off of the water, this location redefines picture perfect. To cap off your experience, visit the Museum of Illusions to fill your feed with intrigue-inducing optical illusions.
4. Dubai Creek Harbour: Catch an unforgettable sunset at the city's most serene spot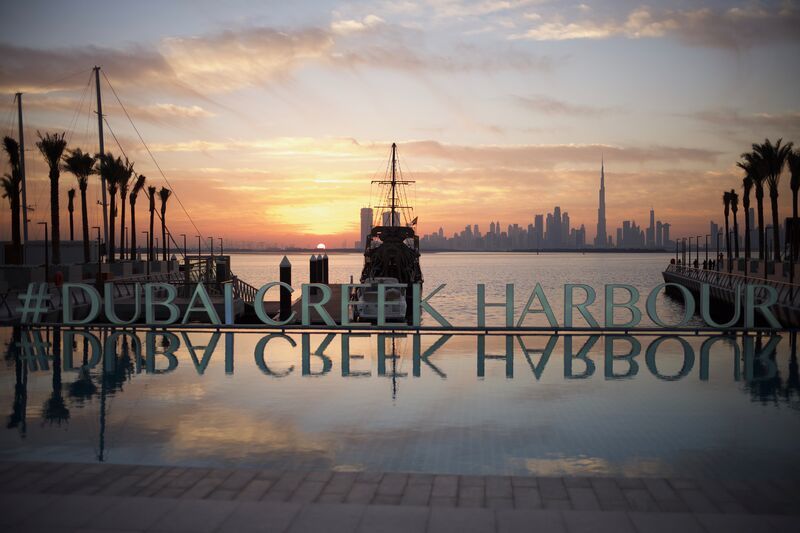 Cafés, yachts, world cuisine and the Dubai skyline – the Dubai Creek Harbour has more than a few beauteous corners that stand out. Capture the best holiday moments through the lens as you get creative with your shots. You'll want to spend some extra time here because the views of the city are best admired from the harbour!
5. Downtown Dubai: Create the perfect postcard of Dubai in the centre of the city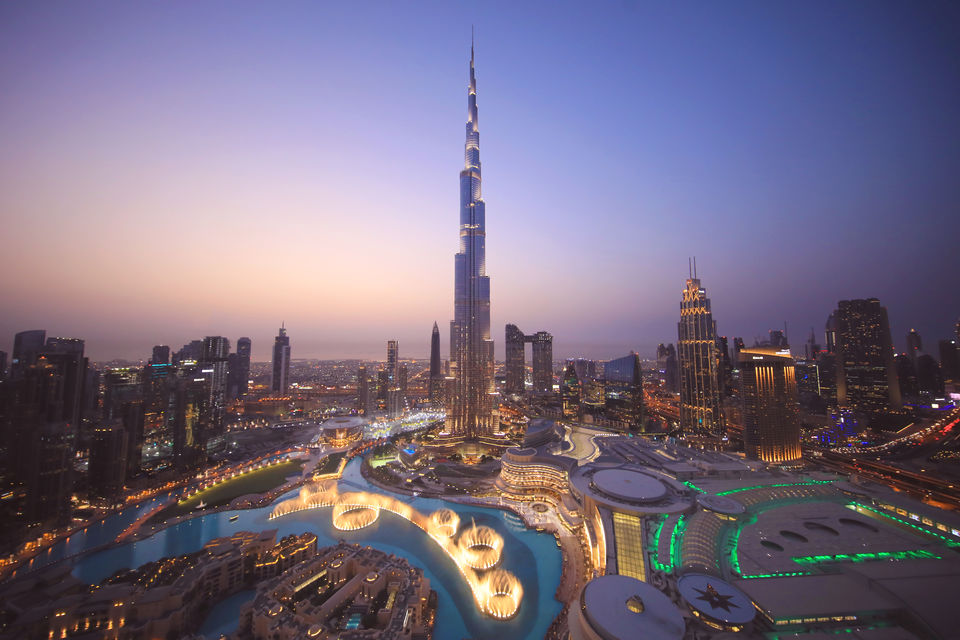 Downtown Dubai is a fascinating part of Dubai that adds a snazzy persona to the city. Home to a plethora of attractions, it's also a lifestyle destination that boasts the best art exhibits, cultural experiences, award-winning restaurants and entertainment options. The 'centre of now' is the ideal spot to get the best Insta-worthy shots on your trip. The Burj Khalifa, Dubai Fountain and The Dubai Mall are some of the architectural icons located here.
6. La Mer: Celebrate a special moment with loved ones at the beach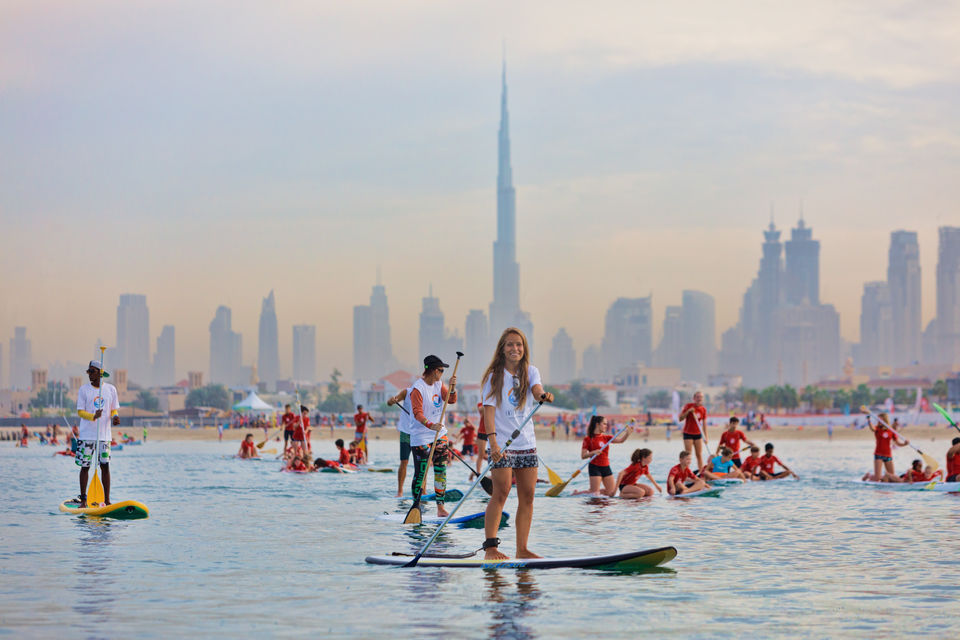 La Mer, Dubai's premier beachfront location is a blend of gorgeous views and memorable experiences. Take in sandy views while surfing, discover urban graffiti across sun-kissed walkways and enjoy the meals served at food trucks and restaurants with unique themes. Whether you're travelling with a partner or friends, the many cute corners of La Mer will make you stop and click a few photographs to cherish these memories forever.
7. Miracle Garden: Capture the world through flowers at Dubai's favourite garden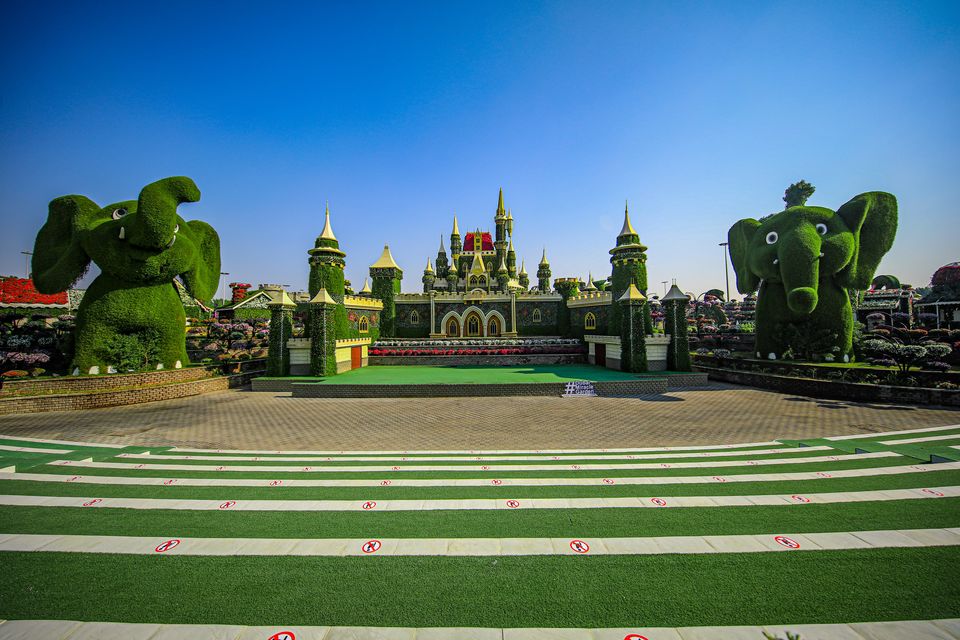 Burj Khalifa, cartoon characters and a walkway of hearts all come together in a brilliant floral display at the Miracle Garden. Capture your love for flowers and artistic displays at this exquisite garden that features icons through different shapes and colours spanning across 72,000 square metres.
8. Saya Cafe: Get the perfect shot of coffee
If you're wondering where Dubai-frequenting influencers get their perfect shots of camera and caffeine, it's at Saya Café. The interiors of the café promise to temporarily transport you to an artist's sketchbook. The cafe also has an aesthetically designed pink room complete with roses to make the colour pop in your photographs.
9. Hatta: Discover Dubai's adventurous side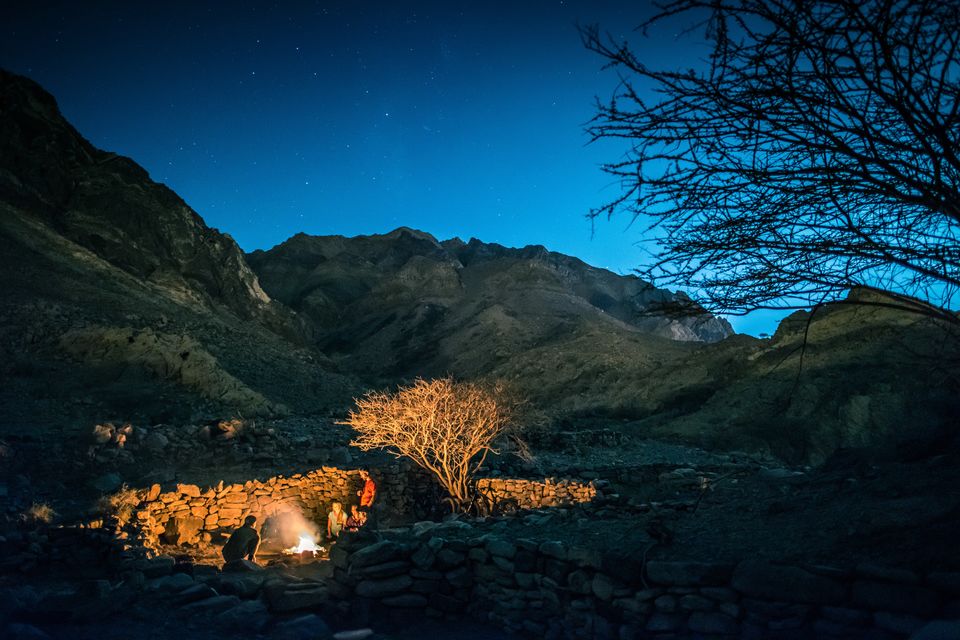 If you'd rather marvel at natural wonders and spend a weekend outdoors, Hatta is the destination for you. Hatta's gorgeous landscape is accentuated by a silhouette of mountains, starry skies and a rich history that you can dive into. Go hiking, kayaking or camping to capture shots of this natural landscape. Graced by the hues of the sun's artwork on the desert landscape, it is also a great place to experiment with light photography.
10. Al Marmoom Desert Conservation Reserve: Live the Bedouin life and return with a new perspective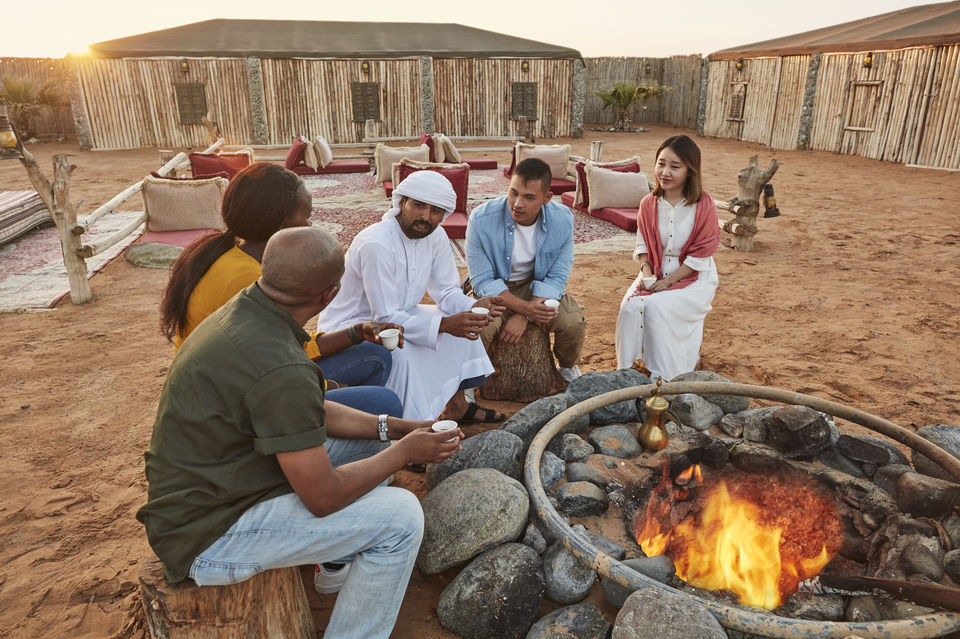 Experience Dubai's nomadic past as you pose with falcons, or drive down the sunkissed dunes of Al Marmoom Desert Conservation Reserve. Grab a taste of Dubai from centuries ago as you dine under the stars and spend time with locals and travellers alike enjoying a slice of Bedouin history in Al Marmoom.
Dubai has always made the news for its incredible skyline and natural landscapes that also form the perfect backdrop for your social media grid. Whether you're here for the pictures or to just vacation like a celebrity Dubai will play the perfect host and keep you coming back for the next trend.
What's your favourite place for taking pictures in Dubai? Tell me about it in the comments below!
Explore Tripoto's guide to Dubai for the best tips and recommendations for the perfect trip to Dubai!
In association with Dubai Tourism Board.

Earn credits and travel for free with Tripoto's weekend getaways, hotel stays and vacation packages!
Explore the best of travel inspiration on Tripoto Instagram!
All pictures are courtesy of Dubai Tourism Board.