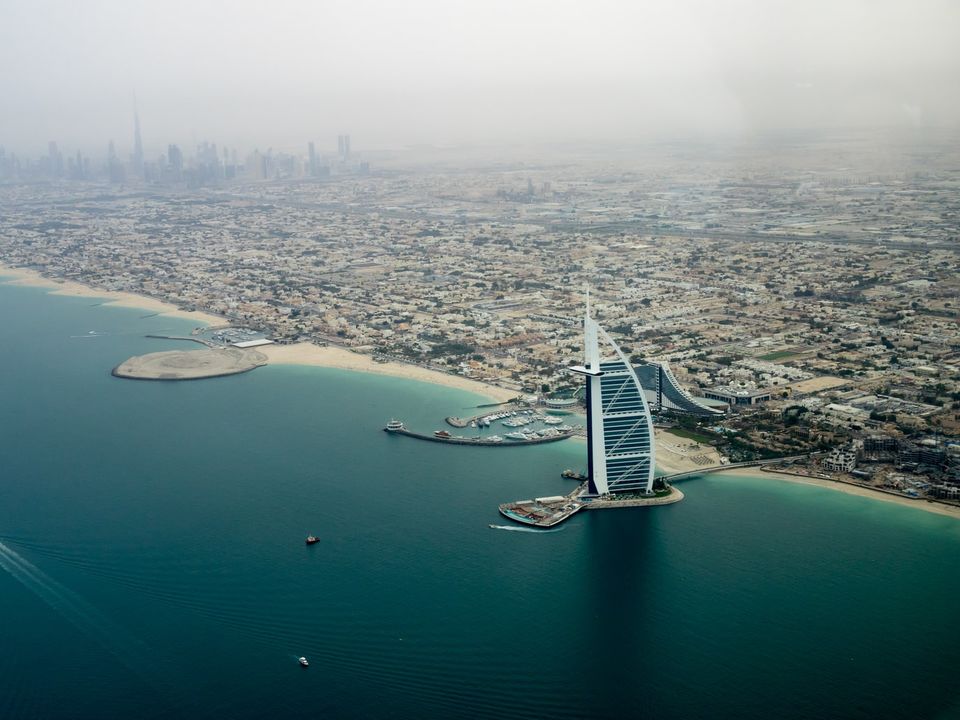 Dubai is pretty much nonpareil; the city is a microcosm of a megapolis: tall structures, blinding lights, glittering beaches, beautiful faces, style, luxury, elegance and wonder. It is an example of political stability and peace in what is supposed to be one of the most troubled regions of our planet.
It is a potent cocktail of heritage and futuristic endeavour and achievement. It grows with every passing minute and its diversity is profound. There is a little something for everyone, right from food lovers to shopaholics, art connoisseurs to hardcore travellers. Dubai has all the potential to morph into the happiest city in the world and once you're there, you will never want to leave.
There's extra good news for you if you're an Indian, because Dubai has just launched a visa-on-arrival for Indian citizens who simultaneously hold a United States visa or green Card. The visa, however, will only be valid for a period of 2 weeks. The cost of the visa is a measly 120 Dirham (approximately Rs. 2,100) and can also be extended by another 15 days via an application.
U.A.E government, in association with Emirates has now also launched a smartphone app via which you can apply for your visa. If you are flying on Emirates, you can apply for an e-visa through the Dubai Visa Processing Centre (DVPC) app, which is free for Android and iPhone, both. The app can be used to request for a single-entry visa for 96 hours, 30 days, or 90 days, based on their Emirates itinerary. The process is simple: download the app, log in with an email address, key in your last name and Emirates PNR number and make the online payment. The e-visa will take up to four business days to arrive in your email.
You can also apply for an e-visa to Dubai via your Indigo flights as well. You can apply for it via the Indigo website or app.
Exploring Dubai and Around In Just 5 Days
There are innumerable fascinating places to visit in Dubai and every one of them is more surprising than the other. Here is a five day Dubai itinerary to help you make the most of your time in this magical paradise.
How To Reach Dubai
Almost all travellers arrive into Dubai by air as its vast and perpetually busy airport has flights to and from most major international cities. In fact, Dubai is a very popular stopover destination and the Dubai International Airport is one of the fanciest and busiest airports of the world.
Getting Around in Dubai
Getting around the mighty city of Dubai is difficult if in case you love walking. It is therefore imperative for you to take some form of public transport in order to look around and Dubai definitely has a plethora of options. There are metered taxis and then there is the metro, the monorail, public buses, water buses and even traditional wooden boats (Abras) for that matter. You must purchase a rechargeable Nol Card so that you can use the public transport.
Visa Requirements To Visit U.A.E
US citizens and citizens of Bahrain, Oman, Kuwait, Qatar and Saudi Arabia do not require a visa to enter the U.A.E., but they must have a passport that is valid for at least 6 months and a return ticket. Non-U.S citizens from 51 countries can easily get a visa on arrival.
For Indians, a tourist visa will cost Rs. 7775. The tourist visa is valid for 30 days and is non-renewable. For more details related to the visa requirements, you can visit the official site.
Earlier, we established that most of the countries require a Dubai visa to explore this fascinating country. While the visa fee is not exorbitant, it is neither cheap. So is the fact that one must furnish the proof of confirmed flight itinerary for approval of a Dubai visa. That being said, a Flight itinerary is thus crucial to avail your visa.
Amazing Things to Do in Dubai