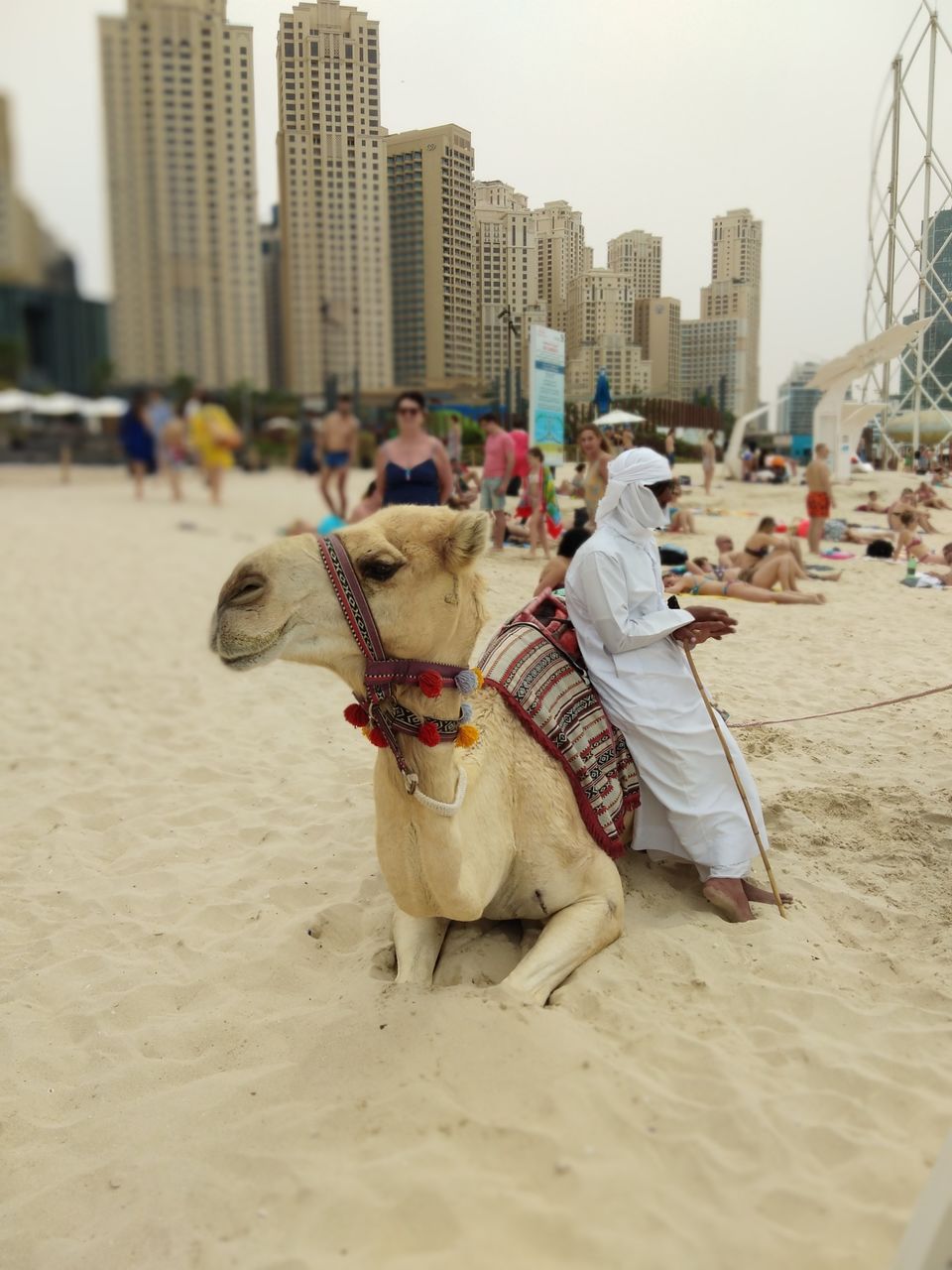 If you want to go to an international destination that is close to India and doesn't make you feel out of place then Dubai is the place for you, every second person that you meet is either an Indian or a Pakistani. Visiting this place made me realise that the borders and distance that we create in our hearts for our neighbouring country is all a political game in which we all get trapped. As soon as I used to hear the words- "I'm from Pakistan" my heart used to get little jittery because of the recent attacks, but as soon as I started talking to them I realised that all the negativity that we have developed in our minds due to a few negative people is not correct and that not everyone is bad!
Anyways, coming back to the trip, I was a little confused as to whether I should book a fully organised trip, but then I thought where's the fun in that! Although, with old parents and couples with children I'd say it is a better idea to book a tour since you won 't be able to cope up with all the unnecessary travelling and adventure that comes with an unorganised trip.
I was taking this trip with my sister and we both decided to do everything on our own from booking a hotel to booking flights and adventure activities in Dubai. Below is a list of things you need to keep in mind before planning your trip:
1. Visas
2. Flights
3. Hotel
4. Best Weather for visiting the country
5. Places to see
6. Currency
Coming to the first thing " VISA" - Since I had a valid US visa with over 5 years validity - I opted for a visa on arrival, it costed around 2.5 k (needless to say getting a visa on arrival in Dubai was pretty hassle free and easy), my sister got her E-visa within 2 days from a tour agent and it cost her 6 k. We got the currency exchanged from the same agent and he gave us a good price, exchanging the currency at airports is a bit expensive so I advise you to get it done beforehand.
"Flights" - well, we booked our flights 2 months in advance and got a 17 k return ticket per head which is a decent cost for a round trip to Dubai, people who book 4-5 months in advance usually get a better deal, say- 13-14 k return so I'd say plan in advance to save money.
"Hotel" - We saw a lot of options and opted for the Arabian Park hotel after seeing good reviews on all sites (agoda, trip adviser, MMT, etc). Always check ratings and read reviews of people before booking the hotel, the reviews really helped us in making the decision and it turned out to be a good hotel at a decent price. Some websites offer better rates than others, so always compare rates and deals before booking.
Best weather to visit Dubai is from - October to March (since its a desert the summers get very hot)
"Things to do" - well it all depends upon you, we wanted to enjoy and not be in rush to cover all places so we opted for doing the basic stuff like visiting the top of Burj khalifa, Desert safari, Dubai museum, Under water zoo and aquarium, the Atlantis hotel in Palm Jumeirah and of course the beaches, we kept our last one day for the Grand Mosque in Abu Dhabi and took our return flight from Abu Dhabi to avoid travelling back 3 hours to Dubai.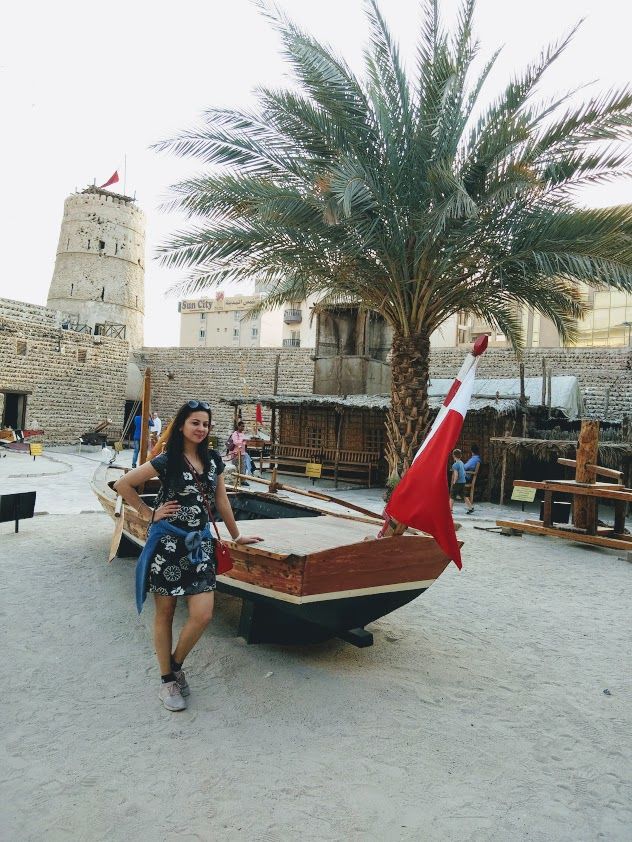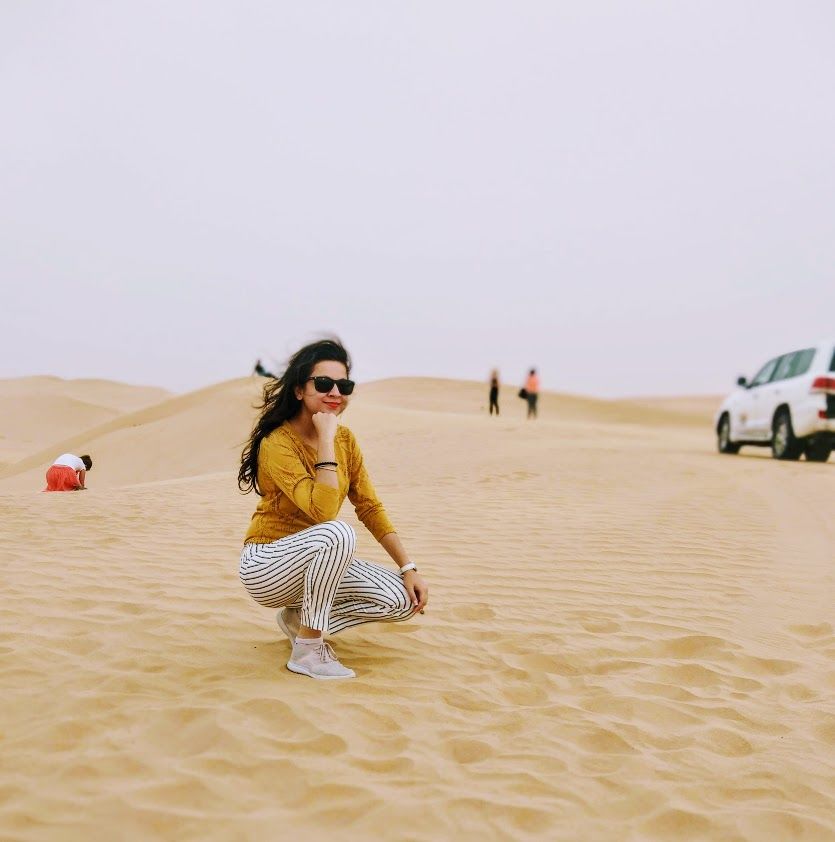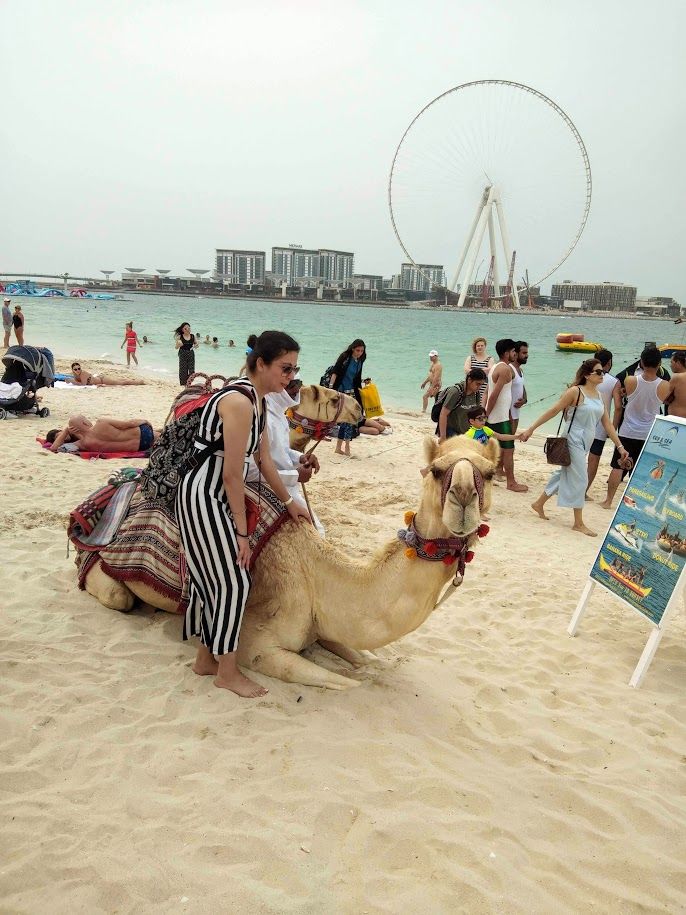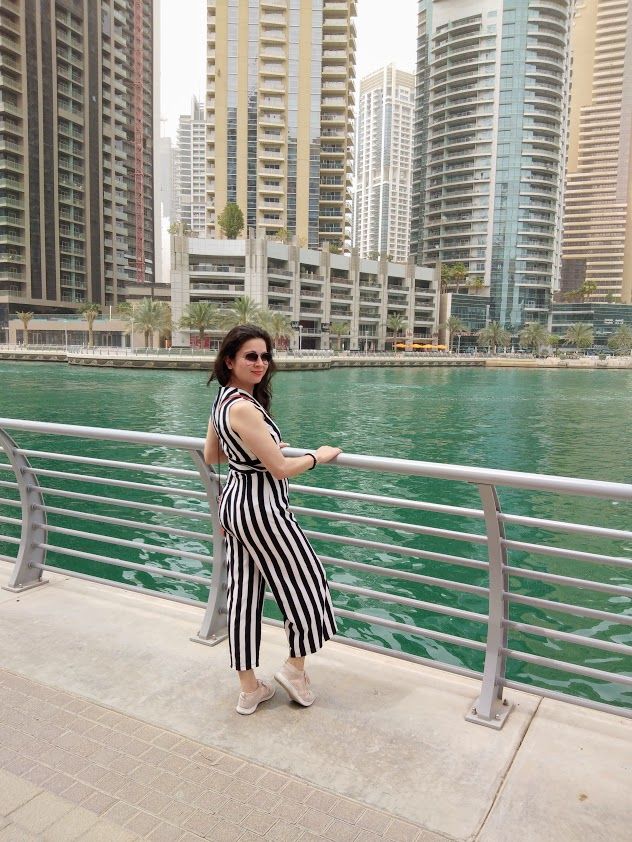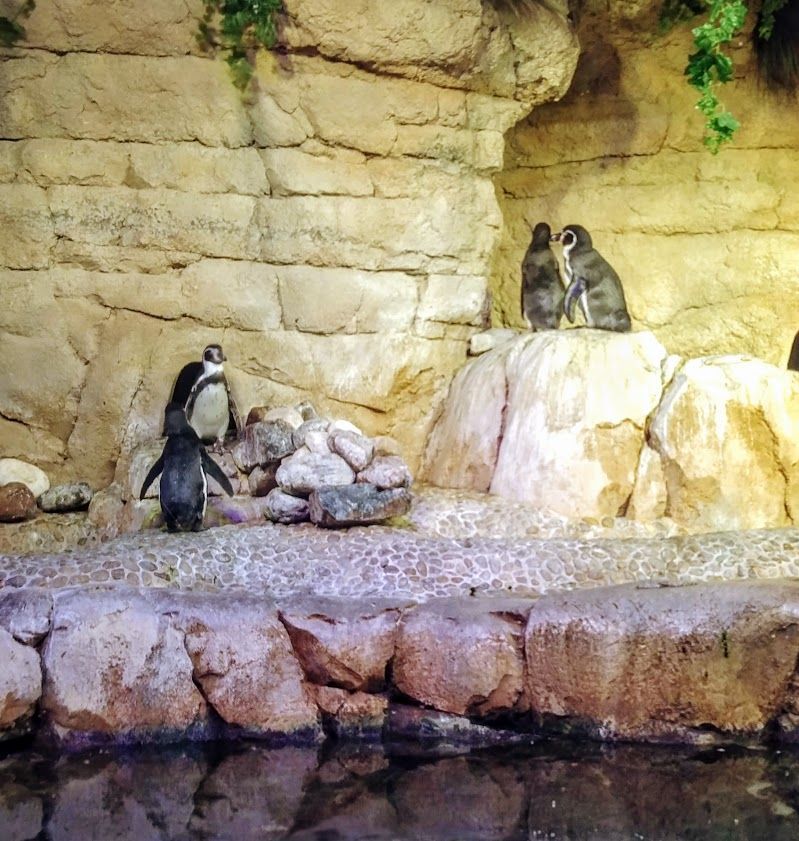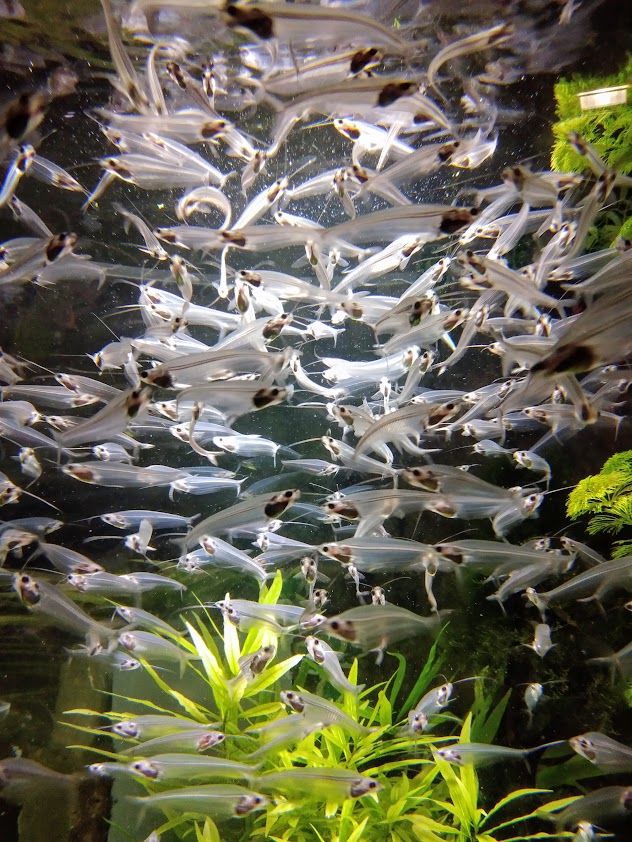 Don't forget to visit old Dubai (Deira) for its popular Gold and Spice Souq to get a feel of the old markets. Take the boat ride on the Dubai creek that costs 1 Dhiram per head to get from new Dubai to old Dubai (Bur Dubai to Deira). We got to witness a beautiful sunset on our way to old Dubai.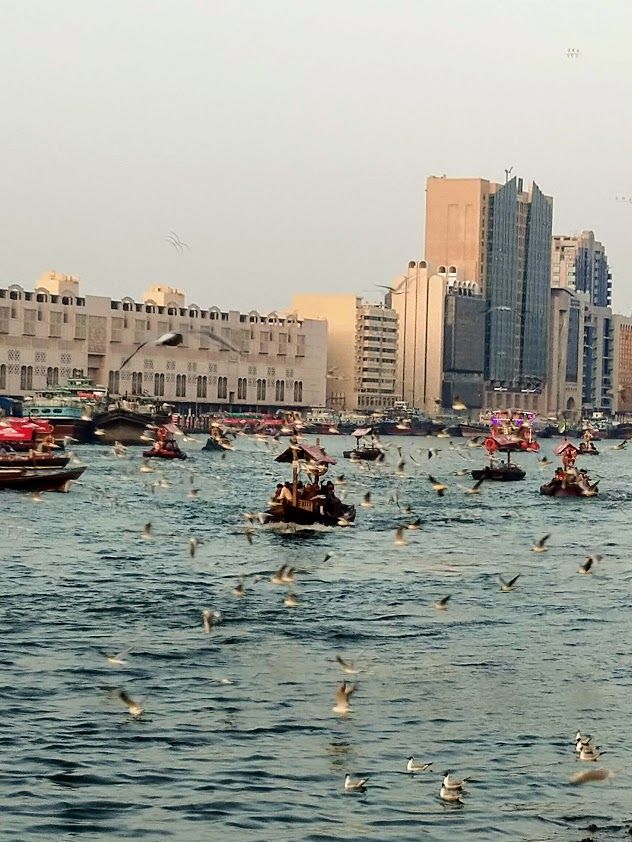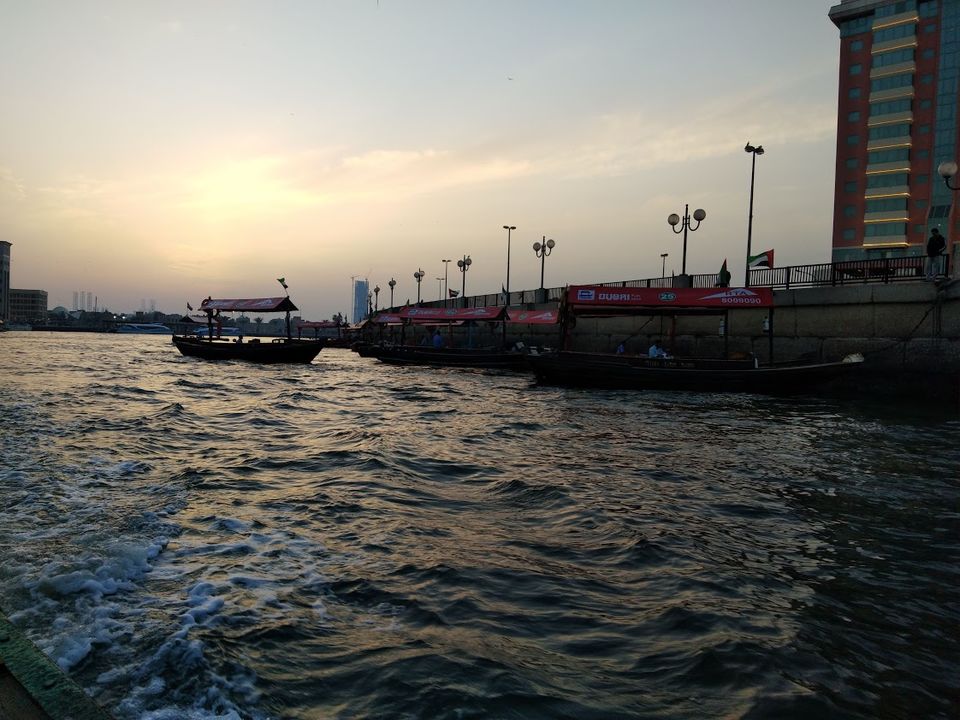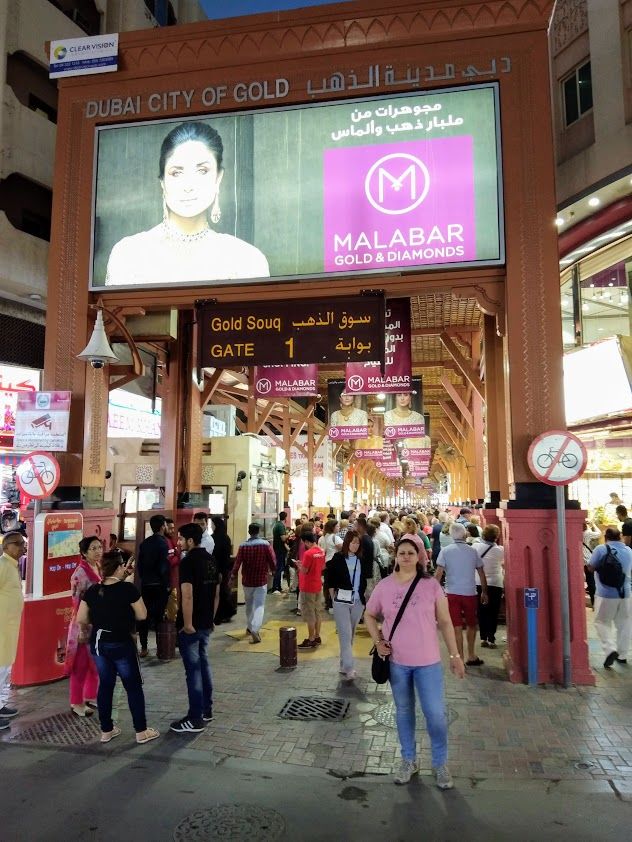 "Transport" - Dubai is well connected by metro, buy a NOL card that is valid on all buses and metros for hassle free travelling. You get a good view of the city from the metro. The monorail to Palm Atlantis is an amazing ride, at just 20 Dhirams you get to see beautiful views of the the Palm Jumeriah and the Arabian sea.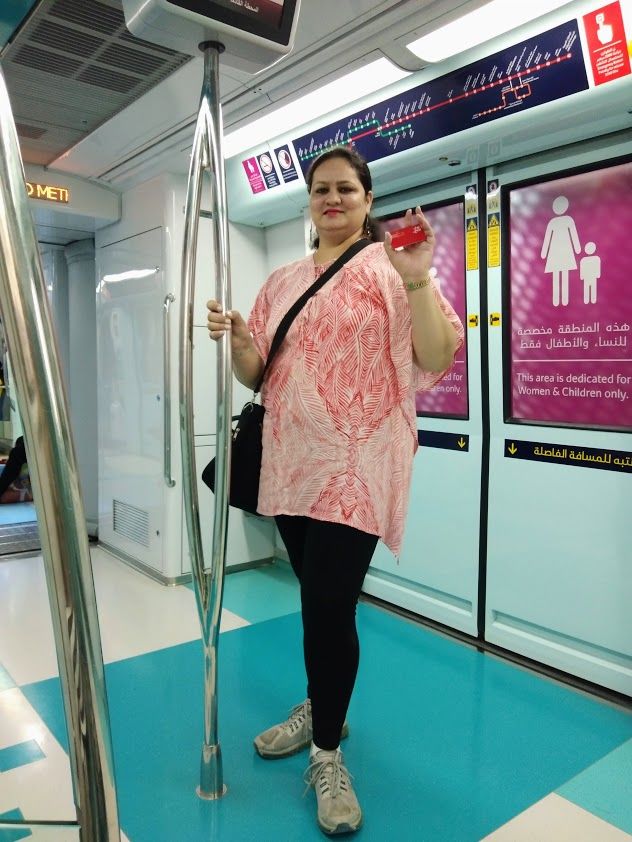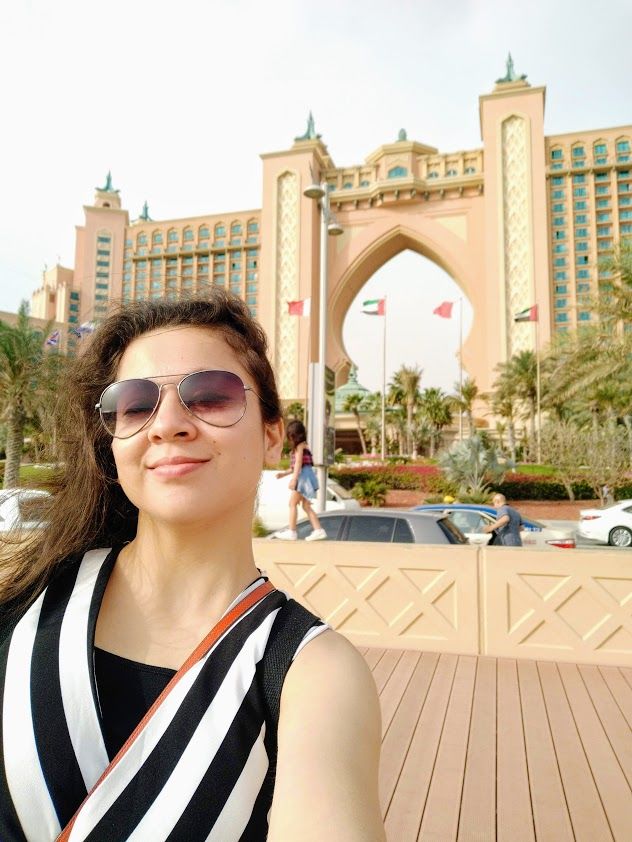 We booked all our adventures through Headout, it was suggested by one of the travellers on Tripoto and all I can say is that I will never uninstall this app, it was very handy and offered us some great deals. We ended up saving almost 40% on our bookings for Burj Khalifa and desert safari.
All in all, Dubai is a great place to unwind and just chill, moreover the close vicinity from India makes it even more alluring! It was hard to convince myself that I'm in a desert because the infrastructure is just so good. So go ahead and plan an Arabian adventure for yourself do share your comments on the post. Keep travelling !!
Frequent searches leading to this page:-
best hotels in Dubai, Dubai tourism places to visit, Dubai tour packages from Ahmedabad