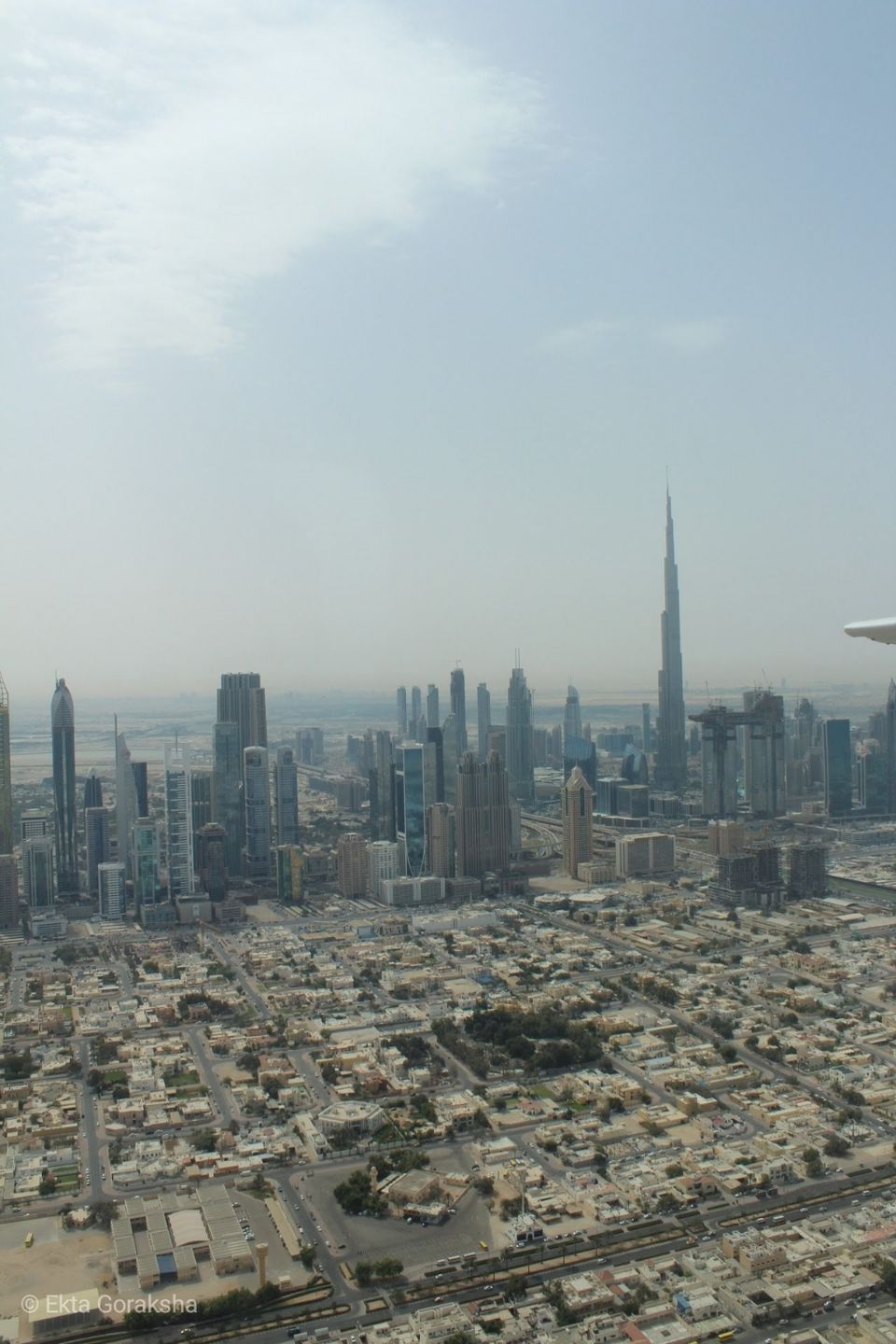 Seawings Dubai is a luxury experience to get a gorgeous visual treat and a comprehensive coverage of all the iconic landmarks of Dubai. It's an excellent way to marvel at the magnificent architecture of Dubai
The seaplane experience starts from the Seawings office which is located at Dubai Creek Golf and Yatch Club. They require you to arrive at least 45 minutes prior to the departure time and carry a valid passport as required by the government of Dubai. They give you a small introduction to your tour and illustrate the safety procedures and then you are whisked away to the point of departure.
Then we board the state of the art Cessna Seaplane for the Seawings Snapshot Tour (20 minutes - AED 940). The seaplane has ample legroom for everyone and every seat is a window seat with a wide glass window so that the view is undisturbed.
After a breathtaking takeoff , at 1500 ft above ground you see the skyscrapers huddled along the Dubai Coast and then you have a birds eye view of the Dubai Creek, Burj Khalifa, Burj Al Arab, Atlantis , Palm Jumeirah, the World Islands and much more.
It's definitely a once in a lifetime experience and a splendid way to explore Dubai Skyline.