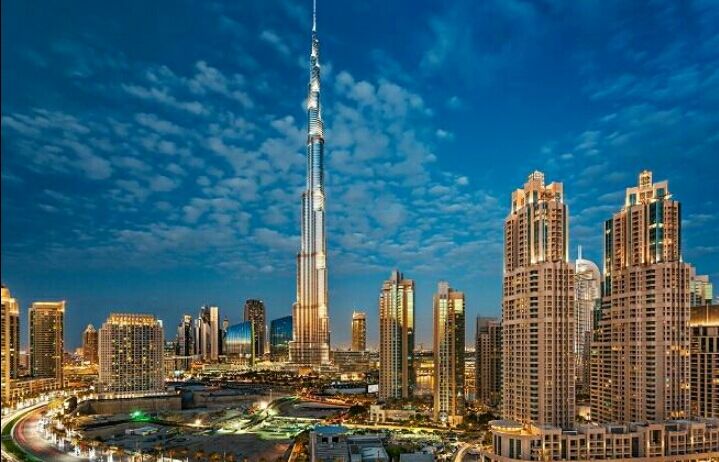 So I too decided to jump the bandwagon of travelling the world after not much contemplation cause and guess where it landed me...
The Middle East .
The fashion capital of Middle East- Dubai.
Its no walk in the park exploring the whole of this gem in the desert but with the limited dough in my wallet and time constraints i did manage to  put together an itinerary for a day in Dubai without missing out on the must-see attractions of the place.
Start your day the healthy way by opting for croissants and chocolate milk with a side of fresh strawberries.
First stop,
1. Dubai Dolphinarium.
Any given day in Dubai is a perfect day to start off with the dolphins in the pool. The show is opened by seal first with its tricks and even dance moves. Following it comes the stars of the show, the three dolphins with their trainers.
Show timings: 11 AM, 2PM & 6PM.
Ticket price :
Regular- 105 AED for adults and 50 AED for kids below 11yrs.
VIP- 125 AED for adults and 85 AED for kids below 11yrs.
Tip:
They have discounted rates on Mon, Fri and Sat for the 11PM show. It costs only 75AED for adults and 45AED for kids.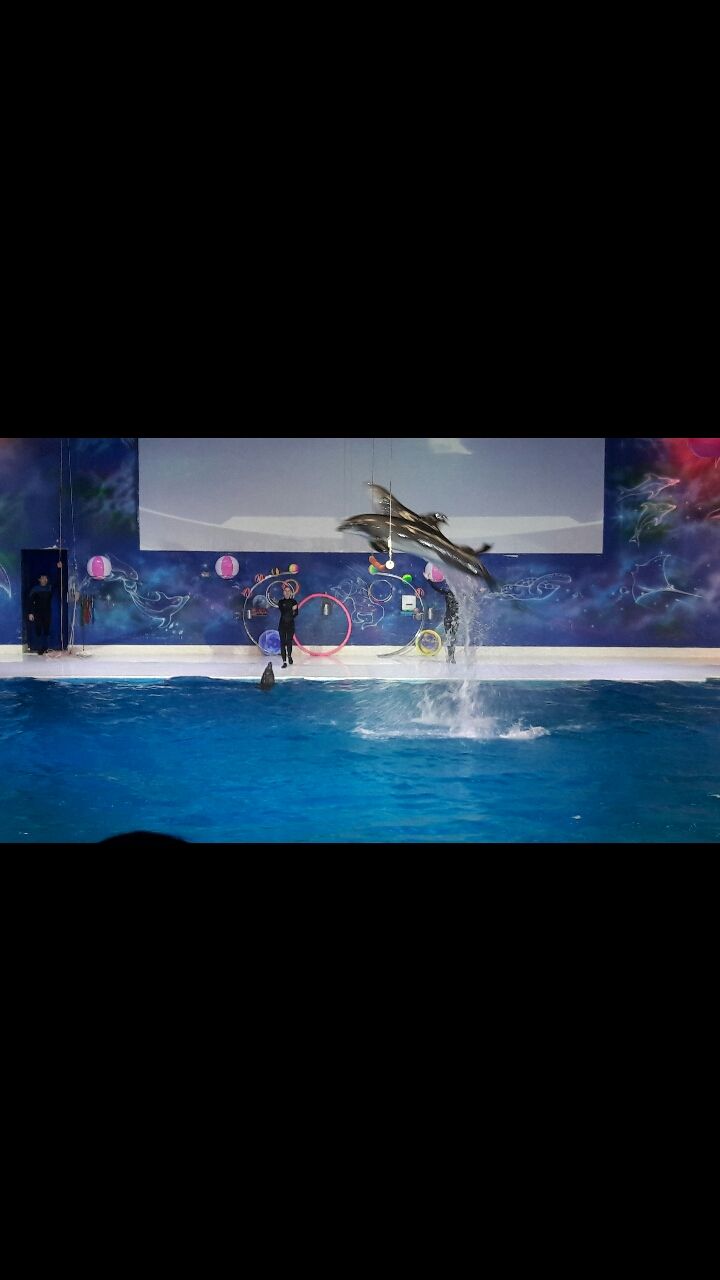 2. WAFI mall at Oud-Metha Road.
Its archtechural brilliance in itself is a sight to behold. Its based on the looks of small pyramids of Egypt complete with a mall, night club, residences and restaurants. Dont forget to take a snap next to the many pharos engraved in the coloumns of the mall.
Timings: 10AM to 10PM, except on Thur and Fri its open until 12AM.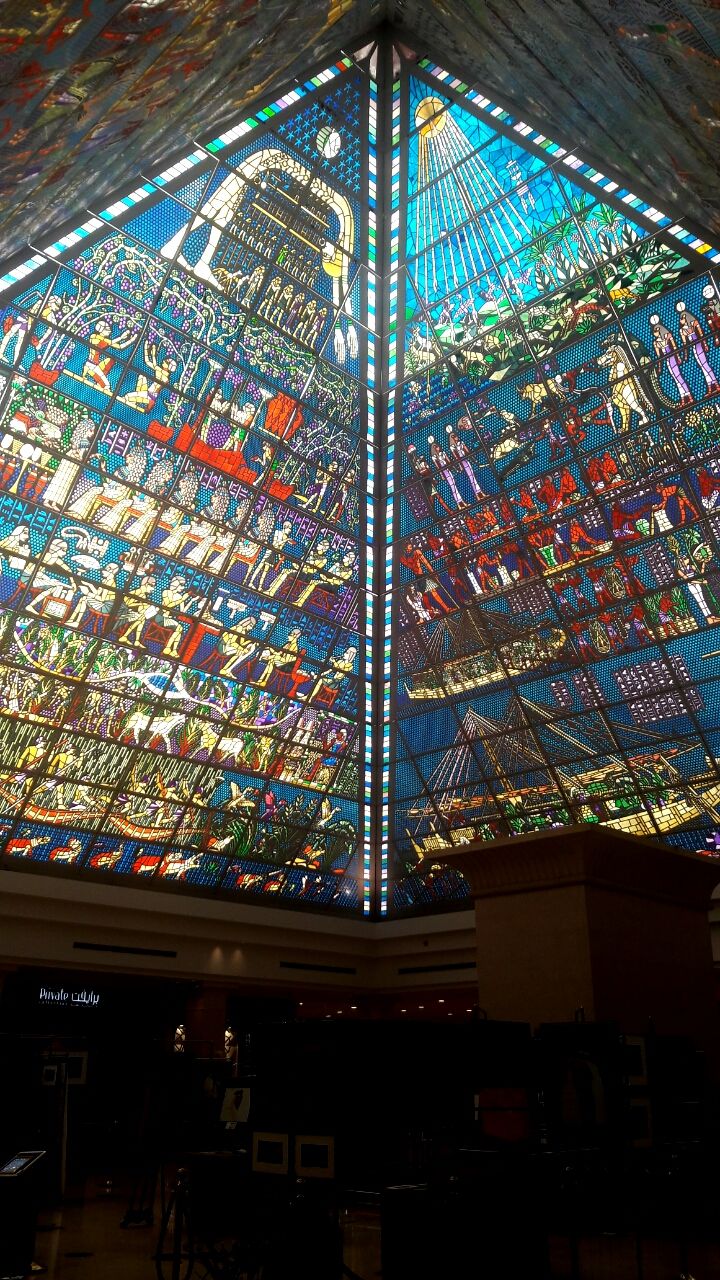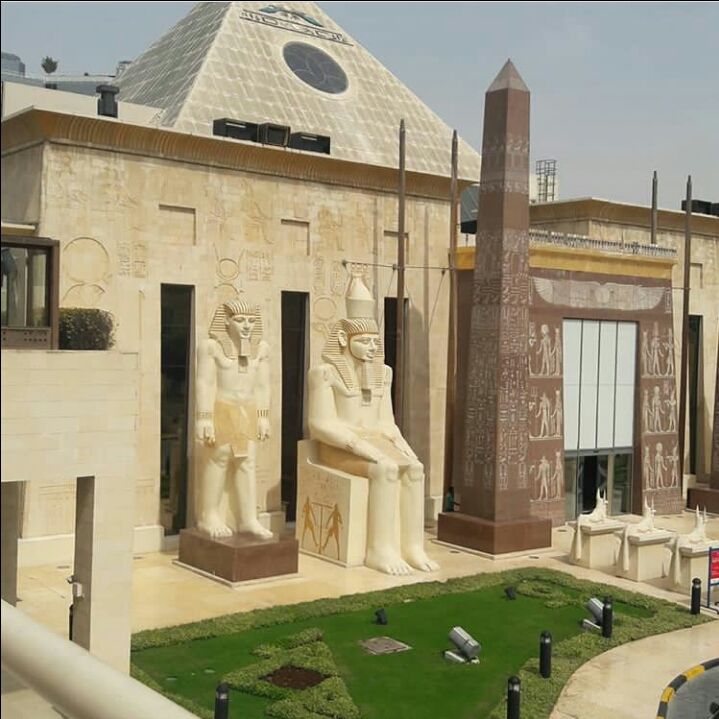 3. Miracle Garden:
Located in Dubai land it houses over 250 million plants and 50 million flowers. What makes it different as a garden is its arrangements of flowers into larger than life size objects like trees and teddy bear. There is also an arrangement of the Emirates aeroplane.
It will take an average of 1 to3 hrs to see the whole garden.
Timing: 9AM to 9Pm from Sun to Thur.
Ticket price: 40 AED for adults and 30 AED for children below 12yrs.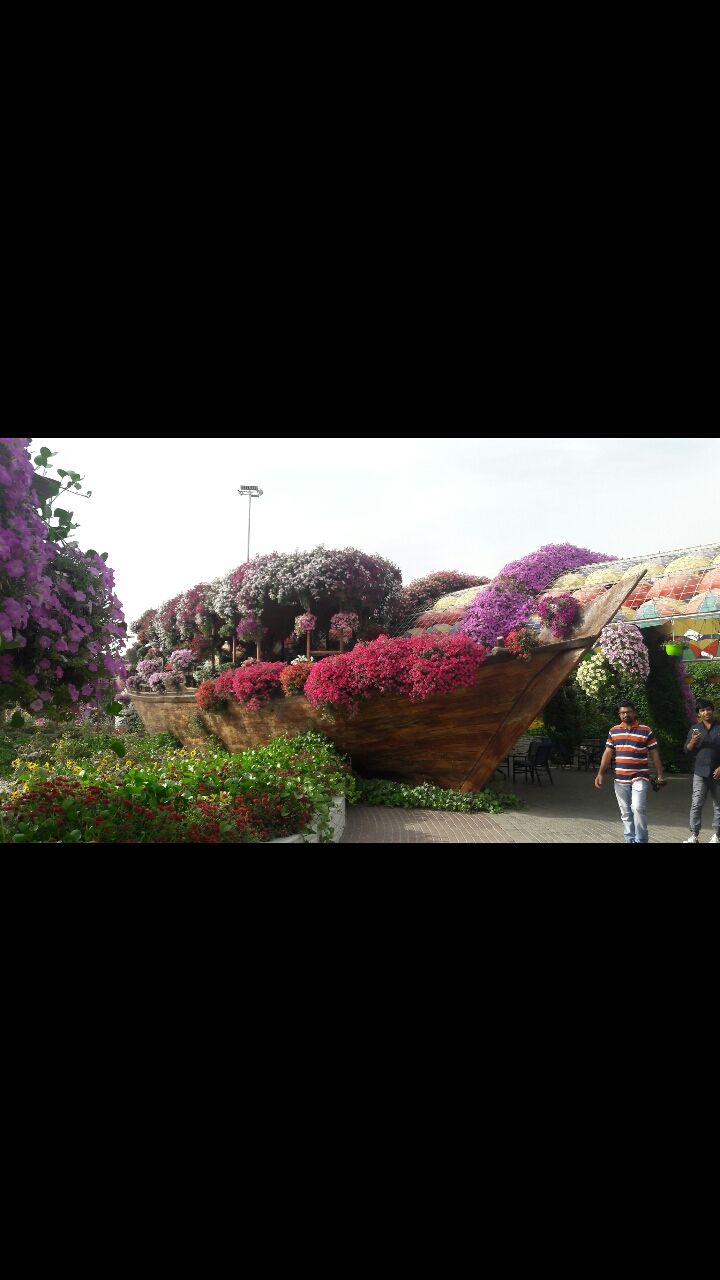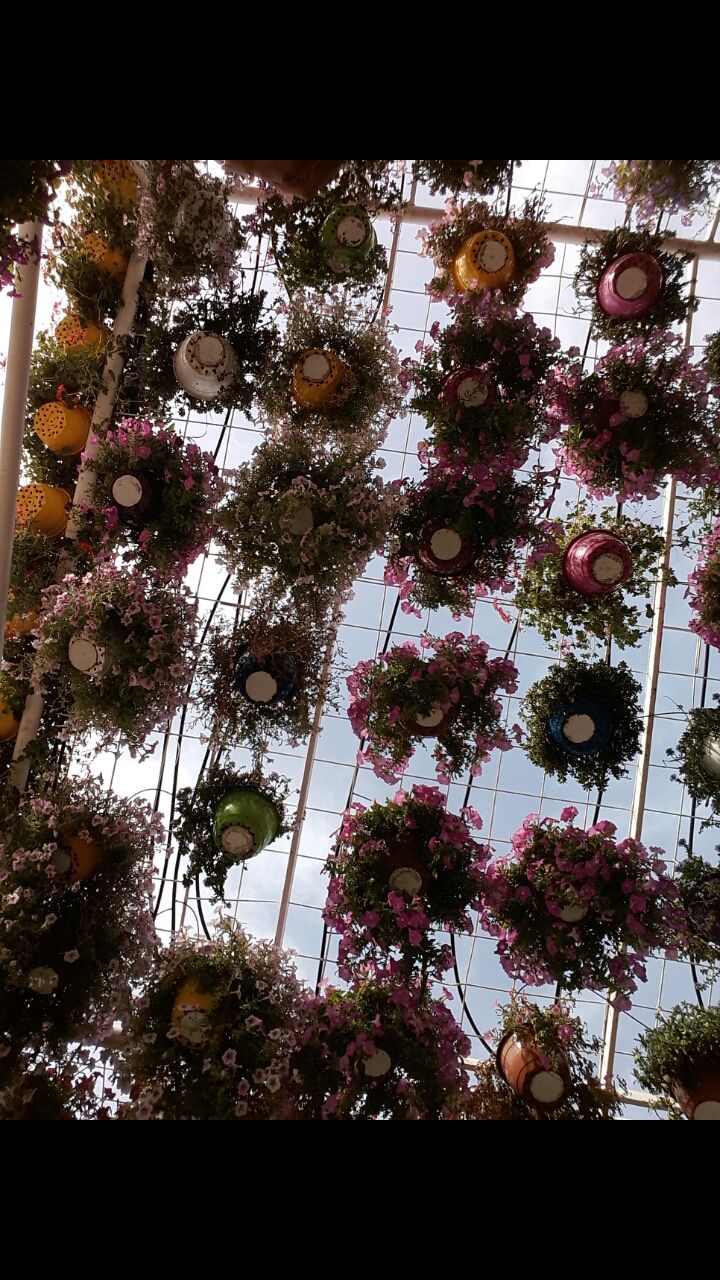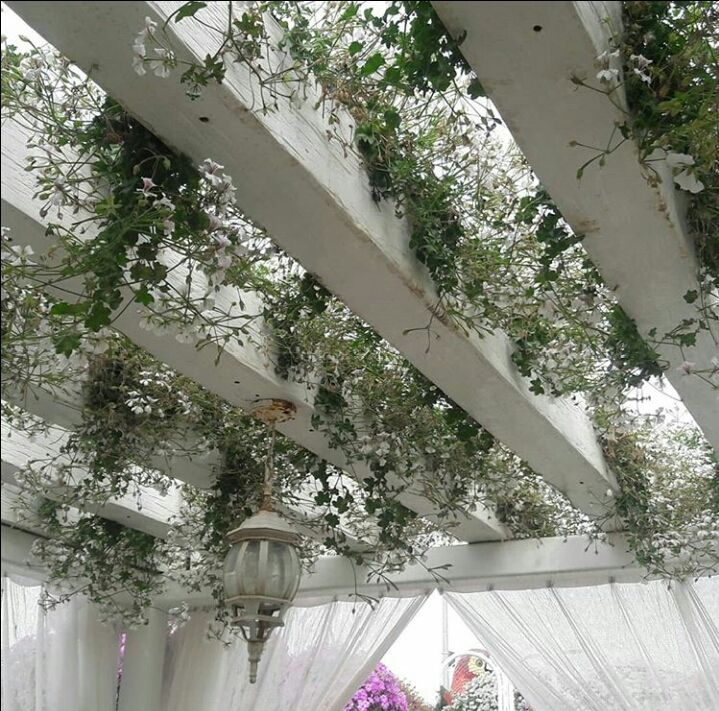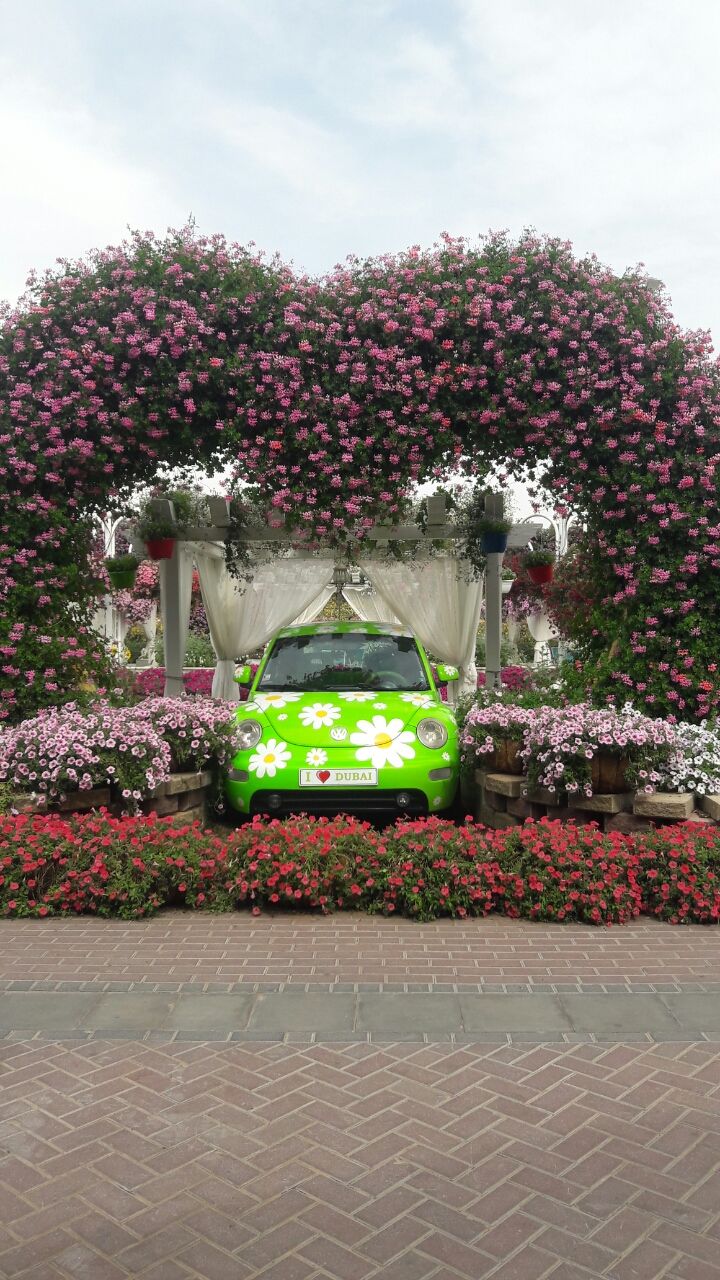 4. Dubai Frame :
Its a 150 metre high and 93 metre width this building in the shape of a picture frame from the top of which you can see the Burj khalifa, Emirates tower and the Dubai palace. You get to the top through an elevator and get to walk on the glass floor at such a height. Brace yourself for its such an experience and takes courage.
Timings : 9AM to 9PM Sun to Sat.
Ticket price: 50AED.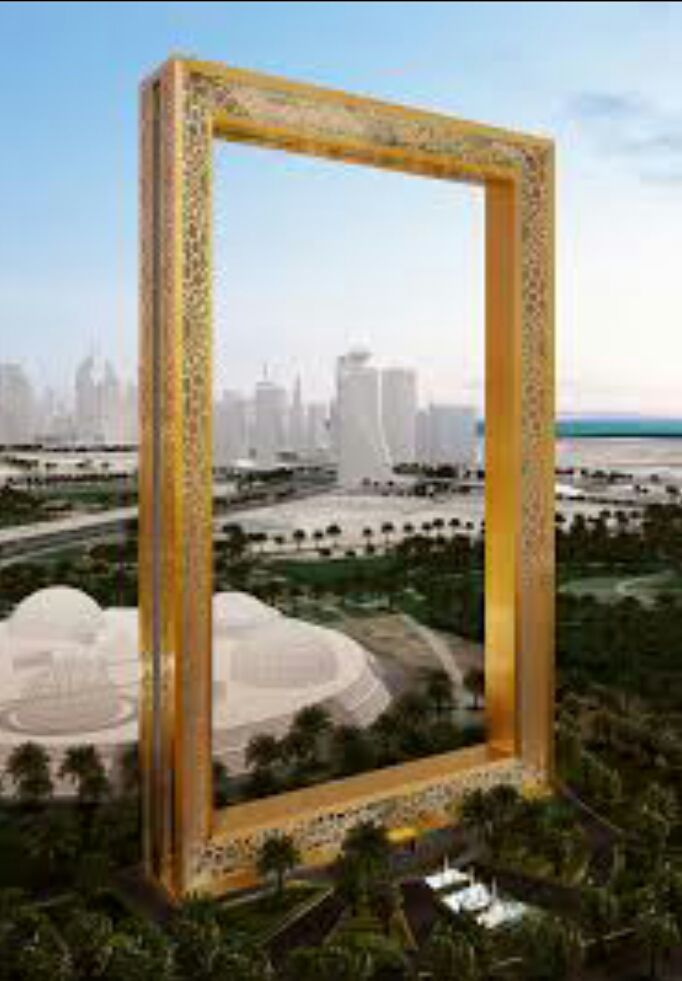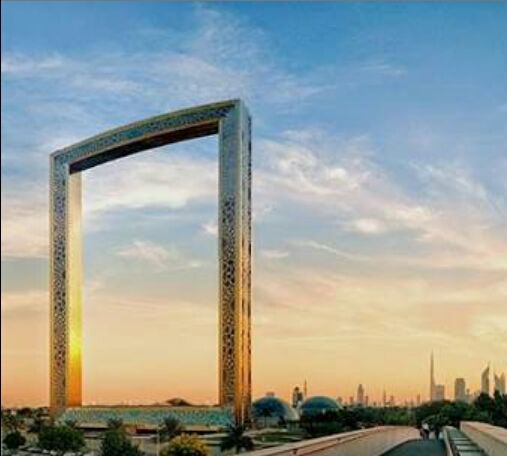 5. The Dubai Mall: and to finish it all off the Dubai way head to The Dubai Mall to window shop your way through the 2nd largest mall in the world. Free of cost, with it comes the fountain shows that are tuned to move to the music is a sight to behold. And behind it stands the Burj Khalifa all lit up and shiny.
Dont forget to stop by at the aquarium and ice rink which are major attractions within the mall. As if the mall wasn't a sight to see.
Also Do. Not. wear high heels. You'll have sore feet by the end of the day.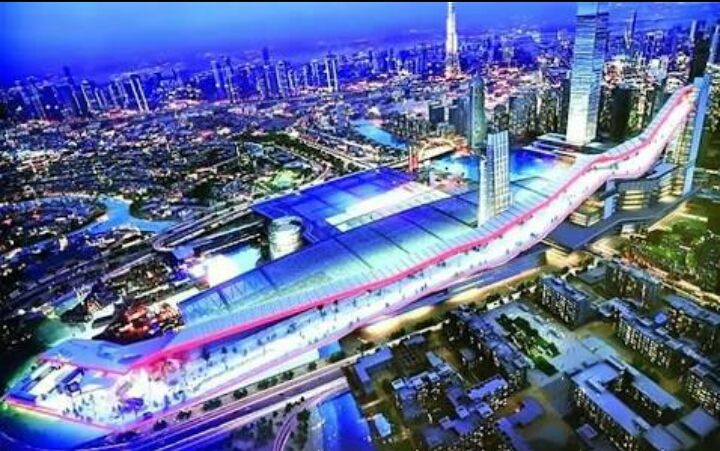 And here's a little heads up for you:
Whatever you do dont walk into this place with a hippie-low maintenance/uninterested- in-self  look. This is a fashion capital. I repeat. FASHION CAPITAL, for no silly reason so doll up and be in your Sunday best when you plan to pack the trunk for your Dubai trip.
Anyways, have a great day ahead and safe flight.
Nanni,
Namaskaram.