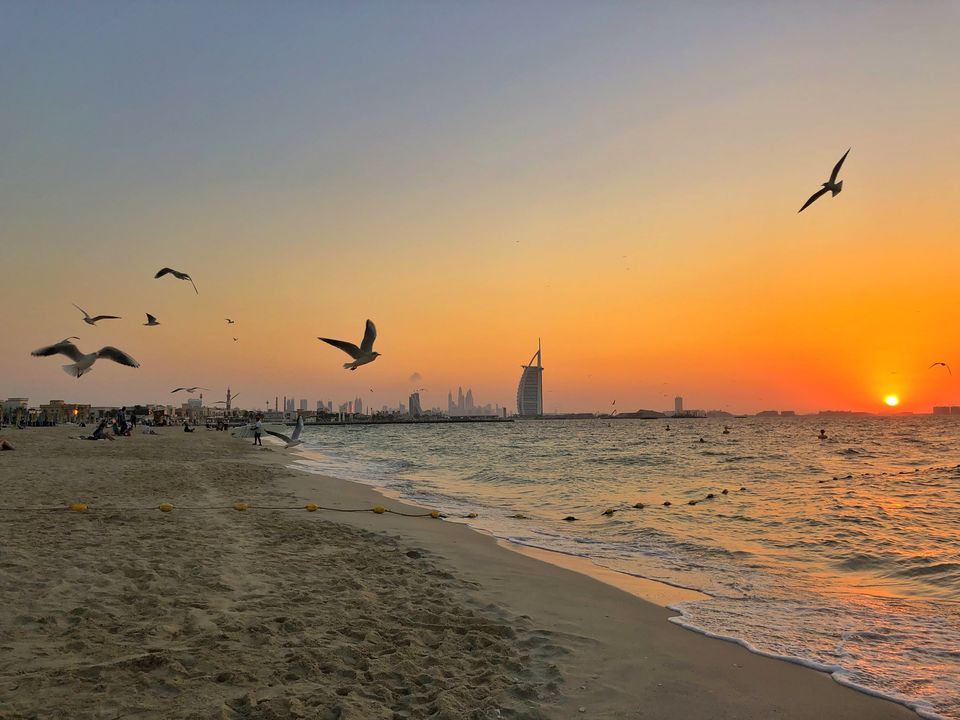 This is the second post where I tell you about places I explored in this Arab city! Read first post Dubai: Beyond the Concrete Jungle'
Whatever be your crazy fantasy, Dubai either has it or is building it. The city is home to several Guinness world records and man made wonders worth exploring in your trip to Dubai. Here is what all I explored in this touristy city, with special tips for booking & saving money!
"You haven't been to Dubai if you haven't seen its larger than life malls"
What place could better house world's tallest building other than the extravagant Dubai Mall! Also, Imagine sharks and rays swimming in the two floor high fish tank in a Mall, crazy right? There are basically two huge aquariums in Dubai- one inside the Dubai Mall and another one is Lost Chambers in Atlantis Hotel.
The Mall also has a VR Park and an ice rink. Name a brand, and you will find it here! This mall is so huge that it's almost impossible to explore it fully even in a day. Even flyover connecting metro station and mall seemed to be unending.
You can visit either 124+125 floor or 148+125+124 floor. The major difference is that 148th floor will have lesser crowd to ruin your pictures due to high price. Also, you would be served dates and coffee along with better hospitality. Prices also vary for prime (sunset) hours. We opted for 125+124 floor at 11 am of a weekday with a combo pass for Aquarium. It was still pretty crowded, so I can imagine the crowd on prime time/ weekend.
Visitor's area on 124th floor is actually an open balcony and thus direct heat became a bit unbearable after a while. 125th floor on the other hand is air conditioned, so we spent a lot of time there. From the top you can see world islands, Burj-al-Arab and even Atlantis hotel along with panoramic view of the whole city.
Tickets get sold out real quick so I would suggest you to book in advance through official website. You can also view sunrise on friday & saturday, which would be your best bet to save money as well as experience breathtaking views. The price is almost similar to non-prime hours with breakfast included, which makes it a real steal!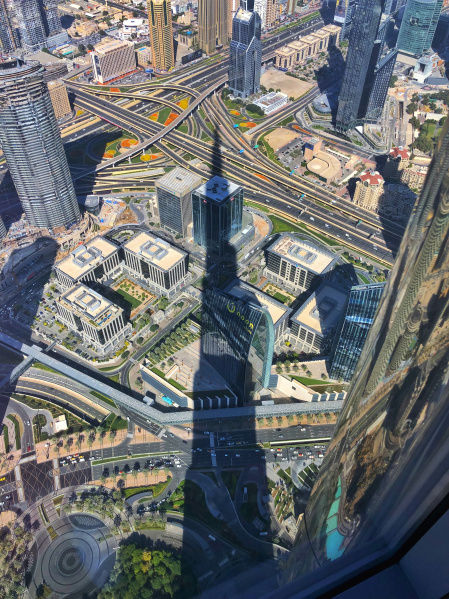 Though it can partially be seen from outside for absolutely free, I thought there might be something bigger inside, with the iconic tunnel being just an entry point. In reality, that tunnel was the only thing you pay for, with exit visible as soon as you enter!
The underwater zoo did make me feel a bit better, but I still wish I had visited Lost Chamber in Atlantis instead.
On the positive note, you do get to see a lot of marine life as well as insects, birds and even penguins. Explorer pass, additionally includes a Glass Boat tour at the top of the tank and also a behind the scene tour. Encounters with animals such as shark/ ray/ crocodile can be added at additional cost.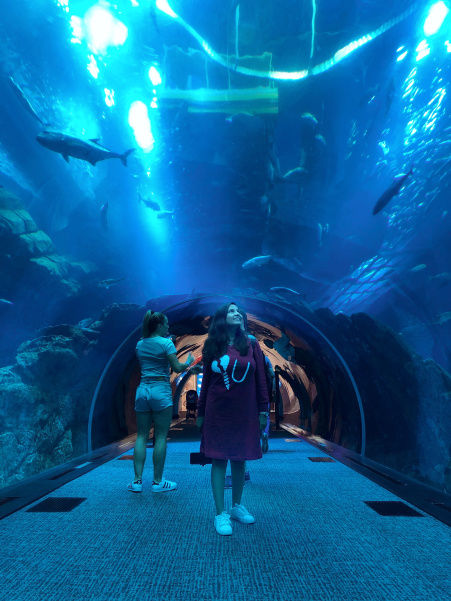 Dubai Fountain & Burj Khalifa Show
Every half an hour after 6 pm, the fountains groove to Arabic music shooting water up as high as 150 meters. Few minutes after the fountains, Burj Khalifa also lights up with colours and visuals for another spectacular experience. (Do not leave immediately after fountain show, wait for Burj Khalifa to show its spectacle!)
After walking whole day in the humongous Dubai Mall, this splendid show was enough to restore our drained energy. We watched 3 shows, each being different and perfectly in sync with music. This was probably the best thing of the day and that too for free!
There is also a boardwalk, a paid platform closer to fountains from where you can view it closely. I had pretty good view from the place I was standing so I didn't bother looking. An Abra ride is also an option which takes you near the fountain during the show. However, both of these can get you a bit drenched. Dinner overlooking these fountains in nearby restaurant can be perfect end to your day.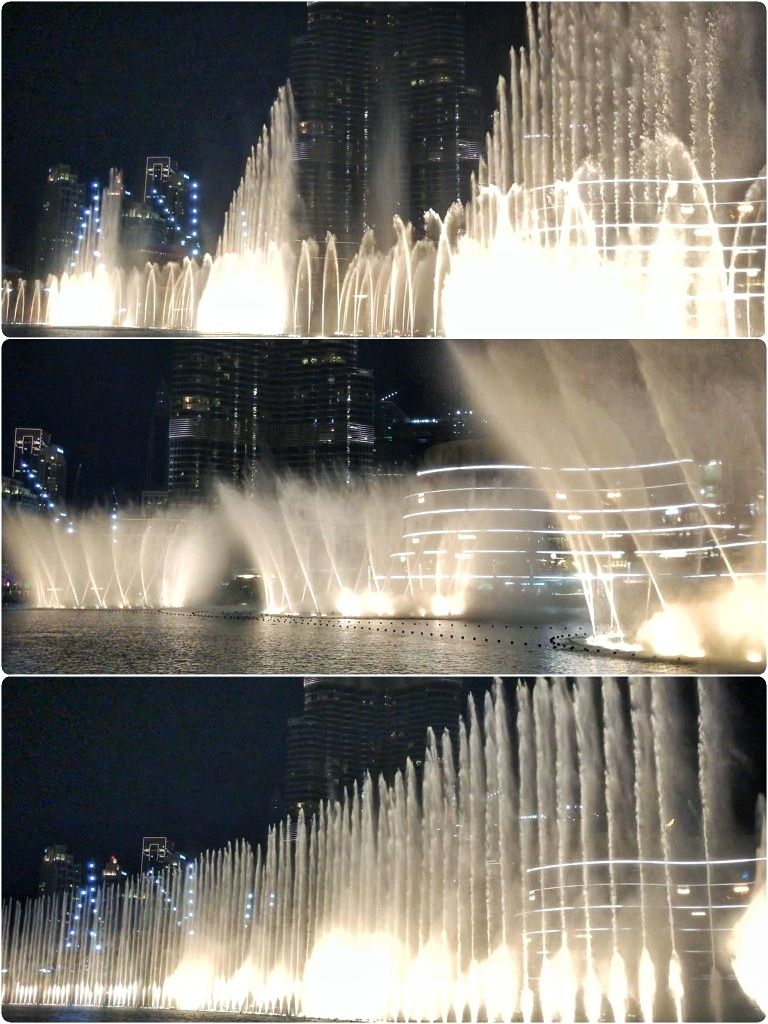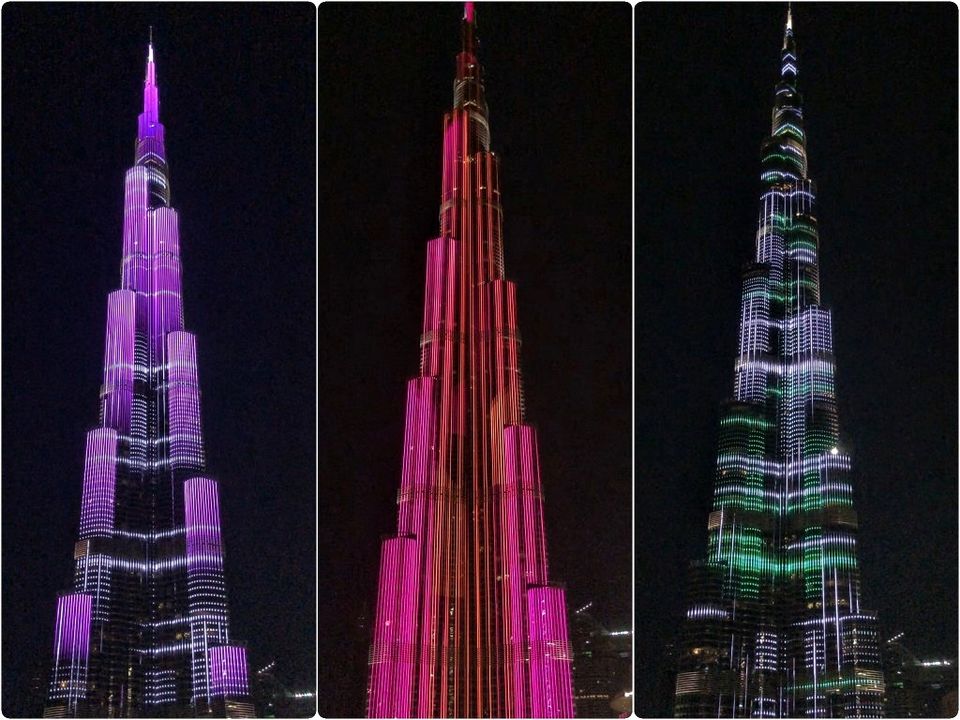 This mall takes you in the lands of Tunisia, Egypt, Persia, India, China and Andalusia through its unique architecture. The only complaint I had was with difficulty of navigation, as there are no proper signs or map installed. We couldn't really figure out where to go and ended up visiting only Persia, India & China courts.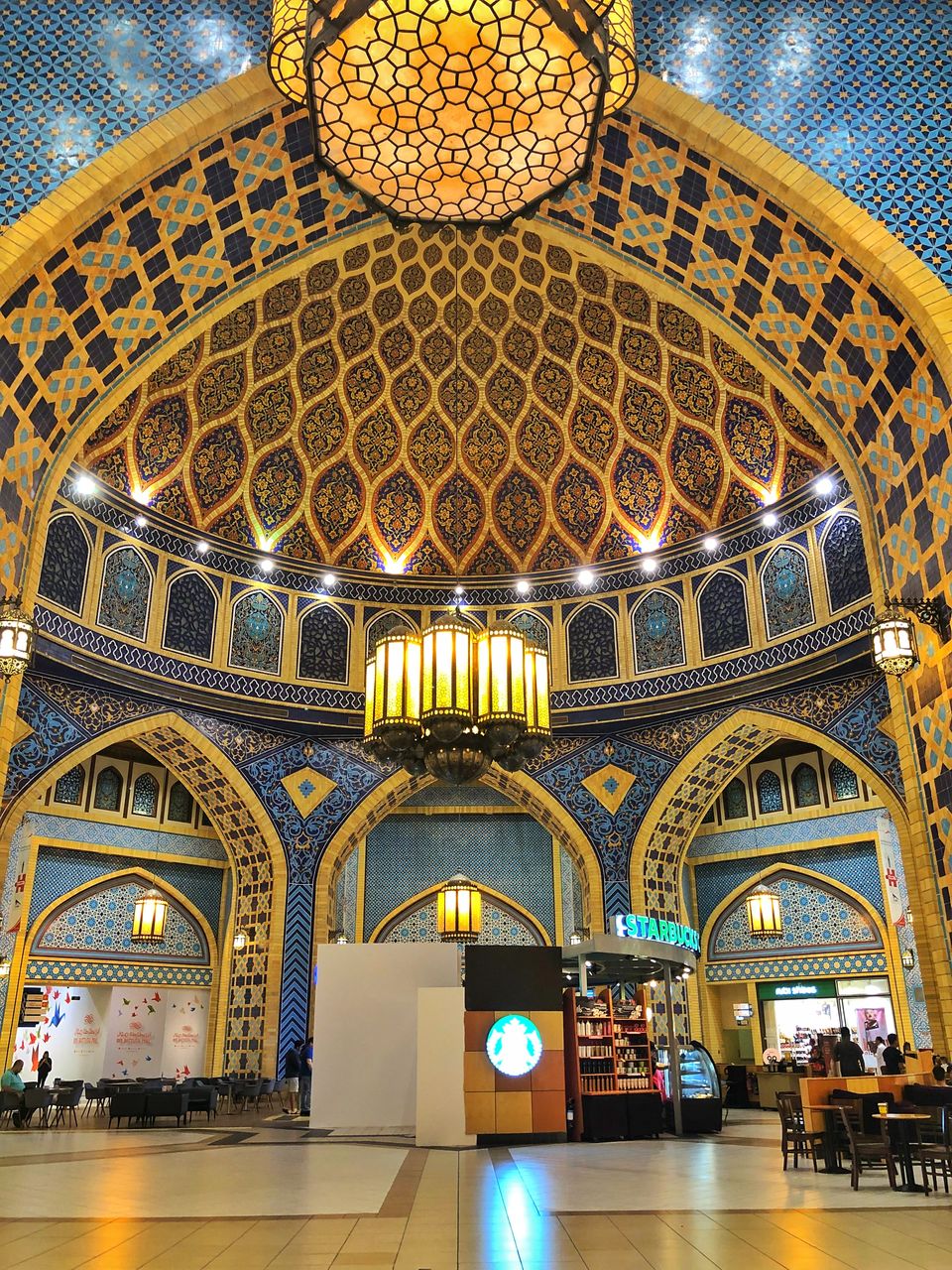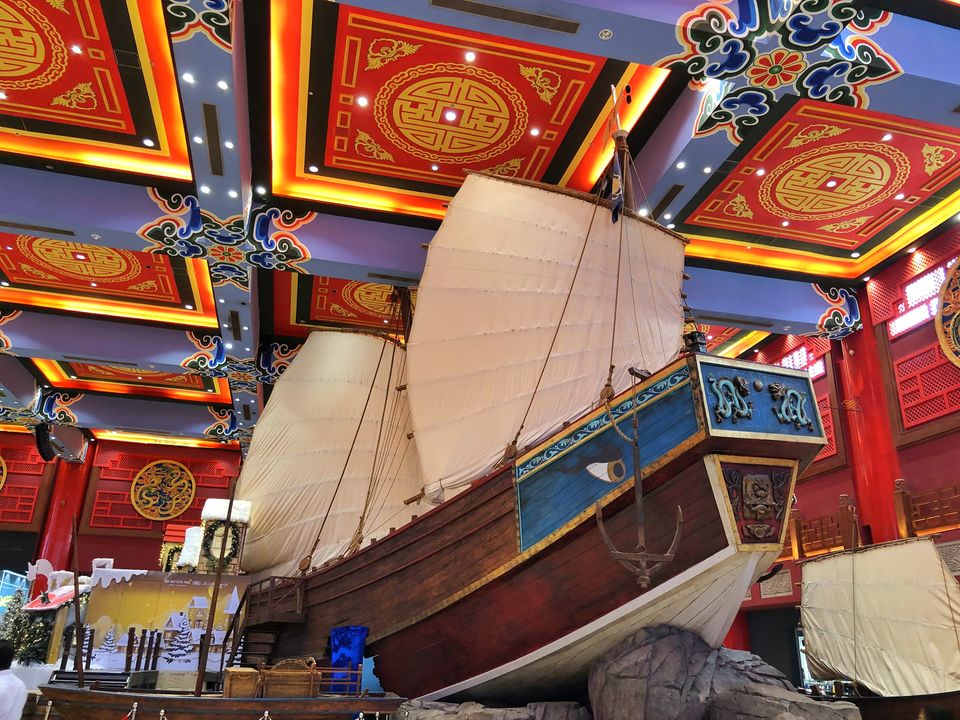 Other Famous Malls
1. Mall of Emirates (Famous for Ski Dubai)
2. Marina Mall (Nothing extraordinary, except some rooftop restaurants and lounge offering view of Dubai Marina)
"Your best walk in this concrete city will be the walk on a beach"
When you are driving from Old to New Dubai, the first touristy beach on your way will be Kite Beach. It has everything in store if you're an adventure junkie, be it kite-surfing, wake-boarding or stand-up paddle-boardig. 14 kms long walk, crystal clear water, wooden logs marking the boundaries, birds soaring with the backdrop of Burj-al-Arab made it my favourite beach in Dubai.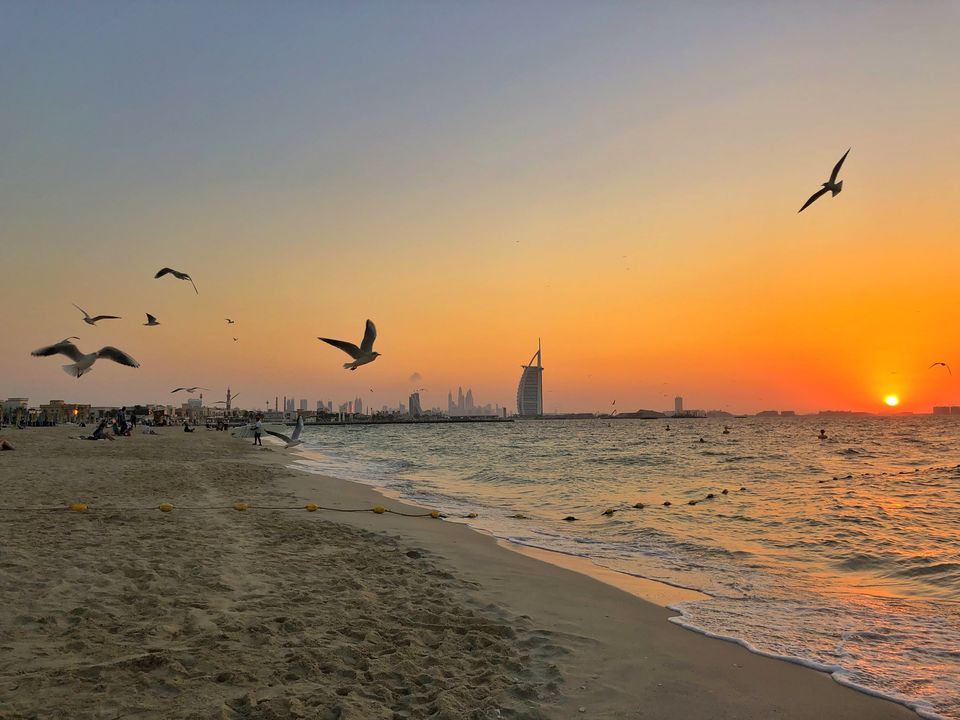 Jumeirah beach is apparently the most touristy beach. However when we visited this place on a weekday night, we almost had the whole beach to ourselves! Burj-al-Arab can be seen much closer from here, with all the intricate details clearly visible. The beach didn't have food joints that day, perhaps the scene might be different on a weekend.
The day you visit this beach, do make space for Madinath Jumeirah in your itinerary, which is just about 2 kms from the beach. The souks had a great variety of souvenirs, clothing items, perfumes and even art pieces; however prices were a bit on higher side.
These souks give you panoramic views of Burj-al-Arab surrounded by wind towers, palm trees and canals, offering a unique contrast of Old and New architecture. There are multiple restaurants to enjoy your meal overlooking this beautiful scenery, or just sit on the bench breathing in the fresh air. An Abra ride can also take you around this beautiful place if you shed some Dhirams.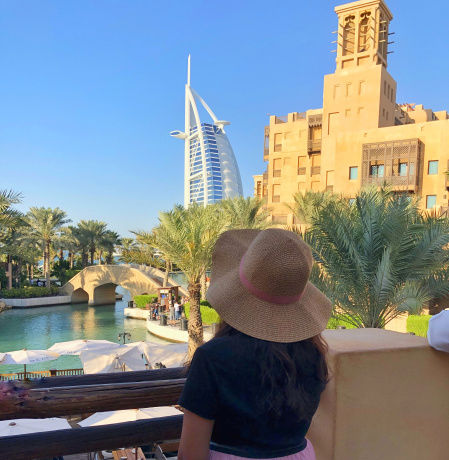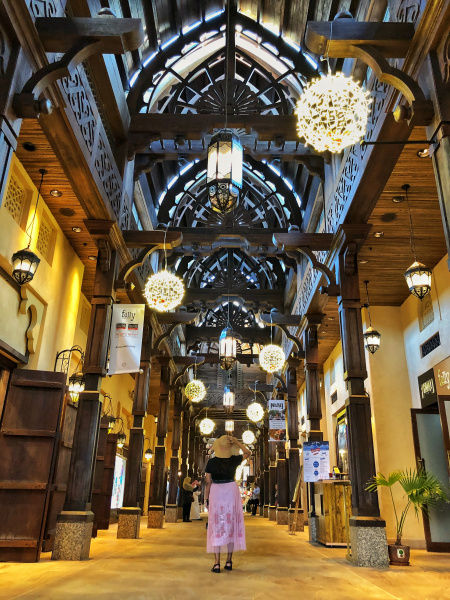 JBR offers unique backdrop of Dubai eye and vast blue ocean on one side, contrasted by skyscrapers on the other. There are many beautiful restaurants and food joints, making it a busy place even on a weekday. Ever had a dinner up in the air at 40 meters height? You can do it here at Flying Cup on the JBR beach. The Cup also rotates very slowly ensuring you get 360° panoramic view of JBR. You can also choose to have snacks or simply buy a normal ticket to enjoy the views!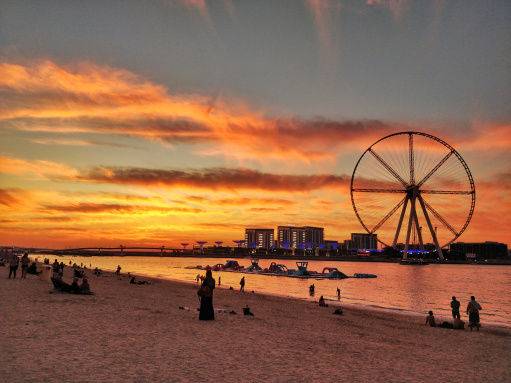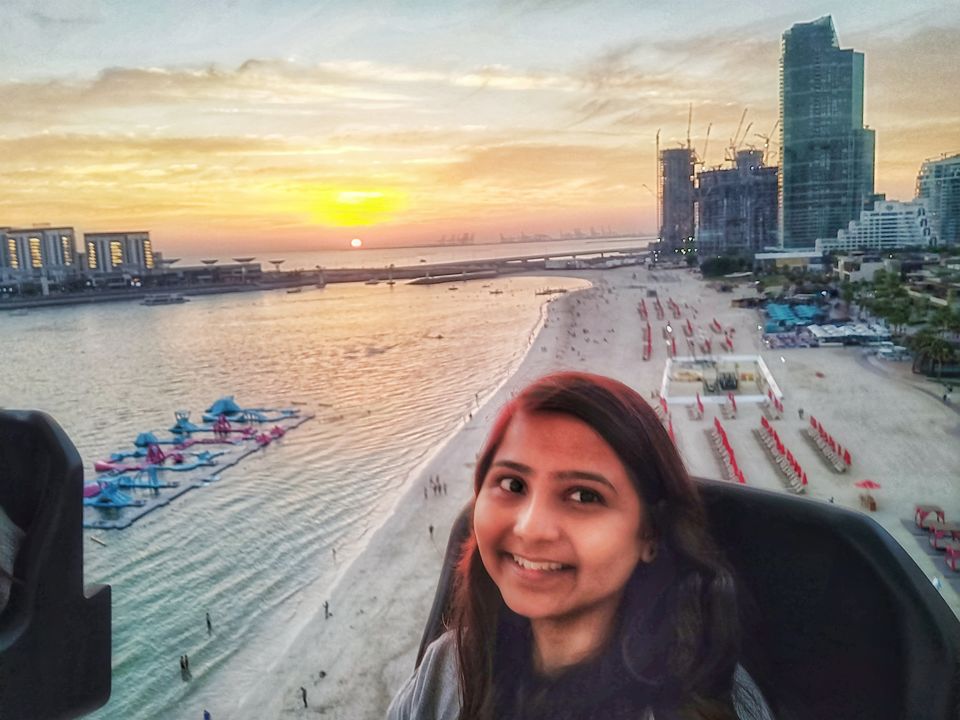 Dubai Marina is at walking distance from JBR. Skyscrapers, fairy lights, yachts and pretty surroundings make this walk picturesque. Go for a lavish dinner on a Yacht/ Dhow or in a restaurant overlooking this beautiful scene, or simply enjoy a delicious budget burger from a food truck along the walk, this place promises a meal with a view.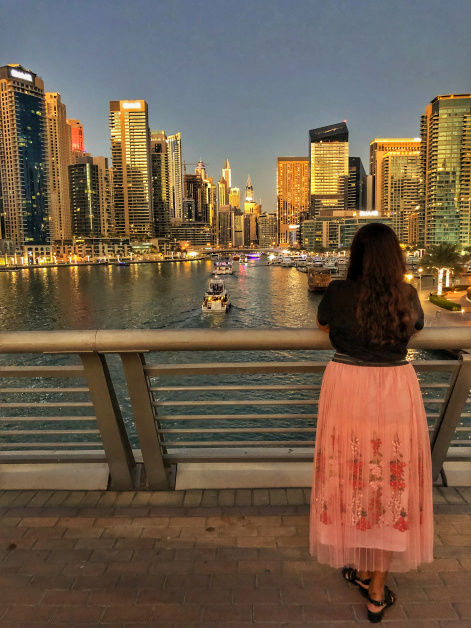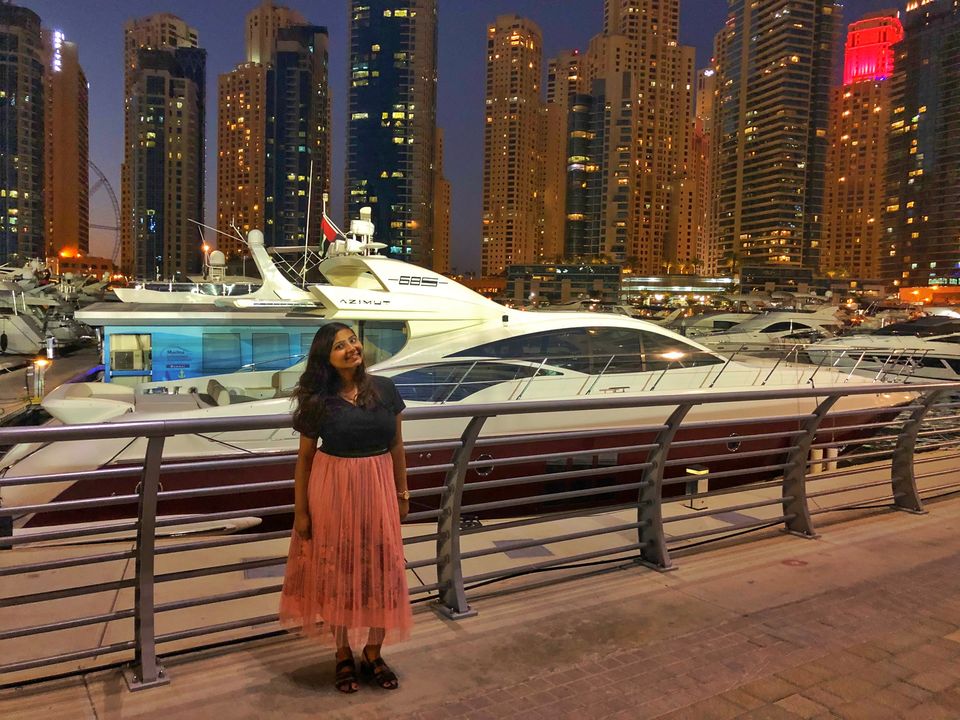 Places I missed:
1. Al Sufouh Beach: This is amongst the lesser touristy beach and you will not find food stalls, washroom and other facilities here, which actually makes this place peaceful for a quiet time overlooking the pretty skyline of Dubai.
2. Palm Jumeirah: I personally wasn't interested in just clicking pictures of Atlantis Hotel from outside, but if you have booking for Lost Chambers Aquarium/ Aquaventure waterpark or a brunch in Atlantis, you can surely explore more in Atlantis and around the palms. If you wish to see the palm shape and don't really intend to go for skydive or helicopter ride, you can always go to a fancy restaurant offering views of Palms (Check Zomato's list for Restaurants with a view.)
"You will fall short of time but not of things to do in Dubai!"
Who had thought world's largest natural flower garden would be in a desert!? This garden is truly a Miracle to house over 50 million flowers and 250 million plants shaping your favourite Disney characters, tall houses, beautiful animals and even a gigantic emirates aeroplane. All around, you see colours and smell the fresh fragrance. Swings, benches and chairs under the canopy of umbrellas, heart shaped arcs and lots of flowers make sure you spend quality time here. This place will surely give you loads to post on your Instagram. Sad thing is, you can visit this place only from October to April.
I witnessed the best sunset of my life here when the pink hues perfectly complimented and added to the beauty of this mesmerising garden. The entry fee of AED 50 felt worth it. There is a butterfly garden as well nearby with separate entry fee, since due to shortage of time we couldn't cover it.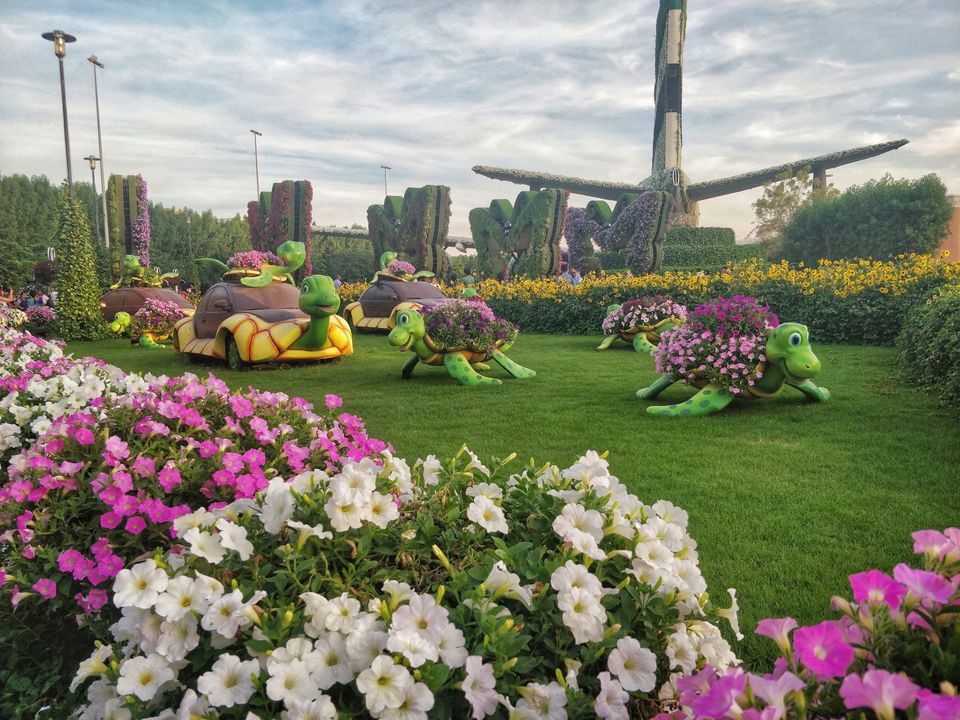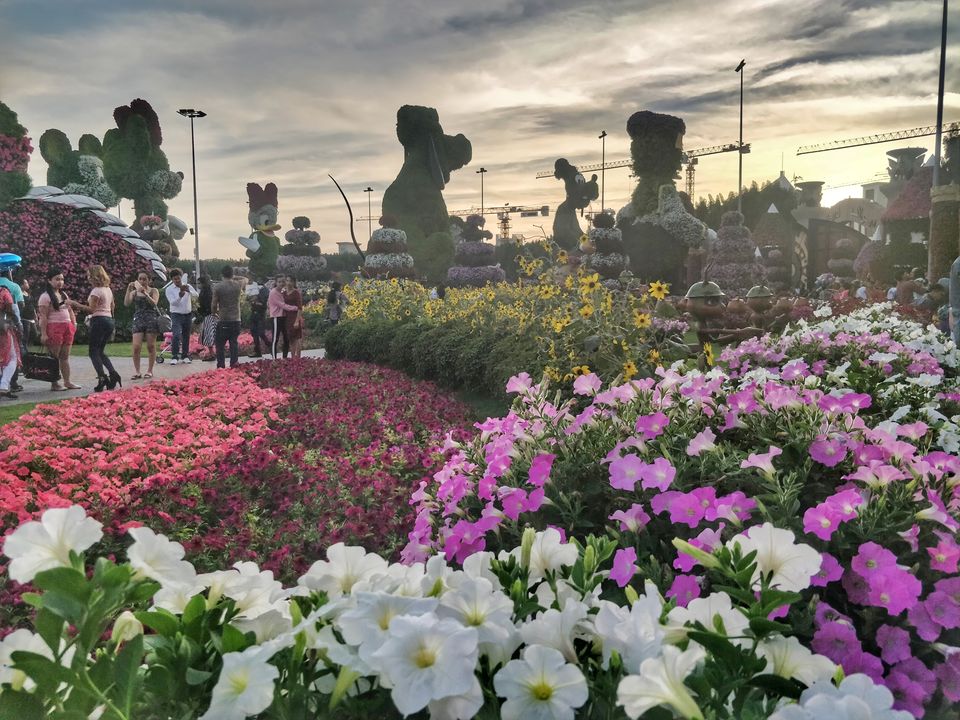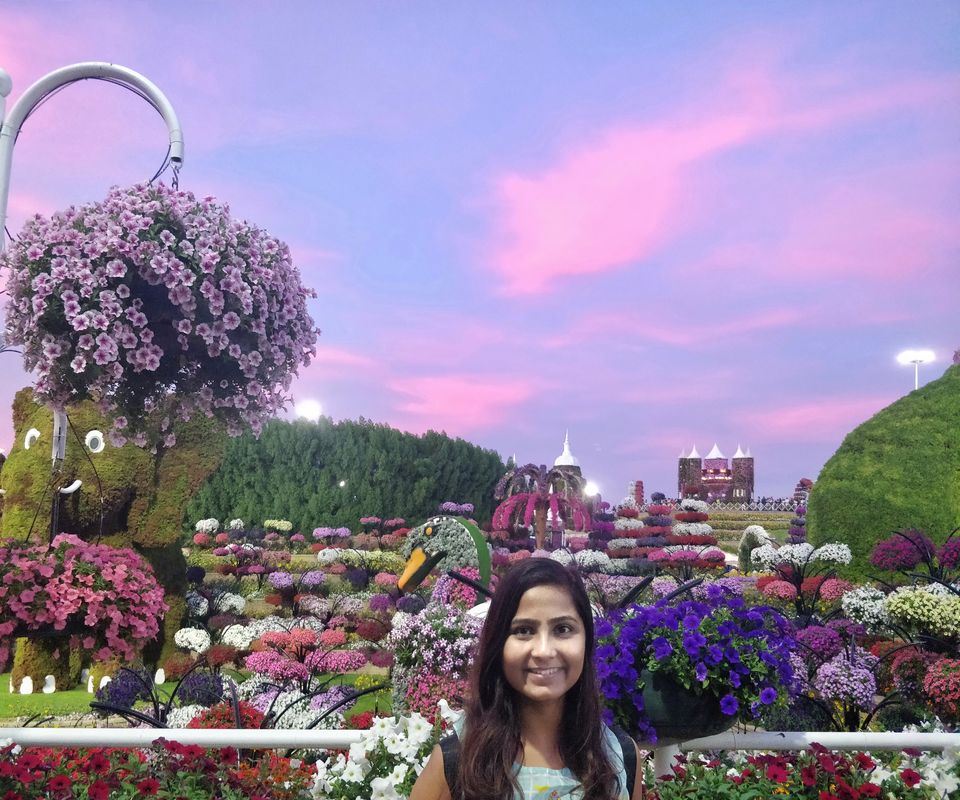 Want to shop unique products from all the countries under one roof? This multicultural festival park has pavilions for each country reflecting respective culture with kiosks selling everything from souvenirs, textile, garments, handicrafts, electronics, gadgets, linens and innumerable things! Foodies can enjoy cuisines from all over the world. It's more like a fair where you eat, enjoy the rides and shop till you drop! For me, products seemed overly expensive but it's definitely worth giving a visit for sheer grand scale and fun atmosphere, all for just an entry ticket of AED 15!
Make sure to check about fireworks on special occasions and weekends, or any upcoming events on the official website before your visit. Global Village also operates only through months of November to April.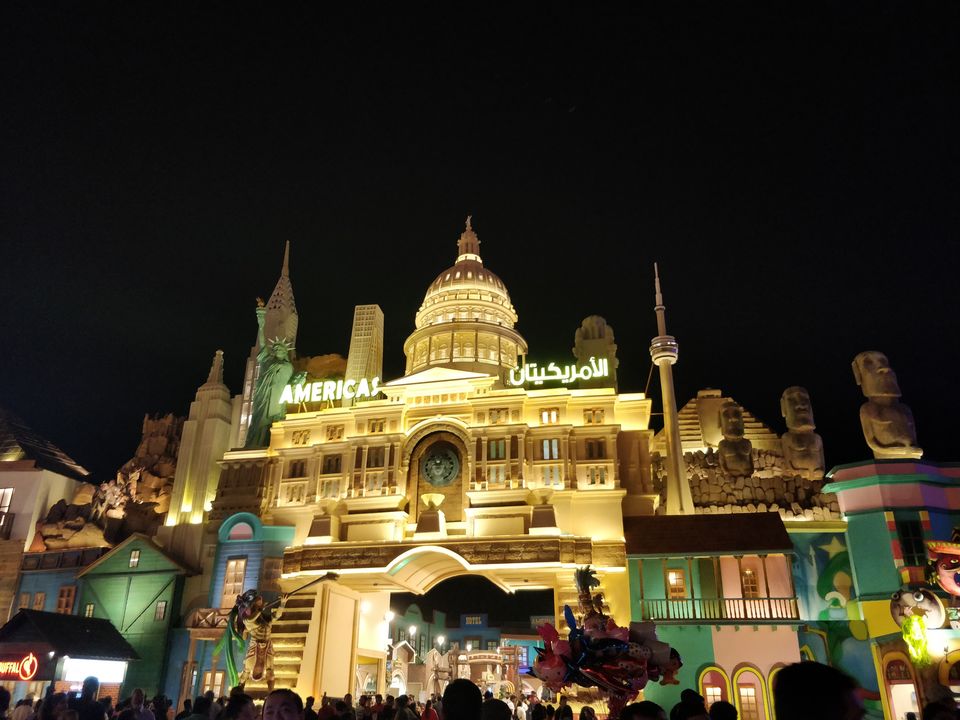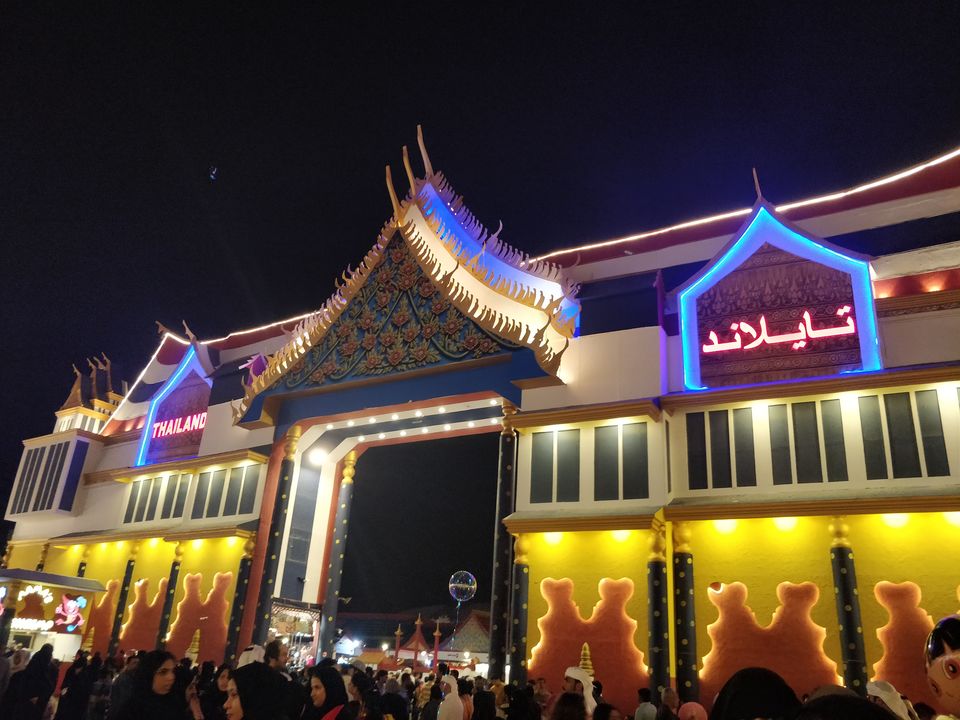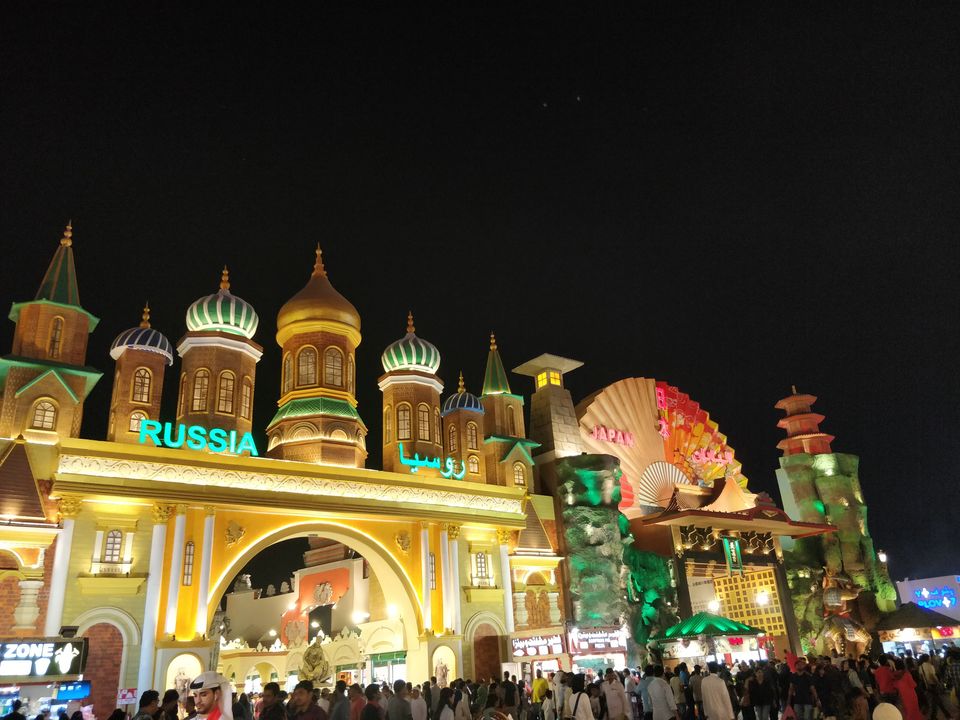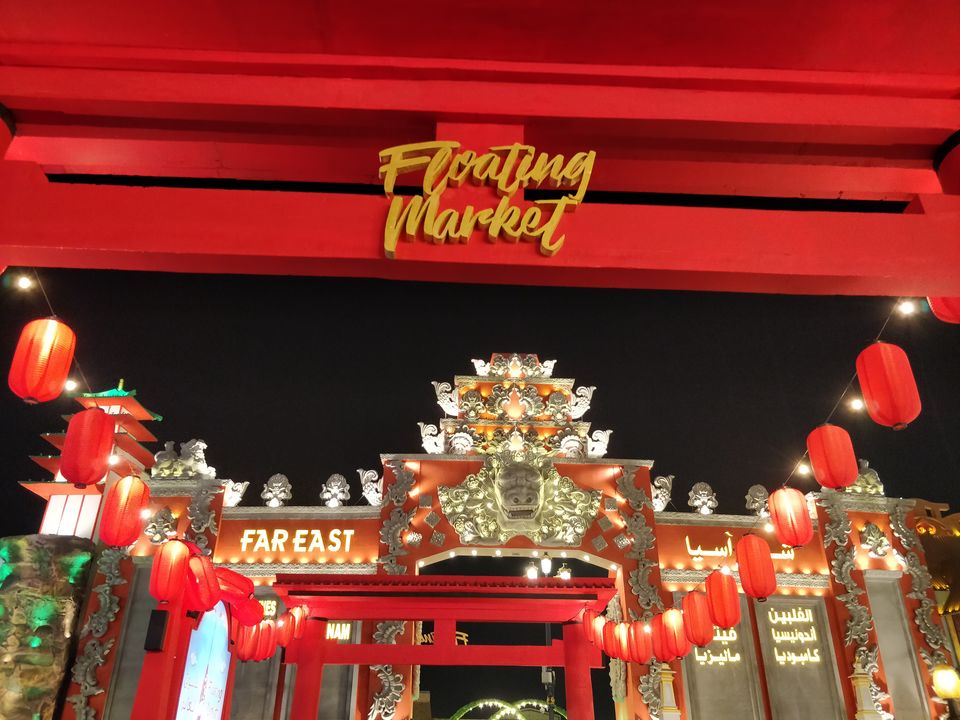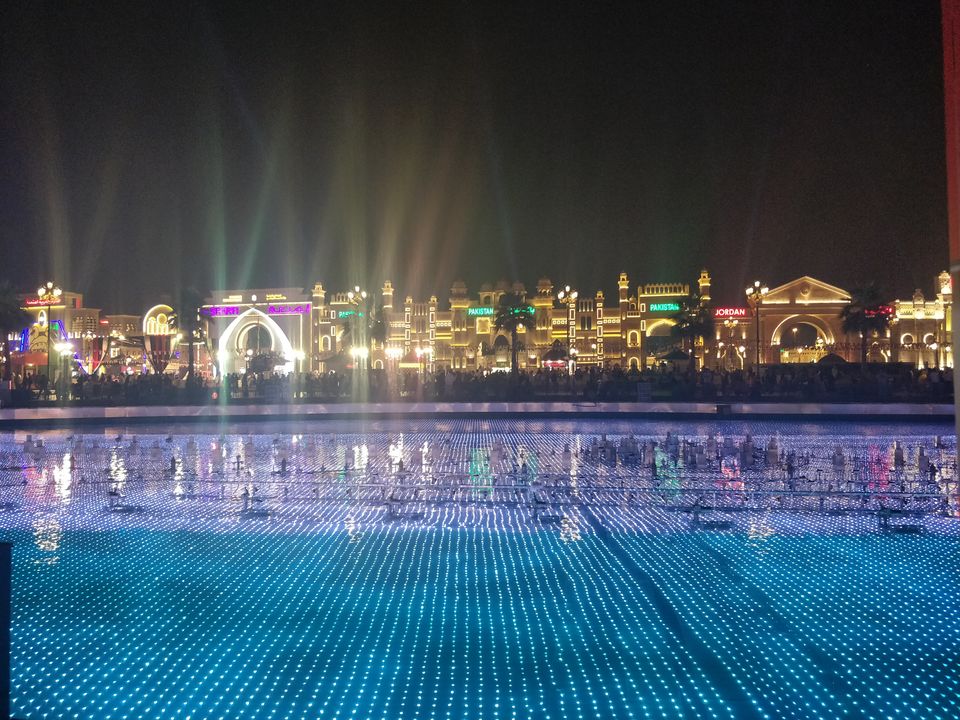 Though a highly commercialised activity, it's a must do in your first trip! Activities include Dune bashing, Camel Ride, ATV/ Quad Bikes, sand-boarding, photo with falcon, photo with arabic costume, heena/mehendi and tanura/ fire/ belly dancing show as you enjoy your meals.
Few activities might be paid (Quad bikes/ photo with falcon was paid) or free ones can be very short (our camel ride was hardly for a minute!), so confirm before booking your package. Meals usually include evening snacks (we got samosa and some weird tikki) and dinner (very cold and not so good!) Also, you have to make and follow the lines for food and cold drinks, unless you opt for private/ VIP safari.
On positive note, I enjoyed dune bashing and it will definitely leave you either scared or pumped up with energy. It was hard to complaint about cold food, as temperature really drops at night and so keep some warm clothing with you. Overall it was a fun night and something that you should do at least once in Dubai.
There are tonnes of tour operators and they provide more or less similar service. We opted for Luxury tours. (Deal from Groupon website AED 65 per person) We were ultimately combined with other operators in the main desert camp for food and activities. You also can get a great last minute discount if lucky enough; when our bus wasn't full some people negotiated last minute booking for as low as AED 40! So don't think higher price will provide better service, and do your research well! You can even chose a morning safari, however evening safari would undoubtedly be more fun.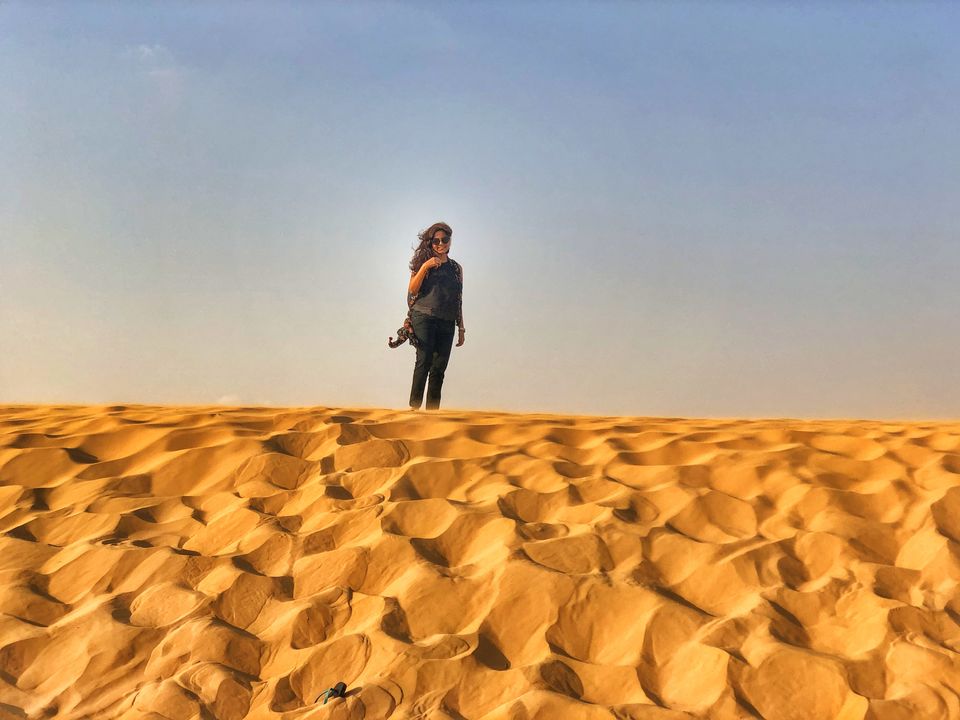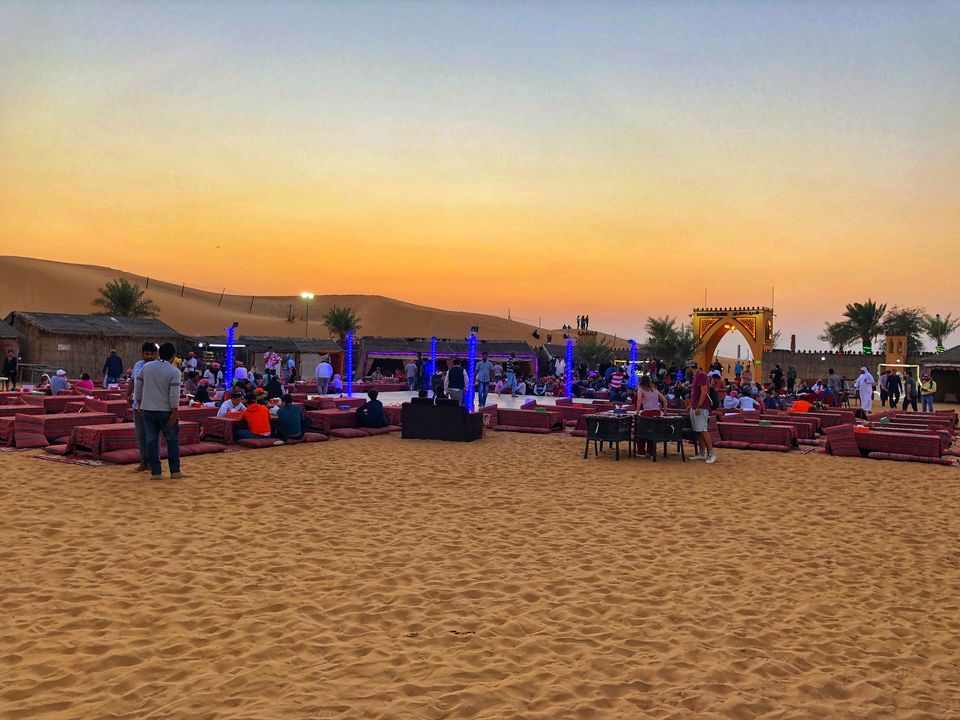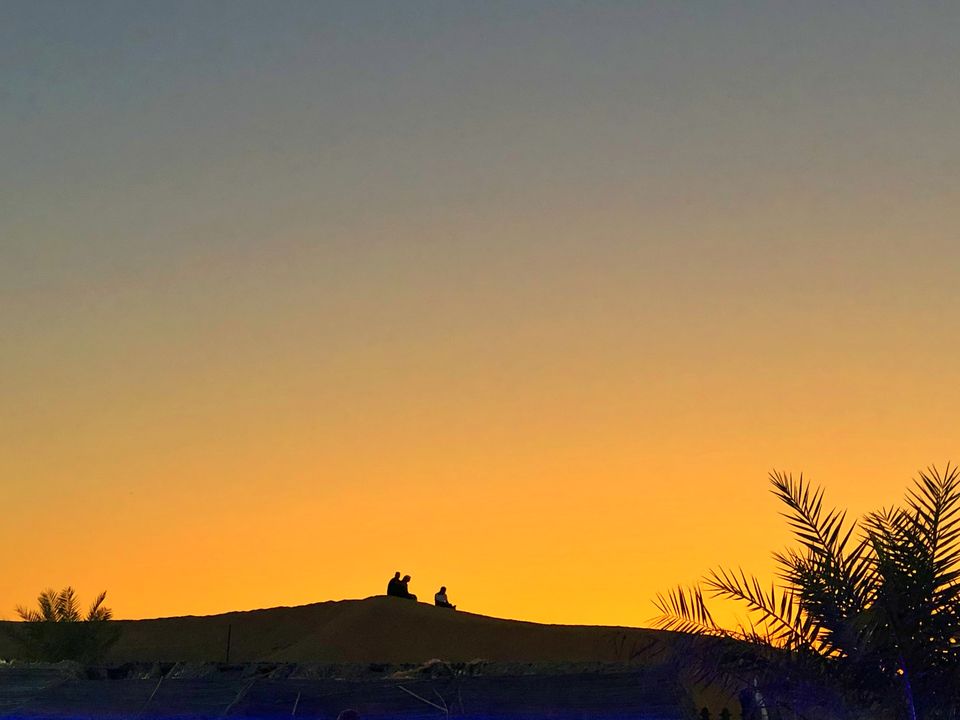 Not known to many, Dubai Dolphinarium offers a dolphin & seal show as well as a bird show. The 45 minutes long dolphin & seal show was truly worth it with not a single dull moment. Adults as well as children both were gasping in astonishment as the trainers unfolded each act with the family of four dolphins. Morning shows are discounted for mon, fri, sat, so plan accordingly to save money. You can also swim with the dolphins and click a picture post show for additional charges!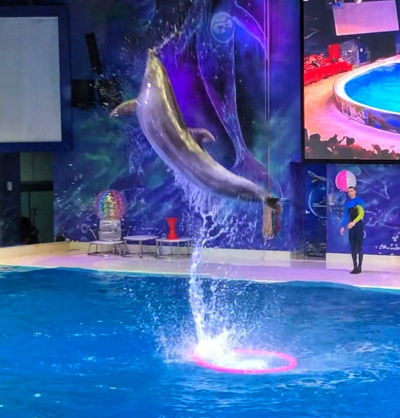 Tired of the heat outside? How about having a meal in -6° among the ice sculptures? You'll also get hot chocolate as complimentary with entry fee of AED 80 here, and if you still feel your taste buds in the super-chill, you can even enjoy a sandwich or desserts!

Other places/activities not covered above:
1. Dubai Garden Glow: Includes glow park, dinosaur park, ice park & art park.
2. Dubai Frame: You can see Old as well as New Dubai's panoramic views from the top.
3. Dragon Mart: Huge market of Chinese products.
4. Dubai Safari Park: It was closed for some renovation when I went in Dec'18, but this huge park is home to a wide range of animals, birds and various species.
5. Theme Parks: Wild Wadi Waterpark, Aquaventure Waterpark, Motiongate Dubai, Bollywood Park, IMG Worlds Adventure.
6. Ras Al Khor Wildlife Sanctuary
7. There are plenty of rooftops and creek view restaurants for amazing evening: Level 43 Sky Lounge, Shades- Dubai Marina, Khyaber- Palm Jumeirah, Mitra/ QDs/Broadwalk- Creekside. You can check and explore more on Zomato.
Coming up next: Musandam Dibba Blog
Follow on Instagram for more pictures from my trips.
I'm also there on YouTube, Facebook and Twitter.
Just a girl with dreams of travel...
This blog was originally posted at https://explorewithneha.wordpress.com/
Frequent searches leading to this page:-
Dubai holiday packages from Delhi, Dubai honeymoon package for 7 days, Dubai tour packages from Surat, Dubai honeymoon package from Chandigarh, Dubai couple tour packages from Ahmadabad, Dubai tour packages from Amritsar, Dubai tour packages from Kerala