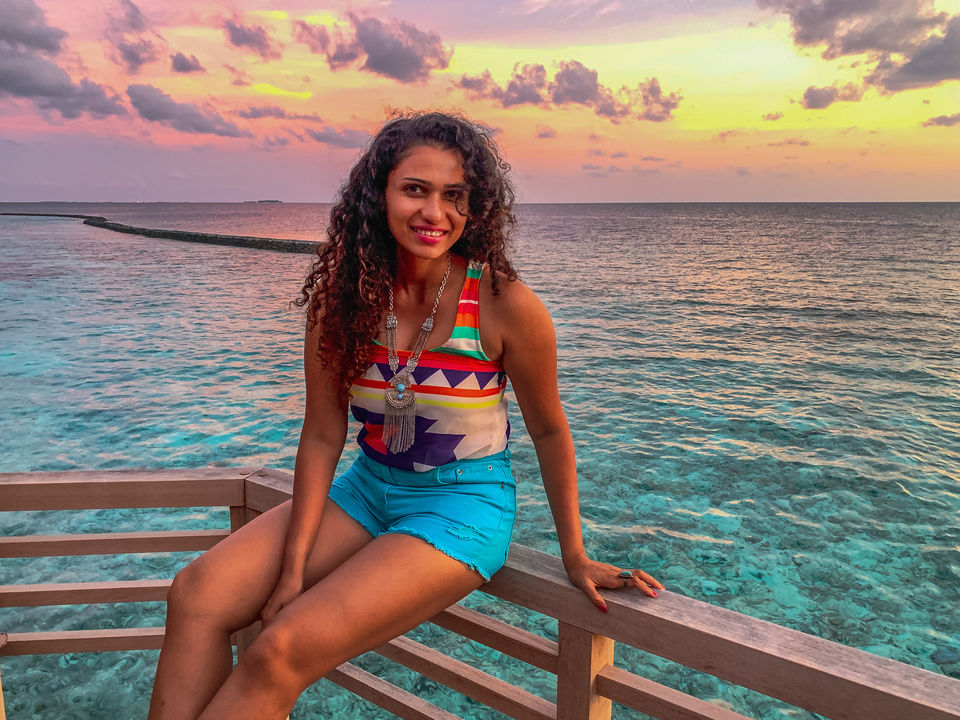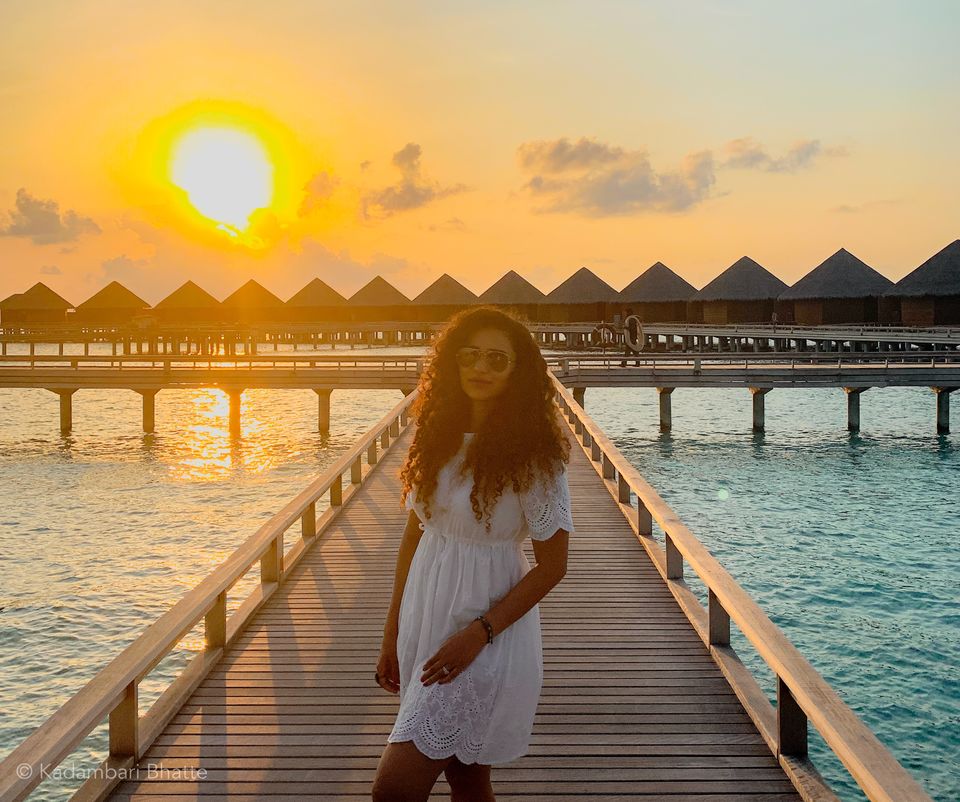 I honestly underestimated Maldives and never really had the desire to visit Maldives since I had already been to beautiful places like El Nido, Palawan, Australian Beaches, Tulum, Bali, Langkawi, and some private islands.
I always found myself having wondered - "How different is Maldives going to be?", "How much am I going to swim or sit and stare at the sky?" (I don't even know swimming properly, because my mom always scared me as a kid, that I will drown if I go in the ocean! I bet a lot of us have been told the same too!)
Maldives is famous as a honeymoon destination or a place to visit after retirement; but what about the ones who aren't part of either? Here's the reality check after just travelling there once - Every one must visit Maldives! I have tried to sum up everything in this article, but the photos will not do justice to this amazing place!
Top 3 Reasons To Visit Maldives:
1. Must Visit for it's clean and blue water
2. Must Visit for it's Amazing Sea Life - I swam with a stingrays and sharks!
3. Must Visit for the outstanding service, food and friendly people.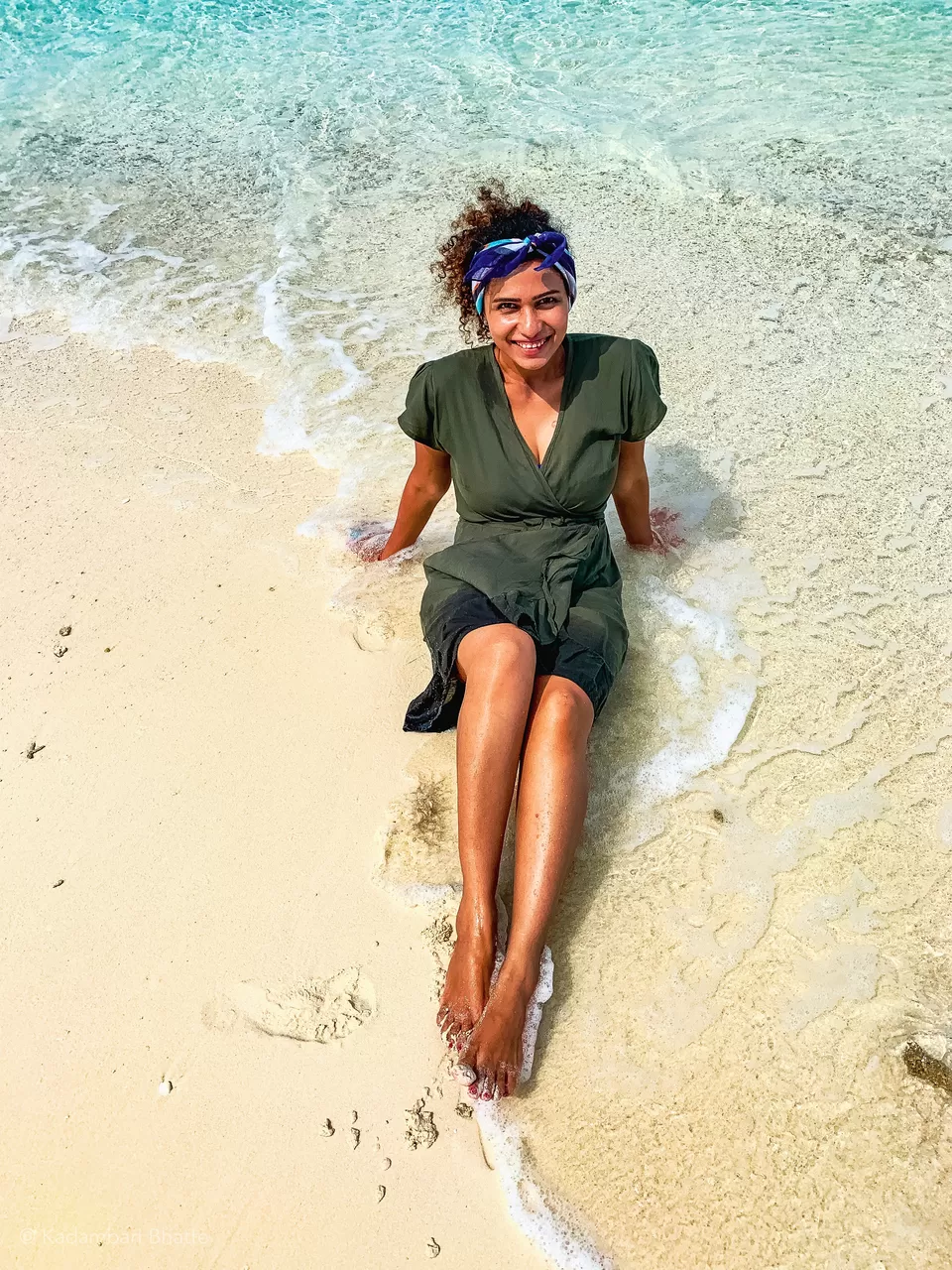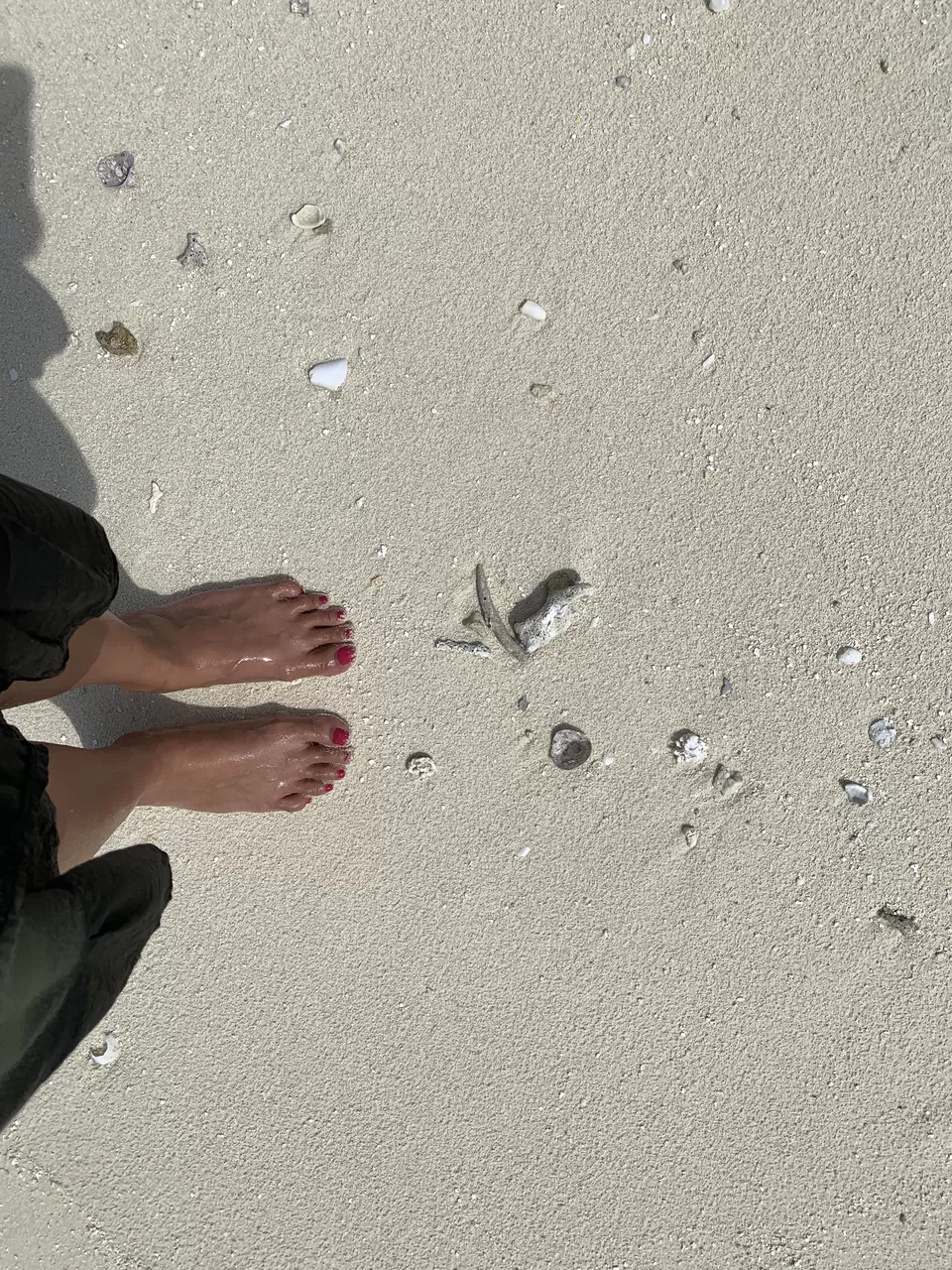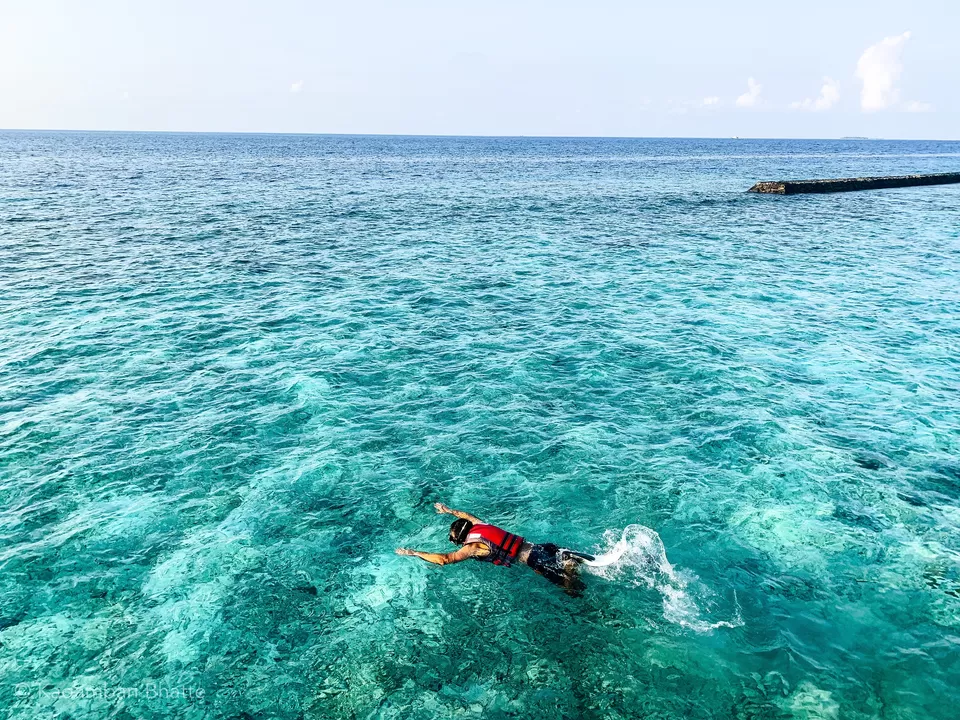 A little confession - I might have taken one too many photo too! The place made me do it!
The 5 Things to Consider While Choosing A Resort: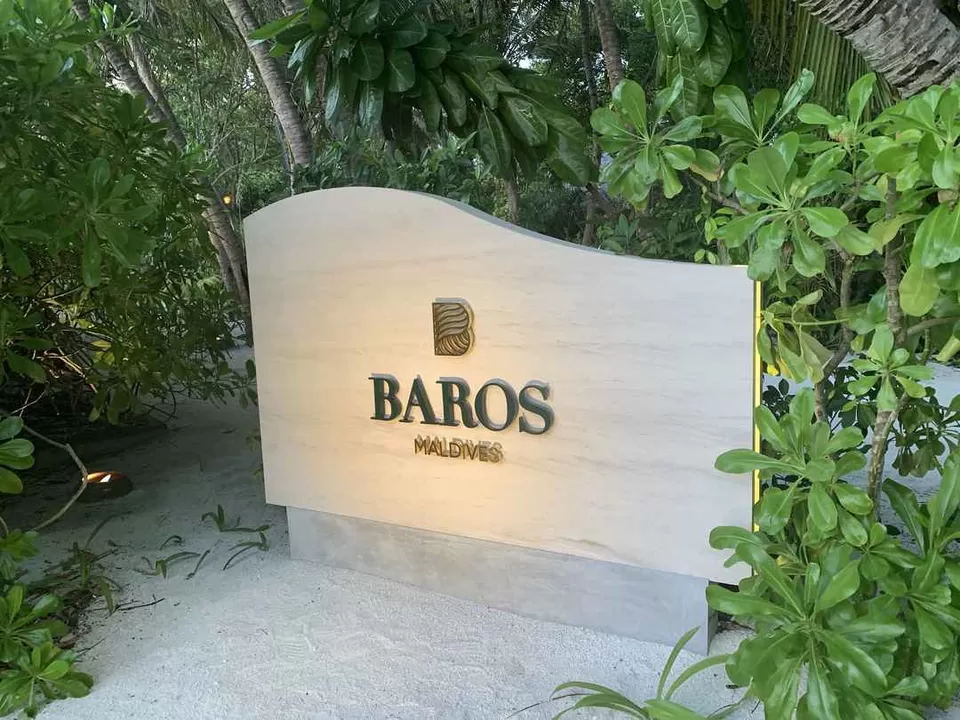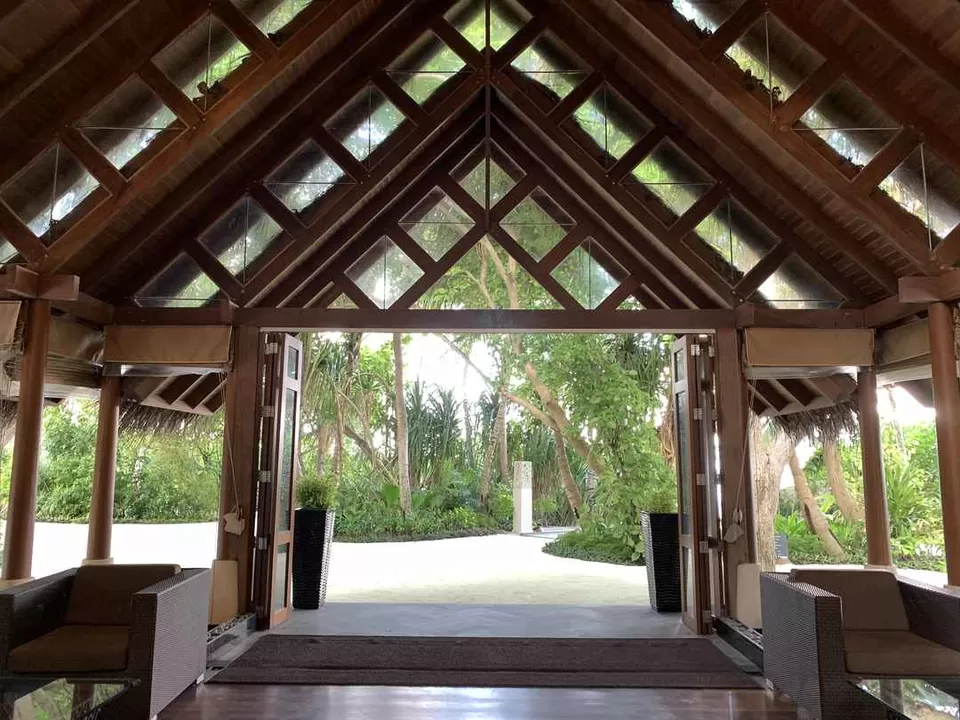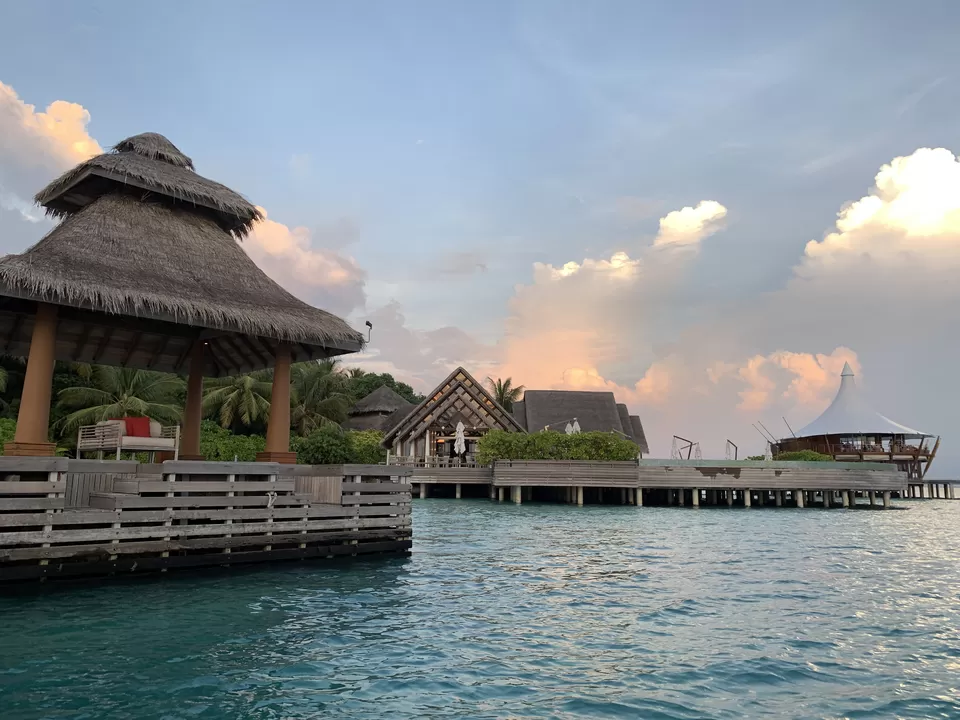 1. Cost
In Maldives each resort is built on its own island, and now the resorts are increasing their villas in order to make it more affordable for travellers on a budget. There aren't any super cheap places to stay on the islands, but you can always find an affordable hotel for USD$30-$50 per night on the mainland.
And the good news for the Air BnB lovers is that it has started offering accomodations on it's local islands for as good as USD$100 or less per day!
Budget resorts costs from USD$150-350 per night. While Luxury resorts cost from USD$650 and above per night.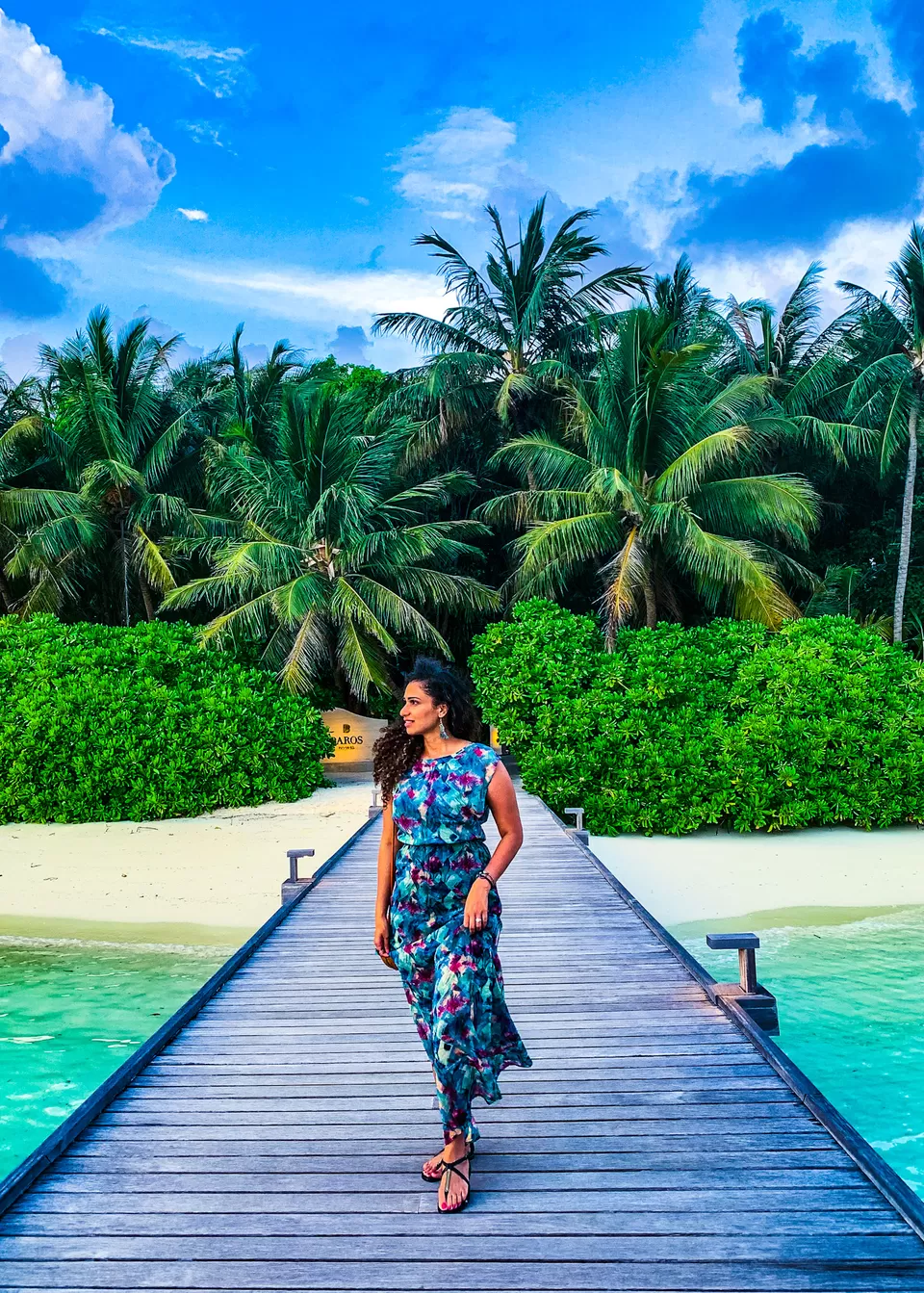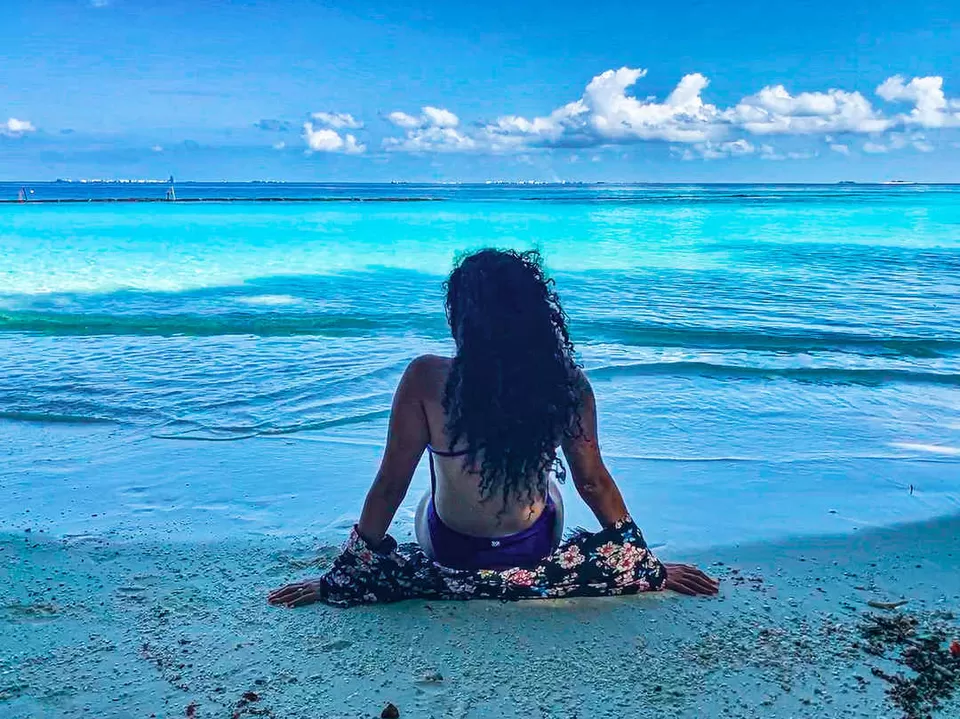 2. Island Features
Capital of Maldives is Male. A lot of first-time visitors don't understand that every resort in Maldives is built on a separate island, and each island is unique! The rules on mainland are much stricter than those on the private islands. For eg. you cannot wear bikini or drink on the mainland, where there are no restrictions on the private islands! In addition if you are looking for a complete relaxing and memorable stay, you must check if the island you wish to stay on has live coral reefs nearby, restaurants, boat services, day tour packages and spas.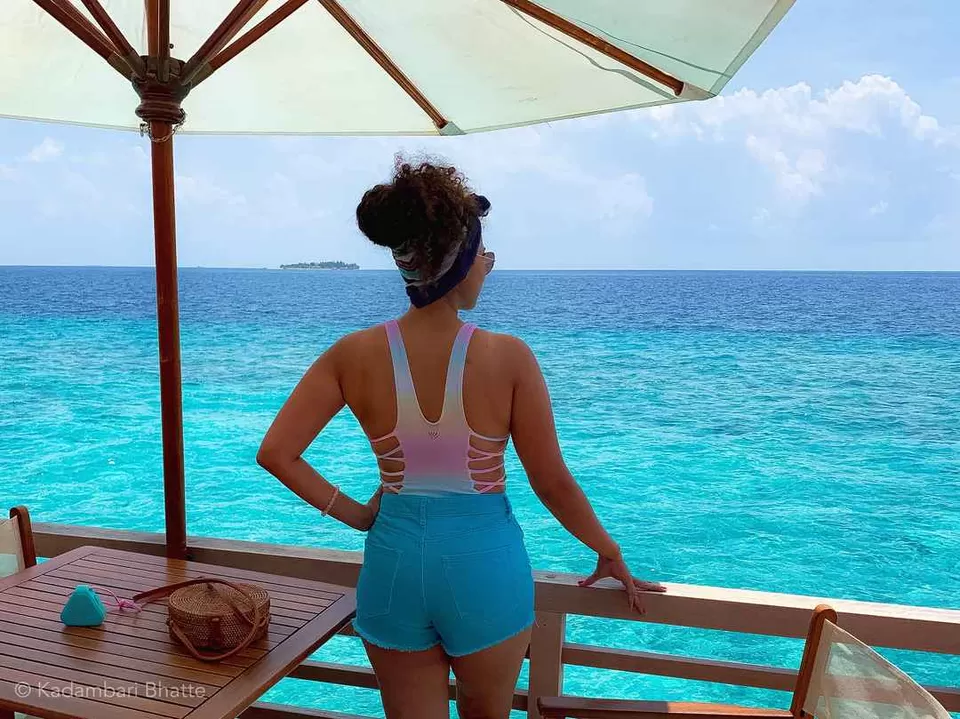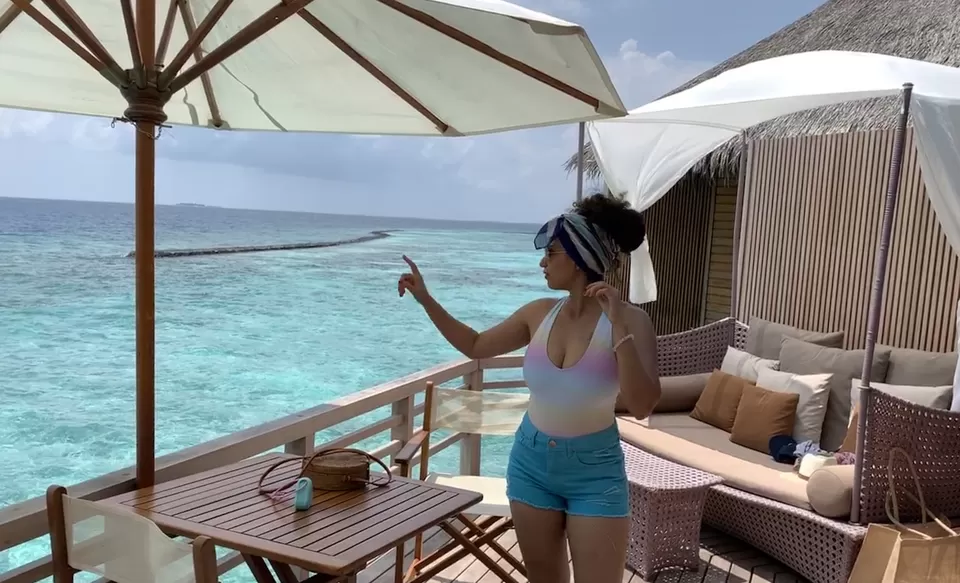 3. Type of Hotel/Resort/Air BnB
If you choose to stay in a Resort - you can choose between - island bungalow or a water villa. We chose a water villa as it was on our bucket list. And, trust me it was all worth the Pinterest pictures I had always come across! The water villa has a direct staircase in the sea from your room!
Our resort consisted of 15 water villas, plus other premium villas and beach bungalows. 15 villas is perfect to have enough privacy, with few people on the island to truly enjoy it!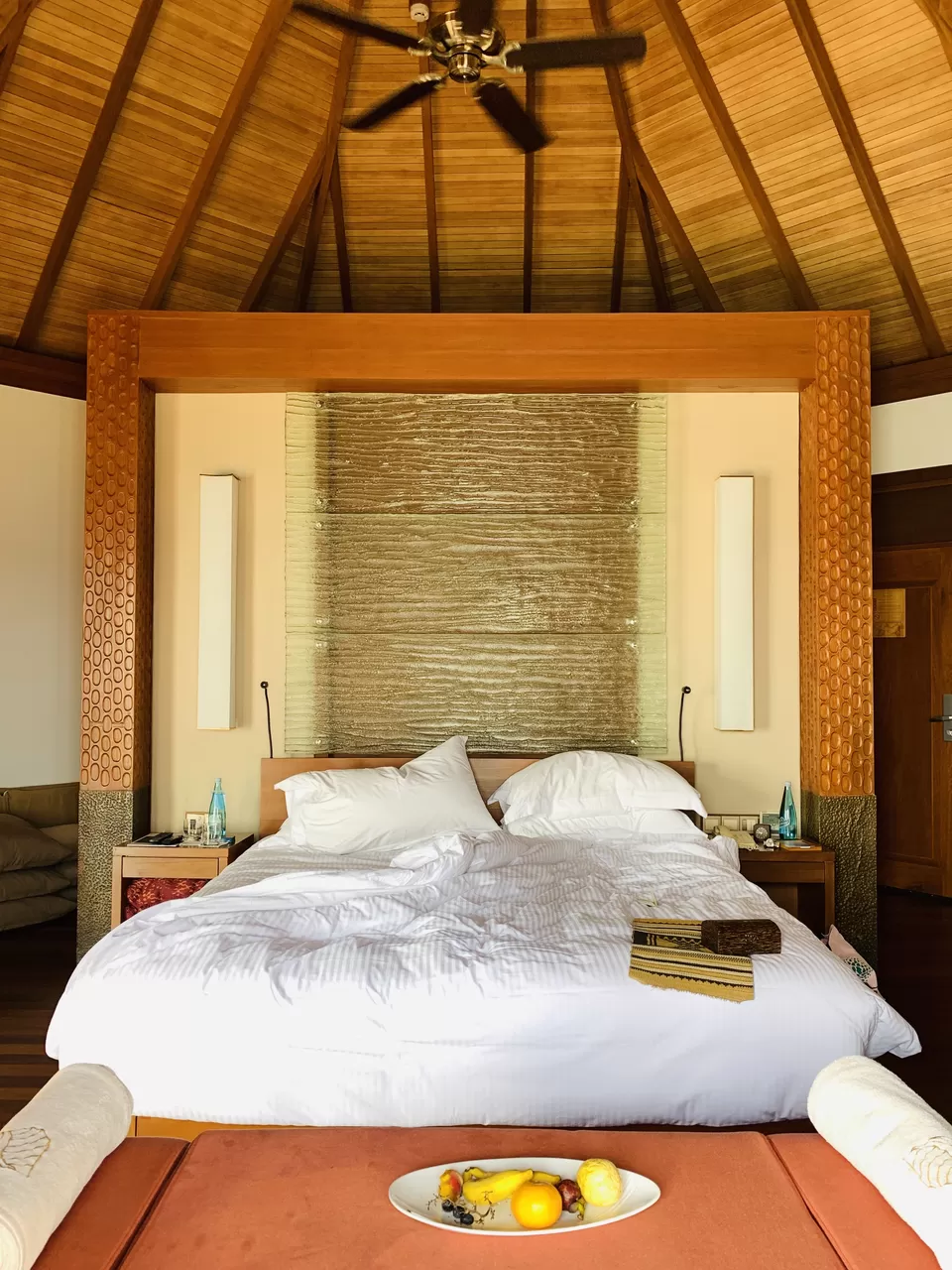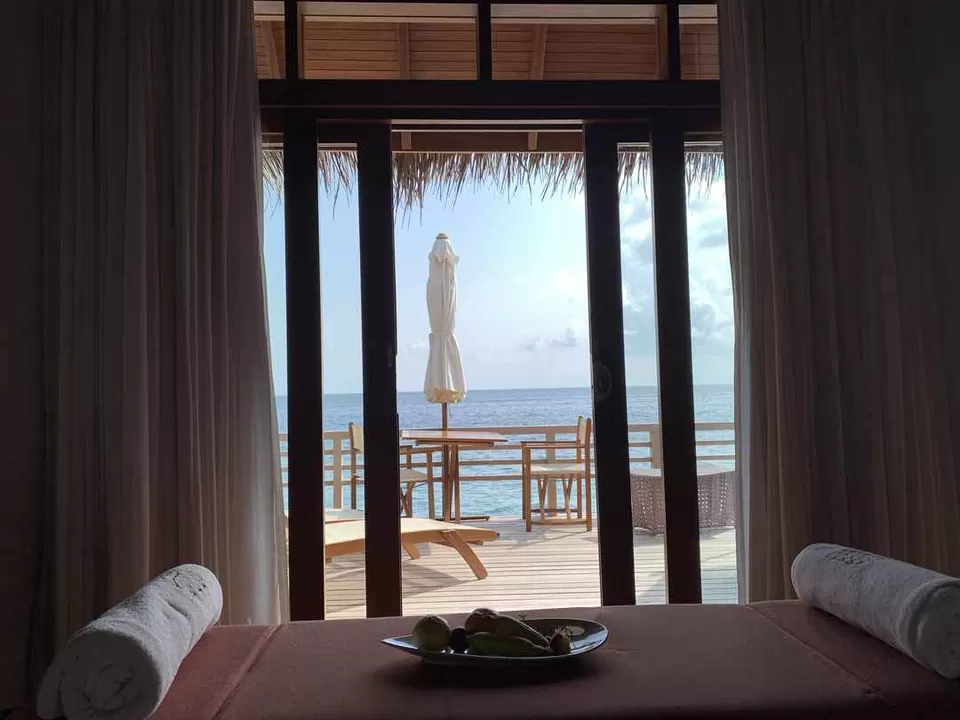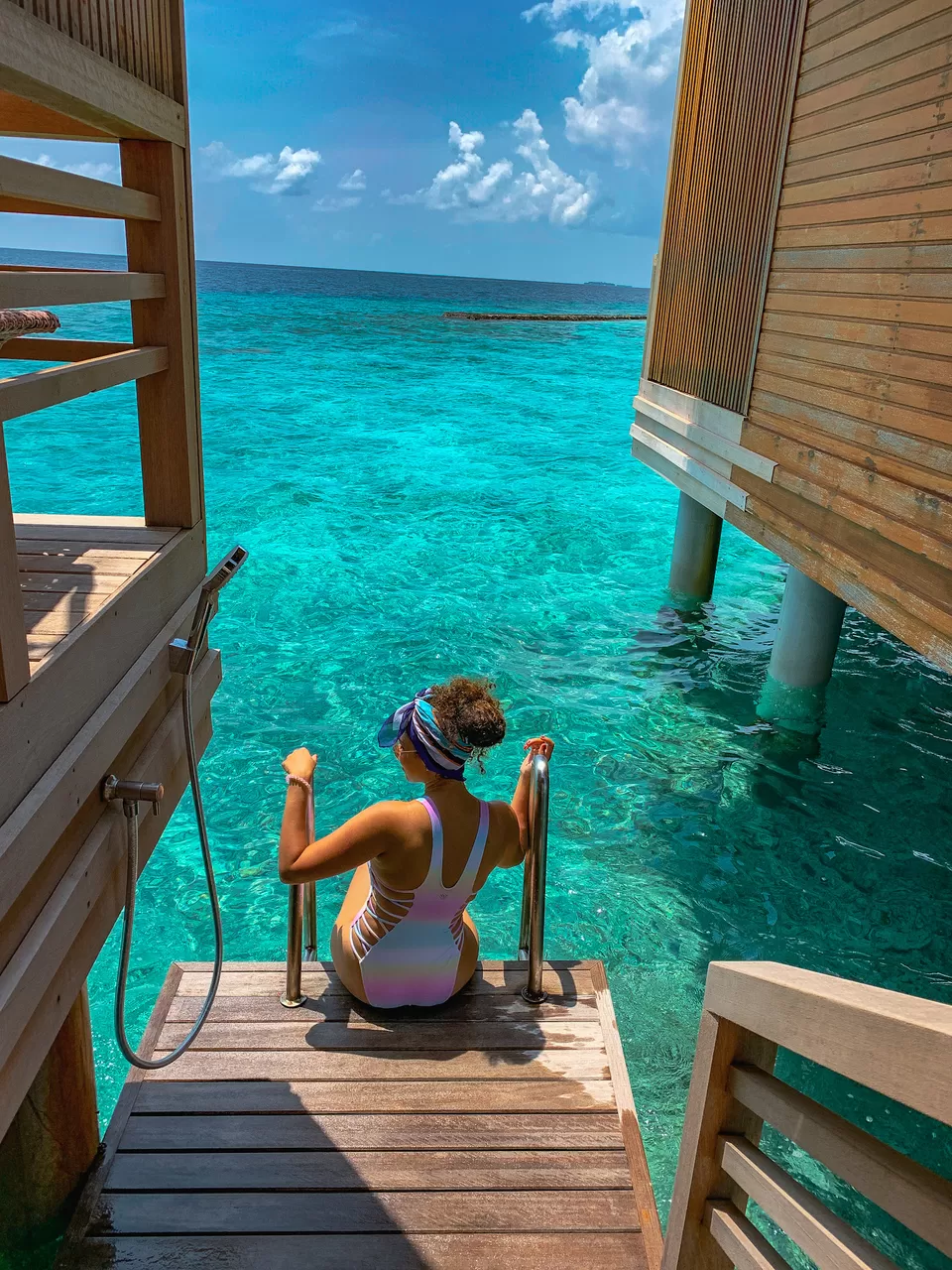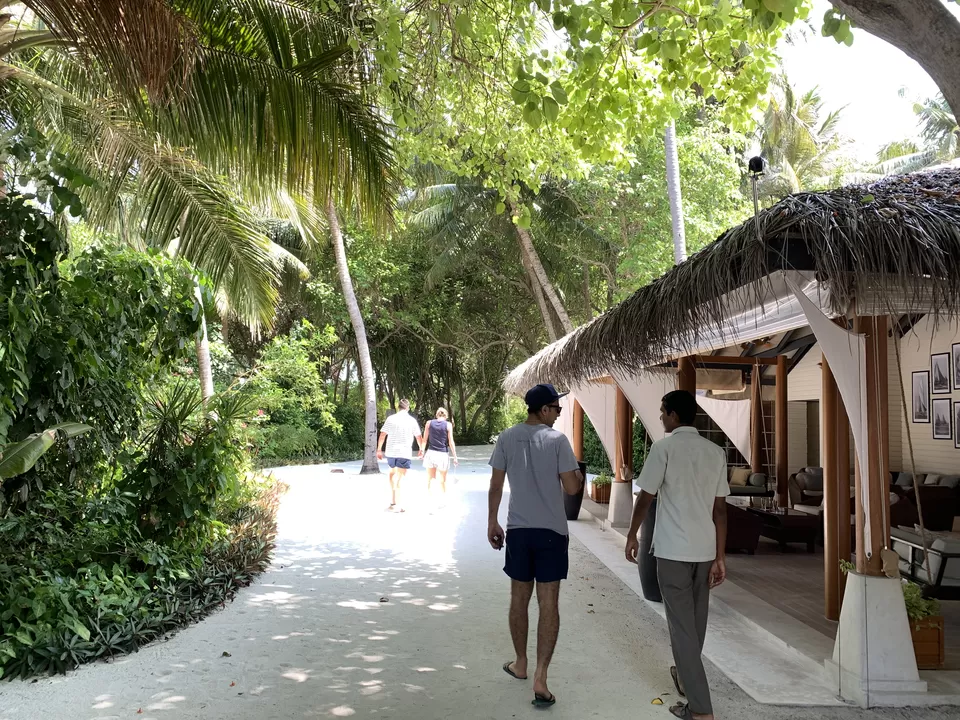 4. Distance From Airport To Your Resort
Since we stayed at Baros it took us only 25 minutes by a boat ride. There were many other beautiful resorts a little away but those needed us to take the sea-plane or they were more than 30 mins away from the airport. Maldives Airport is very organised, once you land if you have some one picking up from the resort, they will take you the to designated resort booth and then straight on your boat!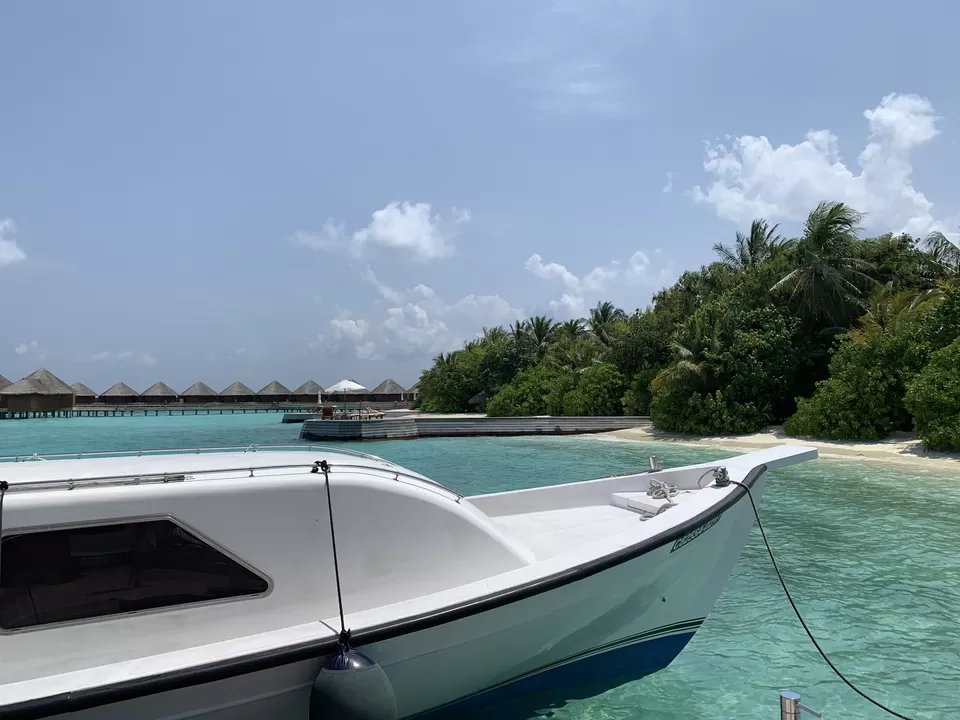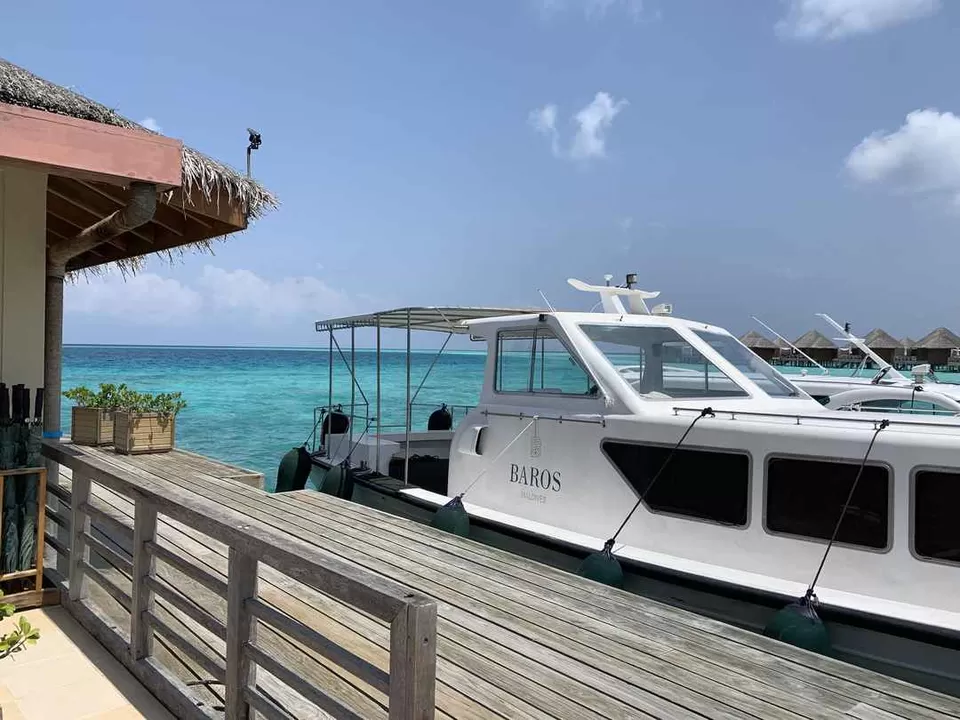 5. Airport Transfer
On your time to return back home, the farther your resort is from the airport the harder it is to get there for the flight. You can also choose to stay in Male and do Island hopping on boat tours.
If you book on an Island resort, they will send a transfer boat for your pick up, or you have too book a sea-plane ride separately if you Island is far away.
Maldives is made up of more than 1,000 coral islands, beautiful beaches and reefs. If you need to know which suits you the best visit this link - https://visitmaldives.com/.
____________________________________
Important Points To Remember:
1. Exchange Rate
When you are booking a trip to Maldives, remember that everything is charged in USD at the private island resorts, and the menu items are not cheap. You can go to other islands if they are close by for your meals but the cost won't make much of a difference. Ideally per day it would cost us 100 USD for lunch, dinner and drinks.
2. You won't need to step out of your island resort!
We stayed on one island for 4 days and we did not once feel the need to leave the island! We didn't even realise how time passed by.
3. Water Activities
If you like marine life or if you are a water baby, THIS IS IT! We found ourselves lucky, as the house reef on Baros Island is one of the best in Maldives, with 2 resident marine biologists who take care of the reef.
Activities like - Snorkelling, Underwater diving, Night Snorkelling (accompanied by a guide), Champagne Cruise with Dolphin Watching and Kayaking are some of the water activities you can indulge in. Enquire with your resort/hotel and they will guide you with what suits you the best.
5. Sunsets To Die For!
I have witnessed many sunsets around the world, but the Maldivian sunsets were flamboyant! It was like living in a painting before reality hit us!
6. Breakfast On Sandbank
We initially wanted to do a romantic private dinner under the moon light on the beach, but due to the high tides it wasn't possible. Instead we did a breakfast on a sand bank!
7. Dine Under the Moon Light!
We were truly fortunate that we got a relish Maldivian cuisine,(which is amazing, for the spicy food lovers), under the full moon light right on the beach! The service was impeccable and the food was delicious.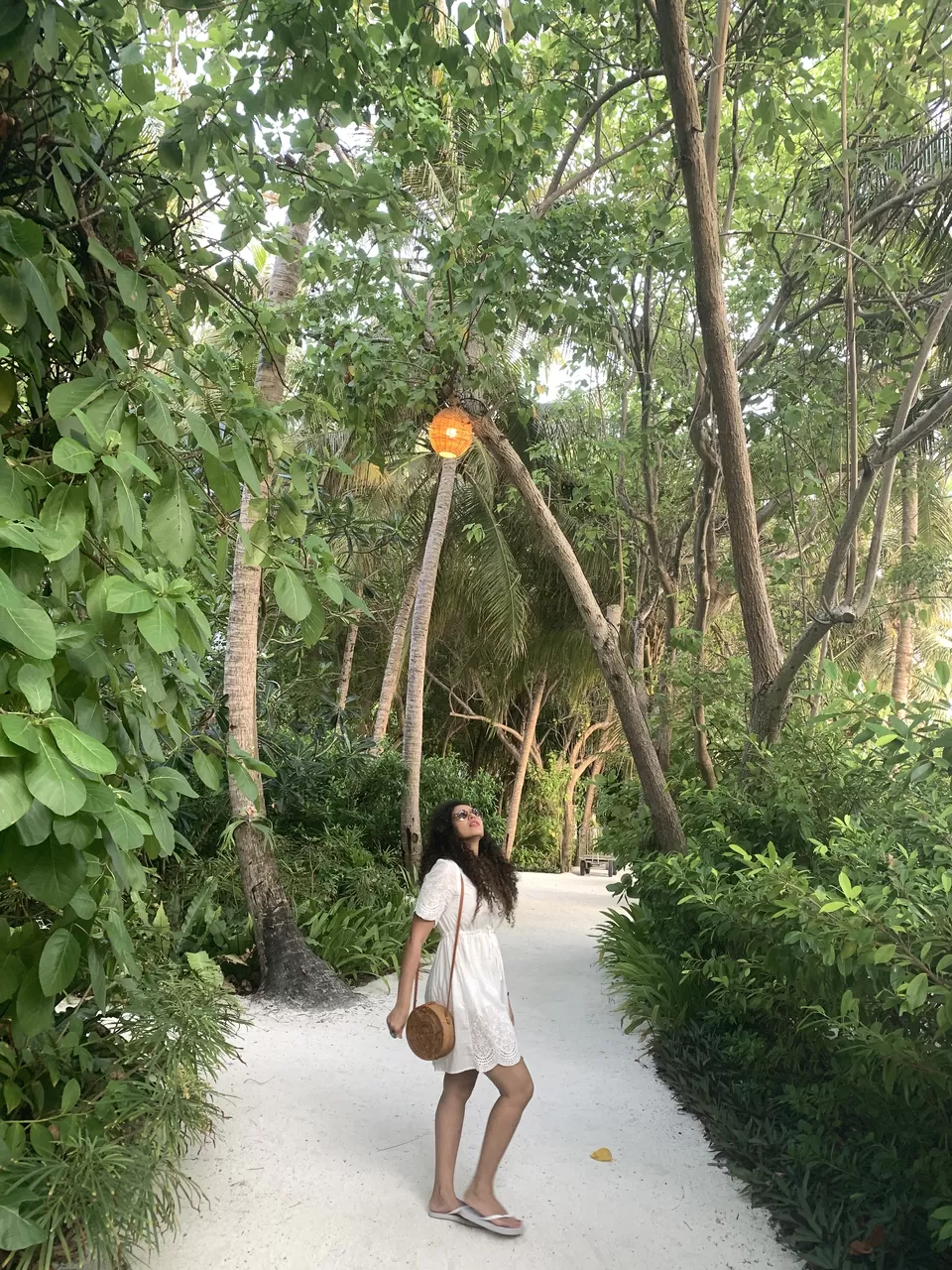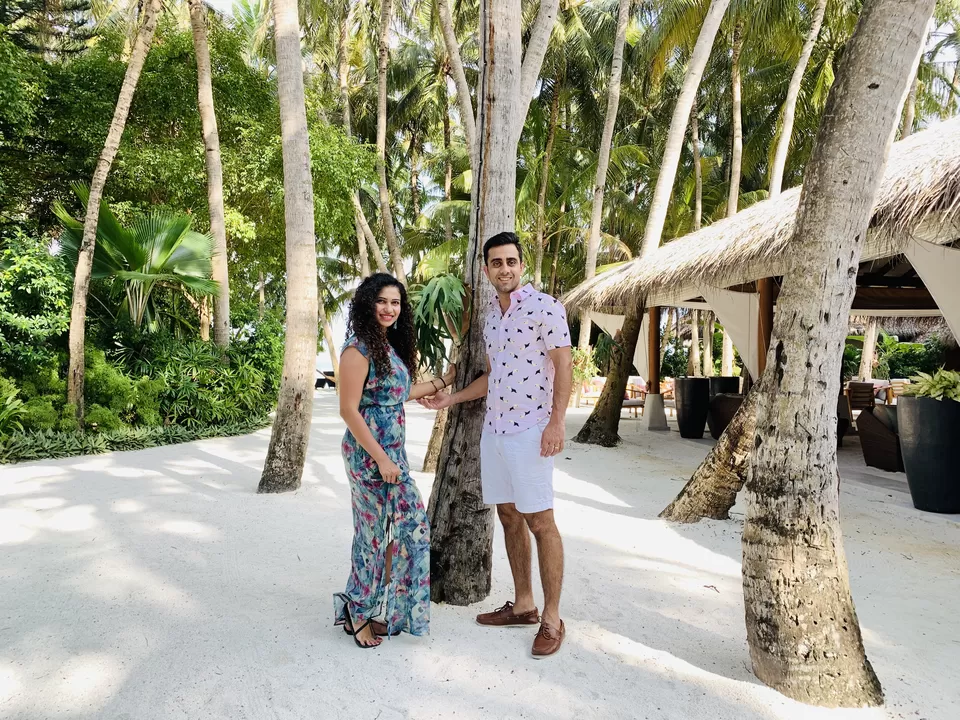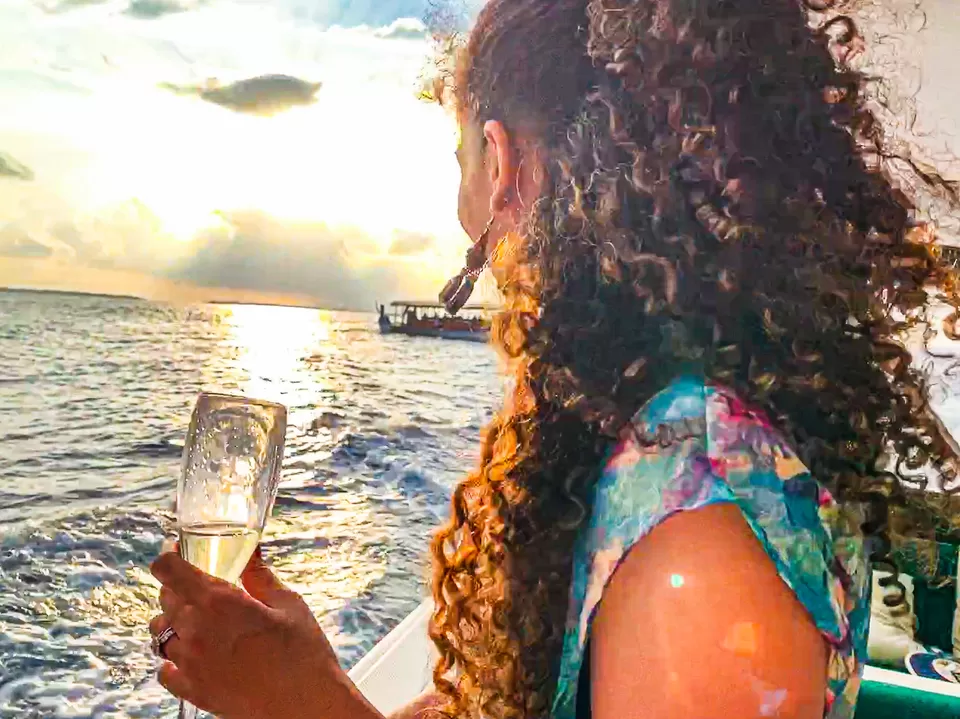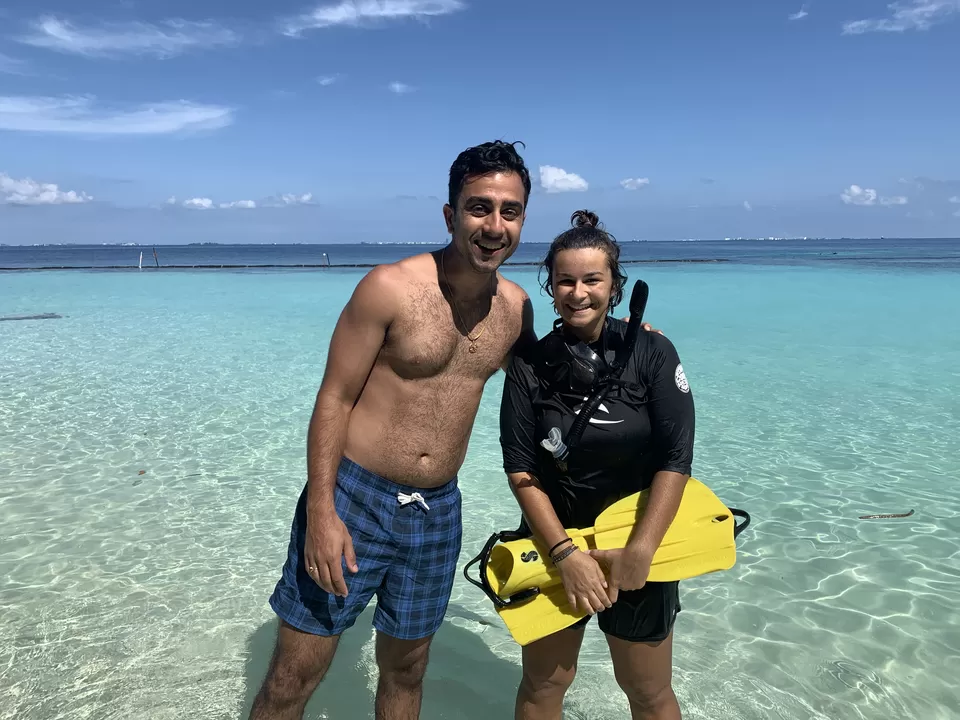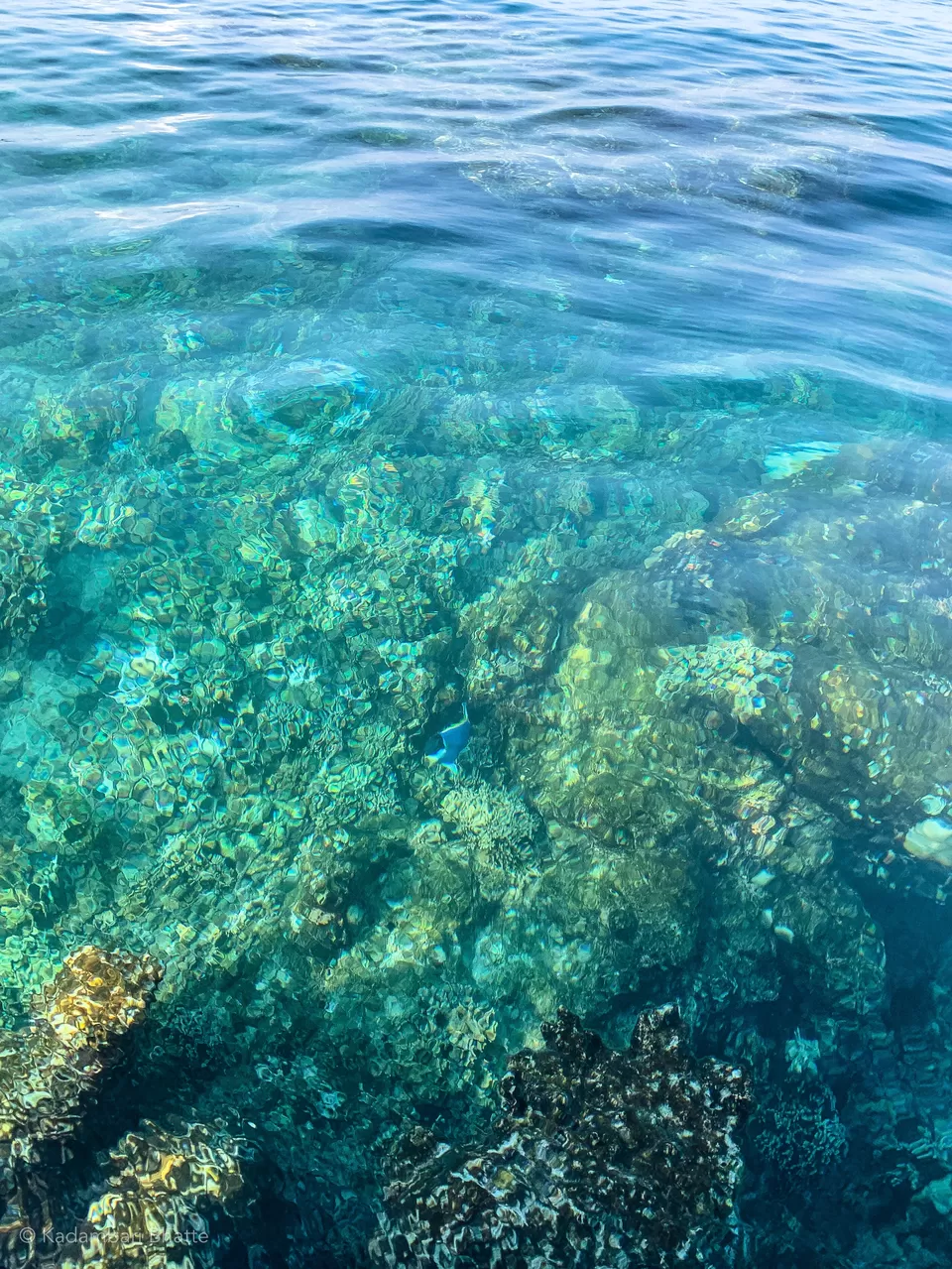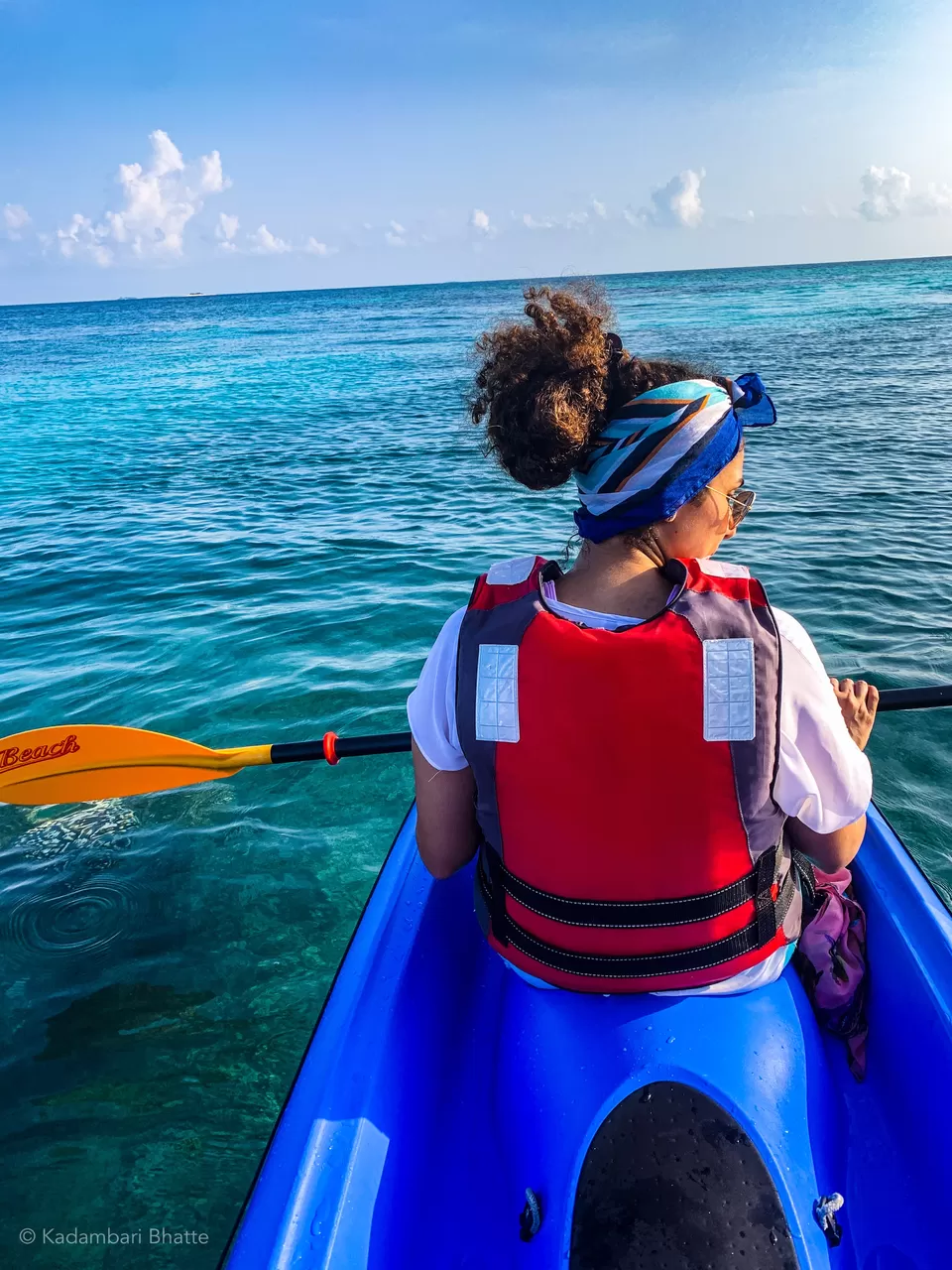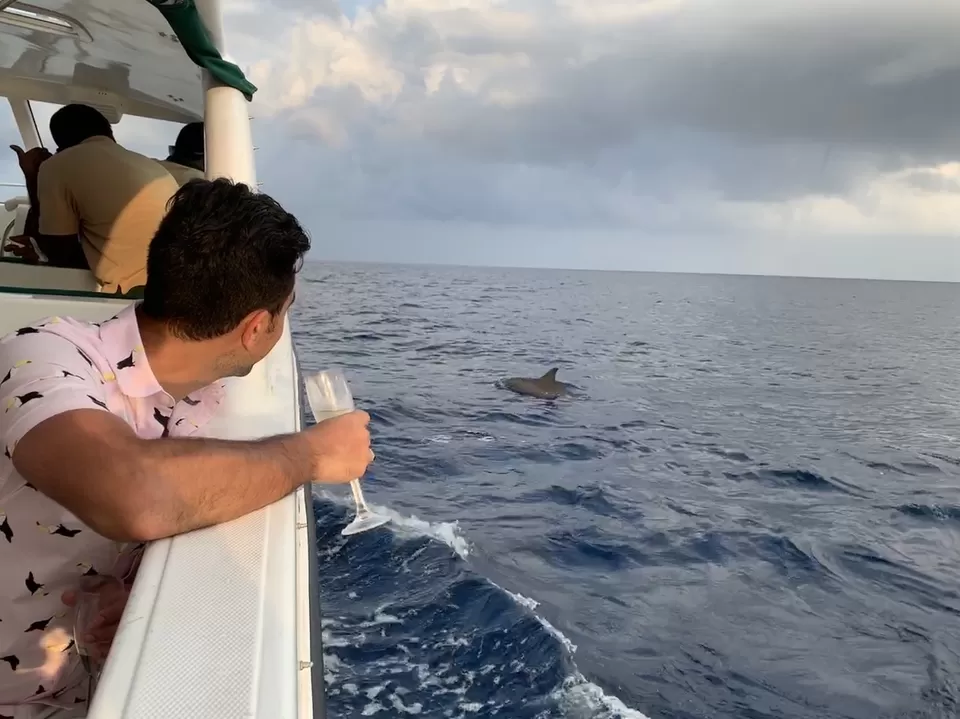 We spotted over a 50 dolphines circling around our boat and jumping! The best part was to witness that during the sunset!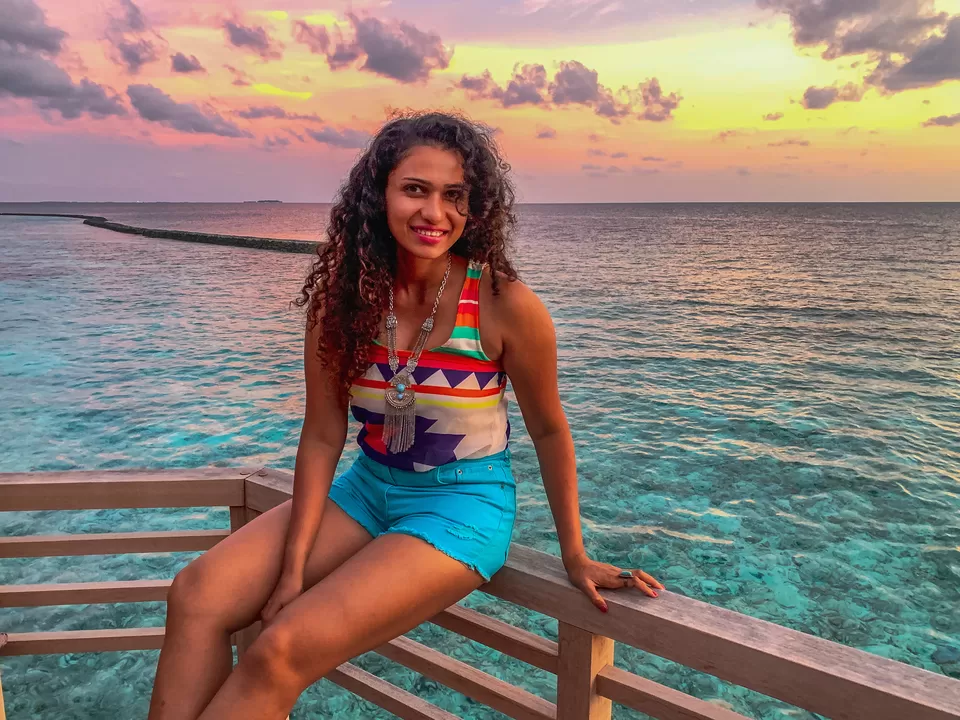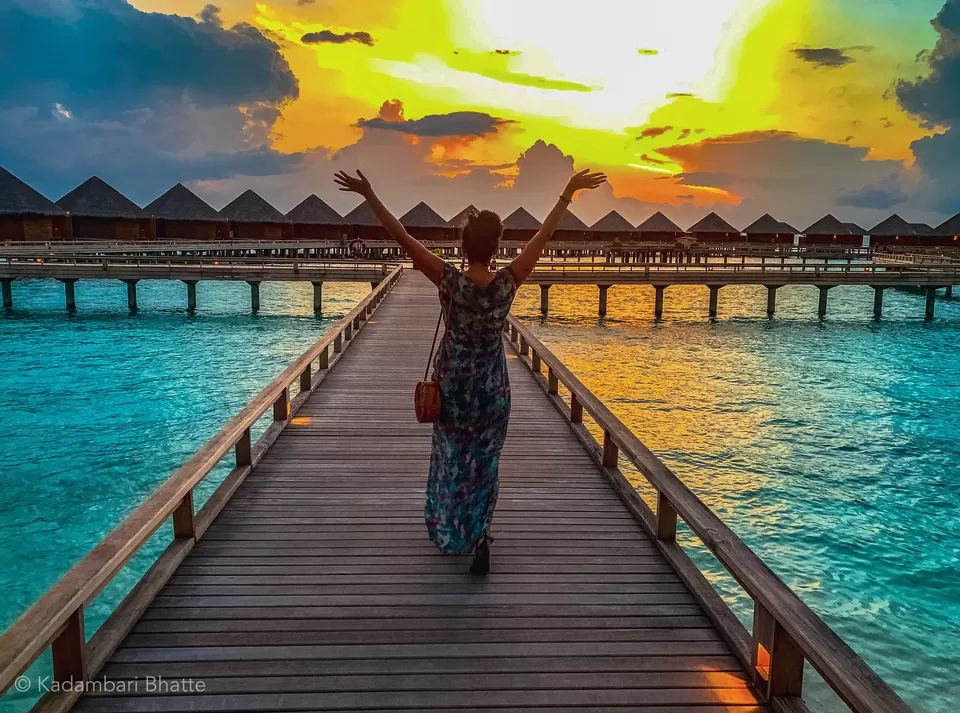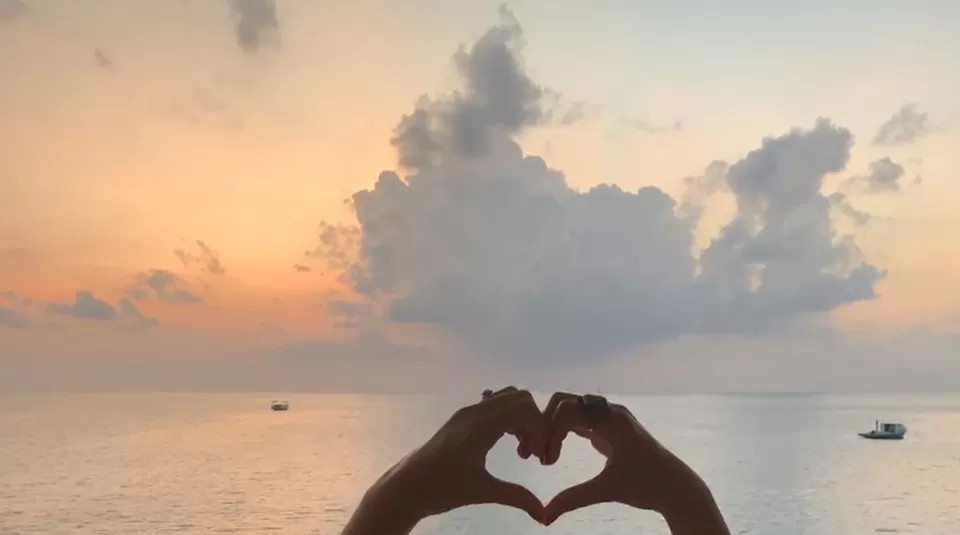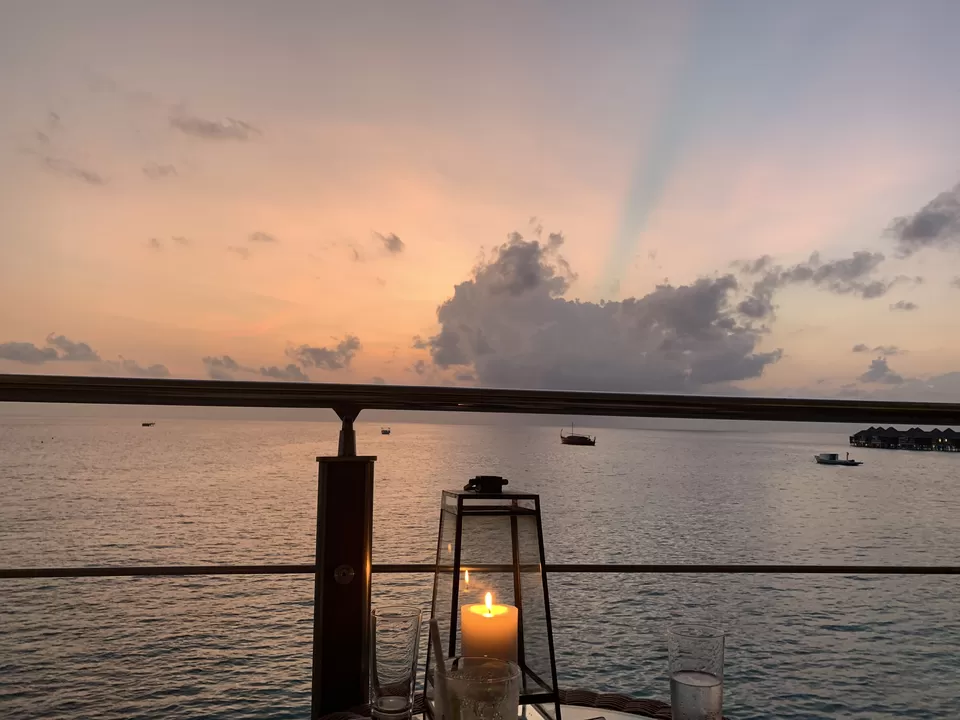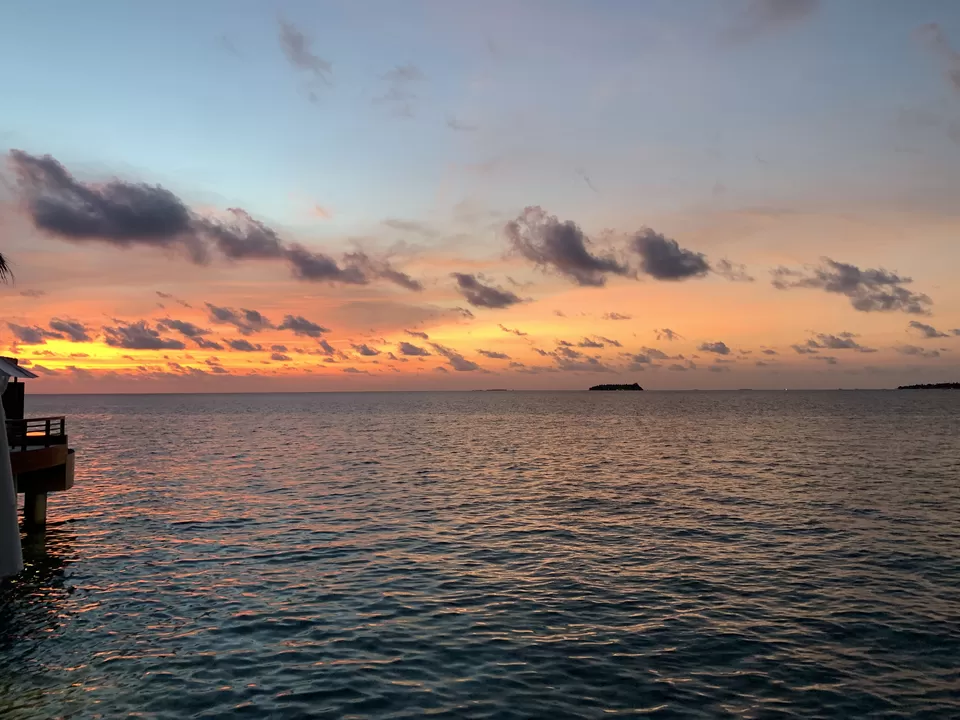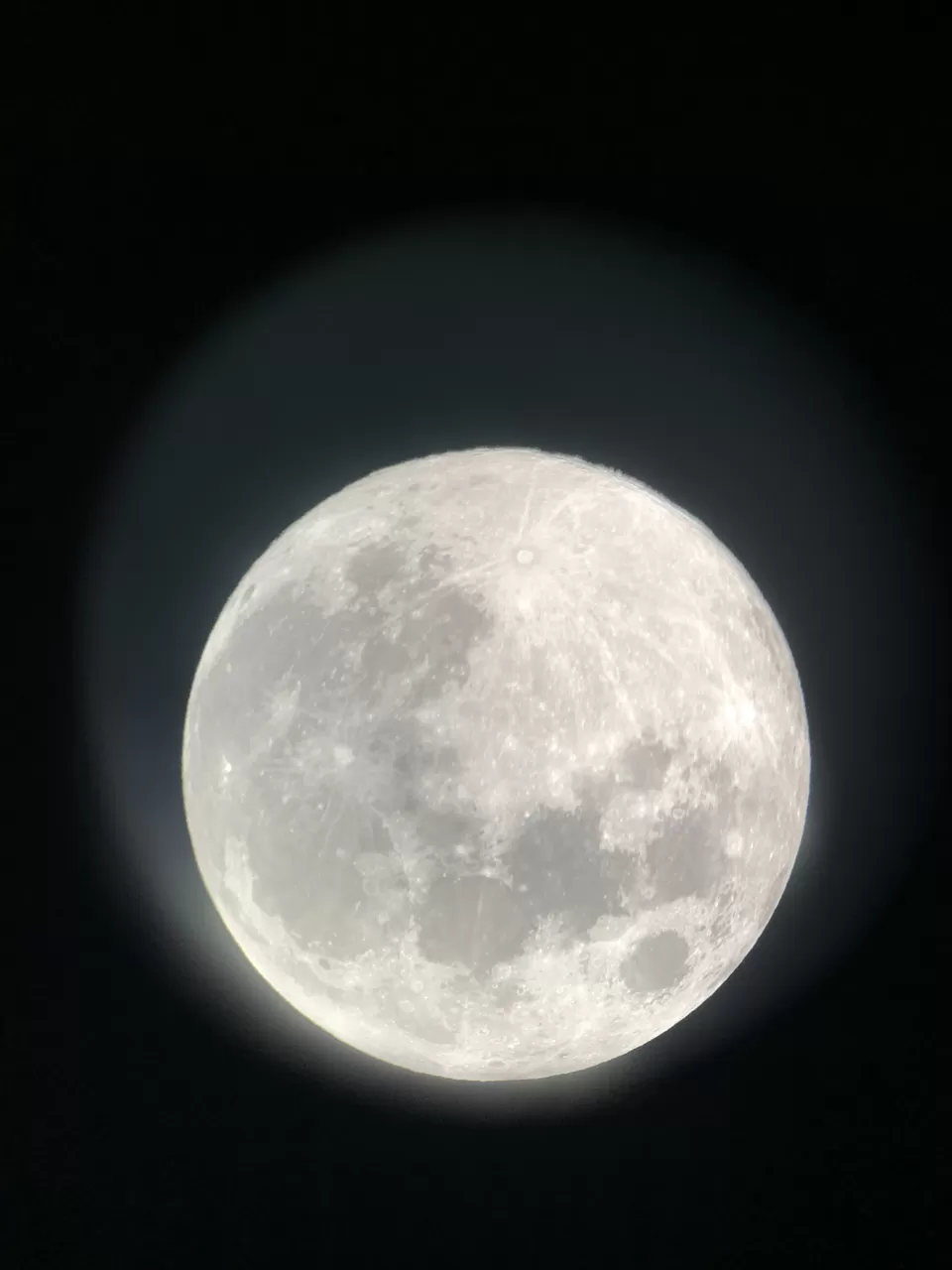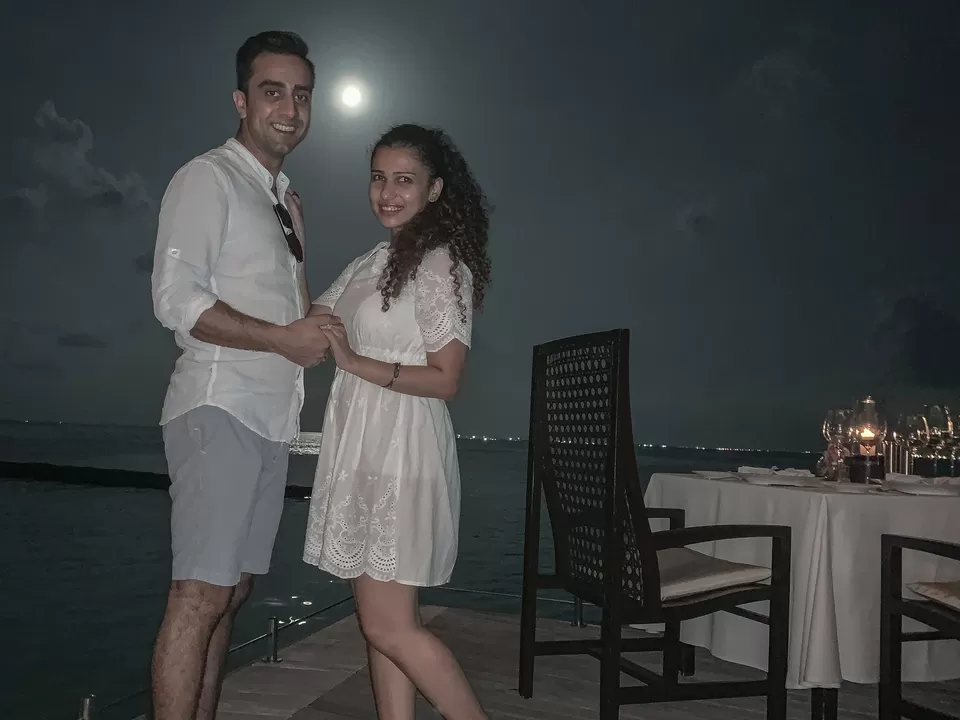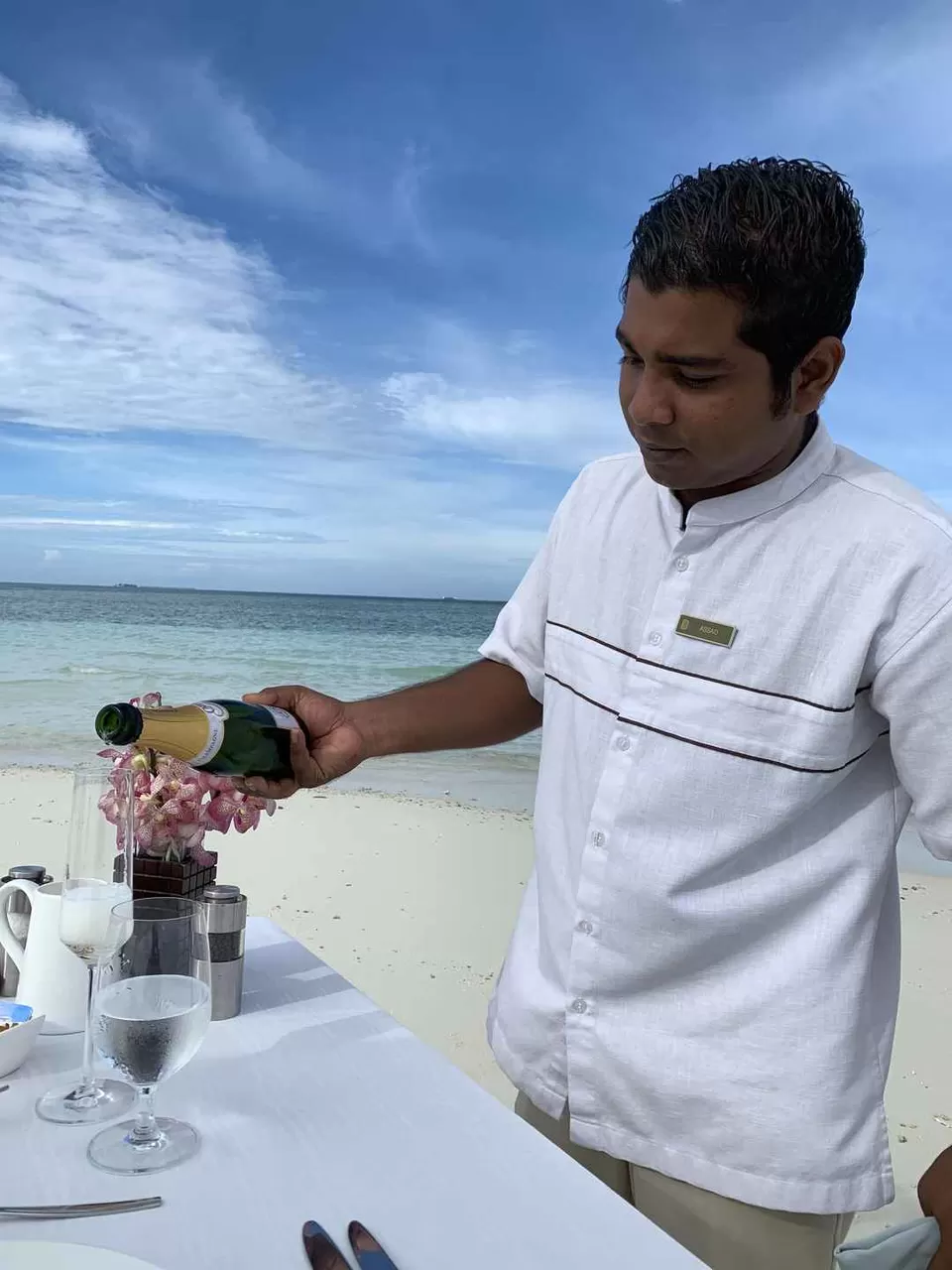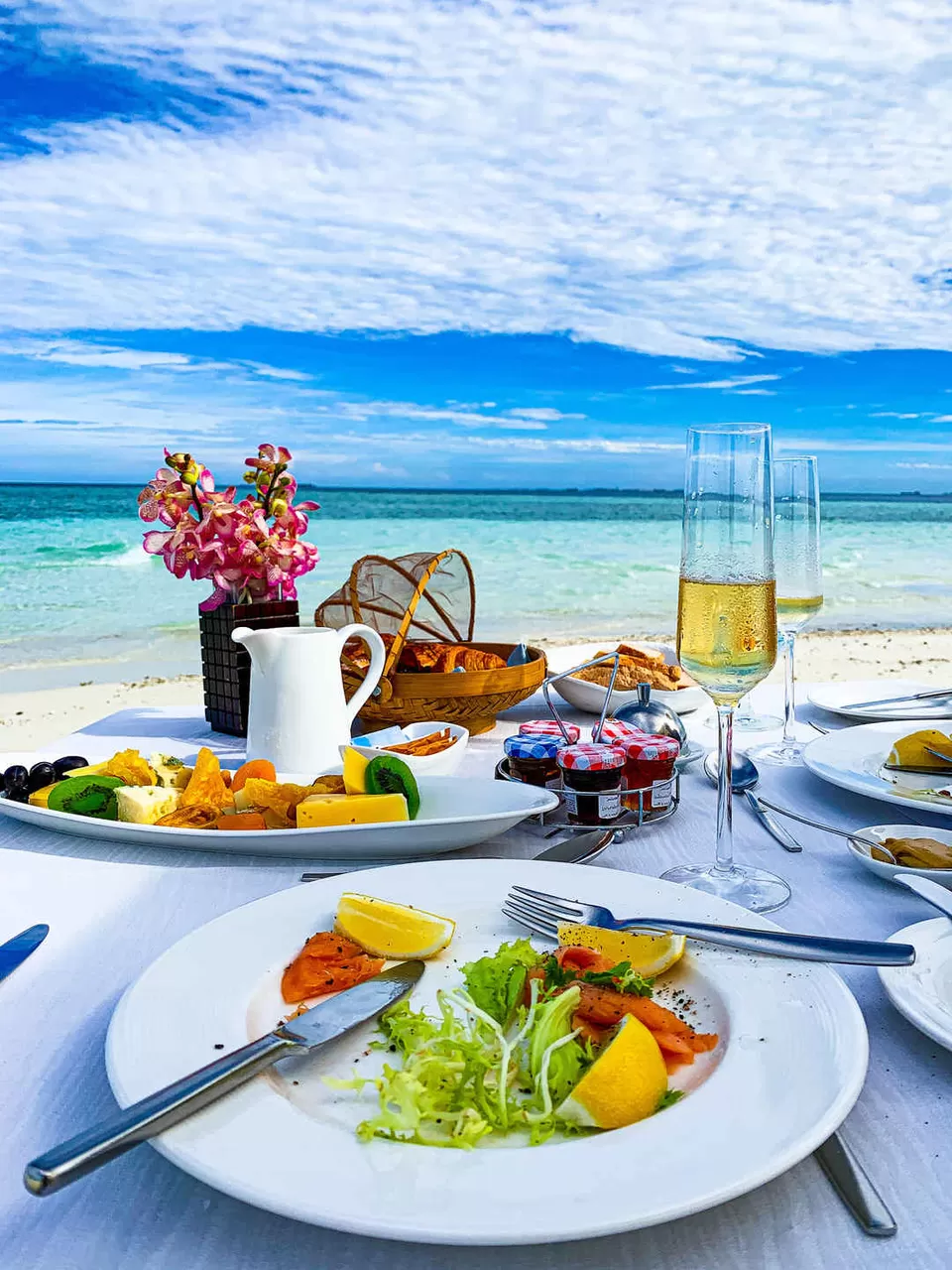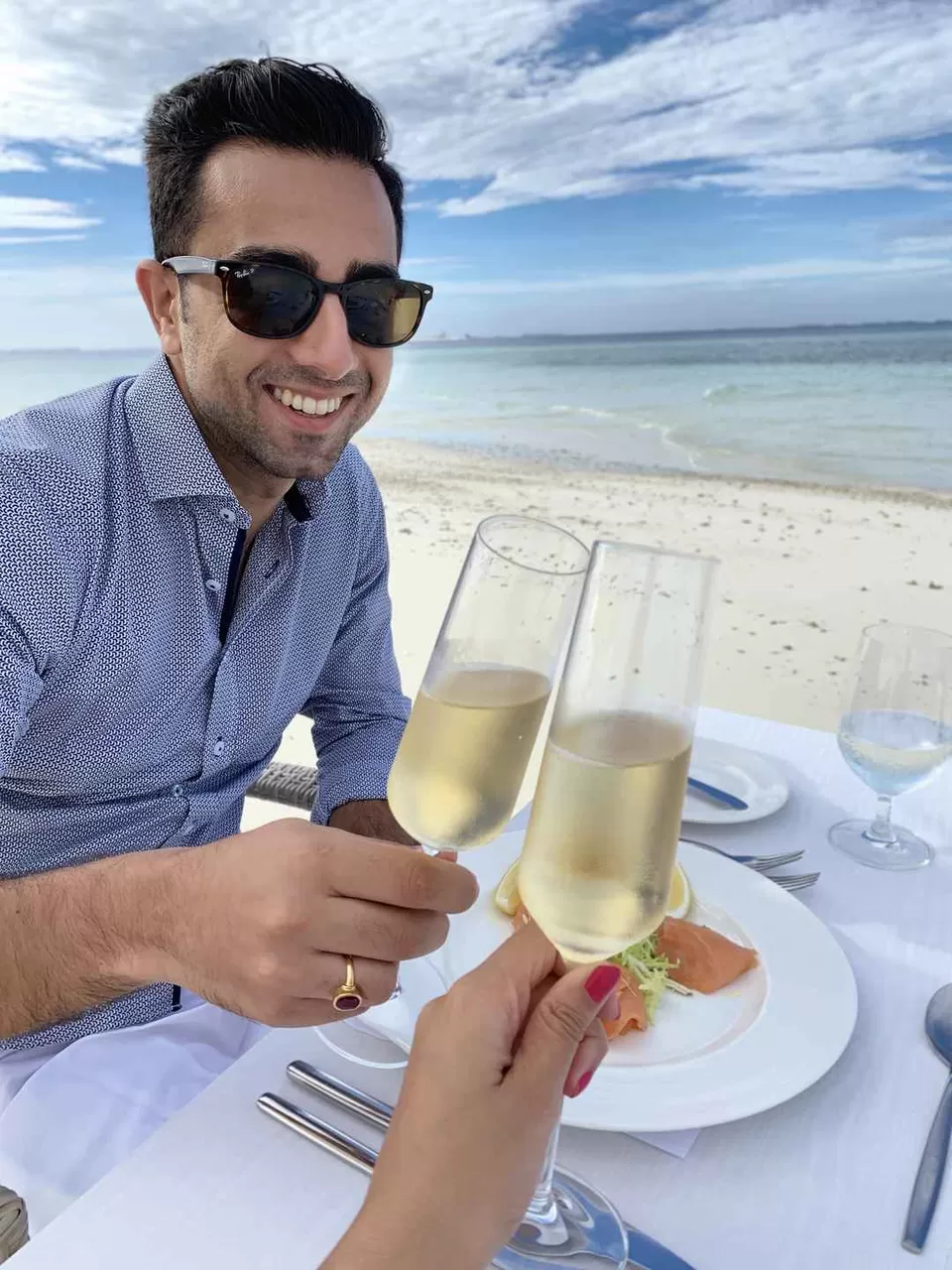 And that's all you need to know to book your next holiday in Maldives!
This trip was indeed one of the best of my life so far! I hope my article makes it easy for you to book your trip to Maldives. And, I am not at all sponsored by Baros, but I highly recommend staying there!
_______________________________________________________
RESORT/HOTEL RECOMMENDATIONS
BEST LUXE RESORT RECOMMENDATIONS:
It is best to visit during the off-season from May to October. Although Maldives is always hot and humid, the only difference is that it rains during this time. We honestly loved the weather, plus the resorts are less crowded and the rates are slashed into half!
1. BAROS ISLAND
2. MAAFUSHI
3. GILI LANKANFUSHI MALDIVES
4. JUMEIRAH VITAVELI
5. W MALDIVES
6. ANGSANA VELAVARU IN-OCEAN VILLAS
7. FOUR SEASONS RESORT MALDIVES AT LANDAA GIRAAVARU
8. CONSTANCE MOOFUSHI MALDIVES
9. TAJ EXOTICA RESORT & SPA
10. COMO COCOA ISLAND
BEST AFFORDABLE RESORT RECOMMENDATIONS:
1. REETHI BEACH RESORT
2. MEERU ISLAND RESORT & SPA
3. KOMANDOO MALDIVES ISLAND RESORT
4. KURUMBA MALDIVES
5. BANDOS MALDIVES
6. GANGEHI ISLAND RESORT
7. KANDIMA MALDIVES
8. SHERATON MALDIVES FULL MOON RESORT & SPA
9. LUX SOUTH ARI ATOLL
10. WEST SANDS
That's all for now! Hope you visit Maldives and get to see the magic with your own eyes!
Follow me or reach out to me on Instagram - @curlytravelmess for such more travel adventures.
Thank you for visiting!