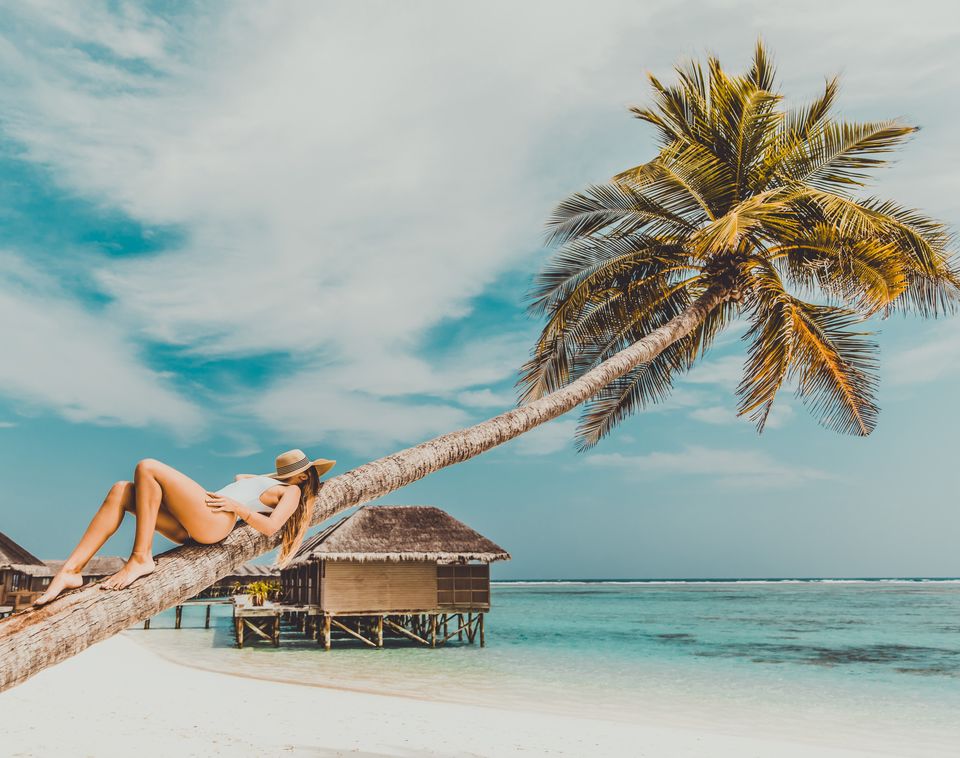 Every honeymoon package includes a set of places that have now gained their popularity as honeymoon destinations! However, the Maldives remains to be the ultimate destinations for couples. But what about the rest of us? We too want to swim with the sea turtles and slide from a villa into the pool too, even though we haven't been "just married". This curiosity compelled me to plan a trip to Maldives. A part of me felt that I would die of embarrassment from my single life amongst the love bird, but a part of me knew that I would love being amidst untouched nature. Can you guess which part of me was right?

Here is why the Maldives should not be shunned by solo travellers.
1. Go snorkelling or diving and enjoy the deep-sea world.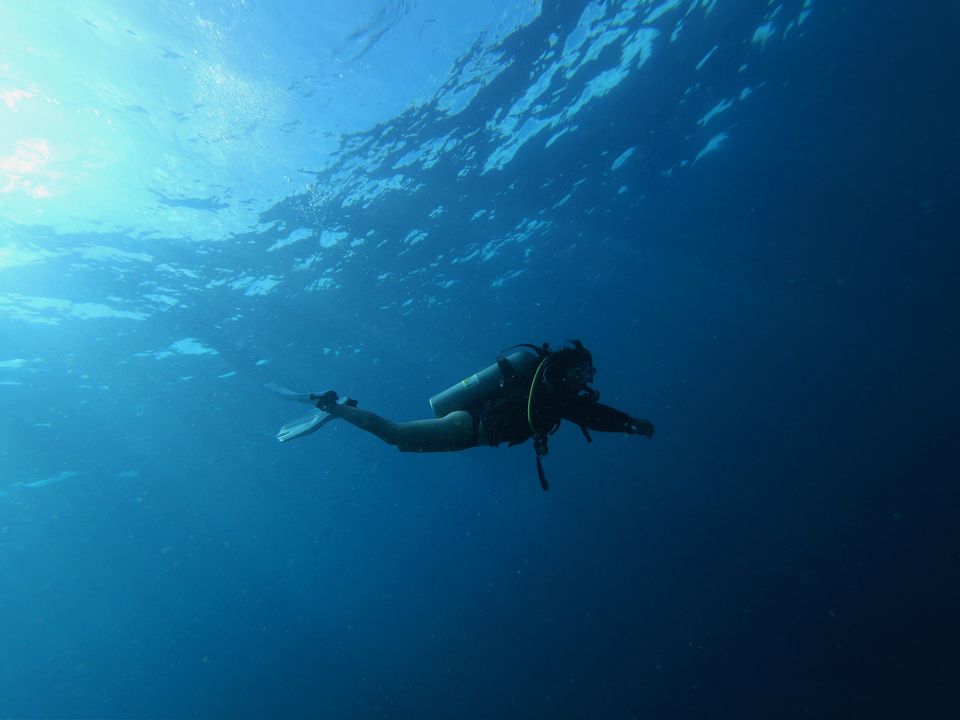 I felt like Ariel exploring a whole new world, minus the tail and the gorgeous red hair, of course! The Maldives is known for plenty of underwater attractions across all of its islands. The channels that connect the lagoons to the Indian ocean make it an ideal location for marine life to thrive. From small fishes to whale sharks and Manta Rays, the islands offer a wide range of sea life that cannot be simply missed.
The Maldives is a dream destination if you are a water baby. What many people don't know is that you can get PADI certified in Maldives.
Top 3 places to dive in the Maldives are
Get ready to be blown away with the vivid colours of the soft corals and the diverse array of small reef fish as well as large pelagic species including grey reef sharks, eagle rays, tuna, and barracudas.
Price - INR 4500 to 5000
Best time to visit - December to April
Baa Atoll
This diving site has been declared reserved by UNESCO, hence houses some of the rarest species of fishes found anywhere in the world.
Price - INR 5000 to 5500
Best time to visit - May to November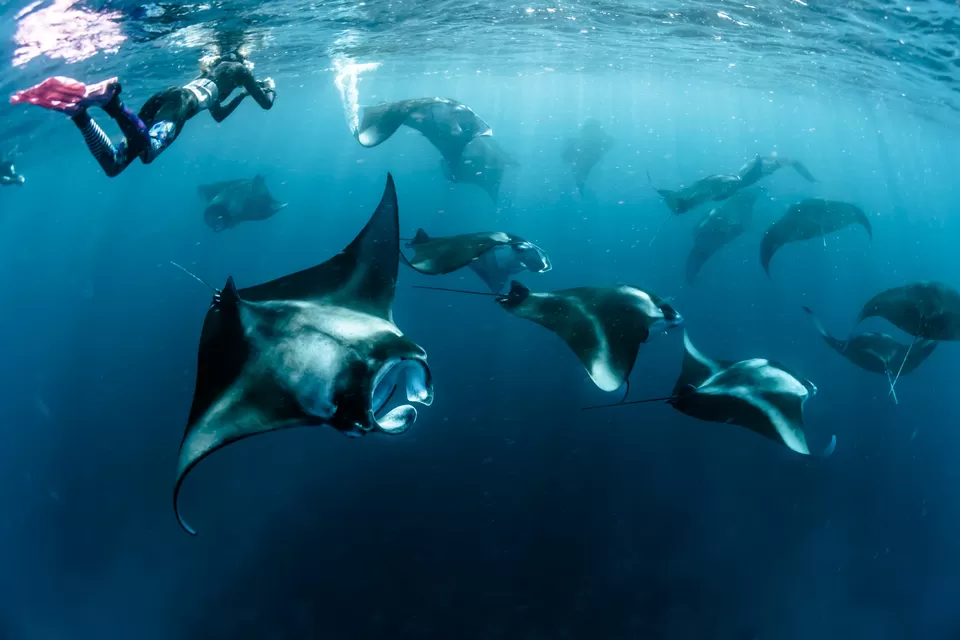 Lankanfinolhu Island
Off the coast of Baros Islands, Lankanfinolhu Island is known for adventurous experiences underwater along with an exposure to the innocent and huge Manta Rays!
Price: INR 5500 - 6000
Best time to visit: May to November
2. Indulge in some self-love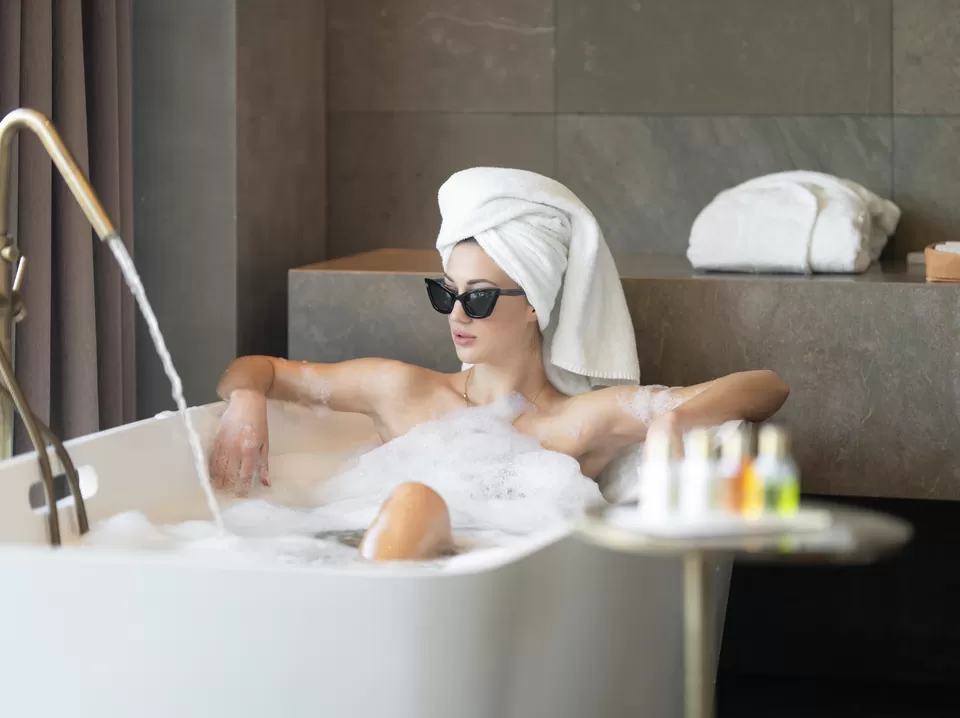 Do you know what's the best part of Maldivian resorts? Their spa treatments. One does not need a partner to enjoy a relaxing spa while watching turquoise blue waters. The time I spent on the table was exactly what I needed after a hectic work life. The Maldivian treatment uses coconut as a milky bath and scrubs to exfoliate your skin. Get ready to be reborn.
Serenity Spa on Baros Island
The renowned spa on the Baros island is known to milk the holiday stress away from your muscles.
Price : Depending on the duration of your massage, a basic therapeutic package costs INR 10K.
Lime Spa on Huvafen Fushi
Take your experience a notch up by relaxing underwater with the first underwater resort of Huvafen Fushi. With two underwater and 6 overwater tables, Lime Spa is the perfect amalgamation of ancient and modern techniques.
Price: While an underwater session ranges from INR 20K to 30K, the overwater sessions can cost INR 25K for an hour and a half
Duniye Spa on Hurawalhi Island
Duniye Spa is the winner of World Luxury Spa Awards in 2016. It has gained a reputation as one of the finest spas of Maldives. The spa menu comprises rituals handpicked from across the globe.
Price: A little pocket friendly, their spa treatments start at INR 5000
3. Go island hopping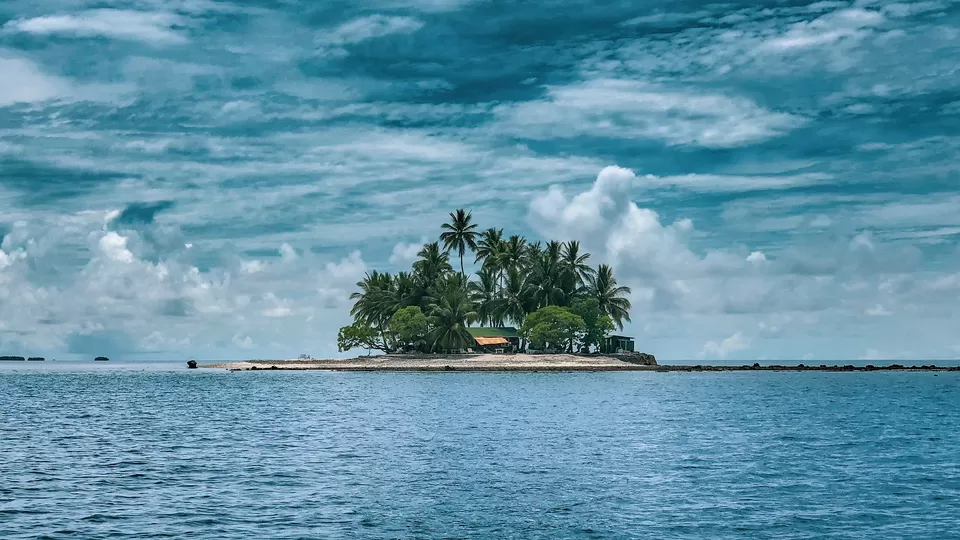 The Maldives is not just about Male. The Maldives comprises over 1000 islands with each one having something unique to offer. But what most people aren't aware of is that each resort is built on an individual island. Most of the tourists choose an island and stay there.
The further away you go from Male, the more isolated you get which can be a pro or a con depending on your perspective. For eg. It is forbidden to wear a bikini in the mainland but the private beaches are okay with it.
To go island hopping, some resorts offer tours that can take you to the Maafushi Island and take you to the North or south Male. You could also simply stay at different resorts for your stay and explore a new island. There are my suggestions:
- Male Island
- Biyadhoo Island
- Maafushi Island
- Baros Island
- Fulidhoo Island
- Kuredu Island
- Vaadhoo Island
4. Interact with the locals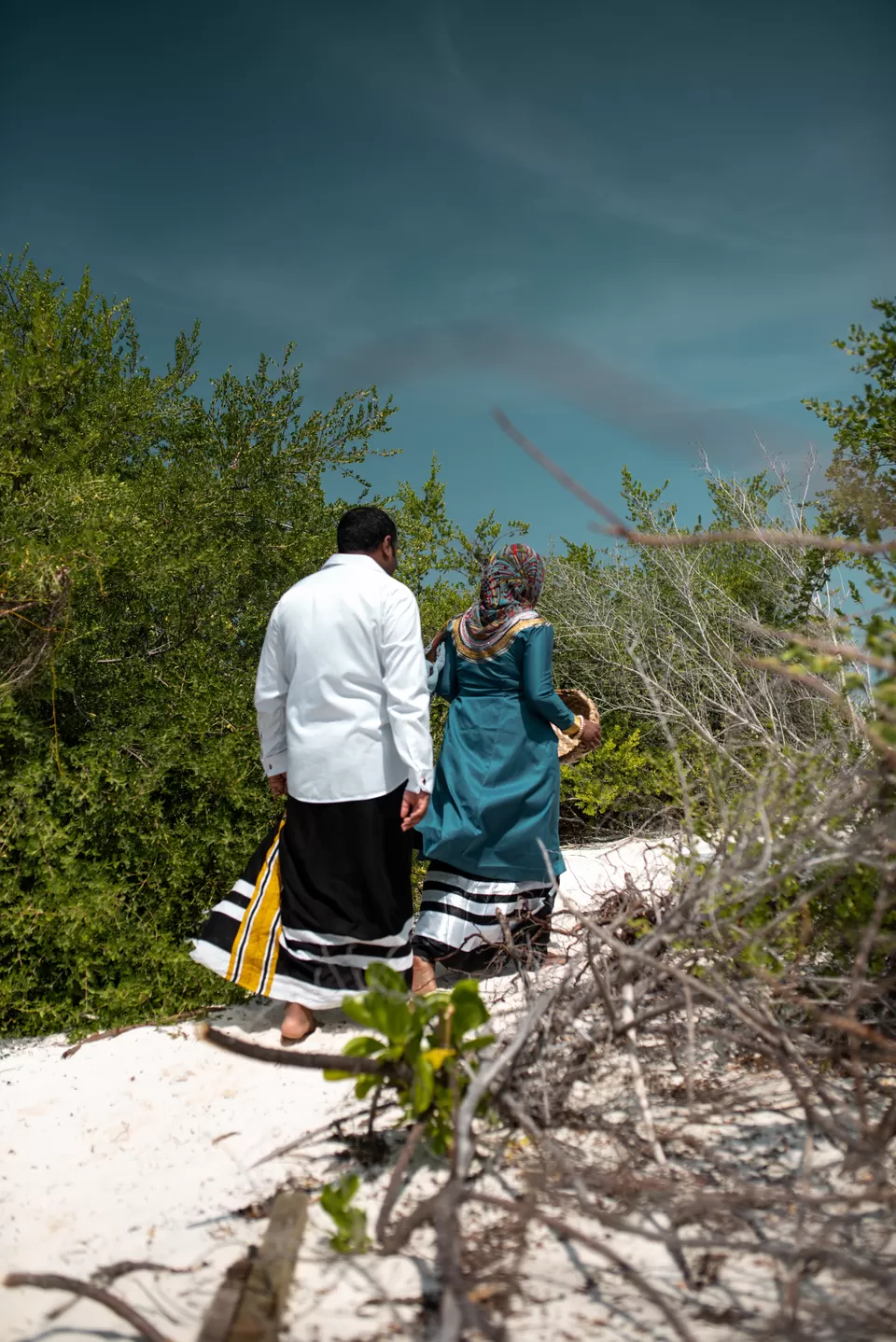 The Maldivian locals are some of the most down-to-earth people you will ever interact with. They openly welcome everyone into their houses and what's better than getting to know the local culture and the people? Their hospitality should be one of their biggest selling points.
5. Enjoy the local cuisine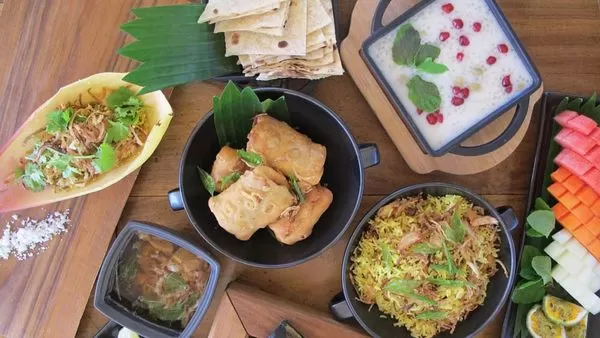 Food is the love language that needs no words. A Maldivian feast is right around the corner for your every meal. Be it the various varieties of fresh fish curries, lobsters, or fried yams. I would gorge right from breakfast to dinner and in spite of that, felt that there was so much more left to try.
Here's what you should try:
Garudhiya (Fish Soup)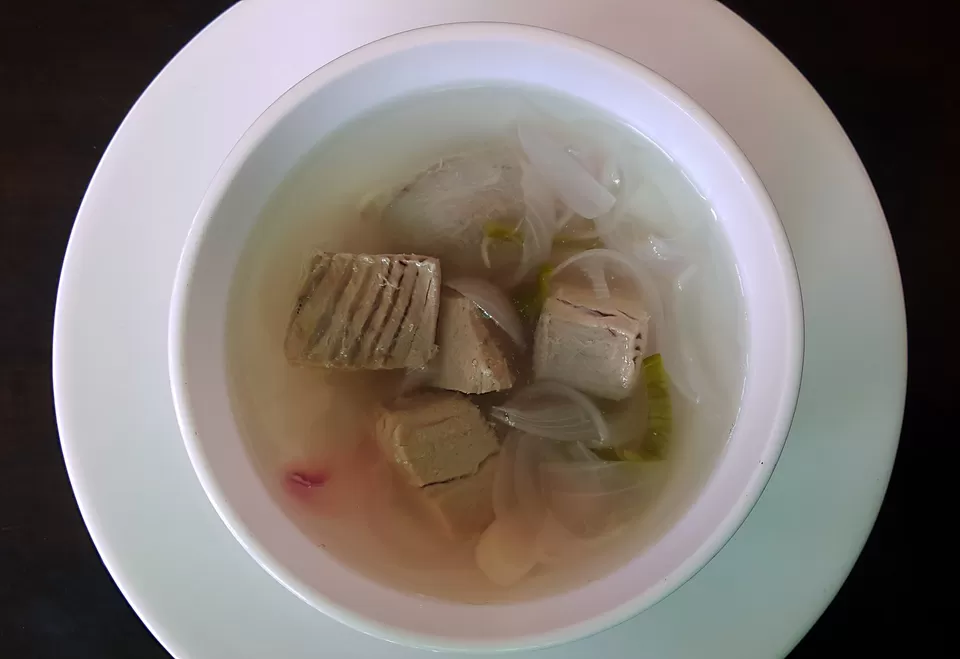 This simple and traditional fish soup is a must try.
Where can you try it?: Iberry Café, Hulhumale, Jazz Café, Male, Muraka, Mirihi Island Resort.
Price : INR 250 to 1200 depending where you try it.
Mas Huni (Shredded Smoked Tuna)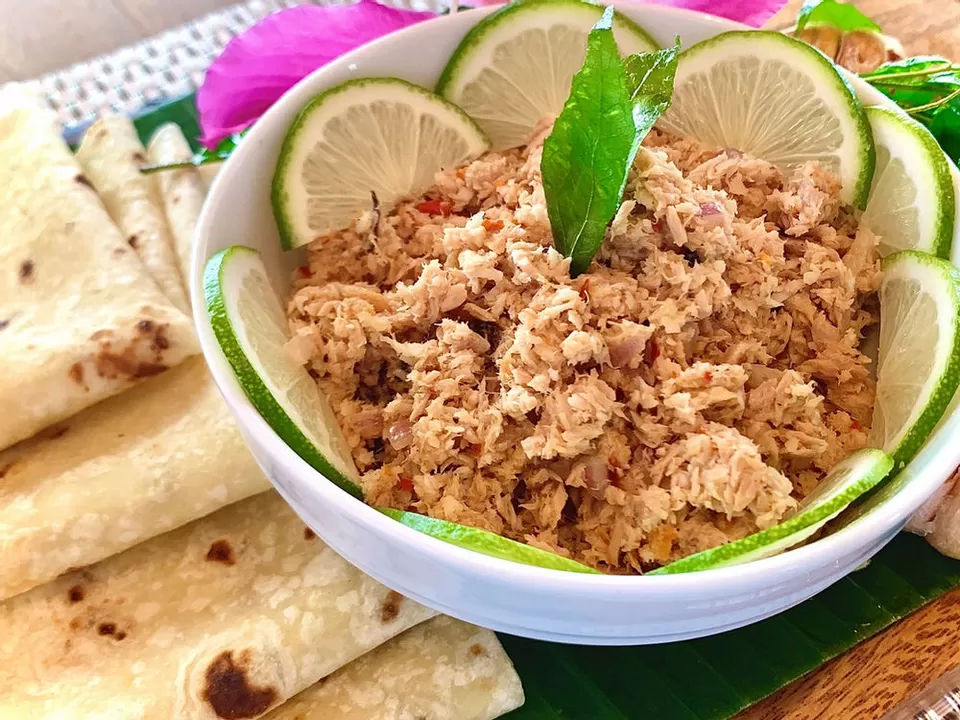 Served with grated coconut, lemon and onions, this is a prevalent food in Maldives.
Where can you try it?: The Sea House Maldives, Boduthakurufaanu Magu; Crystal Sands, Maafushi, The west harbour area in Male, now known as Raaveribe Maizaan.
Price : INR 250 to 500 depending where you try it.
Boshi Mashuni (Banana Flower Salad)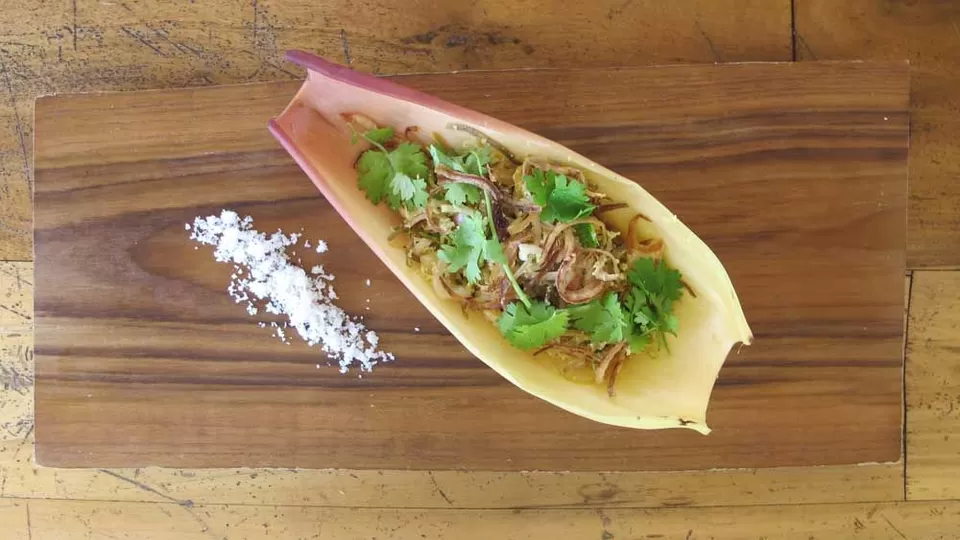 A combination of crunchy banana flowers and fresh coconut, this dish is somewhere between a salsa and a salad. Yumm!
Where can you try it?: Iberry Café, Hulhumale ; Crystal Sands, Maafushi (; Café Rio, Male .
Price : INR 200 to 400 depending where you try it.
6. Go on a boat ride with dolphins for company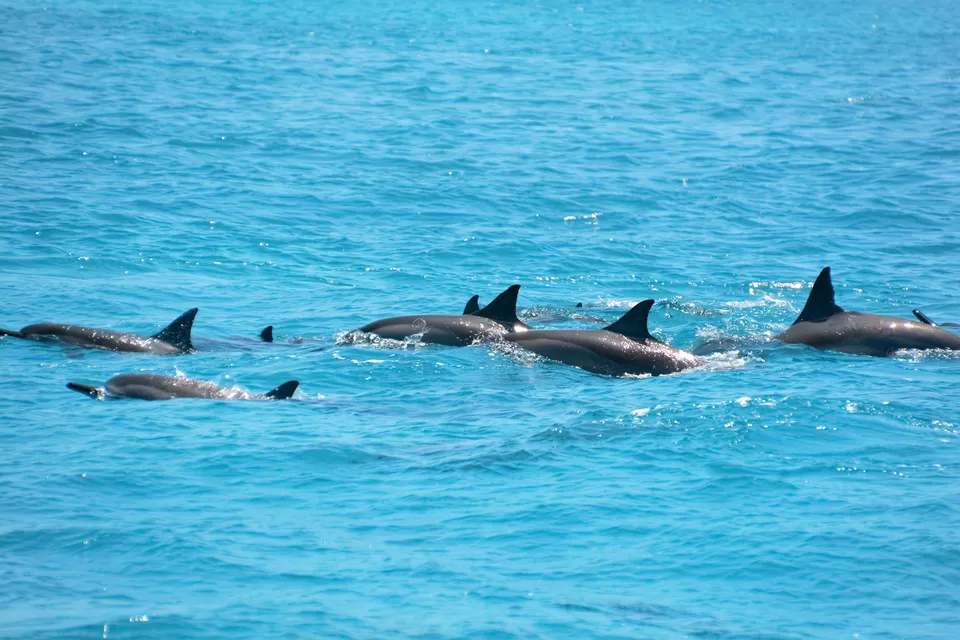 This was one of my favourite parts of my trip to the Maldives. The friendly dolphins swim by the boat and perform high jumps if you were to clap and applaud.
All the resorts offer a dolphin watching excursion and you should sign up for one.
The price for a sunset boat ride along with the dolphins range between INR 5000 to 8000.
7. Fall in love with yourself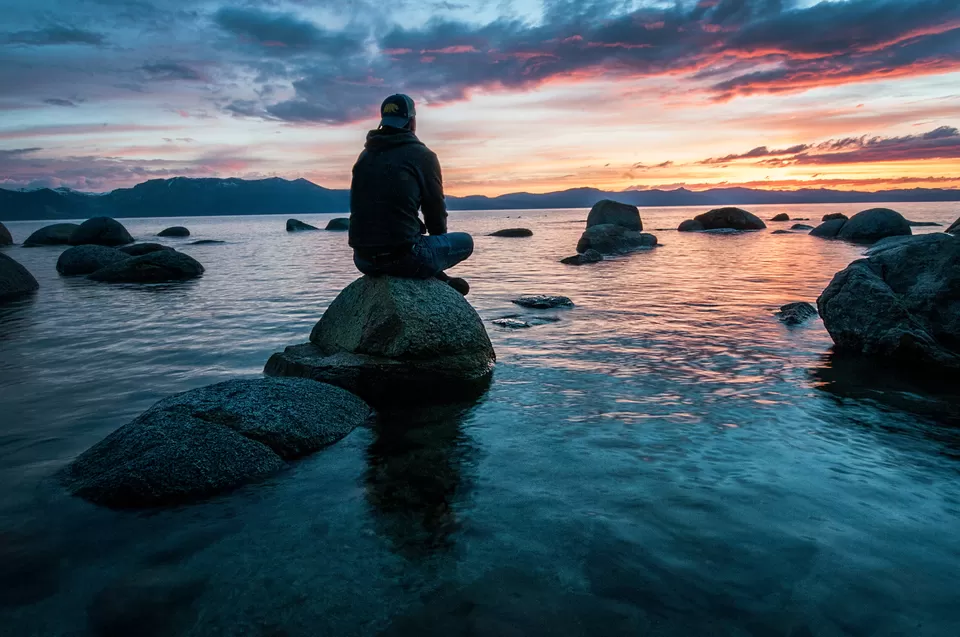 'You' are 'your' best partner and the person you have to spend the rest of your life with. Why not take this opportunity to fall in love with yourself? I walked along the bioluminescent beaches and let the sound of the ocean take over me. Solo travel in a notoriously famous honeymoon destination helped me discover myself.
The Maldives helped me realise that the destination cannot decide who it's for. I am glad I did not wait around for someone to tie the knot with me so that I could live my Maldivian dreams! So what's stopping you?
Follow Tripoto on Telegram to get early access to top travel stories every day.
Share your stories on Tripoto's Clubhouse channel!