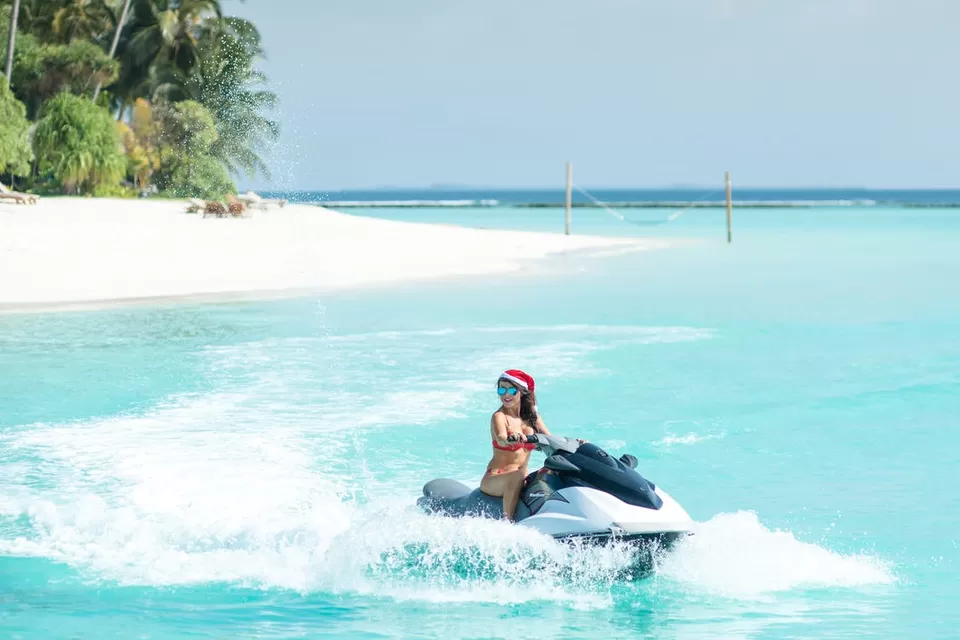 Maldives is a paradise on the earth. I must admit, we expected to do nothing more than bask in the sun, sip cocktails, and watch the sunset over the Indian Ocean, but once we arrived at our little island oasis, we found out that there are more things to do in the Maldives than we originally thought.
SNORKELING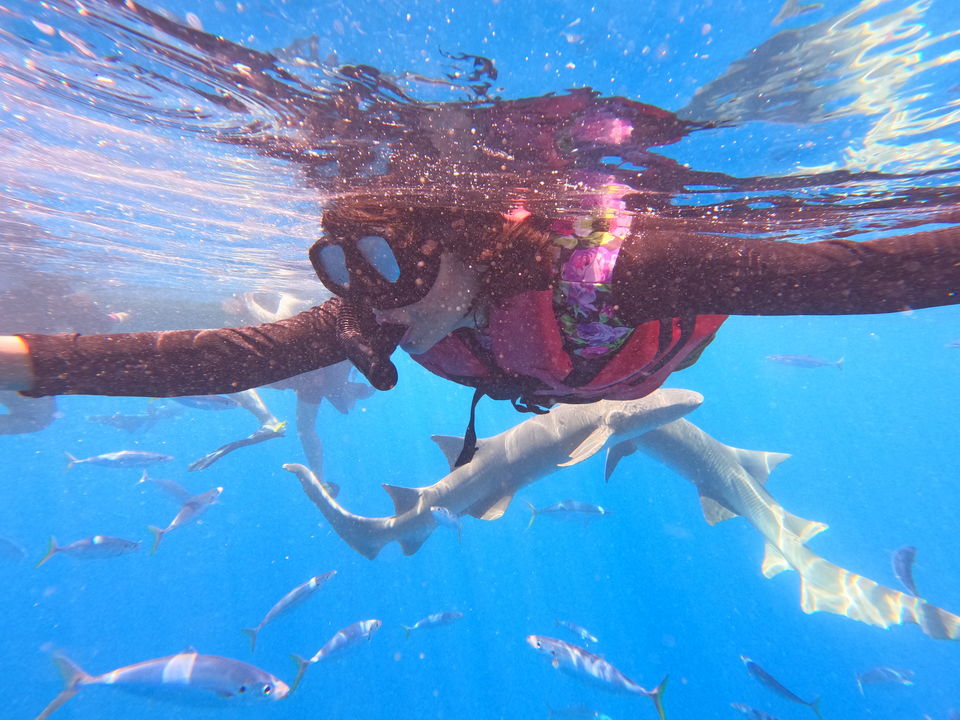 Thanks to the plethora of beautiful and untouched corals and reefs the place preserves, you will be glad you took up diving as an activity when in the island country! One of the biggest highlights of visiting the place is to explore more of the colorful marine life. Not to mention the thrills of actually diving in one of the oceans!
Where: Thinadhoo, Male Atoll, Maafushi, Banana Reef, South Ari Atoll, etc.
PARASAILING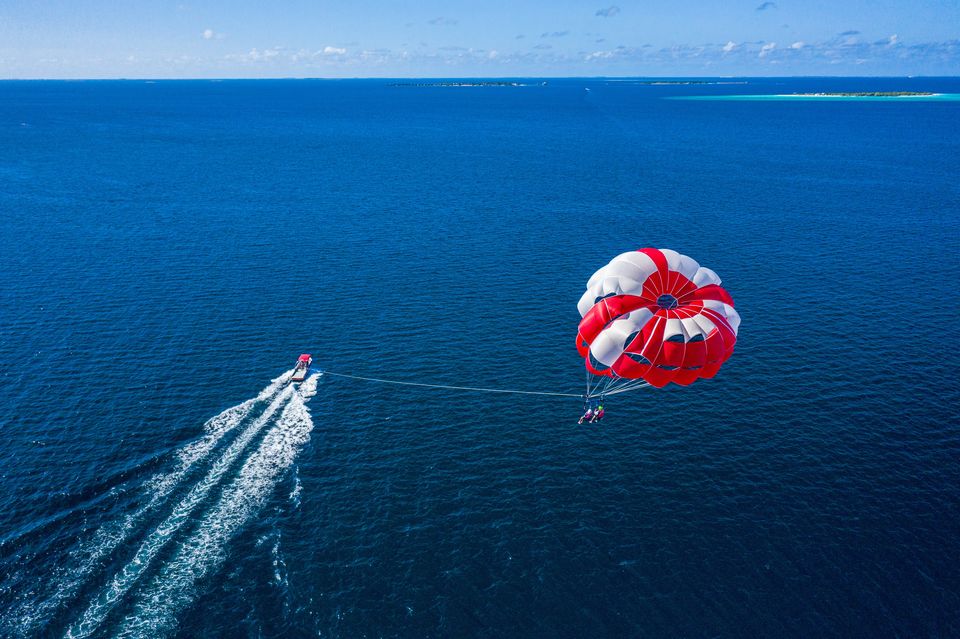 The euphoric feeling to be elevated up in the air by a parachute and staring down at the crystal blue waters is quite a ride. Parasailing is one of the activities that you will thoroughly enjoy and feel like a star! Do not miss this activity during your stay in the Maldives.
Where: Maafushi, Cocoon beach, Finolhu beach, Baros Maldives, Kandolhu Island, Mirihi Island Resort, Bathala Island Resort, etc.
SURFING & KITESURFING
Maldives is a world-class surfing destination. For adrenaline junkies you can either pick surfing or kitesurfing (kiteboarding) as accordingly, you'll receive the logistics. The rule is pretty simple, try to balance yourself on a surfboard or a skateboard while you ride the wave. Not only is this a fun activity but ideal for people who cannot swim!
Where: Ookolhufinolhu, Maafushi, Baros, Shangri-La's Villingili, Hilton Iru Fushi, Rihiveli, etc.
WIND SURFING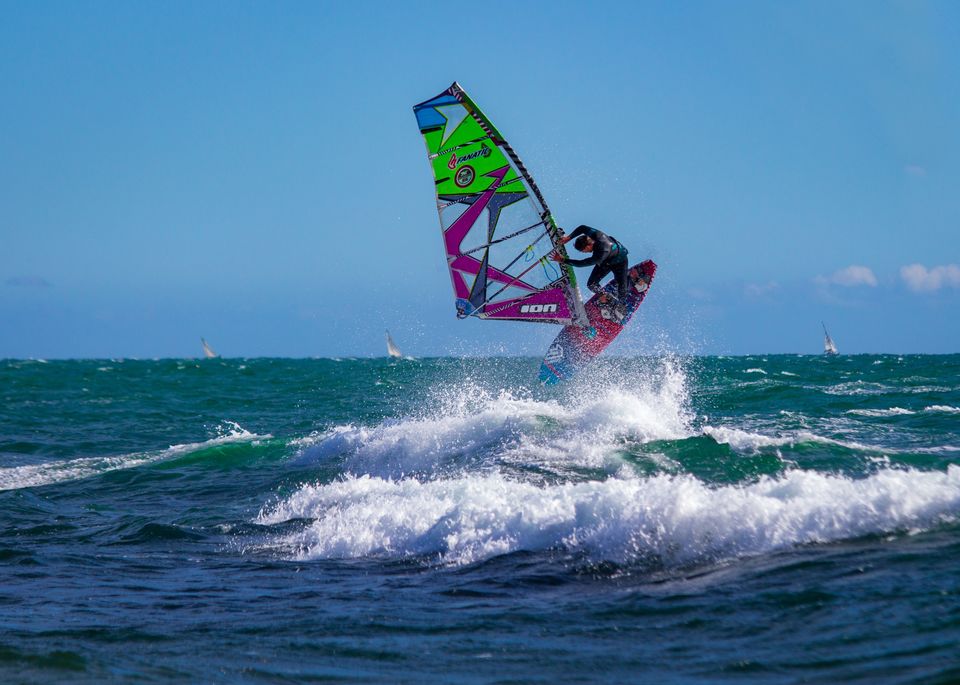 Windsurfing is an adventurous water sport activity offered in Maldives tourist places where you ride on the water on a sailboard. It is a blend of sailing and surfing. Windsurfing is done at a flat water location, which makes it safe and accessible for both beginners and trained participants.
Where: Cokes Surf Camp, Anantara Dhigu Maldives Resort, Niyama Private Islands Maldives, Ayada Maldives, etc.
SCUBA DIVING
The Maldives is a white paradise nestled in the vast azure blue Indian ocean! Scuba diving is literally the first thing that comes to the mind when thinking of things to do in the Maldives. Dive into the luscious ocean and acquaint yourself with some beautiful white sharks and manta rays, dolphins and more, hiding away from the civilization. Best places for scuba diving are - Maya Thila, Feshdoo Wreck, Kuredu Express, Fotteyo Kandu, Miyaru Kandu, etc.
Where: Ari Atoll, Tewa Stross, Banana Reef, Hanifaru Bay, Vaavu Atoll, Baa Atoll, etc.
SUBMARINE RIDE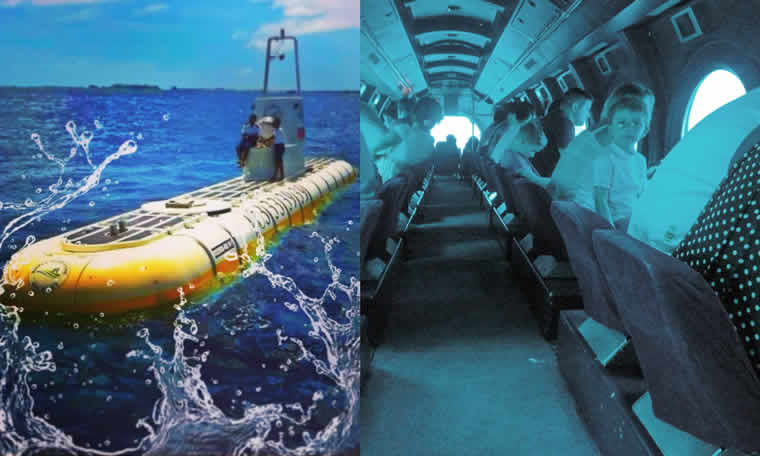 Imagine wearing your best ensembles with your partner and heading for a fancy underwater chow. You can experience this dream sequence for real in the Maldives. There is a whale submarine that takes off from the Male city and gives you an unforgettable view of the world under the island. From abandoned shipwrecks to white sharks, you'll get to see some interesting things while you wine and dine.
Where: Male city, Maldives
RIDE A SEAPLANE FOR SCENIC VIEW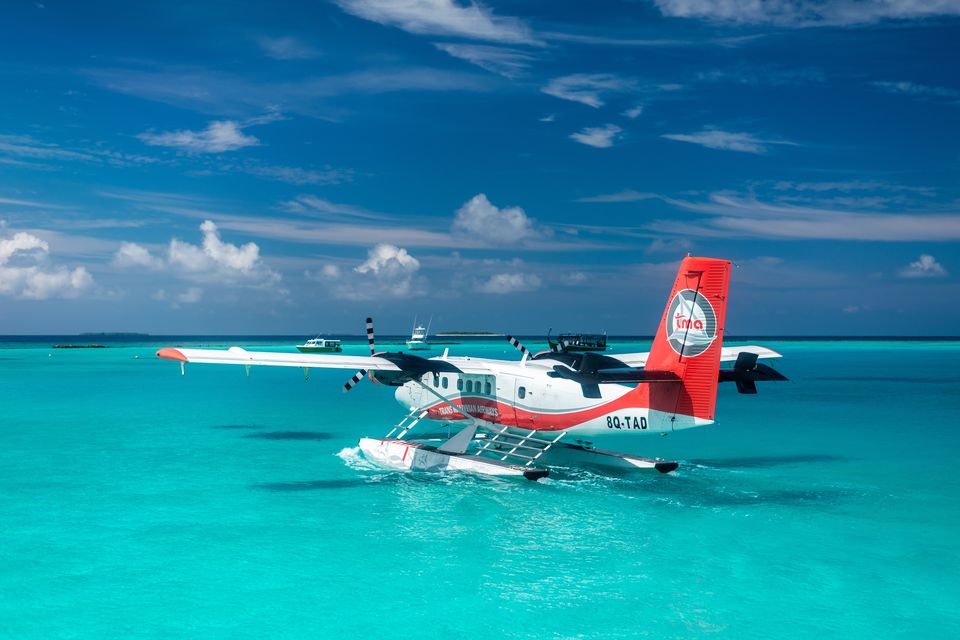 There is something magical about seeing the different shades of water below as you fly over the Maldives. Many resorts require a flight on a twin-engine float plane to get out to them.
If you don't have the good fortune of staying on a private island that requires a flight out over the Indian Ocean, we highly recommend booking a scenic flight over the many atolls. The islands create a pattern in the sea as the deep ocean crashes into sandbars and coral reefs. From the air, you get a real sense of just how isolated and beautiful the islands of the Maldives are.
Where: Trans Maldivian Airways (TMA) and Maldivian Air Taxi (MAT)
DINE-IN IN UNDERWATER RESTAURANT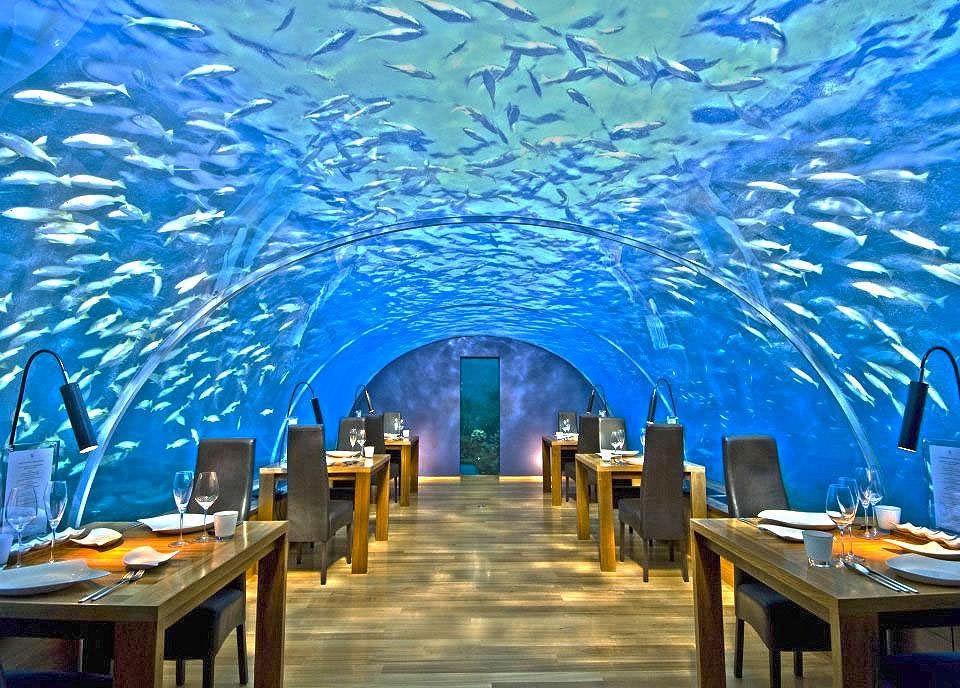 Dining under the sea is a growing trend in the Maldives that enables diners to enjoy a great food and incredible underwater views all at once. Luxury underwater restaurants are the most unique dining experiences in the world and not every day you can say you ate with the fishes. Imagine feasting on oysters while submerged beneath the Indian Ocean, or sipping Dom Pérignon with the company of a sea turtle. Whether you want to have a romantic dinner with your beloved one or take your family for a very special lunch, the handful of underwater restaurants around the Maldives are ready to provide the WOW factor!
Where: Ithaa, Conrad Maldives Rangali Island, Undersea, Hurawalhi Island Resort, SEA, Anantara Kihavah Maldives Villas, SUBSIX, Niyama Private Islands, M6m by Ozen Life Maadhoo, Only Blue.
Click here to follow me on Instagram, where I share snippets of my travel-tales and follow Tripoto on Pinterest for more travel inspirations.