If you are a history-buff, ( and even if you're not,) a visit to this piece of history floating off the island of Kerala , 'the Muziris island' would be one delightful experience you wouldn't want to miss out on. Imagine treading on a land that was submerged 3000 years ago, flourished long before that and came floating back up after all this time – a little bit of a time travel is what a visit to the Muziris island is.
What is the historical significance of this island and why is so important? It so happens that Muziris island, also called as the Muziripattanam was the heart of the spice route – the major trading port for the southern India. It was known that the Romans, Greeks, Arabs, Chinese and lot of other civilizations traded with Muziris, majorly with the spices of this land majorly the black pepper. The island found a mention in many popular historians' written works.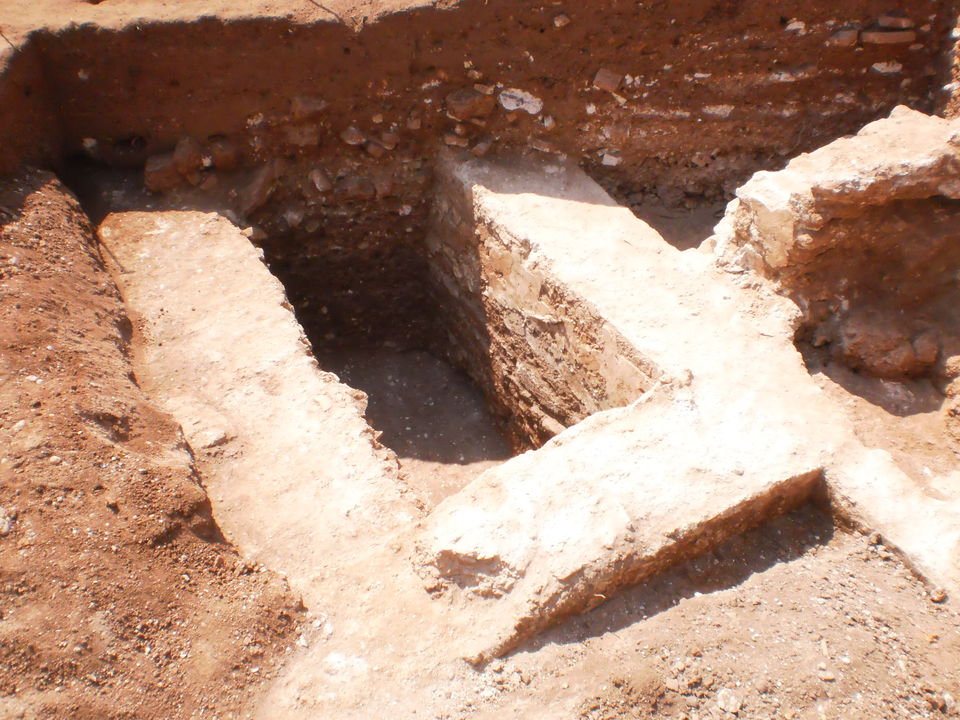 They've been looking for this lost legendary port town for years, centuries, even. That is, until parts of it were recently found floating up and about in the vicinity of Pattanam, a small town off the coast in Kerala .What a great experience it would be to walk on and experience this ancient, ancient land with all the history it has seen!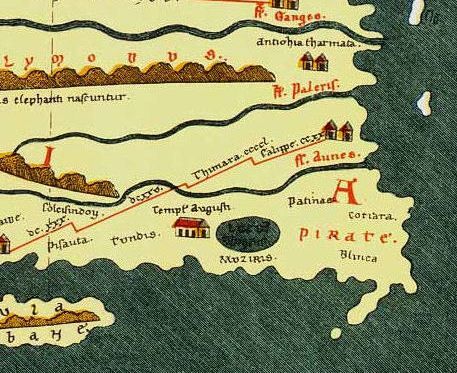 Muziris now :
The submerged town and a whole lot of really precious artifacts that went down with it have all come back floating now starting from the year 2004 in the tiny town of Pattanam a few kilometers away from Cochin.
Ever since then, there have been Roman Amphorae, bricks, tiles, semi-precious stones, glass beads, ornaments made of gold coming out of the sites year after year. Experts say that a lot more is underneath these lands which is now being dug up to find them. These artifacts have all been restored and preserved in the many museums that are spread over this island.
Things to do in the Muziris island :
• Most of any visitor's time in this island would be spent visiting all the 27 museums that the place has got. The Kerala Jews history museum, Kerala Jews lifestyle museum, Palium palace museum and lot of other museums of this place are worth a visit.
• Take a boat ride in the backwaters here. This is a tour that can be arranged for this specific purpose of visiting this island and other excavation sites around here in the midst of which you can visit the heritage sites, churches and museums of this place. (link to a boat ride booking)
• Visit the excavations that have been (and are being restored) in all the excavation sites that lie scattered here as well as in the museums along the banks of the waters. You will find a treasure of antique artifacts such as coins, beads, glasses which belong to the ancient Romans, Chinese, Jews and a lot of other cultural backgrounds of the ancient world in these museums and sites.
• Visit some of the ancient temples that are here from many years such as Kogdungalloor temple and mosques such as Cheraman Masjid.
• The Jewish synagogues such as the Chendamangalam synagogue and the Paravur synagogue have also been around since the time Jews were here are worth a visit.
When to go :
Just as the monsoons end in October through to the beginning of the summer in March is considered an ideal time to visit the Muziris island as the weather is just favorable enough to make your stay pleasant without too much heat or any rains.
How to get there :
These towns – Pattanam and Kottapuram are 20kms away from Cochin and hence can be reached here through taxis, buses or you can drive here as well. It located off the highway NH17 on the Paravur – Kodungallur road.
Accommodation
Staying in Kochi and reaching this place is a good option. You can stay in Ernakulam which is closer to the Muziris islands. Arameka Boutique Inn and OYO Malabar Plaza Inn are two great places near to the island that you can stay at.