It isn't always that we pay attention to Kerala's history when exploring this land, lost in its stunning natural beauty, food and culture. Kerala's history is just as rich as everything else here and in the quaint little locality of Mattancherry, that's located right within Kochi on the outskirts is proof. Just 9 km away from the centre, Mattancherry lies quiet and beautiful, away from the hustle and bustle of the city, holding within it some really rich history.
What makes Mattancherry a historical treasure? This place is ancient. There was trade done here by people from Arabian, European and African countries for centuries while the local kings ruled and that made it important. Later on, the Jews, the Dutch chose to stay here and build palaces and forts that make up the architecture of this place.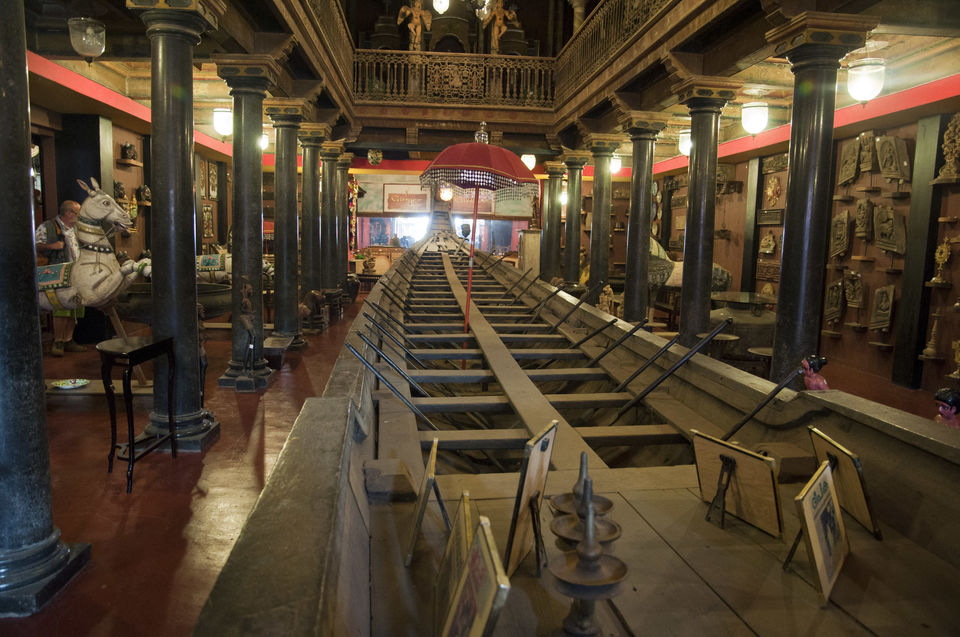 The good news is that most of these structures and buildings that are remnants of the ancient local as well as foreign civilisations are still preserved here in the many palaces, churches and museums. There's plenty to relish here if you're a history buff and even if you're not, these remnants of the past are a delight to explore. Here's a mini-guide to what you can do and see at Mattancherry.
Make sure you visit these places in Mattancherry
Mattancherry Palace
This massive palace was built in the 1500s entirely keeping in mind Kerala's traditional architecture, complete with a wooden ceiling, courtyards and pillars. The interior of the palace is filled with incredible works of art with wooden floral carvings and murals. It could soon be included as a UNESCO heritage site. This treasure of Mattancherry is not to be missed out when you're here.
Paradesi Synagogue
One of the oldest synagogues in the world, the Paradesi synagogue is right next to the palace and an abode t ancient treasures. It was built in the 1500s as well and was named as thas it was built by Spanish and later had jews as most of its members. From ancient scrolls, to crowns and chandeliers that belonged to the bygone era, this place has got a lot of antiques exhibited here that also make it worth a visit.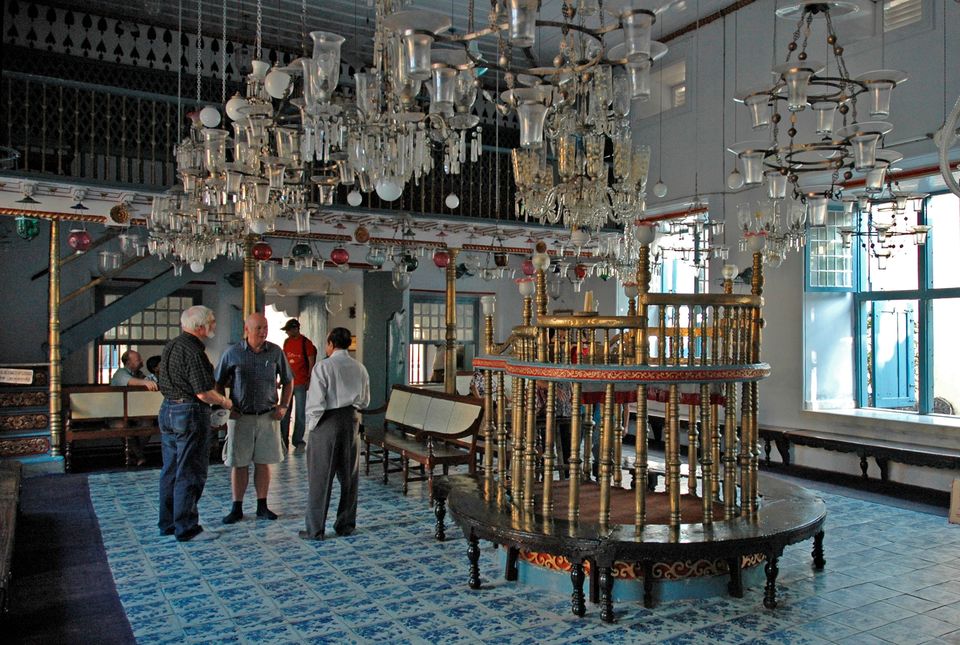 Jews Street
Jews street is one of the oldest street markets in existence in India and that in itself makes it worth paying a visit to, if not all the antique stores filled with timeless ancient treasures that you'll find here. There are plenty of shops filled with art, décor and handicrafts as well and a stroll through the many stores of this street is something you can't miss out on, especially if you love all things antique.
Dutch Palace pond
The pond that's located right next to the Dutch palace is one that isn't to be missed out on as well. With beautiful palm trees around it and birds such as the blue-tailed bee eater visiting in large numbers to this little pond, it makes it really pleasant to spend some time by these waters.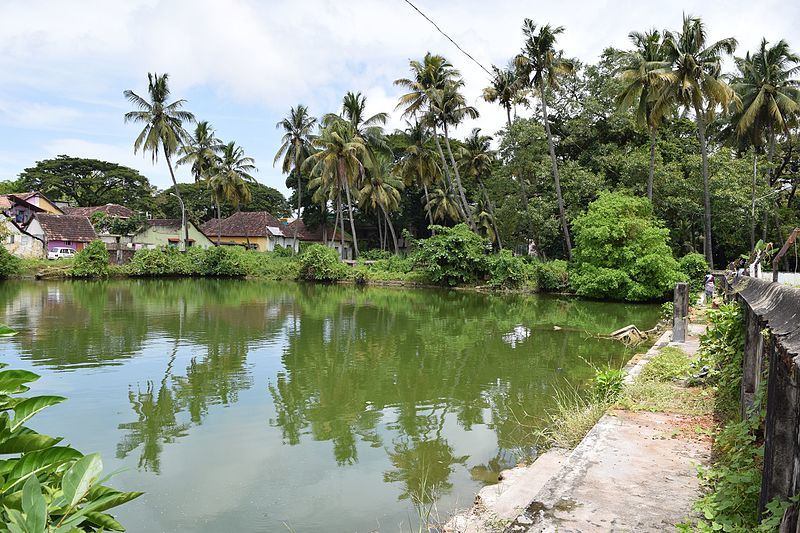 Antique museum
Started 30 years ago by a jew who settled in Kerala, the antique museum is yet another treasure trove of ancient stuff that belonged to the jews and the locals. They have a whole lot o things ranging from furniture to books and some objects from the stone age too! You have got to check out this precious little museum to believe us.
How to get to Mattancherry
Mattancherry is just a few kilometers off the centre of Kochi and you can get here in half an hour at the maximum through any mode of transport you use.
By Car : It takes you all of fifteen minutes to get here from the centre of the city by a car.
By boat : There are boat services from Ernakulam to Mattancherry. You should get on the boat at the Main boat jetty at Subhash park in Ernakulam.
By bus and metro : There are plenty of buses to Mattancherry from the rest of the town. If you wish to take a train, the nearest metro station you should get down at would be the one at Jain temple.
Food in this locality that you must try
The famous restaurant Kayees which is in Mattancherry dishes out one of Kerala's best biryani, something that you must try while you are here. The sweet shop Shantilal's, that happens to be located here is known for their masala tea and all their milk-based sweets. You must also make a stop at Rino's juice shop while you're in Mattancherry to sample one of their yummy juices.
Where to stay in Mattancherry
While staying in Kochi is an option as well, you can also stay right here in Mattancherry which has some beautiful hotels and homestays. The Ginger house museum hotel and the Zorais homestay are two such places you will love staying at. For more, look up here.
Have you been to Mattancherry and explored all the hidden historical beauty of the place? You can share your experiences here.
Get travel inspiration from us daily! Save and send a message at 9599147110 on Whatsapp to start.
Frequent searches leading to this page:-
Kerala Budget Family Tour Packages, Kerala Holiday Vacation Packages Price, 3 days honeymoon packages in Kerala, Places to visit in Kerala for 4 days, things to do in Kerala