History of India - there's perhaps never been anything as rich and deep as that. But how far back in time does it go? To the age of Dinosaurs? Yes, apparently the country had this magnificent beast of the past tread on it as well, and a quite a lot of them too.
We may not be the Jurassic park of the world, but there were a few breeds that were roaming our lands quite extensively. Fossils were found from Himachal Pradesh in the North through to Chennai in the South here and there spread out all over the country.
What kind of Dinosaurs roamed India?
• Rajasaurus – This giant (30 feet and 1 ton) dinosaur was the largest and the most prevalent in India.
• Kotasaurus – This was a herbivorous dinosaur found down South.
• Barapasarus - This long-legged dinosaur was as much as 60-feet long.
Dinosaur Museums in India
How amazing would it be to get to see a dinosaur's bones that were millions of years old? Some of these museums have done a good job preserving these bones so that we get to experience just that. We picked the best three dinosaur museums in the country among the lot.
Here's where you will find a 47-feet long Sauropod skeleton that is assembled and preserved. This was the very first museum in Asia that had this kind of assemblage. Along with that, there's a lot more really ancient stuff on display here.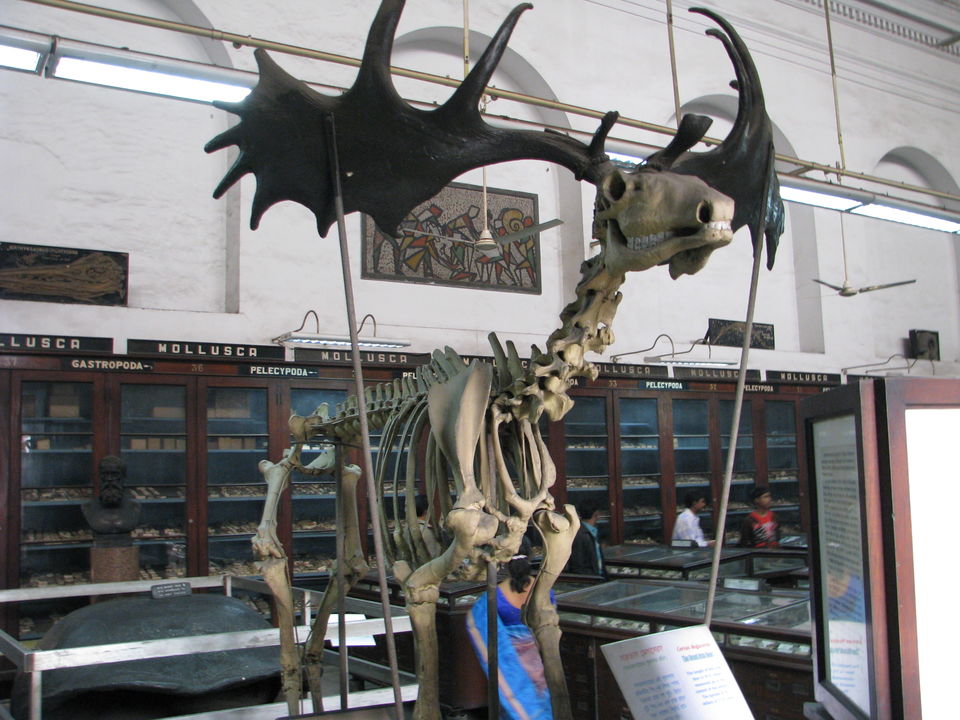 The Sauropod skeleton exhibited in the Kolkata dinosaur museum
Where is this museum in Kolkata : Barrackpore Trunk Road
Timings : 11:00 am to 6:00 pm
The dinosaurium in Hyderabad is also where you should go visiting if you'd like to take a look at the skeleton of the 'Kotasaurus' on display here. This one's 14 meters tall and is breathtaking to look at. There are plenty of dinosaur eggs here too.
Where is this museum in Hyderabad : Naubat Pahad rock, Saifabad
Timings : 10:30 am to 8:00 pm
Before it got severely damaged in the infamous fire that this museum caught in 2016, it had plenty to offer, including dinosaur bones and a whole lot of other skeletal remains of ancient animals. Although not in the same condition as before, you can still find a lot of dinosaur-related things here.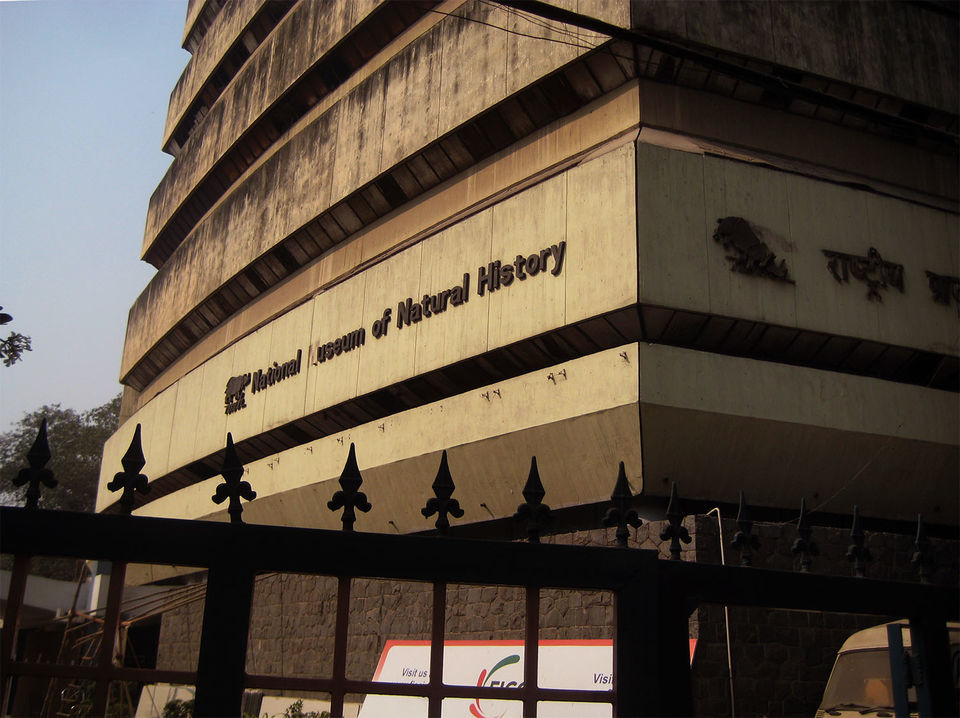 Where is this museum in Delhi : Todermal Road Area
Timings : 10:00 am to 6 : 00 pm
Dinosaur Fossil Parks you can't miss out on!
It's one thing to see the remains of a Dinosaur in a museum and another to actually visit a fossil site where these dinosaur remains were found. These fossil parks which are located next to the very locations that dinosaurs were found can take us back in time to the Dinosaur era (figuratively speaking, of course).
If you're a dinosaur freak, here are 4 of the most amazing Dinosaur Fossil Parks in India you definitely can't miss out on.
This fossil park, which is where Rajasaurus was recently found is also home to a whole lot of dinosaur eggs (some stories say that there are nearly thousand of them). It wasn't just the dinosaurs that were found here but also some snakes which were the predators of these dinosaurs. And that totally makes it worth visiting!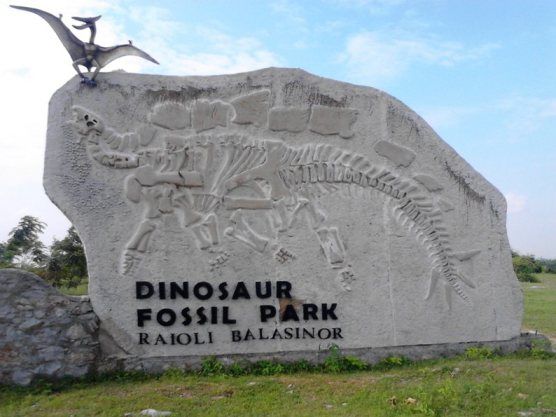 Where is it : This fossil park in Raiyoli Village in Balasinor district of Gujarat.
How to get there : Vadodara and Ahmedabad are the closest cities to Balasinor fossil park and the place can be reached by road from here.
Stay : There is a heritage resort nearby and many other budget hotels as well.
Timings : 9:00 am to 6:00 pm
The Waddham or Sironcha fossil park had nearly 70 dinosaur bones found here and archeologists still keep discovering more. Although most of these bones have been preserved elsewhere, there's still a lot to see here. It is slightly difficult to get to what with the area being slightly far off from the city but once you do get there, it is all worth it.
Where is it : Wadadam, Sironcha, Maharashtra
How to get there : The nearest city to this fossil park in Nagpur. After you travel to Sironcha from Nagpur, buses and private vehicles can take you there.
Stay : There are rest houses in Sironcha, belonging to the government as well as private.
Also called often as the "Jurassic Park" of India, the Indroda dinosaur park is a Dinosaur-lover's paradise. There are fossil remains that date back to 66 million years and a lot of eggs which are fossilized that are on display here. However, this is a man-made fossil park which has all the fossils and eggs and got here from the nearby excavation sites.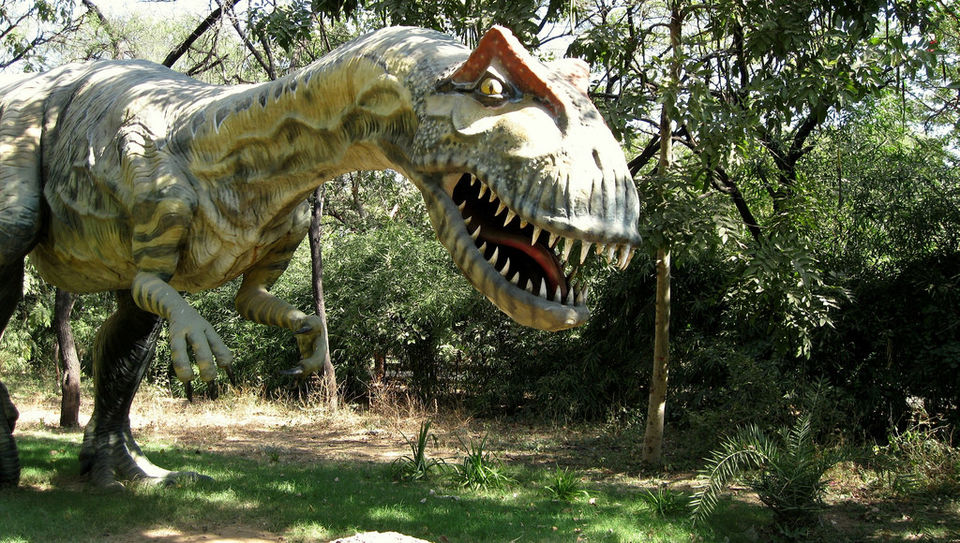 A dinosaur greets us at the entrance of the dinosaur park at Indroda
Where is it : Indroda Village, Gandhinagar, Gujarat.
How to get there : It is located in Gandhinagar spread out across a vast land so it is quite easy to reach this park.
Timings : 8:00 am to 5:30 pm
Halfway between Kanha and Bandhavgarh, Ghughwa fossil park is yet another place where a lot of dinosaur eggs which were found here and in the nearby areas have been fossilized. Apart from that, it is all the plant fossils that get a lot of people here.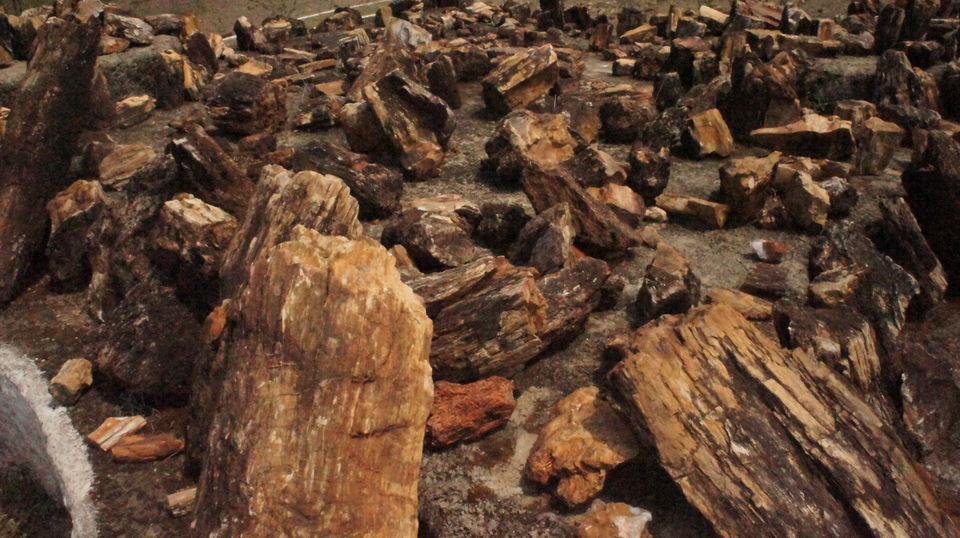 Ancient rocks from the Jurassic era preserved in the Ghughwa fossil park
Where is it : Dindori district in Madhya Pradesh
How to get there : The park is about 110 km away from Jabalpur and 100 km away from Bandhavgarh. So using private transport to reach here is one of the best options there is.
Timings : 10:00 am to 5:30 pm
Do you know of any cool dinosaur-places in India that we missed out on? Let us know here. Don't forget to check Tripoto's Youtube for more such information and some really amazing travel videos as well.
Frequent searches leading to this page:-
dinosaur museum in india, dinosaur museum near me, dinosaur fossils in india,