In a world where offbeat is the norm and health and safety have assumed prime positions on holiday, travellers are on the lookout for destinations they've never heard of, now more than ever. For those with an appetite for adventure and exploration, I've found exactly that. Saudi Arabia may not be the first country that comes to your mind as you read this, but it has just the attraction that will impress you to no end. A perfect destination for beach lovers, a soul-quenching site for history enthusiasts and a picturesque spot for wildlife lovers, the Farasan Islands are idyllic gems tucked away in the south-western part of Saudi Arabia.
Situated 40 km off the coast of Jizan in the Red sea, the islands are a hidden paradise which are now being eyed by the global travel community and here's why they should be at the top of your bucket list.

Unravel the undiscovered
Surrounded by the Red Sea, the islands consist of mangrove forests, white-sand beaches and an ambience that will make you feel like you're in marine utopia. The archipelago was declared as Farasan Island Marine Sanctuary in 1996 and covers an area of approximately 3,000 km square consisting of 84 islands and 18 shoals. Can you think of any other country with such an extensive offering?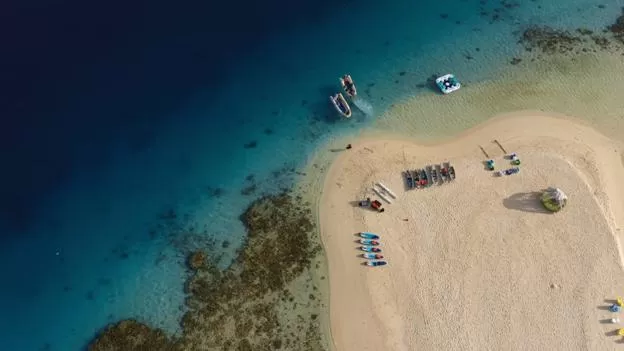 A treasure trove for nature lovers
It is an undiscovered archipelago with a lot of unexplored areas and you're bound to come across a plethora of birds on your trip here. Due to less inhabitation, you can find a variety of birds like white-eyed gulls, saunders, little terns, crab plovers, flamingos, ospreys, sooty falcons, pink-backed pelicans and red-billed tropicbirds. Farasan Island, the main island, is also home to the Farasan gazelle, an endangered species which is a major attraction in the archipelago that also accentuates the island's serene vibe.
For your seaside experience, you can head straight to Al-Qandal Beach, where the sun will impress you as it paints the sky with all kinds of colours twice a day. The nearby Qandal Forest is dotted with mangroves, which are interspersed with waterways and bays. The forest is flourishing with lush foliage and is quite a site to explore for the intrepid traveller.
A goldmine for history enthusiasts
If flora and fauna don't quite excite you, Farasan Island is filled with historical wonders that will pique your interest. The island comprises forts and villages inhabited by the people of the African kingdom of Aksum and Arabian kingdoms of Sheeba and Himyar, once upon a time. The archipelago was also used as a maritime border by them. The old Ottoman forts and Beit Al Refai's house are ancient architectural wonders situated on this archipelago. It is the epitome of ancient architecture and a soul-quenching destination for history lovers.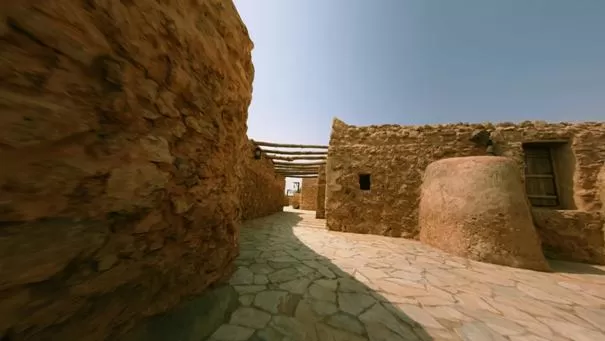 The sandstone villages of Al Qassar are architectural marvels and they give an insight into how the commoners used to live in the Ottoman Empire. Now, they are being refurbished to give tourists a great experience and a sneak peek into the sands of time at the same time.
The island also boasts Beit Al Refai, a house built by Ahmed Munawar Refai, who was the wealthiest pearl merchant on the island in the 19th century. Beit Al Refai sits on an elevated platform encircled by a wall presumably made of coral and features ornate designs on its entire exterior.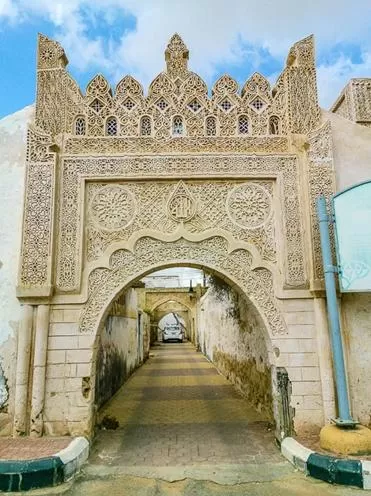 The house is a structural embodiment of the island's culture. It is made of coral stones and plastered with gypsum. The windows, main entrance and other walls are decorated with intricate engravings depicting the art and culture prevailing at the time. The house was a marvel since its establishment in 1922 and compares to nothing but an out-of-the-world architectural wonder. The picture above shows how the building is a state-of-the-art attraction and a must-visit place.
Along with the aforementioned sites, old Ottoman castles are a major attraction here. These forts depict the strategic importance of the island in the past. The islands were part of an important route for all major transactions between African and Arabian kingdoms. The discovery of Latin inscriptions attests to the assembly of a Roman garrison on the islands.
Untapped dive sites are aplenty at the Farasan Islands
If you are a traveller who thrives on adventure and adrenaline, Farasan Islands are just the place for you. There are several dive sites for you to explore – Marmar, Dohra, Shib Ammar and Gorgonian Point. Depending on what experience you are looking for, you can choose from caves with reefs inside, sites with strong currents, turtle-nesting grounds, dolphin pod meeting spots and more.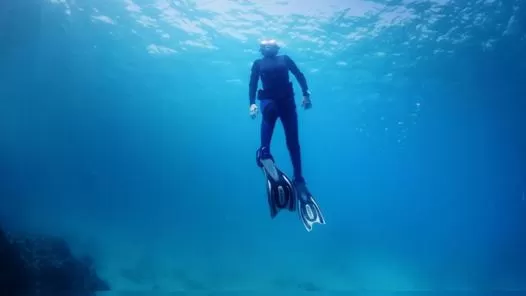 How to reach the Farasan Islands
Ferries run from Jizan twice a day to take you to the islands. There are two ferries a day in each direction, and they leave each port at the same time. The ferry also takes cars for free, but you will have to be at the port a minimum of 2 hours before departure to secure your spot. The security check is equivalent to that of an airport, ensuring the safety of all passengers. There are speedboats that you can avail to visit various islands, and can be found at the local dock.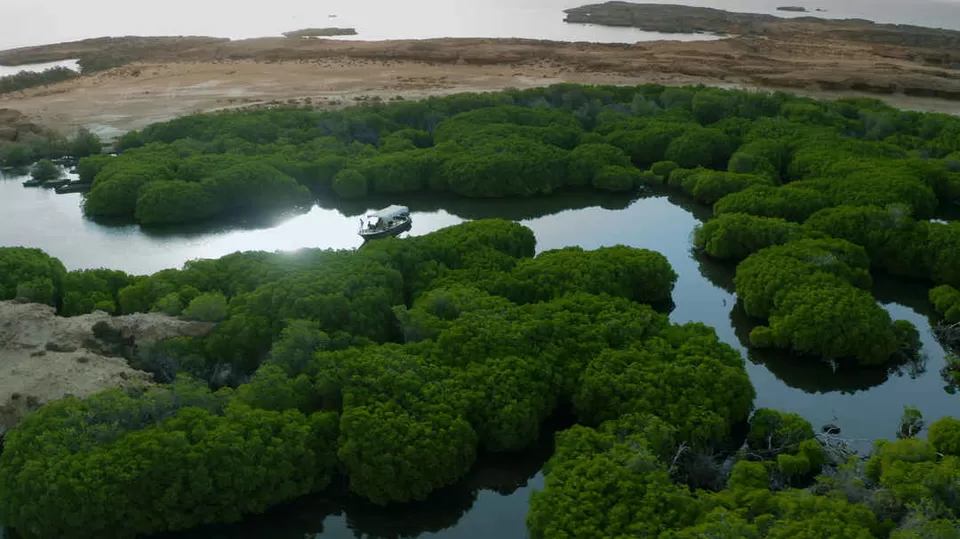 Where to stay on Farasan Island
After all the adventure and history, you will be looking for nothing but the unsullied comfort. Farasan Island welcomes you with a wide range of accommodation, be it a luxurious suite with a private pool or open-air ancient-style properties. The accommodation in ancient villages is also an option to get a holistic experience of the island. Bars and restaurants dot all major sites on the islands.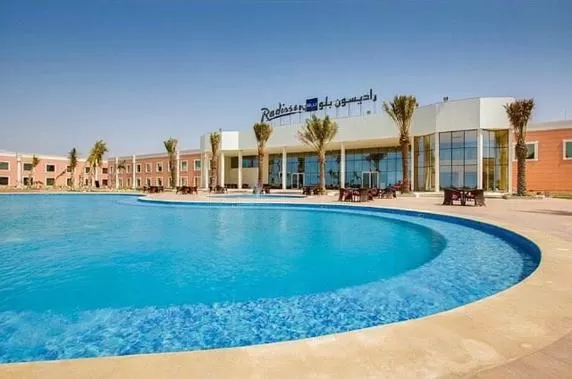 As the world continues to change in light of the pandemic, Saudi remains one of the safest international destinations to travel to. Free healthcare for both citizens and visitors affected by COVID-19 and digital apps to help people self-assess their health and manage any quarantine requirements are part of the Ministry of Health's distinct protocols for maintaining health and safety standards. In trying times such as these, nothing is more comforting for a traveller than their health and safety, and Saudi takes every step possible to ensure that. To add to your Arabian experience, the Saudi e-visa process is 100% digital, ensuring minimal physical touchpoints for tourists ahead of travel and upon arrival.
Have the Farasan Islands got your undivided attention too? The stunning islands have become one of the world's top destinations for a getaway, albeit not under the public eye yet. So if you're considering when to head there next, do it before the crowds get there!
So what are you waiting for? Visit the Kingdom of Saudi Arabia's official website and start planning your travel!
In association with Saudi Tourism Authority.
Ready to travel for free? Earn credits and redeem them on Tripoto's weekend getaways, hotel stays, and vacation packages.
Find like-minded explorers, learn from expert travellers, or become one yourself and help others on Tripoto's Travel Forum!
All pictures belong to Saudi Tourism Authority.