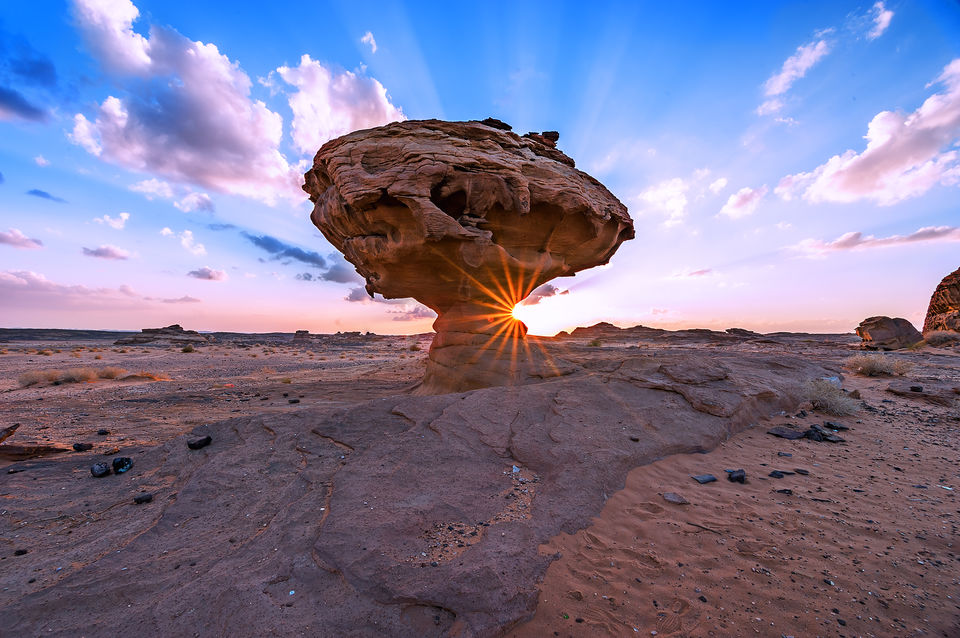 The lack of travel for the most part of 2020 has meant turning to the internet to take care of my unfulfilled wanderlust. Thanks to travel blogs, vlogs, social media platforms, and the old school mediums of books and movies, I have been able to virtually travel to different parts of the world from the comfort of my bedroom during the lockdown. This led to discovering a whole range of places to add to my post-pandemic travel bucket list – places I either didn't know about earlier or thought wouldn't be 'my kind' of destinations, only to be proven wrong!

One such destination that caught my eye was the Kingdom of Saudi Arabia, known to most of us as the land of Makkah and Medina. It flaunts endless desert, crystal clear waters with infinite corals and countless royal palaces. And the more I read about this country, the faster I realised that there's more to Saudi than meets the eye!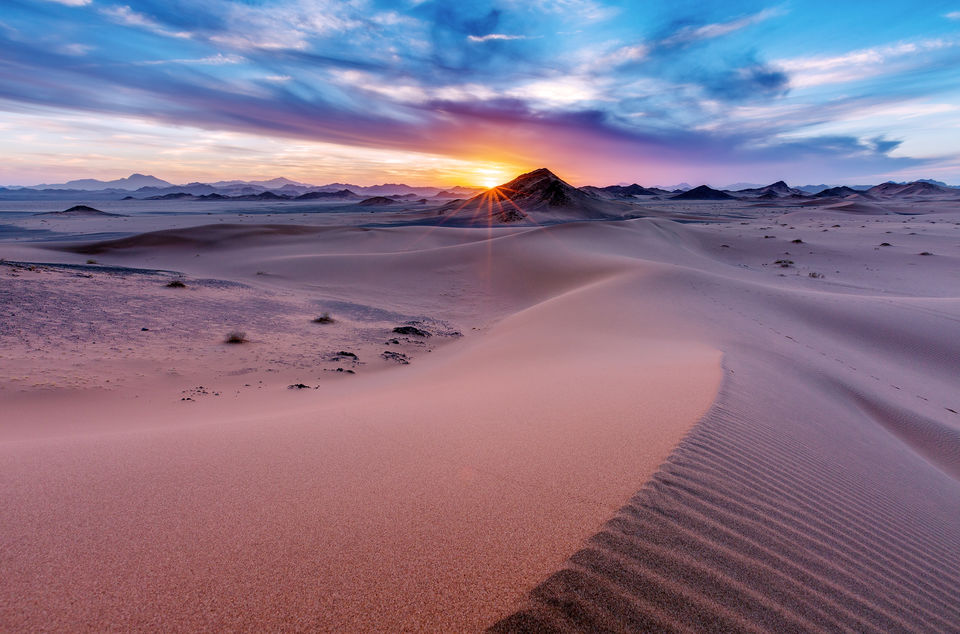 Having only opened up to leisure tourism in September 2019, Saudi is an excellent offbeat destination for all kinds of travellers. It boasts a rich heritage, warm and hospitable people and diverse natural landscapes (including the world's best-preserved diving sites in the Red Sea). The Saudi offering is one of mystery and adventure, an unforgettable Arabian cultural immersion (complete with delicious Arabian coffee and lip-smacking Middle Eastern food), soulful experiences and stories worth retelling.
But there's one place, in particular, that caught my attention: the historical city of AlUla.
Saudi's best-kept secret
Home to more than 200,000 years of human history, the walled city of AlUla, lies deep in the northwestern desert, dotted with oases. Untouched and magical, this town will make you don the hat of an intrepid archaeologist and explore tombs dating back to the first century B.C.E., breathtaking natural rock formations and exquisite art installations.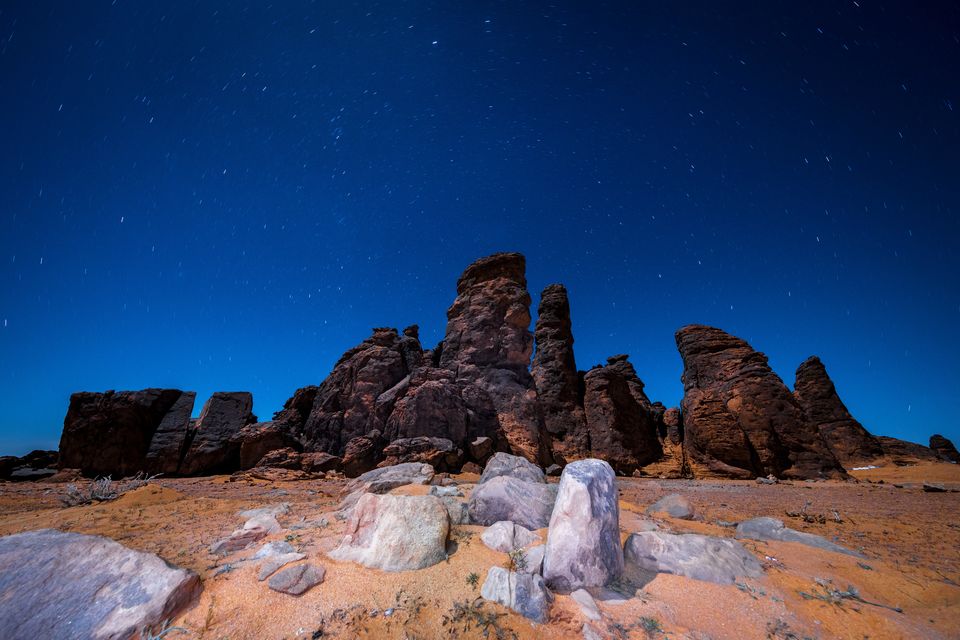 What makes AlUla so special?
A county made of spectacular cliffs and canyons, ancient petroglyphs and rock art, AlUla is unparalleled when it comes to natural and cultural marvels. With clear skies and fresh air, and the lack of skyscrapers and traffic, the views of the expansive landscape are unobstructed and magnificent. The rock formations in the valley are created by humans and forces of nature alike, oases and date farms dotting the desert, making it a land of stark contrasts.
A living museum
Saudi Arabia's first UNESCO World Heritage Site, Hegra, gives an astonishing peek into Arabian history. Believed to be the ancient city of the mysterious Nabataeans, it falls on an important trade route of the past.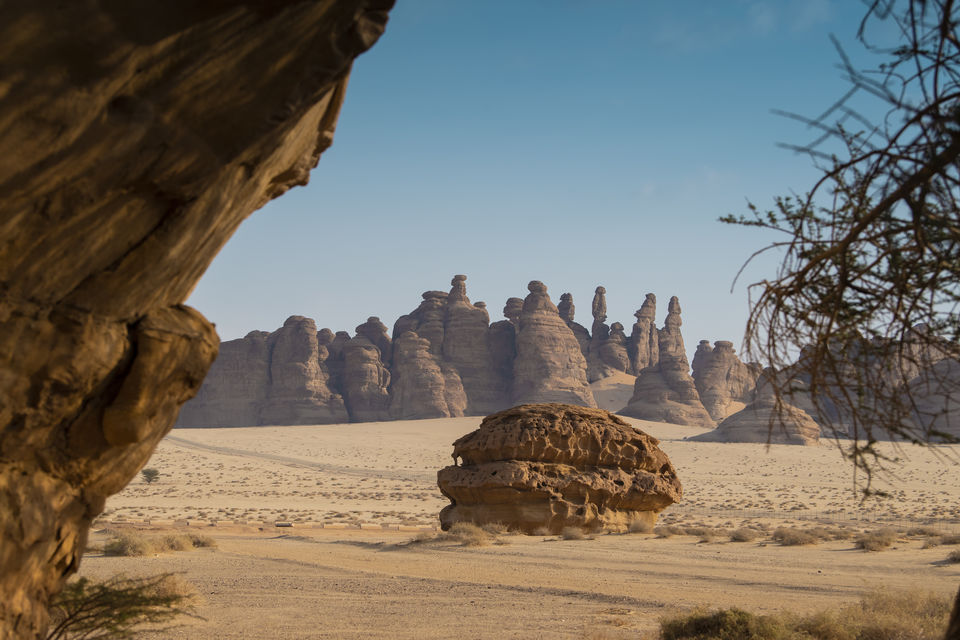 Hegra is often referred to as an archaeologist's dream destination, with over 23,000 sites of archaeological interest and treasures that weave the story of Arabia over the centuries. The area is also home to more than100 well-preserved monumental tombs. The 18th-century fort at Hegra, Hijaz railway station, the ancient capital of Dadan and the stone inscriptions at Jabal Ikmah (also called 'open library') are particularly fascinating.
The Nabataeans are said to have had numerous architectural influences – including motifs from Greek, Egyptian, Roman and Mesopotamian architecture – making these historical sites all the more interesting.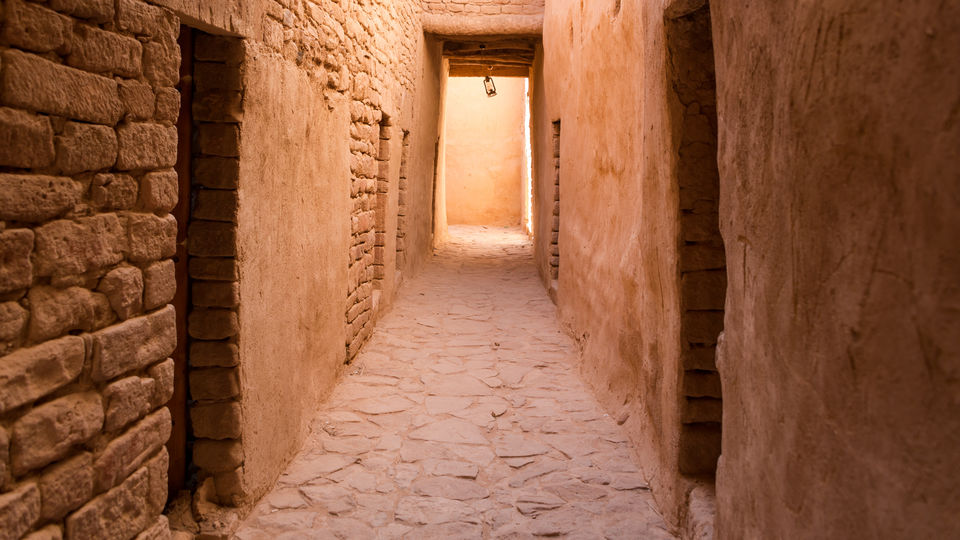 Further, the Old Town of AlUla is not to be missed. The occupants are said to have abandoned this settlement in the 1980s for the newly-built modern-day town of AlUla, but the old area is where the real magic and mysteries lie.
Desert silence
Off the radar of popular tourist trails, AlUla also offers the ideal ambience for deep reflection and solitude. Sink in the vast expanses and silence of the desert, away from the hustle and bustle of city life. Even better, rent an RV and become one with nature during your time at AlUla.
You can also visit one of the many date palm farms in AlUla to taste the most devourable dates or take back some moringa oil as a souvenir.
Arabian adventures
The surreal landscape of AlUla is particularly suited for adventure sports and exploration. And there's plenty on offer – hiking trails, star gazing, Arabian horse rides, cycling trails, 4x4 rides. You can explore the endless sand dunes and ancient tombs any way you'd like to and uncover the mysteries of the past.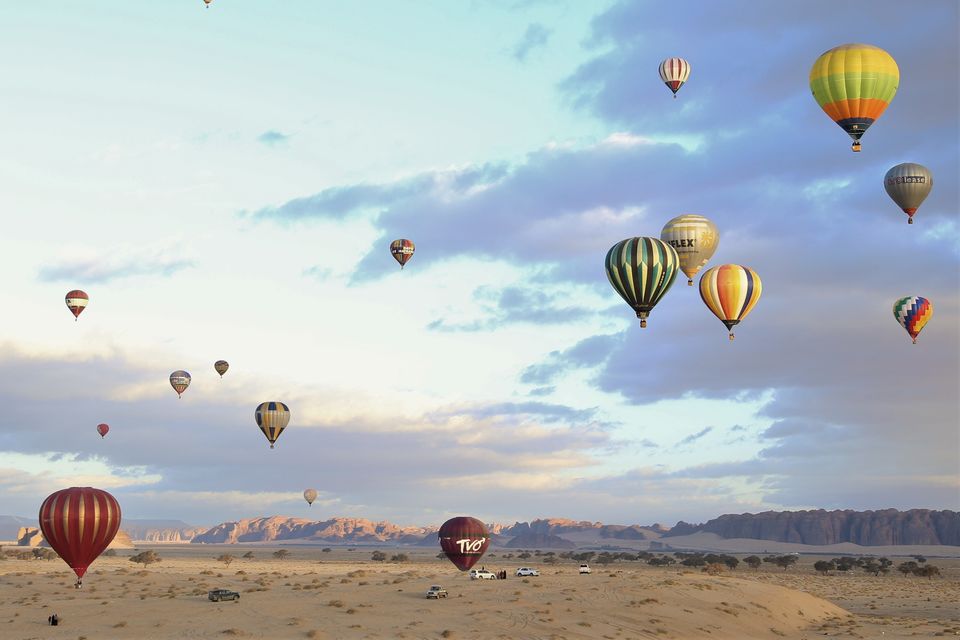 You can also enjoy a bird's eye view of the ancient city atop a hot air balloon or ride on a vintage aircraft!
Fit for all seasons
The best part about Saudi is that it's a year-round destination. Last winter, it hosted the Tantora Festival featuring musical performances by international artists at the Maraya Concert Hall – the largest mirrored building in the world.
Elephant Rock, one of the most popular attractions at AlUla, transforms into a vibrant, festive cultural hub in the winter with live entertainment and pop-up dining options at the site, and Desert X AlUla, a Coachella-inspired art exhibition cum cultural dialogue, also takes place in the winter months.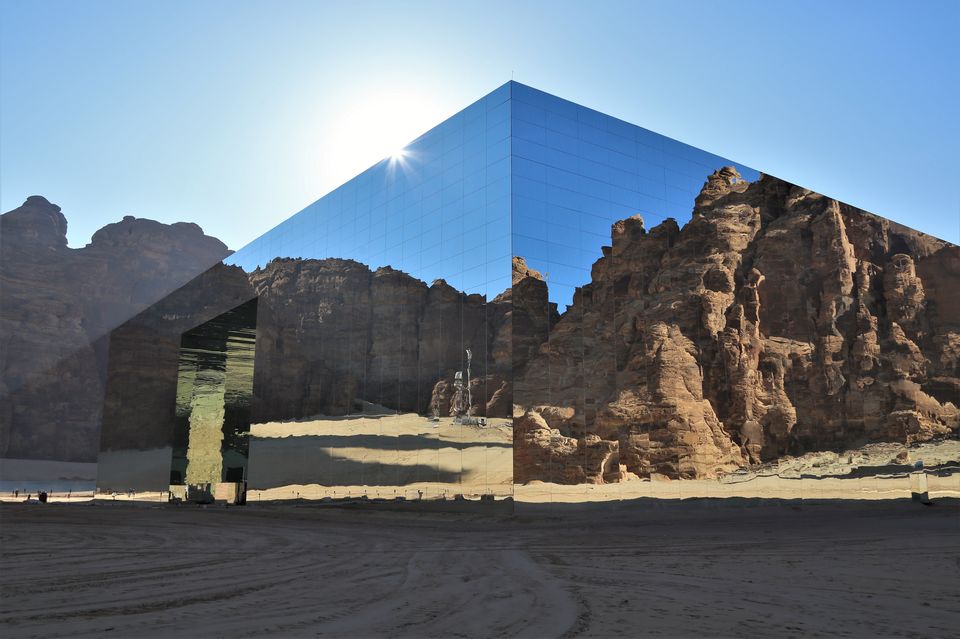 In addition to its rich history and vibrant culture, Saudi has one of the world's youngest populations, with approximately 50% of its population under 25 years of age. This lends Saudi an excellent mix of tradition and modernity, making it an exciting destination for experiential travellers, adventure seekers, cultural explorers, and solo travellers alike.
Travel in the Time of COVID
While travel restrictions continue to change around the world, Saudi has put in place clear protocols in accordance with the Ministry of Health to maintain health and safety standards, including free
healthcare for both citizens and visitors affected by COVID-19 and digital apps to help people self-assess their health and manage any quarantine requirements.
To make things more convenient, the Saudi e-visa process is 100% digital, ensuring minimal physical touch-points for tourists ahead of travel and upon arrival.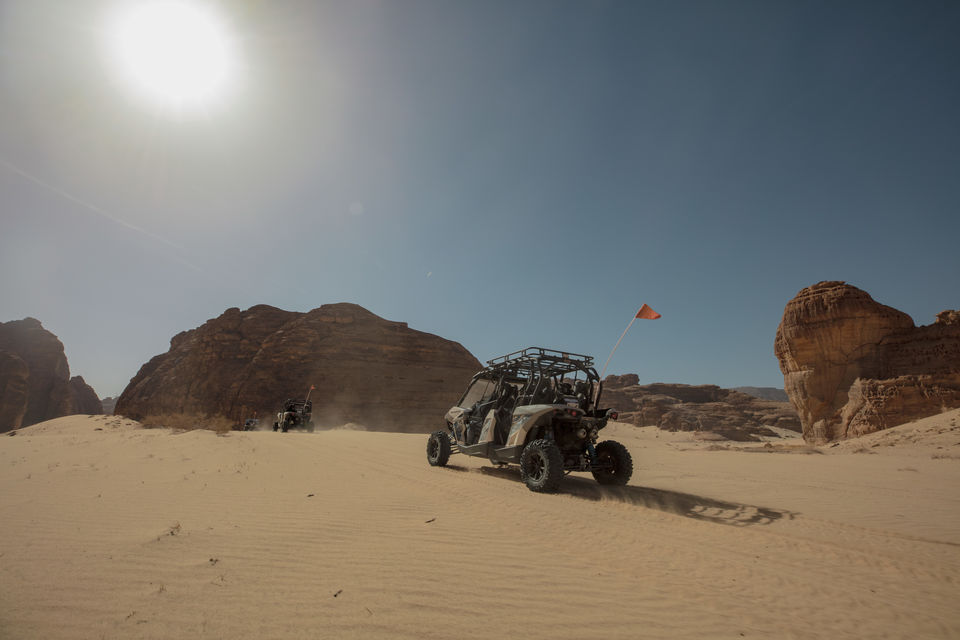 Once the hub of a dynamic and vibrant kingdom that drew traders and travellers from different parts of the Middle East and beyond, AlUla is fast becoming one of the greatest cultural tourism destinations in the world. An ancient city lost in time, it is waiting to be re-discovered and explored and offers the perfect blend of adventure, mystery and transcendental beauty.
So what are you waiting for? Visit the Kingdom of Saudi Arabia's official website and start planning your travel!
In association with Saudi Tourism Authority.
Ready to travel for free? Earn credits and redeem them on Tripoto's weekend getaways, hotel stays, and vacation packages.
Find like-minded explorers, learn from expert travellers, or become one yourself and help others on Tripoto's Travel Forum!
All pictures belong to Saudi Tourism Authority.