Backpacking in Europe is the most common element in people's bucket-list, whether you are a full-time solo traveler, a corporate couple, or a dedicated family person.
Reasons that draw us to Europe are many but what constrains us from taking the much-aspired Euro-trip is the time and effort needed to plan the trip and of course the money! I still recommend planning the trip on your own, instead of going the package route. Here are my top 5 reasons why-
Your dream destinations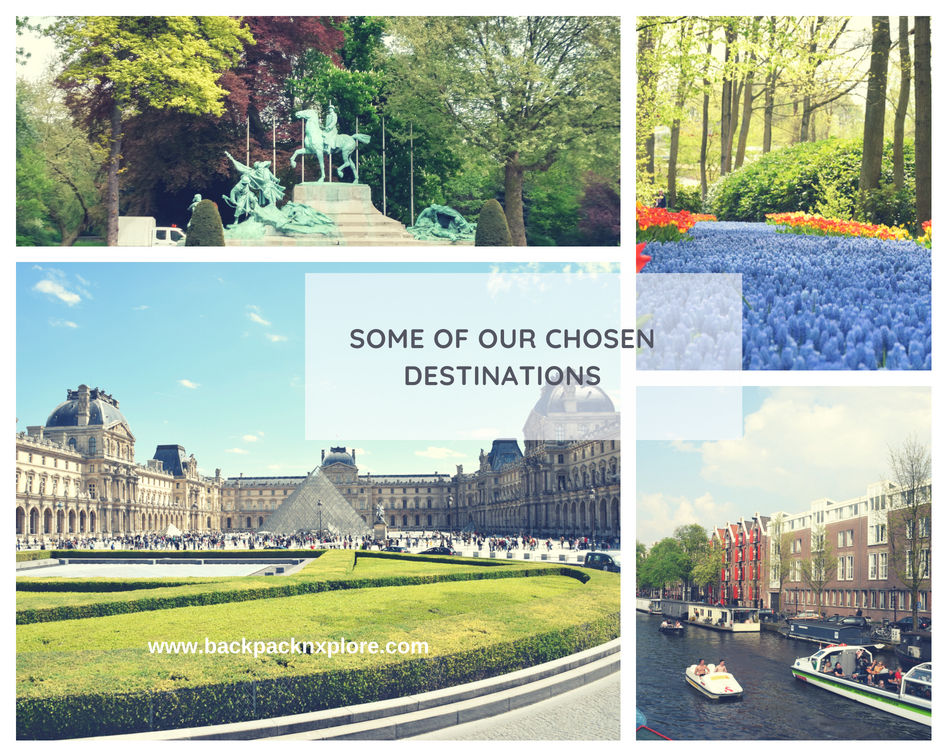 Most attractive packages would promote packages starting at Rs. 1.5 lakhs per person with an asterisk. They would include 1 expensive tourist hub, mostly Paris in their itinerary and few less costly cities like those in Austria, Poland or Budapest. Now those are indeed beautiful countries, but were they in your dream bucket-list for Europe? This is "your" dream vacation, something that you saved for years, and it's not like you are going to visit Europe every now and then, so why compromise for some tour company? If some of the less expensive places are on your bucket-list, a little research will tell you that you can get it done at a cheaper price if you book your own tickets, which brings me to the second reason
Spend less, See more
Now, one thing a lot of travel companies say is that they have partnerships that allow them to bring you cheaper offers. Well, this is true, for most destinations, but not so much for Europe. As far as accommodation is concerned, the prices are strongly governed by competition and usually transparent - no funny business out there. While for luxury cruise or resorts, the travel-planners can actually get you a discount, for any standard hotels that the package tours offer, the prices are up there for you to cross-check. All you need to do is check the usual hotel booking sites and individual websites, and book in advance! Same applied to sightseeing packages - most cities have tourist passes- not just one, but multiple which are listed on their website. Check those and you may actually get them at a lower price than what the tour company claims. Besides, most of them come with maps and local guidebook, add to that google maps and you are sorted. Here's a complete budget analysis of my trip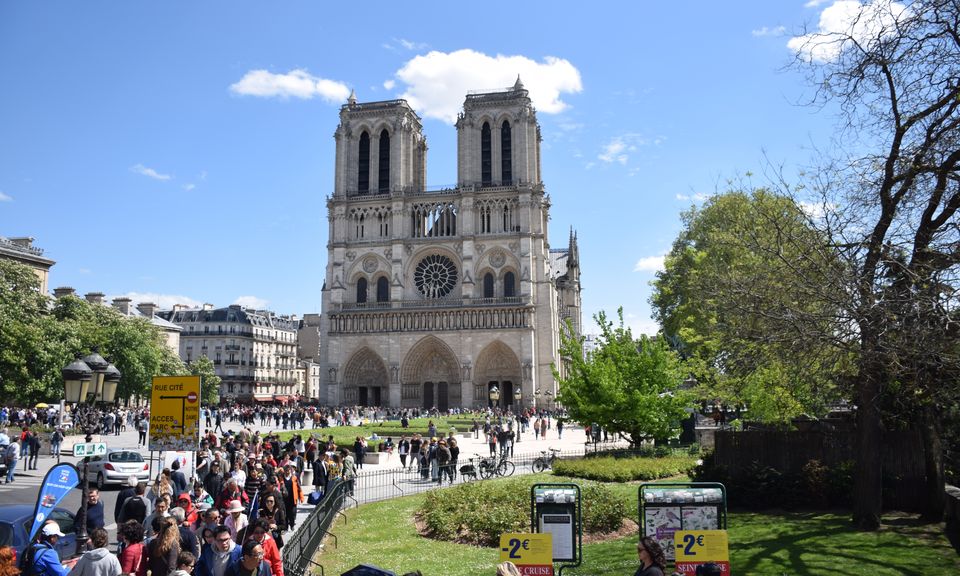 Easy Visa Application
I had seen people opting for package tours from famous companies because they think the visa application becomes easy. There is also a weird perception that its easier to get visa approved through these travel agencies. Visas approvals are governed by foreign embassy and they work on a set of rules, alliance to package tour companies not being one of them. Unlike popular perception, tourist visas for Europe-trip gets approved in maximum 5 working days if your documents are in place (which means following the simple checklist on the visa application site carefully). If you want to save time, you can take premium visa application package at an extra cost (which you would have anyways shelled off had you taken a package tour) and skip the queue for on-site visa interview.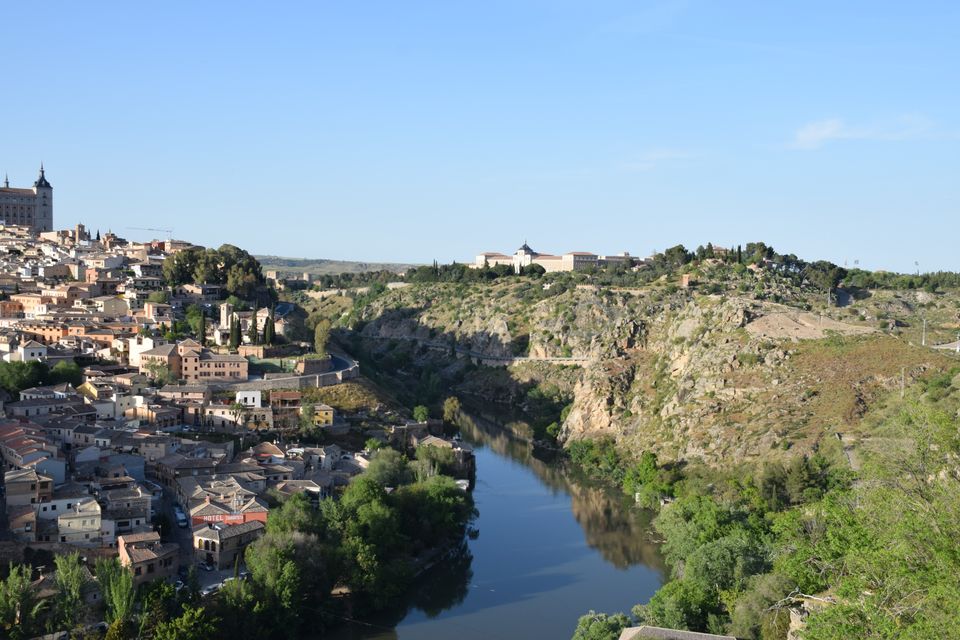 Your Travel Style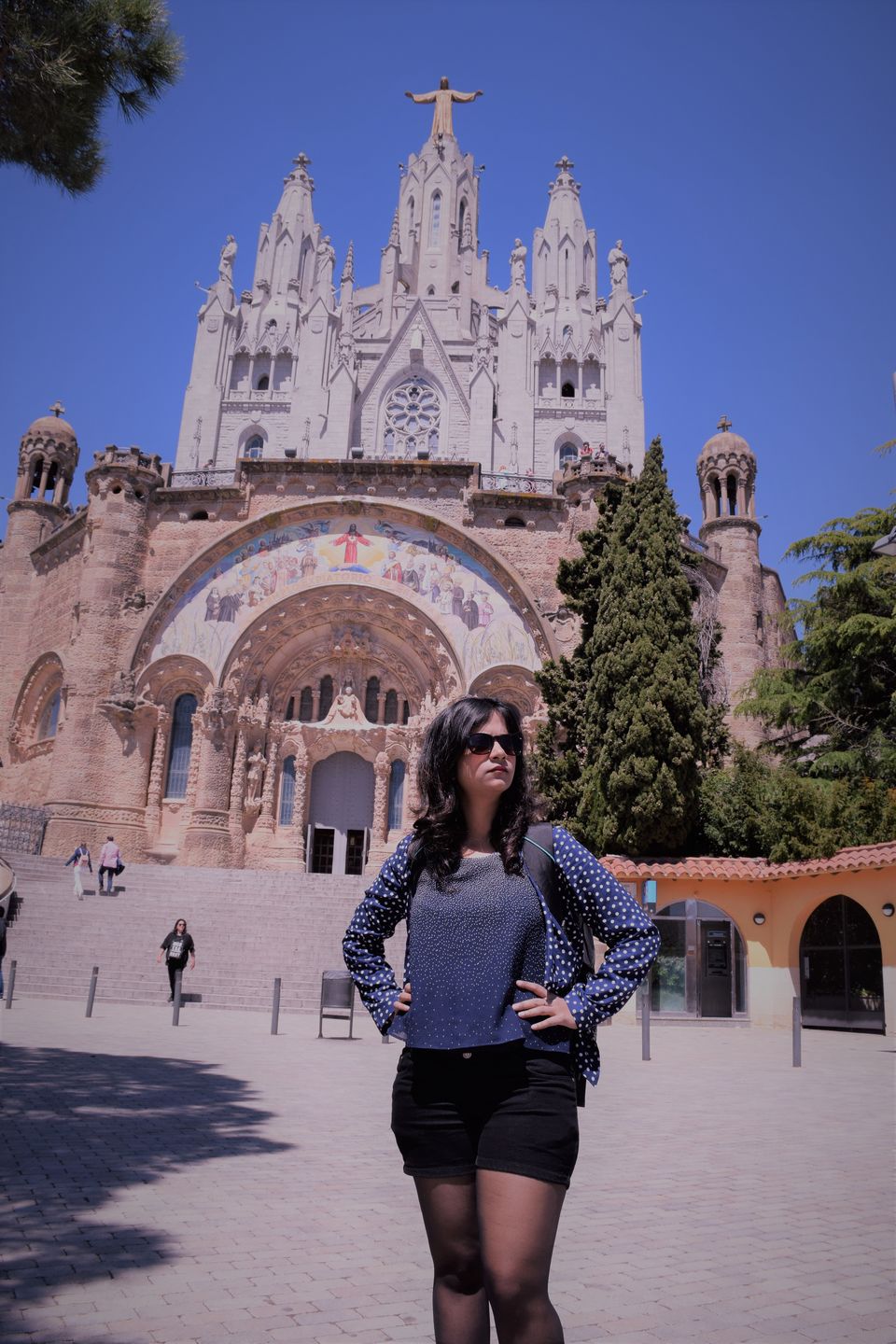 We all have been to trips with friends and family which we enjoyed, but one thing which you might have realized on those trips is each person has their own preferences and their own set of priorities while travelling. Some likes to slow travel, while some people like to touch all the tourist spots, some like to relax and rest, while some love to walk miles and explore.Does that mean everyone should travel solo? Not really. When it comes to people you know and dearly care for, such differences don't matter or if it is a short day trip to some place or even a small vacation you can try the experience of group tour with unknown people. But for a trip that you have been saving for months or even years, the last thing that you can compromise on is your style of travelling and exploring the world, that too because some travel agency decided to club you with a group of other people who bought the same package. Honestly, I don't even know what my travel style is, and when on a vacation I like to mix and match different styles as and when it suits me and my husband. While in Europe we slow-traveled, did tourist-spot hopping at Paris, explored cities on HOHO buses, city cruises, metros, trams, trains, funicular, etc. but mostly we walked :) And that brings me to my last reason.
So many ways to explore
European cities have so many options to offer a traveller, that you do not want to give away the freedom of choice to someone else. Most cities, even the not so famous tourist hubs like Antwerp or Toledo, have organised walking tours by locals who take you on a walk across the city and its history. Take these trips from registered agencies that your hostel or hotel authorities will be aware of, and at the end you can give them a tip. The best alternative to walking would be cycling your way through - Europe is a cyclist's (or what call biker's) paradise! There are roads designated for people on cycles and you can rent these at a nominal price to explore the city.Otherwise, you can book tickets for the HOHO (hop-on, hop-off) buses which are just amazing. They are usually costlier than public transport, but they take you on a audio-guided tour of all the important attractions of the city on a open-hooded double-decker bus and you can hop-on and hop -off when you like!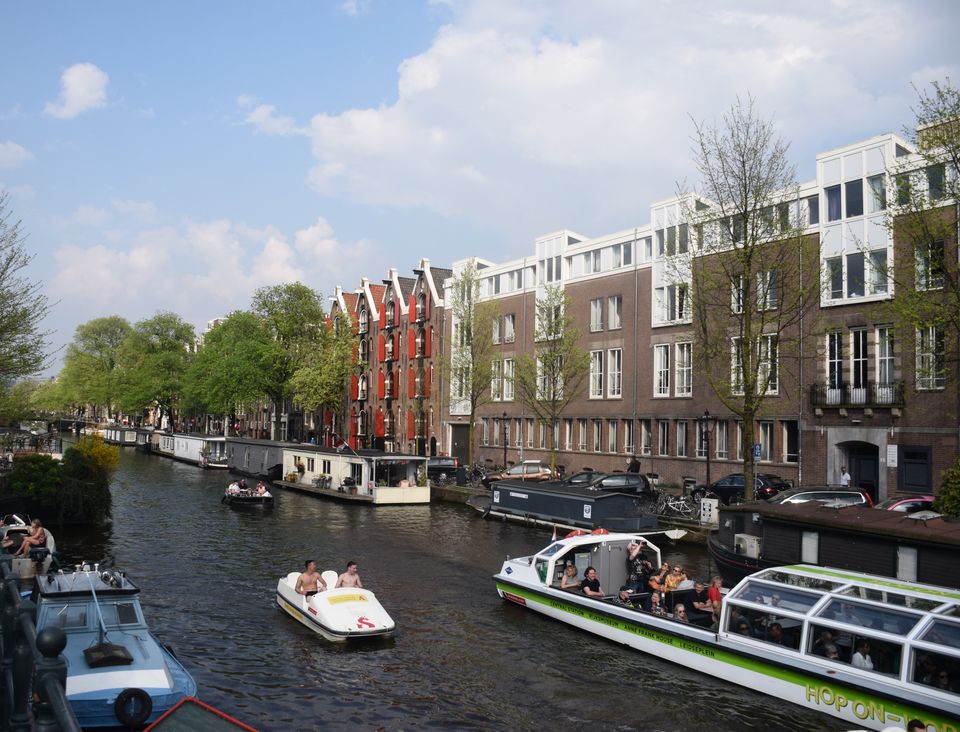 So go ahead and start planning your dream vacation on your own. The meticulous planning and execution is also a part of the holistic experience that you would cherish forever. If you are still uneasy about it, read how we planned our first Euro-trip. This trip confirmed my faith in planning your own vacations, so I left no stone unturned to pen down each and everything in one place that one would need to know while planning any big trip.
Sinjana Ghosh, the author of this article is a traveler with a full-time job at Microsoft. She and her husband traveled to 4 countries, and saw everything that they wanted to and even more at a budget of Rs.1,50,000 per person. They did it without compromising on comfort and a good night's sleep in regular private hotel rooms. Her travel stories are based on personal experience and lot of research that helps her travel more while spending less. Read her blog Backpack & Explore to know more and encourage her in her endeavor to help fellow tourists and travelers :)

You can follow Backpack & Explore on Facebook, Twitter, Pinterest and Instagram
Frequent searches leading to this page:-
Top europe tour packages with price, Family trip to europe itinerary, How to plan a family trip to europe, Family european vacation packages, First time family trip to europe