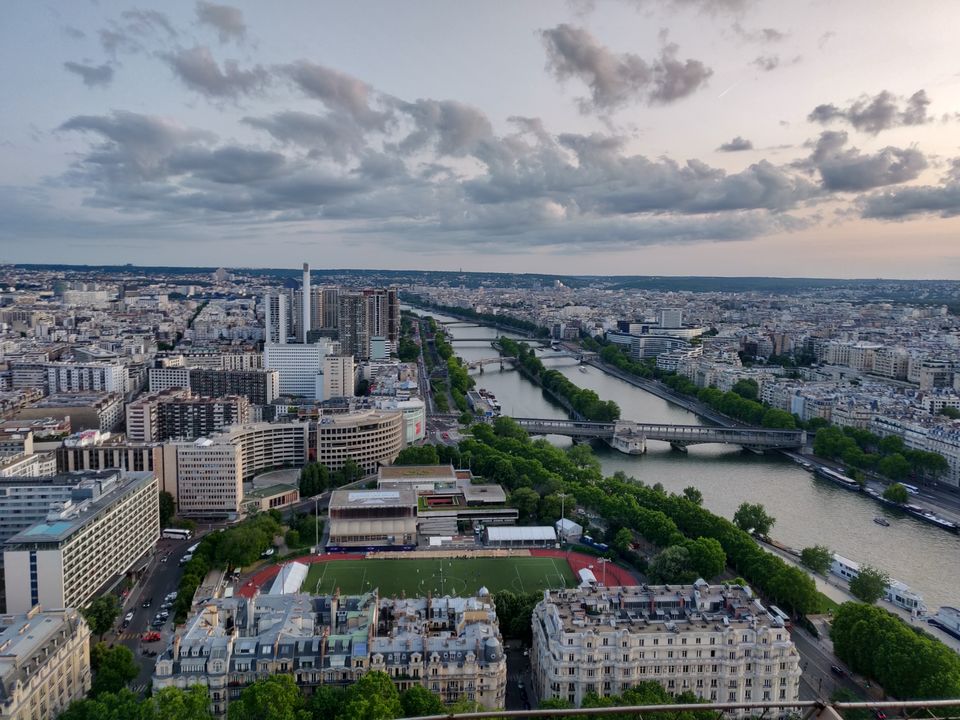 Hey guys.. I am back with my another budget travel.. This time I explored some places in Europe.
I can write a whole book of my experiences in the continent but definitely not now.. Not today.
So here's the list of first things first.
*Schengen Visa*
Plan your trip in advance at least 3 months if you want to save on fares. I couldn't since I planned just a month before. Still trying to figure out what's with this one month bug which has bitten me. ????
So here's what you need to get.
Tickets
Visa
Booking Hotels or Hostels (if you may like it)
Some of you may have come across the risk of getting visa rejected. I'd suggest get a dummy ticket if you don't want to risk it like me.
I went with the agent for dummy ticket and applied for visa. I booked my flight tickets after getting the visa so I literally booked ticket 16 days prior to my travel date.
I know it could have burnt my pocket but I took a chance. Suggest you should not.
You can apply for visa at max three months prior to the travel dates.
I have listed down what exactly you need to improve chances of getting visa approval :
1.Leave approval letter from your organization - apply in advance since for some organizations it takes time and you should book your appointment considering that.
2.Pay slips for last 3 or 6 months.
3. Tickets - book before or get a dummy one from agent.
*Do check skyscanner and its multicity option if your arrival and departure cities are fixed.
I got a really nice discount there even though I booked 16 days prior.
4. Detailed Itinerary - consisting when you are going to depart from your country at what time , where will you land, where will you stay like a real plan you might have thought.
*itinerary is very important part of your visa application documentation. It should mention how will you fund your vacation, you would also want to mention your partner or parents name if they are going to bear the expenses.
5.Hotel booking details - book from booking dot com so that you can cancel later if you are not sure about the hotel and your plan at that point of time.
6. Travel Insurance - You should have it for the period you want to travel like purchase for the whole month if you are planning for 10 days in that month, so that if you wish to modify your travel dates you can do that later. Min insured amount has to be EUR 30, 000
7. Bank statement - another important aspect of visa approval..you will have to show enough fund to manage your travel. The more money you will show you will get longer duration of visa. (this is subject to the embassy you are applying to)
For Swiss, you need to have more bank balance otherwise sureshot rejection.
For others, 2 lakhs for a single person is enough.
8. ITR - show that you have filed your ITR for last 3 years.
*Once you have all the documents, fill the application for the desired embassy and take the appointment with VFS global(they manage schengen visa in India)
One more important thing guys, you may have projected your travel for 10 days for visa application with dummy ticket let's say from 1st Sept to 10th Sept and you may wish to modify later.
It may happen that you will get visa only for those 10 days. In that case, you are bound to travel in those specified days only.
Be cautious about these things in case of dummy tickets taken from agent or if you wish to modify your plan.
I will share more details on other aspects of Europe travel in other post.
Keep checking... ????
Frequent searches leading to this page:-
Europe tour packages from Delhi with airfare from Delhi, Europe tour packages from Delhi with airfare 7 days, Europe tour packages 15 days from India, Europe tour packages cost, Europe vacation packages cheap, Places to visit in Europe for honeymoon