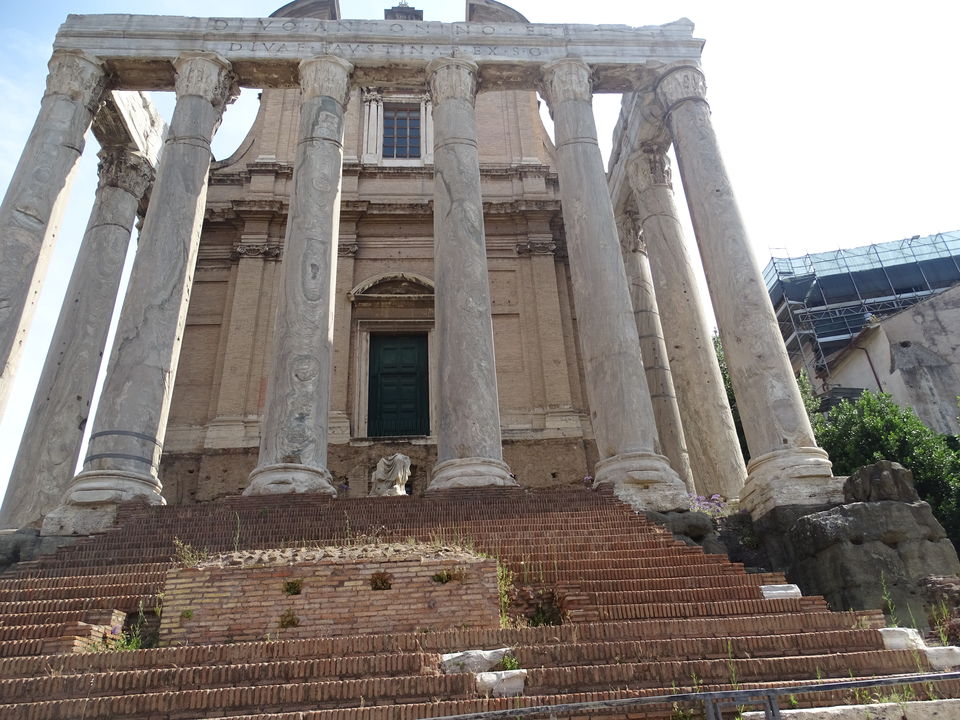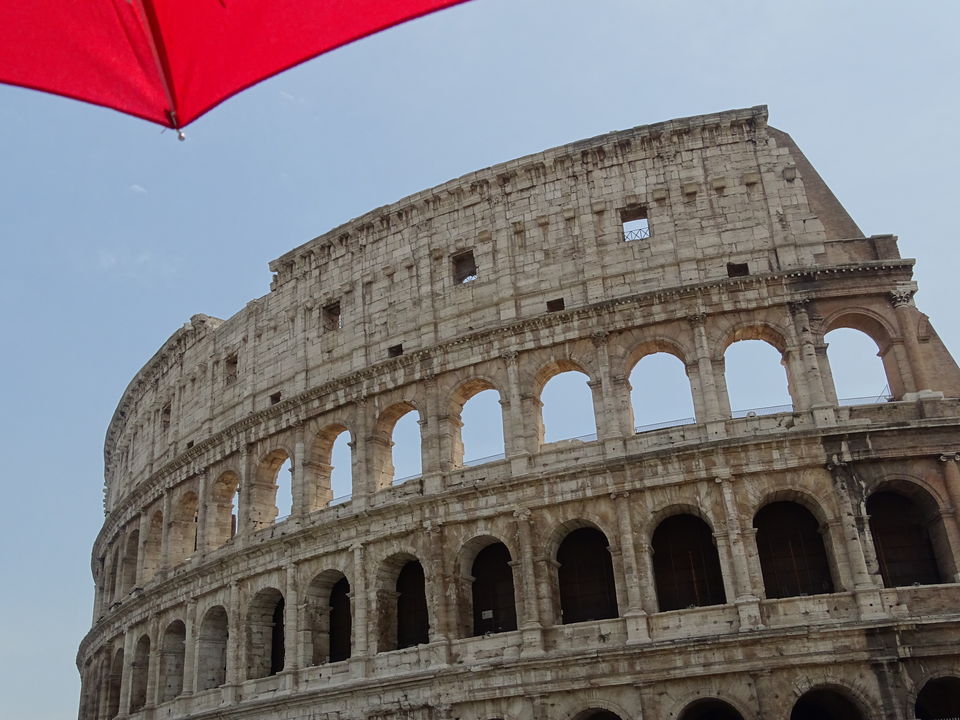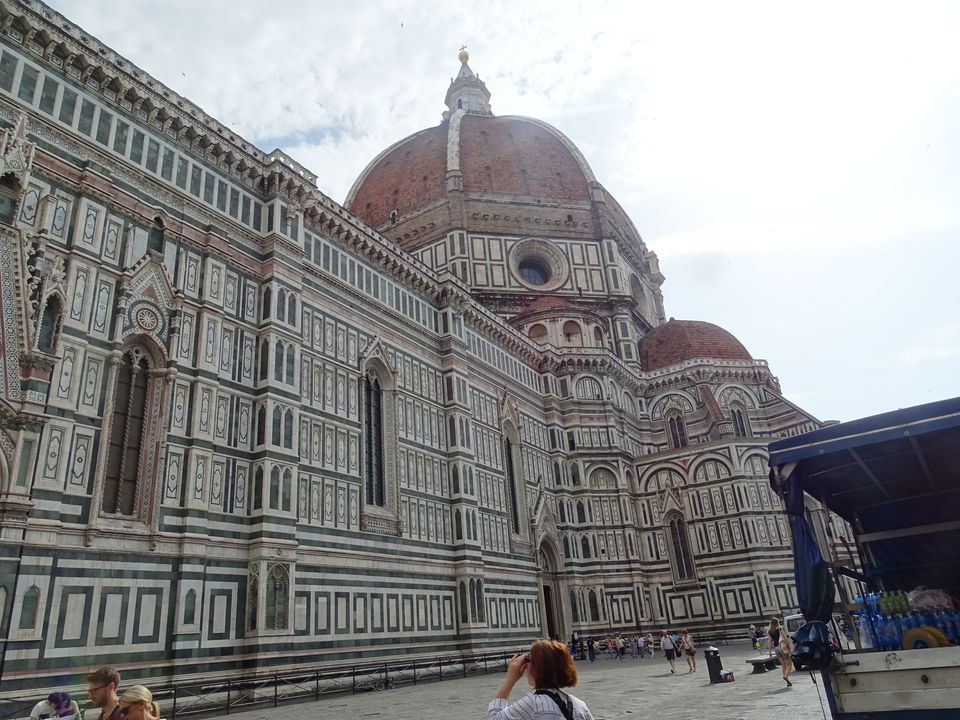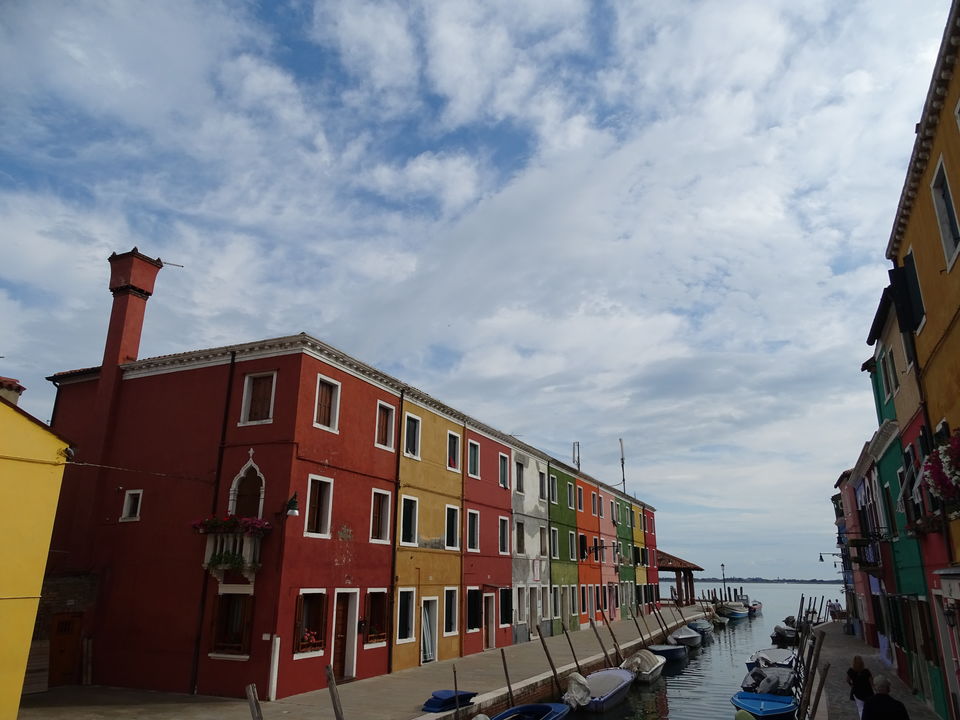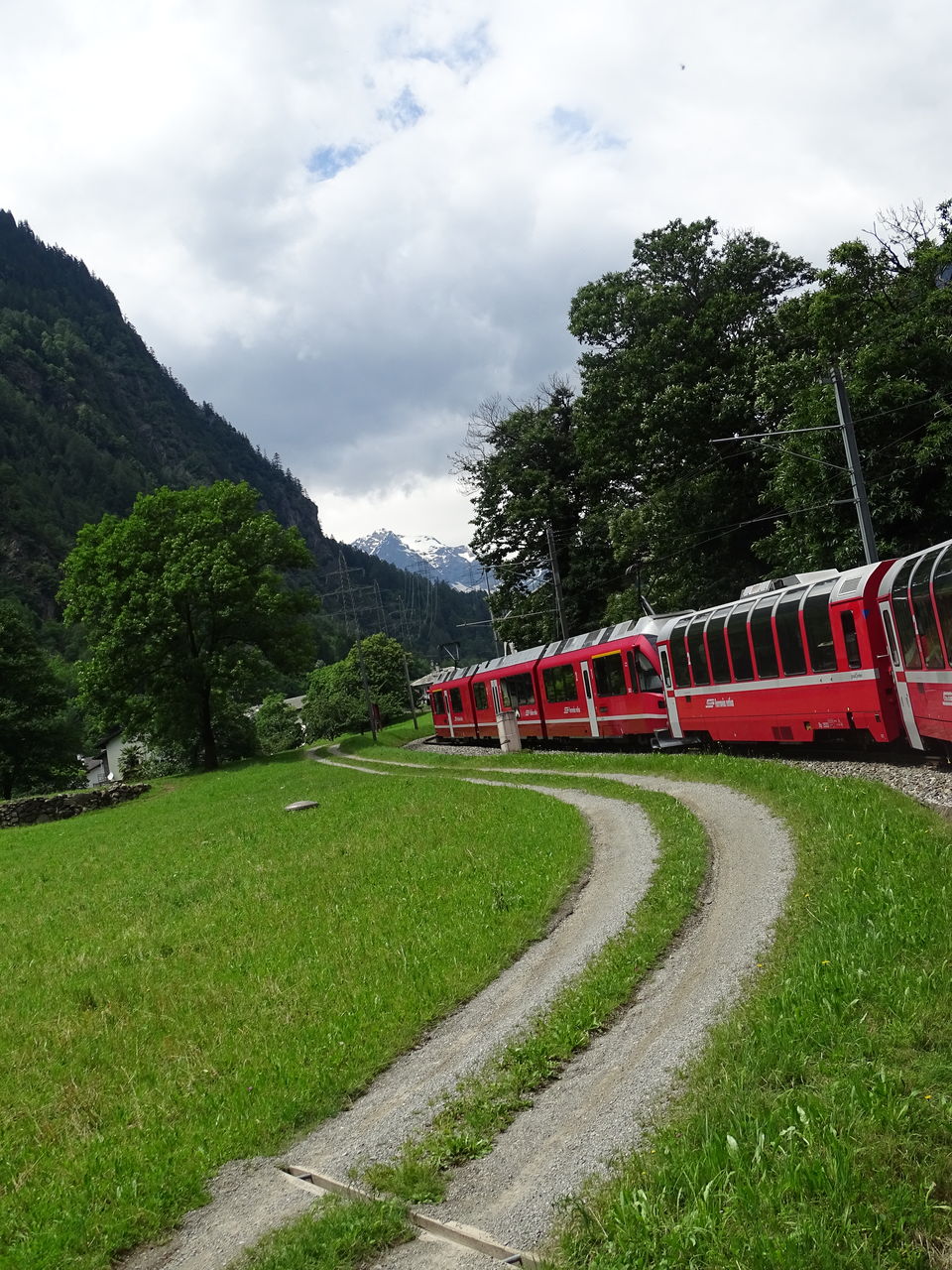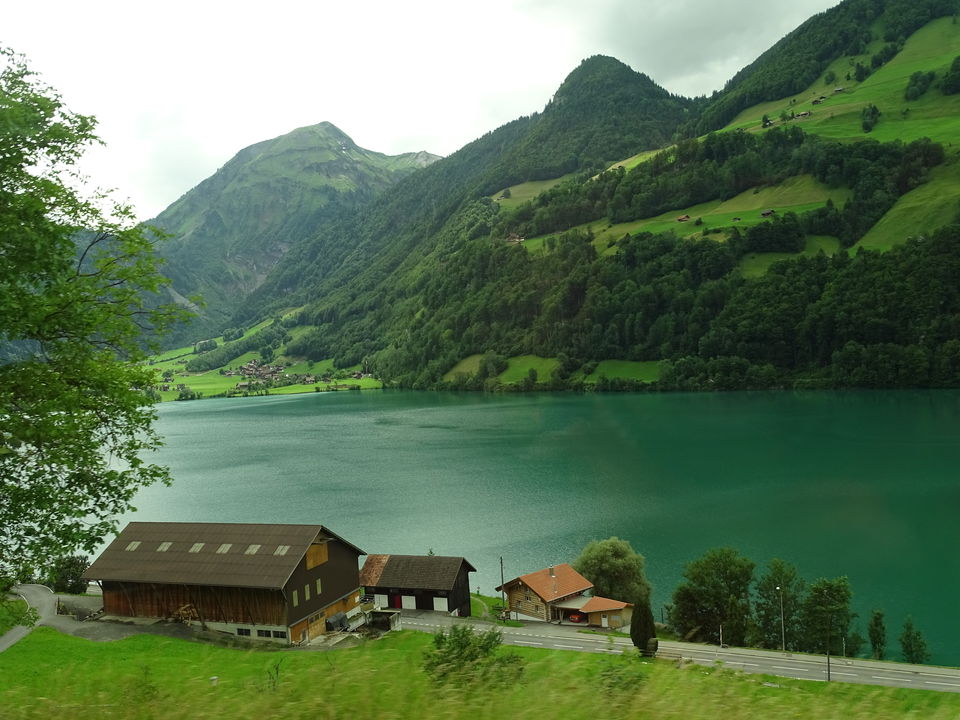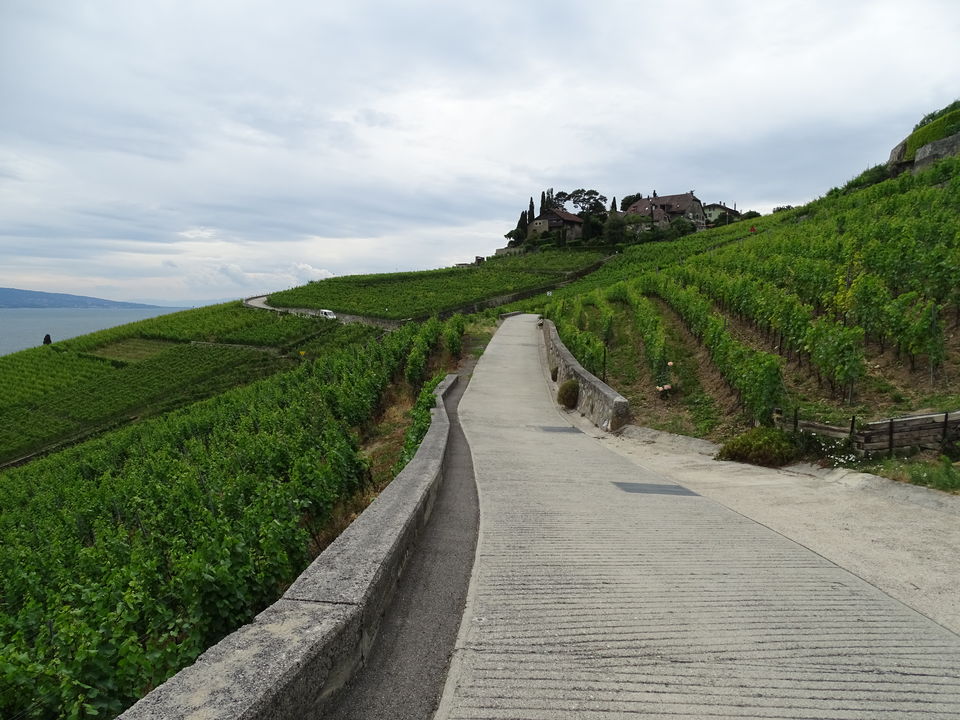 Traveling without taking package tours from travel agencies is the best option. You not only save lot of money but also get flexibility of traveling at your own will. Wherever and whenever you want to go! At least you won't regret missing out a few things on your planned itinerary for which you have already paid in package. Instead take some random city walks or relax by lake side with beer in hand! And that's how you actually enjoy and explore the real beauty of European countries. Given their public transport is so much advanced, organized and punctual, you will never face any problem in traveling from one place to another. There are so many tourist information points to provide up to date information. Then there are local hosts (incase staying through Airbnb) to guide on local cuisine, restaurants or things to do. At last but not the least you have Google Maps! It was indeed my best friend on whole trip. It will take care of everything - Which train or bus from where and when.
The only pain point is to plan the whole trip on your own. Trust me it is not that difficult given all the resources we have. I did everything in just 1 month prior to my traveling dates. I traveled to Italy and Switzerland for 2 weeks, a week in each country. Here is the step wise guide on how to plan everything for your vacation on your own.
1. Flights
1st step should be booking the flight tickets. The obvious criteria:
Try to plan your trip well in advance like at least 3-4 months earlier. I booked my flights just a month prior to my traveling dates and it cost me approximately 15-20 K more. Planning earlier will also help you get direct flights to your destination in your budget and that too with your preferred airlines. I booked with Lufthansa airlines from Bangalore to Rome with halt at Frankfurt and Munich. And I did not like Lufthansa much since they had limited vegetarian meals and I had to survive on their pathetic vegan food!
If traveling dates are flexible and you haven't applied for leave yet then I would recommend taking flights on weekdays as they are cheaper comparatively.
Incase going to 2 or more countries then keep your flight arrival and departure from countries which cost the least. Though, like the universal rule, return tickets from same city of arrival are always cheaper. You can go for this option since Schengen visa is provided for multicity entry (if your itinerary and budget allows you to do so). I wasn't aware of multicity entry therefore I arrived at Rome and departed from Geneva.
2. Hotels
Next step is to book hotels. I mostly made all accommodation reservations through Airbnb. It not only provides cheaper options in good locations but also you get to stay with locals who in my opinion provide better recommendations in terms of both food and things to do. Plus you can cook and if you're a vegetarian then it's a life saver! Go for the properties with good reviews only as you would not want to take any risks with staying at newly listed properties.
I was traveling abroad for the first time and I had some name issues as well therefore I was unsure of my VISA application acceptance (though tourist visas hardly get rejected). Hence, I initially made reservations at some really cheap hotels which have flexible reservation policies who won't charge a single penny even if I cancel my reservation a day before through websites like Booking.com. Airbnb too has such listings in which cancellation policies are pretty flexible. But whether you cancel your reservation or not, Airbnb will charge you their commission which is approx. 2.5-3 K or even more sometimes. Therefore, it is better you book through Airbnb only after your VISA is confirmed or you are 100% sure that it will be accepted.
3. Book rail tickets for inter-city travels
This is not required for VISA process but it's better to make train reservations fir inter-city or inter-country travels atleast 2 months before. You will get lower fares than the actual ones. For some trains I even got approx. one-fourth the base price. But such reservations are non-refundable so book them only if your itinerary is finalized. http://www.trenitalia.com/tcom-en is the website where you can purchase train tickets in Italy. For Switzerland I took 8 day Swiss travel pass on arrival at Switzerland but some websites like http://swisstours.com/Switzerland.aspx?cntry=IN provide the same pass at lesser rates. It's cheaper by 70 euros than the one available in Switzerland itself.
4. Travel insurance
Next is to get travel insurance policy. I got it online. There are many options. I took Reliance's policy. More information on this you will get on Schengen Visa website itself.
5. VISA process
Once your flights, hotels and travel insurance are done, get rest of your documents ready like credit card/bank accounts statements, Leave NOC from your employer, address proves, etc. If you are traveling to 2 or more countries, it is better to get VISA of country where stay is for the longest duration or if it is same for all, then apply for the one which is your port of entry. The whole list of required documents is available on the Consulate website. The Schengen VISA application form can also be downloaded from their website. In case you have any doubts regarding the process just call them up or write a mail and they will promptly help you out. If your whole paper work is done properly then it won't even take a week to get your VISA application accepted.
6. Buy Forex
Before buying forex you need to calculate budget of your trip apart from hotel bookings which are already done. Following few tips on deciding part:
Generally it costs around 50 euros per day per person for food (only lunch and dinner including a bottle of wine in each meal)
Another 50-80 euros for traveling within the city (bus/metro tickets) and entry fees to various monuments. If you take guided tours to these monuments then cost will increase. Also, if you take any travel passes like Swiss Travel pass or Roma city pass then entry fee to a few monuments will be included which can save you some money. But do you really need these passes or not that depends upon frequency of your trips by train/bus/metro during your stay and cost involved in individual trips.
In case your inter-city travel reservations are not done already then add up the cost for same as well
In addition keep some 100-200 euros extra as emergency cash
Once budget of whole trip is planned, next step is to decide whether to take along Forex or Credit card and in what ratio one should split money between card and cash.
Best exchange rates are offered on Credit Cards but banks charge an extra 3.5-5% on each transnational amount. Hence, it turns out to be a bad option
Forex card is the best option as per my experience. Take 80% of your planned budget in Forex card and rest 20% as cash.
You can use forex cards for money withdrawal at ATMs as well but minimal transaction fee of 1.5-2 euros will be charged. I took forex card from Axis bank which offered a few transactions free of cost
But still make sure to always keep Credit Card with you for emergency situations like lost your wallet or you ran out of money in Forex Card
From where to purchase Forex card or cash? There are many options available:
Check websites of different banks or call their customer care helplines. Whosoever is offering the best exchange rate, buy from that
You can also check with money exchange sale points like Money control
I found bookmyforex.com online portal to be the best option. As per your requirement, they will put you in touch with the agent of best forex provider (in terms of exchange rate) amongst all their tied up banks (in my case it was Axis bank). Also, if you purchase through this website then your cash or card will be delivered within 24 hours. One more advantage is that you can get your forex card reloaded in case all money in it is exhausted during your trip. All you need to do is mail or call bookmyforex.com
7. International SIM cards
You can get SIM cards from any international sim card providers. There are many options like Matrix, clay, uniconnect, etc. Check their websites for various plans and purchase whichever suits you best.
Another option is to buy SIM card from the country where you going. You need to provide photocopy of your passport. But this option is beneficial only if you are going to 1 or 2 countries and for longer duration. In case you are backpacking to many countries and stay in each of them is not more than 2-3 days then its better to get SIM card from India as this will save you hassles of finding operators in each county and getting it recharged.
Since I was traveling only to Italy and Switzerland for 2 weeks, i purchased SIM card of WIND operator from a shop in Rome. It saved me lot of money and here is how:
Matrix SIM card charged Rs. 6500 for 2GB data without calling option for each sim card for 30 days. Whereas purchasing sim card of WIND operator in Italy cost me 23 euros for 2GB data and 500 Minutes of calling to India or local included for 30 days per sim. When I went to Switzerland from Italy, I got additional recharge of 15 euros which included 500 MB data/week. In nutshell, it cost me approx. Rs. 2600 for 2 weeks.
Also, do not forget to carry few photocopies of your passport which you could be asked for by hotel owners or while making entry at few monuments, etc.
Happy Planning!!