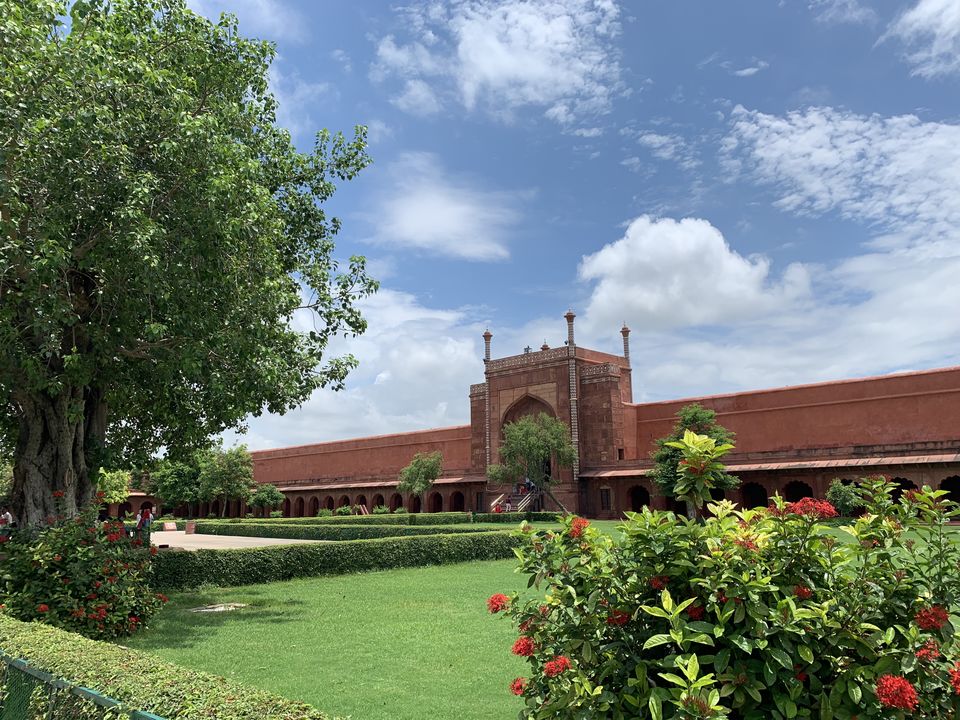 Indulge you weekend to relax your busy schedule of working days in the mesmerising experience of Agra with 2 days trip from New Delhi to Agra.
Start from Delhi on Saturday morning either by bus, car or train and reach Agra. Have breakfast on the way and freshen up. Here is the day wise schedule:
Day 1 : The City of Agra
1. Start by visiting the most popular spot of Agra and symbol of love: Taj Mahal
2. Just beside the Taj Mahal is Taj Museum, give it a view
3. Visit the Mehtab Bagh to get the best of photographs clicked with Taj Mahal in Background
3.Then have lunch at Pinch of Spice, Aahar Fast Food & Restaurant, Qsinn Restaurant, or any of the roof top restaurant which can give you the view of Taj Mahal
4. Head to Agra fort which is just 15 minute drive from these places. Recommend you to negotiate and hire the guide as it will be done in couple of hours
5. Next you can visit is Jama Masjid which is 5 minute drive from Agra Fort
6. Since Agra is known for its amazing chaat, you can check out these places in the evening hours: Deviram and Bhagat Halwai
7. Other places that you can cover on this day are Dayalbagh and Tomb of Itimad-ud-Daulah
8. For good booz and dinner, check out places like Hitchki, Kisky Whiskey, Fakira, Folk, and others
Day 2 : Fathepur Sikri
1. Begin this day by getting early and having breakfast at Rambabu Praathe Wala (try which at belengung not on the highway)
2. Then head to Fatehpur Sikri which is just 40 Kms drive from Agra City
3. Visit the sikri fort.
4. Give a glace ar Jodha Bai Palace, Panch Mahal, Diwan-e-Khas and Diwan-e-Aam, Sheesh Mahal, and other historical creations
5. Then head to Fatehpur and visit the Asia's largest door i.e. Buland Darwaja.
6. At the stone's thorn you will find Jama Masjid, spend some time there and return back
When your tour to Fatehpur Sikri is done, leave for delhi and have some lunch or snacks on the way
Happy Travelling..!!
To know more about these places keep reading my blog..!!
https://www.tripoto.com/trip/visiting-the-iconic-symbol-of-love-taj-mahal-5d3feeae1e4e2