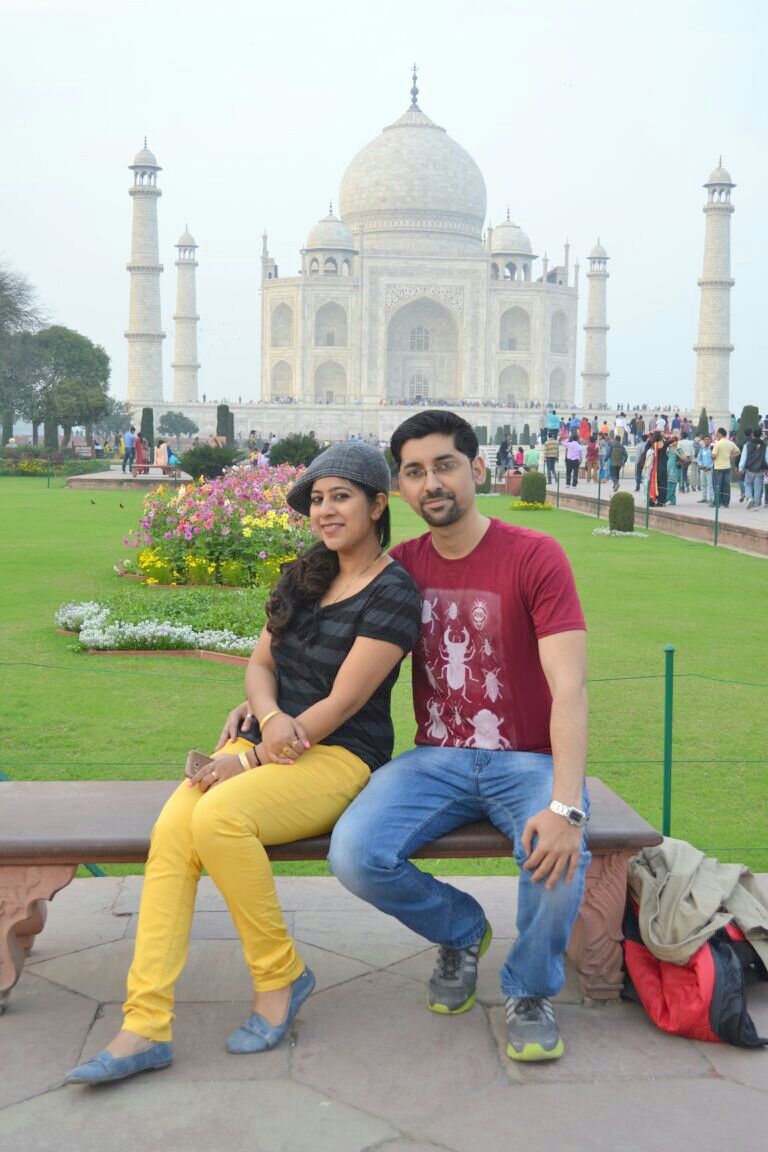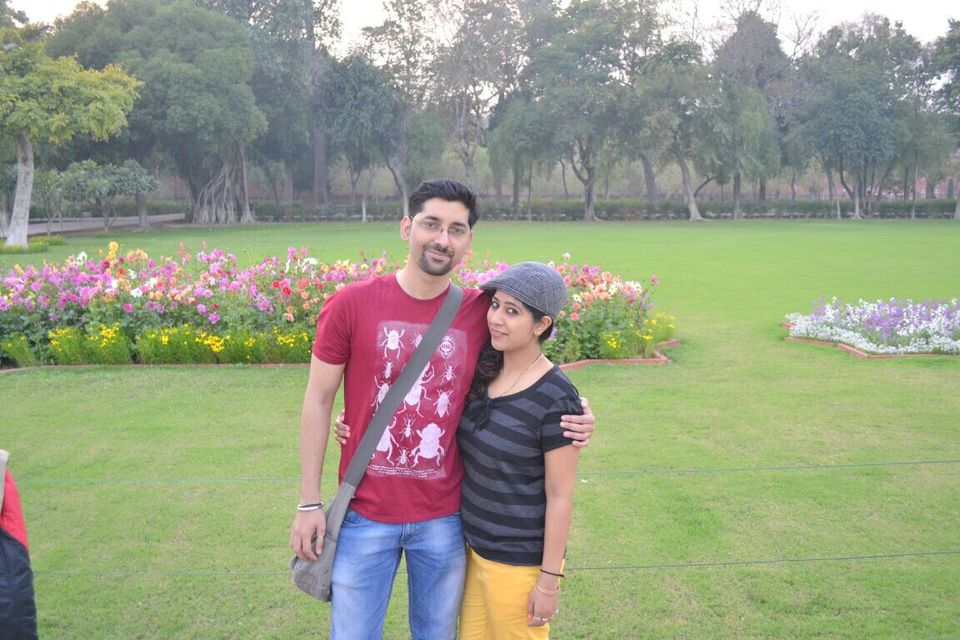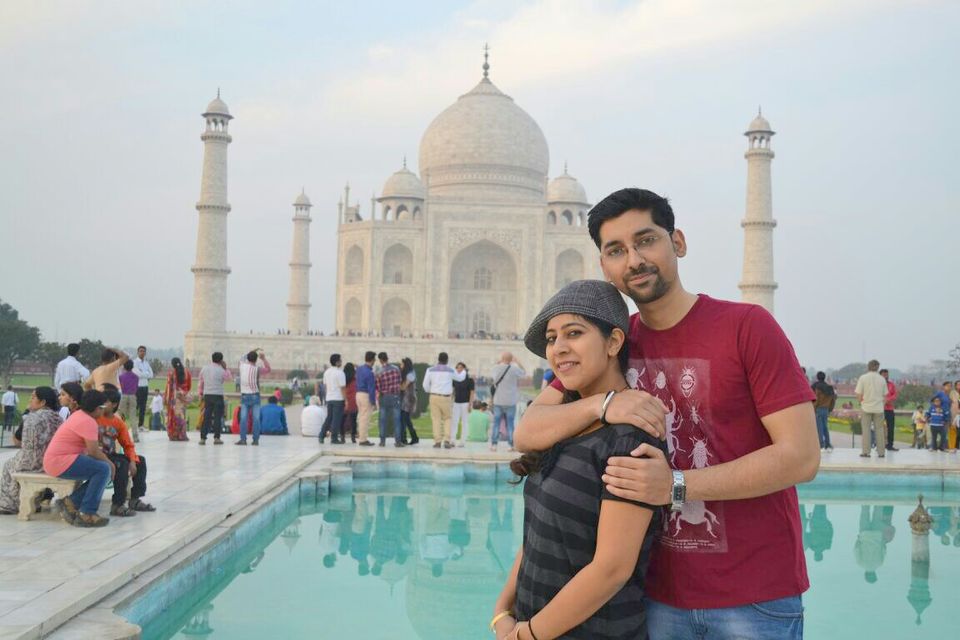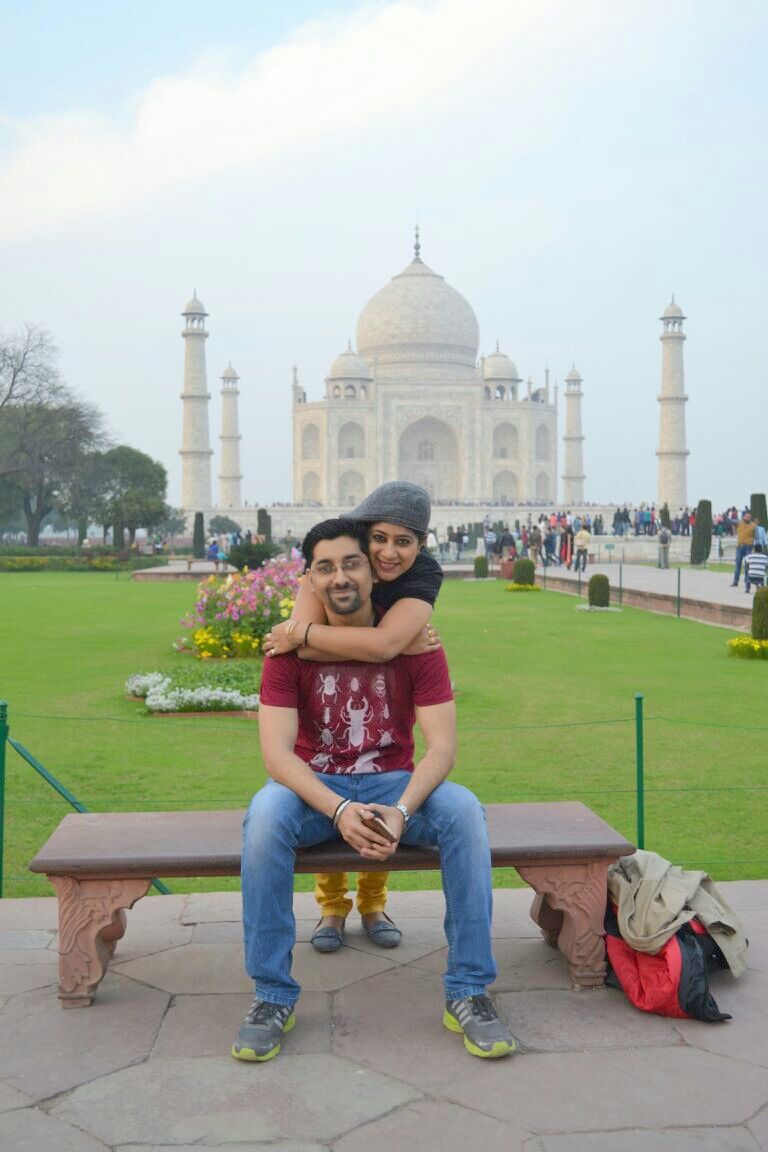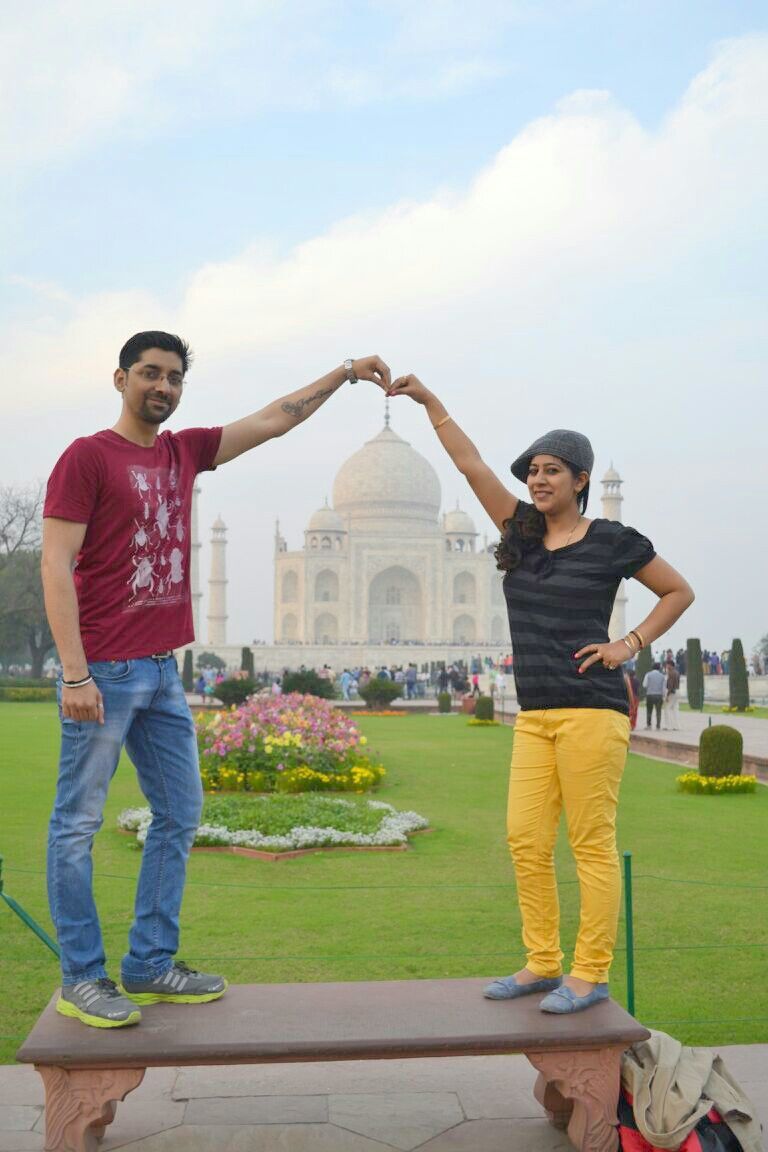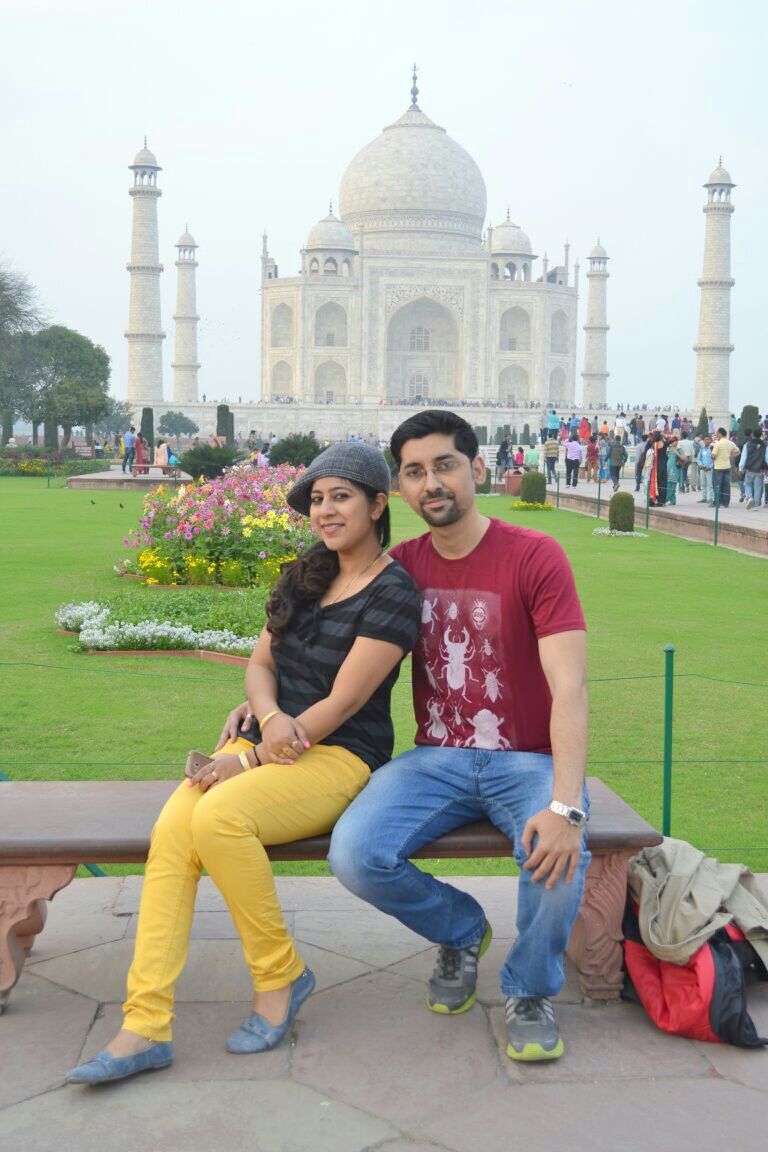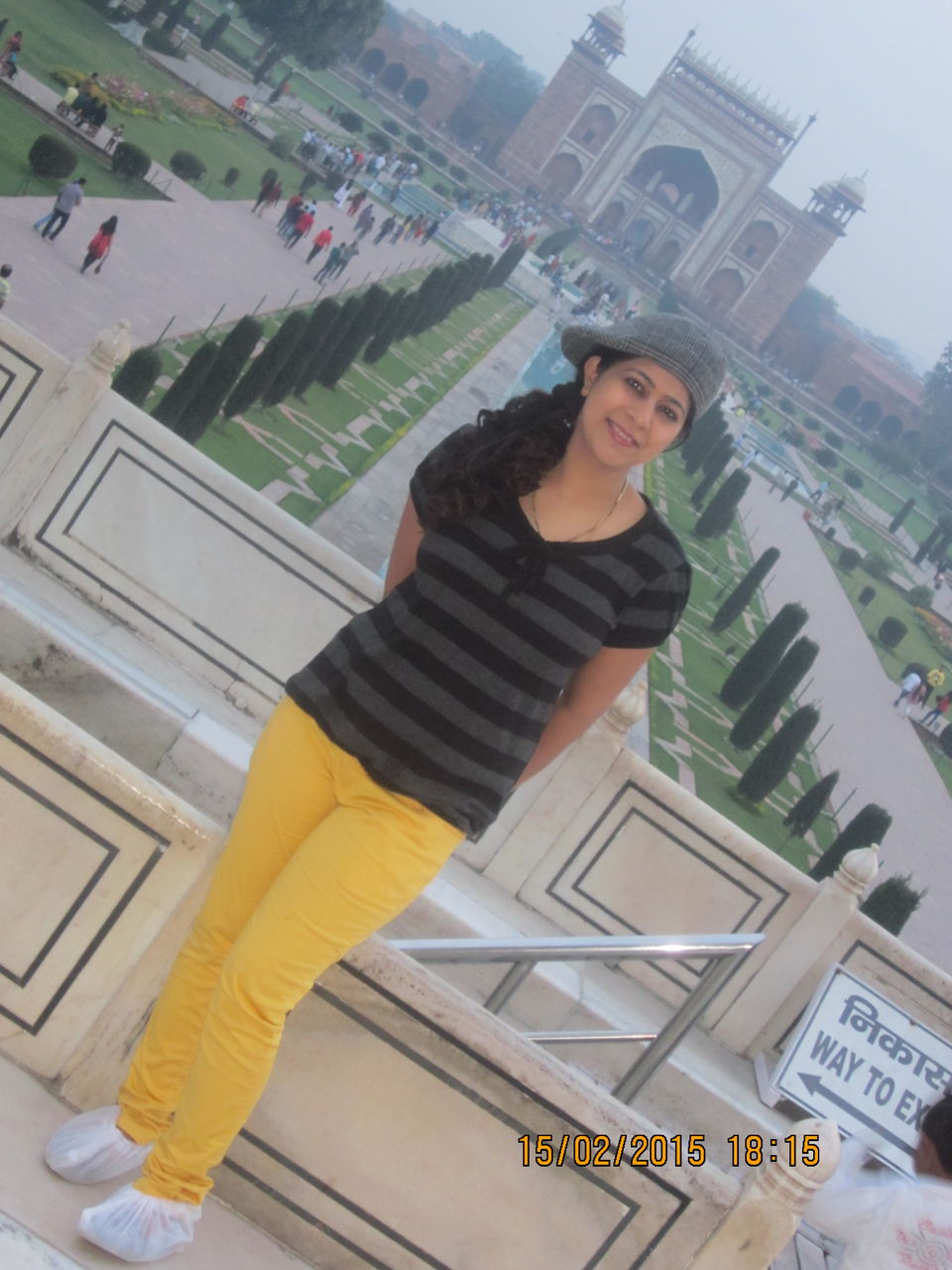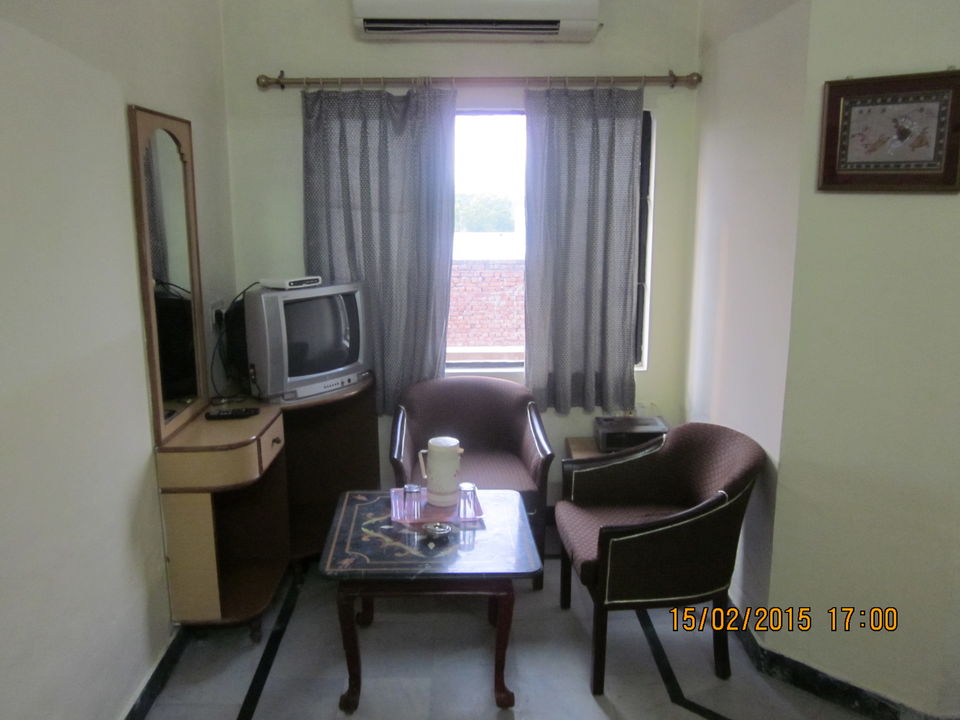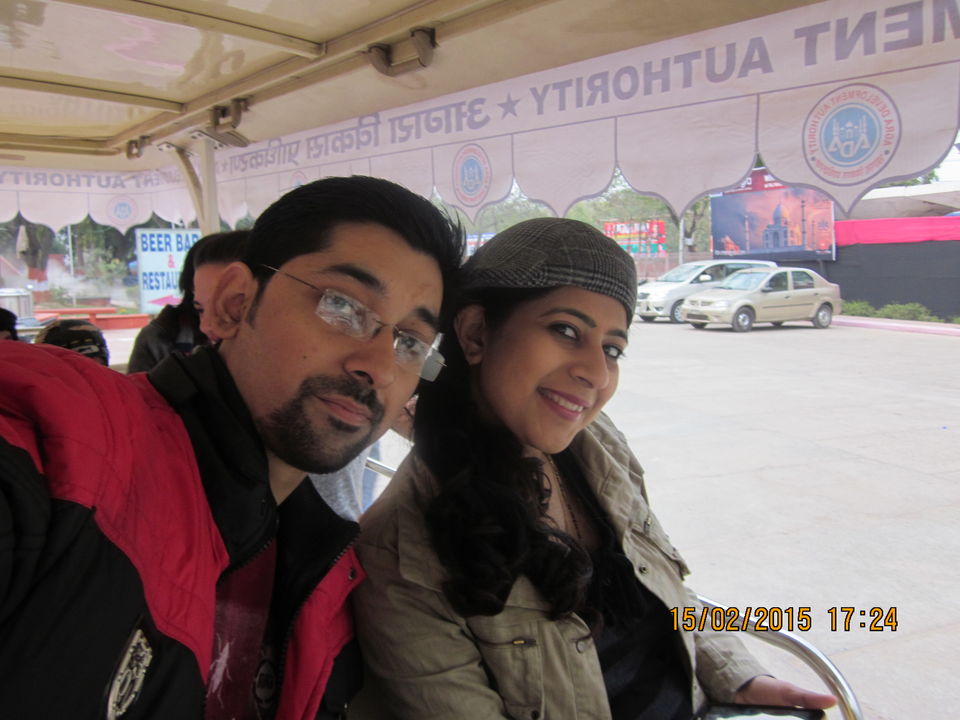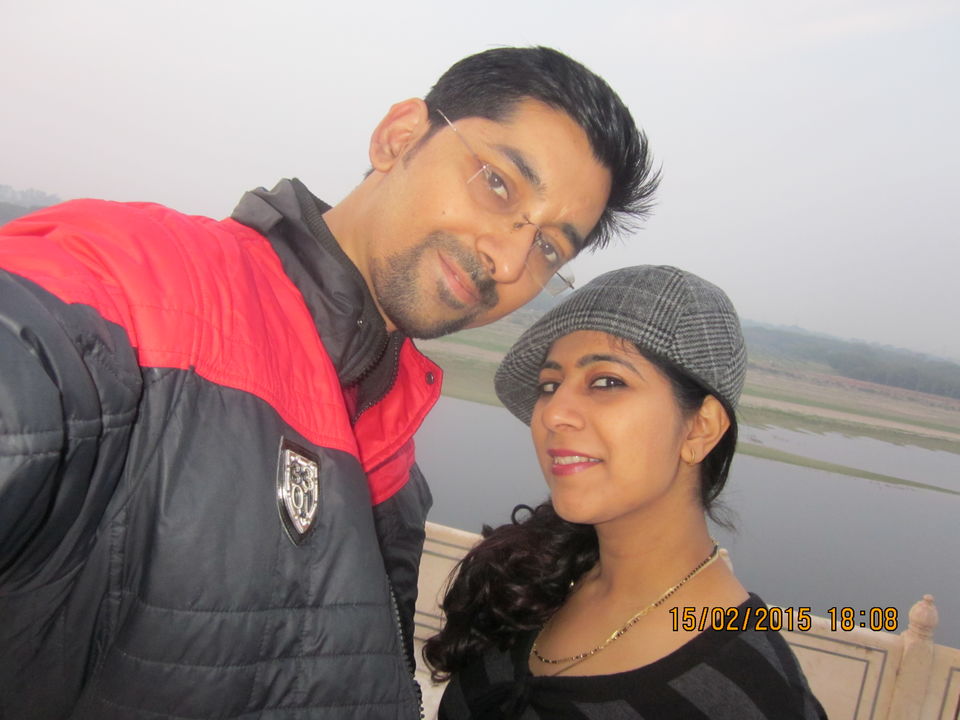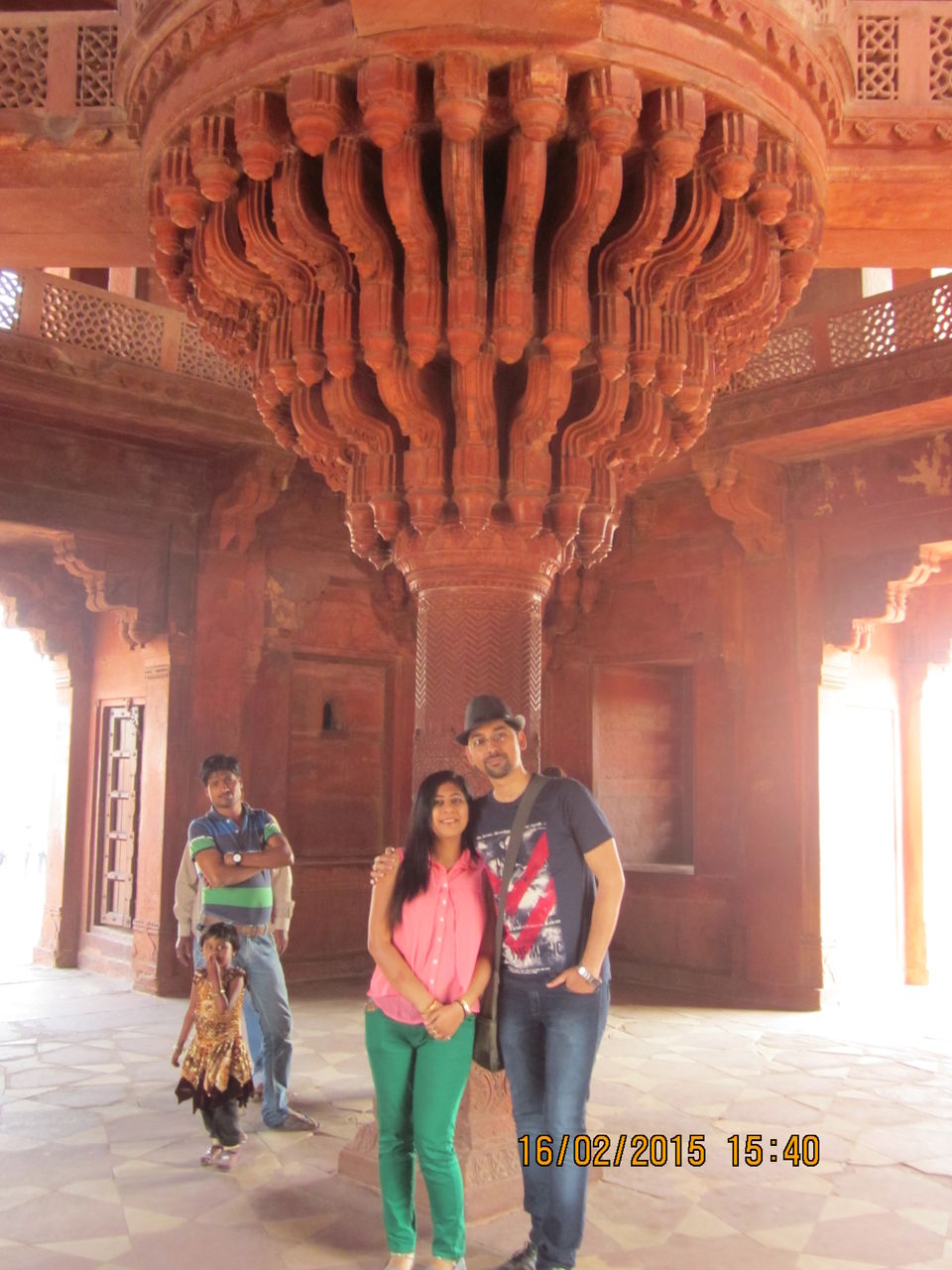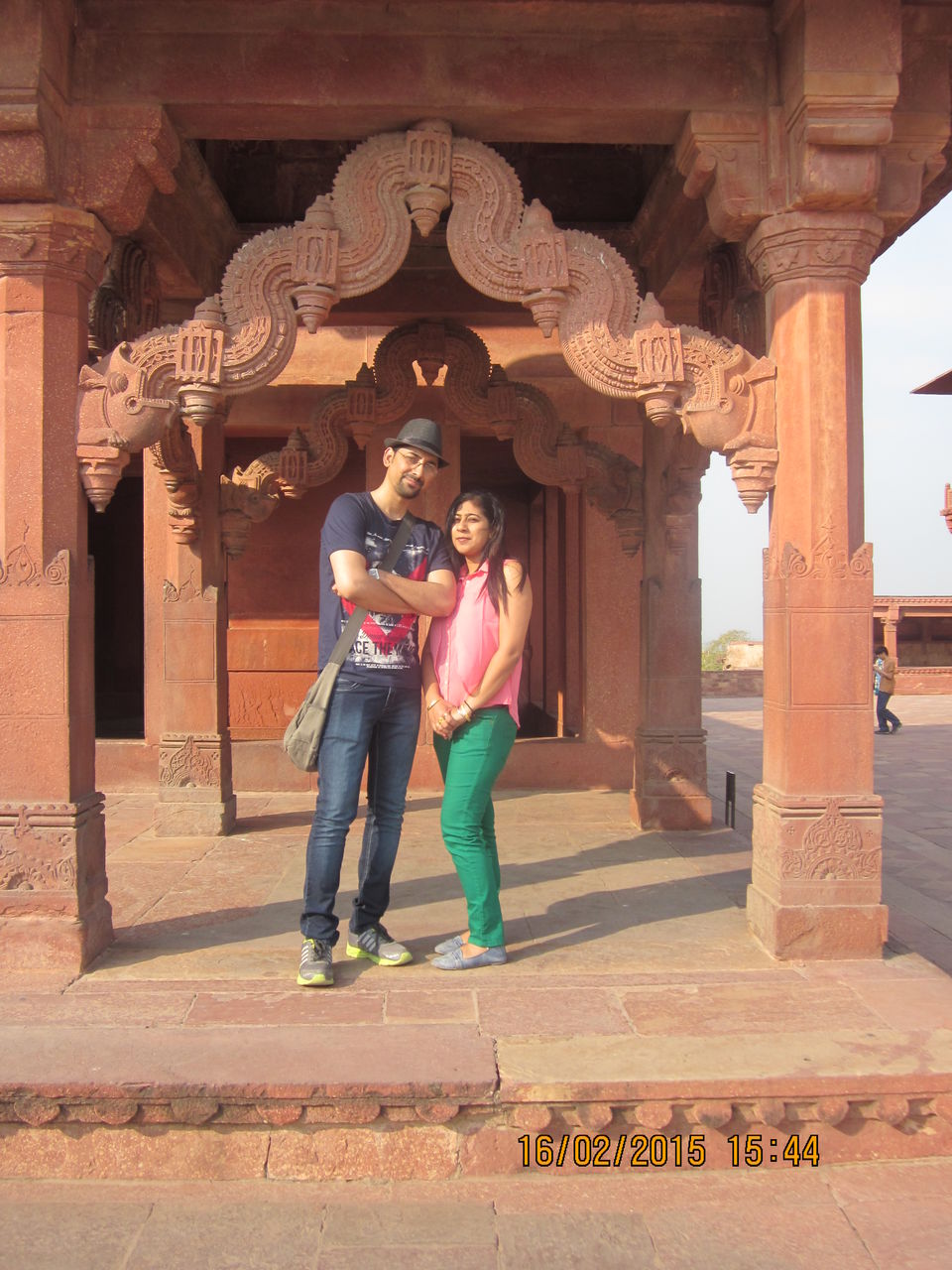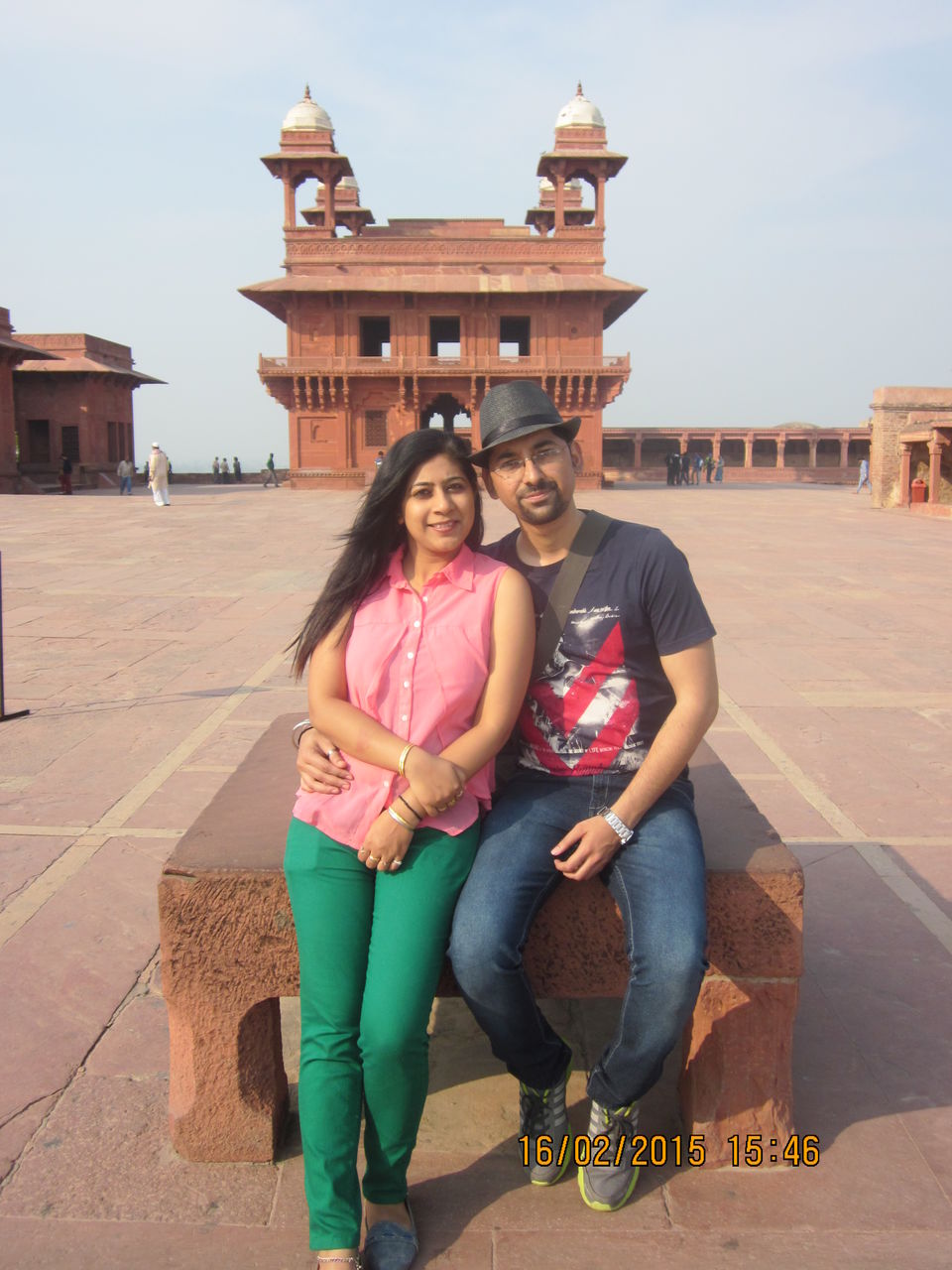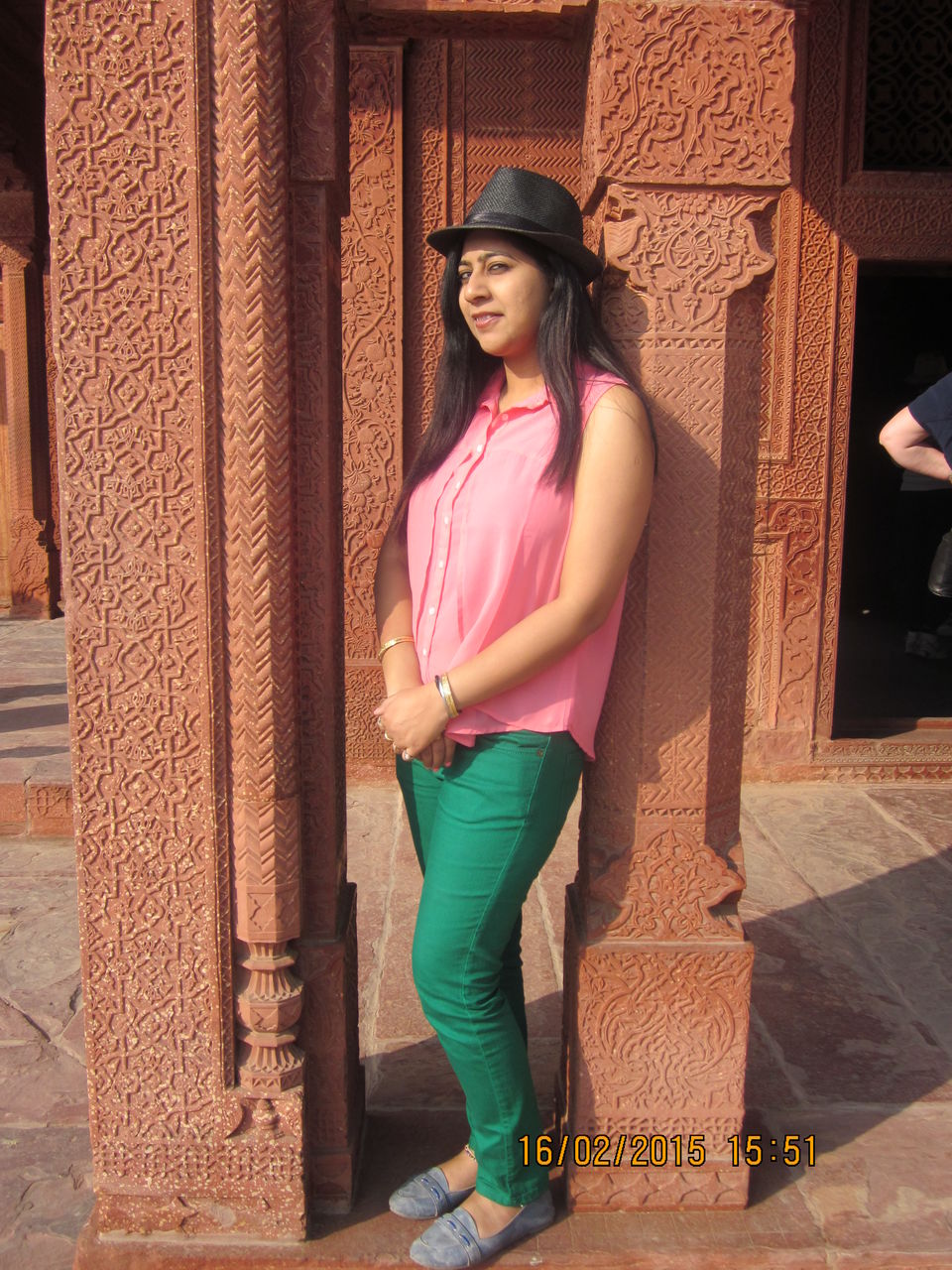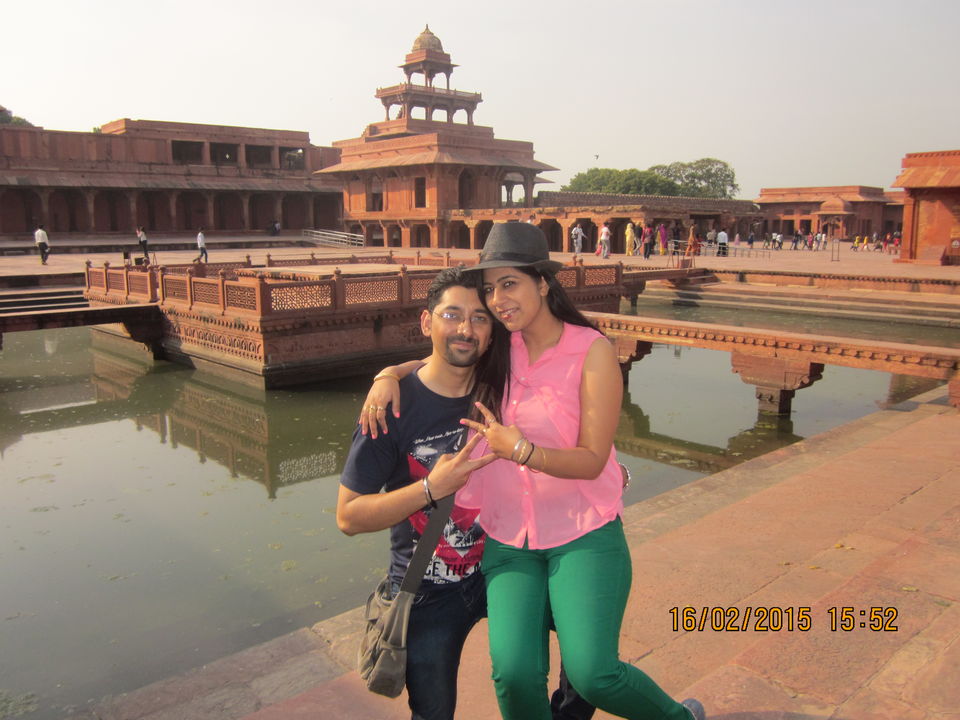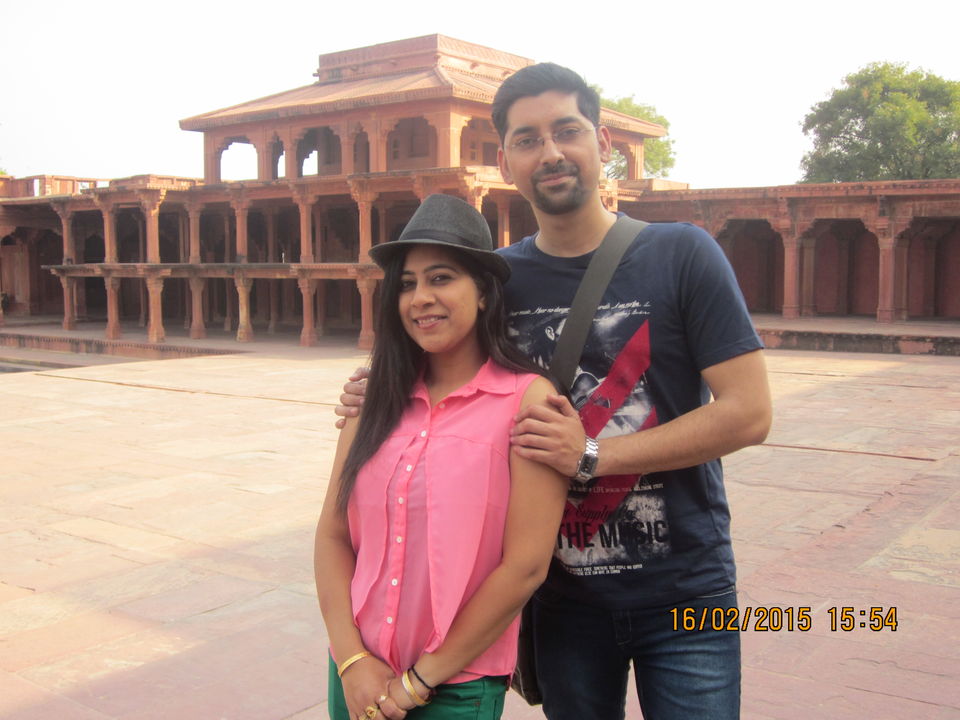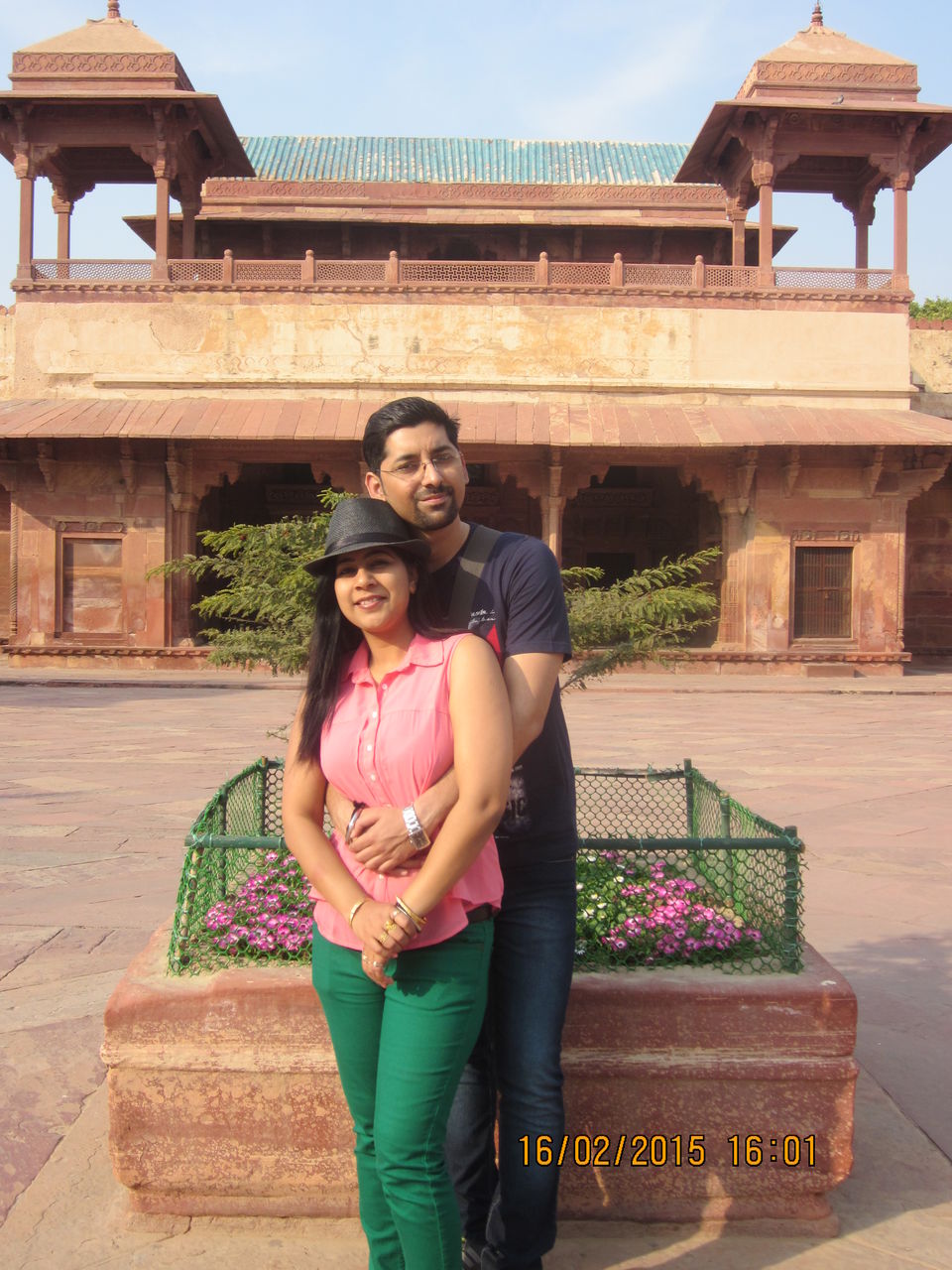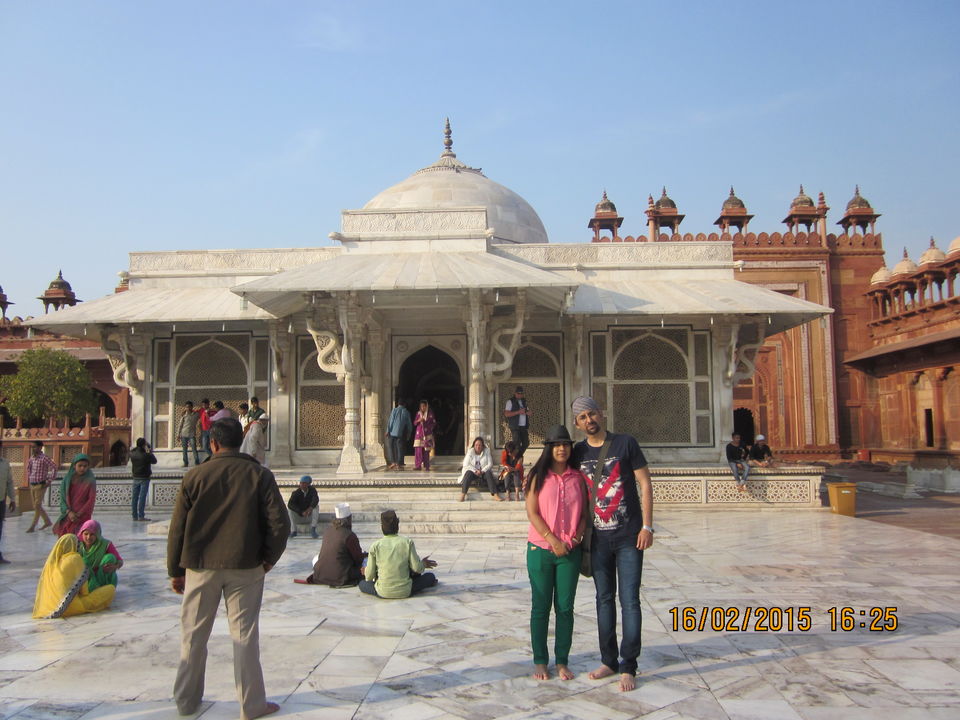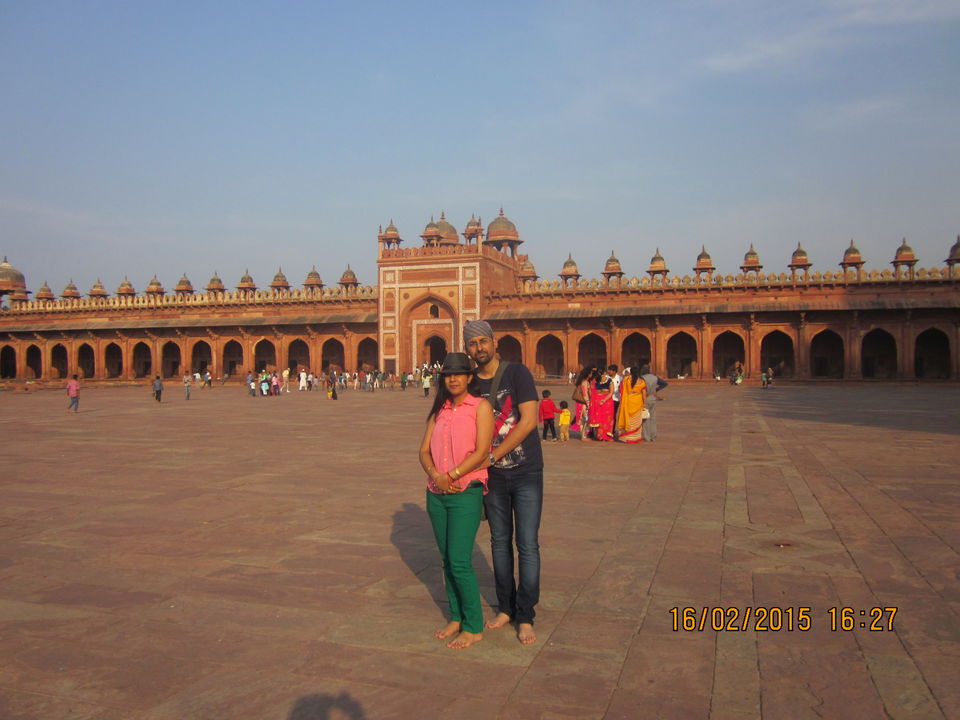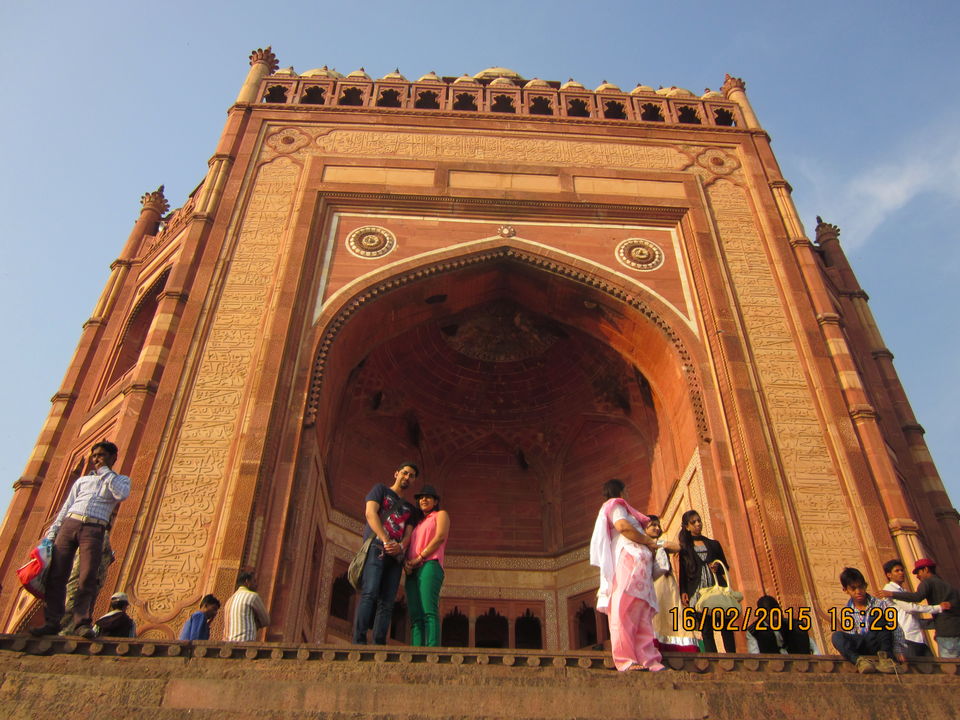 Hello friends,
This trip was special as it was .......... Symbol of Love........" TAJ MAHAL". The perfect time to visit Taj Mahal was on 14th February with love of my life my hubby.
The trip started from Lucknow on 13th Feb, we boarded the train from Lucknow and reached Agra in the morning. I was aware of Agra, so I booked my hotel near Taj Nagri, ( Shilpgram) which is near by Taj Mahal and many of the people dont know about it. The hotel was prebboked with Breakfast complimentary. We both checked in the hotel where the Auto left us in just Rs.120/-. Than, after having the breakfast , we both headed towards Taj Mahal. The facility for Online tickets has also been stared by IRCTC. To vaoid rush for purchasing tickets , I first visited Shilpgram where ticket counter of IRCTC was available and tickets can be purchased very easily. There we purchased the tickets and got a Golf cart from Shilpgram which took Rs.10/- to reach Taj Mahal. While on the way to Taj Mahal , one can have a look of Amarvillas Hotel.
The Golf cart will drop you inside Taj Mahal, where you can easily head towards Taj Mahal. The lockers are easily available if you carry any belongings. The photographers are available in ample numbers and you must bargain for the perfect choice. The pics are uploaded of Taj MAhal which was taken by the photograhers in just Rs.300/- ( 12 photographs along with hard copies).
The view of Taj Mahal is just awesome and you can memorize the love story of Mumtaj and Shah Jahan there and being there on Valentine Day makes it more memorable. The approx. time you will take to visit Taj Mahal is about 02 hours. Than, you can get out to explore near by markets where you can buy small cute little things.
We also had a short visit of Agra Fort.
In the evening time you can go to Sadar Bazaar market. Many of you wont be knowing the fact that Sadar Bazaar/Agra is famous for shoes and chats corner . There is a lane where you can enjoy different varieties of chats. If you are footwear lovers than you can get ample numbers of varieiteis of shoes there at reasonable price.
Petha, the Agra is famous for. The original Panchii Petha store is located at Sadar Bazaar itself.
There at Sadar Bazaar you can many restaurants where u can have cheap and tasty food. The lane in itself is beautiful for a walk. Than , you can hire a Auto to go back to the Hotel. The hotel we booked had a view of Taj Mahal and it was amazing because I booked it for Rs.1150/- along with Breakfast.
Next, day we hired a taxi from Hotel itself for Fatehpur Sikri which took Rs.1800/-. The view on the way was beautiful and we had a Lunch at one of the best Dhabha one could ever see.
The taxi driver left us at point and after that we had an option for Taxi and tonga. We took a tonga for memorizing ourself and it took Rs.10/- each form where we could take state taxi. There is a museum there from where we can take artistic things. We bought a hat from there. The travel bus took Rs.50/- each to reach the Fort along with the guide. The guide narrated the whole story relate to Akbar, Jodha BAi and his other begums. The guide also showed us Diwan-I-Khas and Diwan-I - am and the best part of the guide was that he also clicked our beautiful pictures.
Than, we headed towards Chisti Ki Dargah, where we also showed some rituals by placing the Chaddar in the Masjid for the blessings. After, that we saw Buland Darwaza which was actually very much Buland. The journey for Fatehpur Sikri got end there and we again headed towards Agra.
In the end we had watch at Light Show at Agra Fort and it was amazing to experience. It will be recommended to watch it once.
Than, after having all the beautiful memories in my mind we headed towards back to Lucknow.
It is recommended that it is a trip of weekend and a trip in your budget. The mode of transport can be Taxi, Volvo & Train. The best way to book a hotel is to book it online. Please always take Auto for travelling local in Agra and for Fatehpur Sikri go in group so that you can enjoy. The approx. cost for one person will go for Rs.4000-5000/- ( inclusive of everything).
All the best for your journey now.....................
byeeeee...............