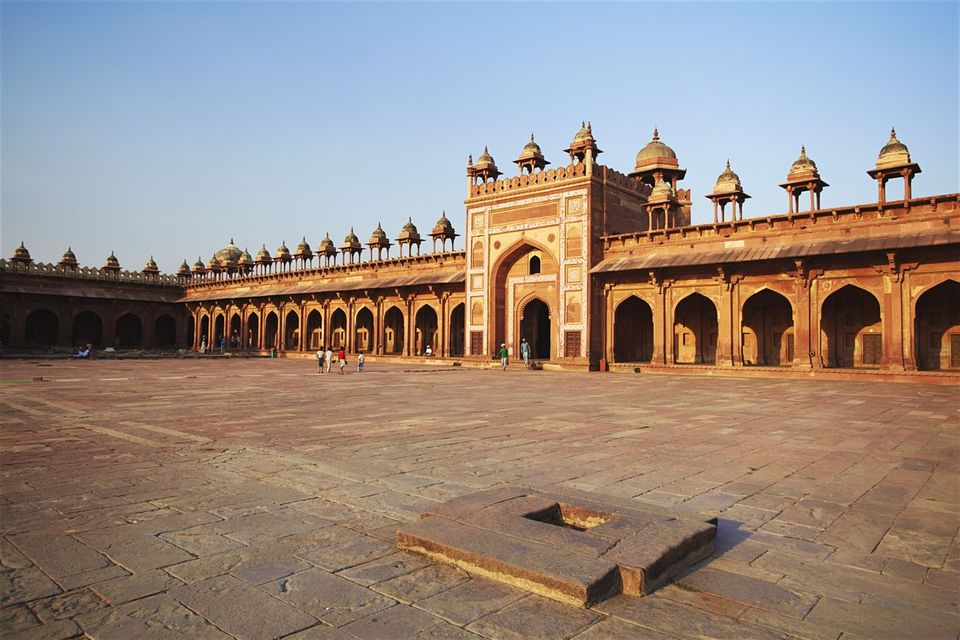 Agra is known as the City Of Taj, located in the northern part of India, Uttar Pradesh. It is a home of many Mughal-era buildings like Agra Fort, Fatehpūr Sikri, Jama Masjid and other heritage sites. Also, it is included on the Golden Triangle tourist circuit, along with Delhi and Jaipur; Lucknow and Varanasi. Besides that Agra, the most popular market is known for handcrafted items, shoes, leather and cotton cloth and silk saree and jewelry. Sadar Bazaar is the heart of these places and famous among all street lovers and foodie.
1. Taj Mahal
Taj Mahal is the most beautiful and historic 'symbol of love', built by the Mughal Emperor Shah Jahan as a memorial for his third wife, Mumtaz Mahal. And thus, one of the seven wonders in the world and one of the three UNESCO Heritage Sites in Agra. What makes this building beautiful is its finest Mughal architecture built by the Persian architect, Ustad Isa, on the bank of Yamuna river. Finished in white marble obtained from Makarna, Rajasthan and surrounded by the lush green garden, aka Mehtab Bagh. Rabindranath Tagore described this unearthly beauty as "a teardrop in the cheek of eternity". While Rudyard Keepling said it is "the embodiment of all things pure". Every year, the tourist visiting Taj Mahal outnumber the Agra population and get wonderstruck by catching the glimpse of this eternal beauty. Also, every February there is a Taj Mahotsav (Festival), organized by the Tourism ministry of Uttar Pradesh to celebrate the anniversary of Taj. It's a 10-day festival, which showcases their mastery in a variety of art and craft, dance and cuisines from different regions of India. Truly said by Shah Jahan that it made "the sun and the moon shed tears from their eyes".
Fatehpur Sikri is a small city, 35 km away from the Agra, to the west. This beautiful red sandstone building was founded in the 16th century of Mughal emperor, Akbar. This Indo-Islamic city is used to be a capital of Mughals for 50 years, now it is a UNESCO heritage site. The building's architecture reflects both the Hindu and Muslim form of architecture and religion, popular at the time. This fine preservation allows archaeologists to better understand the hierarchy of the city's royal and noble residents and their lives. Fatehpur Sikri is also home to Jodha Bai's palace, Jama Masjid, Buland Darwaza, and a Tomb of Salim Chisti, Diwan-i-Aam, Diwan-i-Khas, Panch Mahal, and others. This sublime city is for all history lovers and photography nerds.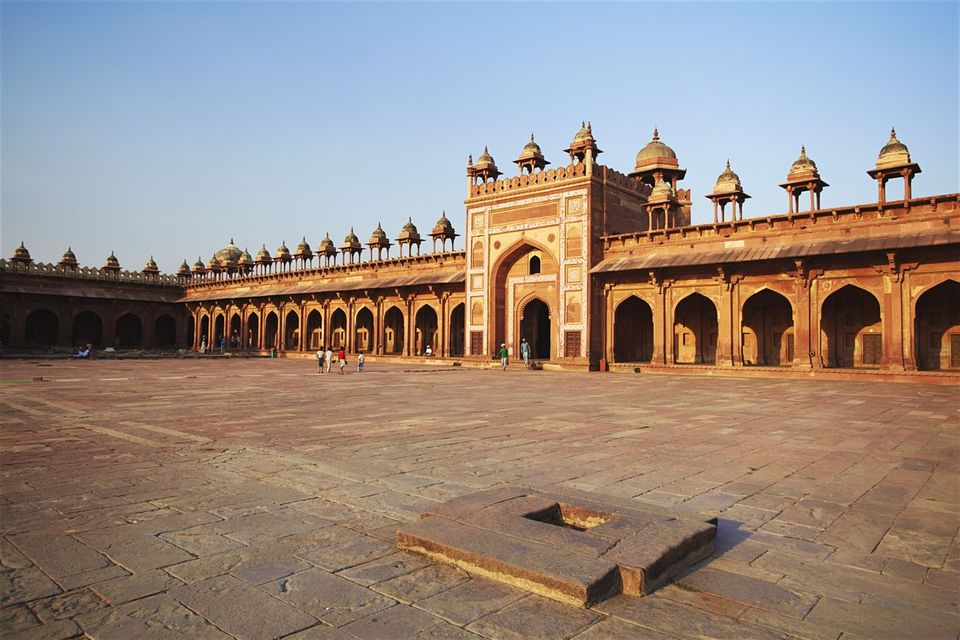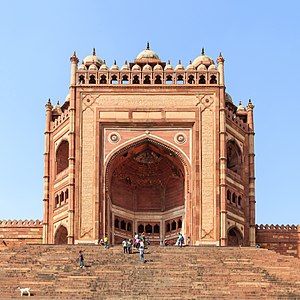 3. Agra Fort
Agra Fort is also known as Lal Qila, Fort Rouge or Red Fort of Agra, and is listed as UNESCO Heritage Site. The Red Fort is at a distance of 2.5 km from Taj, located on the bank of Yamuna River. It is the most special monument decorated by Mughals as their residence which houses Pearl Mosque (aka Moti Masjid), Diwan-i I Khas, Diwan-i I Aam, Khās Mahal, Shīsh Mahal (mirrored palace), Musamman Burj and Jahangiri Mahal. One of the finest example of Mughal's architecture, each with remarkable handiwork and ornamentation, which make this place a delight for every photographer and architect, and history lovers. You also get a magnificent look of unearthly Taj from Lal Qila.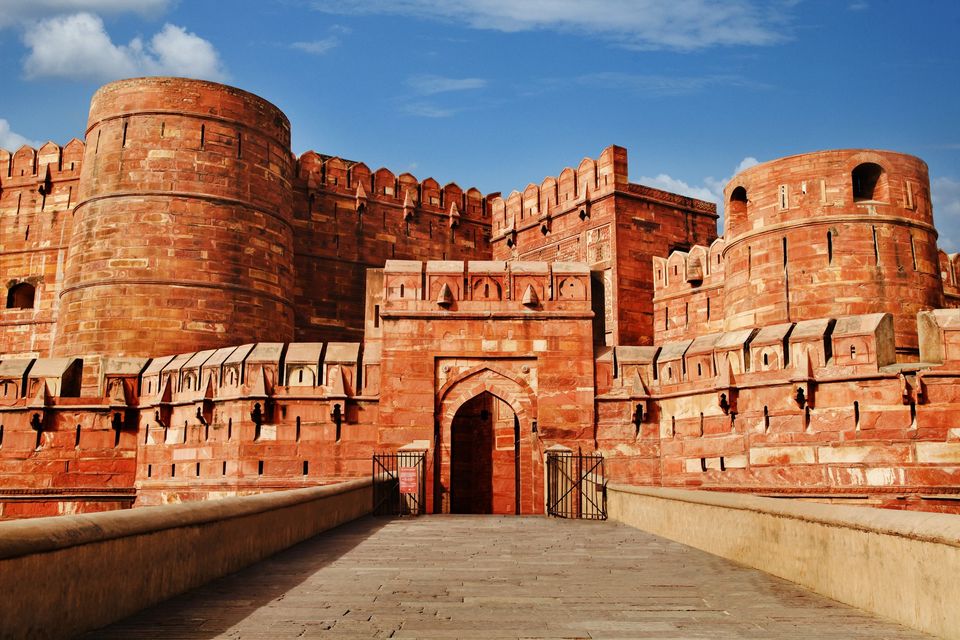 4. Itimad-Ud-Daula's Tomb
Also known as Baby Taj is a Persian noble, built by Nur Jahan, for her father Mirza Ghiyas Beg. The tomb rest on the left side of the river Yamuna bank. When visiting Agra, should definitely visit this little beauty, glorifying the Agra. This monument is located in Moti Bagh region and is 25 minutes away from Taj Mahal and 14 minutes from Agra Fort.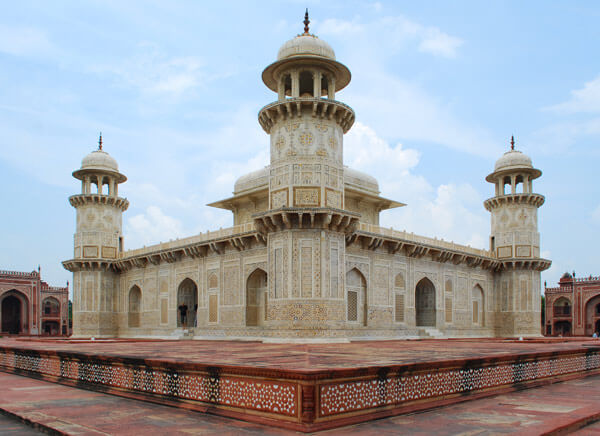 Akbar's Tomb at Sikandra, where one of the greatest emperors in the world lies buried, is one of the finest examples of Mughals' architecture. Akbar itself supervised the construction of this masterpiece until his death, which later continued by his son, Jahangir. The tomb is located in the suburbs of Agra, on Mathura road, around 8km from the city center.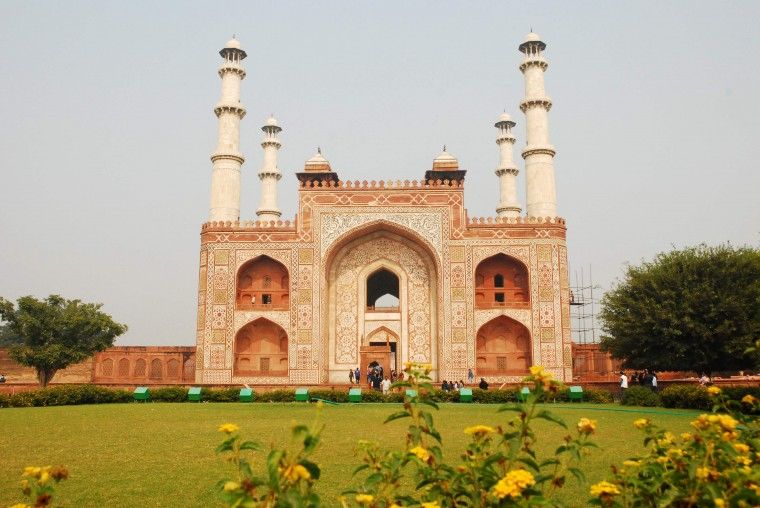 Jama Mosque at Agra a.k.a. "Friday mosque' is the largest masjid built by Mughals in the seventeenth century. The mosque was constructed under Shah Jahan, dedicated to her daughter Jahanara Begum. It was built using red sandstones and marbles in 1648 A.D.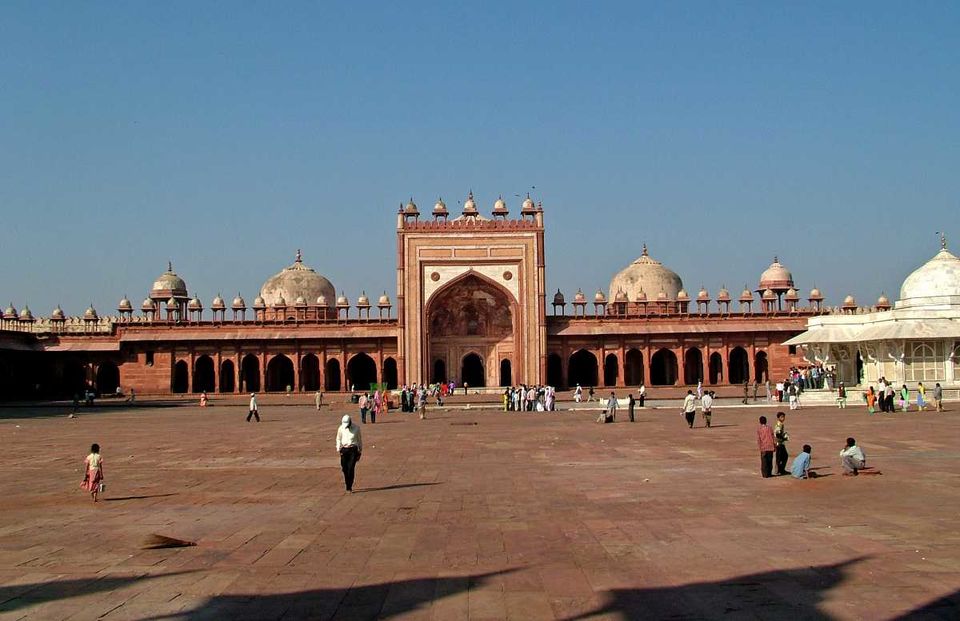 Chini ka Rauza is a tomb and funerary monument of a scholar and a poet, Allama Afzal Khan Mullah. Afzal Khan was a political figure of the Mughal Emperor Shah Jahan. The tomb was built in 1635. It is one of the finest examples of glazed tile-work during Mughal era. The monument gets its name from the colored tiles that were brought from China. The monument is a location in Itmadpur region of Agra, overlooking River Yamuna. Also, the monument is free to explore at any time.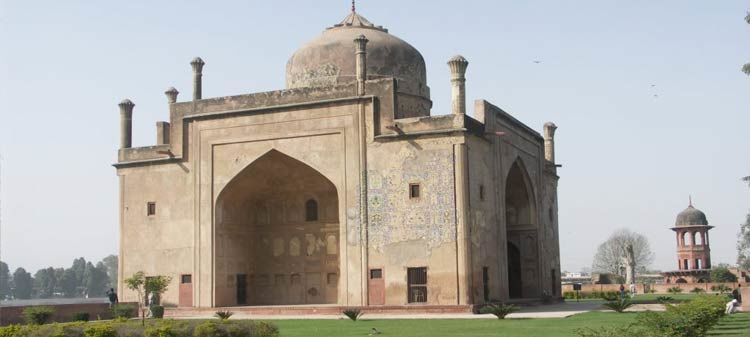 Ram Bagh is the oldest Mughal garden, built by the Emperor Barbar in 1528 on the bank of the Yamuna. The garden lies around 2.4 km from Taj. It is also known as Aram Bagh, or 'Garden of Relaxation', and this was where the Mughal emperor Babar used to spend his leisure time and where he eventually died.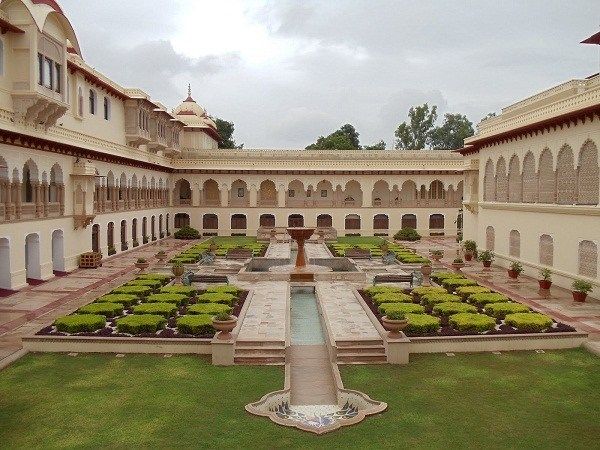 9. Mariam's Tomb
Mariam's Tomb is the tomb of Mariam, the wife of great Mughal Emperor Akbar. The tomb is within the compound of the Christian Missionary Society.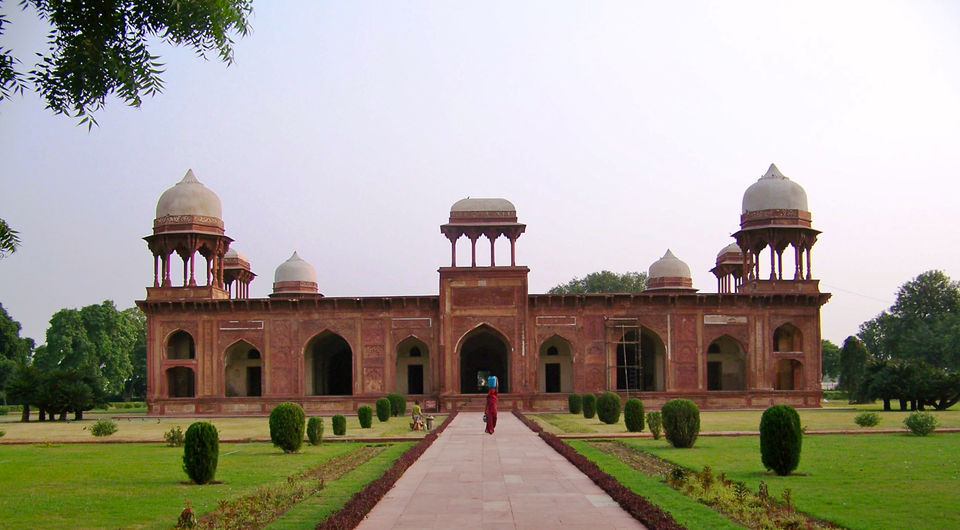 10. Keetham Lake
Keetham Lake is also known as Sur Sarovar is situated within the Surdas Reserved Forest, about 7km from the Akbar's Tomb. The lake has an impressive variety of flora and fauna.