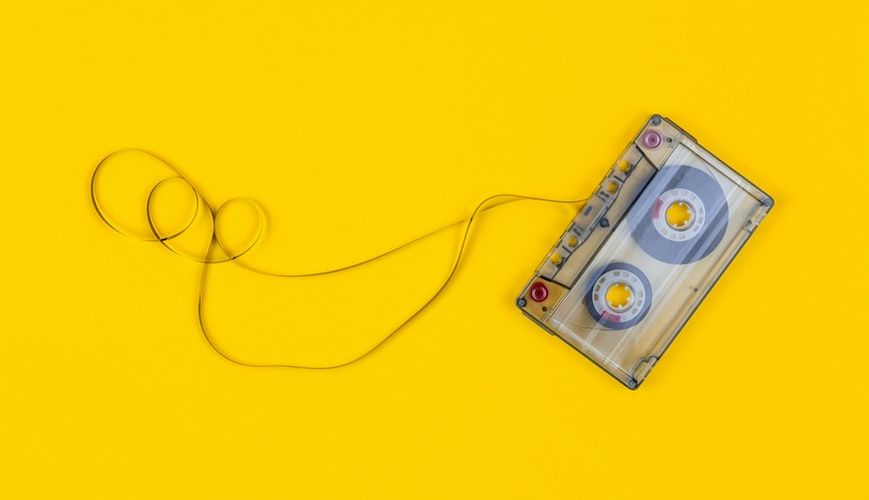 For a long time, I was thinking of spending most of my time in the company of clouds, mountains, rivers, monasteries, temples, and beaches. But instead, the pandemic has put us in home's company, closer to family. With that, all beautiful things have come back - same old Ludo days, lazy Sunday mornings, stories from childhood, time with family, accompanying mom in the kitchen, and most importantly, fights with siblings. The narratives of reminiscence on odd days and a lot of free time also remind me of the days when we moved from place to place, as my father's job involved posting at different locations in Uttar Pradesh.
So, what was it like growing up as a government official's child?
I was always the new one at school
I was always the new one at school. My school board was CBSE and new sessions started in April, with a 1.5 months summer break, after which the school resumed in July. When other children gathered around, shared stories, were involved in spirited discussions, I was the one who found herself in a new school - unknown to the world, a newcomer.
It was both challenging and entertaining to switch cities
As soon as we would start to feel settled, the news of a transfer would pour in. And it was a compulsory alarm to switch life, once again. From Kanpur, the city of leather and textile; to Agra, the land of Taj Mahal; to Firozabad, the city of noise, glasses, and bangles - we have covered multiple places.
We packed stuff, bid our house owners goodbye, got our slam books signed, and moved forward in trucks loaded with brown cartons, big and small. For a child, it was a considerable loss. I left the air, playgrounds, the school, friends, and multiple people. But the sense of that loss diluted subconsciously, as we crossed the border and the exhilaration of discovering a new city unpacked.
We unloaded and arranged new shelves of life, met new people who occasionally served us snacks, and echoed our voices and presence in the whole house. Ma would set plants in the most beautiful part of the house where the sun's rays shined brightest.
Every street of the Bangle City has a part of me
From all the new places we have landed our feet on, I earnestly remember Firozabad. Here I have spent almost 12 years of my life. It is a small town famous for its bangles and glass material. In almost every street, one can find a factory or people working in the glass industry. One other fact that fascinated us was that the gold flowed in drains, as a waste material of the bangle-making process.
This sounds like it's a fairly rich and developed town. Believe me, it's not. I have seen Firozabad evolve. The roads were not good there were no traffic lights on the road, the drainage system failed almost every time. Child labor, especially female child labor, was practiced widely. But now it's different. I don't know when it transformed from someplace to 'my place.'
There was a landowner, whom we fondly called Chachi. During the summers, at night, we would take our mats, and went to the rooftop. It was story time by Chachi. I vividly remember some tales of hope and positivity. Apart from that, most of the time was spent watching the galaxy, counting the stars, and wishing good luck from shooting stars.
During the daytime, I must have spent a good quantity of time in the company of noise, public, bangle, and glass thela walas dripping in sweat. Firozabad is a densely populated city. To reach my tuition class 2 km away, I had to leave my home 30 minutes before.
I also have fond memories of Holi, Diwali, and specifically Navratri. Living in different houses meant different neighbors. Being a girl, it was always exhilarating and exciting to collect gifts during Navratri's ninth day.
The cities differed in a lot of ways, but had so much in common
Despite the differences, one thing that was common in all the cities, far from the fear of newness, were the pani puri shops. Everyone was fond of it. So, if anytime I had the danger of a potential bully, I would lead them to a pani puri shop, and we would be friends in no time.
Some things should never come back
It took almost fifteen years until I was okay with the idea of shifting. Then, it excited me. Shifting also meant, leaving bullies, stalkers, and bad house owners behind. It was liberating.
My belongings are filled with the aroma of various places
I am fond of packing to date. When I unpack, it's like reliving everything all over again. Nostalgia lives in my belongings and whenever it takes shape, hours are spent in its company. Books are keepers of notes, sometimes, flowers too, an old badge of my partnership at college, scribbled T-shirt with handwritings of all beautiful friends, birthday and farewell gifts that strike the memories of the day.
My childhood is scattered in bits and pieces in various balconies, schools, playgrounds, houses, and streets. I may feel unlucky, but on the contrary, I feel joyful, for this lifestyle has molded my relationships with people that no more dominates me - I guide it. I have acquired the flair of communicating, telling about myself etc., in return for learning about their lives, stories, promises, culture, and practices. There is so much in common. I am still learning to let things, and specially people, go. A lot needs to be discovered and there is so much to give back.
Nowadays, I cannot see stars from my roof or go back in time. The pandemic too has restricted my desire to travel. But on some days, memories come rushing back and as I switch on my laptop. I smile, gulp my tea, and get lost in those pictures of the old days and silently wish to escape.
Connect with me on my blog and Instagram. I would be the happiest to see you on the other side.
Earn credits and travel for free with Tripoto's weekend getaways, hotel stays and vacation packages!
Watch travel stories come to life with Tripoto on Youtube!