In the last couple of years, I have come to realise that I am a fiercely independent person. Yes, I crave companionship, but I also can't be surrounded by too many people for too long. One would assume, this is just how it is. But, I know this transformation traces its roots back to my childhood, 350 kilometres away from my birth city.

To explain this better, let's go back to the beginning.
Did I choose the mountains or did the mountains choose me?
All through my school years, every time I had to write the mandatory-post-vacation-essay on how I spent my summer vacation, I would smile to myself. Not because I had way too many stories to share but because I had only one. For 11 years, I spent my summer vacations at the quaint family home in Shimla. It was where my father grew up and in retrospect, it's where I found myself.
However, this admiration only came much later. As a young, restless child, there were moments of frustration when I'd hoped we would plan a trip to some other place. While my friends travelled the world, I'd learnt to find my own small world amidst the gorgeous sunsets and peaceful mountains of Shimla.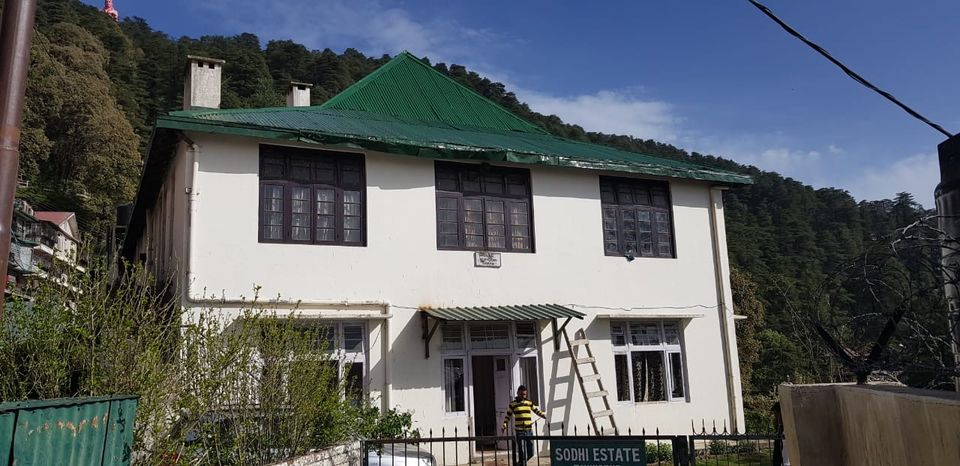 When at six years of age my parents decided to put me in a hostel in Shimla, I was ecstatic! For my naive mind, the decision translated to a permanent summer vacation with a bit of studying thrown in. Unfortunately, it was a short-lived dream and I was back in the city in a couple of years (due to medical reasons). But thankfully for me, the summer trips to the mountains continued.
Any opportunity to visit Shimla was jumped at with much enthusiasm. Both my parents were stuck in a schedule, my mother more than my father. So he and I spent many summers in Shimla without my mother or sister around. One would imagine that staying away from one half of the family would be difficult for a seven-year-old but the reality was drastically different.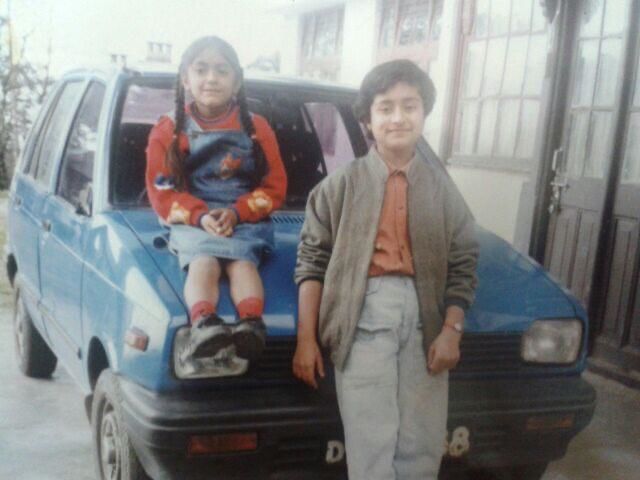 Flying out of the nest
I learnt things much faster and understood what independence meant right in my foundation years. Whether it was deciding what to wear, what to eat or how to spend the afternoon, I did it all on my own. I spent daytime reading for hours on the porch, evenings exploring the old skating rink on the ridge and nights lying down and watching the stars.
I made my own schedule and changed it at will. I learnt what being free meant. If it was a sunny day, I would head out on an impromptu trek. If the skies chose to keep the sun to themselves, I'd cuddle up inside a small tree attic and watch the raindrops fall off the leaves. The mountains and I learnt to understand each other and our moods.
Unfortunately for people around me, this is how I am, years later. I let nature dictate my mood and schedule. If my heart is not in a social gathering that I am obligated to attend, I take the difficult road and excuse myself as honestly as I possibly can.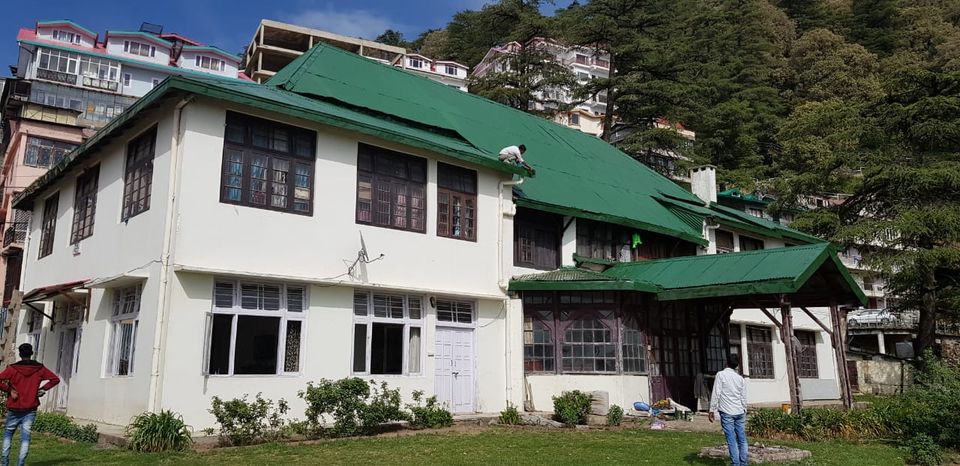 But through all of this, I am thankful to my father who never stopped me from exploring. He let me go on treks with local kids, encouraged me to join their family picnics, even introduced me to the anxiety-inducing skill of socialising. Now I wouldn't call myself an introvert, but I was certainly not the conversation starter. He would accompany me on walks and we'd stumble upon children playing in the garden (I have a feeling this was planned). One thing would lead to another and in no time, my house would become the favourite spot for all neighbourhood children.
To be honest, I was mighty proud of myself and our house. I would show off the flower beds and the hidden corners of the big house. In my mind, these children were experts in trekking down cliffs and finding routes where none existed. But when it came to my house, I knew every curve, every turn and every hiding spot. The house became my muse and I became an expert storyteller, slowly letting go of my fear of meeting new people.
Patience became a way of life
There is simply no other way you can survive in the mountains. Everything happens at its own pace and there is nothing much you can do. Yes, the world does come to a standstill every time the light goes off or when winter treats you with frozen pipes and hot food becomes a luxury.
And as I have come to realise, there is no other way to survive city life either but with patience. Through traffic snarls, mad schedules, unaccommodating bosses – stand your ground, but do it with a smile. Time will pass you by, whether you like it or not.
And finally, a writer was born
Another thing I learnt is that the mountains offer you time to stay still, so take it and make the most of it. In fact, I discovered my love for writing in the mountains. One evening, as the sky was lit with countless stars, I saw my first shooting star and I was literally starstruck. I couldn't believe my luck and had no words to define my experience. That was it. I took a pen and paper and penned down my first poem. I dedicated it to the mountains and to my father.
There was no looking back. I would spend all my waking hours exploring the mountains, admiring nature and penning down everything I saw. My parents marvelled at my patience and stillness. They couldn't believe that a child and later a teenager could spend so many hours by herself, simply weaving tales of the beauty around.
Shimla taught me how to stay still, to hear nature talk and, as cliche as it may seem, to hear my inner voice. I think this is why being free in my thoughts and actions comes so easily to me because I learnt to hear myself. I learnt to believe in myself.
Finding my way back home, to myself
As adults, we all want our carefree days back but for me, it was more than that. With school ended my beautiful summer vacations at the hill house. The importance of which I understood much later.
Just like most of us, I was clueless for most of my twenties, finding my ground, building a career, going through relationships. I would always feel at home every time I went back to the mountains but I decided it was simply the effect of stress-free days and the mountain air. But my heart knew it was more. I knew that the city could never be home. I learnt more about myself and understood that nature is my refuge. If everything had to be mundane, I wanted the mundaneness and the stillness that the mountains offered. I wanted to write, and I wanted to be amidst my first muse.
I got married five years ago and haven't been able to travel much since we are parents to three beautiful cats. But this year was different. At the end of December, I had the opportunity of spending one month in the mountains, alone. Of course, I grabbed it with everything I had (my very supporting husband had a huge role to play). At the cost of sounding selfish, that one month was the happiest I have been in a long time.
Mountains in the peak of winter are unforgiving. Despite the frozen feet, chapped lips and scratched hands, I was happy and I was at peace. I knew I was back home.
In the chaos of never-ending schedules, house chores, financial worries, career goals, I had forgotten what it felt like to listen to my heart. To live with oneself and to just stay still and let nature take over. I had forgotten my deepest desire, my biggest learning from the times spent in the mountains - to be free. Spending time in the mountains again brought everything back. Perhaps, all this while, I'd just longed to go back to where I had first learnt the meaning of 'freedom'.
I have already spent the first two months of the new year in the mountains and plan to shift permanently this year. As a 30-something, I am clueless and terrified but I know if a six-year-old can find her way in the mountains, so can I.
Get travel inspiration from us daily! Save our number and send a Whatsapp message on 9599147110 to begin!
Be a part of the largest online community of travellers on Tripoto's Facebook page!