If you are part of the majority that is seriously taken aback by Brandon Stanton's coverage of Iran, because the images are in complete contrast to your regressive and theocratic image of the country, then there are a few things you need to know.
Iran was a country en route to envious modernity, decorated by liberated women and enterprising youth, guided by the wisdom of the old. 
But the Middle East and its pattern with war was lurking in the shadows, and as economy boomed for Iran, the royals and politicians soon made for self-destructive and decaying corruption. And that led to a revolution that would change the face of a nation, for both its people and the world.
So the reactions people have been having at Humans of New York portraits are only natural, and much deserving...
...because Iran is not a nation that has accepted its revolution's betrayal with acquiescence, or has surrendered its cultural essence to a reforms enforced (not proposed).
Here are a few pictures of Iran before 1979 Islamic Revolution that introduced the Islamic regime (which involved austere sanctions) of Ayatollah Khomeini.
Shah Mohammed Reza Pahlevi of Iran with his first wife, Queen Fawzia, and their daughter, Princess Shahnaz, seated by an ornamental pool in Tehran during World War II.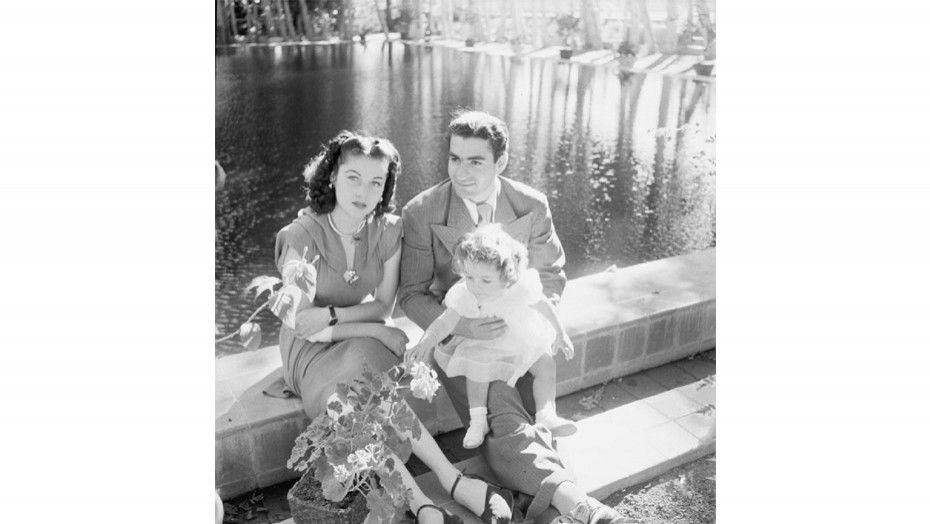 A student at a vocational-training school for seamstresses inspects her work, circa 1952. The school was one of the first for girls and was founded by the government in Tehran.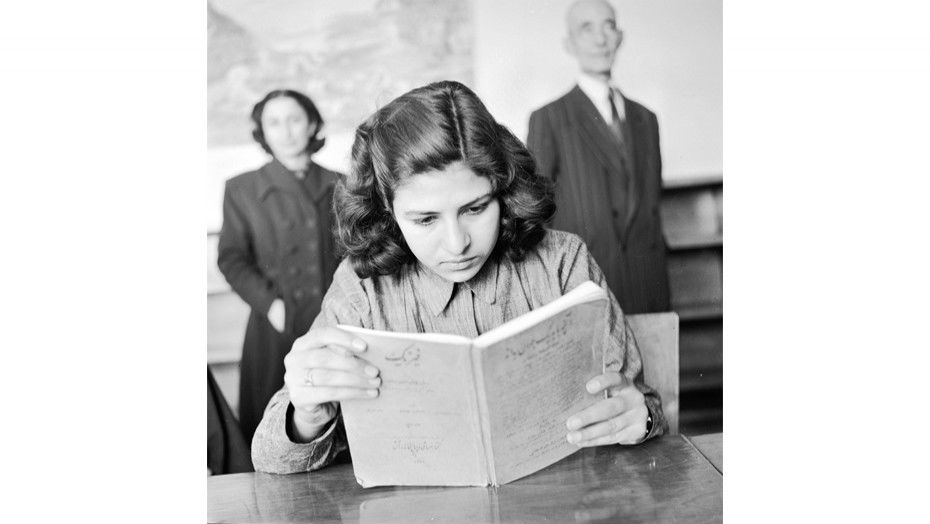 Actor Richard Harris and Soraya Esfandiary-Bakhtiari, formerly the queen, filming next to ancient ruins, 1964. Because she was unable to have children, she agreed to a divorce, calling it "a sacrifice of my own happiness." She was granted the title "princess of Iran" and moved to France, where she pursued a career in acting and lived the life of a socialite
Picture Source National Journal
Chirine Tahmassab, Iran's first female foreign diplomat, pictured on February 17, 1967.
Iranian protesters hold up a poster of Ayatollah Ruhollah Khomeini during a demonstration in Tehran against the Shah in January 1979. After months of increasingly violent protests, the Shah and his family left Iran for exile in Egypt on January 16, 1979, never to return
The revolution of 1979 changed the political, cultural and economical atmosphere of Iran. The resuscitation of a country slipping into a quick sand of decadence gave birth to an entirely different picture. 
Not that it was bad, but it was indeed different from the freedom and modernity Iran was aiming for. The reactionary became the primary, and soon unexpected troubles hidden in religious reforms followed.
But Humans of New York is doing something which was long due, because the image of Iran was soon become like that woman you meet at a party who married the wrong guy and soon gains notoriety for how troubled she has become, completely shadowing the fact that she was a brilliant woman before and still gracefully sustains through turbulent times (and will soon find a way out of it).
My friends, 
This is Iran,
Recovering,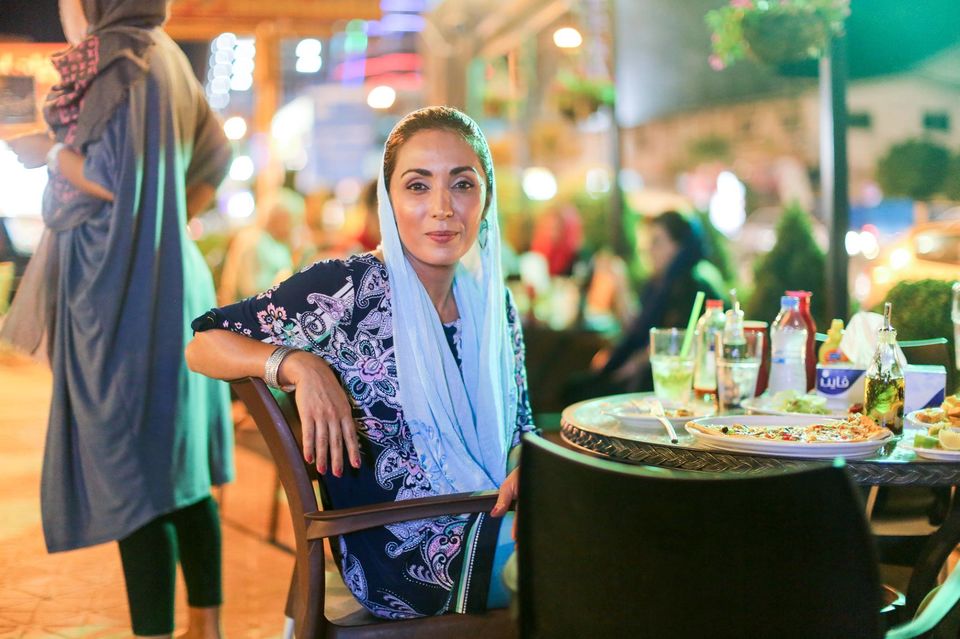 "Things are getting freer. Even a few years ago, I couldn't wear what I'm wearing now without inviting a rebuke. The scarves are getting brighter and looser. The sleeves are getting shorter. The laughter is getting louder. This is a very young country. More than half the population is under 30. Have you ever seen an Iranian child? They are the most mischievous children on the planet. If you want an Iranian child to do something-- tell them not to do it. Tell them not to kiss. Tell them not to hold hands. Tell them to dress in black. Tell them not to use Facebook. This country is full of mischievous, curious Iranian children. And the people who make the rules are getting older. And just like the Iranian parent, they are getting exhausted." (Namakabroud, Iran)
Sustaining,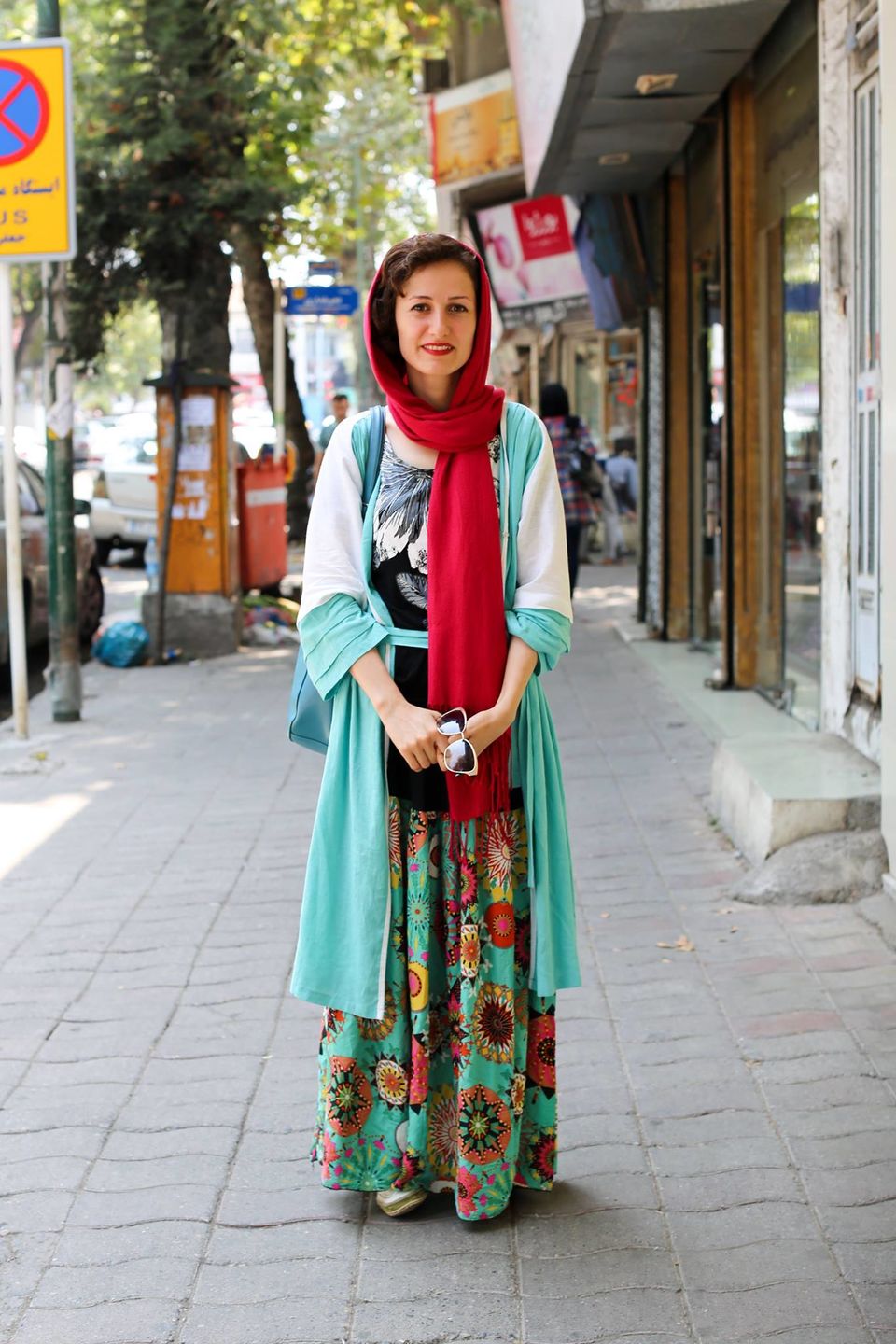 "I've fallen in love with literature. I try to read for one or two hours every day. I only have one life to live. But in books I can live one thousand lives."
(Rasht, Iran)
Questioning,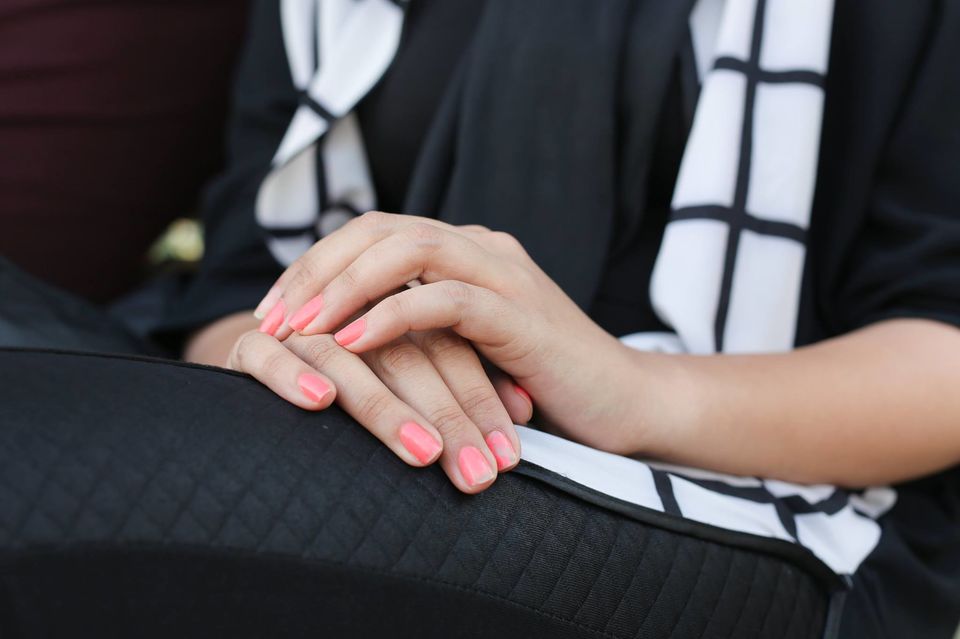 "I like to sit alone and think about the world. I wanted to be a philosophy major, but there is no philosophy class at our universities. The only class offered is 'Religion and Philosophy.' We aren't exactly encouraged to decide things for ourselves. Any philosophy we have must be built on the existence of God. So I switched my major to physics. It still allows me to think about the world. And if someone wants me to say that a thing is true, they need to prove it with a formula."
(Tehran, Iran)
Loving,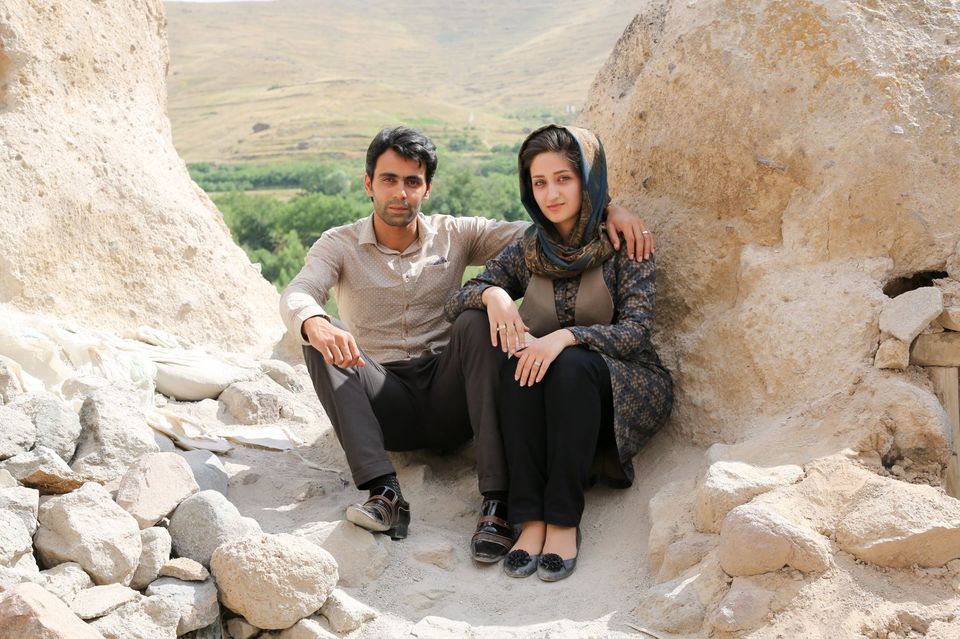 "We were married in the traditional way. Our two families knew each other, so a meeting was arranged. We'd never met. He came to my house with his mother, and we went to a room for two hours and talked. We talked about our expectations, our idea of love, and our plans for the future. I thought about it for two days, then I sent him a text message, saying: 'Let's do it.' And he wrote back: 'Alright, my dear.'"
(Tabriz, Iran)
And fighting memories.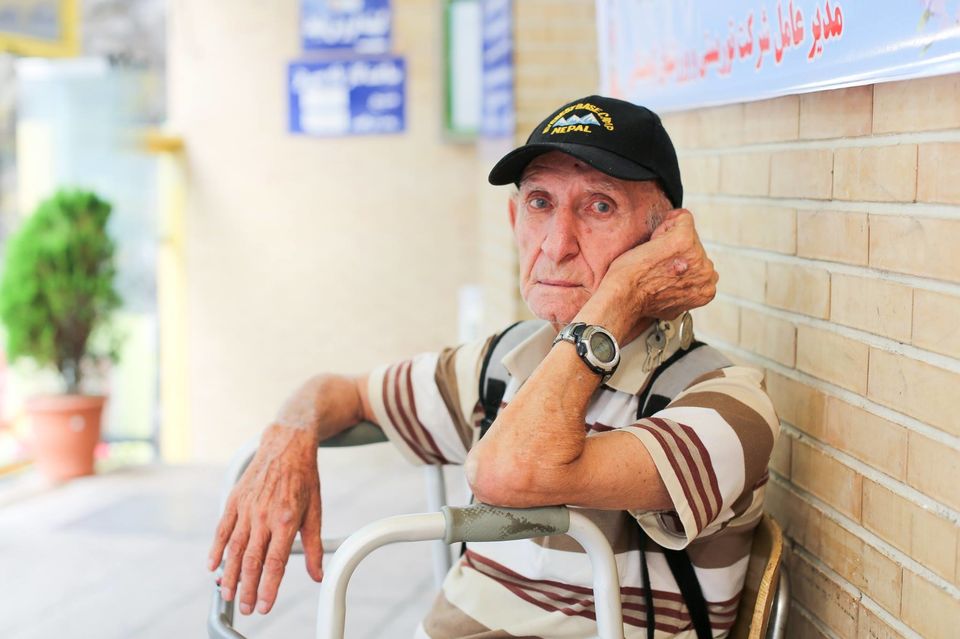 "I was twenty-two during World War II. First the English invaded us from the south, then the Russians invaded us from the north. They had a lot more men than us and the city completely ran out of food. I saw many horrible scenes. My job was to distribute bread from the bakery. Crowds would gather and wait for the handouts. One winter night I found a mother sitting against the bakery wall, nursing her child. I went to give her a loaf of bread, but only the child was alive."
(Tehran, Iran)
The world should open their eyes to the intellectual melting pot that Iran is.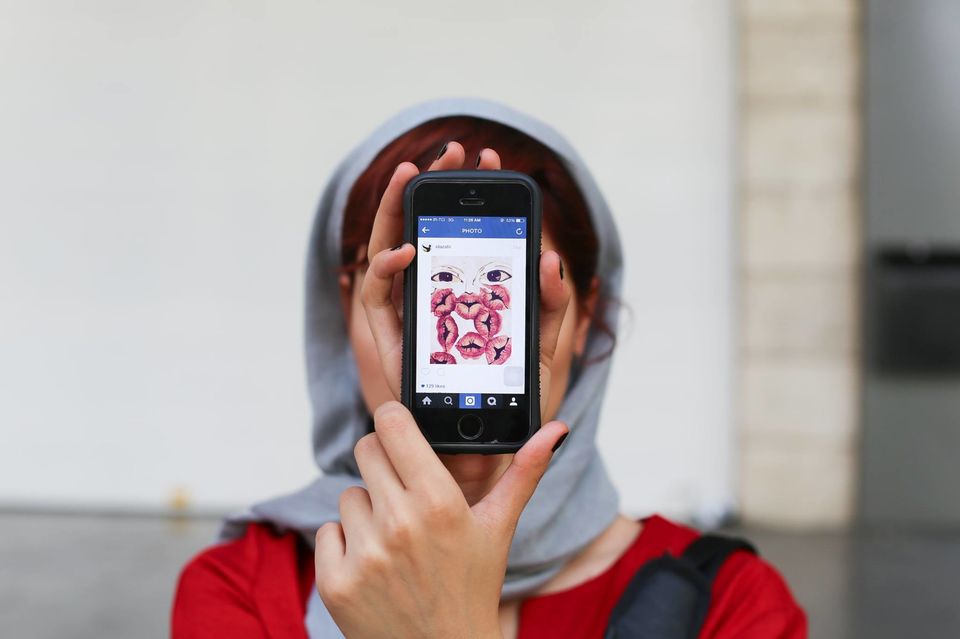 "There's a big contrast between my fantasies and my life. I use art to bridge the gap. I'm starting a new project where I'm covering nude bodies with paint and laying them on canvas. The naked body is very natural to me. It's a matter of truth."
(Tehran, Iran)
So we can love and understand a nation of beautiful people with beautiful minds for their authenticity and profound conflicts, which are further and deeper than the current fervor of terrorism.
The next time you see a portrait and real story of an Iranian try and replace your shock with happiness and acknowledgment. And appreciate that freedom still exists in the heart of a warm state, which is breathing ecstatically in hope of a future that will out the present in past. As this journey is embarked upon, least we can do is resist stereotypes (which are often on the lines Middle East= Terrorism) and show subtle support. Even if that pressing a like, and sharing an image.
"The scarves are getting brighter and looser. The sleeves are getting shorter. The laughter is getting louder."
 Portraits from Humans of New York Facebook Page