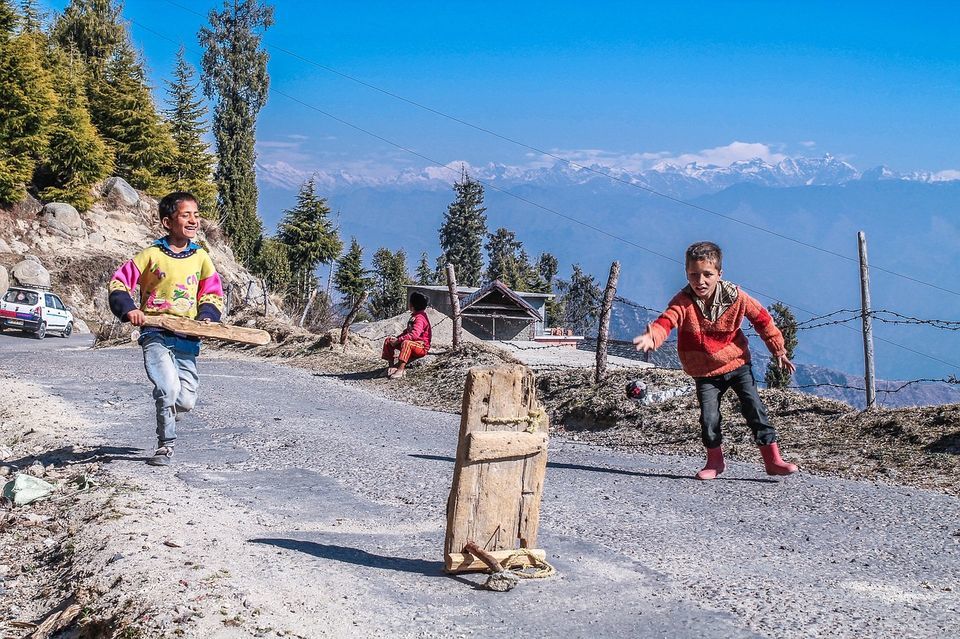 If I had a rupee for every time someone asked me what my favourite place was, I'd be swimming in money. But despite facing this question repeatedly, I never had a concrete answer. I was discussing this with a friend last week. And when I asked her the same, she squealed in excitement, "My nani's home in Guwahati".
That's when it hit me!
The places we visited as children probably impacted our minds the most. These are the places we keep going back to when we think of happier, simpler times. I wanted to know if everyone felt the same. So, I took this new insight to my colleagues and asked them about their favourite travel destinations as kids. Their heartwarming replies made me nostalgic about my own childhood. So as you get ready for the upcoming summer vacations, take a walk down the memory lane with these stories:
Nainital – a place that made me feel like I was part of a fairytale
"While most of my friends would visit new places every summer vacation, I'd spend mine with my beloved grandfather in Nainital. My dad worked in the Armed Forces, and we lived in different cities, so it was only during the holidays that I could spend time with my grandfather. And for this very reason, Nainital became my favourite summer vacation destination. Every afternoon, we'd pack a basket of fruits, a book that he'd read to me and picnic by the Naini Lake. Summer always made me feel like I was part of a fairy tale. Sometimes, we'd hike to Tiffin Top, look at the mountains from Snow View, or simply walk down the Mall Road where he'd tell me stories about life in Nainital during the 50s. I explored the pristine town through my grandfather's eyes and it's one place that will always have my heart." – Saumia Bhatnagar
Hyderabad – where I got my first taste of mango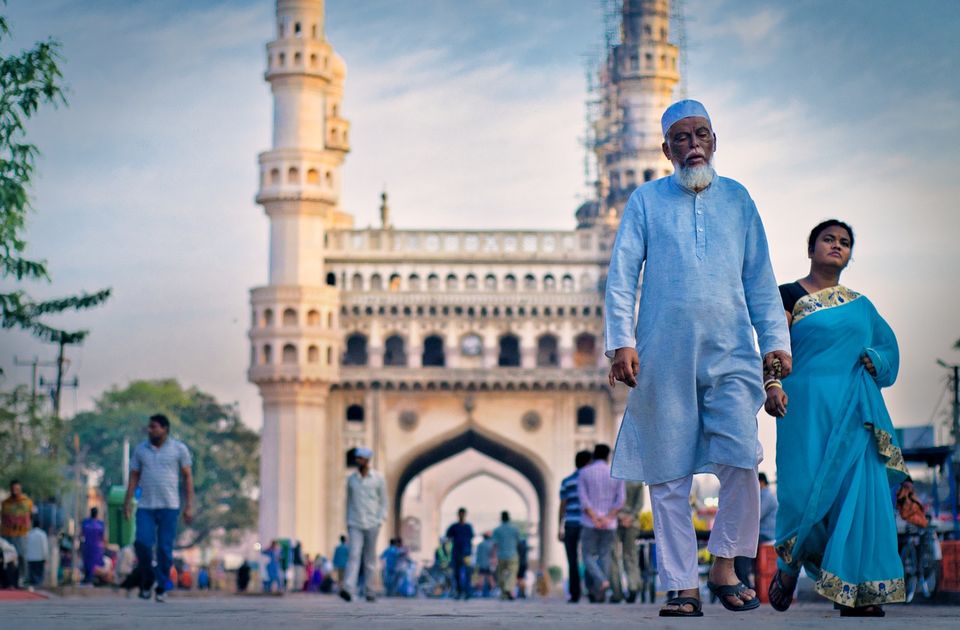 "Like every Indian city, Hyderabad has a personality that overwhelms your senses. My love affair with this place started with trips to my nani's house every summer, for as far back as I can remember. Our journey began with glimpses of my grandparents' smiling but anxious faces, waiting to receive us at the railway station each year.
My earliest memories are of running around and playing in their house, where I also got my first taste of mango – Banganapalle – and fell in love forever. From that to evening tea sessions in the open courtyard, which was sprinkled with water everyday to bring down the heat. The smell of wet mud, the twang of unfamiliar Telugu spoken all around me and the dry humour of Hyderabadis slowly fed my understanding of the city. Not to mention that the delicious flavours of Hyderabadi biryani are forever etched in my mind." – Neeti Chopra
Naddi – the very picture of paradise
"Naddi is a recognisable name among people who frequent Dharamshala. However, the current state of the place is very different from when I visited it as a child. Before the outburst of tourism in the area, Naddi was the very picture of paradise. An open green field curving smoothly down into the valley, with a single shack offering the best Maggi I have ever tasted. Alongside the shack, there used to be an unpaved path. As a child, I imagined so many stories about where this path led to. So during one of our family visits to the place, I finally decided to venture on it. I walked along and found that it ended at the gates of a school. I vividly remember asking my parents to send me to that school every time we visited Naddi. Now, I just wish to get one glimpse of the place it used to be." – Samarth Arora
Mumbai – summer rituals that make me feel nostalgic about family vacations
"As a child, my parents used to take me to Mumbai every summer to visit my aunt. I would spend my days playing with my cousins and chilling around the house. Every evening, my aunt would give me six rupees and tell me to go have fun. I would go out, take a walk and buy myself a vada pav. Slowly that became a summer ritual for me and something I would look forward to every year. Even though I didn't have any friends in Mumbai, it was these days that made me fall in love with the city." – Siddharth Sujan
Vaishnodevi – a dream destination turned nightmare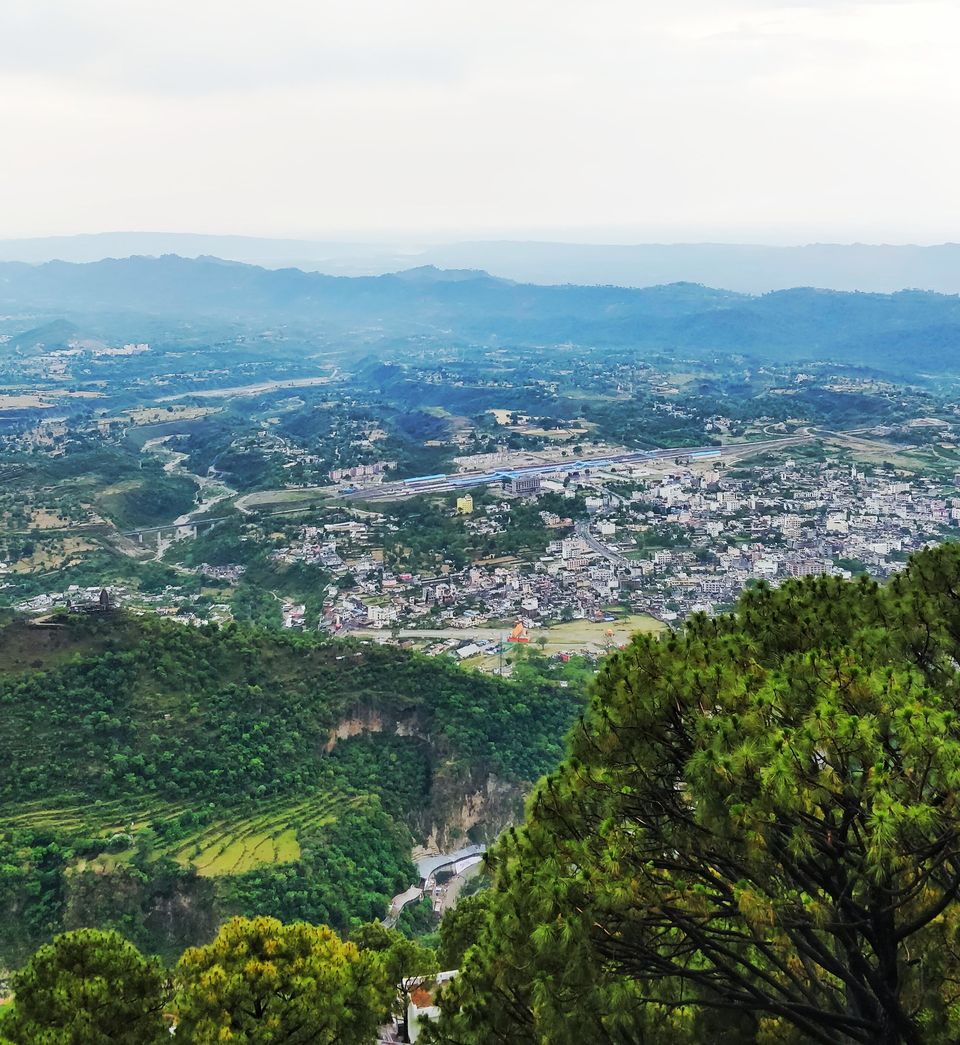 "As a child, I always wanted to visit Vaishnodevi. All my friends would go during their summer vacations and come back with amazing stories. Every year, as summer came around, I would wait in the hope that my parents would take me that year. But each time, they would say ,"Maata ka bulava nahi aaya hai" (the goddess has not called upon us yet). I spent a decade of my life waiting to go to Vaishnodevi. My desire was so strong that every other vacation started to seem dull in comparison to my friends' experiences at the place. Then finally, I got to go last weekend. For the very first time.
And never in a thousand years had I imagined that all my hopes would come crashing down. The trip was a nightmare! There were so many devotees that there was no place to walk. Horses and mules were pooping along the way, and there were just so many monkeys. Plus we had to trek over 20 km within the span of a day. I now don't have a favourite summer vacation destination from my childhood." – Rohit Kumar
Mussoorie – where my love affair with chocolate shakes began
"Many of my summer vacations as a child have been spent in Mussoorie, back when Kempty falls was all the rage and the mall road wasn't crammed with tourists. I have fond memories of eating noodles at Kalsung and enjoying a heavenly chocolate shake from Chick Chocolate!
Life has changed since then, but even today when I order chocolate shake or think about family vacations, I am filled with nostalgia from the trips I took to Mussoorie." – Mahima Agarwal
Delhi – a break from the tedious mountain life
"My favourite place as a child was surprisingly Delhi. I belong to the hills. As a child, most of my time was spent in the hilly towns with their quiet and peaceful days. After a point, the greenery started to seem too much – too many trees, forests, and a lot of unpredictable heavy rains. I can't tell you how many times we had to cancel family outings because of the unpredictable weather. It was during days like these that I longed to see sunny streets, colourful buildings and a bustling city life. All of this was only possible during the vacations when I would visit my aunt in Delhi. The fragrance of street food, cool breeze from the water cooler, and just the constant bustle of life here were such a welcome change from my life in the hills!" – Anshul Sharma
What was your favourite place as a child? Share your stories on Tripoto or in the comments below and keep the nostalgia alive!