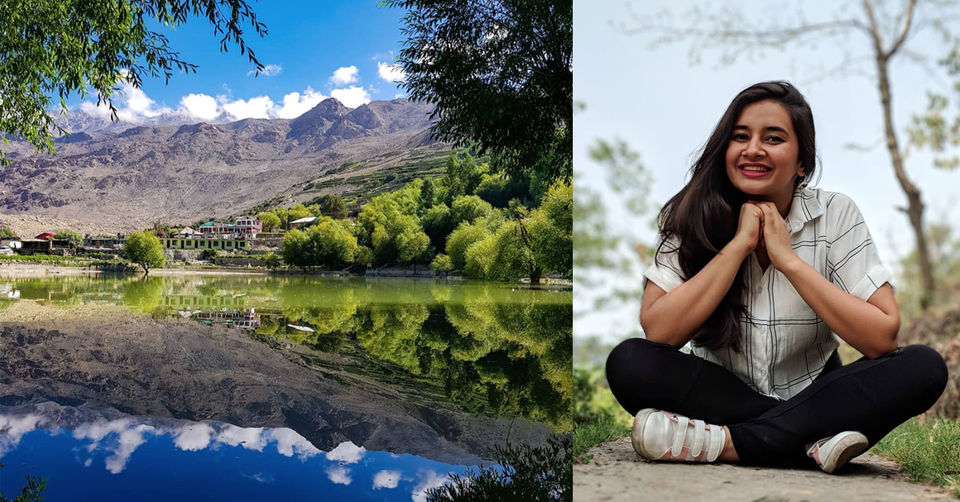 If you have a friend whose father is serving/has served in the Armed Forces, you've most likely heard their stories of wild expeditions and adventurous escapades. But being an Army child myself, I've found that there's still so much that people don't know about this aspect of our lives. So, I thought I'd give you a detailed low-down of what travelling looks like for Army Brats (Born, Raised and Transferred).
Before I begin though, I wanna clarify that I am not in any way bragging. Just how people from different professional spheres have different lifestyles, so do people from the Army. It just turns out that travel inadvertently becomes a part of their life because it is necessary for day-to-day functioning. Postings to remote locations, moving every few years and just finding your way around in a new way often require travel. And here are some of the exciting things that happen along the way:
Road trips are a way of life
If you think you're a road-trip expert, you should talk to an army brat. From taking jeep rides across unexplored terrains to driving hundreds of kilometres in one go, they've experienced it all. The fact that a lot of army stations aren't accessible by planes or trains directly makes road trips all the more frequent.
Guest rooms > Hotels
I had never experienced hotel stays till I started going on trips with my friends in college. Before that it was army guesthouses only. It helps that almost every station has these beautifully constructed rooms for soldiers and their families who are planning to travel to the pace. And the truth of the matter is that no hotel stay can really come close to the hospitality one experiences here.
Luxury train travel holds a different meaning
I am not a fan of train journeys, but when entire units have to move from one station to another, it is a whole different ball game. Complete trains are booked and hundreds of people from the station travel together. Bogeys and bathrooms are transformed to accommodate for multiple travellers and several days of travel on end. Eating and drinking sessions become a daily affair and it is basically like a month-long party session.
Entry restrictions? What's that?
This I think is one of the most envious perks of travelling in the Army. You can cross over borders, go to restricted areas and interact with people from neighbouring countries and places without any hassle. Many travellers would pay a lot of money to be able to do this.
Adventure travel is as easy as 123
Parasailing, rock climbing, rafting, and firing, – you name it and they've done it. By the time I started travelling with civilian friends, I had already tried all of these activities by way of being posted at stations where they were in abundance.
We believe in #TravellerNotTourist
Most places that army kids visit are by virtue of being posted to these areas. Most postings last about 2-3 years giving the soldiers and their families a chance to fully explore the place and all its nuances. These places end up shaping their lives which is not usually possible for city dwellers. Their trips are never superficial or just about the "popular" places at a destination. They are about exploration and understanding.
Weekends are never boring
In larger stations, the entire unit is like a family and activities are often organised to include as many people as possible. Short day trips and group outings are an extremely common affair. In fact, I don't remember a time during my middle school years when I had a weekend idle. We were always discovering new spots, photographing new locales and just enjoying ourselves to the hilt.
Travel plans hardly get cancelled
These memes floating around about cancelled travel plans never made sense to me up until a few years ago! In fact so many people were always willing to travel that it was difficult to find plans to accommodate them all. In short, I never ran out of friends to go on trips with me and neither did my fellow brats.
Offbeat destinations are a regular affair
Again a byproduct of postings to remote locations – discovery of offbeat locations happened automatically. I have travelled to so many places that people are just getting to know of now. From interacting with remote tribes in the north east to camping at some of the highest places in the country, it has been a fun journey.
Of course, there's always a flip side to every coin and while travelling is a lot of fun, moving every few years is not. It often means shifting your entire life from one place to another – new friends, new people, and new surroundings can get overwhelming pretty quickly. In the end it all depends on what you like.
Would you ever consider living the Army life? Write to us in the comments or share your stories on Tripoto with millions of readers.