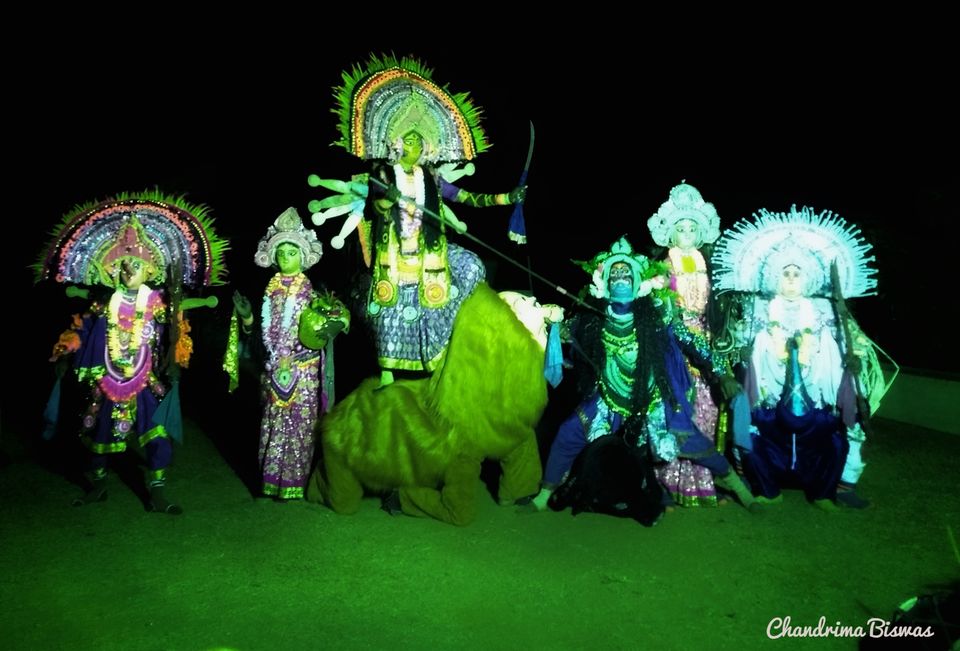 Last year my travel destinations were mainly evolved around North Bengal. So, for a change, after a bit of net surfing, I decided my next destination, Murguma. It was a two days weekend trip accompanied by my two friends.
My main excitement for this trip was to witness legendary Chhau dance which is an Indian traditional, tribal dance of Purulia, Odisha, and Jharkhand.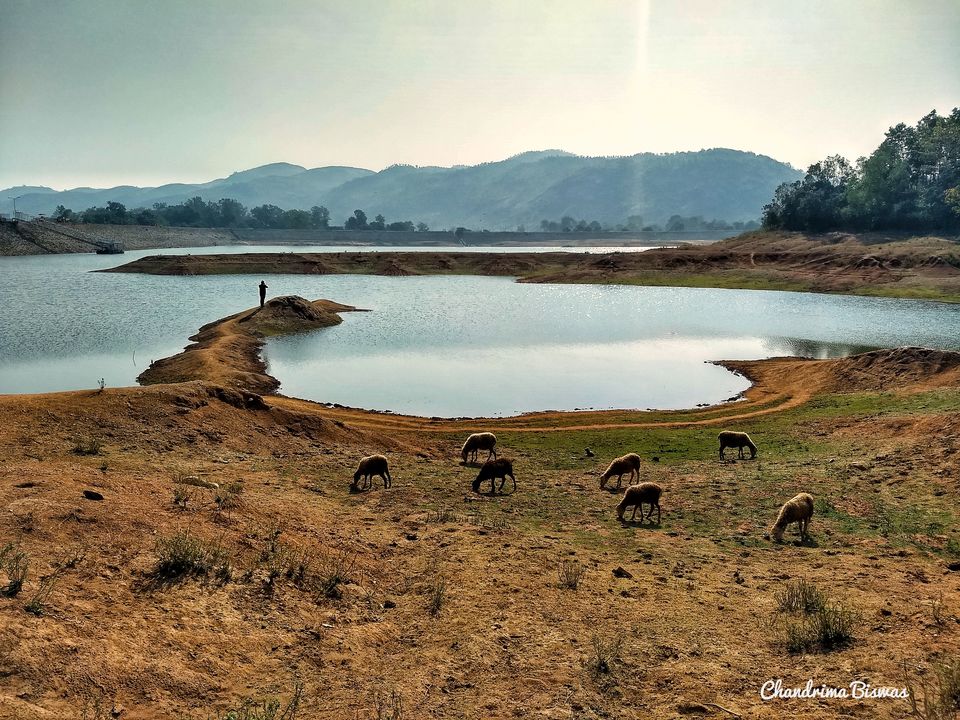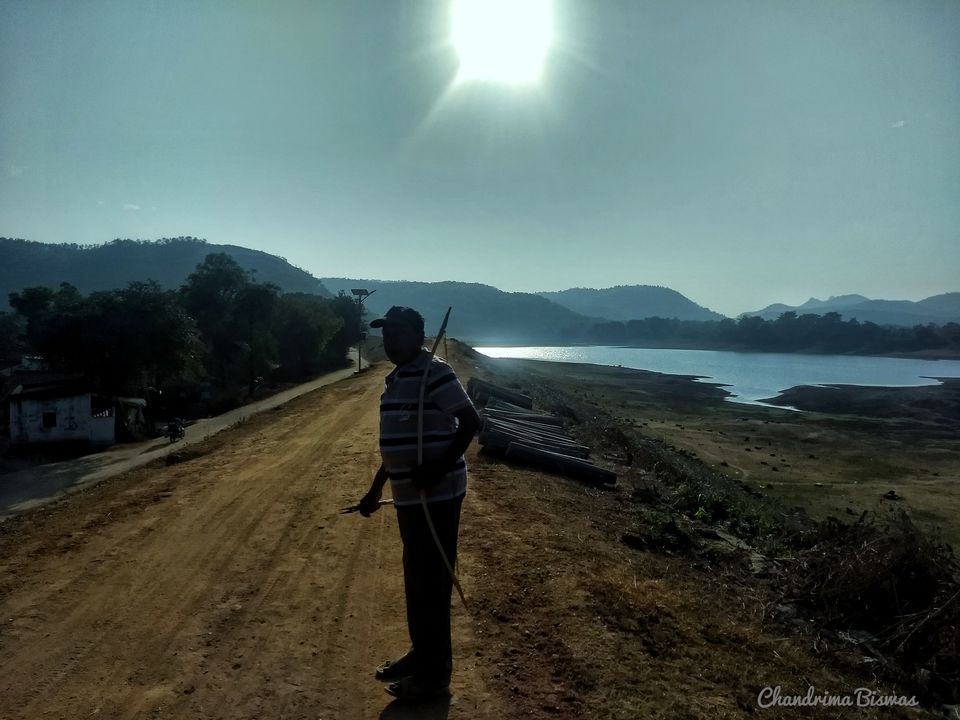 Day1:
As it was planned, we reached Purulia station by 9.30am on 15th December. After having breakfast in a roadside dhaba, we headed towards Bon Palashi Eco but which is approx 55km from Purulia. After reaching there, we went to see the Murguma dam surrounded by hills. I was a bit disappointed as the water level in that season was very low. Nonetheless, the surrounding beauty was undeniable. After having a lip-smacking lunch with local fish curry, we started for a short one-hour long trek to Ukamburu hilltop. Our guide, Jaladhar Mandi is a jolly, funny person, full of positive energy. He made our trek a fun journey. The view from the top was just wow.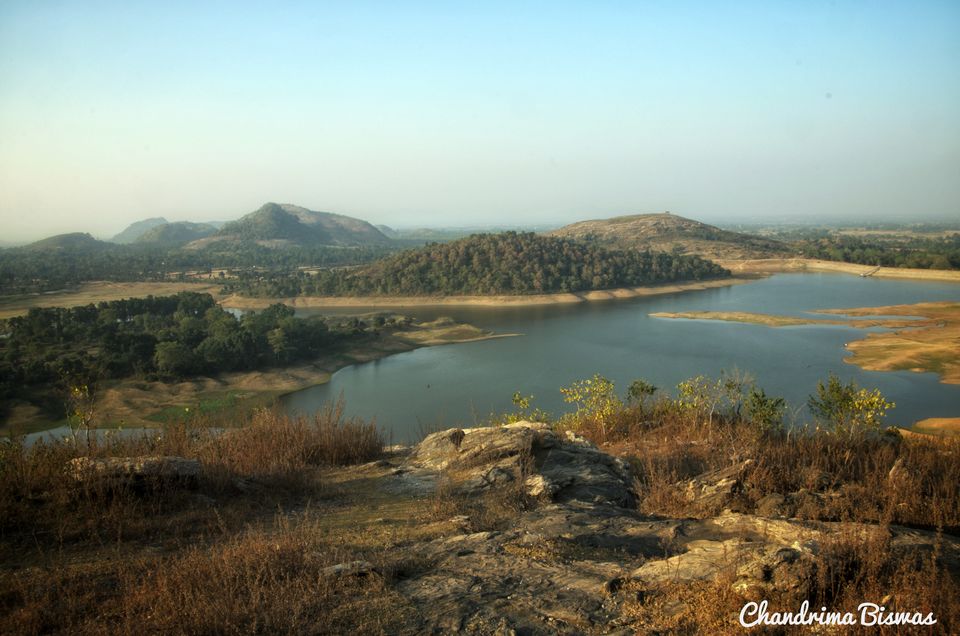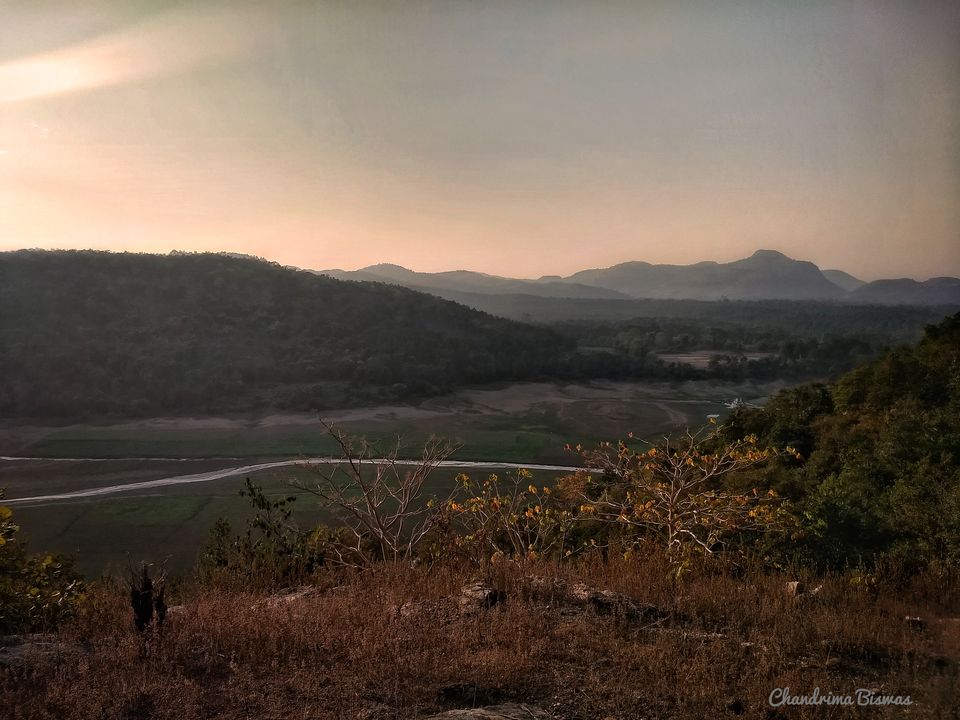 I can imagine the scenery in a monsoon with the dam full of water and green hills surrounding it or in spring, a burst of color red of Palash flowers. On the way to return, we saw two days old elephant footprint in the grain field. After returning to the hut, we had our evening snacks with fried puffed rice, onion pakora and a must have local drink, Mahua(produced from Mahua flowers). After boosting up my energy by Mahua on that chilly night, we went for the much-awaited event in the front yard of the hut which was arranged by the hut owners. They also offered us smokey, hot, heavenly bamboo chicken. The chhau act started around 8 pm. The group consists of people who sing, playing instruments like madol(local drums) as background score and lastly the dancers dress in mythological attires. the main focus is heavy chhau masks which were they carrying in their heads. Not only that, regardless of heavy dressing, they were doing classical postures, vaults, spinning. I was there speechless(also doing camera work) throughout that one-hour long act, witnessing a lifetime experience. After having a satisfying dinner, I and my one friend(another went for sleep) went outside the hut to witness the meteor shower which was supposed to happen that day. We thought this is the right place to see such a cosmic event as there was no light in that area except lights of the hut. We stood on the road beside. The feelings that I was having was unexplainable. I spent some time alone in Lepchajagat(Darjeeling) jungle at night. But that was nothing compared to this one. The pin-drop silence and darkest environment were creating a haunting vibe that I couldn't stay there longer. Meanwhile, my friend managed to witness one meteor fall. Being happy for him, I returned to my room to start my journey to sleep land.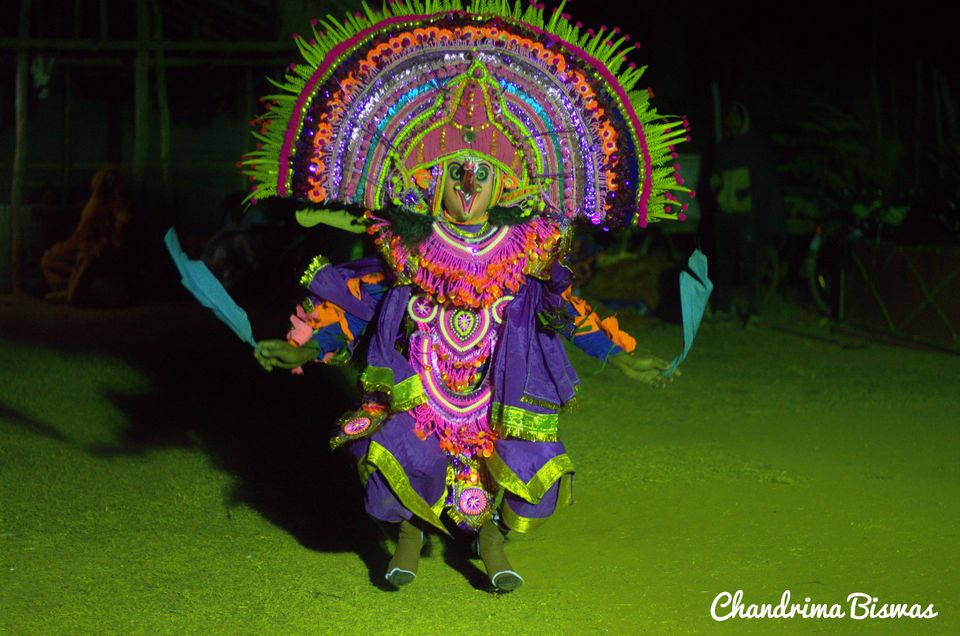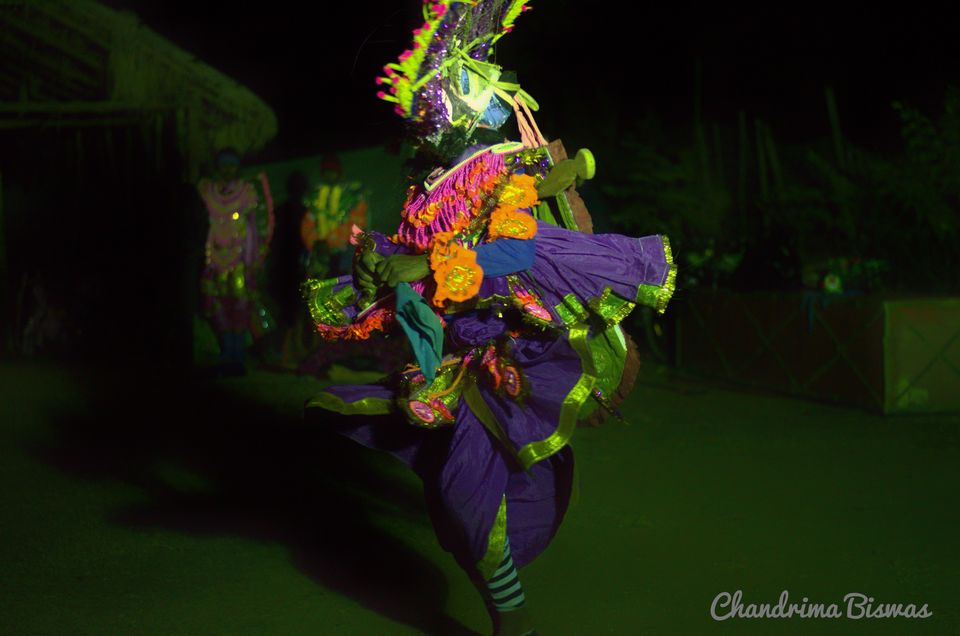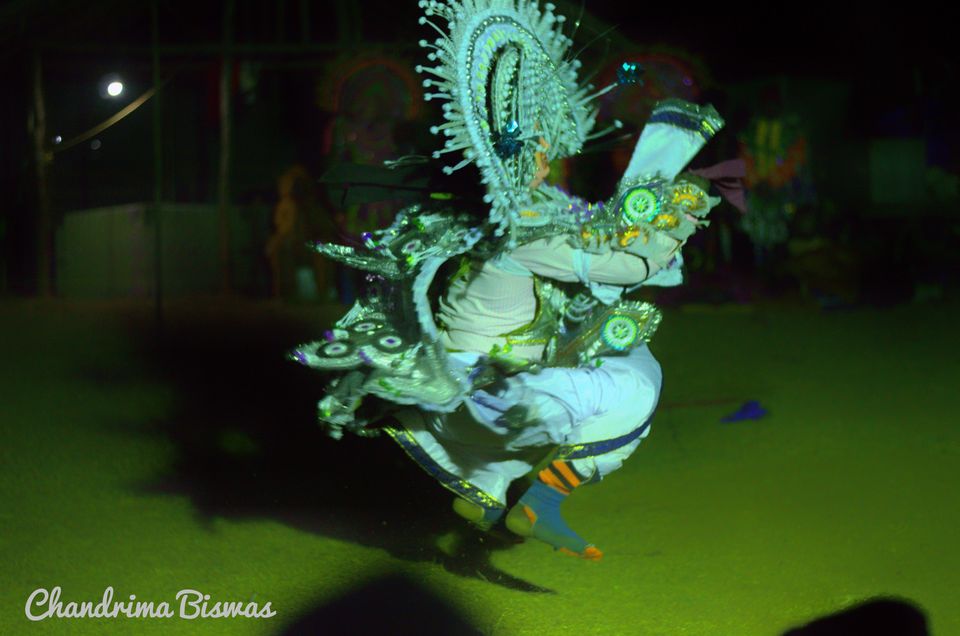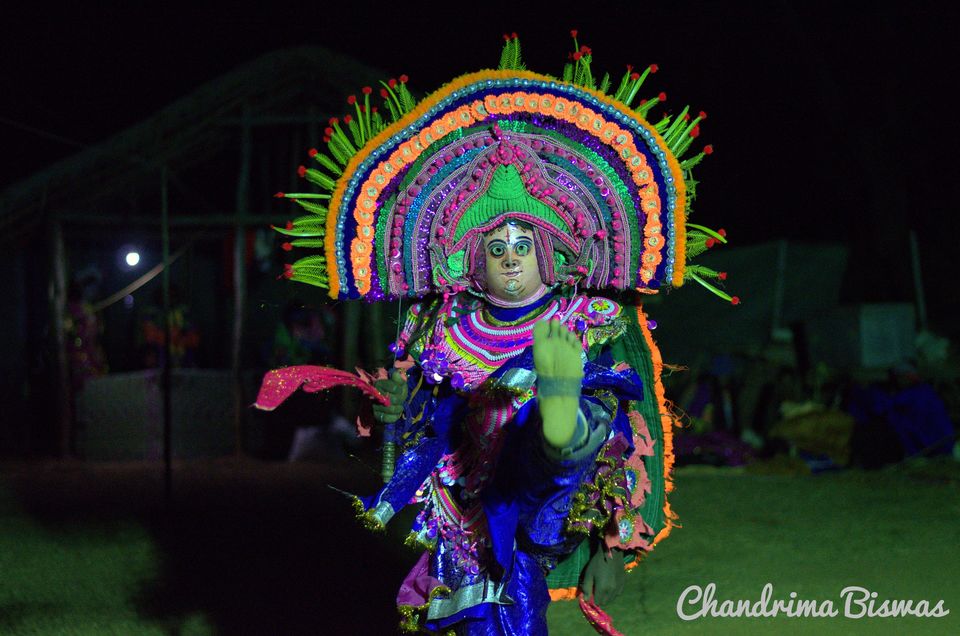 Day2:
Next day, we started our journey to see the main tourist attraction of Purulia, Ayodhya. First, we went to marble lake which was made artificially by bursting dynamite.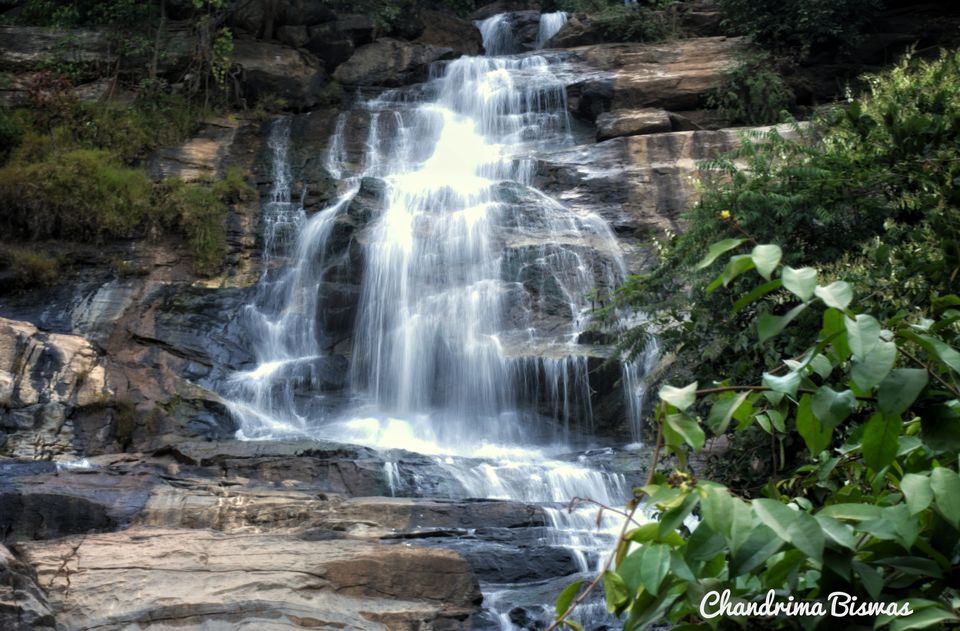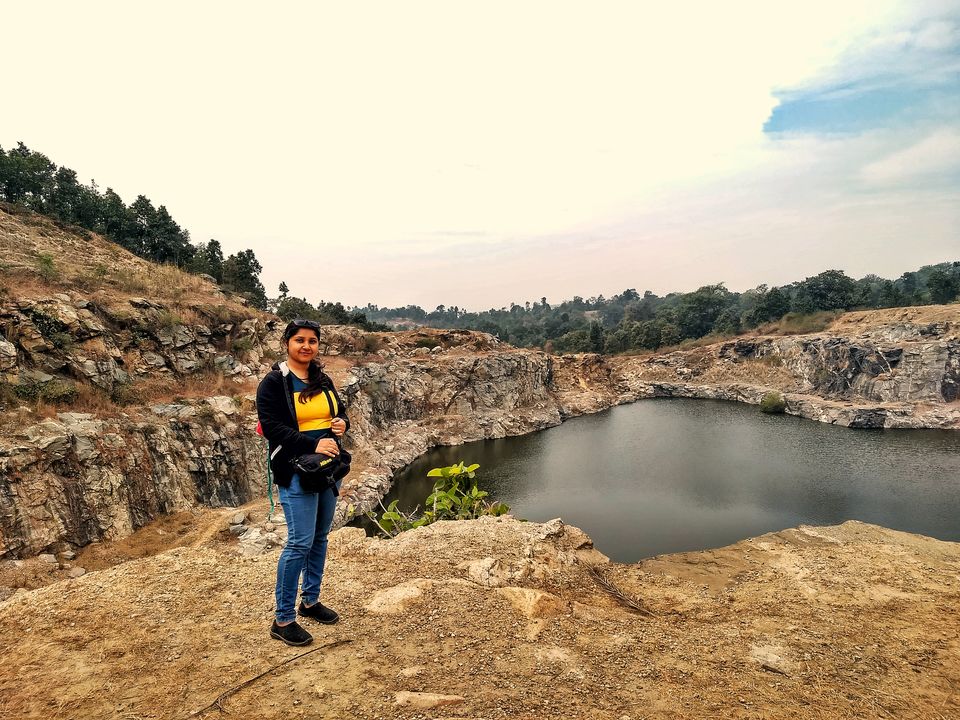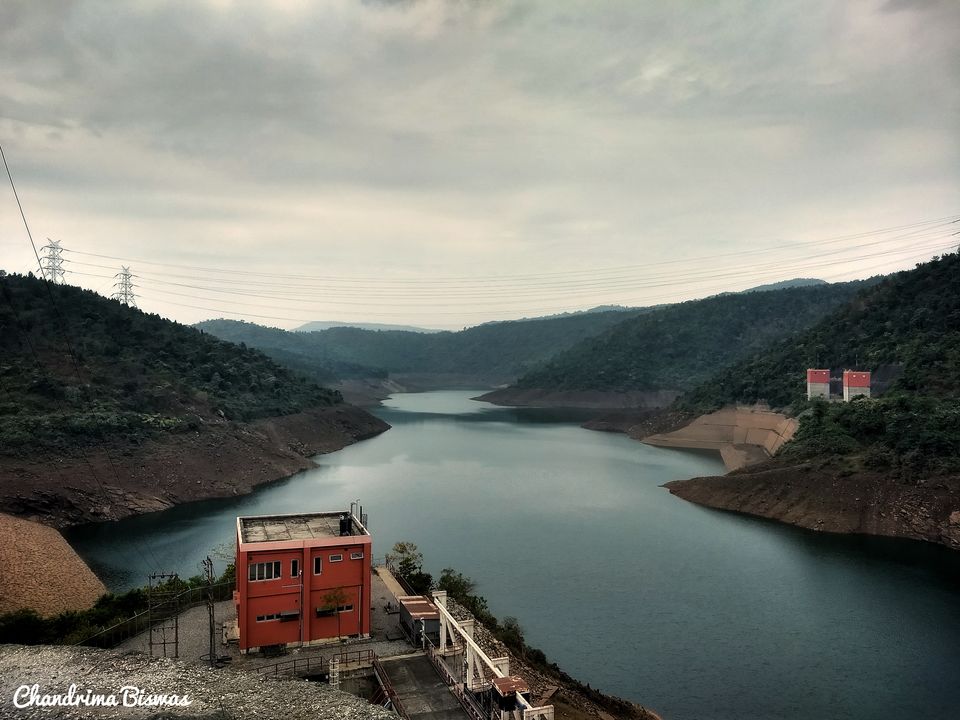 Next was bamni falls. Again, you need to trek down to witness the majestic falls which get dangerous during monsoon. Then we passed across lower dam, upper dam to head towards Chorida village, the only chhau mask making a place in India. We bought some souvenir for friends and family from there. Then we went to R Ayodhya hilltop and that place has nothing to see, too crowded for my taste. I was happy to realize that I made the right decision by staying at Murguma.
I will definitely visit Murguma again in different seasons to witness how differently nature decorates this beauty queen with its precious ornaments.