A trip to nature's lap – Ayodhya Hills, Purulia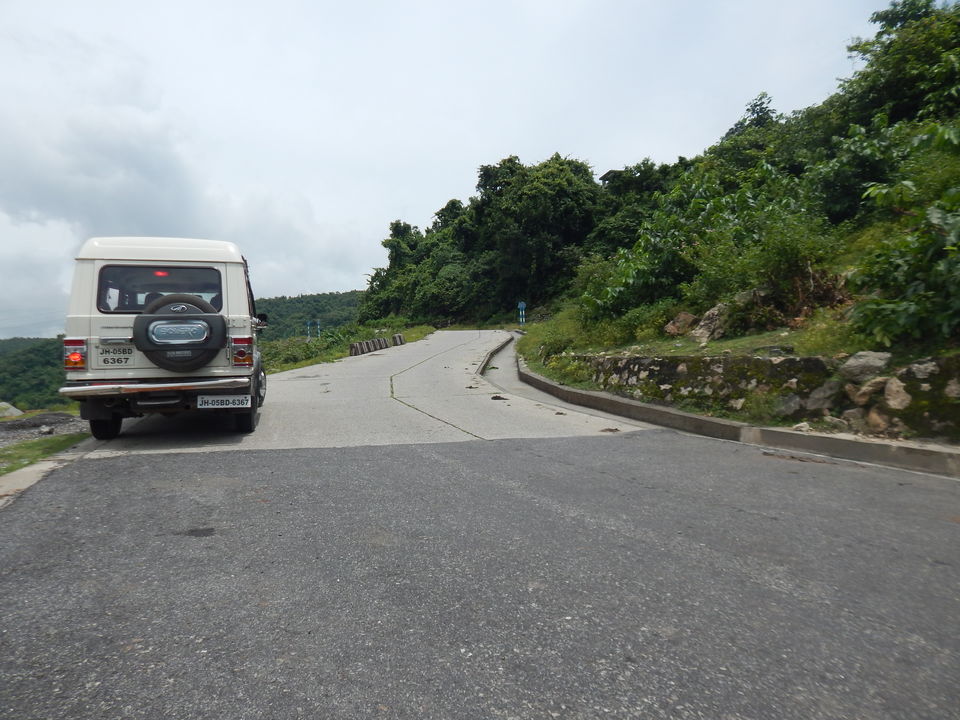 A short break away from the busy life of "City of Joy - Kolkata "
Purulia – a place of hills, falls, lakes, temples and most important tribal dance form – CHAO DANCE. We went to Ayodhya hills in Purulia. Ayodhya Hills is an extension of the Dolma Hills of Jharkhand. It is an extremely picturesque getaway with hills, dales, tall trees, springs, tranquil lakes, a river and clear blue skies A perfect weekend relaxation point.
How to reach – there are several trains from Howrah. We boarded on train (Howrah - Chakaradharpur Passenger, 58011 )
We were a group of 8 people and enjoyment was on our way. We were a group of 8 friends. On Friday night, reaching Barabhum station at around 7:30am. Barabhum station is 4 stations following Purulia station. Barabhum is closer to Ayodhya Hills, so they chose that station.
We were welcomed at the railway station by our driver, and were escorted to our hotel –" Ayodhya guest house. The way from the station to hotel was mesmerizing. It was a unforgettable welcome by the nature. Whichever side you see was green, and after some distance we were welcomed by the sight of the hills. Weather was also in our favor, giving a overall relaxation.
It took around 45 minutes to reach the hotel, THE HOTEL is situated in Bagmundi. It is a small village, mainly the residents are of tribal origin. But the hotel was so beautiful that it was difficult to understand from the location. After reaching the hotel, we had breakfast – luchi – aloor tarkari, bread butter toast, egg ometette. The food was very tasty, it was very light – perfect for the trip which was on the way.
After breakfast we left for our trip – starting with lower dam, upper dam. The places are eye soothing. A perfect place for photos with friends. Cleanliness was all around. Then we went to the Mayur hills. It is the hill top, the car leaves you at a point from where you have to go by foot till the hill top. The clouds welcomed us at the hill top with a great thunder and shower. Getting drenched in rain at such a beautiful place was a pleasure.
After Mayur hills we went to the marble rock lake – the wind over there is so romantic, poetic. Sitting on the stones surrounding the lake makes you forget all your sorrows. While entering the lake a stall with chana, jhal mudi added to our joy. The chana is a must try item. after sitting there for 1 hour , we stepped forward towards our next destination – Bamni falls . the way to Bamni falls is very narrow, giving a complete experience of trekking, again we got rain drenched and the stones became very slippery to walk for. But anyway, we enjoyed the way in between the bushes, wild trees, narrow stones to step on.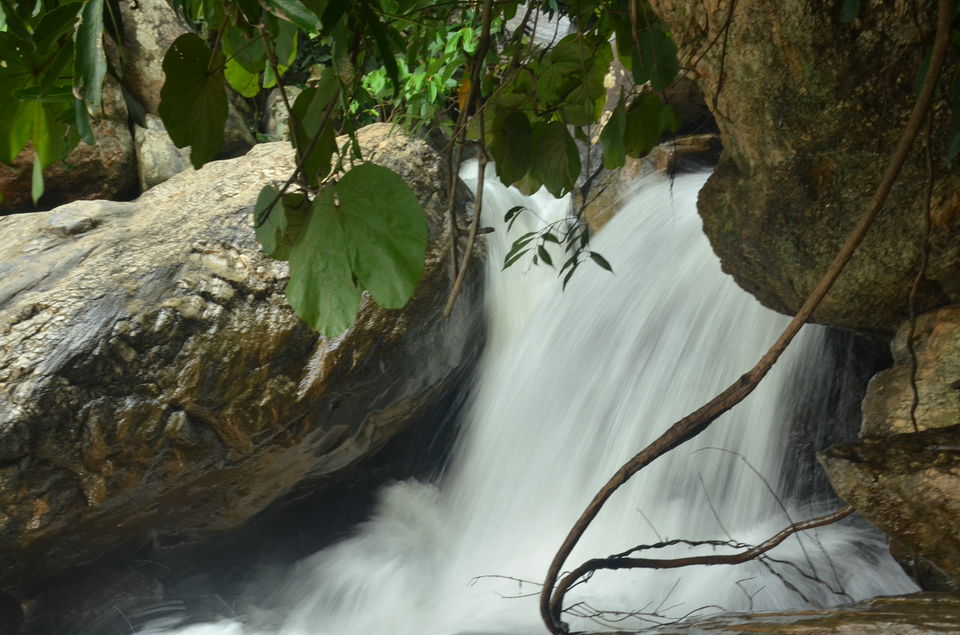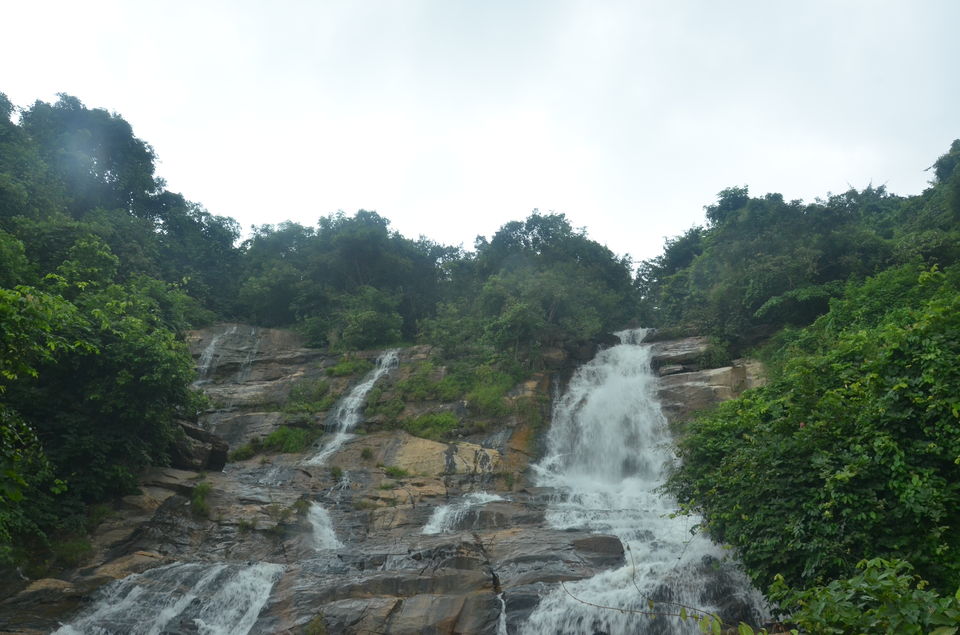 After getting completely exhausted we went back to our hotel at around 4 pm. Had our lunch – Fish thali. They served us a very tasty pickle – "aam r guder achar" (jaggery and mango). I have never tasted that before.
In the evening we went to the Charida village – the village which makes the masks of the Chao dance. The artisans were busy making the masks. It is a very tough job, the masks are so heavy, made of clay soil. After visiting the village we went back to the hotel to relax.
Day 2 – it was raining very heavily. After breakfast with aloor porota (potato stuffed bread) , we went to the Khairabari lake. The lake is surrounded by hills. The sound of water and chirping of birds make the place perfect for sitting idle for long hours.
Then we returned to hotel, had lunch and said adios to Purulia. Now it was time to go back home. This was a perfect budgeted trip for youngsters who are in love with mother nature.
Written on Behalf of Pritha Biswas