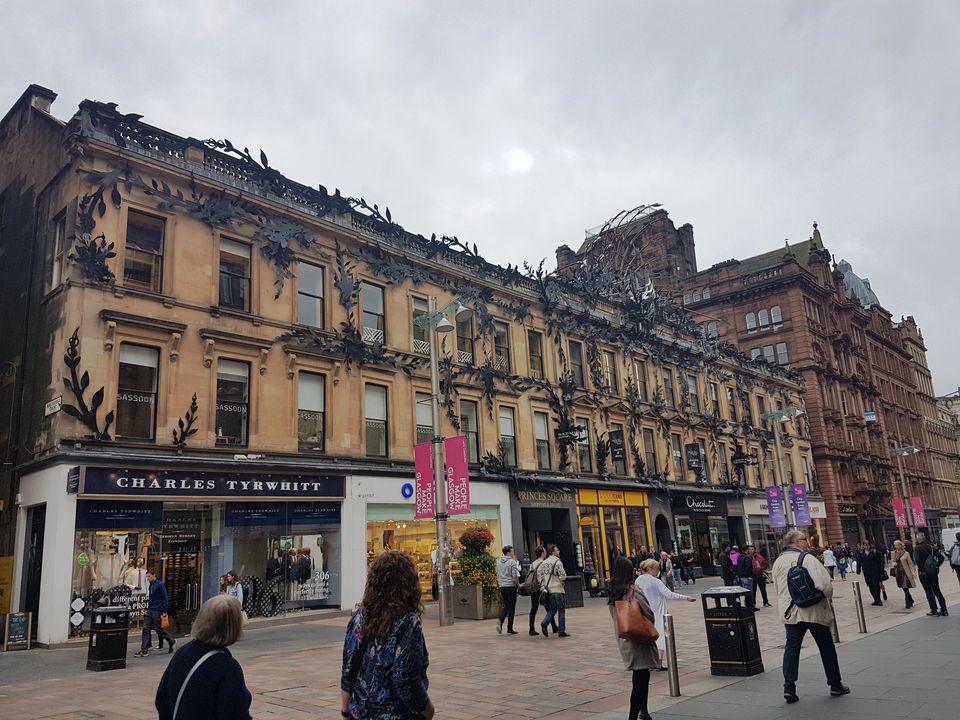 From 'Grit+Glamour+Culture = Glasgow' posted on From The Corner Table

On March 6, 1989, a 44 year old and his colleagues boarded a British Railway train at the Edinburgh Waverley railway station. The group of six men - all town planners from developing cities of India - was headed to Glasgow as part of a government initiative facilitating knowledge exchange. Among them was my father who was thrilled with the exposure to planning and technological advancement witnessed in the city. But it was the efforts to preserve the industrial heritage of Glasgow whilst creating sync with the cultural fabric that impressed my father the most.
"Observe the buildings as you walk through the city. The urban landscape would have changed since 1989 but I am sure the character remains unchanged - it was an interesting combination of grit and culture," my father told me over the phone.