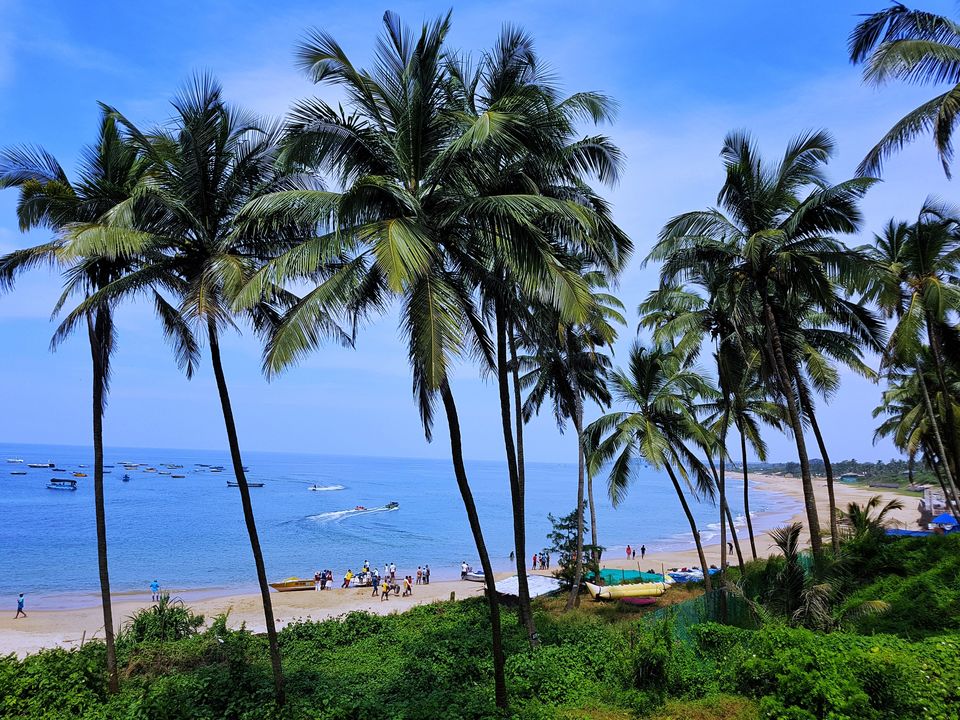 Goa. It is more of an emotion rather than a tourist destination for us Indians. Being called the party capital of India Goa is visited by millions of travellers every year, making it one of the most popular destinations in the country to let loose. Goa's serene white beaches, casinos and exciting nightlife is what makes it the destination of choice for Indians and foreigners alike.
A trip to Goa is definitely a memorable experience, be it with friends, or with family. The versatility that Goa offers is the prime reason as to why Goa is the first choice that pops into mind whenever there is a 'plan.' It is calm and peaceful when you look to the south, with the dazzling white beaches of Palolem and Colva, and it livens up with energy and neon lights when you look to the north, with localities like Calangute and Vagator paving way for Goa to be THE PLACE to party. The lifestyle and the pace of life in Goa is extremely relaxed and easy going, which is another factor to choose Goa as your next vacay.
Having an entire villa to yourself is perhaps the best way to experience this laid-back way of life. Here are our top 5 best villas in Goa for incredibly low prices.
Joy Street Bliss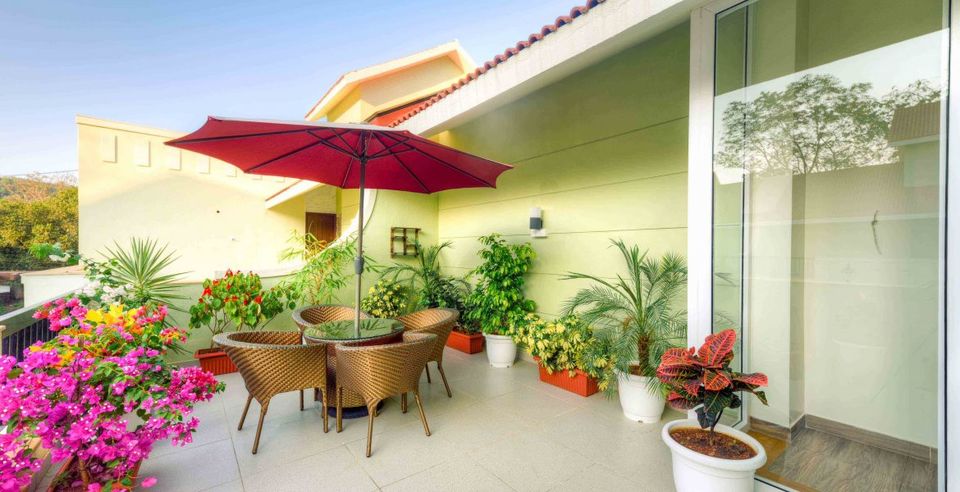 This villa provides an experience unique in Indian hospitality coupled with five star luxury. It is a set of Mediterranean styled luxury boutique villas located in the picturesque village of Siolim in North Goa. It is a perfect choice for those who look for excellent service, tranquility, and an unforgettable experience. With about  15 minutes away from the beautiful Vagator beach, Bliss is built in an elegant style combining Goan ethnicity with artistic touches. With Welcome drink upon arrival and free wifi, this property is also equipped with a pool helping guests relax and rejuvenate.
Facilities and amenities- 3 BHK Villa, Garden, Swimming Pool, Free Wi-Fi, Fitness Room, Hot tub, Dishwasher, Microwave & Fridge
Tariff- Per night: ₹ 21,000
Luxe Loft Villa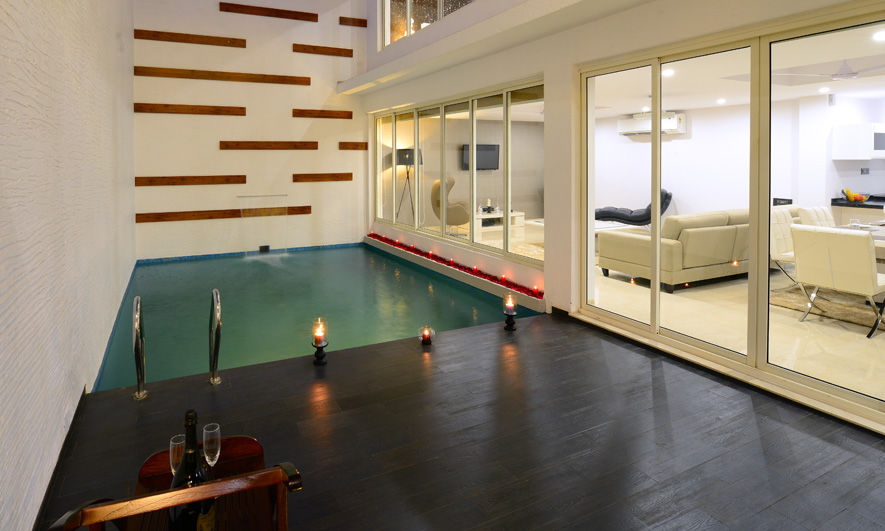 Located in the heart of Goa, with a landscape littered with quaint Portuguese-styled holiday homes and swaying coconut groves, stands the spanking new, state-of-the-art Luxury Holiday Villas available for Vacation Rentals. Luxe Loft is the concept of urban living with modern villas that epitomize luxury.With amenities that include Wifi , Furnished Kitchen ,Air Conditioning ,Breakfast , Free Private Parking , Cable TV , they also have separate servant room , en suite swimming pool which is a highlight makes it a great combination of luxury and comfort.
Facilities and amenities- 3 BHK, Free Breakfast, Wi-Fi, Furnished kitchen, Free Private parking
Tariff- Per night: ₹ 19,000
Little Siolim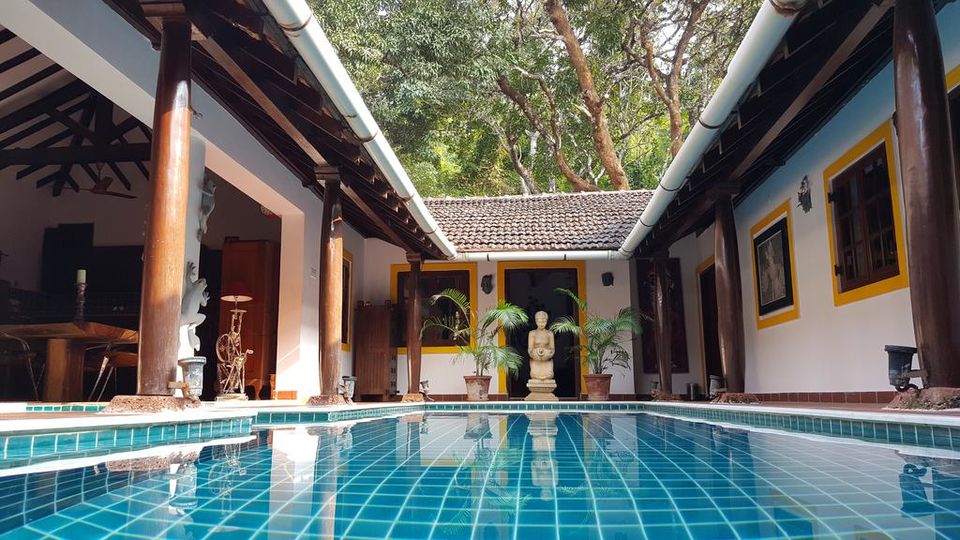 Little Siolim is a 100-year-old, stylishly designed 3-bedroom villa a Portuguese heritage villa amongst the most sought-after villas. The estate is lush with all kinds of fruit bearing trees and greenery all around. The layout of the villa is centered around a stunning open-air pool set in the courtyard of this expansive house. Each bedroom is unique in its own style designed for luxury and comfort, the perfect place to have an exotic retreat, reunion with family or friends, a short or long staycation or even a romantic getaway. Amongst the basic amenities you can also request for an in-house cook for your own customized meal preferences.
Facilities and amenities- 3 BHK, Wi-Fi, Equipped kitchen, Pool View, Dining area
Tariff- Per night: ₹ 20,000
Richmond Park Villa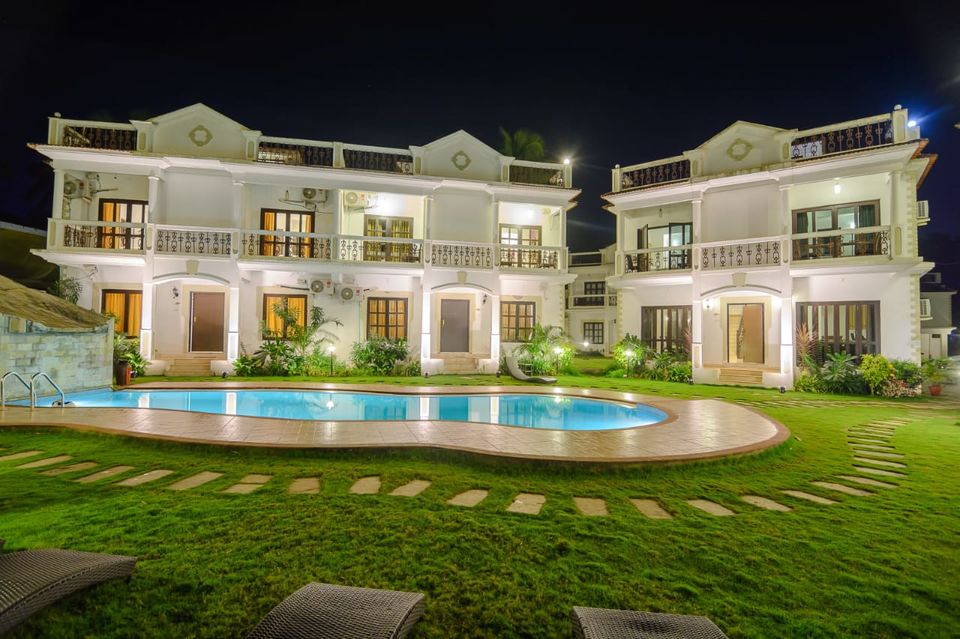 Enjoy an experiential stay with all the comfort and amenities you'd seek in a hotel in this lavish holiday property. If you are traveling with family or friends, this would be a perfect pick, owing to its space and accessibility. Even if you don't feel like stepping outside, you can simply relax indoors or take a dip in the swimming pool enjoy the views from the terrace in the evening together.
Facilities and amenities- Free breakfast, swimming pool, air conditioning, TV, parking, music player, caretakers.
Tariff- Per night: ₹ 15,000
River View Villa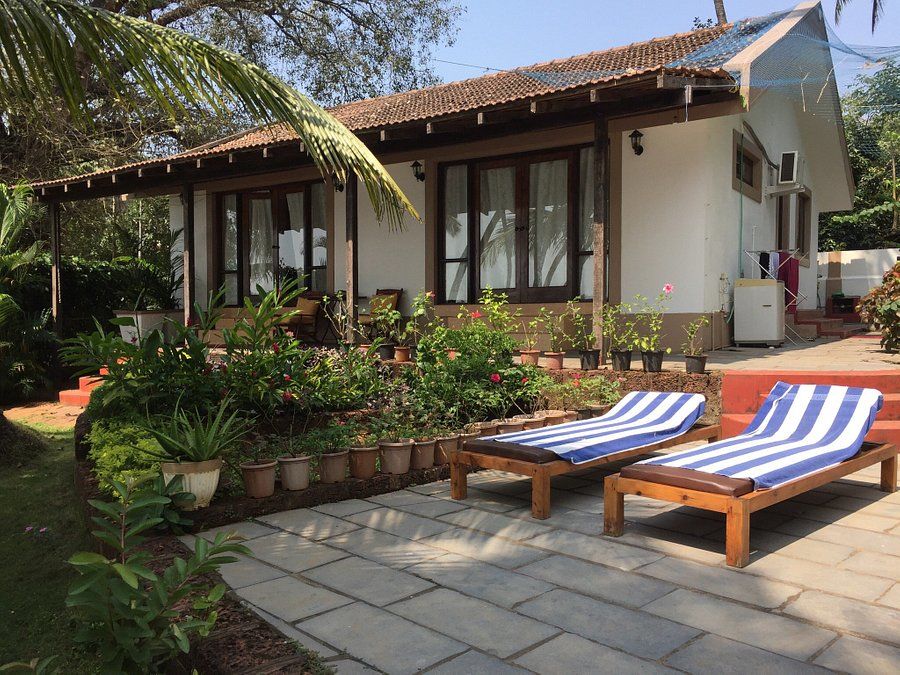 The villa is a lovely two-bedroom property with a beautiful outdoor terrace, garden and a riverside pavilion, set with day beds to take in spectacular sunsets and even just lounge by the banks of the Talpona river. It is the perfect Goan getaway where you can relax and enjoy the peace along with the comforts of home and is fully furnished, has a well equipped kitchen, washing machine, Wi-Fi, satellite TV and power back up. It also includes local staff to keep the house clean, to cook Indian food to your liking, do shopping, washing and so on. The terrace is a perfect spot for yoga, sunbathing and is simply an idyllic place to lay back and enjoy a perfect sunrise or a sunset.
Facilities and amenities- 2 BHK, Free Breakfast, Free Wi-Fi, Laundry Service
Tariff- Per night: ₹ 15,000
Why stay confined in a hotel room when you can get a villa at a more comparable rate?
For more options, please check out www.corporate-stay.com/staycation
9821300391 / 8291827278