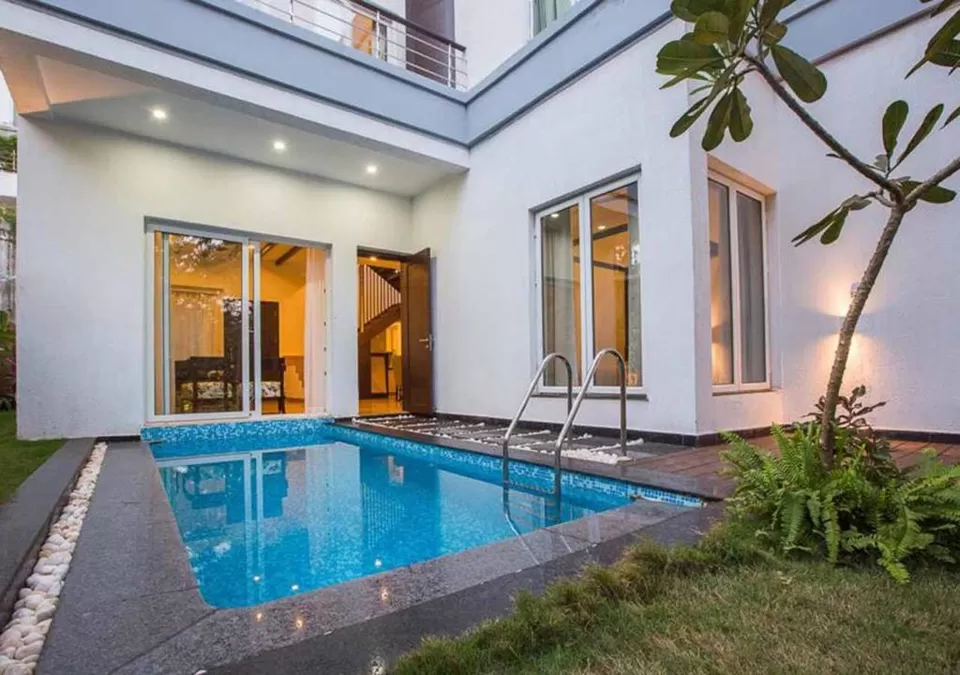 Tucked away in a cute nook within the riverside neighbourhood of Siolim in North Goa, you can find an abode that can serve as your go-to home in the town at any time or season. Goa - a tourist location often recommended against during the monsoon season, is full of underrated, hidden gems for those looking to avoid the photo-friendly tourist crowds.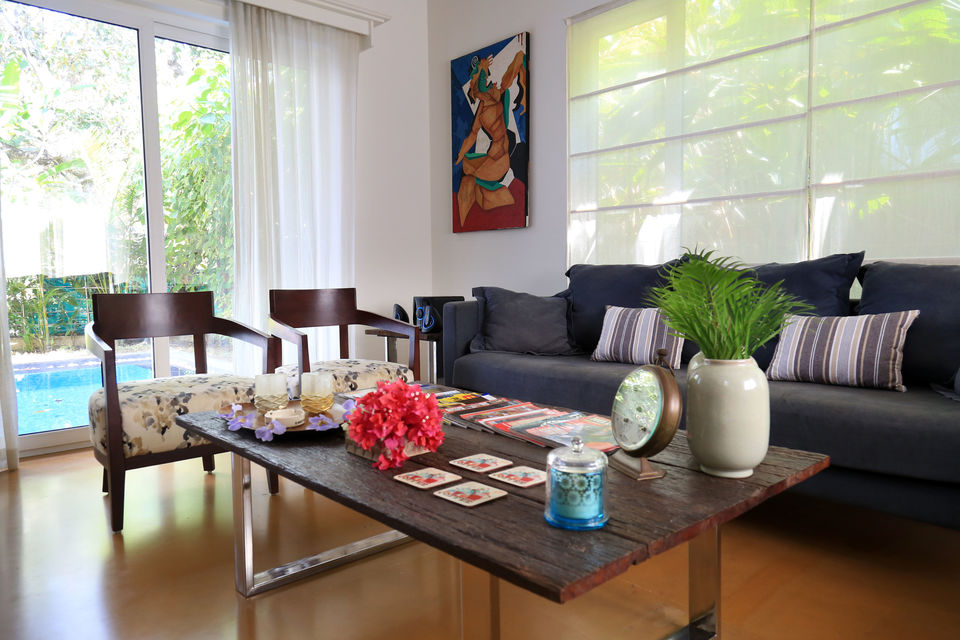 A five-minute drive from Vagator, StayVista's Villa Escenia is in a refreshing, unencumbered region of North Goa. While in a quiet nook, you will still find yourself close to the prime party locations in the city and a very quick drive away from the beaches. Forming your perfect escape, this three-bedroom abode is the recommended getaway for your next trip to Goa.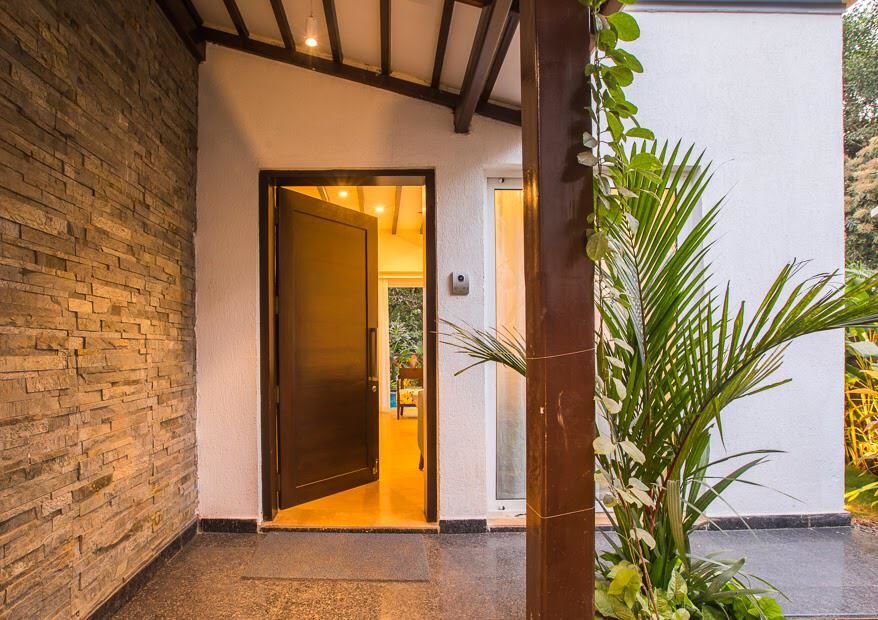 The Perfect Escape for Groups and Families
As you enter the villa, you are welcomed by a spacious living area furnished with comfy and plush seating options. Offering a speaker and an array of board games on the corner tables, this space is ready to host you and your fellow wanderers with warm conversations and chill vibes.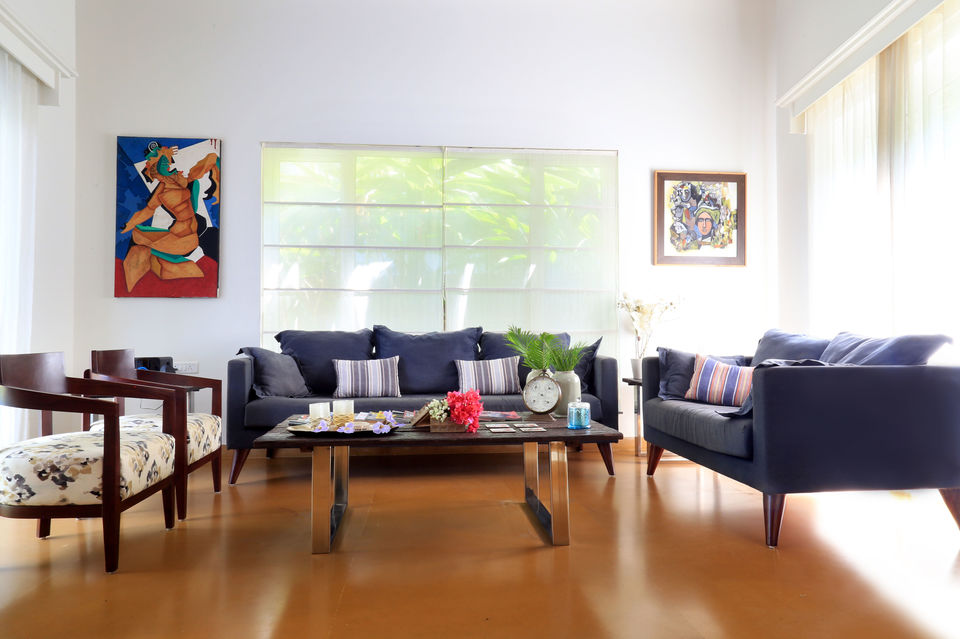 The high ceilings throughout the villa allow for a spacious and refreshing environment, no matter the weather. With fully functional air-conditioning options, the villa is a perfect stay for those who despise the heat and humidity that can often be discouraging for those seeking convenient tours and holidays.
A Private Pool for an Ideal Goa Afternoon
As you walk straight ahead, you can find yourself facing a completely private pool, ideal for a quick swim or to relax with your friends or family on a warm afternoon. The pool area also extends to a deck space furnished with a dining area which is ideal for a convenient after-swim meal or a few beers. The surrounding environment of well-maintained greenery makes it, even more, inviting for those here for a getaway from their daily grind.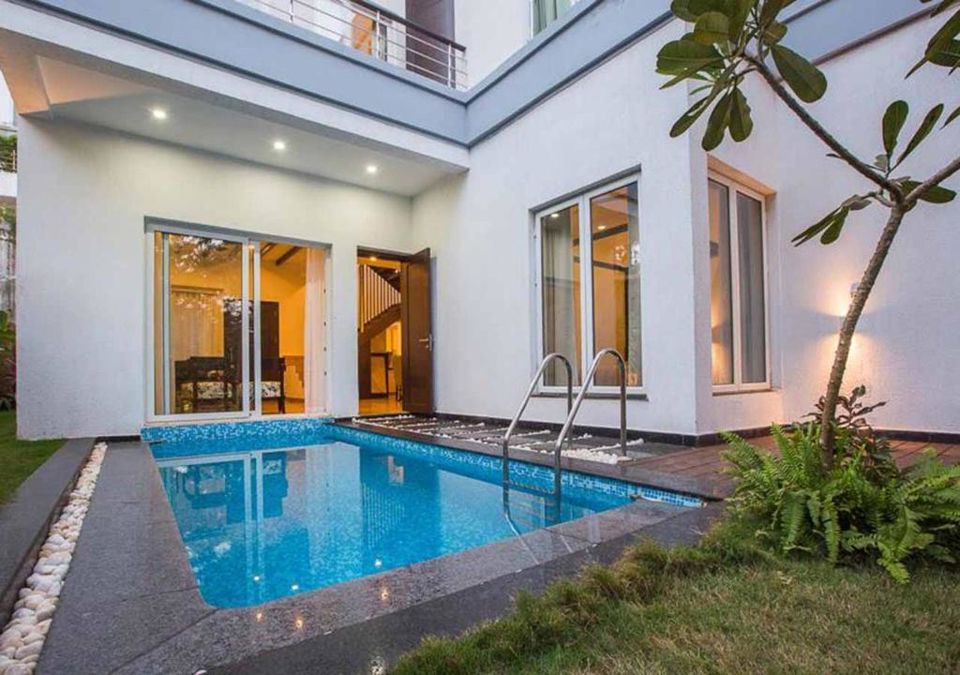 A Large Kitchen for Breakfast in Bed!
The ground floor has a dining area, a television, living area, a bedroom and a fully equipped kitchen for those seeking to cook their meals during their stay.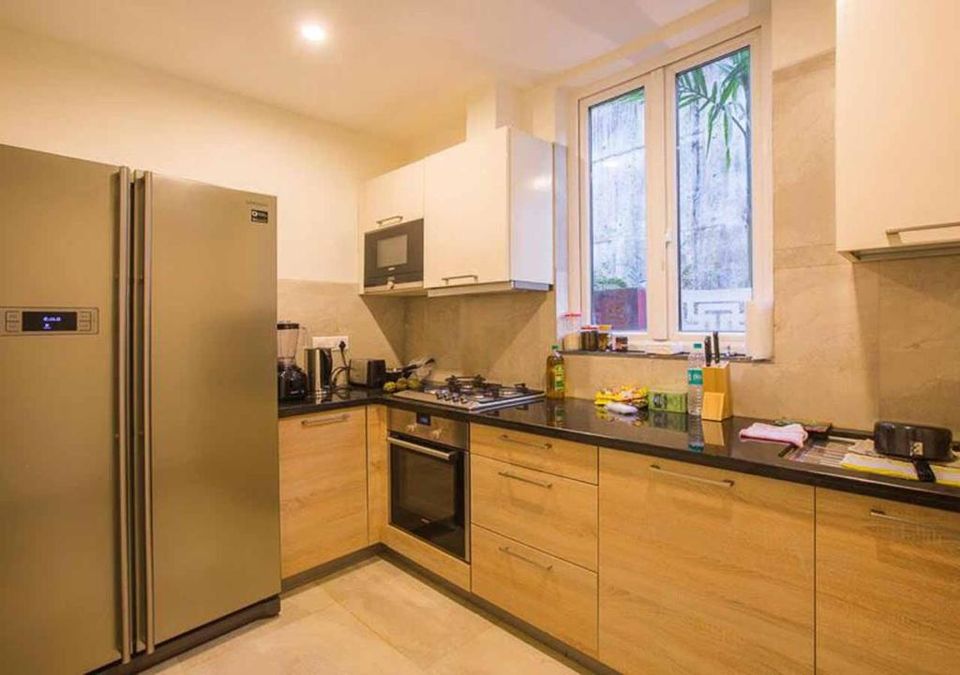 Bedrooms? Three, please.
The three bedrooms, two located on the upper floor and one on the lower, are all quite spacious. Combined with the high ceilings, they make an open breathable space for those tiring nights where you can't wait to crash and end your day.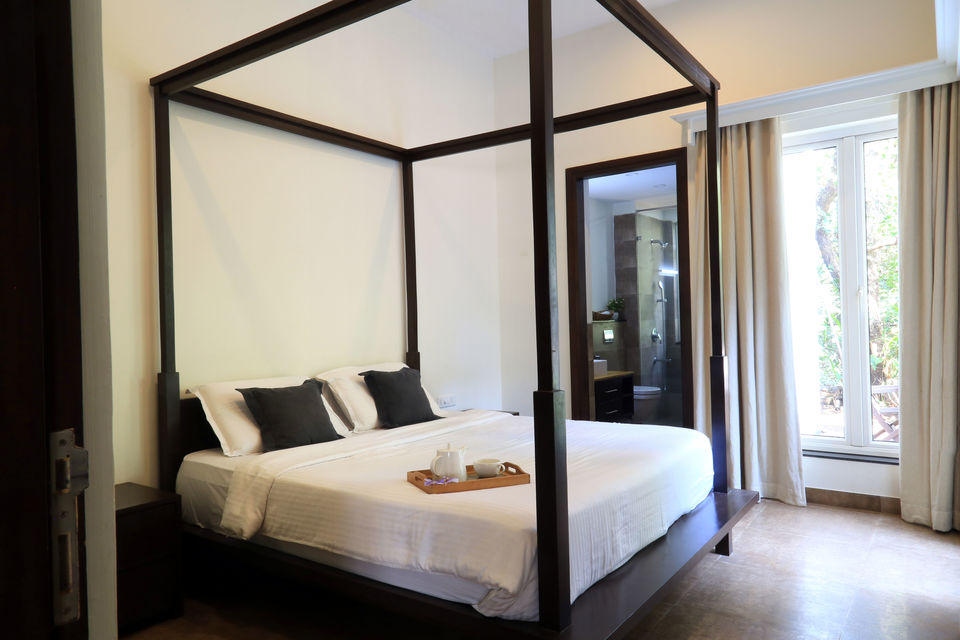 The master bedroom and the double bedroom are upstairs, joined together by a common balcony overlooking the swimming pool. All three bedrooms have attached bathrooms that are generously sized and well equipped with temperature-controlled showers.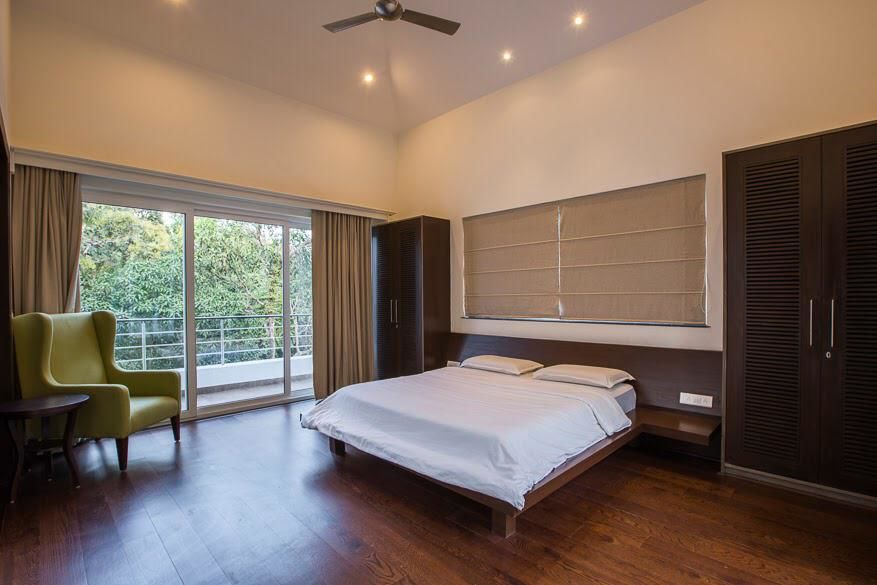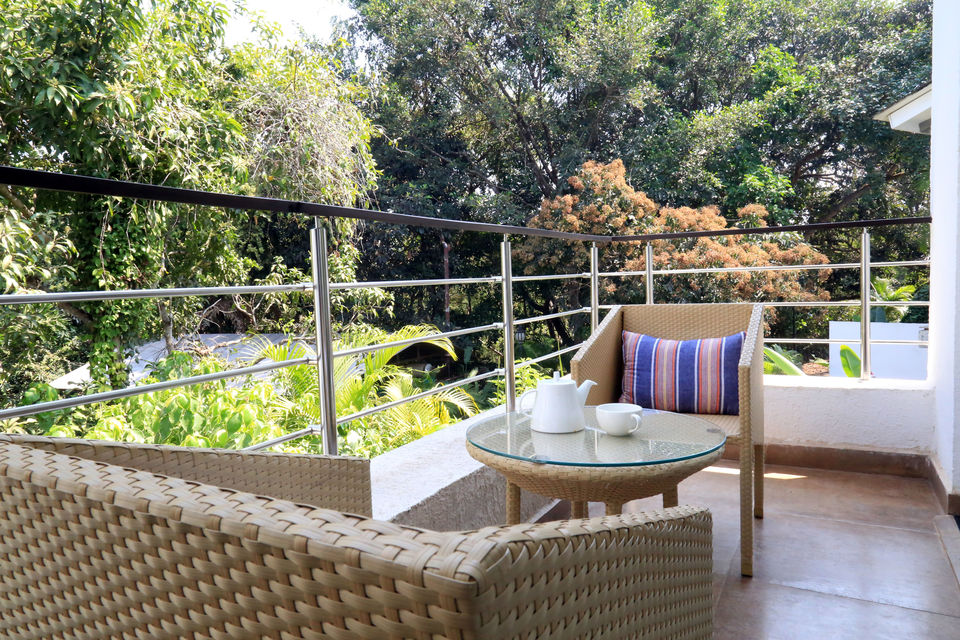 They Have a Corner for the Gram!
As you go up the stairs to enter the two bedrooms, you will find a cosy aesthetically pleasing corner with a beautiful skylight. This corner is perfect to capture your heart on the slower nights when you just wish to cuddle up under the stars but don't want to leave the comfort of indoor living.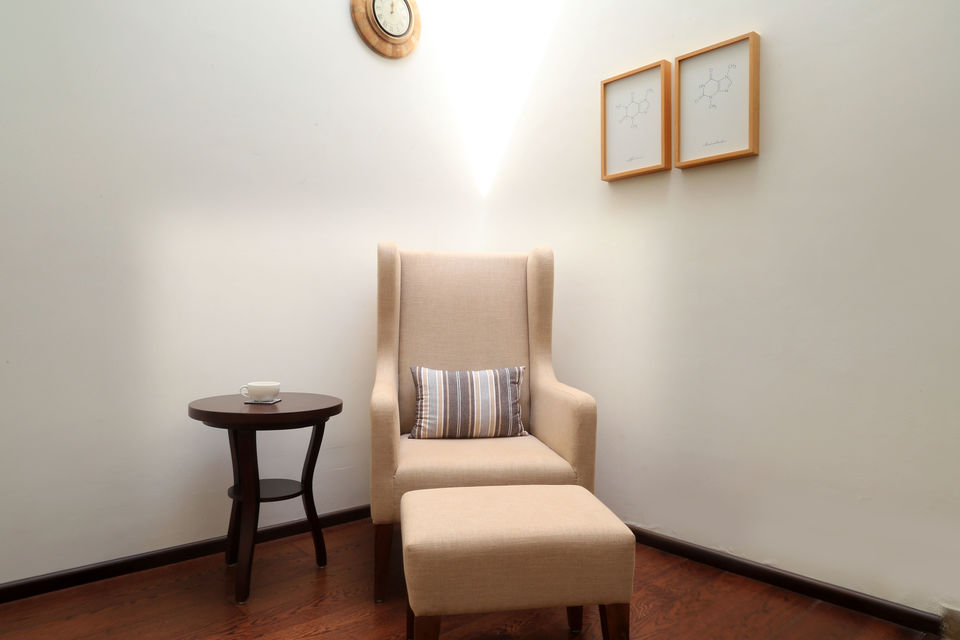 This skylight also provides one of the most noticeable Insta-worthy corners around the house. While you will find the house abound with Instagram-able set-ups, this one takes the win during the day due to the elegant way the sunlight brightens up the space.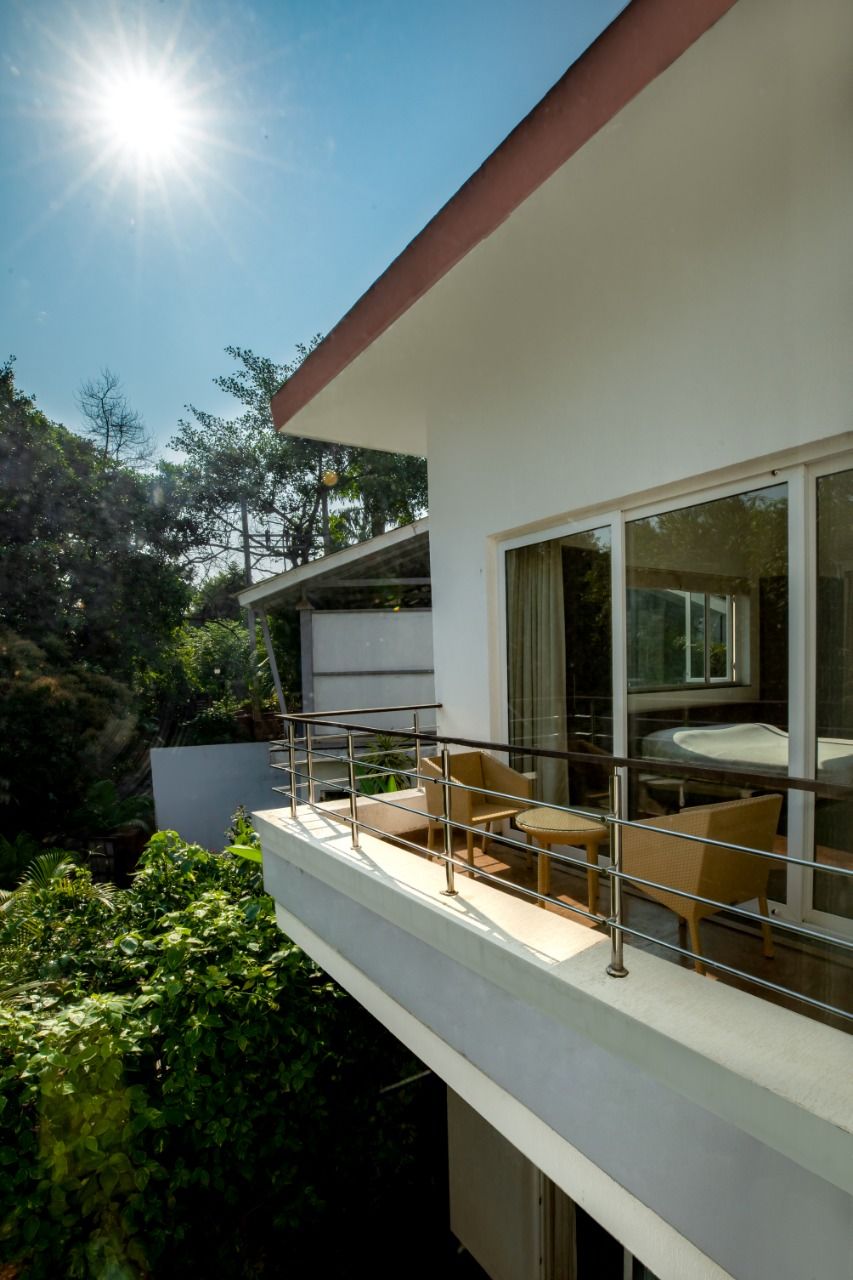 Modern yet Cozy
The interiors are done quite tastefully throughout, creating a very modern, yet cozy vibe. Thanks to this tasteful décor, the villa is also a brilliant place to host a larger group of people or even house parties. And the cherry on top? You are also provided board games a-plenty to keep you and your fellows entertained during your entire stay at the villa just in case the pool wasn't enticing enough for you.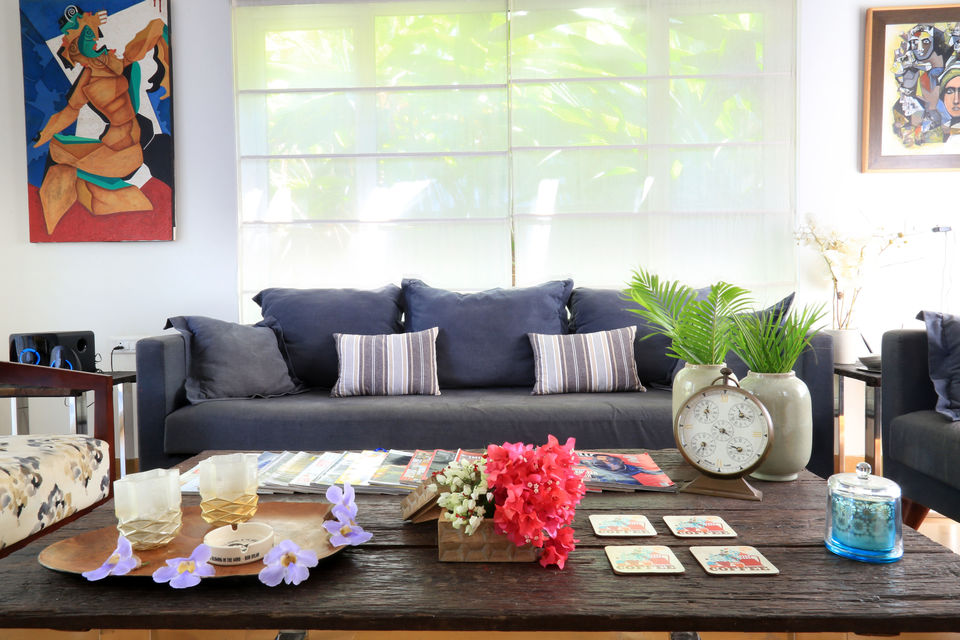 Special Mention to the Services
Not to mention, the gracious housekeeper, Rakhi, will ensure you have the most comfortable stay possible. With a timely turn-down service that you can call upon, you can count on her to help you out during the stay not just to keep the place clean but also if you need help with any issues you may face with the property.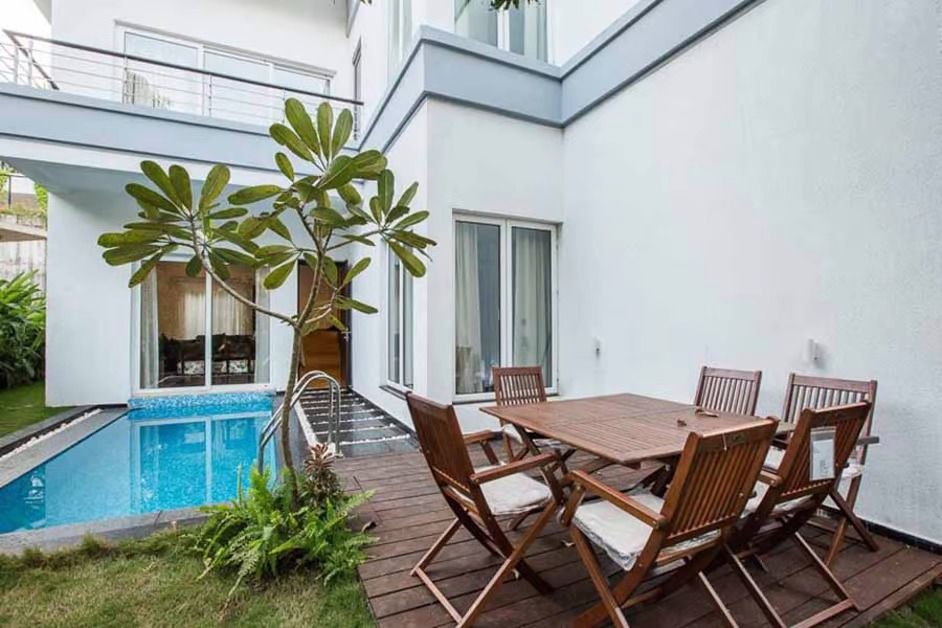 How to Reach?
By Cab: You can get a cab from Goa airport. It will take about an hour to reach Villa Esencia.
Car Rental: A go-to travel tip for Goa is to rent a car. You can ask them to deliver the car to the airport itself.
If you're looking to go on a laidback Goa vacation with your partner or planning a trip with your friends, Villa Esencia can be the best pick to stay. It offers nature's tranquility while being in close proximity to the happening places.
You can even get in touch with your gracious host who will inform you of the best places to party or explore other activities that suit your fancy.
Enticing enough? -> Book Now