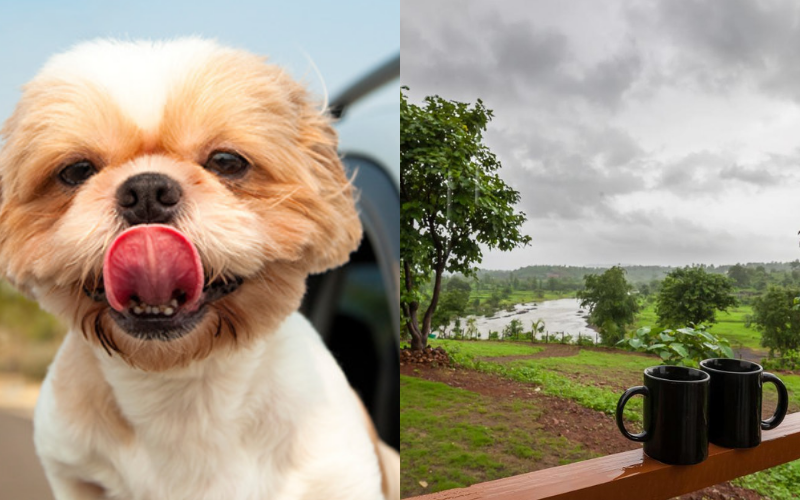 No more days away from your furry babies.
Vacation means unwinding with family, friends and loved ones, but due to the stringent policies of most accommodations you cannot take your pets along.
GOOD-NEWS!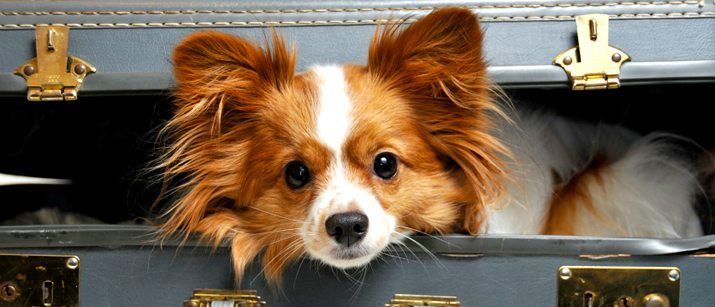 Here's a list of some amazing home-stays and resorts that are paw-fect for the hoo-man as well as the doggo and kitty.
1. Anjee's Chalet
Managed by Vista Rooms, this property has tastefully done up three-bedroom villas that offer balconies with breath-taking natural surroundings.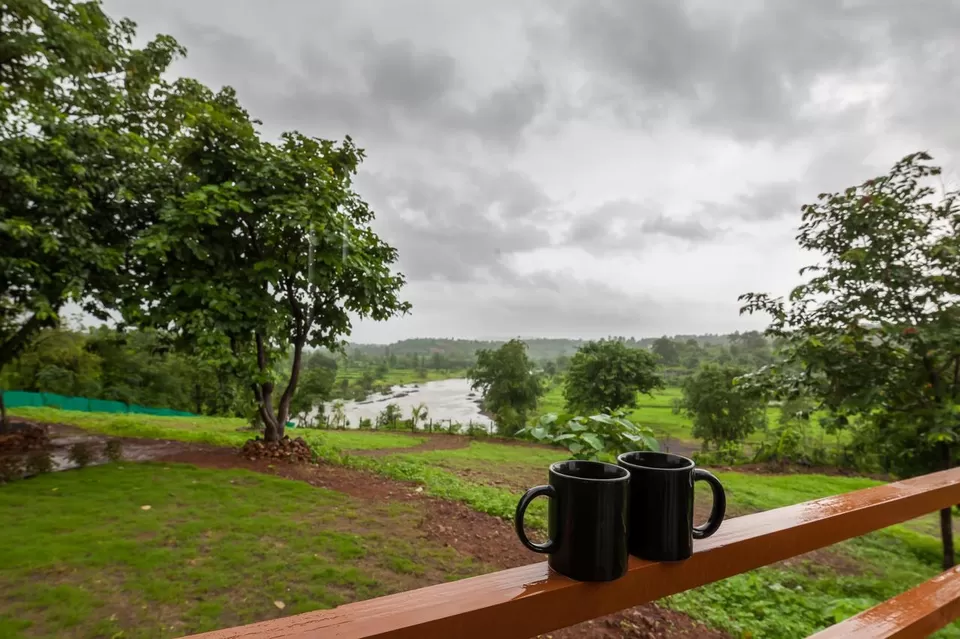 An authentic wooden chalet, this place offers a truly Swiss stay experience, complete with views of mountains and a river.
You can enjoy a morning at the Saturday's Farmers' Market, a trip to the Bhimashankar Hills, trekking in the Kondana Caves or to the Matheran points and an amazing therapeutic, ayurvedic massage at Dr. Modi's Resort. The accommodation also provides cleaning staff, board games, and indoor games.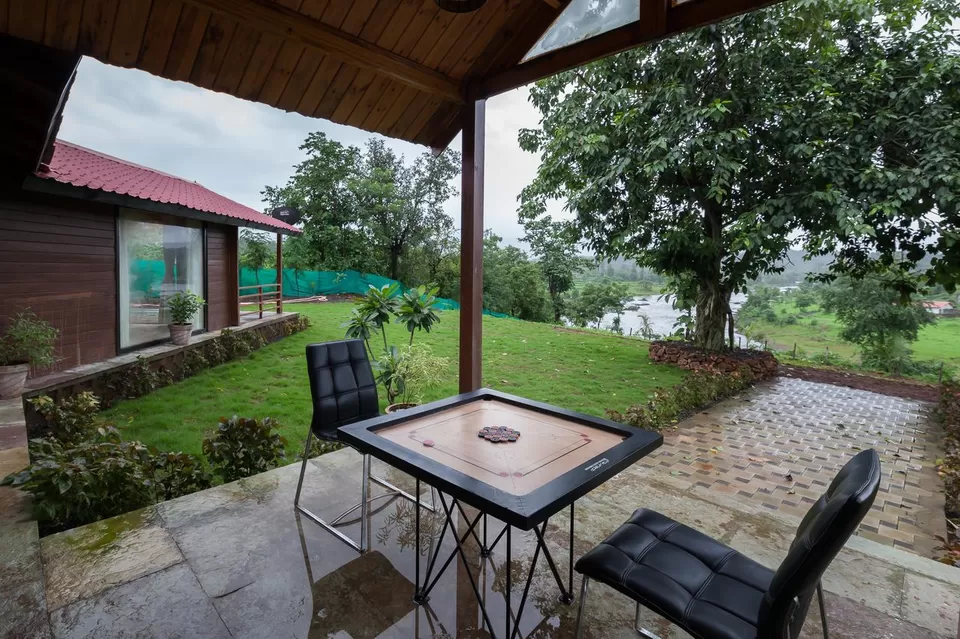 Where: Lobhewadi, Karjat.
Distance from Mumbai: 62 km (1 hour 30 minutes approx.)
Cost: 10,000 INR for a three-bedroom villa.
Book here.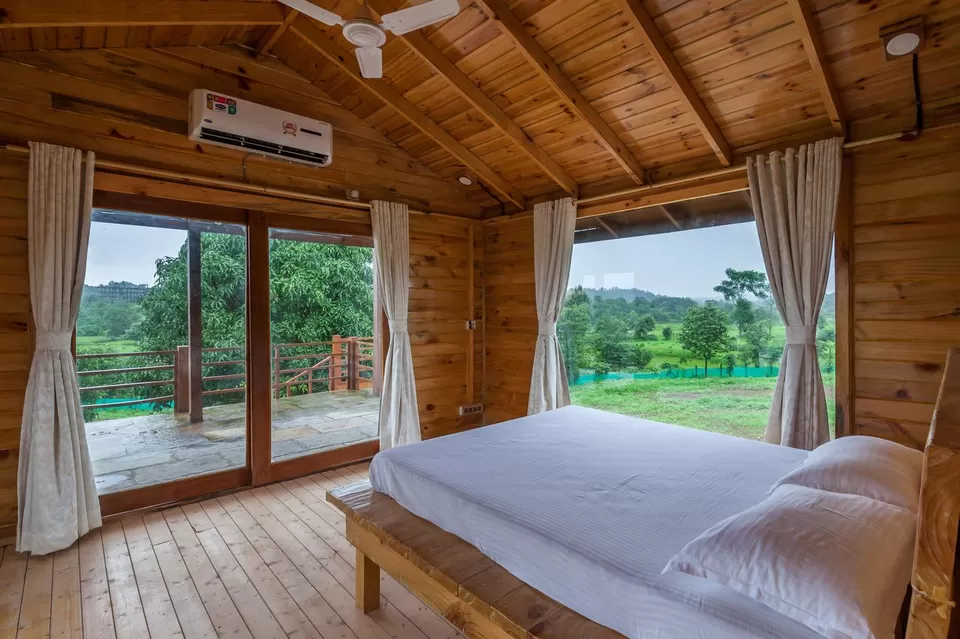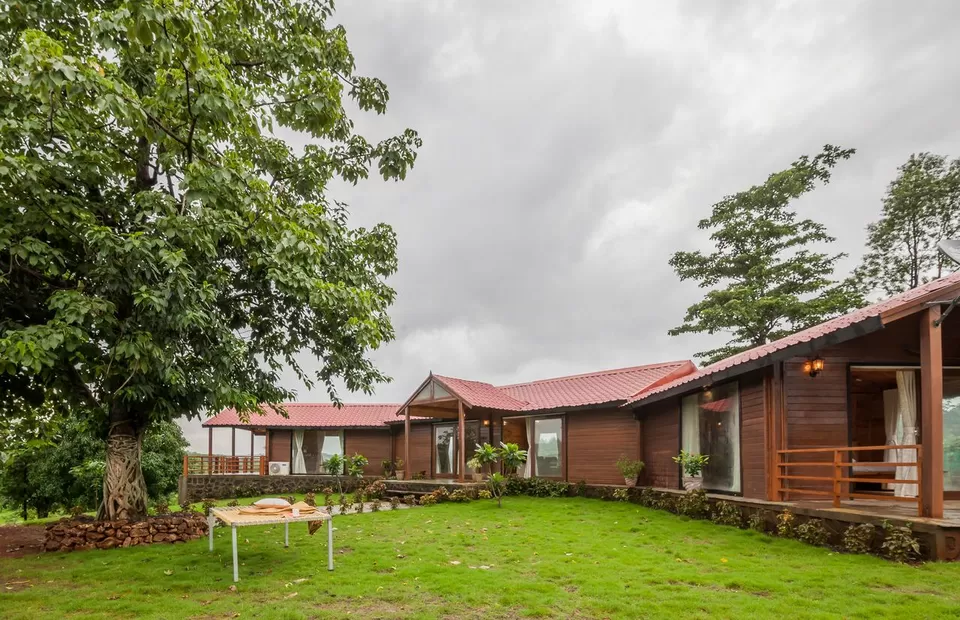 2. Rippling Edge Gadhok Cottage
An exotic bungalow by the fast-flowing river, this is a perfect getaway to unwind with your furry friends.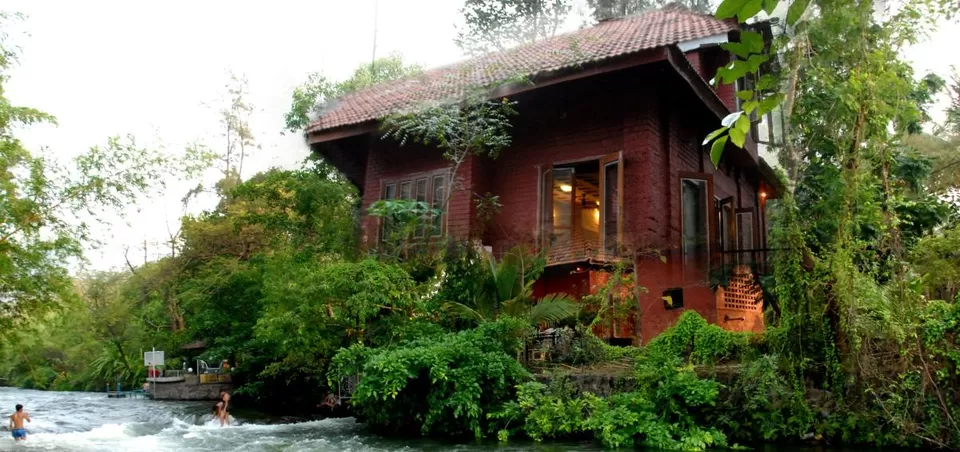 Open lawns, gazebos in the villas, surrounding lush green give out major chill and natural vibes. They also have an in-house Asian restaurant and provide cycles to explore the surroundings.
The property is 14 km from the trekker's favourite Bhivpuri Waterfalls.
Where: Tata Road, Vaijnath, Karjat.
Distance from Mumbai: 76 km (2 hours by road)
Cost: Deluxe Cottage = 6000 INR, Two-Bedroom Cottage = 10,000 INR, Water-Front Villa = 20,000 INR.
Book here.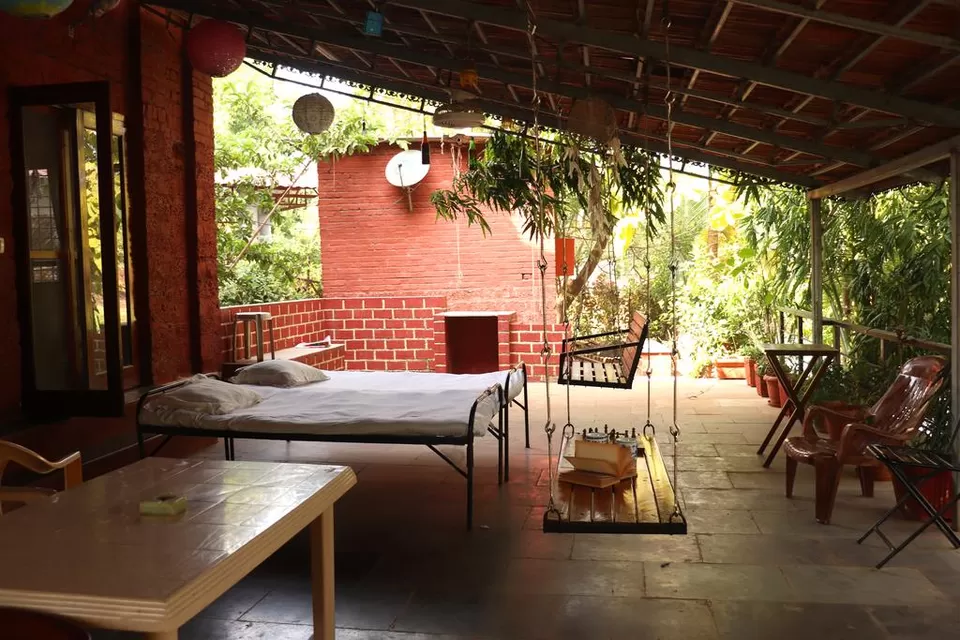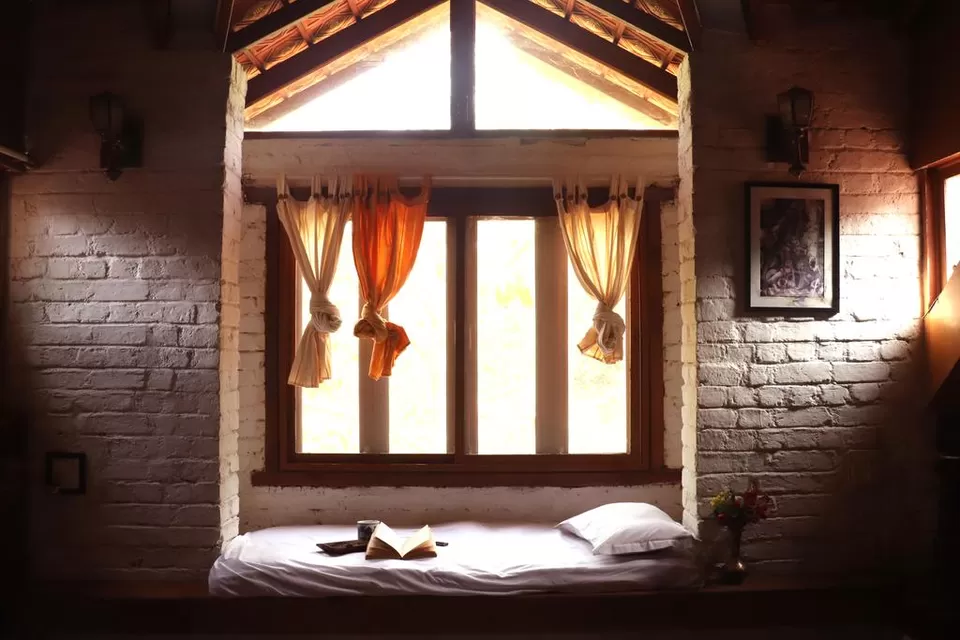 3. The Whey Side
An Eco-friendly farm-stay surrounded by a forest in Karjat, this property offers fully furnished tree-houses with a mountain view. These rooms have a balcony, barbecue facilities, board games and books for children. There is also a swimming pool on the farm for guests.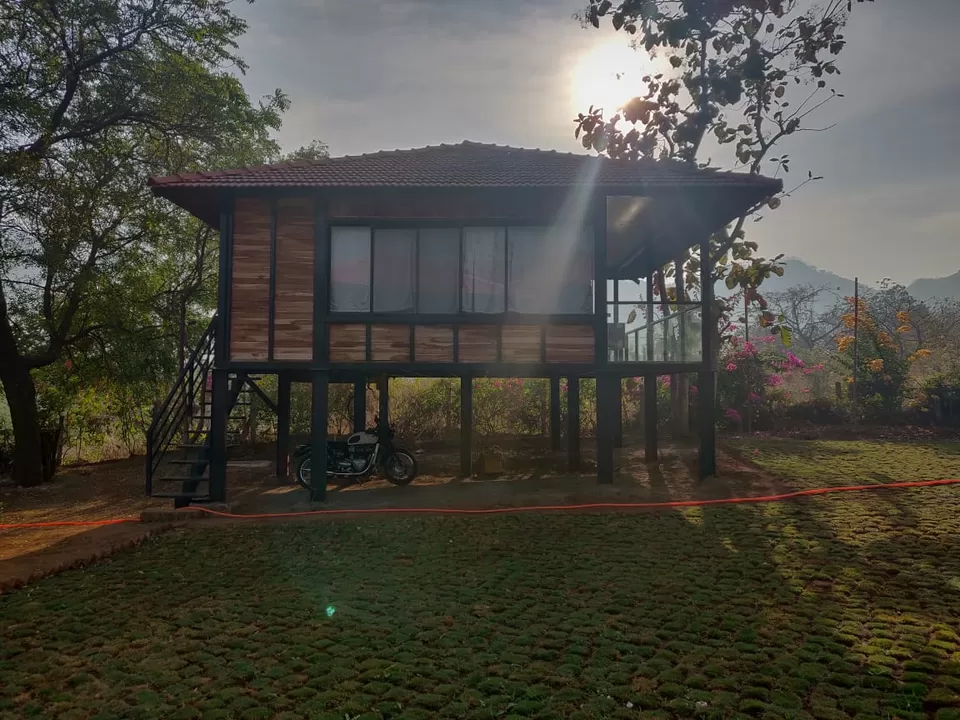 Where: House number 653 & 654A Mothe Vengaon, Survey 62/4A Kushivali Road (Irrigation Canal Road), Karjat.
Distance from Mumbai: 60 Km (1 hour 40 mins approximately)
Cost: 6,500 INR for Deluxe Double Room With A Mountain View
Book here.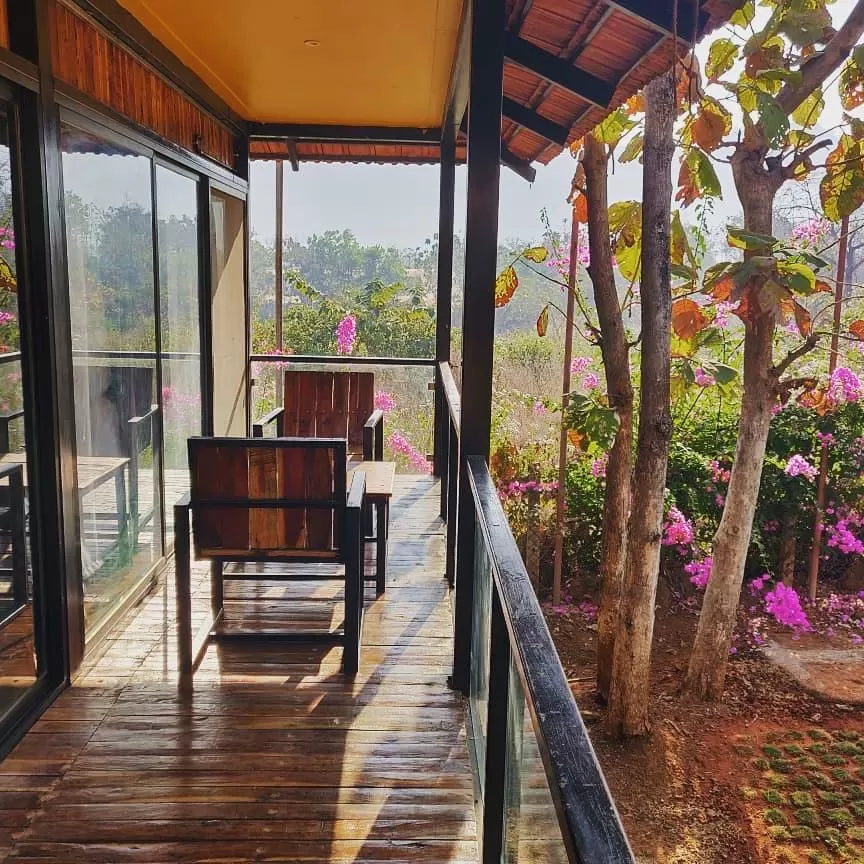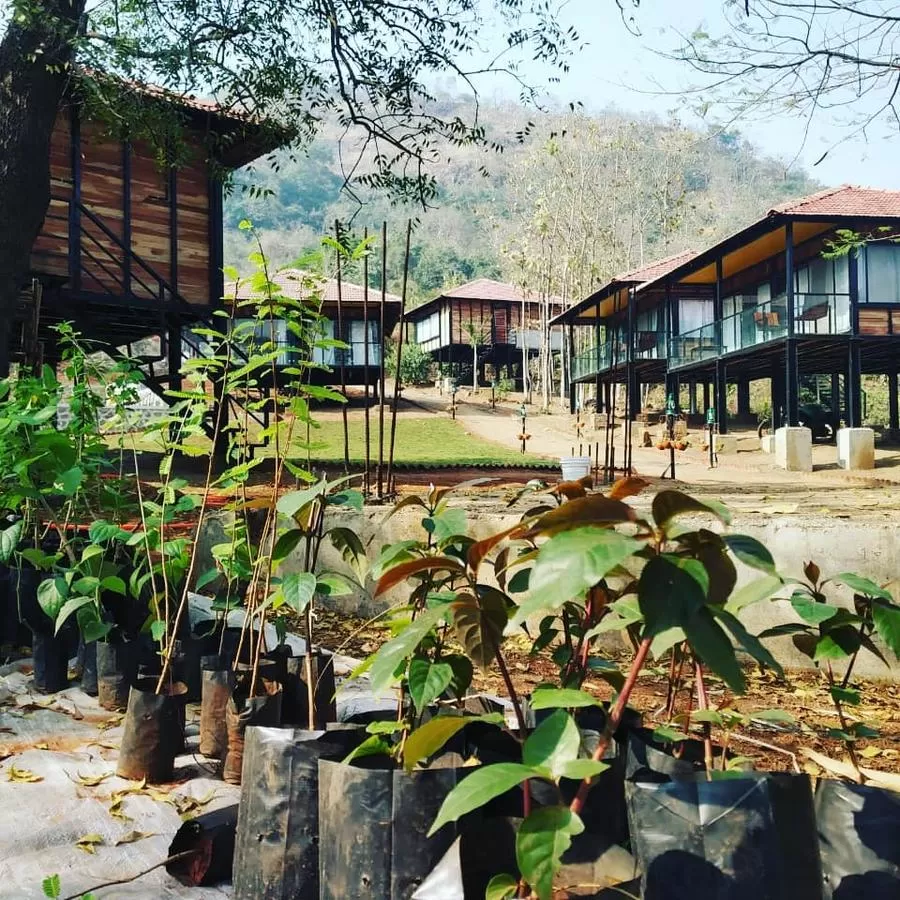 4. Eko Stay Sea Breeze Villa
A beachfront property, a private pool, and an open-air barbecue are the perfect ingredients for an ideal stay-cation, and this Villa has it all.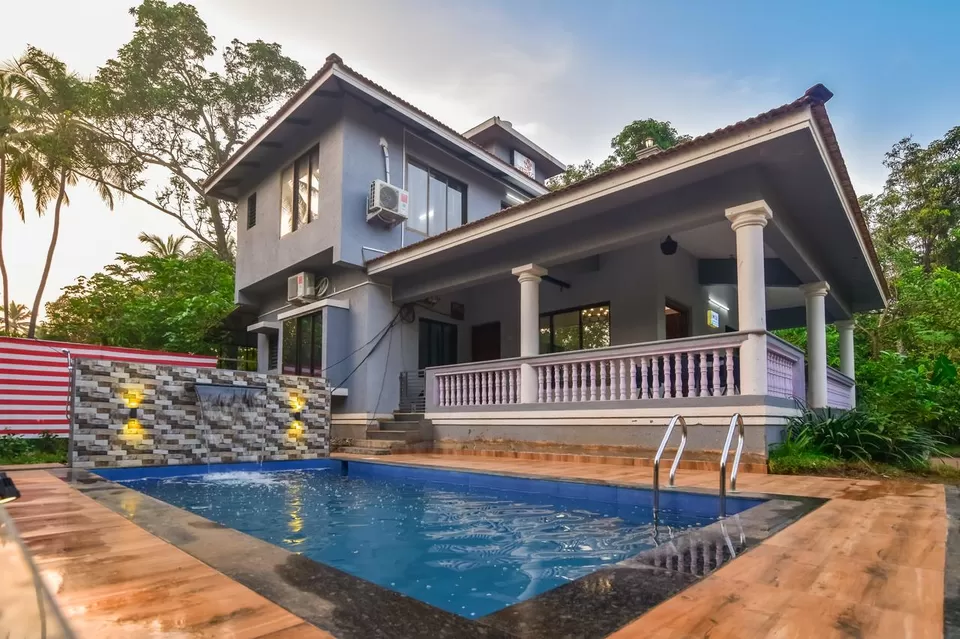 The air-conditioned villa consists of 3 bathrooms and a living room. There are a dining area and a kitchen equipped with a fridge along with access to the terrace.
Where: Sasawane Beach Road, 402201 Alibaug.
Distance from Mumbai: 102.2 km (2 hours 52 mins)
Cost: 8000 INR
Book here.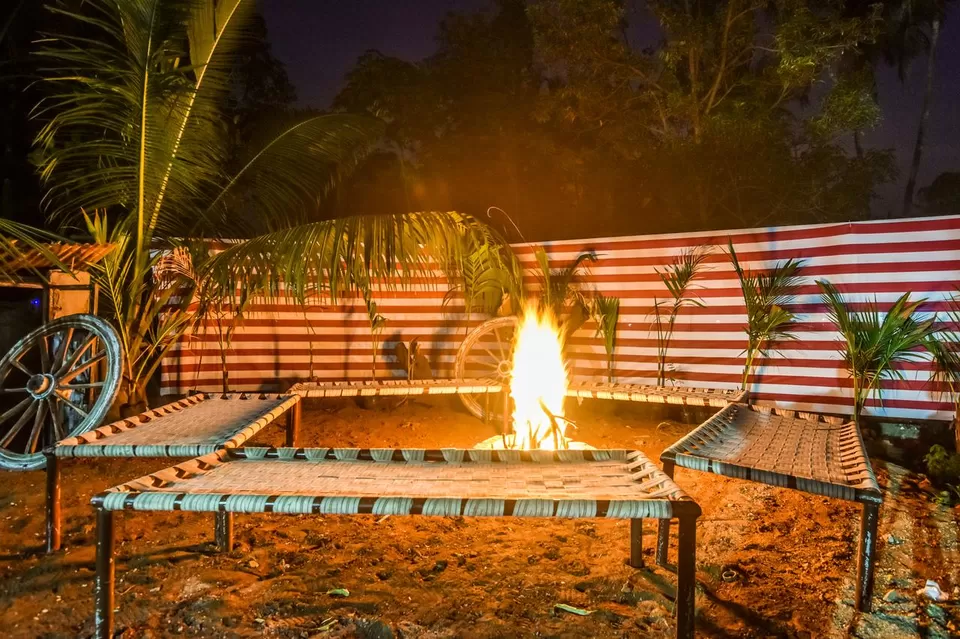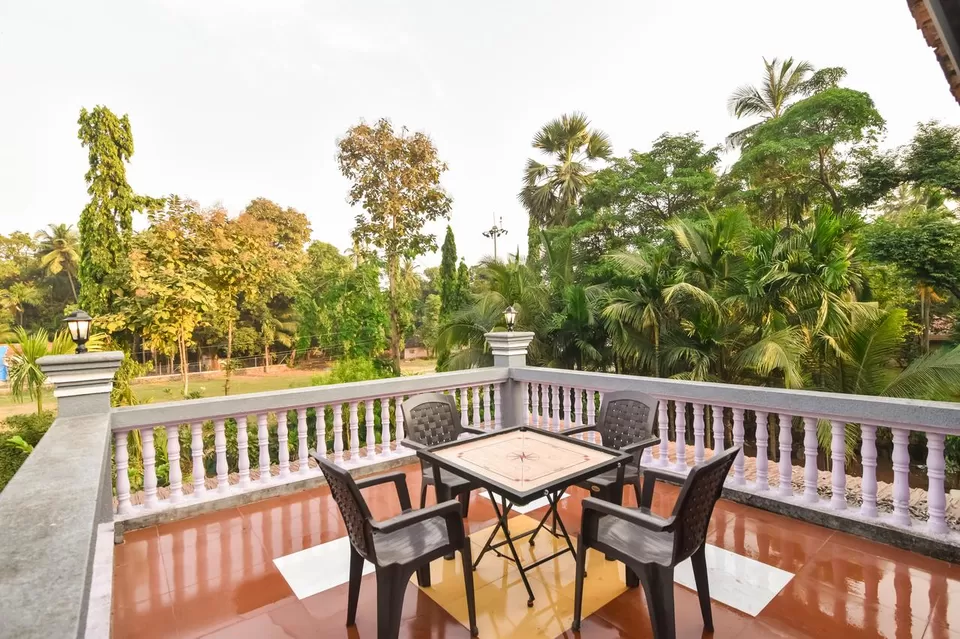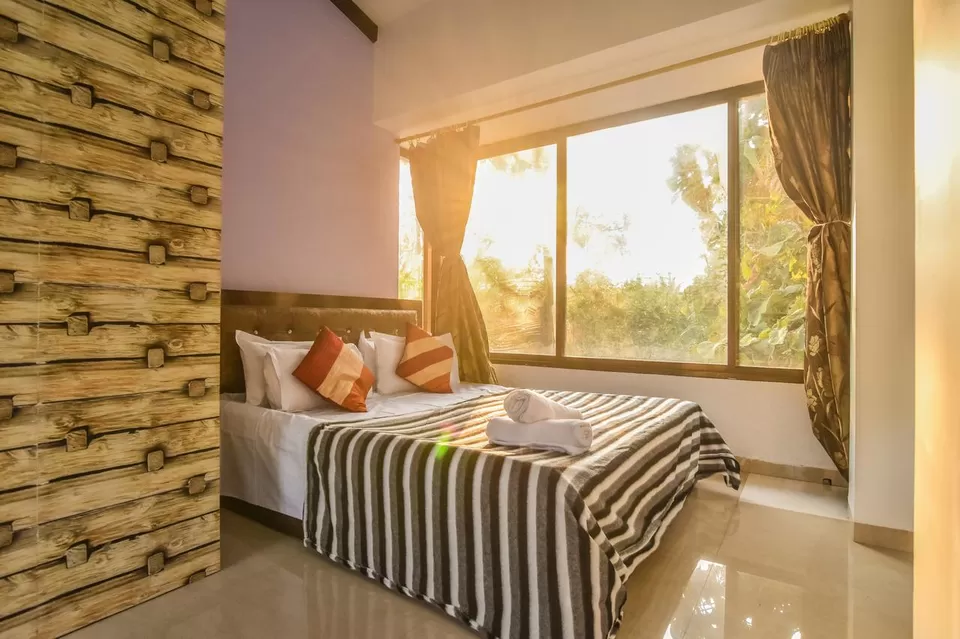 5. Bali Style Villa
Not every one can fly all the way to Indonesia. At a walking distance from the Mandwa Jetty, this Bali-isque holiday home is a hop skip jump tropical seaside getaway for Mumbaikars. Managed by Eko Stays, the villa consists of 2 bedrooms, a kitchen 2 bathrooms, and a garden.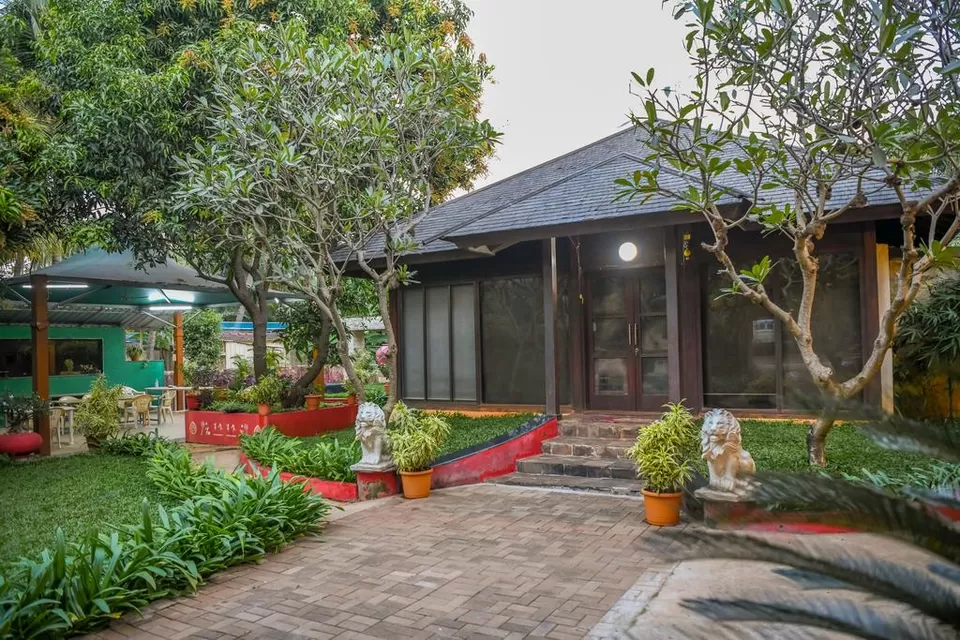 Where: Mandwa Jetty Road Alibaug.
Distance from Mumbai: 103.5 km (3 hours 21 minutes approximately)
Cost: 6,500 INR.
Book here.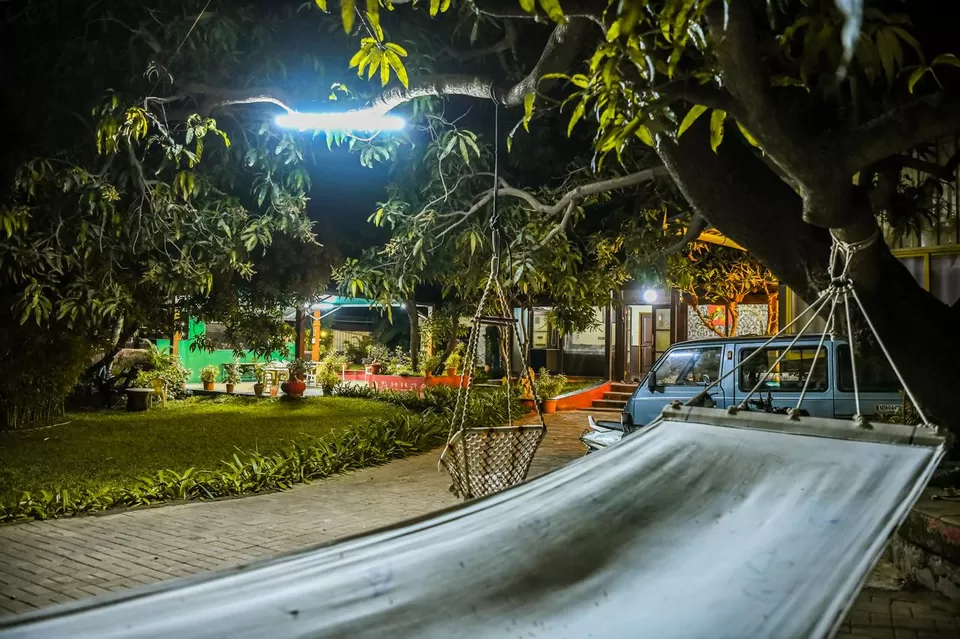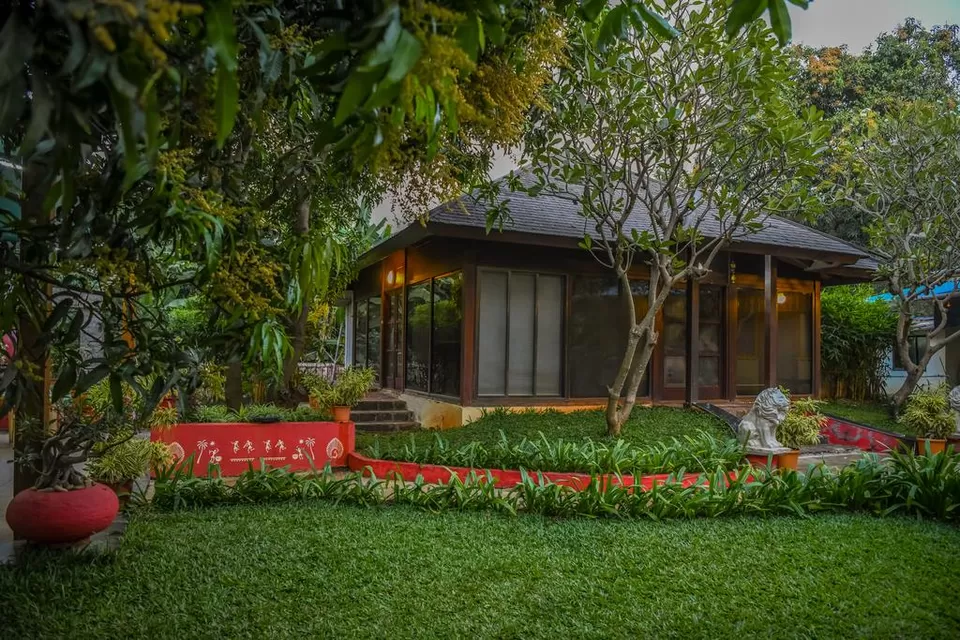 6. Bohemyan Blue Stay
If you're looking for an off-beat and quirky place to holiday with your pet head to these chic tents located away from the hustle-bustle. They provide cycling services, lawns with lazy chairs and hammocks and a scrumptious breakfast.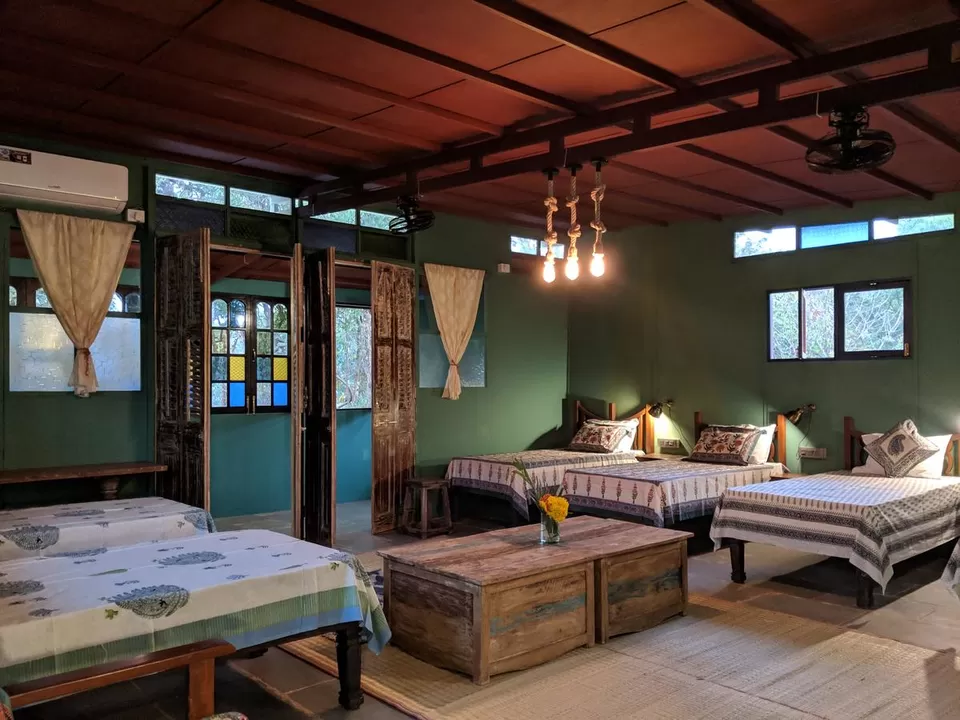 Where: Bohemyan Blue on Alibag-Revas main road Agarsure, Opposite Fountainhead, Alibaug.
Distance from Mumbai: 95 km (3 hours 10 minutes approximately)
Cost: 6000 INR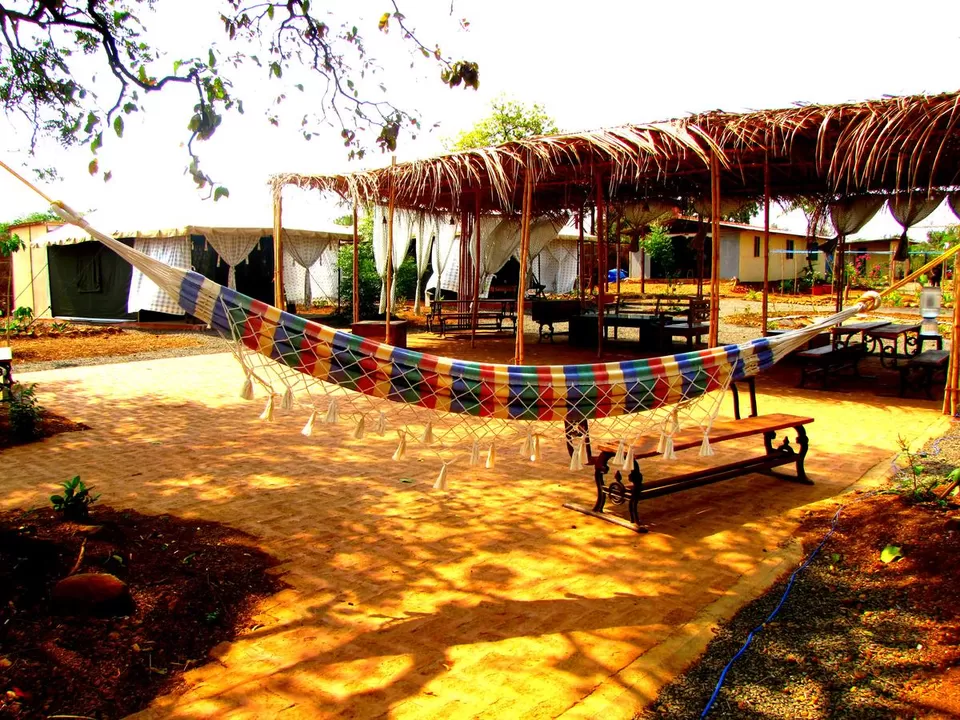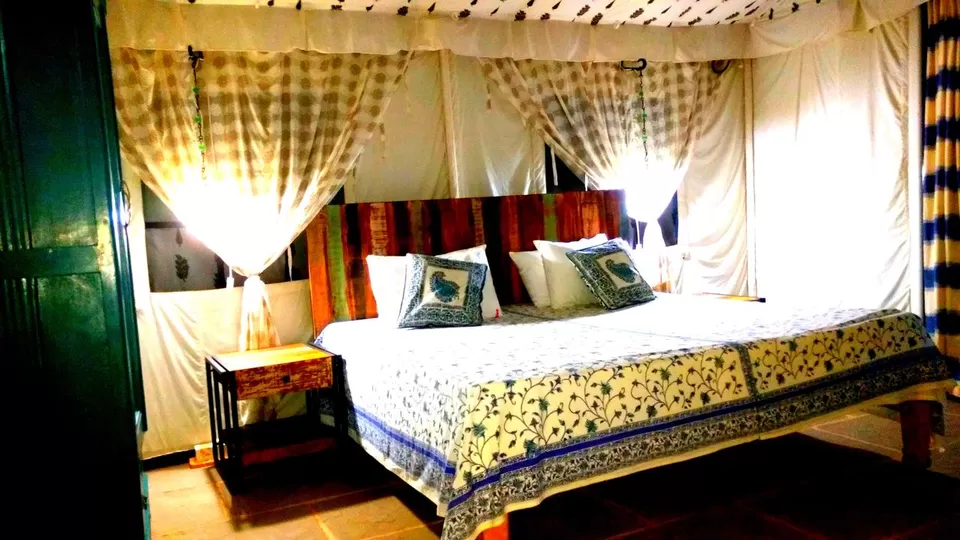 7. Anandvan Resort
Enclosed by wilderness, overlooking Lake Arthur Hill Anandvan resort offers a spa, wellness center and accommodation with the ravishing views of the mountains. With beautifully done up interiors, they offer cottages, tree-houses as well as two-three-bedroom villas.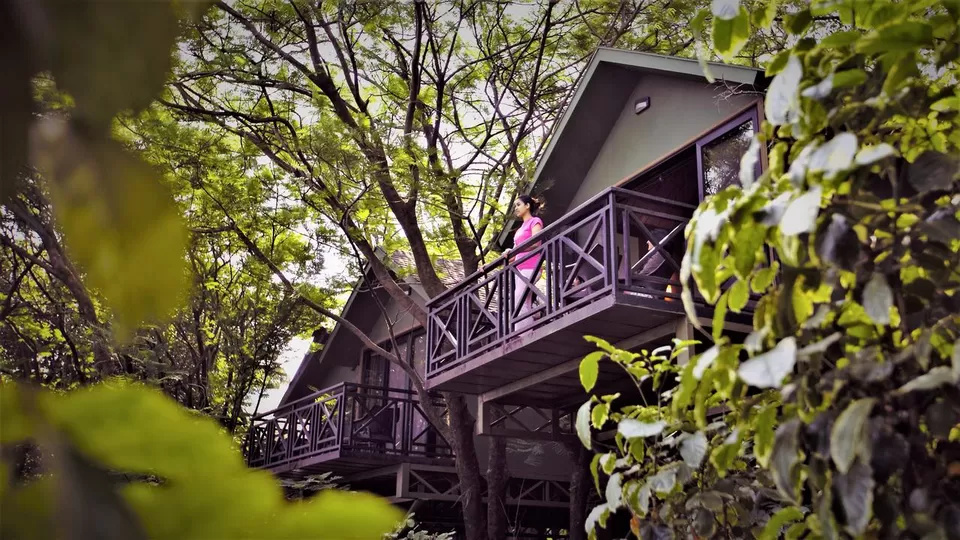 Where: Ghatghar Road Village Shendi, Bhandardara, Dist. Ahmednagar.
Distance from Mumbai: 160.3 km (3 hours 40 minutes)
Cost: Superior Room = 2,999 INR, Tree Top Nest ( with a private balcony overlooking treetops) = 3,500 INR, Garden Cottage With Lake View = 4500 INR.
These include breakfast.
8. Lavasa Luxury Deck Apartment with View
Gorgeous interiors, a private terrace and sit-out area overlooking the lake, this apartment translates to a luxurious stay-cation. It comes with a fully equipped kitchen for you to prepare meals, board games, wheel-chair accessibility, free WiFi and a washing machine.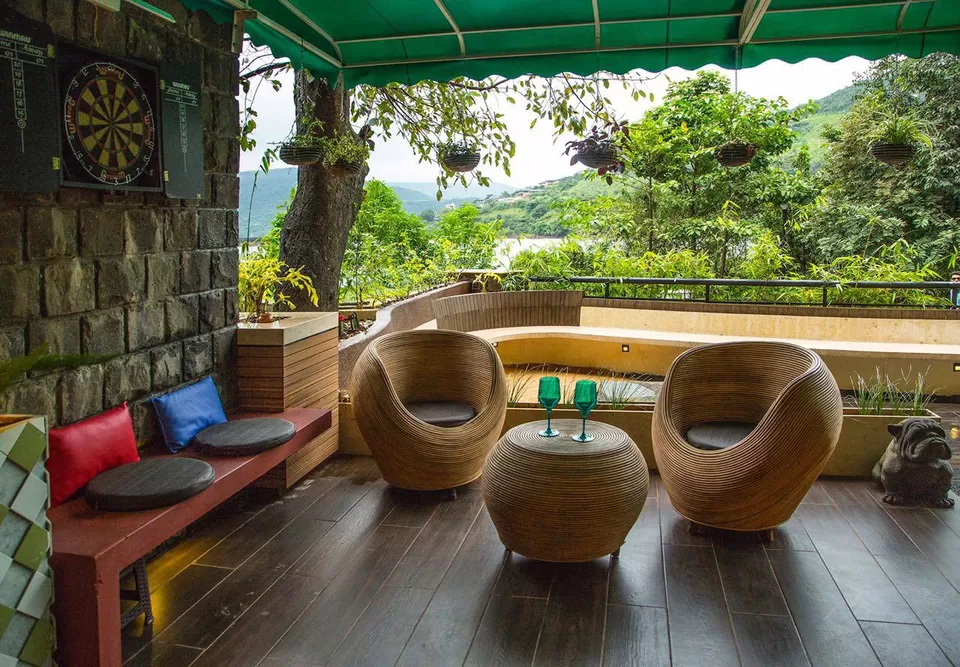 Where: Portofino Street, Dasve, Lavasa.
Distance from Mumbai: 185.9 km (4 hours 6 minutes)
Cost: 8,260 INR
Book here.
9. Della Resorts
A designer resort spread over 43 acres. It also offers adventure activities including bungee jumping and swoop swing. With an all-day fine dining restaurant, a swimming pool, a spa, jacuzzi, a salon and activities like pet-sitting, walking and customized doggie meals, this resort not only pamper the hoo-man but their pooches too!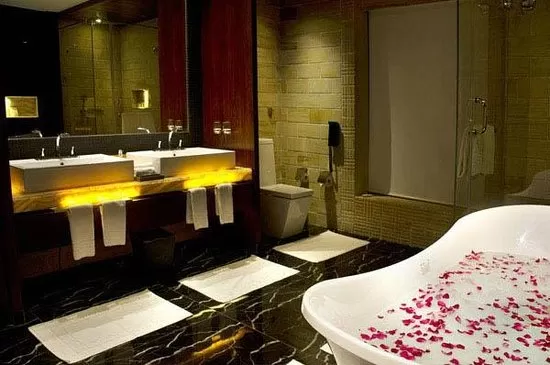 Where: Della Resorts - Kunegaon, Khandala, Lonavala.
Distance from Mumbai: 82.8 km (1 hour 50 minutes)
Cost: 15,000 INR approximately.
Book here.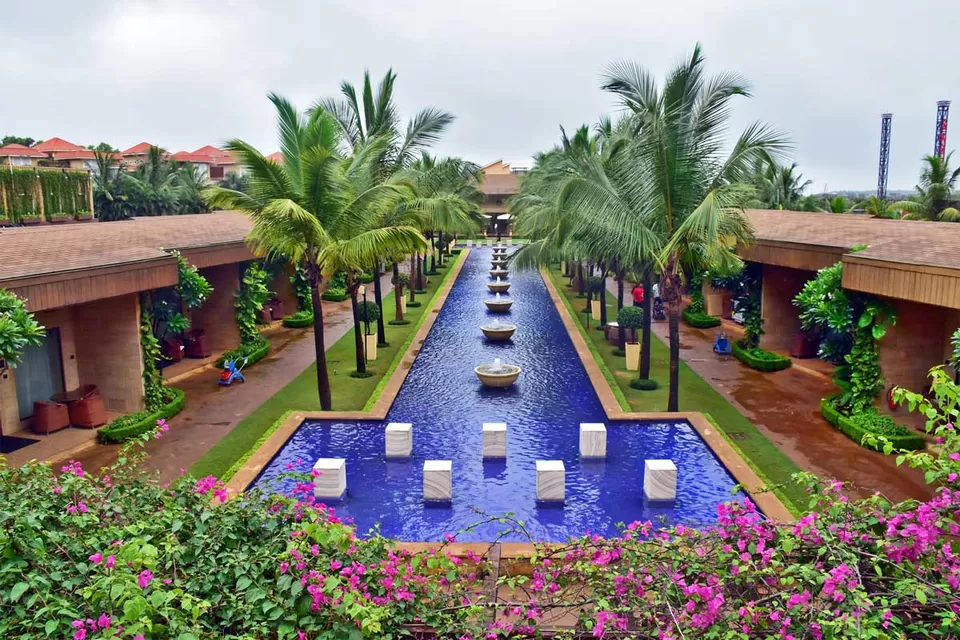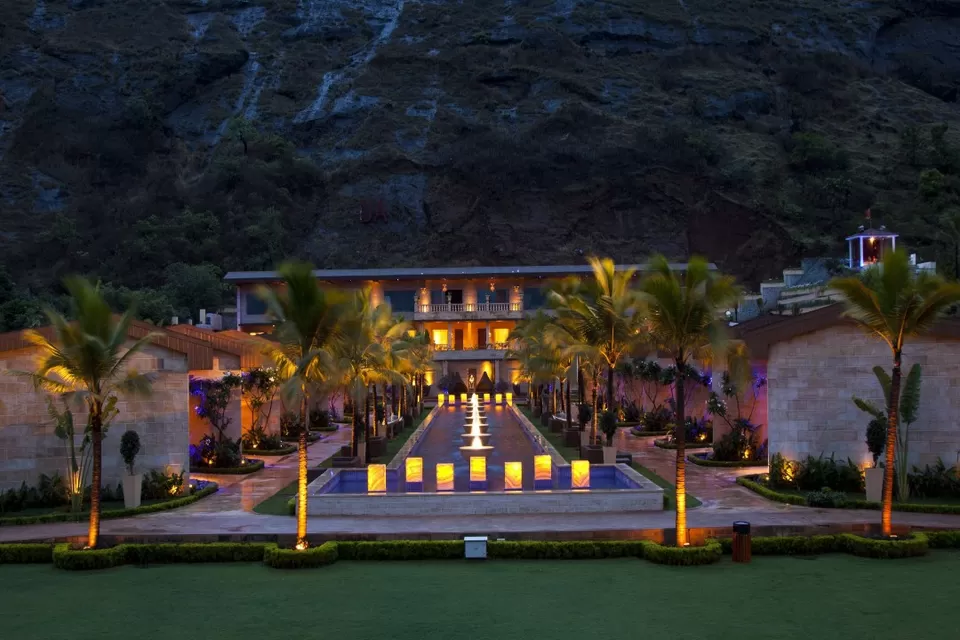 Write your own travel experience on Tripoto to get likes and comments from travellers around the world. Start writing now! The best trips will be featured on our Facebook and Instagram page.
Frequent searches leading to this page:-
pet friendly resorts near mumbai, pet friendly resorts near me, pet friendly resorts near pune, pet friendly places near me, pet friendly hotels near mumbai, dog friendly resorts near me