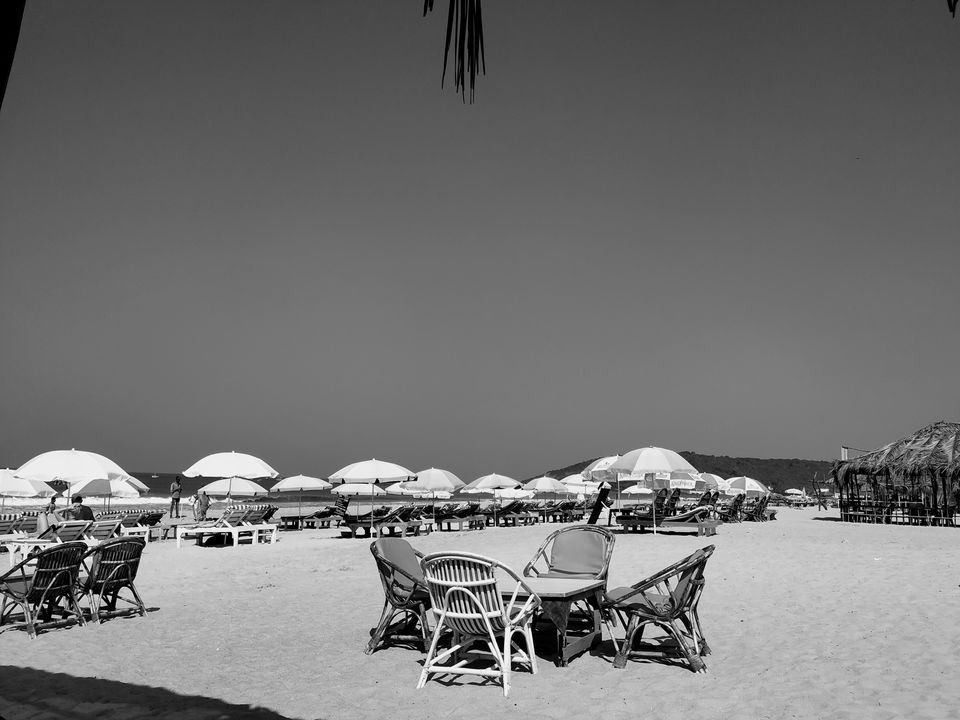 Speaking of Goa few things that instantly comes to mind are serene beaches, night life, rave parties, churches, sea foods, portuguese forts, booze...etc. So you either visit Goa as a bachelor or with a bunch of friends. This was my first trip to Goa ever.
So, we took the flight from Bangalore in the early morning and reached Goa Airport by 8:00 am in the morning. Quite surprisingly there was no Uber or Ola service there. However you can get lots of cabs to North Goa or South Goa. Since this was our first trip, we wanted to experience North Goa .The cab price to North Goa was Rs 1200/- which I found reasonable.
We had booked Little India Beach Cottage which is at Baga beach. The check-in time was 12:00 noon, but we reached there by 10:00 am. So we had to wait for a while at the reception. By the time our room was ready we had breakfast at their shack.
The room was good, spacious and clean. The staffs were also friendly.
We rented a two wheeler near the hotel itself which is the best way to roam around Goa. Few tips here, take a picture of the vehicle and make sure it has tubeless tyres.
Save Goa's map on your phone.
We started the day by first visiting the Aguada Fort. Its about 20 mins ride from Baga beach. Its a 16th century monument built by the Portuguese to protect their ships and trading route from the Dutch.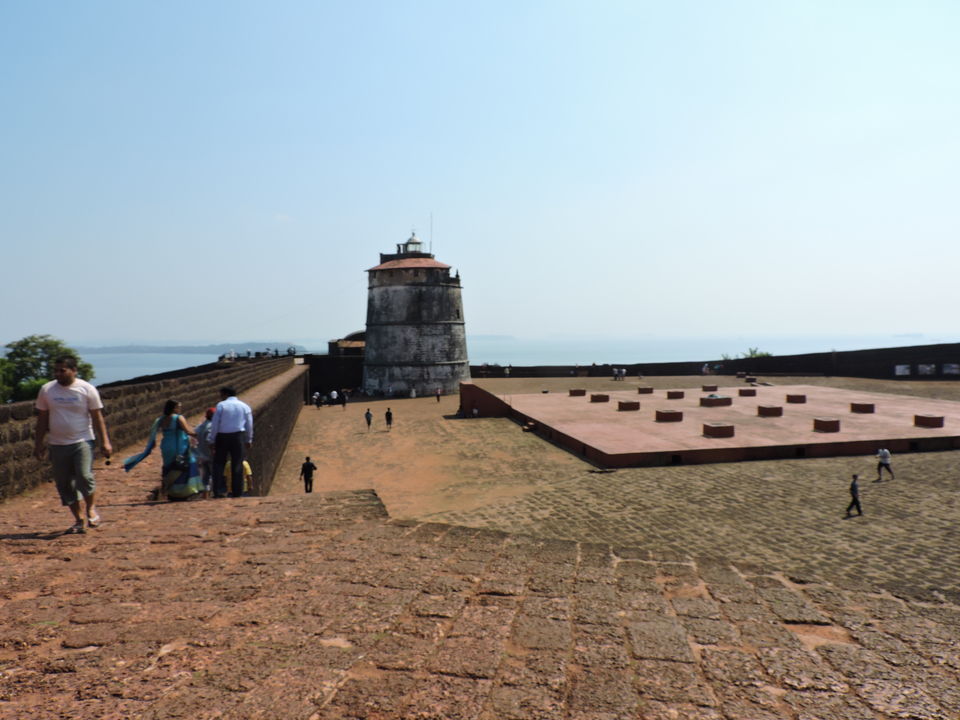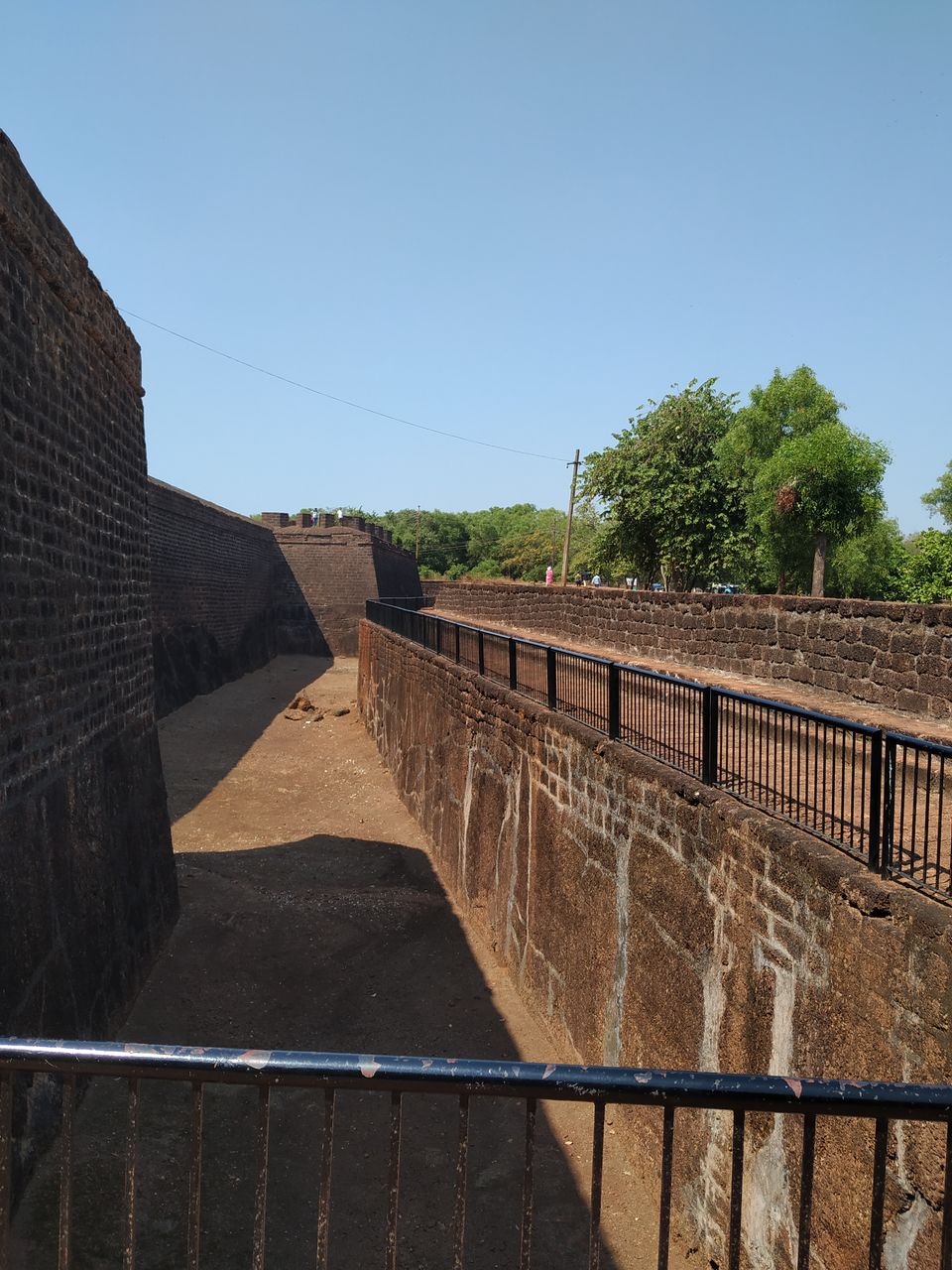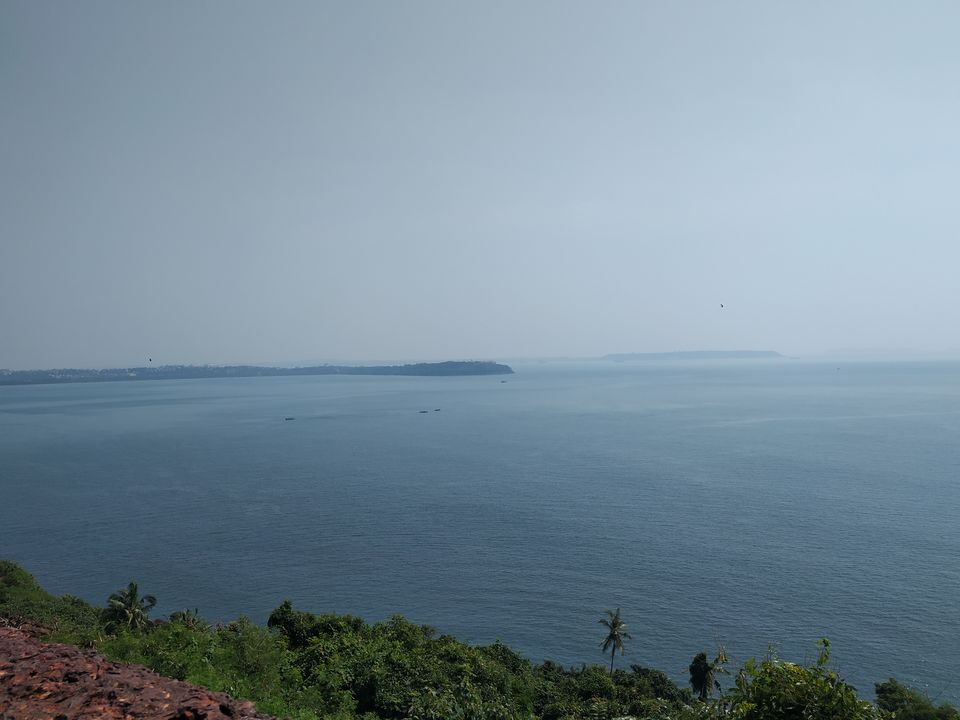 Our next stop was Sequerim beach. On the way you can find boat rides for Dolphin view and few other things like Millionaire' s bungalow. Cost was around 300 INR per person. We skipped as we didn't find it interesting. Anyways, we reached Sequerim beach. There is a small view point which apparently is an extension of Aguada Fort. I could spot some fish in the sea form there.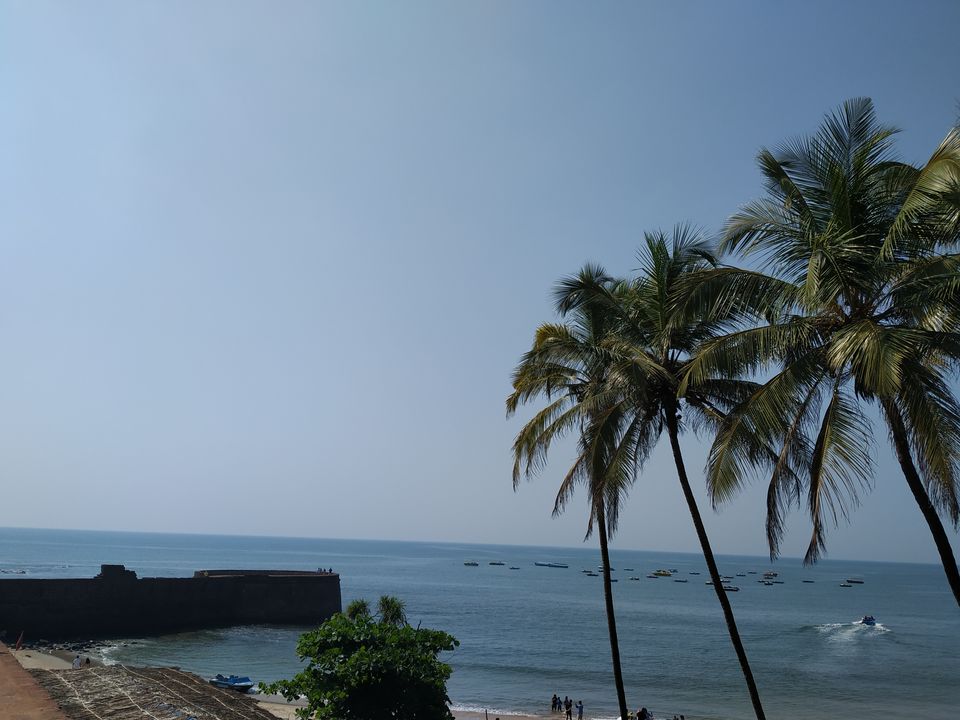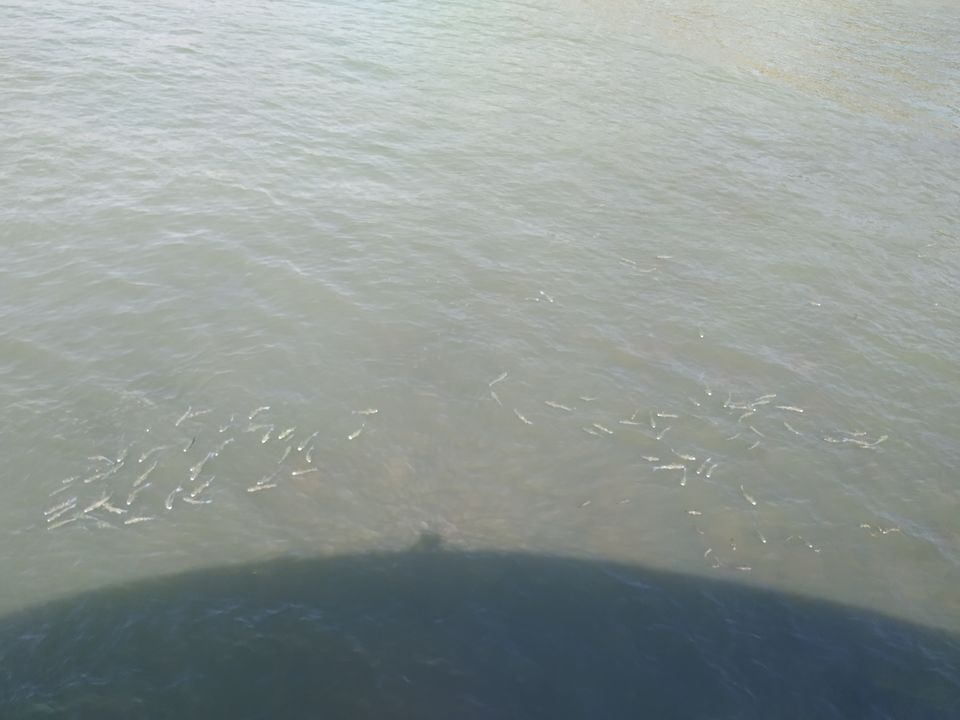 It was around 3:00 pm and we were hungry. We dropped at one of the restaurant on the way and had our lunch. Next we headed to Chapora Fort aka Dil Chahta Hai Fort. Just sit and relax for an hour or so and enjoy the stunning view of the Arabian Sea.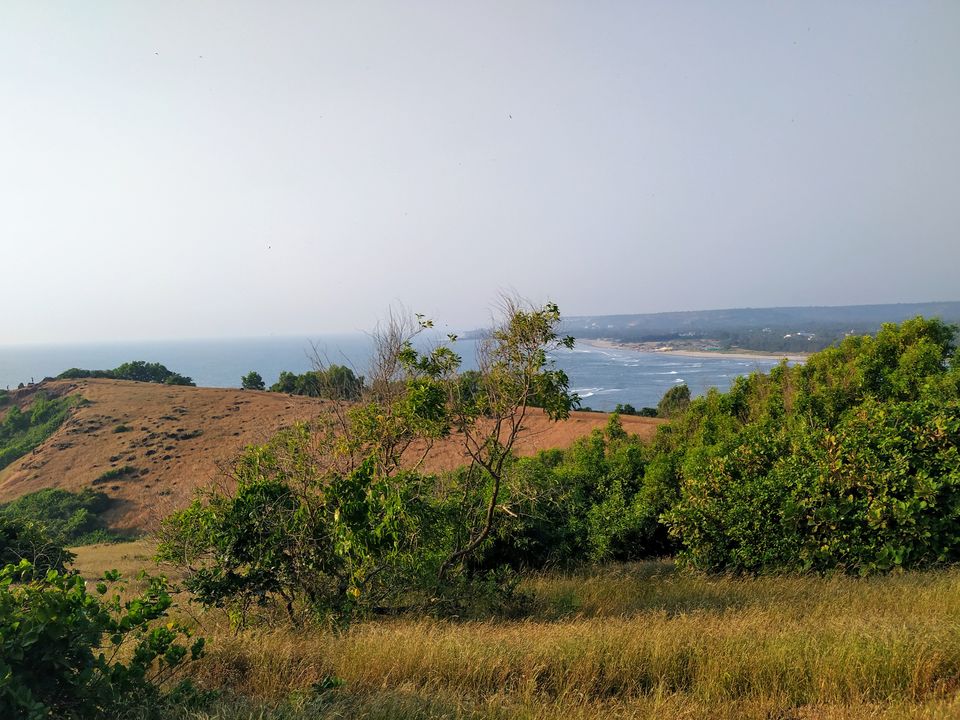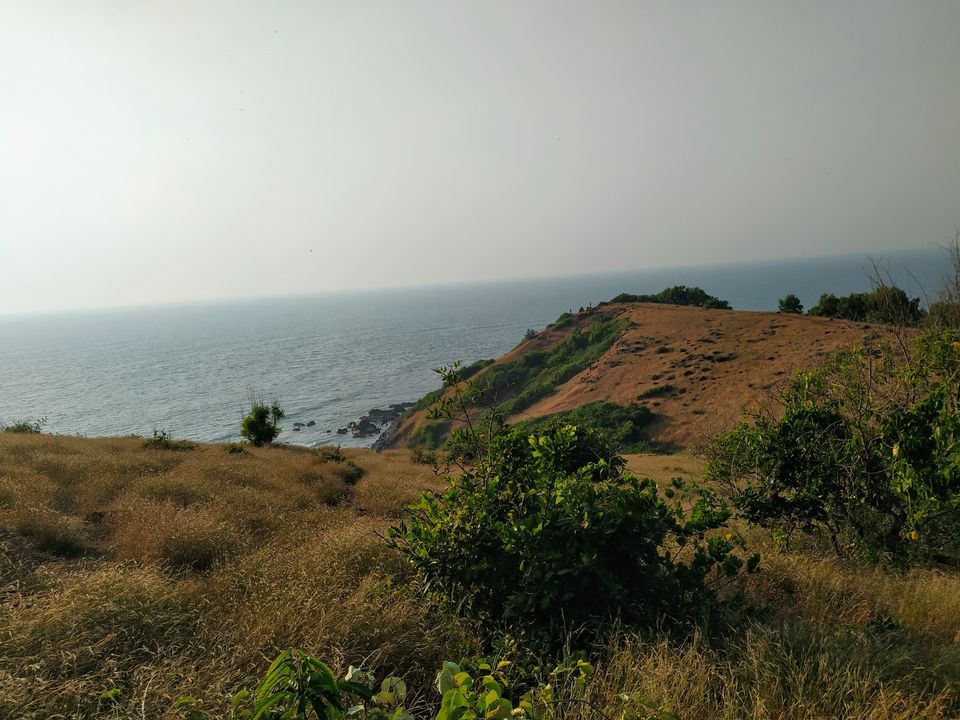 These forts are archeological sites and closes by around 5:00 pm.
Vagator and Anjuna beach are nearby to Chapora Fort. There is flea market at Anjuna beach so we visited there. Nothing interesting at the flea market. Stayed there till the sunset and came back to our hotel.
At night, we had our dinner at the Patio's shack and few drinks. Food was good. After a hectic day it was quite relaxing sitting at the beach and enjoying couple pint of beer..
Day 2 started early in the morning with a nice walk along the beach. After our breakfast as the resort shack, we headed towards Old Goa.
On the way we visited Our Lady of Immaculate church. There is a dress code to enter the church. No shorts allowed inside. Reached Old Goa at around 11:00 am. Its much green, quiet than the Baga-Calangute route. Really enjoyed the journey towards Old Goa with lots of houses made in portuguese style and most of them being yellow in color. Visited the Bom Jesus church where the relics of St. Francis Xavier is kept. There is a small museum within the church and also a larger one opposite to it.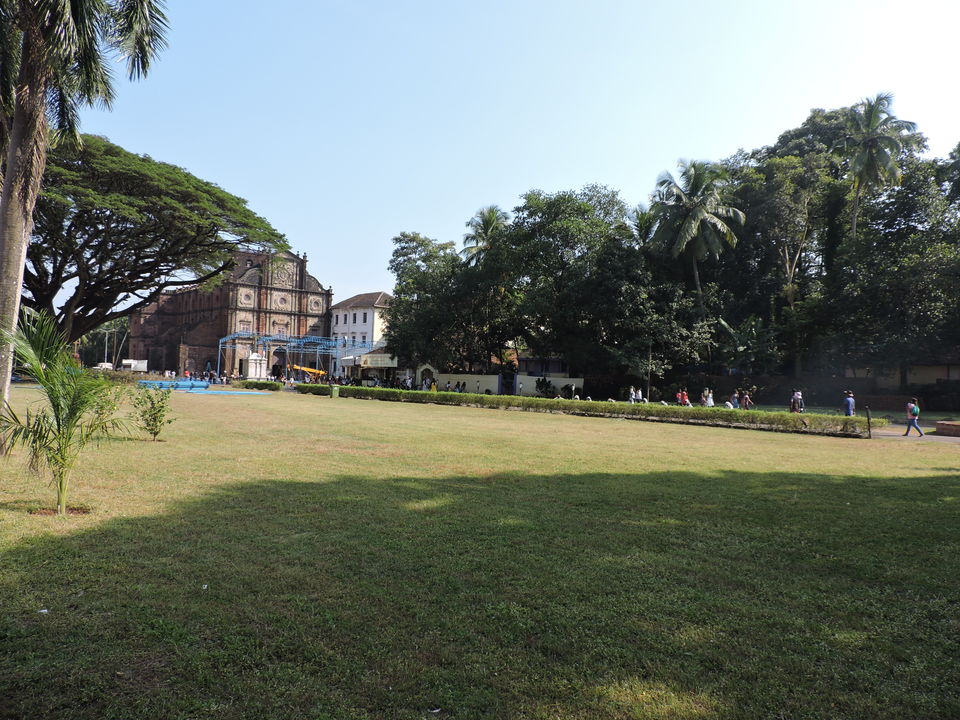 There is also a St. Augustine tower nearby which is the remains of a 16th century church complex.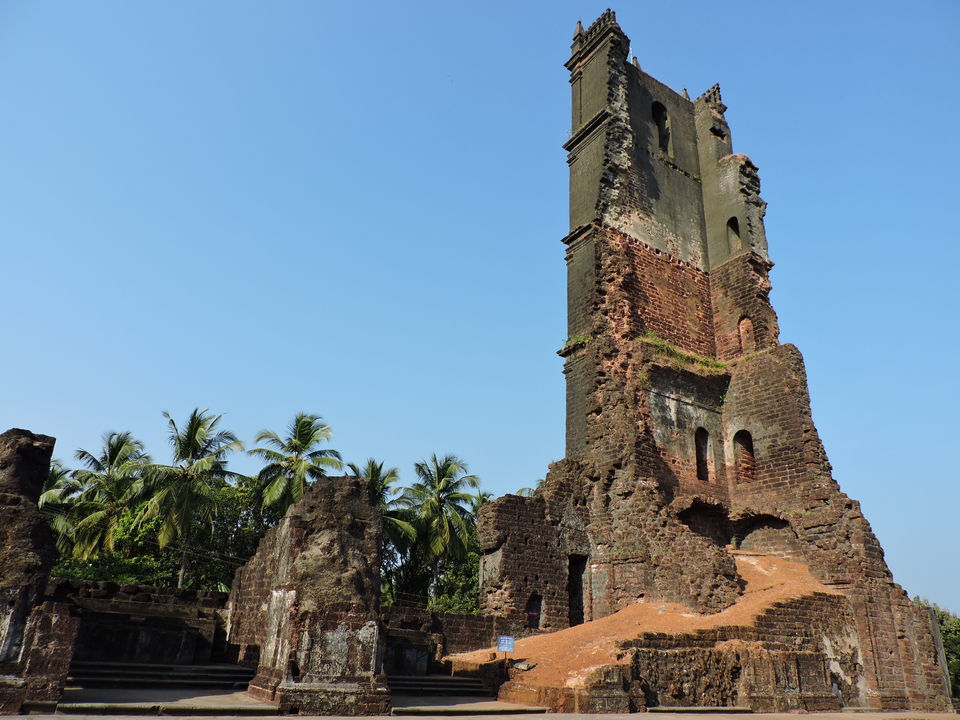 Nearby there is one more church called St. Cajetan whose architecture is inspired by the Roman Catholic church at Vatican City.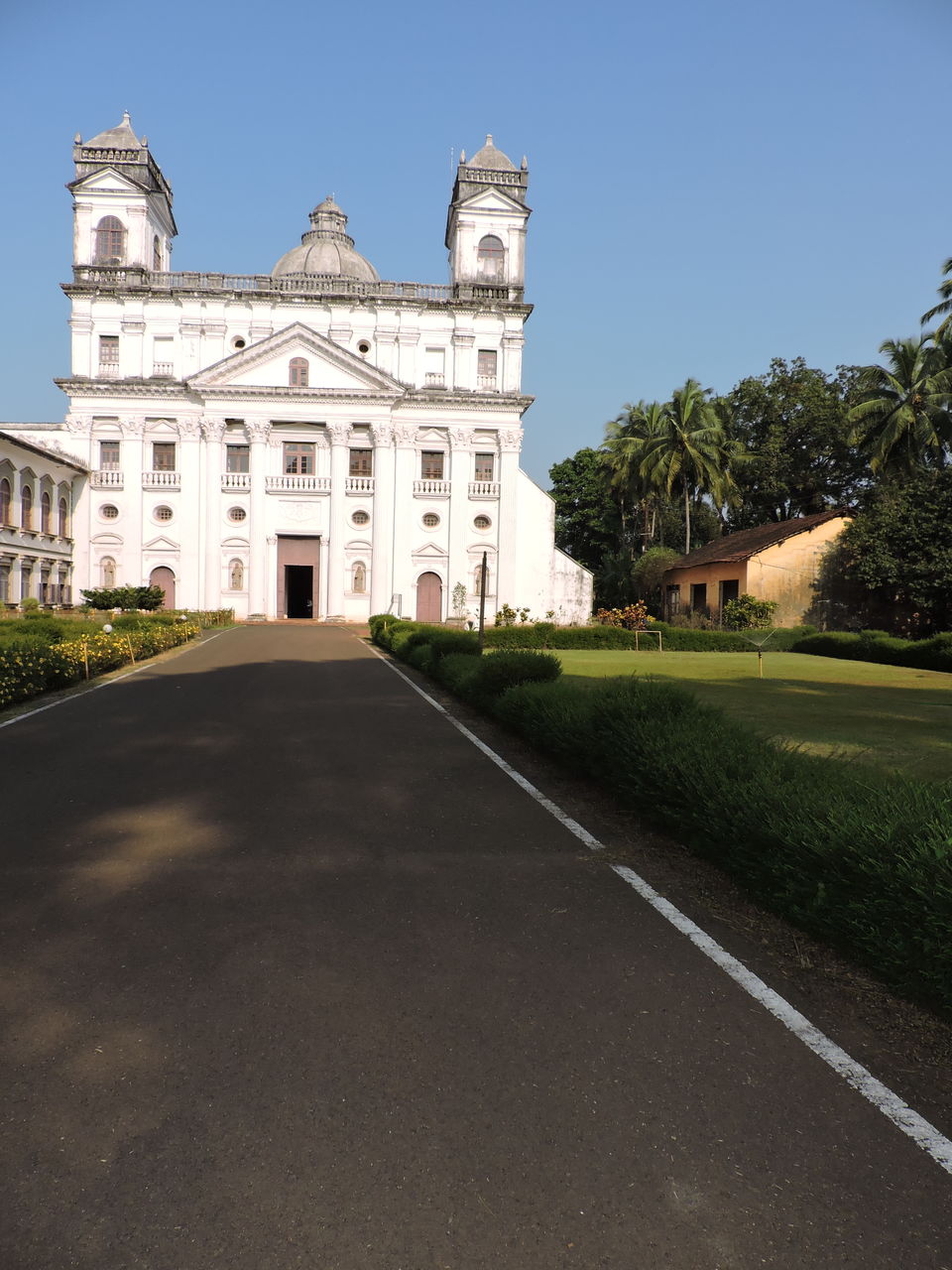 We had lunch near to the church and then headed back to our hotel.
Unfortunately, we had a flat tyre on the highway while returning and it took us quite some time and money to fix it. That's why ask for bikes/scooty with tubeless tyres while renting it.
Next we headed to Dona Paula. It was a waste of time. The place is not well maintained and there is too much crowd.
In the night we had dinner at Souza Lobo at Calangute. I found the place to be a bit overhyped. Food is okay. Tried Fenny.
Third day again started with the walk at the beach. There were lots of water sports guys approaching us for it. They are ready to bargain and could also come down to half the price. Had our breakfast and headed towards Arambol. Its around 2 hr journey from the Baga beach.
We reached Arambol at around 1:00 pm. Had lunch at one of the shack there. Goan fish curry was really good. I heard that its one the best and clean beaches in North Goa. I was disappointed though. The beach is not maintained well. There is also a fresh water lake nearby which is around 1 km from the beach. The lake is in complete shambles. If you are planning to visit just avoid it. Apart from that there is nothing much to see or do at Arambol.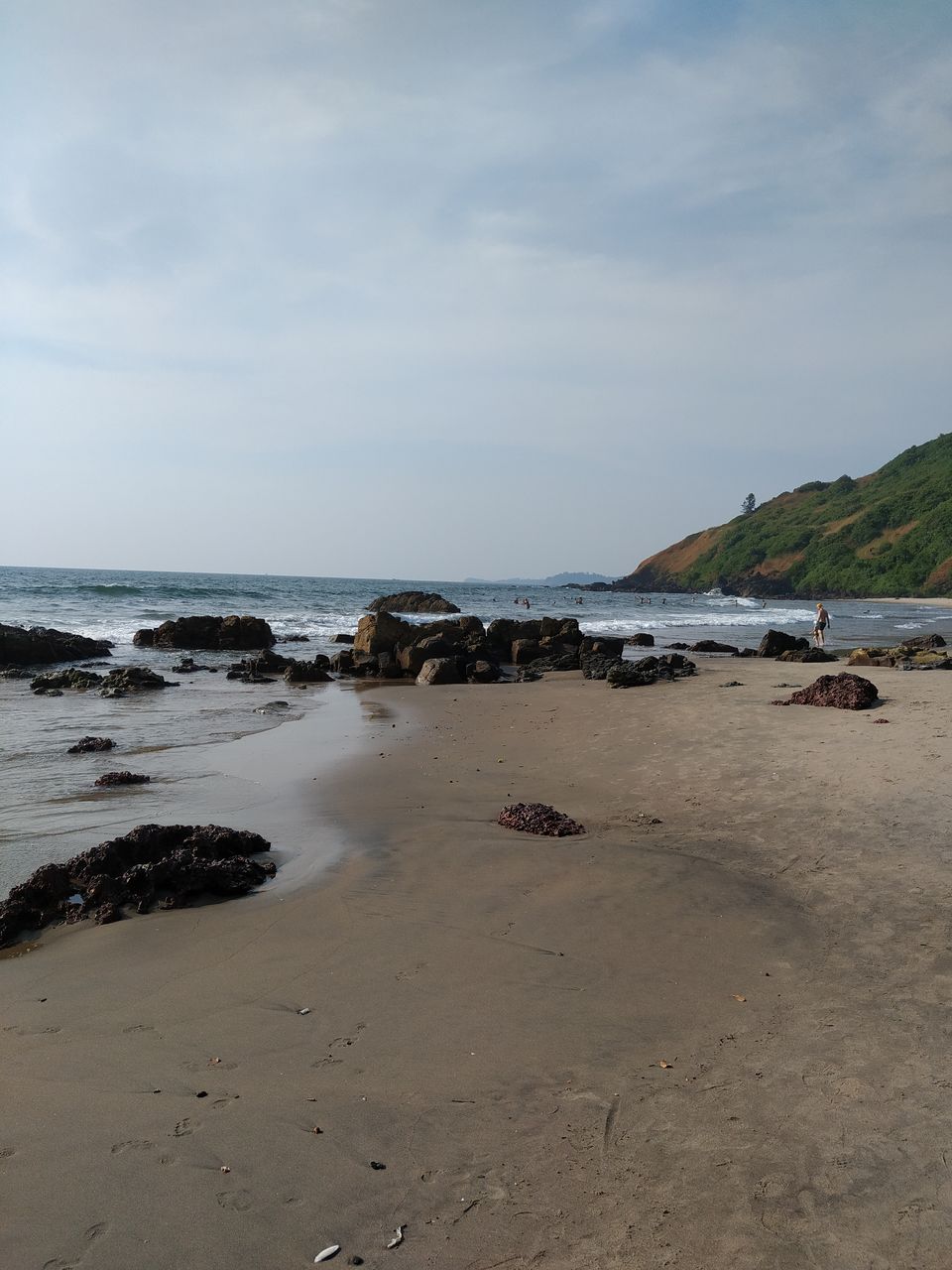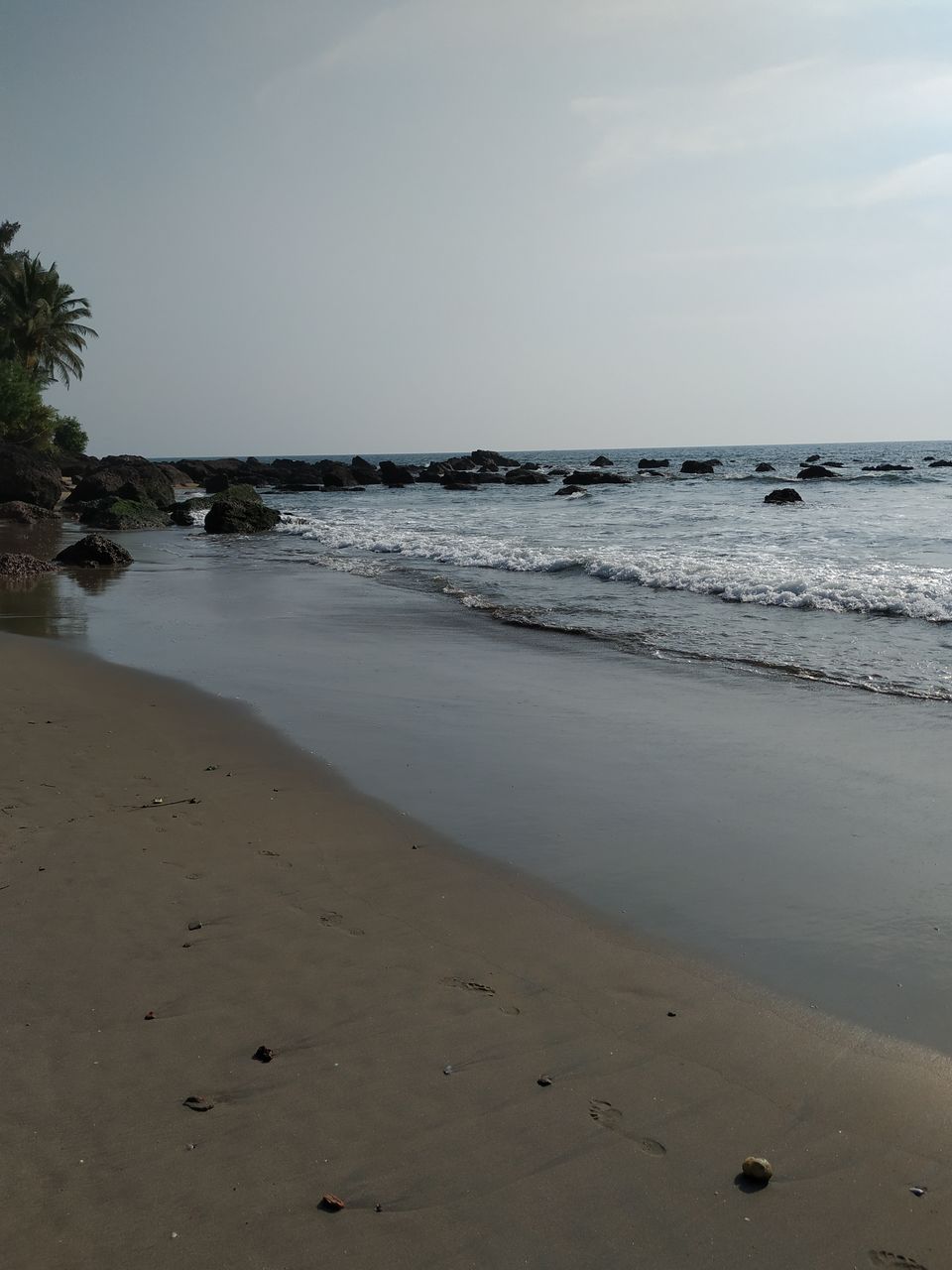 It was a disappointing day for us. We headed back to our hotel. There are lots of cashew and Sula vineyard wine shops throughout the area. So can have some for your home.
In the evening we visited Tito's Lane. Its quite lively place with pubs and discs. In the night we had dinner at St. Anthony's Shack at Baga.
The last three days had been very hectic. We wanted to relax and spend time at the Baga beach itself.
Finally we went to Britto's for our lunch. It's a nice place to spend time and have some good food. Do try baked crabs, its amazingly delicious. We had a nice walk around the streets of Baga-Calangute road and collected some souvenirs.
That's it. We wanted to go to cruise Casino's near Dona Paula but couldn't make it. Will cover next time we visit Goa. Overall it was a good experience and I wish to visit again.
Frequent Searches Leading To This Page:-
north goa beaches vs south goa beaches, top south goa beaches, goa travel packages from delhi, places to visit in goa in 2 days with family, goa things to do in north goa, goa things to do in south goa