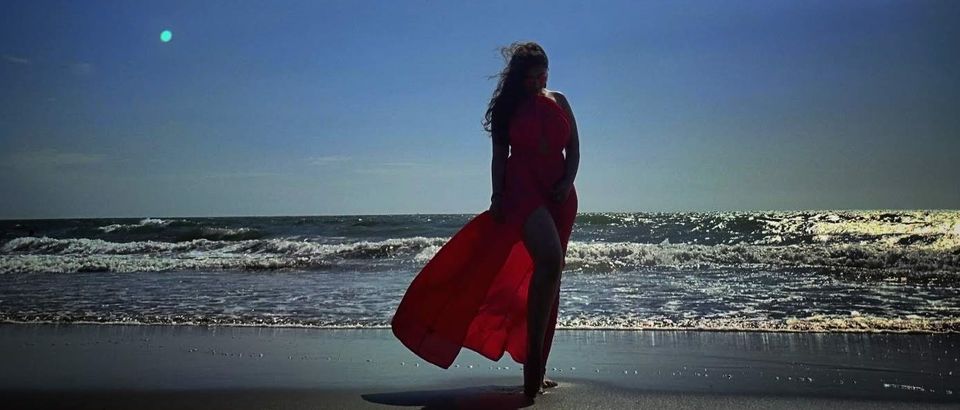 What is the first thing that comes to your mind as soon as you hear 'Dil Chahta Hai'? By now, you might have guessed it, Right? After all, the Party Capital of India isn't that unpopular. I must tell you that the movie Dil Chahta Hai is one of my favorite childhood memories. Being lucky, I had the chance to visit Goa multiple times! But, it's never too late. Be it family, best friends or partner, Goa's craze never fades away. In the next few minutes, I'll take you through one of the most amazing trips of my life. Not only the best one, but it was under budget as well, especially if you're a college student looking to travel to Goa with your buddies and blow off some steam.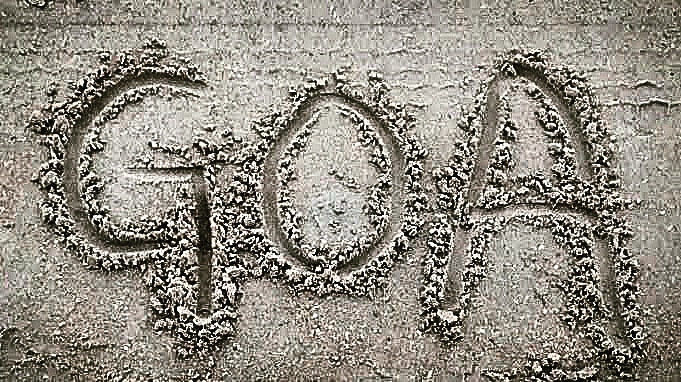 The trip started with a bunch of friends coming from Delhi while I flew from Bangalore straight to Dabolim Airport with a few other friends. Early in the morning, we were off to South Goa by taking a taxi from the airport. It cost us around 1800 bucks for 1 taxi. We had a booking at the beautiful and calm Patnem Beach Resort which I would suggest to you as well, if you are planning to stay near the beach. I really loved the strategic location of this resort and it wasn't very heavy on our pockets either. Sadly, I did not get a lot of clothes for the trip because I could not take time out of my busy schedule to shop. Hence, we did some shopping at first from the market in front of our hotel, which was right next to the Patnem Beach. Then we walked to the Round Cube shack, situated at the Patnem Beach, for a gratifying lunch and drinks. After having our meal, we headed to the waters to have some fun! Patnem Beach is a real serenity. There are a lot of yoga centres right at the beach as the peace and tranquility attracts yoga enthusiasts from all around the world. With plenty of shacks throughout, light crowd and clean waters, it was one of the greatest beaches I had visited and I highly recommend it to the ones who are going on a really chilled out and soothing beach vacay! I would name it as 'Pleasant Patnem'.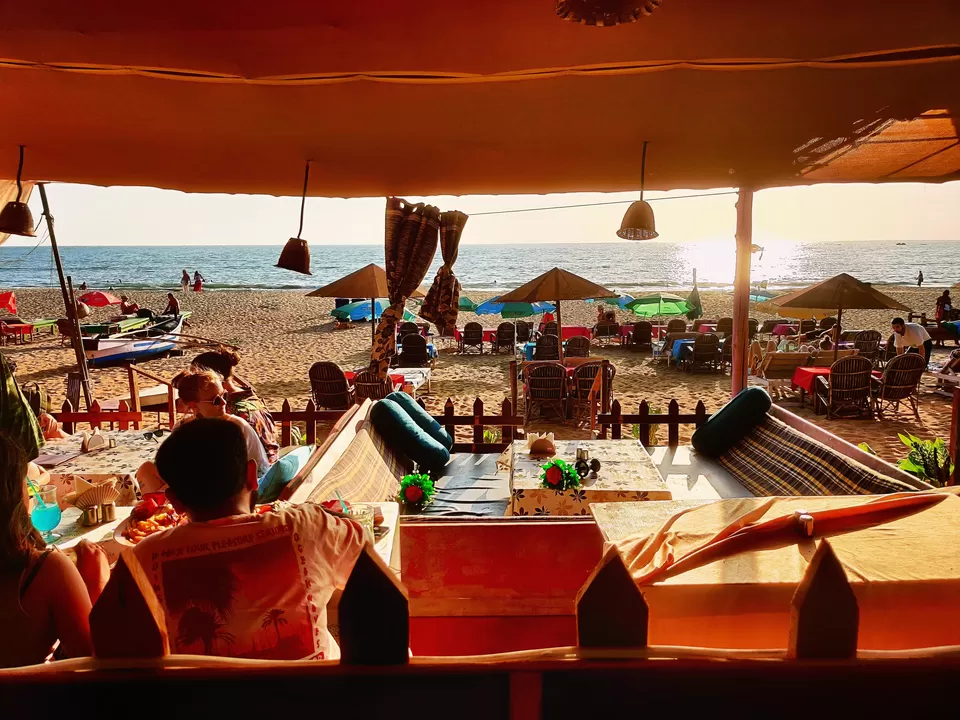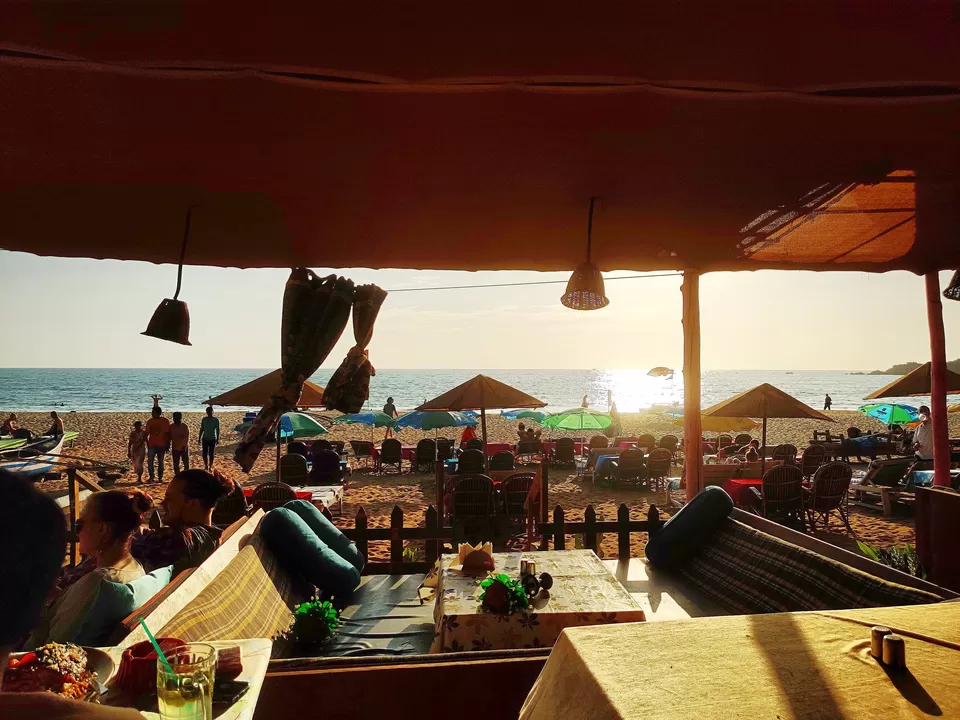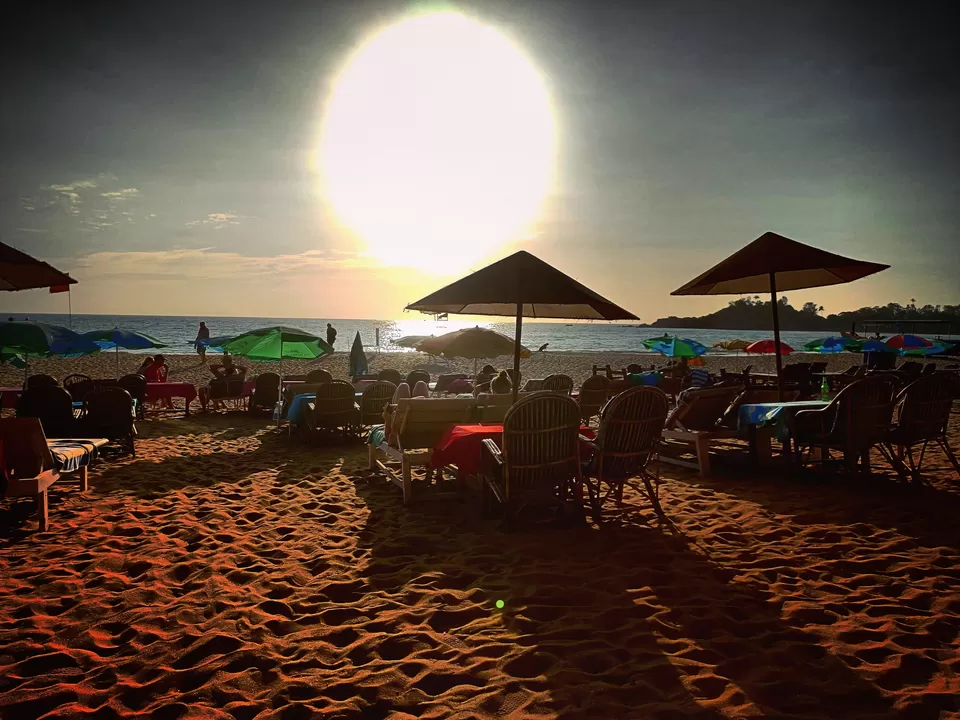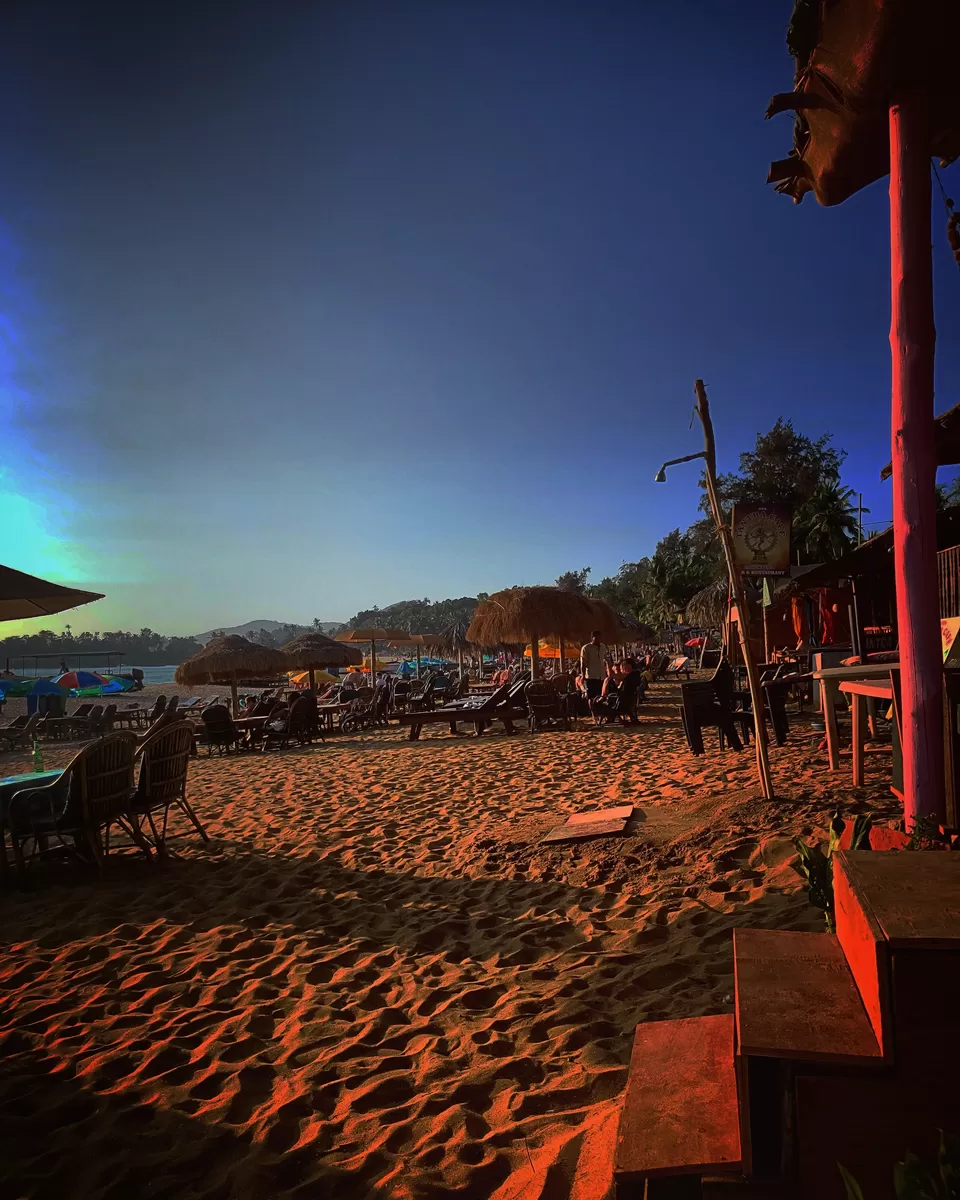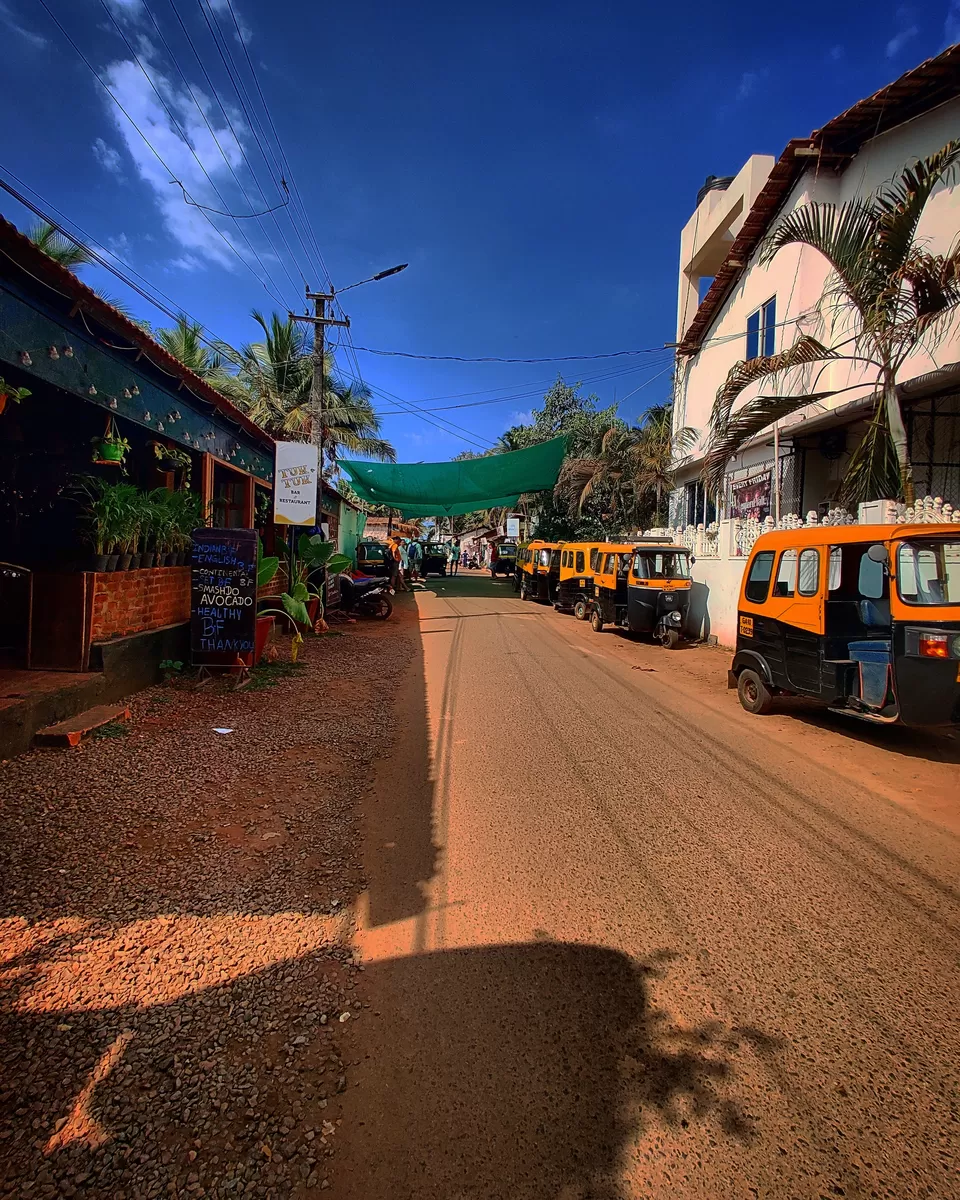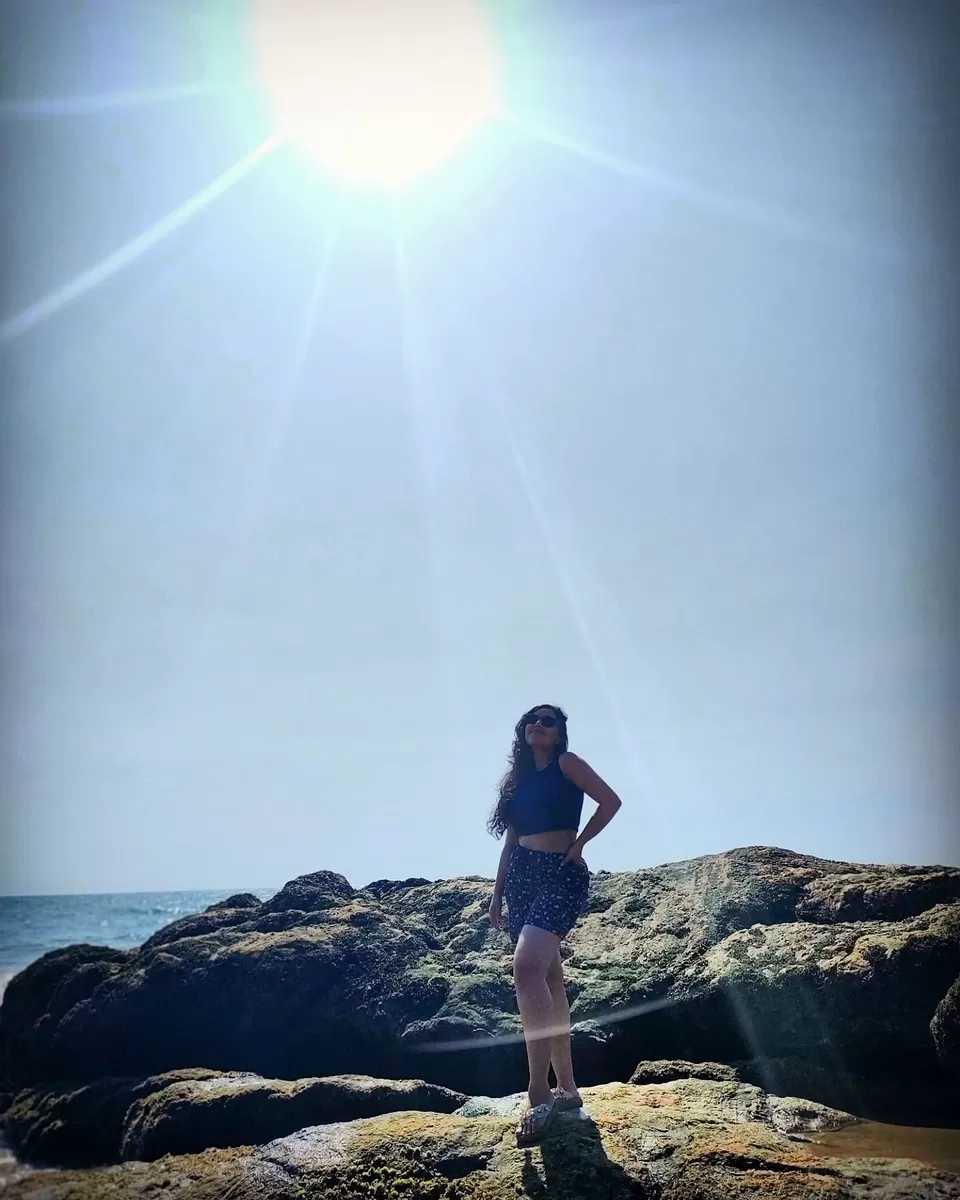 After changing our salty ocean clothes we went to the Palolem Beach, which was about 2.5 km from our resort, via an auto that cost us around 200 bucks. It was a vibrant place, with a huge crowd and a large number of shops selling everything from accessories, clothes, home decor to musical instruments (I tried playing ukulele at one of them while my friend played the guitar and we jammed on the spot)! Palolem is undisputedly the most famous and one of the most visited places in South Goa. I would like to call it 'Prominent Palolem'. We strolled to the Dropadi Bar and Restaurant for a fulfilling dinner as this one is really popular and was jam-packed. However, it closed at about 11 PM at night. Hence we wandered on the beach till we discovered the Silver Star Bar & Restaurant, a few shacks away from it, to celebrate my best friend's birthday! This is the only restaurant in that area which remains open 24*7. It had a light ambience and apparently all the crowd had moved to that place by that time. Late at night, we returned to our resort for a good night's sleep.
New Day, New Adventure as they say; this day was meant for some spectacular escapades! After having breakfast at the Patnem Beach, we hired scooties and left for one of the most secluded and least visited beaches of Goa. Polem beach is the last beach of Goa towards the South and is just a few kilometres from the town of Gokarna situated in Karnataka. I felt, I just wanted to explore more and more of the hidden, less visited and calmest places on this Earth. The road to the place was really smooth and the views were picturesque all along! This beach might be called 'Placid Polem'. After spending some time there, we set off for another adventure. 40 kilometers from there is a place called Cavelossim. Covering that much distance, through the hilly terrain of South Goa, that too on a scooty! No less than a daring experience, I bet.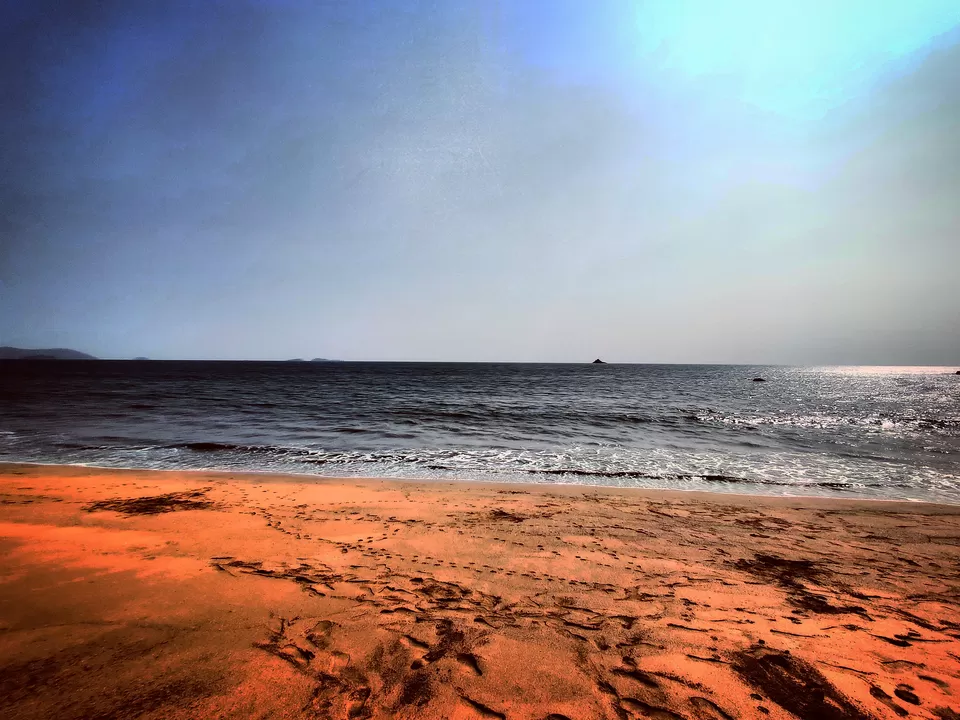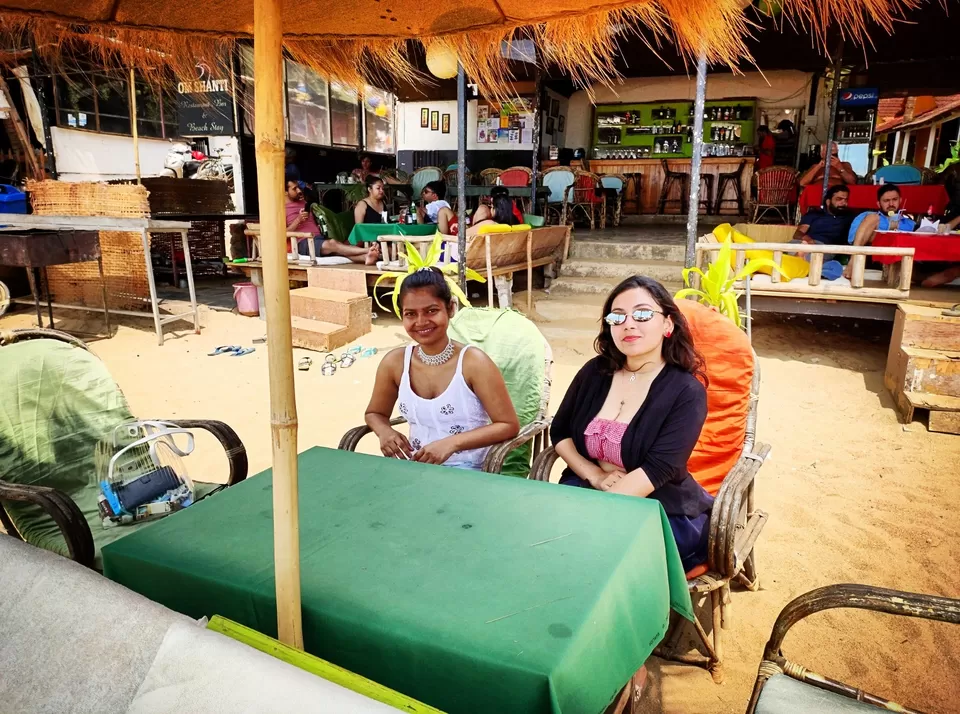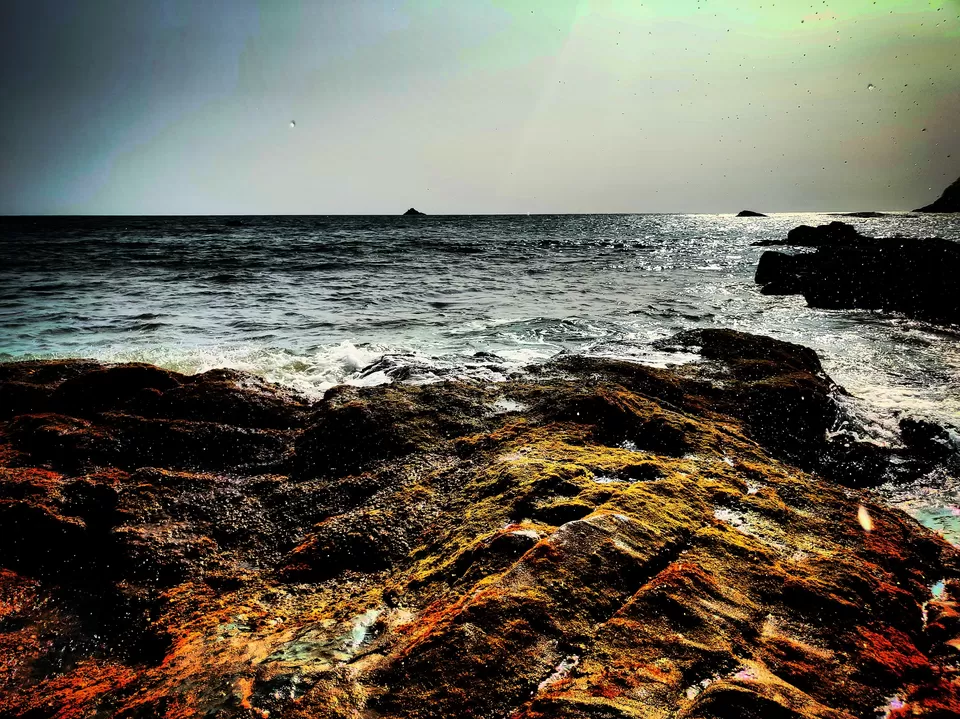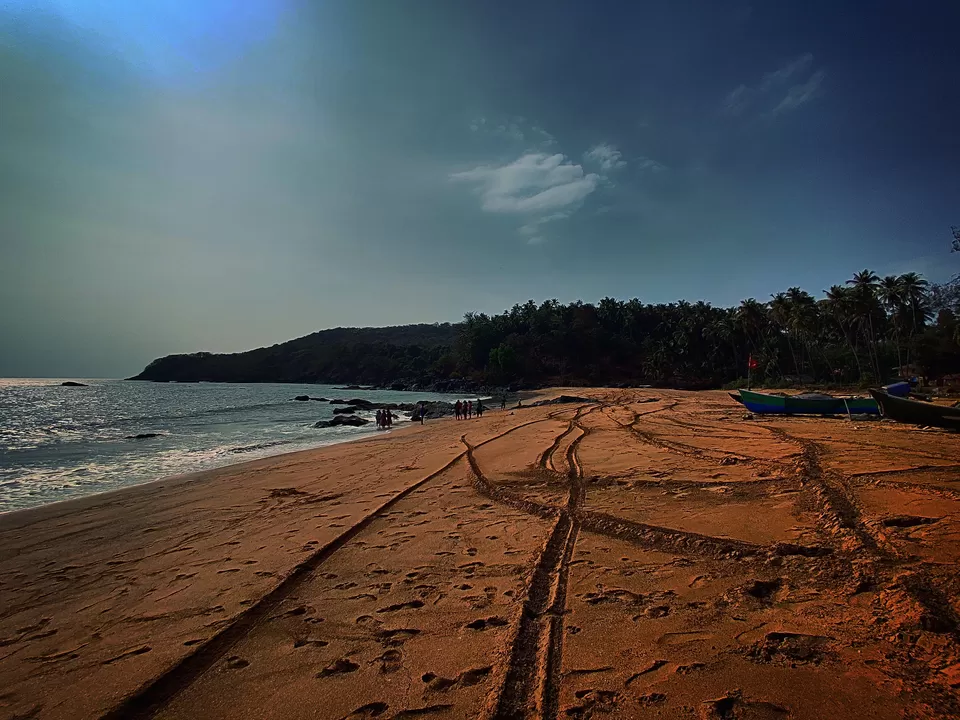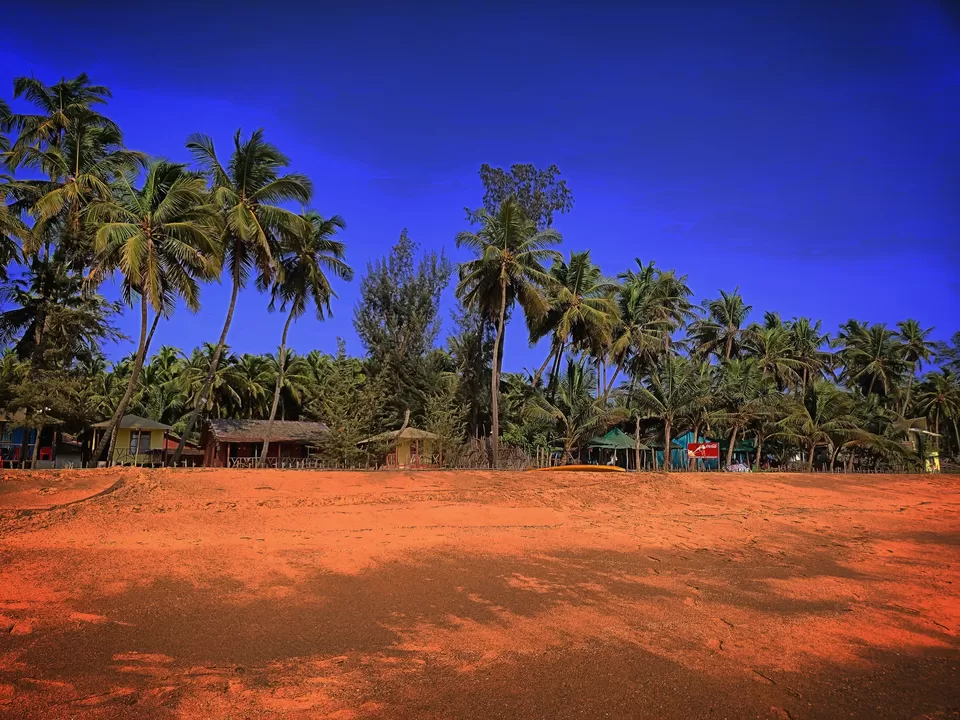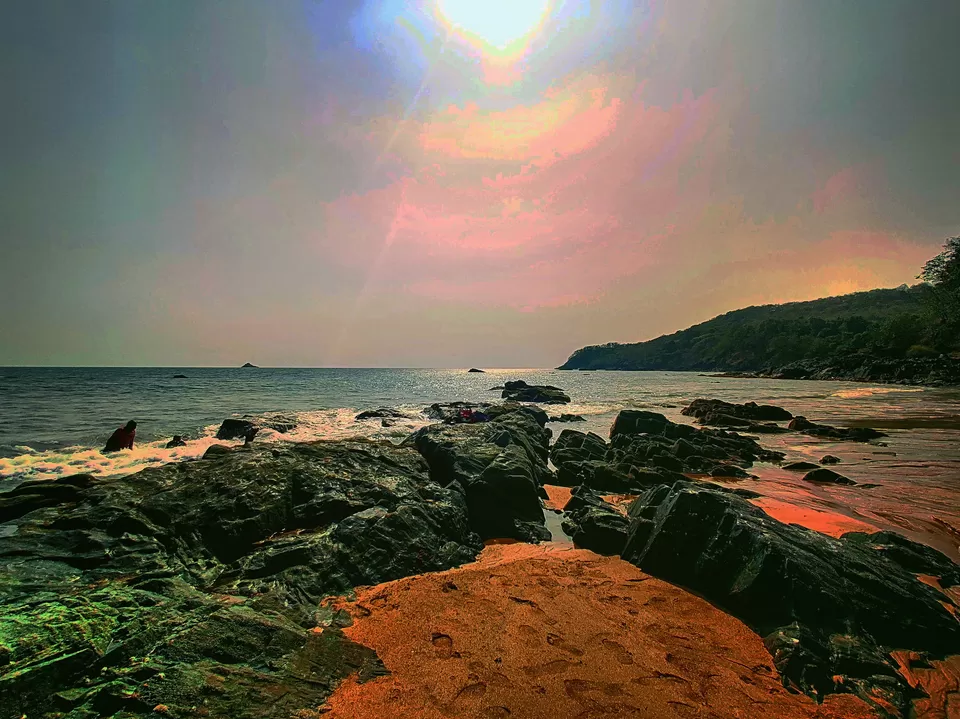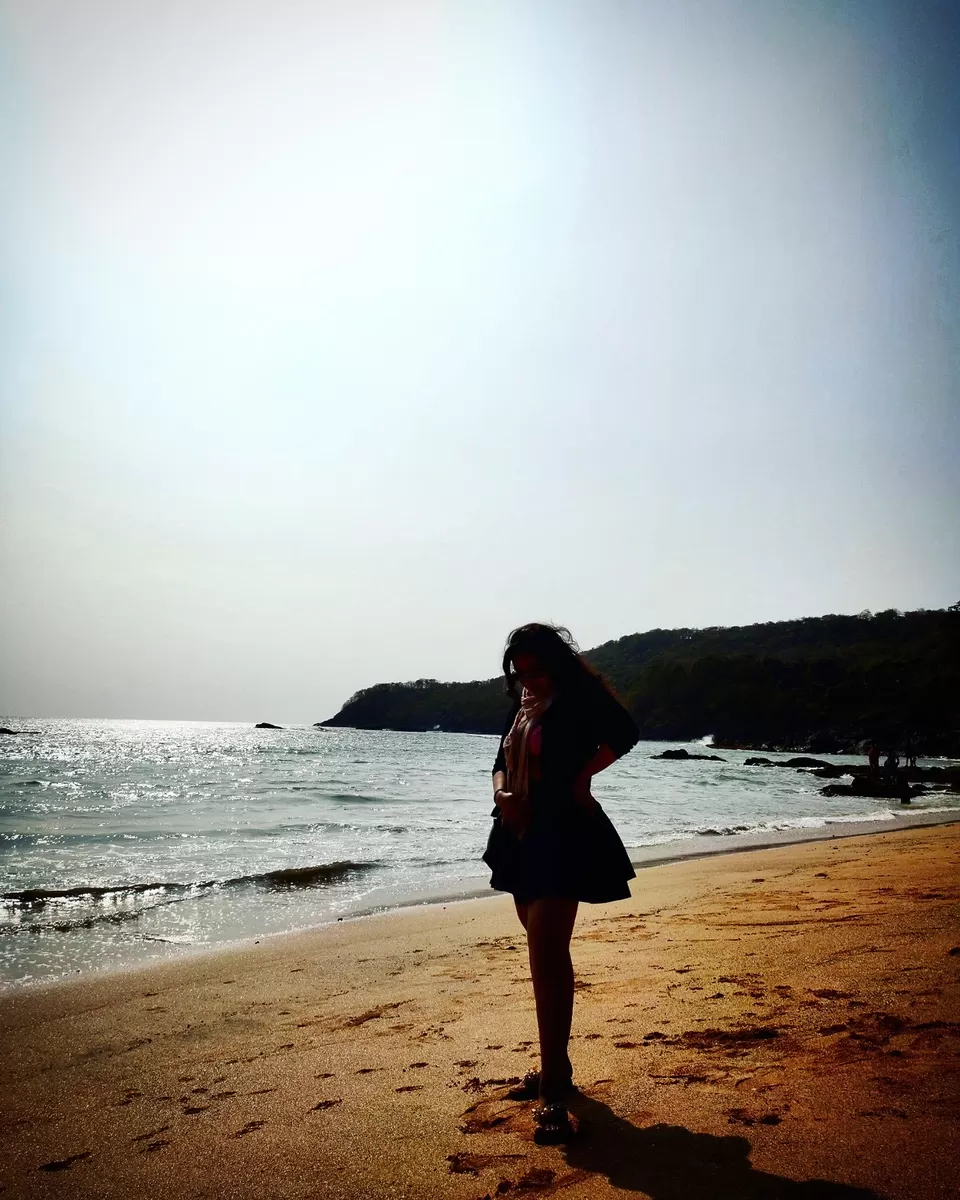 We had our evening meals at the James's Cafe Beach Hut situated right before the Cavelossim beach. Then we set out straight to the beach to view the magnificent sunset. This beach was one hell of a place with party kind-of an atmosphere all around and with people ranging from solo travellers to big groups of youngsters & families belonging to various countries. This beach is definitely 'Captivating Cavelossim'. After having a walk along the shores, we decided to head back as it was already dark. We rode scooty for another 1 hour covering 30 kilometers of distance to reach back to our resort. It was dark; no people, no lights on the entire hilly road. We were riding under the moonlight, all alone, following the stars (just kidding, we had Google Maps on). Honestly, I would recommend hiring a car or taking a taxi rather than a scooty to anyone travelling to South Goa. It would be more comfortable as the distances are large and the roads are hilly and become quite scary at night. Talking about the expenses, one scooty cost us about 400 bucks a day, petrol excluded. A car or taxi would be a bit more expensive. That night, we enjoyed authentic Italian dinner at Magic Italy Restaurant situated at Palolem. I really liked some of the pizzas at the place but authentic Italian may not turn out to be everyone's cup of tea. Later that night, we chilled at the Patnem Beach under the full moon, chatting and gossiping till 4 am in the morning. It was magical! I can't put that experience into words. One must have a beach night during the Goa trip, especially if he/she is coming with their group of best friends.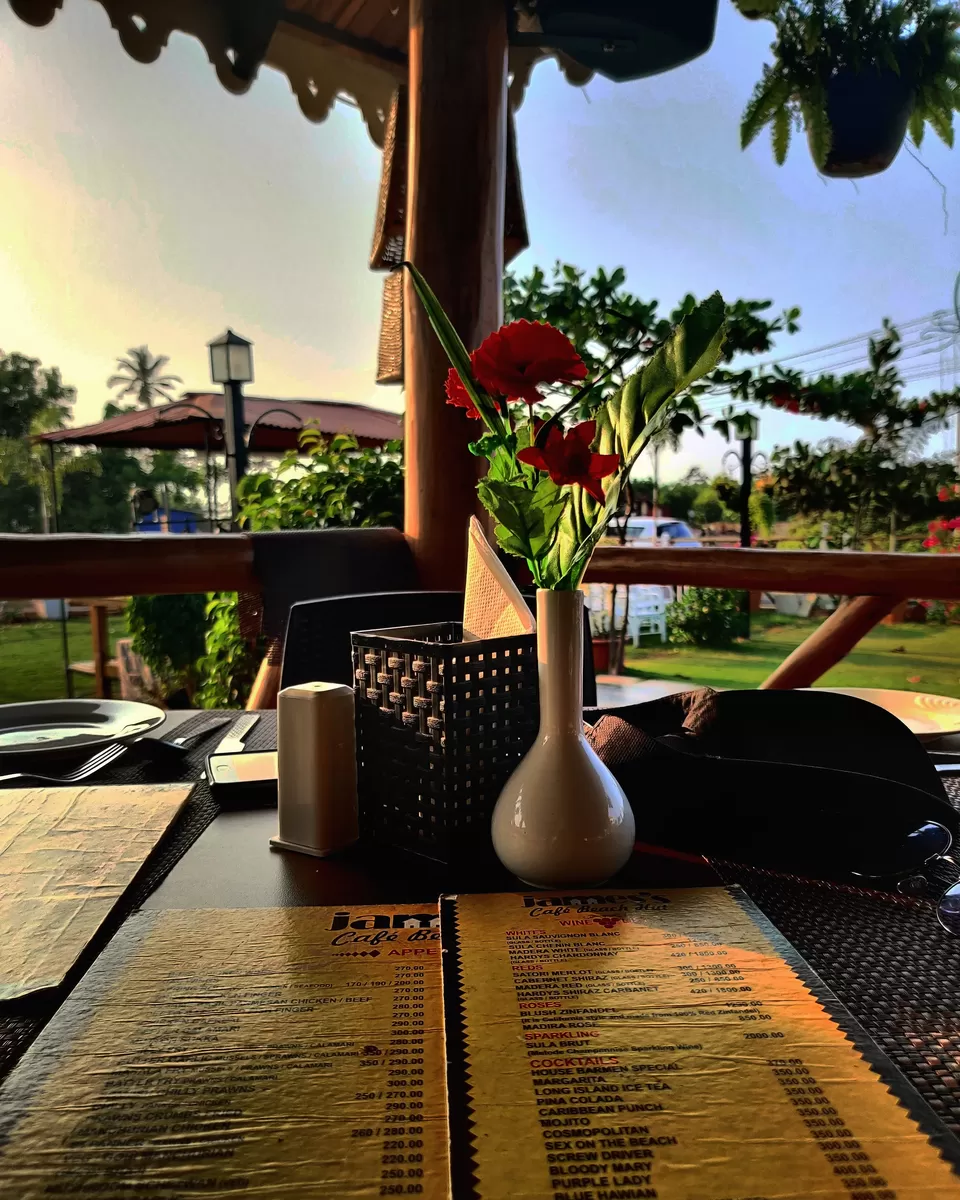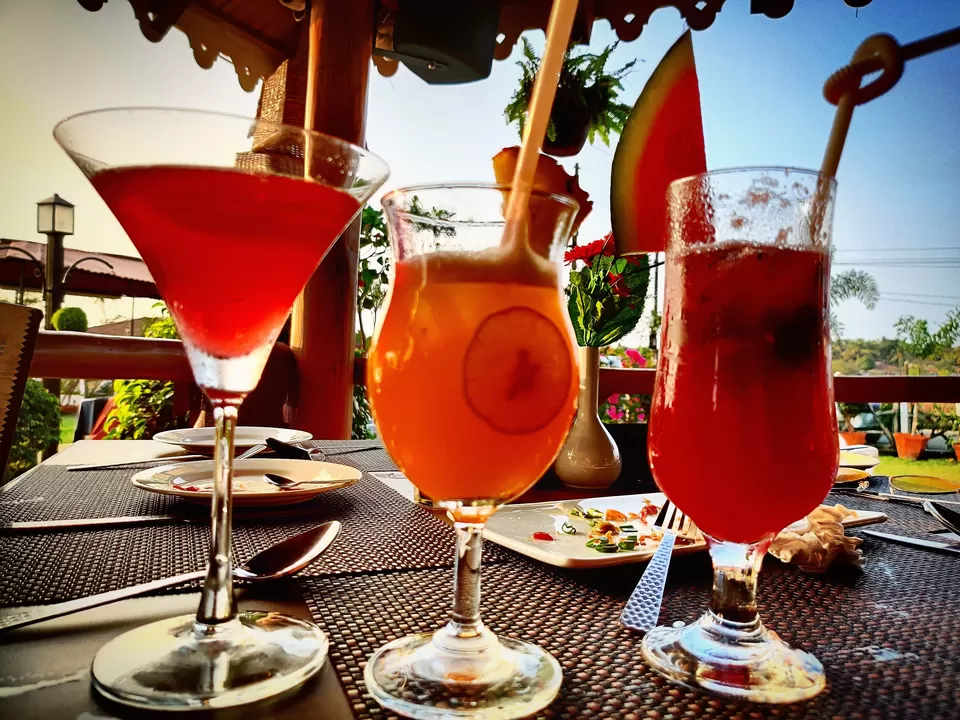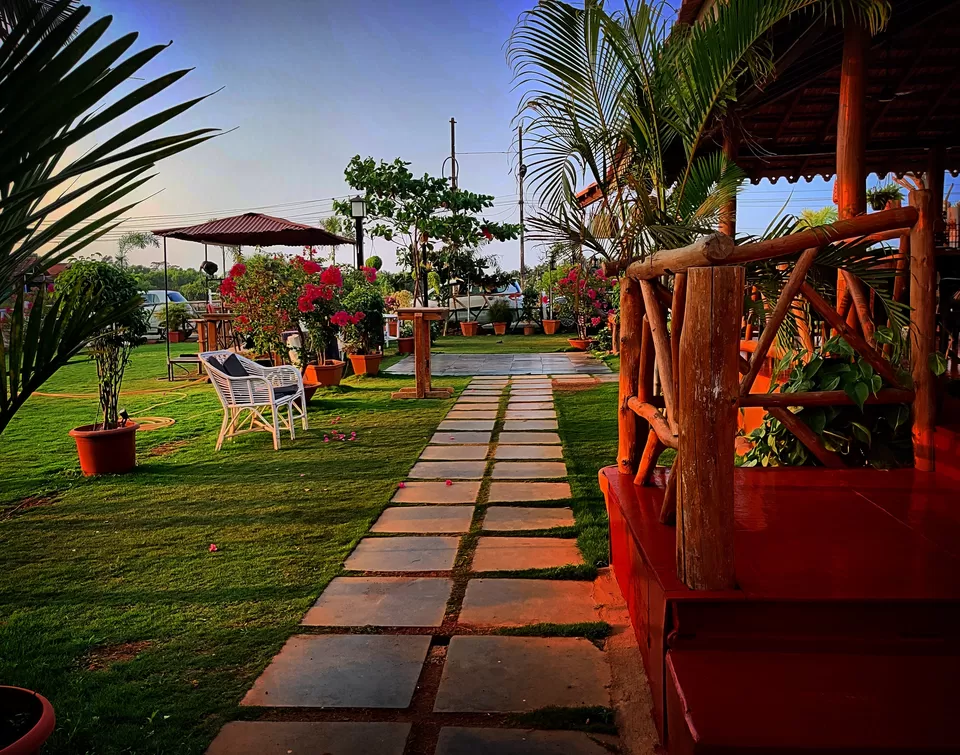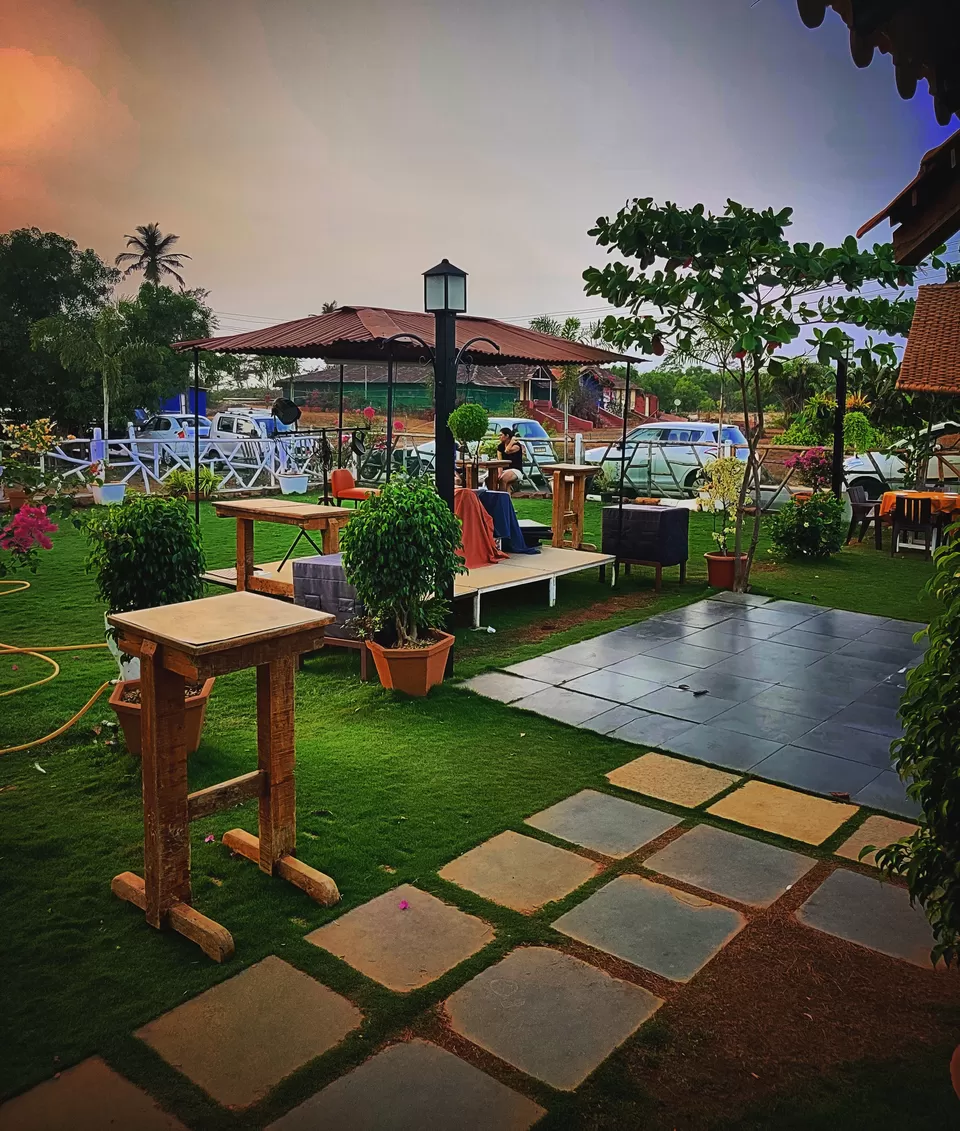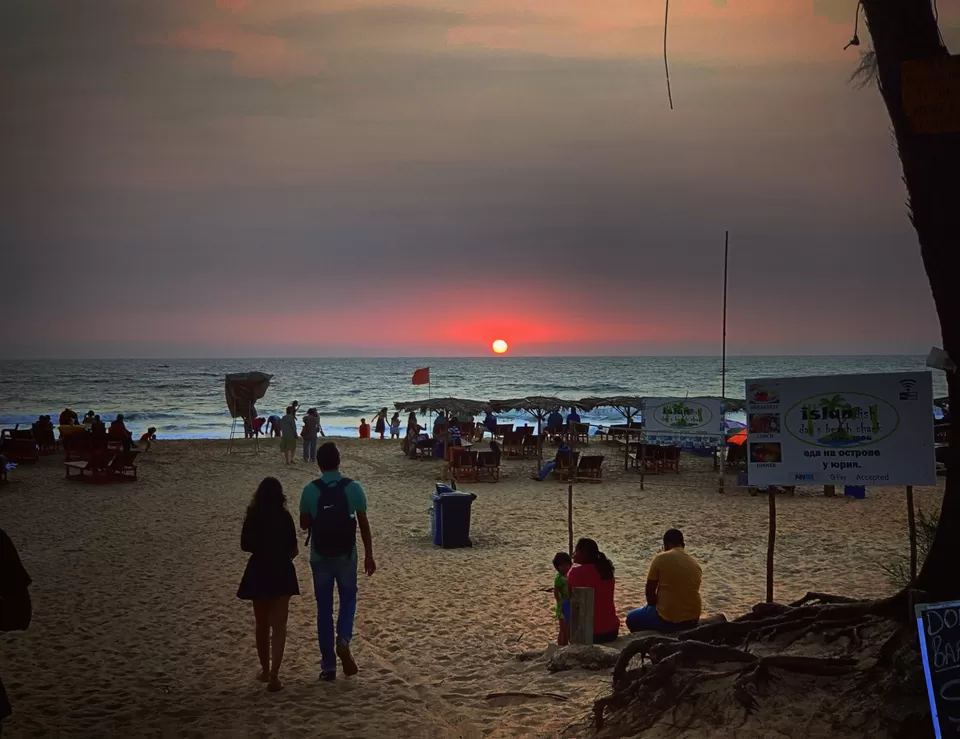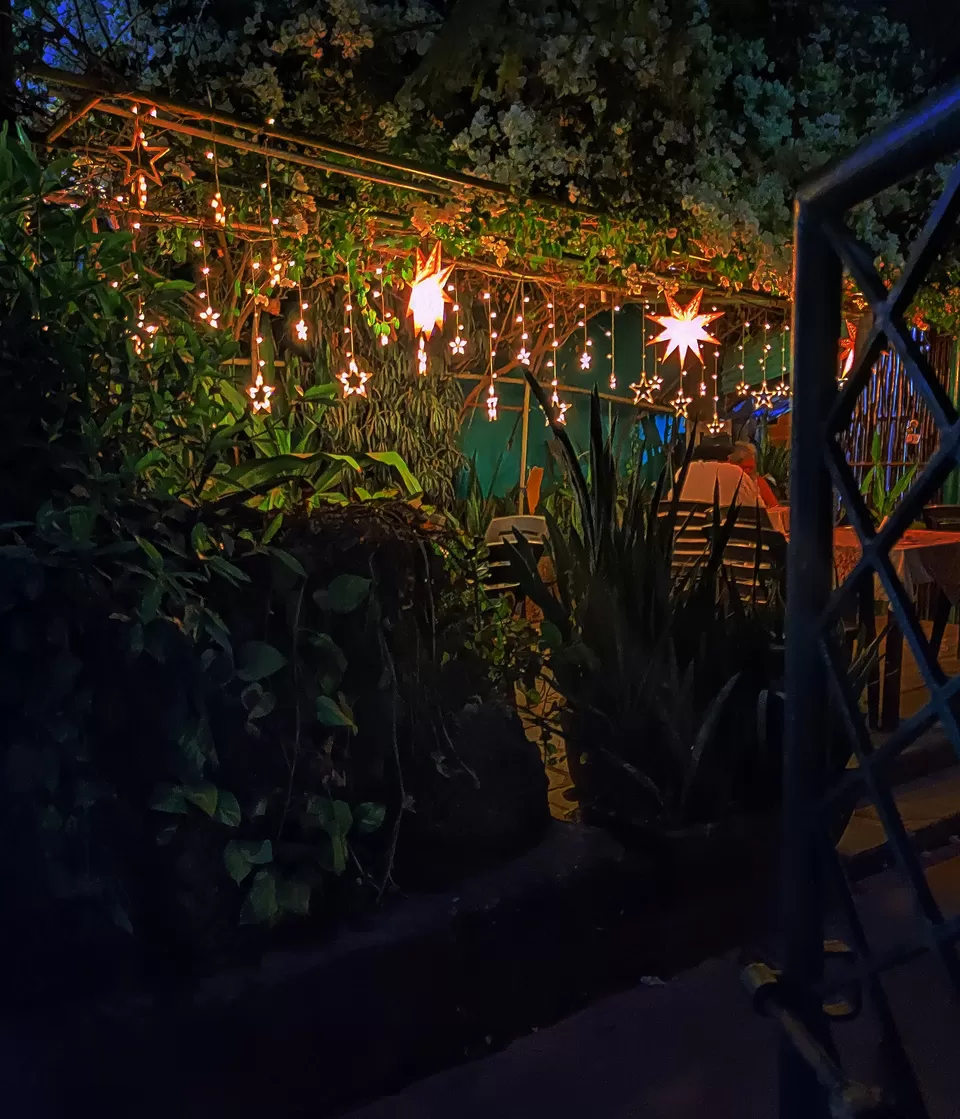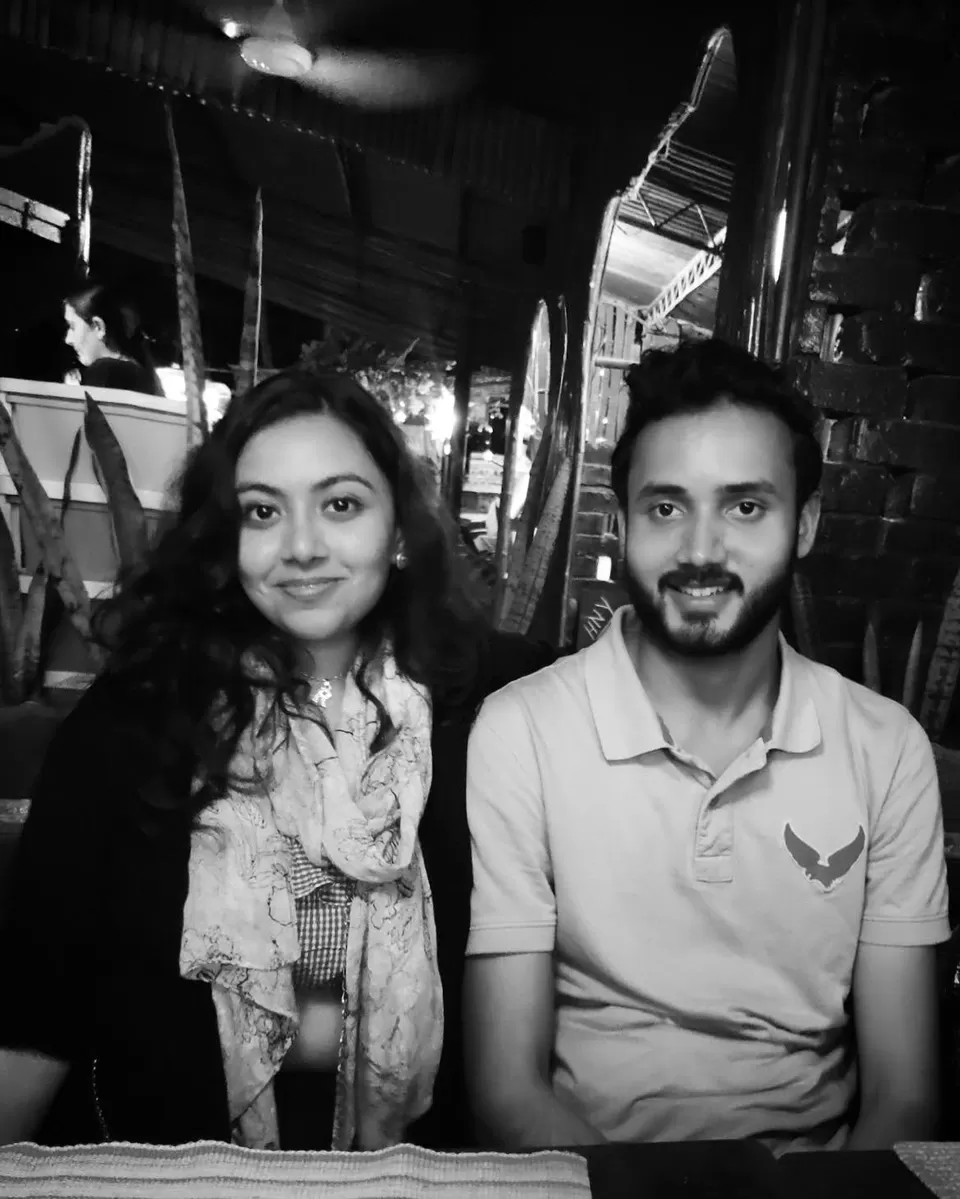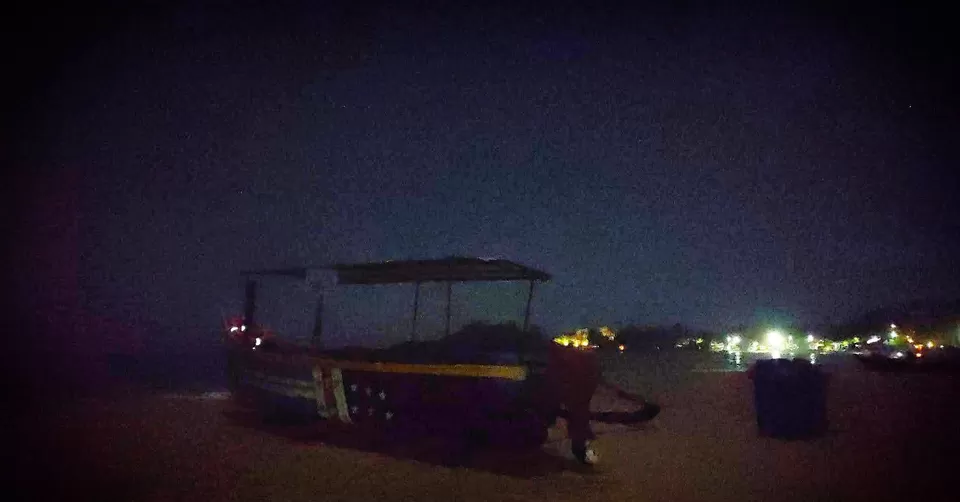 Next morning, we got up and had our brunch at the Om Shanti shack again at the Patnem Beach. By then, I had fallen in love with the vibes of that beach! However, the time had come to leave that place and move on to the next destination, the ultimate party place - North Goa! The destination was far and we got some hurdles as well. We had booked a cab through a taxi app which functions in Goa. After waiting for the cab for an hour, we got to know that those cabs don't work in South Goa. Eventually, we took a local taxi which cost us about 3200 bucks (much more than the app) to reach Resorte Santa Monica located in the heart of Calangute Area. Here, as a caution I would suggest you to pre-book cabs and arrange for your travel in advance, especially if you're in South Goa. As soon as we arrived, we hired scooties for the next 4 days at Rs 350 per day and were off to the Calangute Beach. This part of Goa was totally different from the southern one. It was a highly crowded place with a really big market. One could shop for almost everything from here. Right before the Calangute beach is a street full of tattoo shops, which I had noticed only after being chased by one of the salesman. Althought I didn't try that out, but for the tattoo lovers it's a noteworthy spot. The Calangute Beach is simply a jolly beach. There are a large number of cafes spread all across the beach. One can also do water sports here! I had already had this experience the last time I visited Goa so I didn't try them out again. It is for sure 'Customary Calangute'. We sat for sometime at the beach until the evening and then left for an early dinner at The Fisherman's Wharf Restaurant in the same area where we finally enjoyed some really delicious North Indian meals.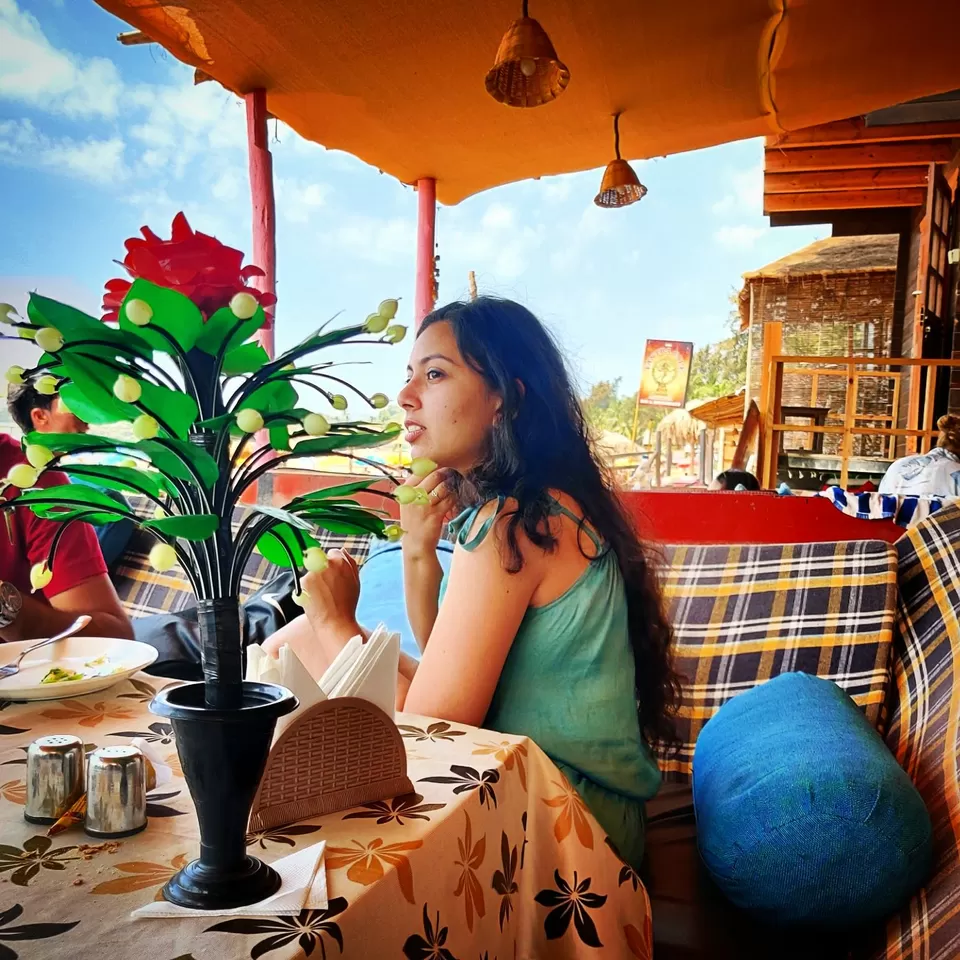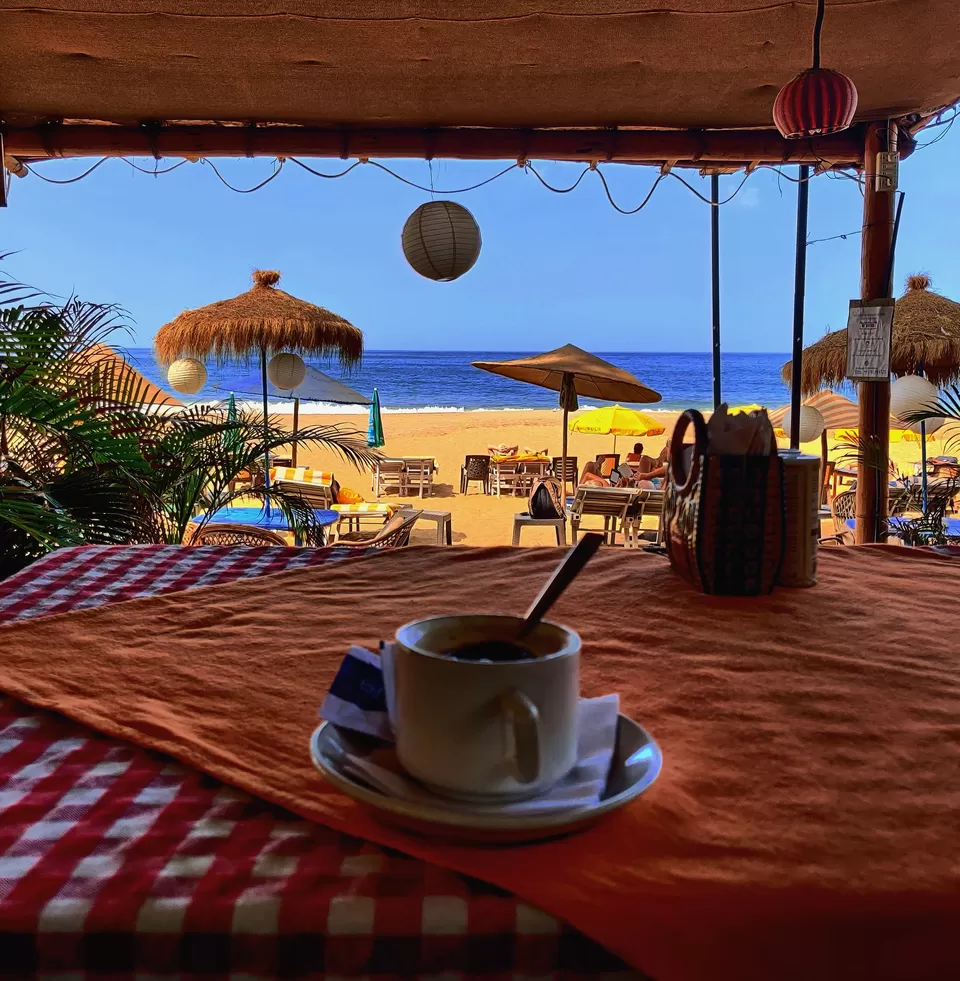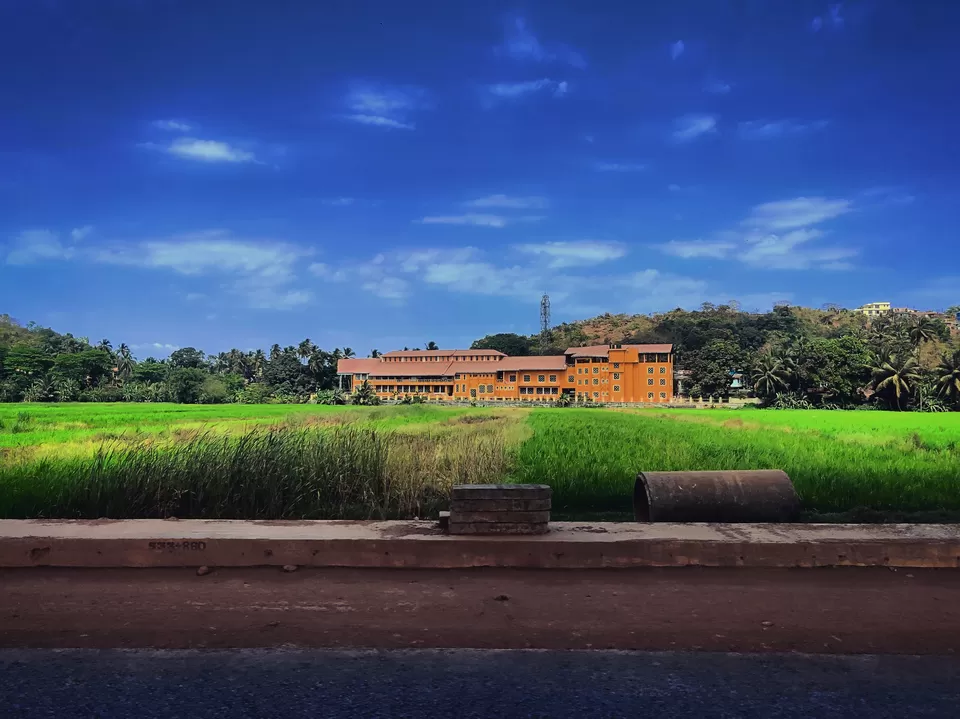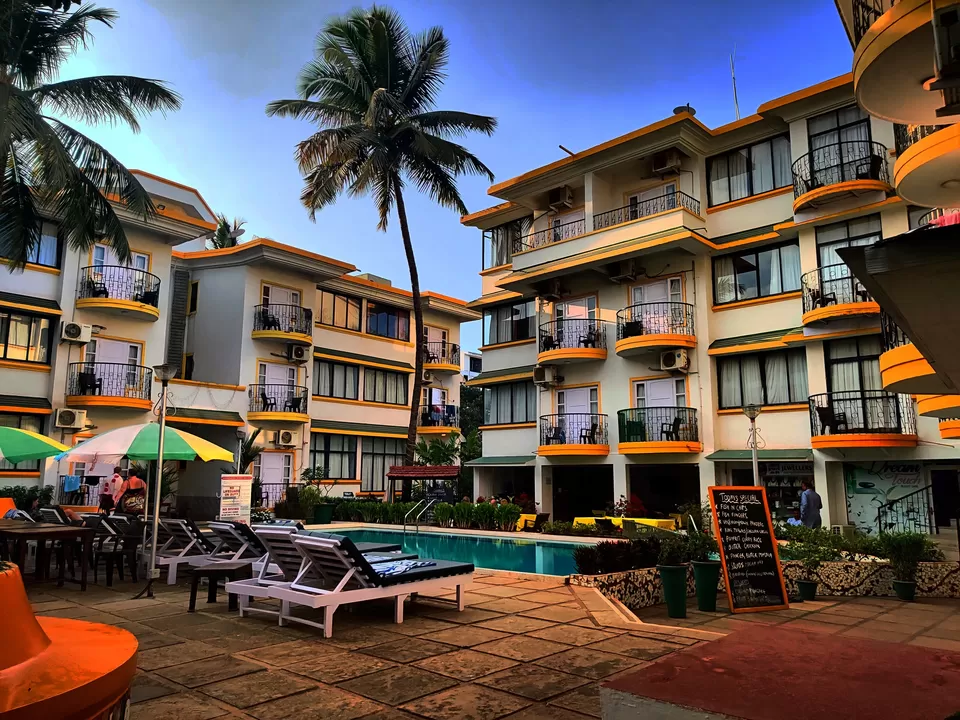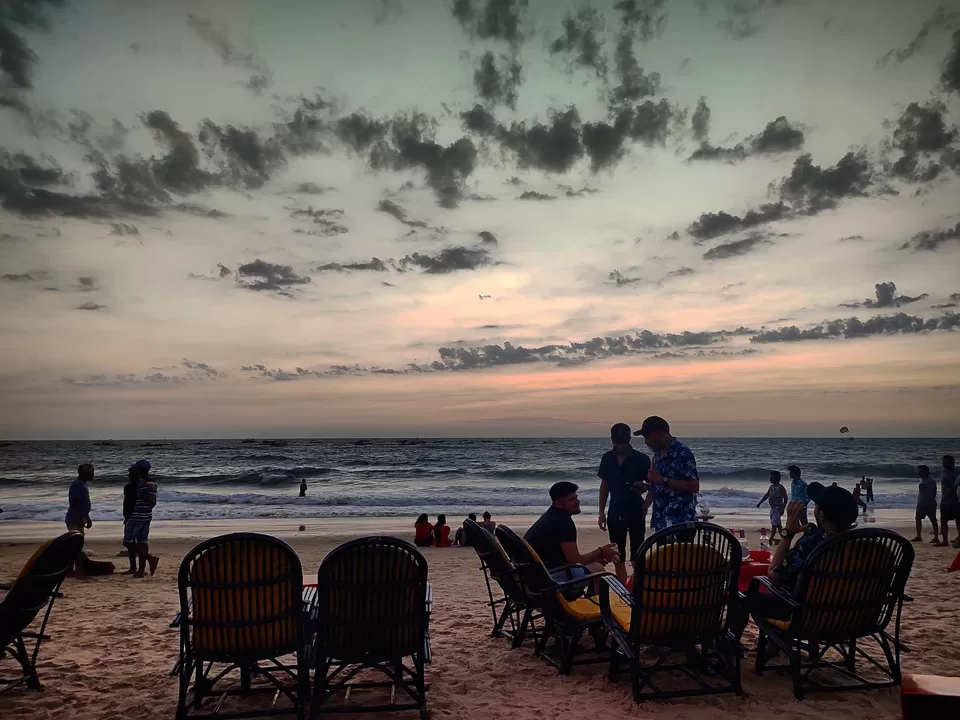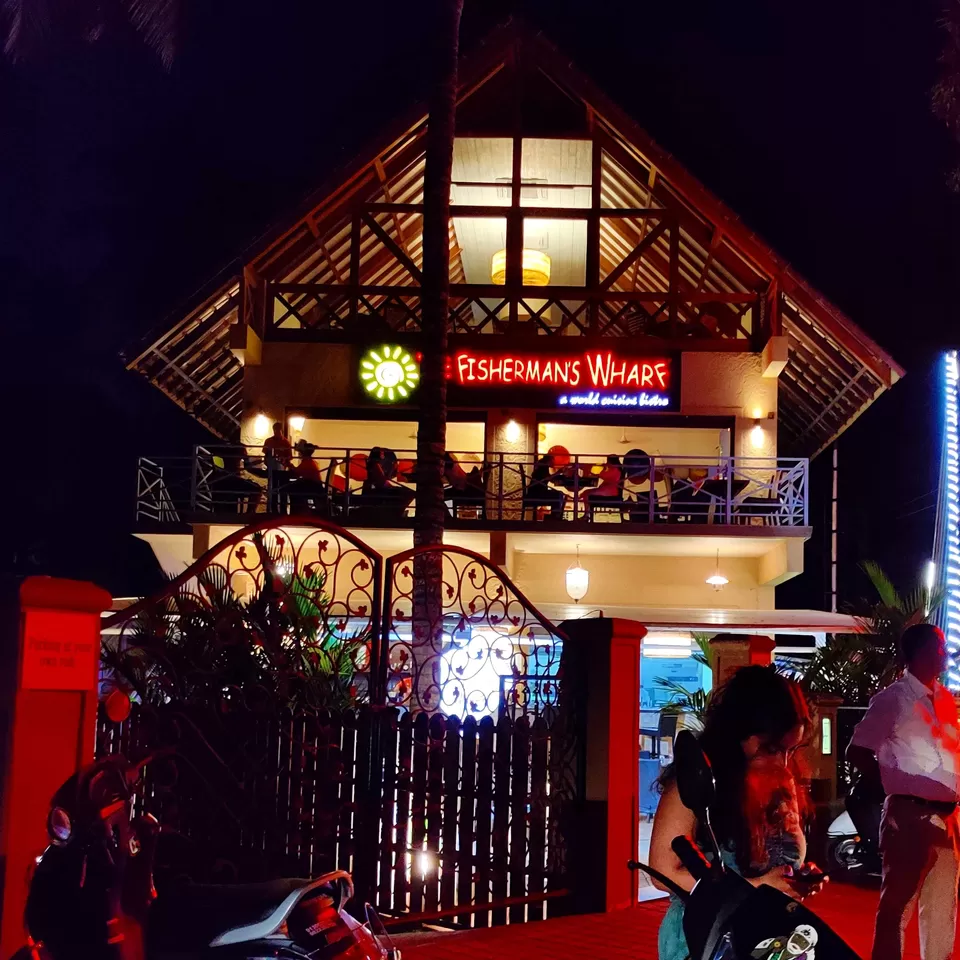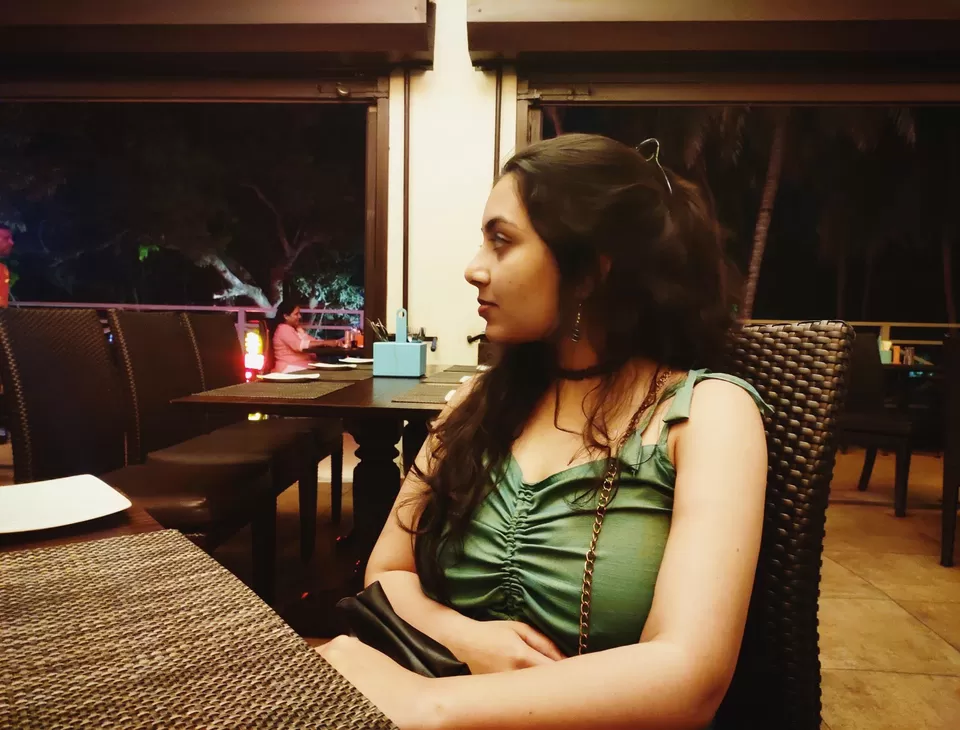 From there, we headed back to our Resort to change into our party clothes for the night. Then, we took off for the LPK Waterfront nightclub. I had visited this place on my last trip to Goa as well and I liked it so much that I wanted to go there again with my best friends! This was truly the most epic night in Goa. LPK aka Love Passion Karma is a must visit place with bollywood music playing, an amazing dance floor, splendid food and drinks and so many spots to click good pictures! The entry fee for the club is 1700 bucks for a couple whereas ladies can enter for free! Stag entry is a hard nut to crack as is the case for most of the Goa nightclubs.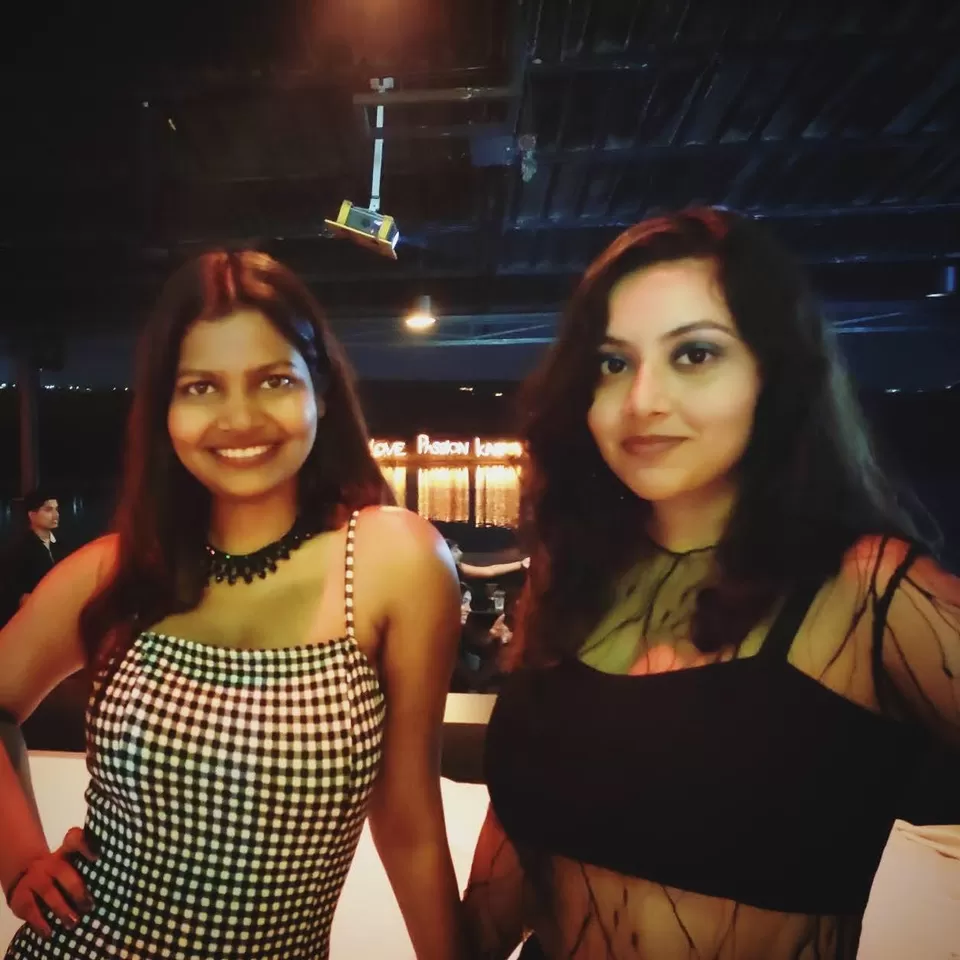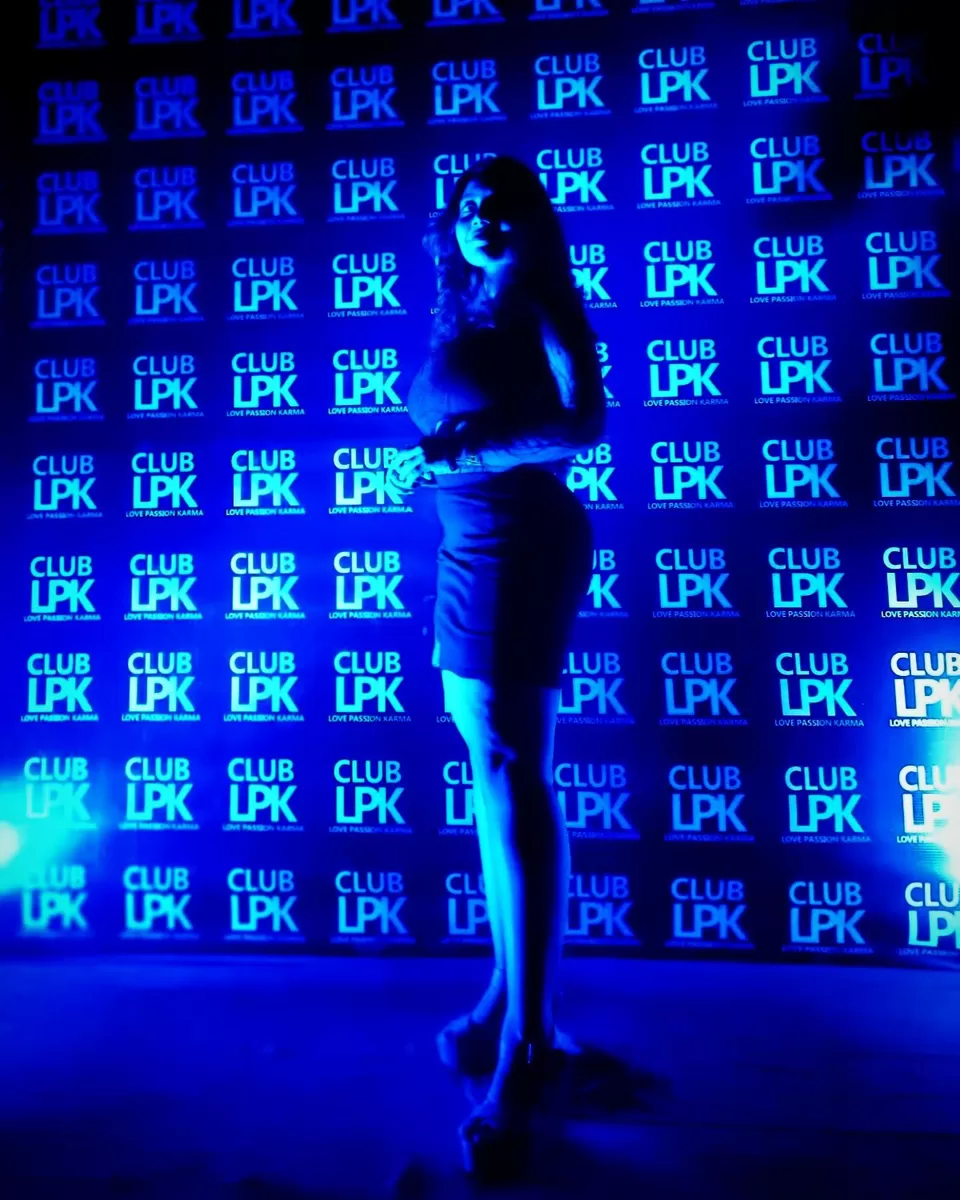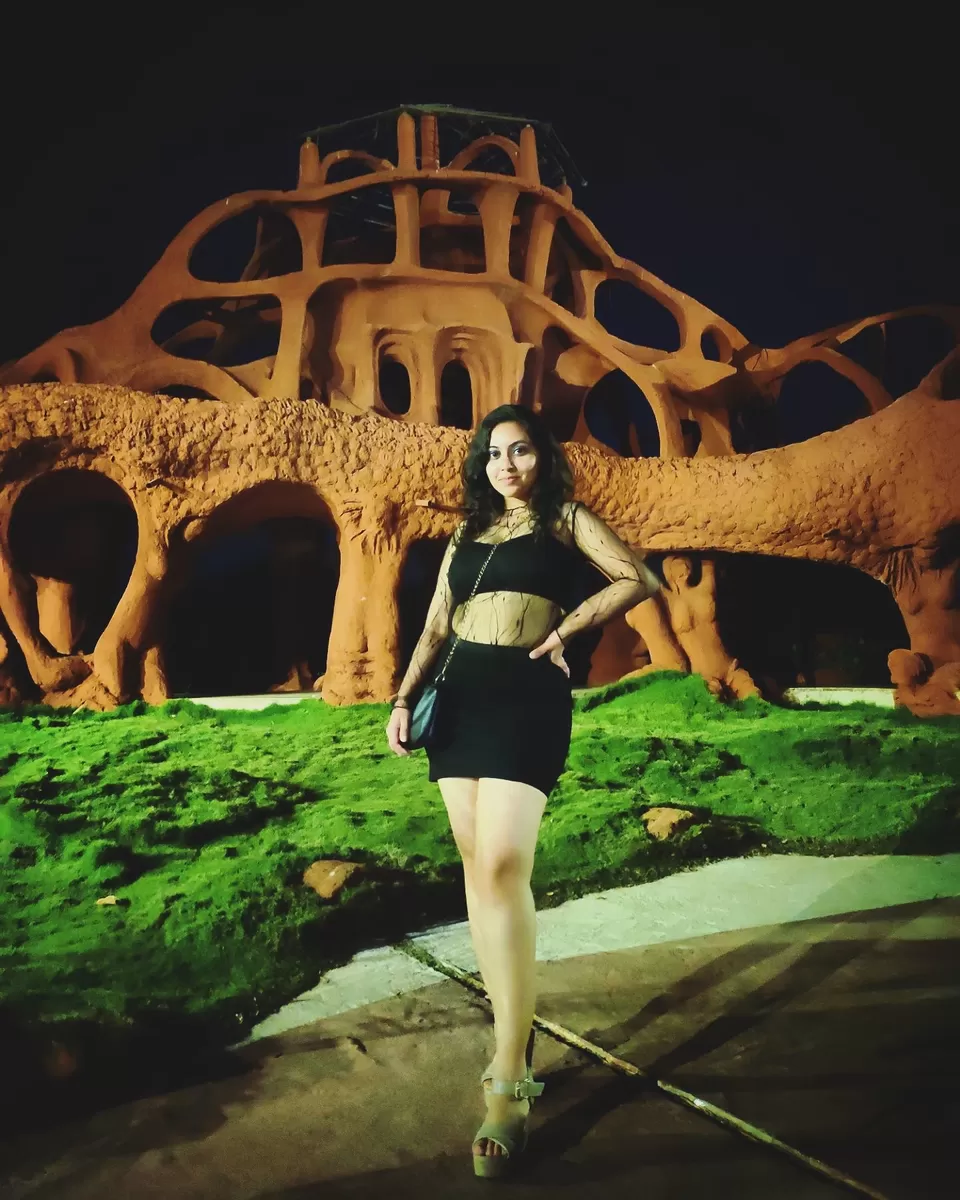 It was a tuesday; I left the resort to go shopping from the Calangute market (as I mentioned earlier that I did not bring a lot of clothes from home). However, we had lost our way and reached the Baga Beach instead. Frankly, Baga and Calangute aren't really my kinda beaches. However, if you're a person who likes parties, huge gatherings and music playing day and night, they can be your go-to spots. Baga beach might be named as 'Boisterous Baga'. Coincidentally, this day was also the day on which the divine festival of Holi is celebrated in India. There were people all over the roads and the beach, who kept the festivities going. Regardless, the tourists didn't stop. After spending an hour shopping for clothes and accessories, we set out for the Vagator Beach. On that particular day, the Vagator Beach was a bit more packed (than what it was when I visited Goa last year) maybe because of festival celebrations. I would like to label it as 'Vibrant Vagator'. We clicked some pictures and headed to Thalassa Greek Taverna restaurant for lunch. This place is a little off the crowd and chaos. It has a beautiful ambience, gratifying food and breathtaking sunset views! This eatery is very renowned and runs on a large number of pre-bookings. All in all, it is a must visit. After the sunset, we returned to the resort to get dressed up for another eventful night!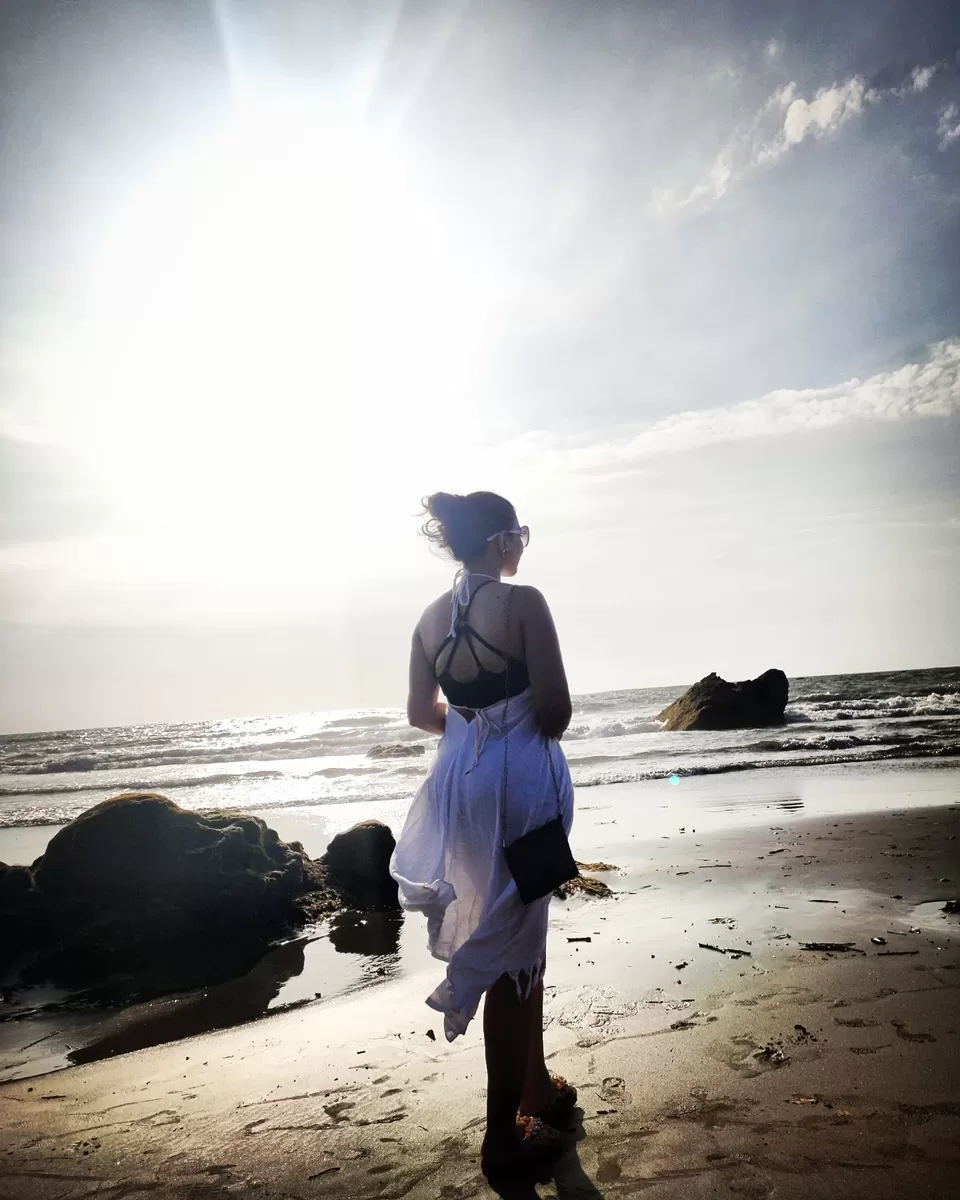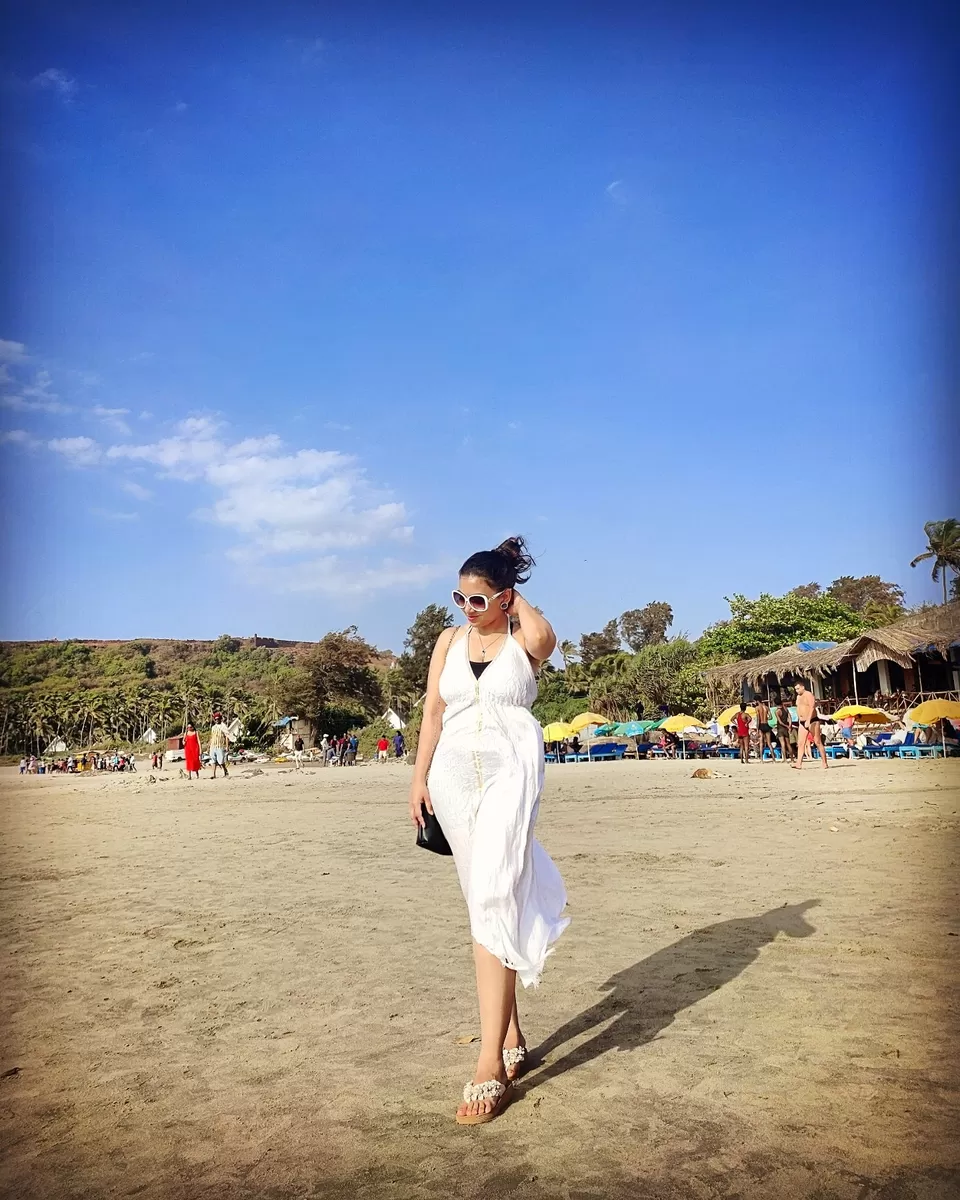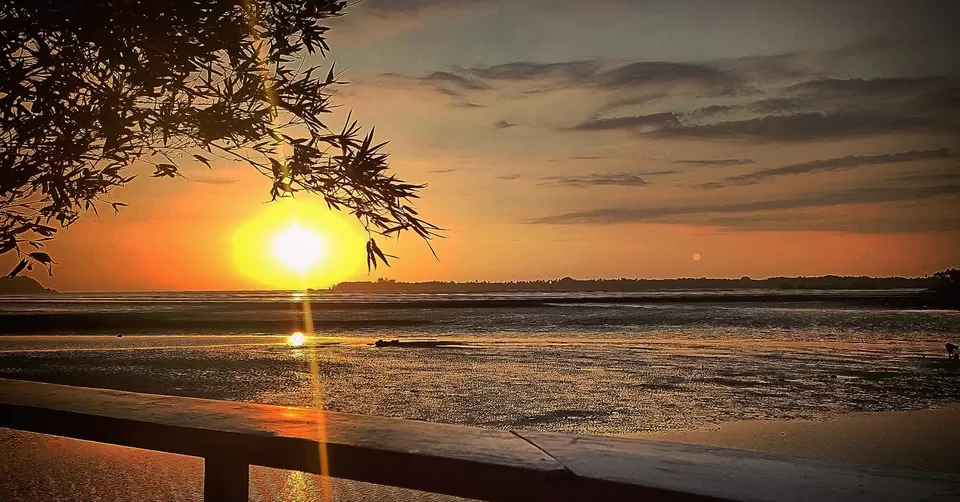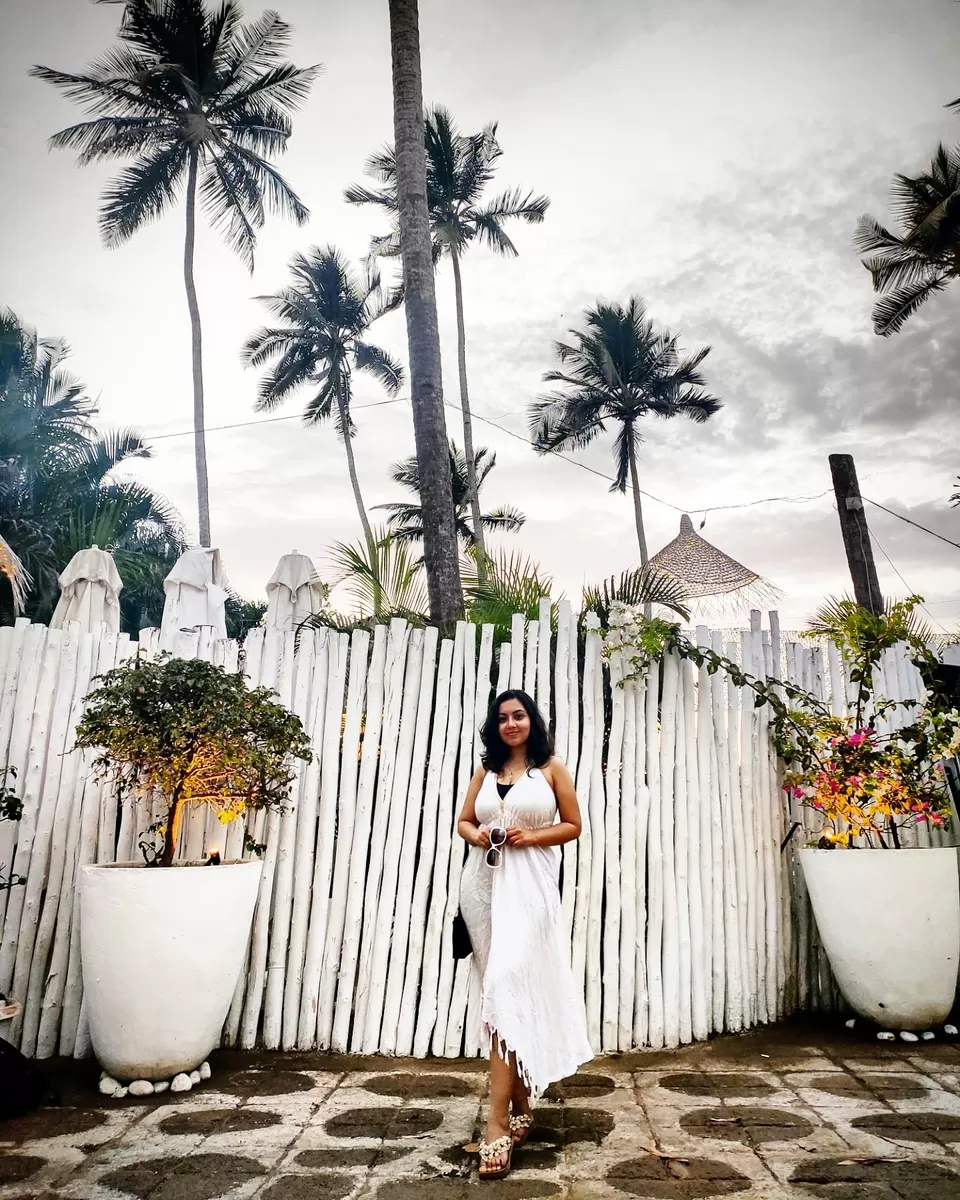 Based in Anjuna area, Shiva Valley is the perfect spot for trance party lovers. On tuesdays, it turns into a crazy place. I had heard alot about this place from friends. It is situated on a private-kind-of a beach and looks like any other shack. Psychedelic music was being played with a huge dancing area on the ground floor. There was hardly any space to stand, let alone dance. Also, there's a restobar on the first floor. Inspite of being off the roads, this place was very crowded with people from different countries. There's a good reason it is called the 'Temple of Trance'. As a suggestion here, I would like to mention that one must visit here in groups, firstly, because the last patch of the road to this place is really harsh as well as secluded and secondly, that's how we enjoy, Right? The entry fee here is Rs 1000 for stags & couples and free for girls.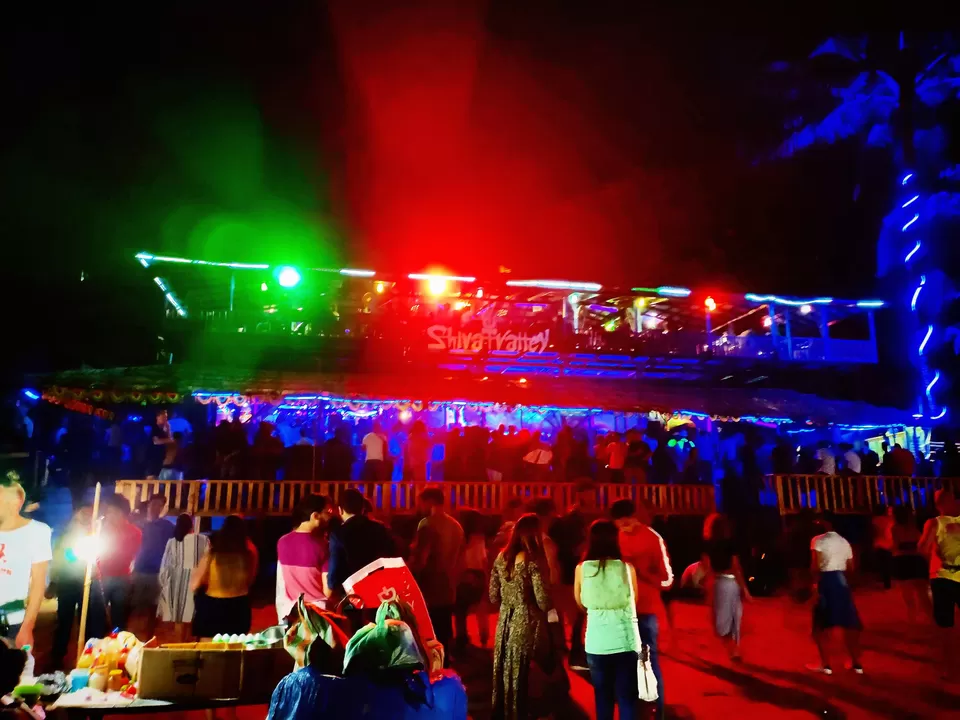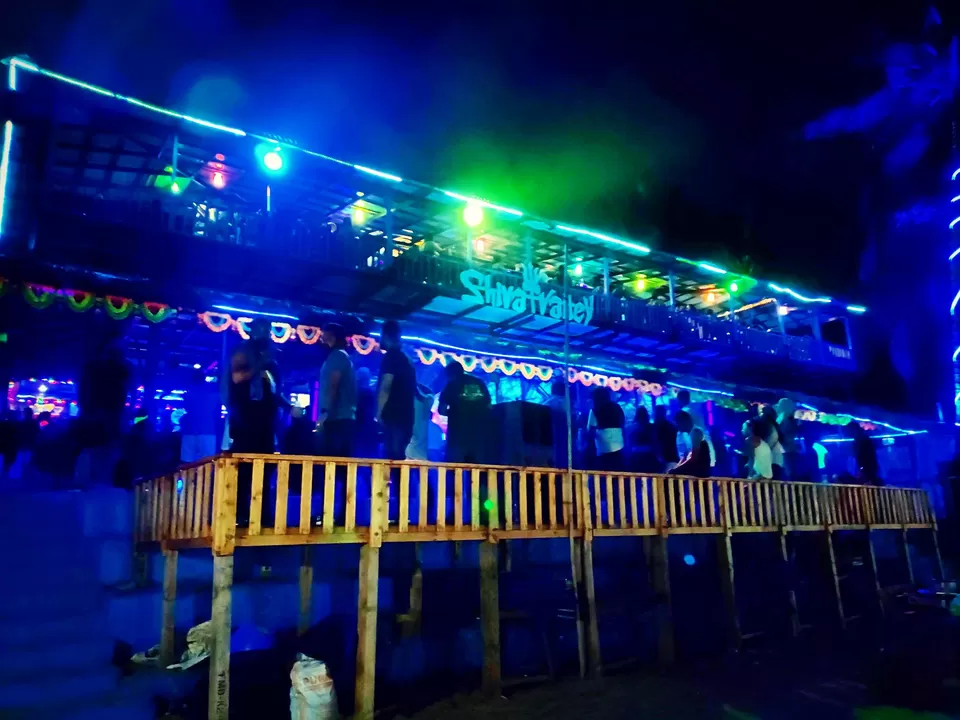 Next day, we woke up early and headed to the Arambol beach. Arambol is a busy place with lots of hotels predominantly occupied by non-Indian crowd. Arambol beach is widespread with eateries all over. One can savour their moments of calm as well as merrymaking at the same place. I would like to call it 'Appealing Arambol'. After spending some time and clicking some photos, we headed to another stunning place which I had noticed while on the way to Arambol just 2 kilometers from there. It was the Mandrem Beach. The path to the beach was through an aesthetic garden followed by a wooden bridge passing over a water body. Mandrem was really unmatchable as the crowd was light and the beach was an exemplary place to chill with clear waters. We relaxed there for the rest of the day on beach beds relishing food and drinks. The atmosphere was ideal to loosen up, go into the waters for a swim or even sleep (I did sleep for sometime, lol). It is without a doubt 'Magical Mandrem'. In the evening we returned to the resort and after having dinner, we set off for the last night out of our trip.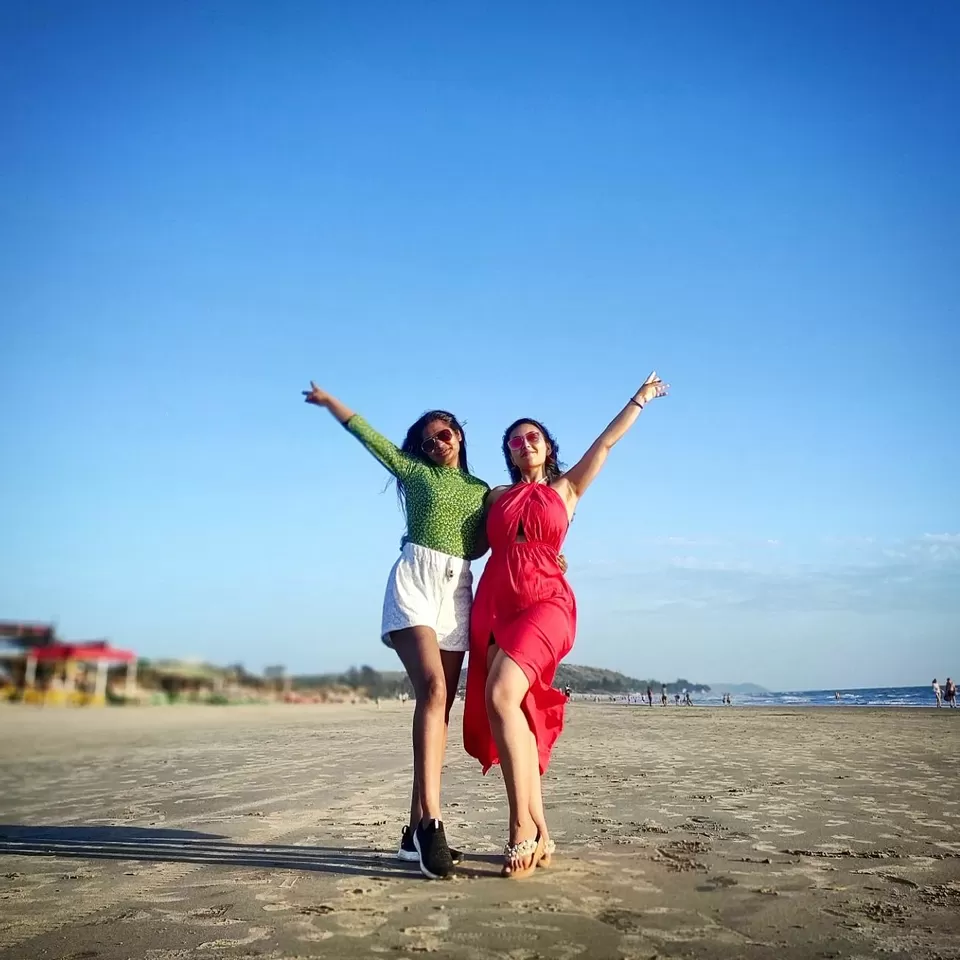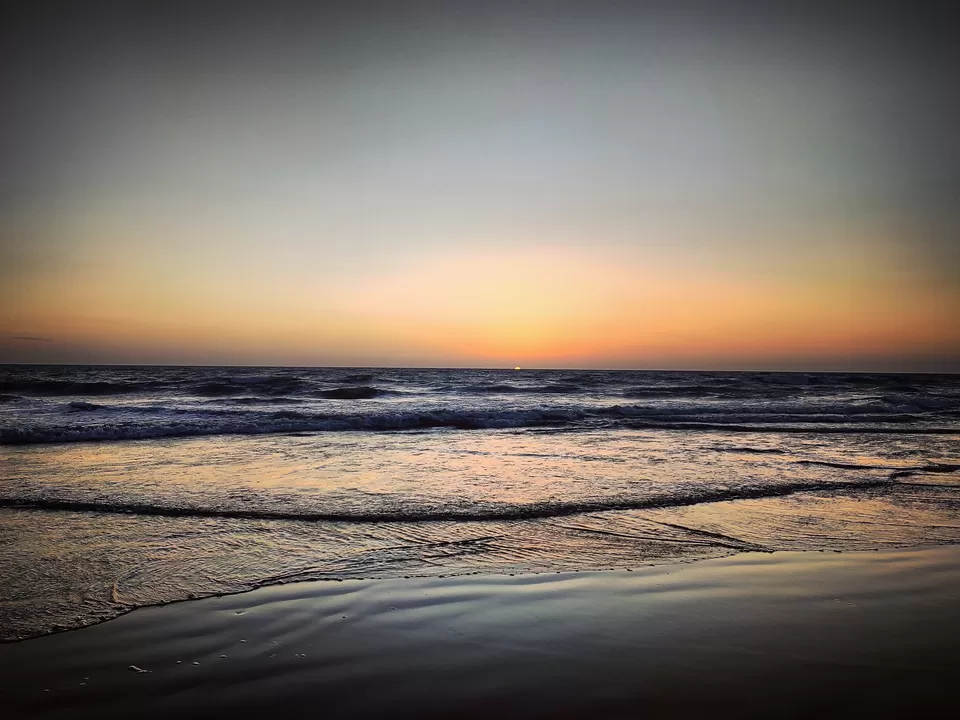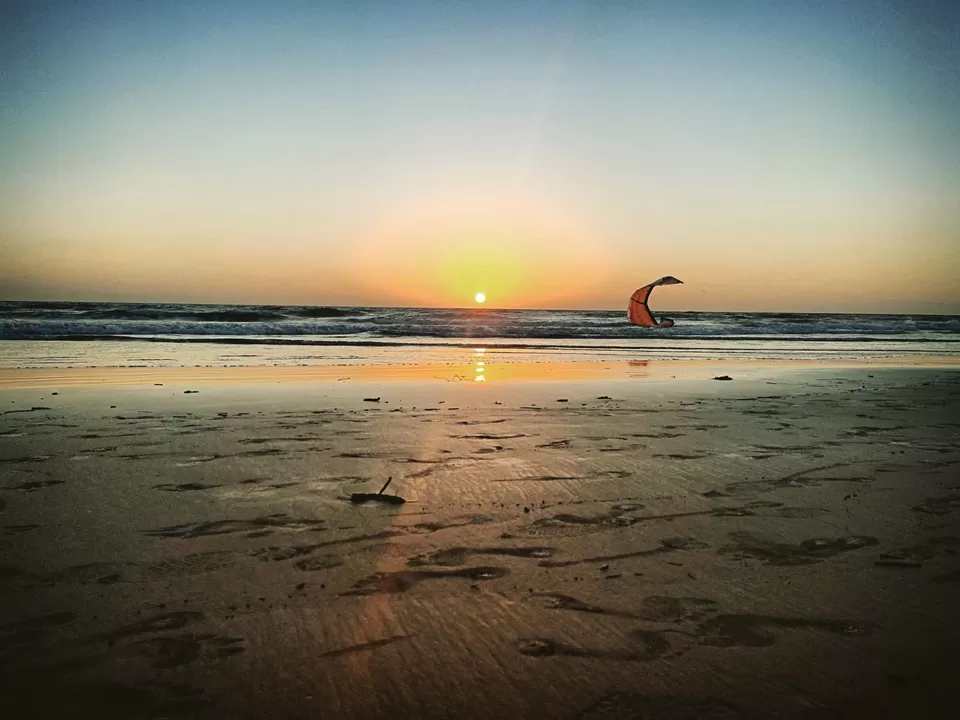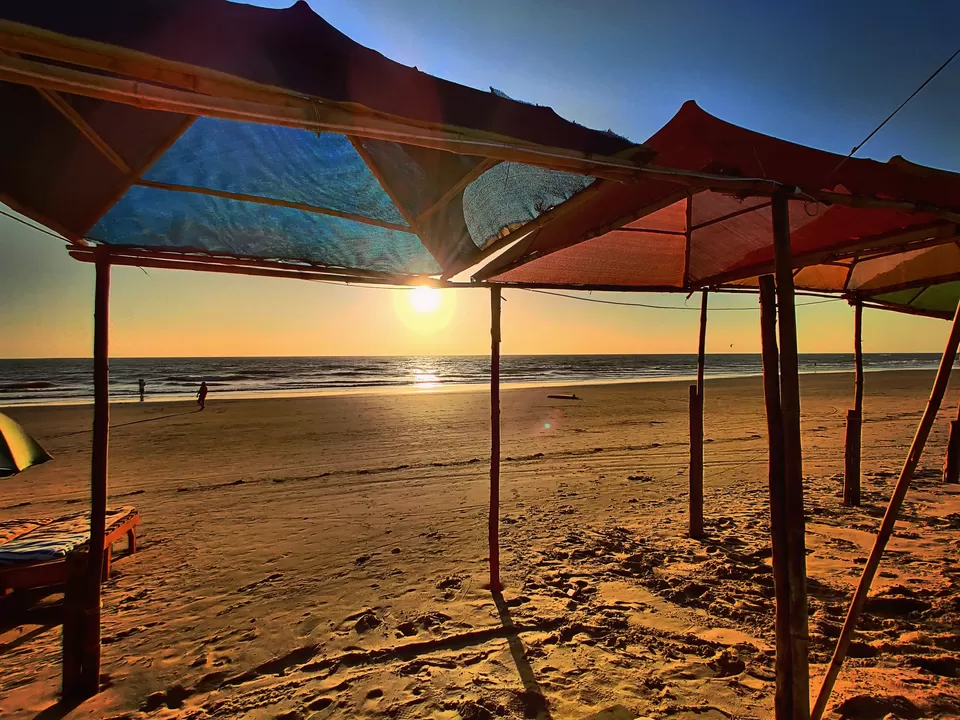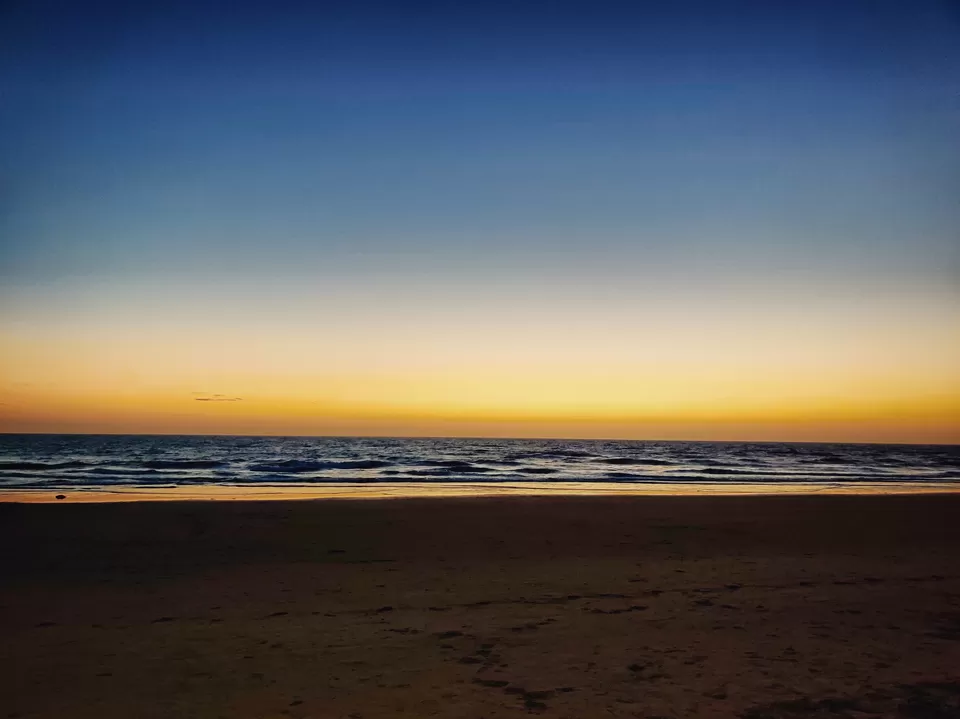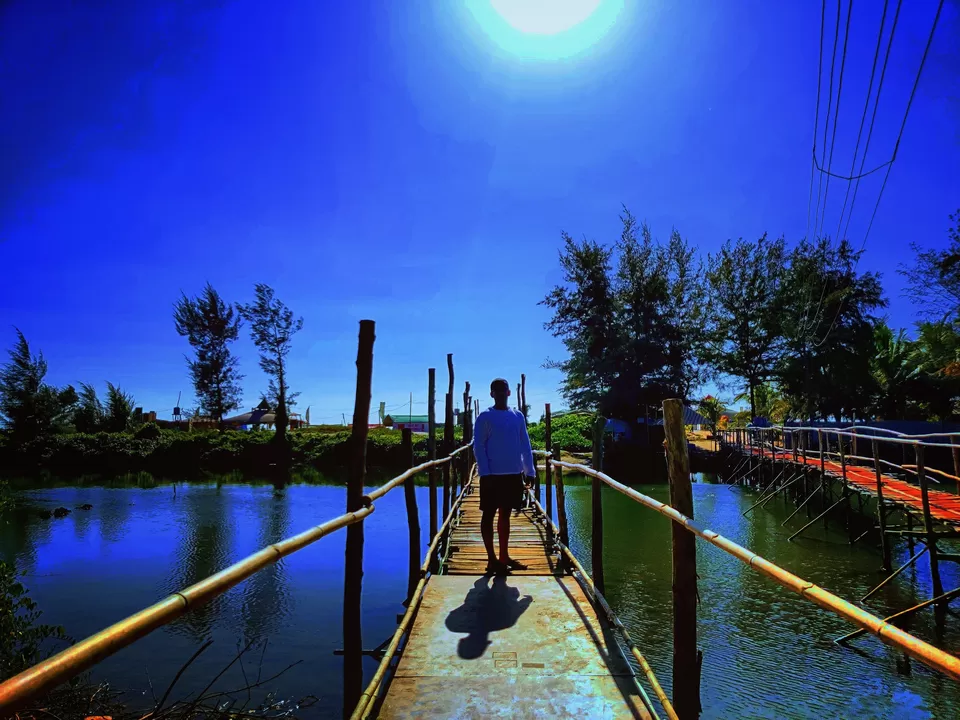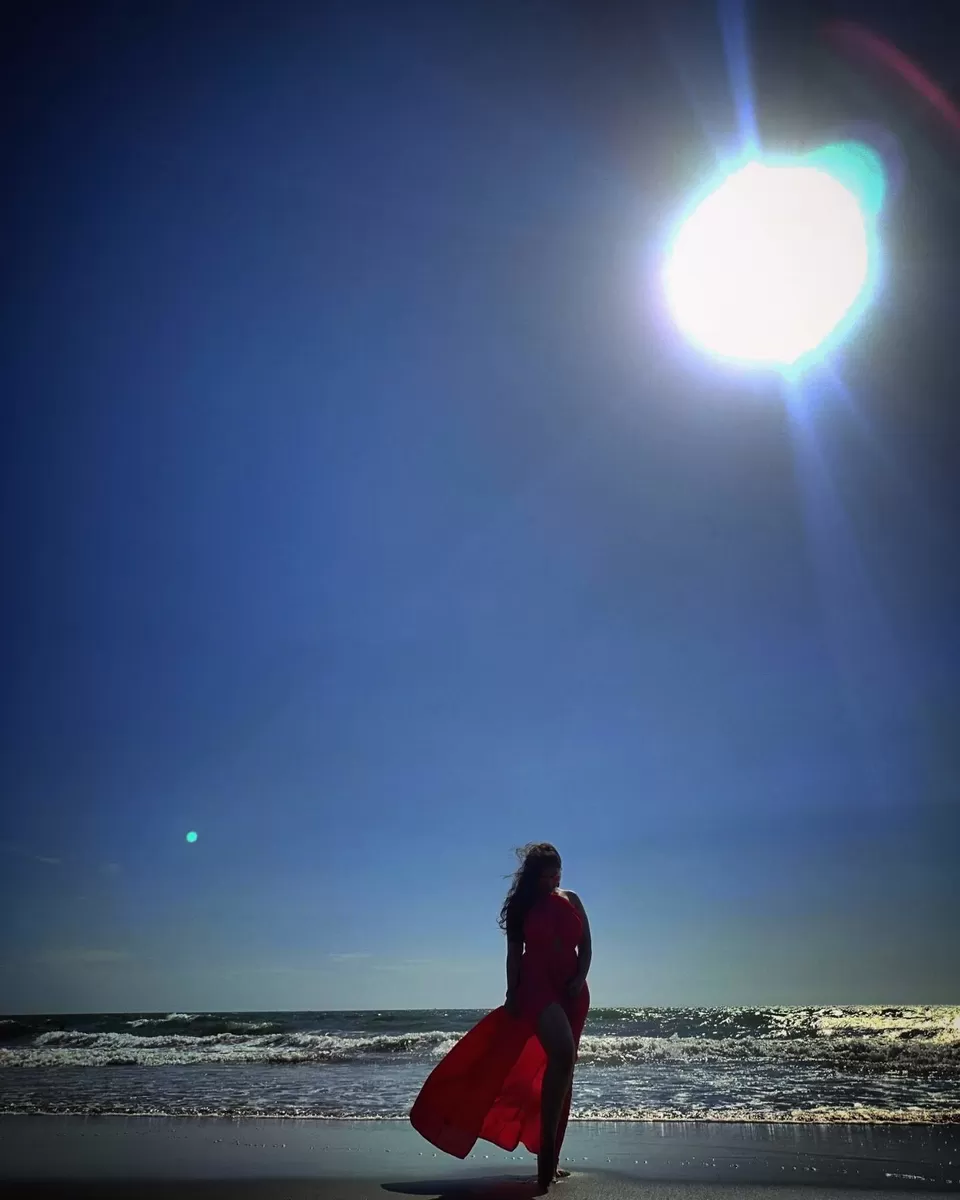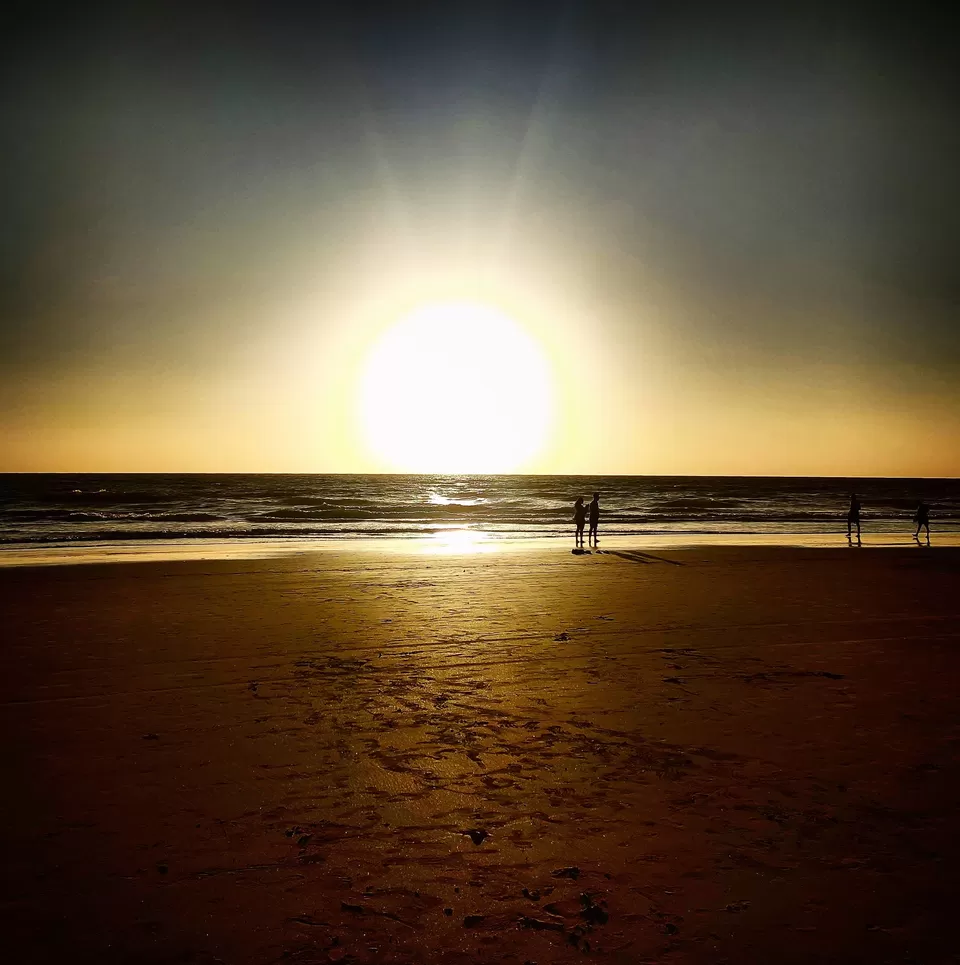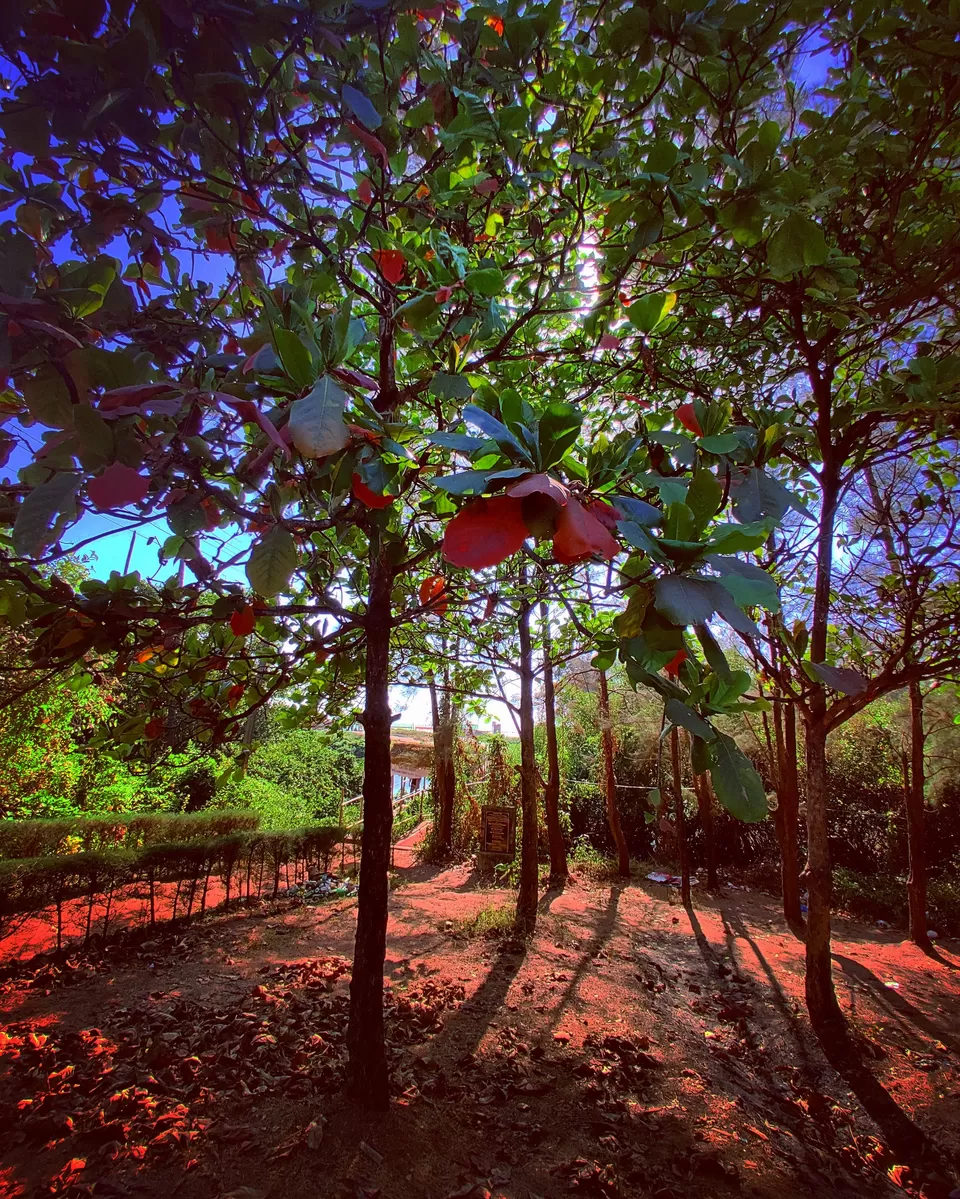 We travelled to the SinQ Night club located in the Candolim Area. It is an elite place to let one's hair down and one of the best nightclubs in Goa along with LPK. The dance floor inside the lounge is not that big but is apt for the lightly crowded club. The DJ played superb bollywood songs. Entry charge is 2000 bucks for a couple and stags while ladies can enter for free on a wednesday night! Their advertising is so strong that they were handing over food coupons all along the way to the club to attract the public. We too got lucky! We danced till 3 am that night.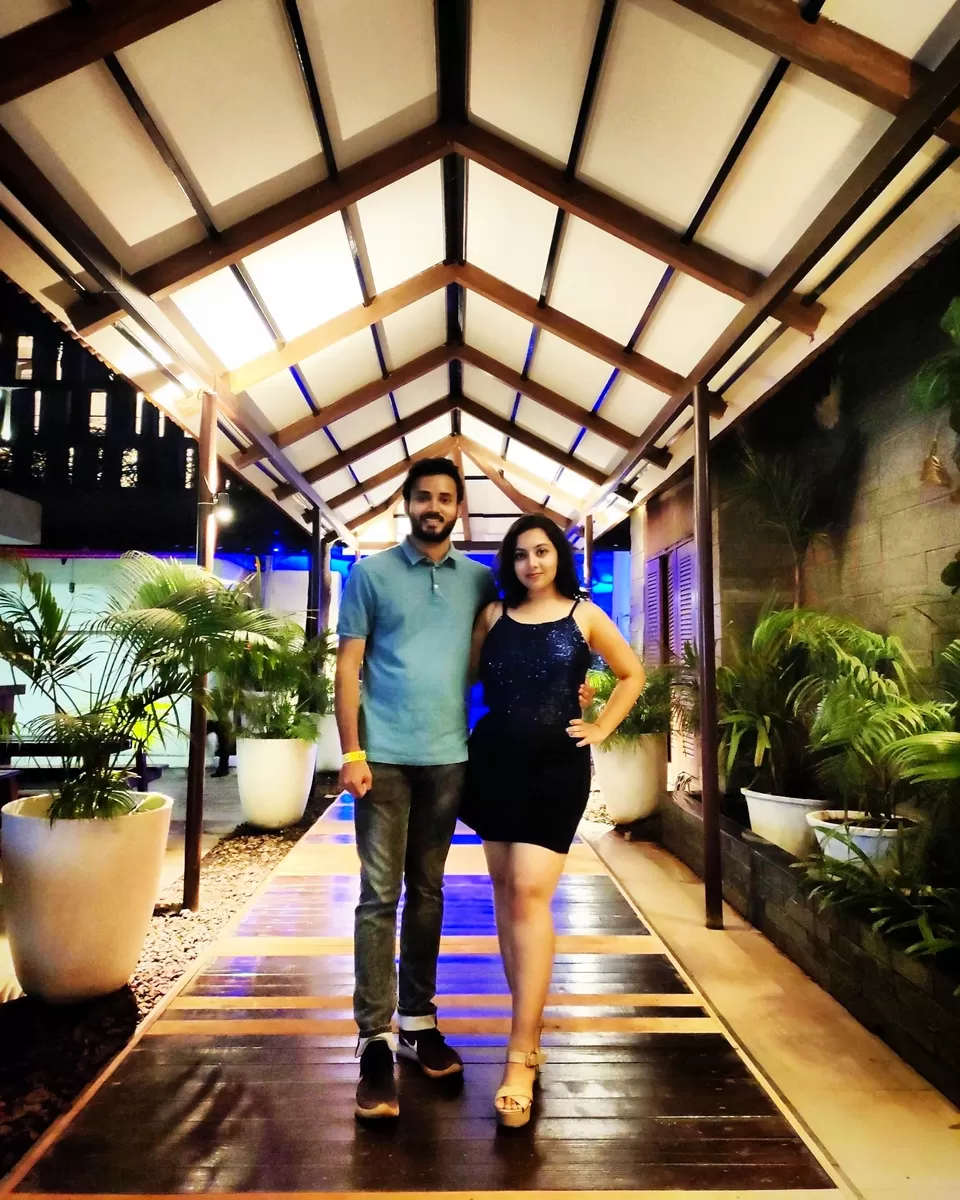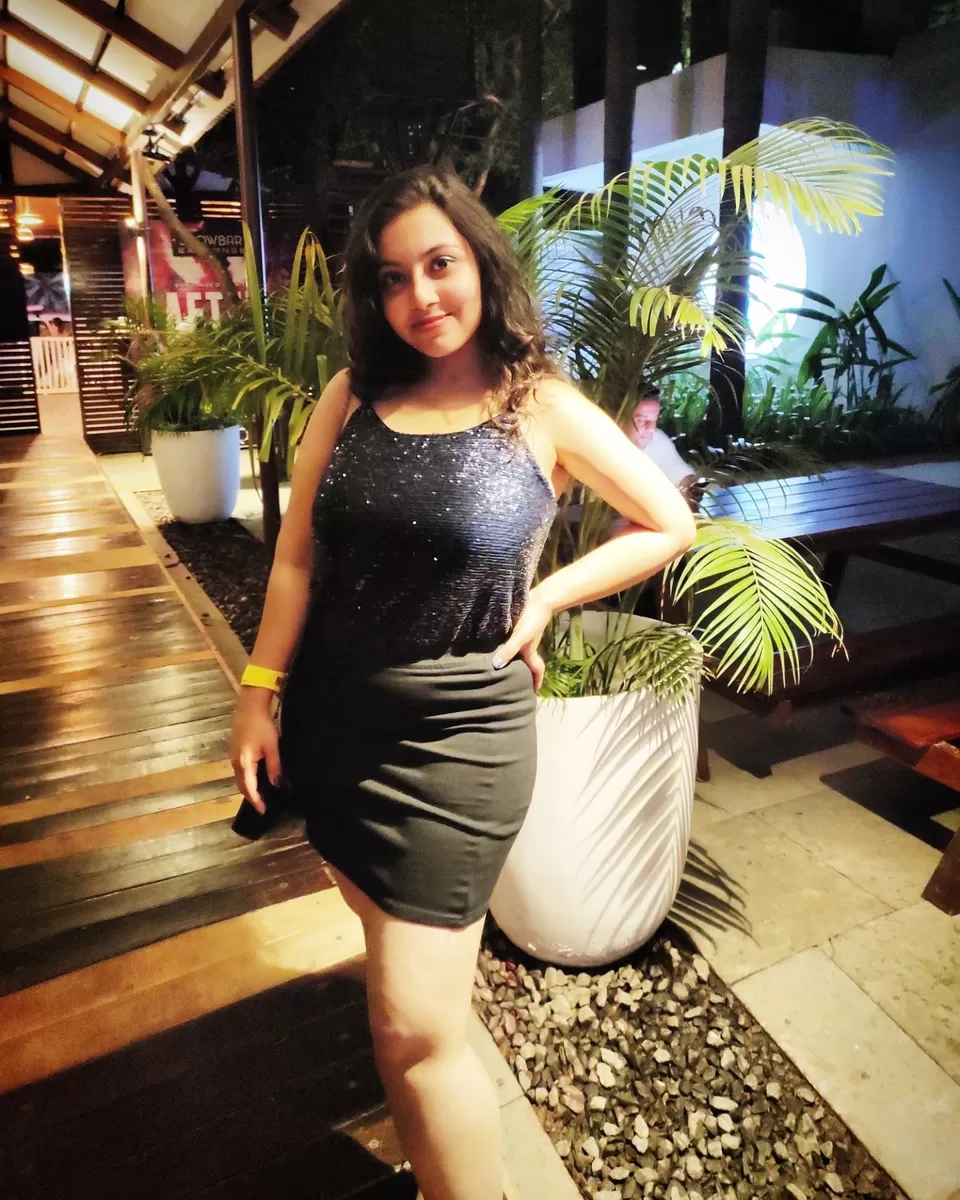 This, unfortunately, was our last day in Goa. By then, we had covered almost all the best places in this beachy paradise. We decided to have a vibe of the capital city of the party capital i.e. Panjim. We headed to the 'Our Lady of the Immaculate Conception Church' based in the city. This church is a bewitching piece of architecture and is soothing to the eyes. The interiors are so quiet that one can sit praying for hours (which you'll be allowed to only if you're fully covered with clothes from head to toe). However, being short on time, we had to leave after spending sometime at the church. Panjim has a lot of floating casinos on the tranquil Mandovi River which flows through the place. I'm not a casino person but the Blackjack, Rummy and Poker fans must consider visiting there too. Panjim looks really lit especially at night.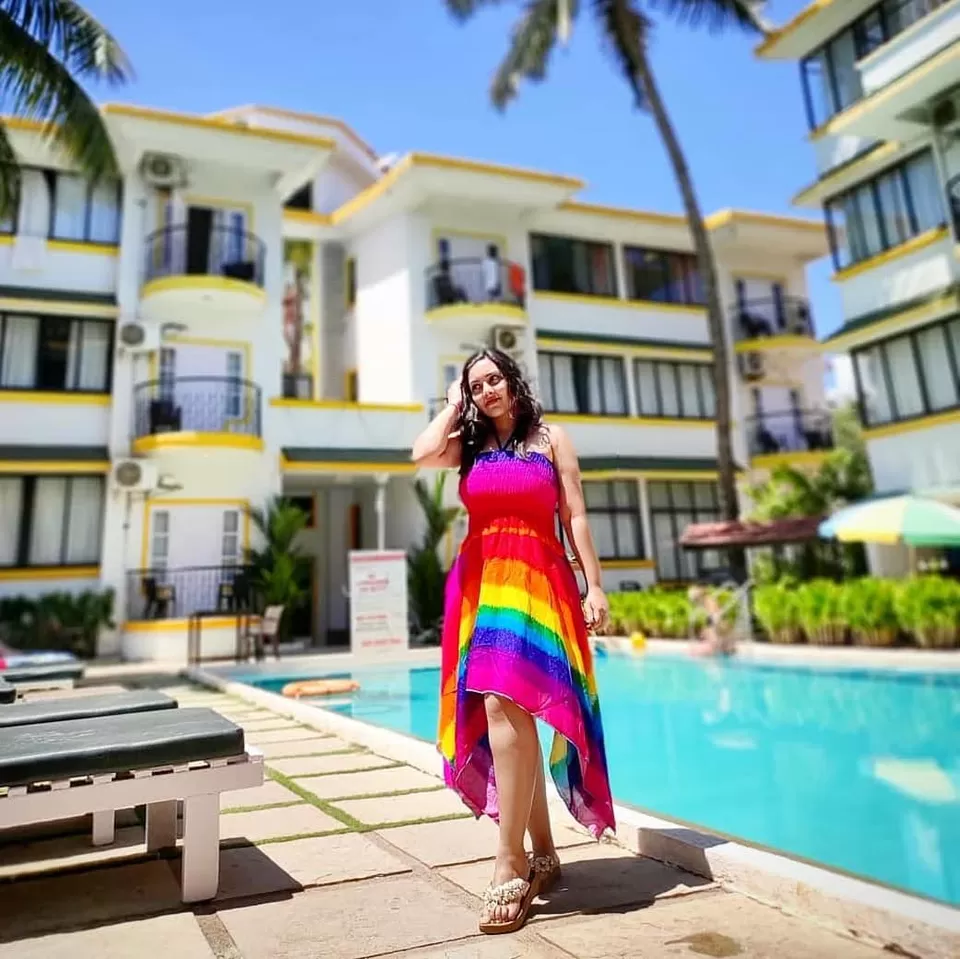 The end of our trip was coming near but before leaving we had to fulfil our 'Dil Chahta Hai' dream like every other Indian. So we went to the well known Fort Chapora. It is a short uphill trek of 10 mins to the place. This place has no opening/closing timings and has no entry tickets. One can have astonishing views of the Vagator Beach from one side of the fort and the Chapora Beach from the other side. The winds were very strong at the place (a small caution for the girls to reconsider wearing one piece flowy dresses and skirts :p). We spent some time at the fort wondering how all the fun was coming to a finale and how our lives would change once we get back to the regular schedule. We then left for an early dinner at the Eva Cafe situated at the Anjuna Beach. This is a nice place in terms of ambience and the view. We had our food while watching the sun set into the sea. That sunset was our final one in Goa and will always remain in our minds. The beach can be termed as 'Alluring Anjuna'. With a heavy heart, we left for the resort from where we had to pick up our bags and departed for the Airport. We took a cab to the airport which cost us about 1000 bucks.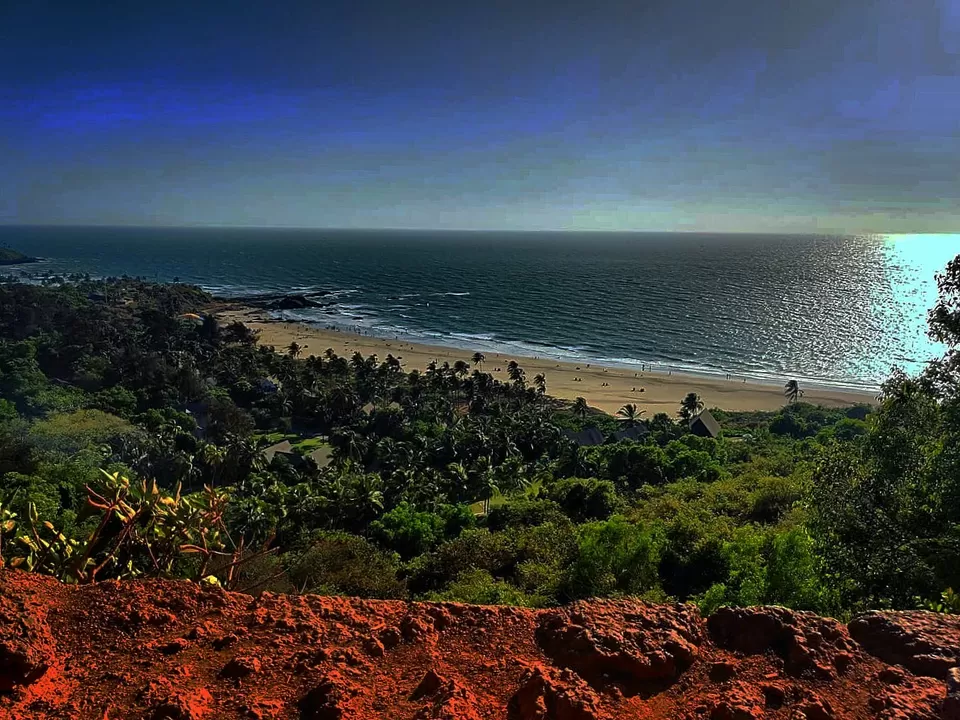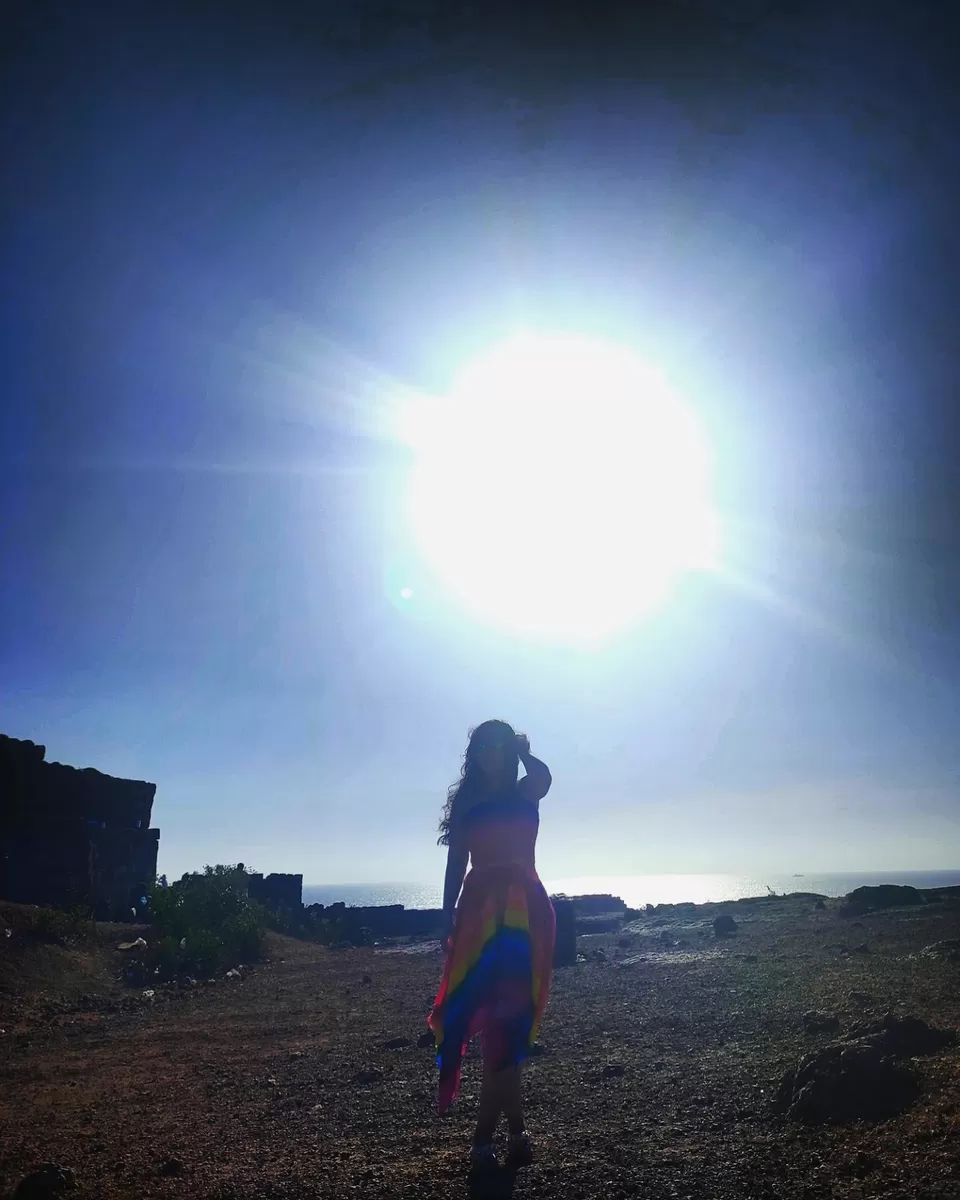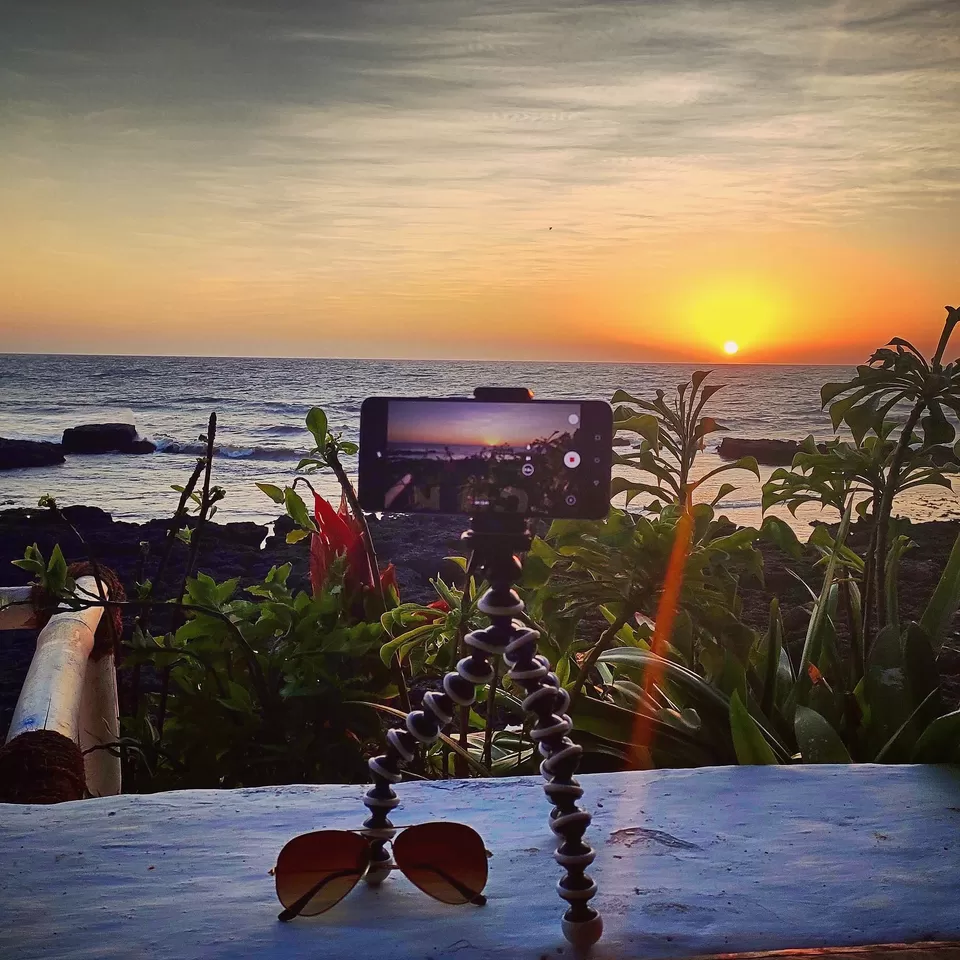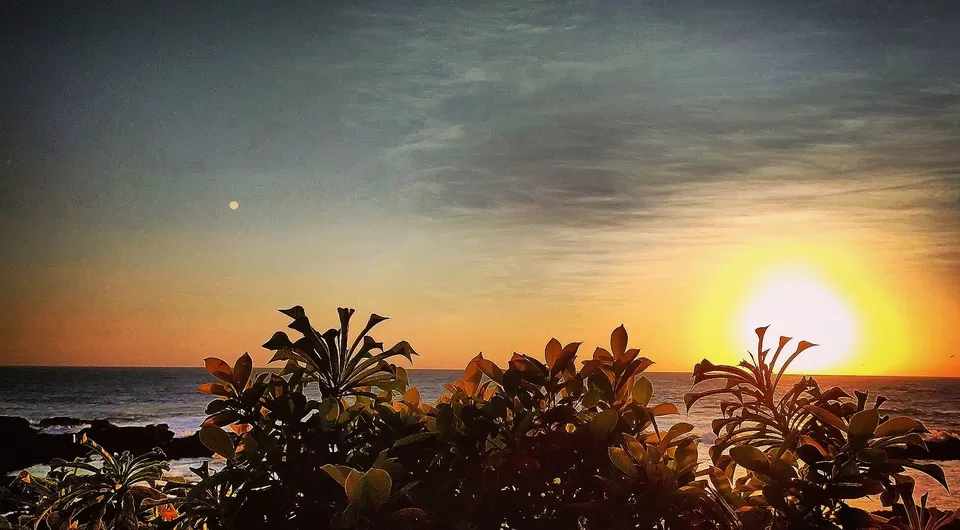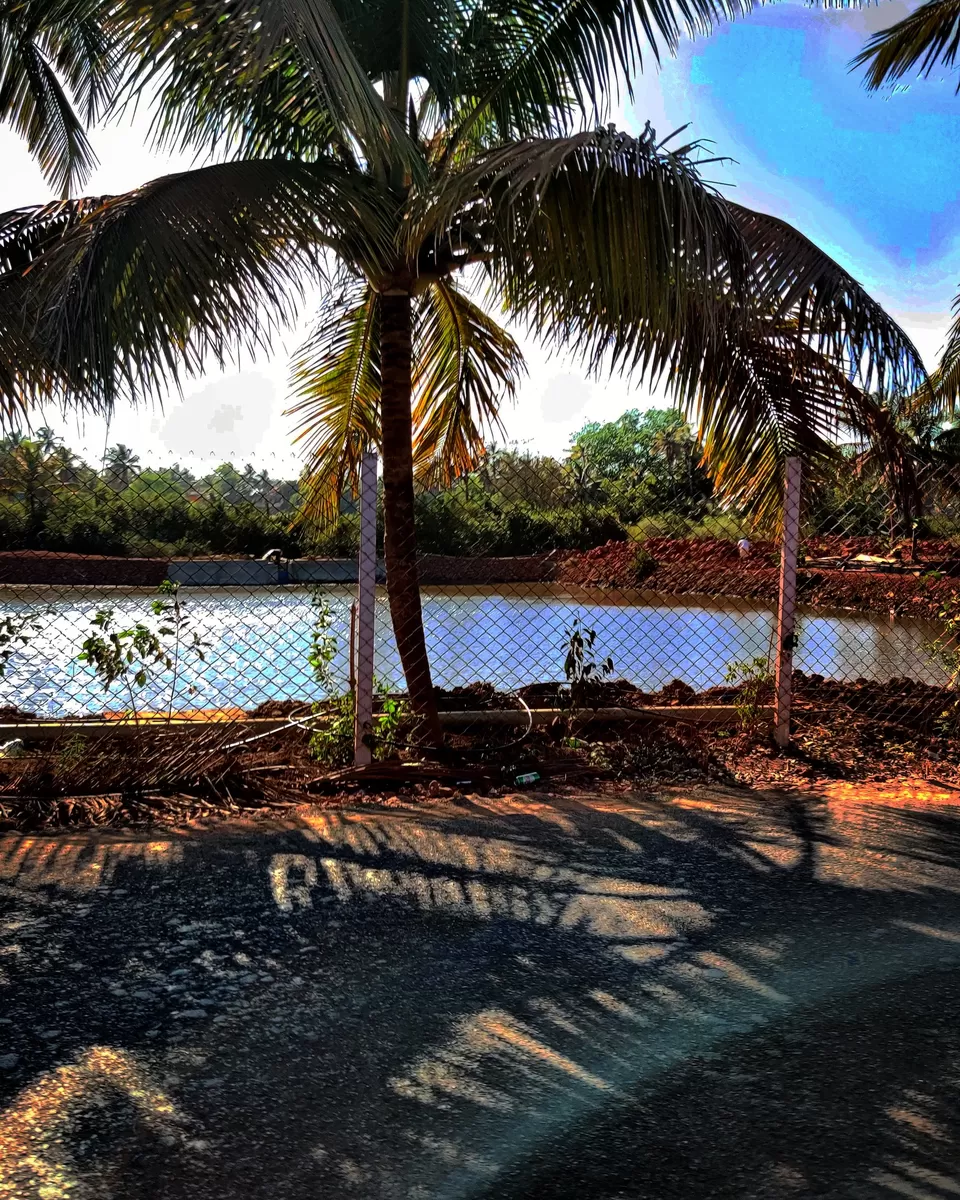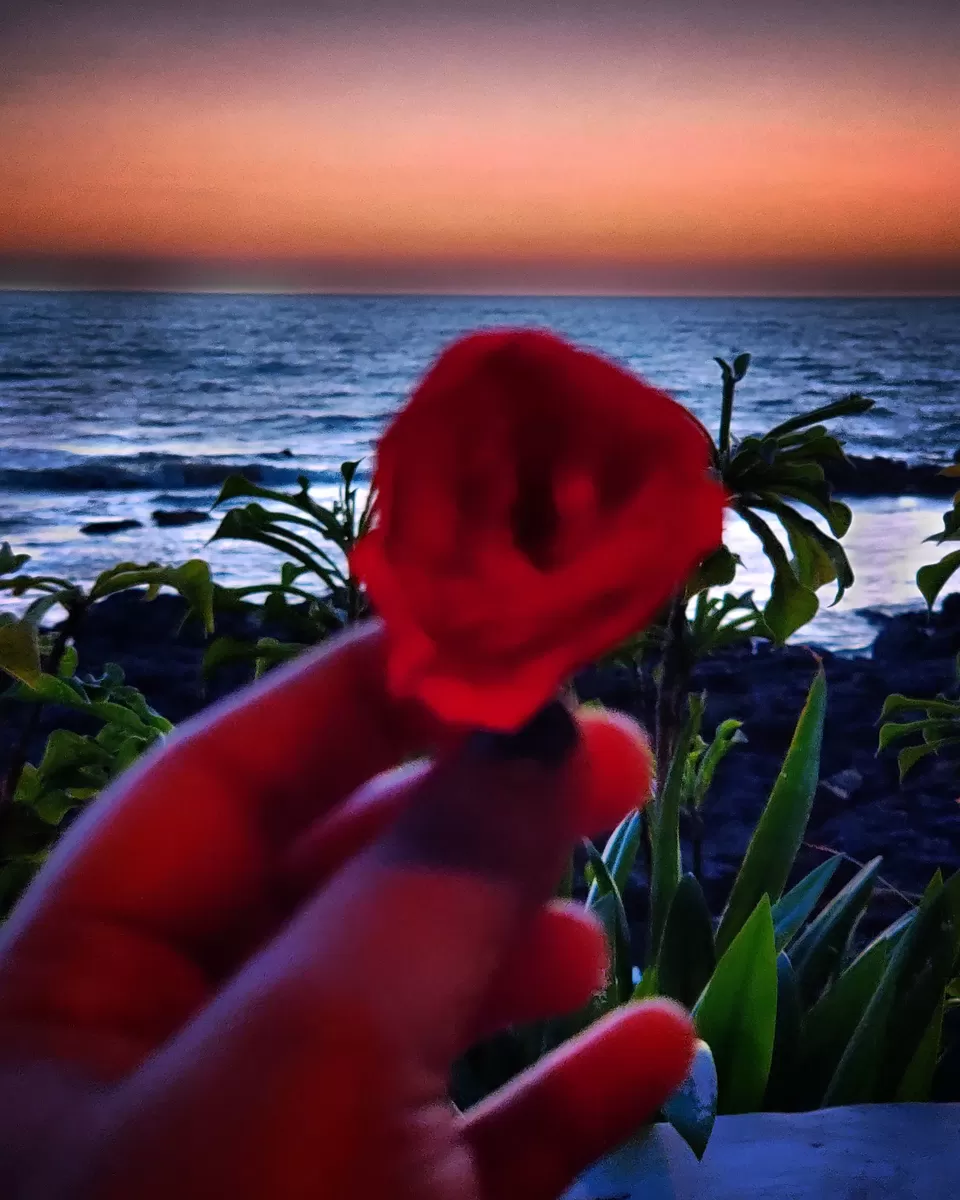 And that's how all this came to an end. It was indeed the conclusion of an unbelievable voyage which was also one of the finest trips of my life but we all were delighted as we were taking home some really unparalleled memories.