First ever sudden plan executed successfully and the overnight journey landed us in the city of beaches "Goa". That was long weekend due to holi. We hired scooty from the place near to station and checked in the hotel Copsewood at 10 am. Searched the hotel on the airbnb which was in south goa. The 2 AC spacious rooms along with essential amenities.
After getting freshened up we moved to colva beach which was just 3-4 kms from hotel. The white sand with clear crystal water. One of the peaceful and beautiful beach of goa.The beach is surrounded by various hotels and shops. It was holi and we enjoyed there for almost 3 hours and returned back to hotel.
After freshened up, drove to old goa church which is in the north goa. Noticed the colours of houses were so bright.You would see all possible dark shaded coloured houses. They were really pretty and fascinating.All of them with sloping roofs and garden of plants around it,well decorated. Loved it.
The church was about 40 kms from our stay. This church is one of the oldest church in old goa. It also called as Basilica of Bom Jesus. The church is more than 400 years old now which was constructed during Portuguese rule in Goa. The architecture is simple and beautiful. Returned back to Colva and had dinner at Portofino hotel which is 4-5 mins away from colva beach. The food and ambience was great .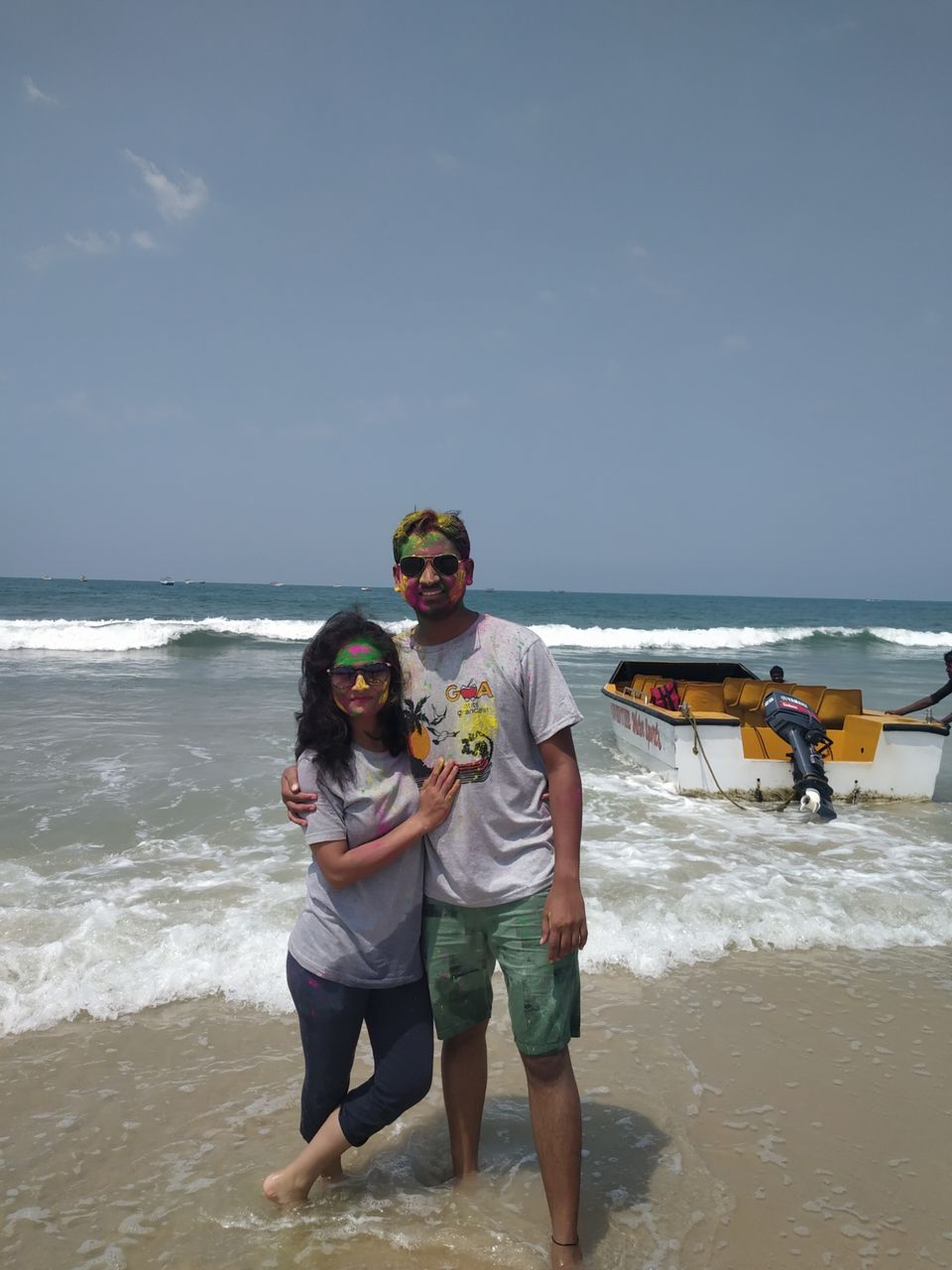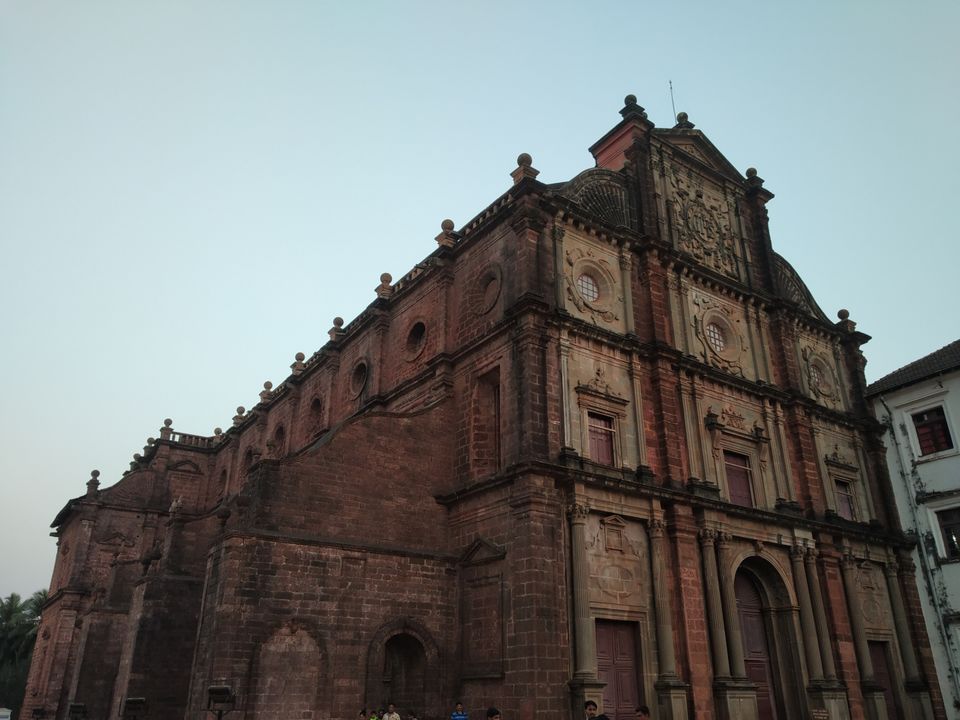 Woke up and enjoyed the peaceful morning along with tea away from the work and crowd. Decided to cover 2-3 places in North Goa. First destination was calangute beach , one of the popular beach in the Goa. The crowdy beach . The people were doing the water activities and enjoying the beach bathe. Not so clean one. Spent hardly 30 mins there. Surrounded by bars , restorants, lodge etc.Calangute is the central point of North Goa.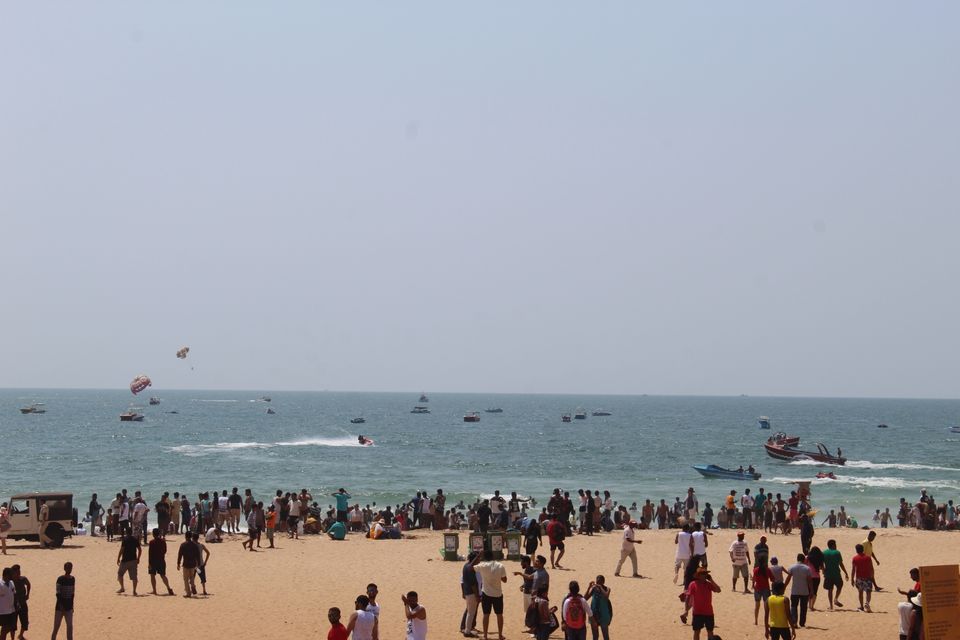 Moved to Baga beach , tourist attraction. It took hardly 5 mins to reach Baga from Calangute.We relaxed there for sometime laying on sleeping chair with umbrella (sunbeds).Yes exactly in bollywood style😁.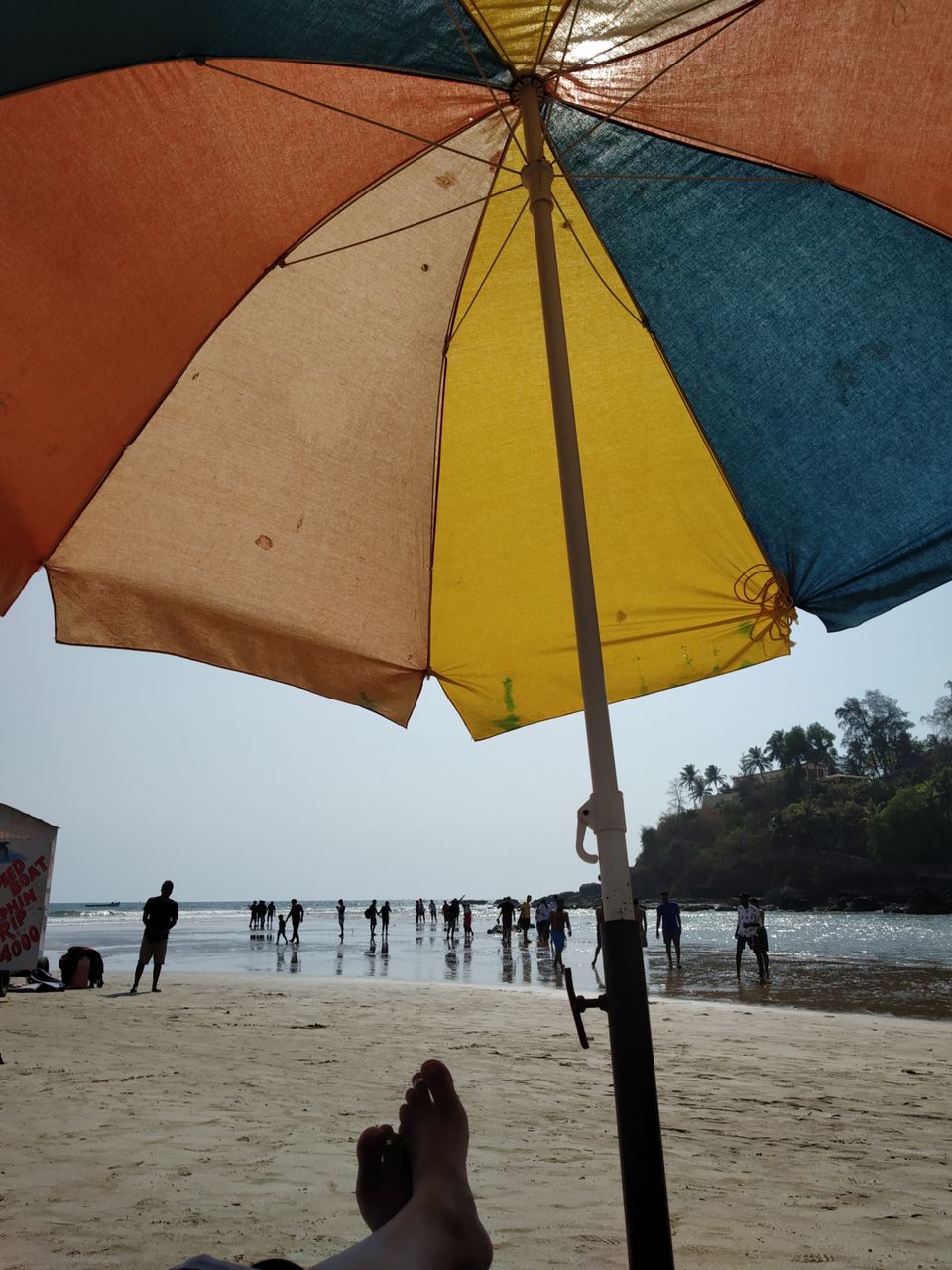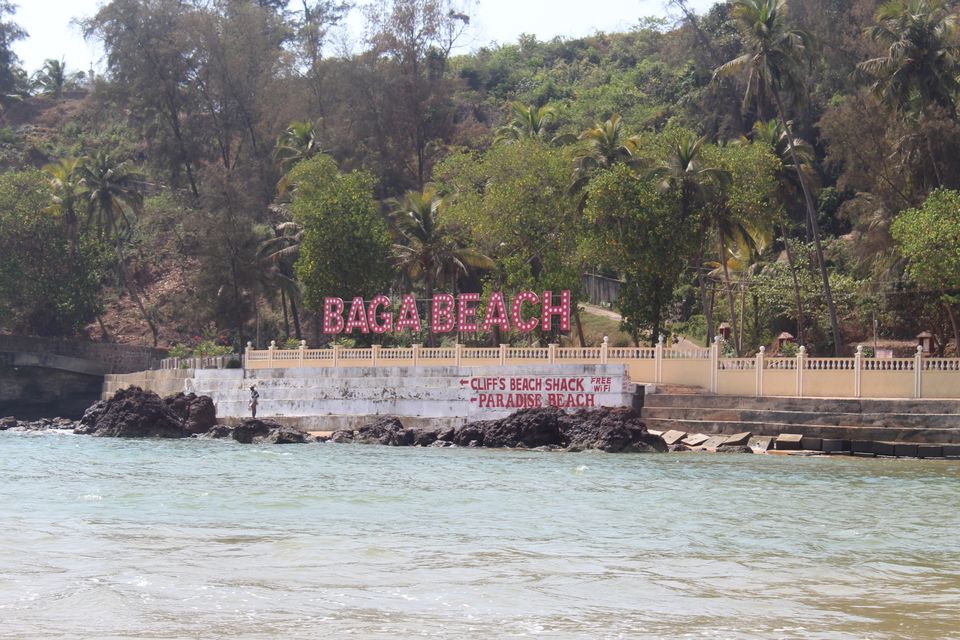 Last destination of the day. This place had beautiful view of the sea. You can sit on the walls and enjoy waves hitting the shores. Good place for clicking the pics. The fort has built during Portuguese rules and basically a light house. Returned hotel was feeling hungry.Had dinner at The Garden hotel,taste was amazing.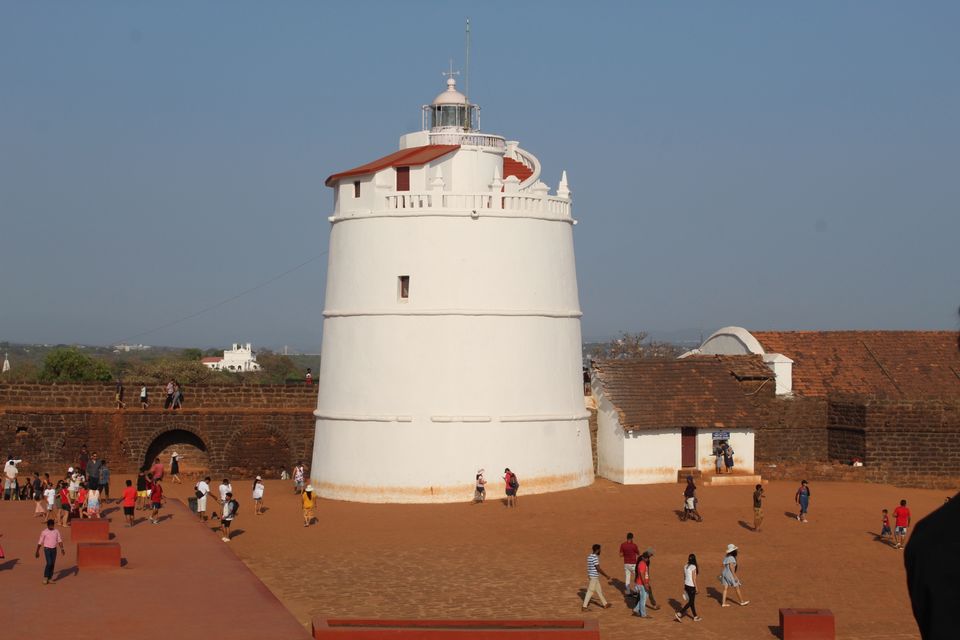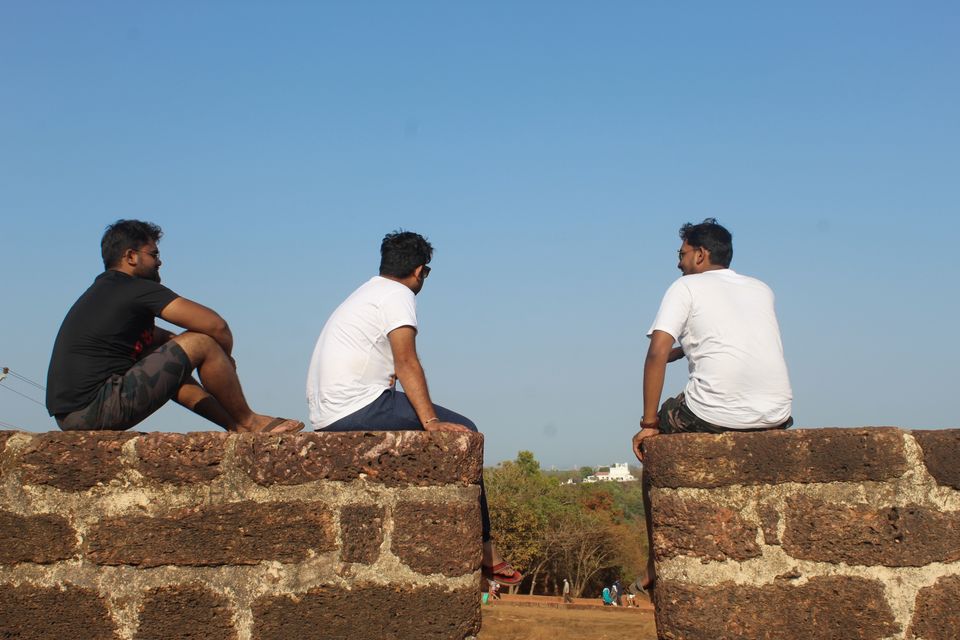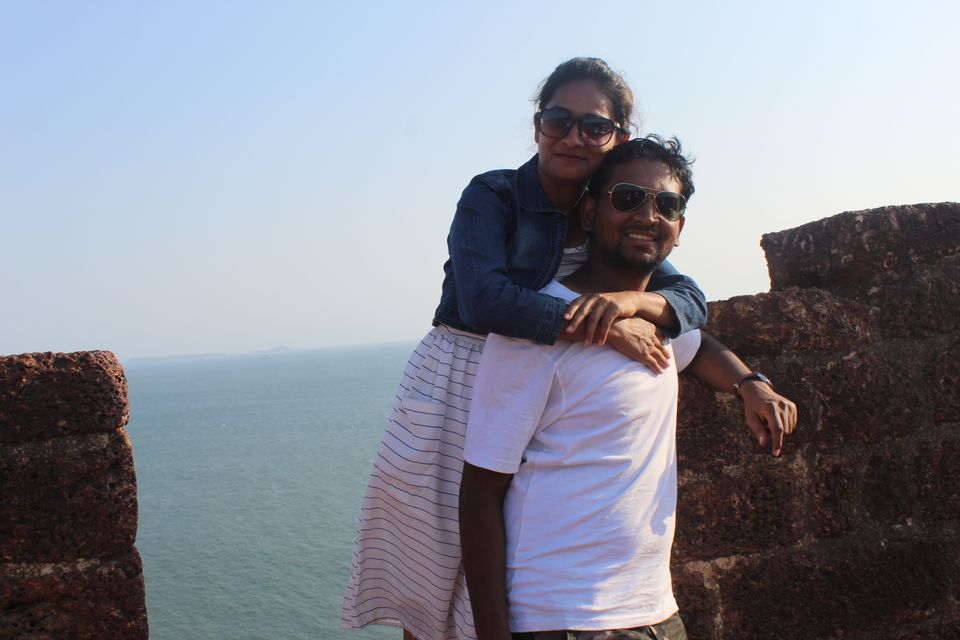 Couldn't ask for more. Blissful and serene morning view. The soft white sand and clean water washed our feets. It was around 7 o'clock in the morning. Very less people were there , mostly the fitness freak came for running, cycling, exercise and swimming . We had enjoyed the early morning sun beach bathe. That was perfect start of the day. The road while going towards beach had coconut trees on both sides as shown in the movies.Returned hotel around 8am.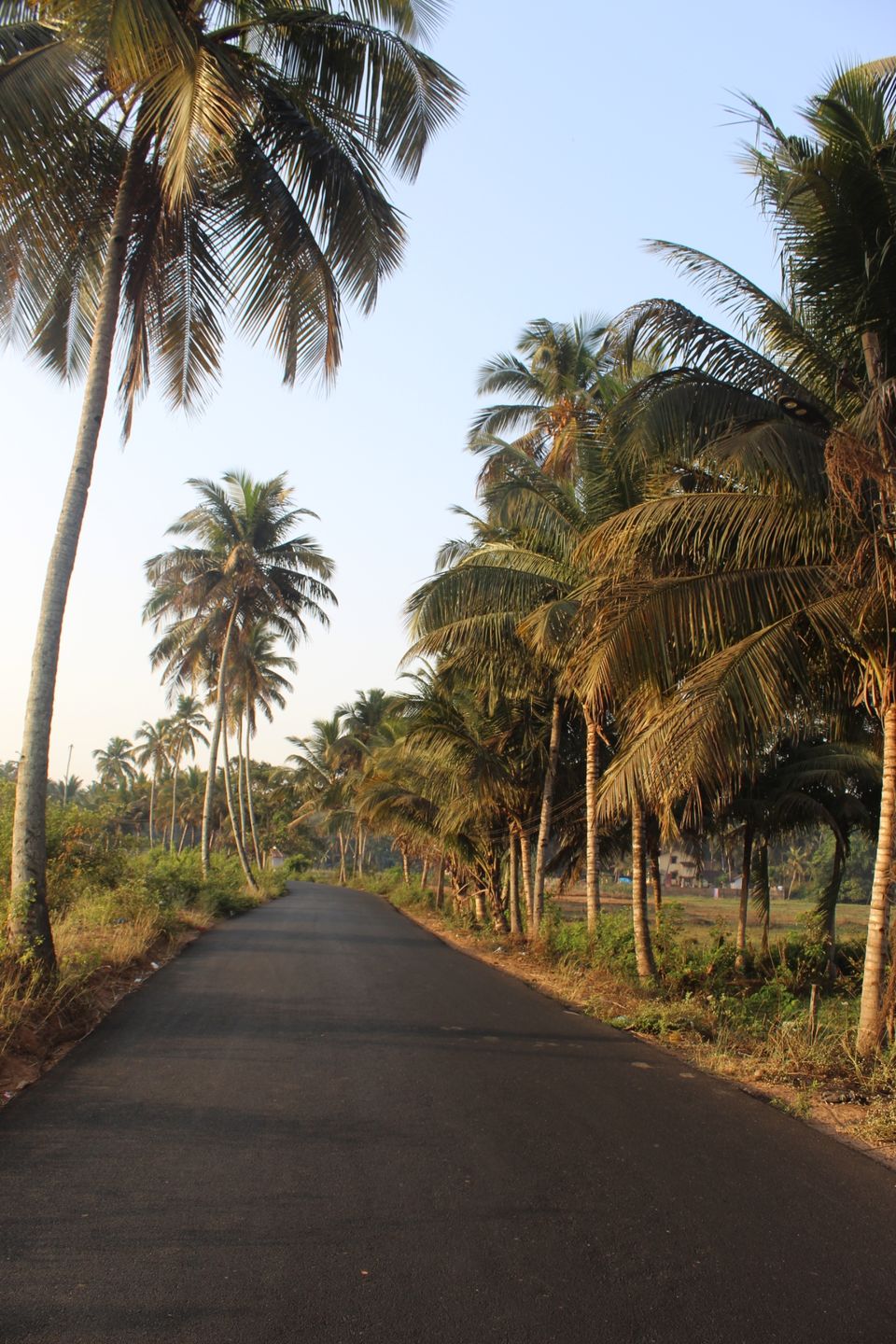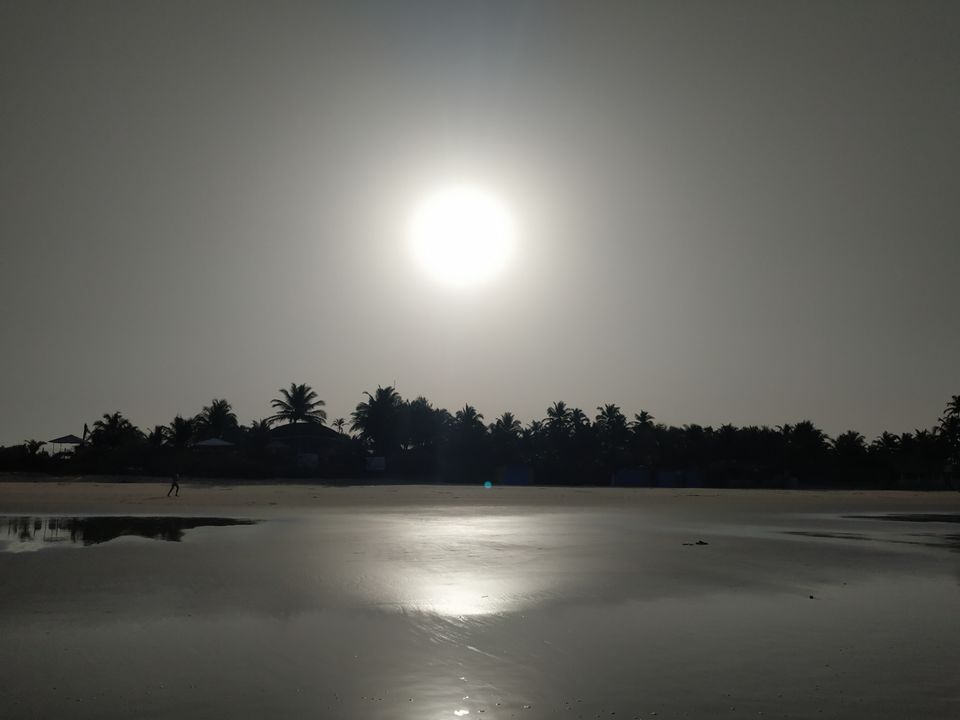 Freshened up and had delicious breakfast at Tulsi Pure Veg. As Goa is famous for sea food you can hardly get pure veg hotels there. It was among those one and taste was not that bad. After breakfast we went Benaulim Beach, similarly clean , peaceful , less crowded and beautiful. All the South Goa beaches were clean and less crowded. I will personally suggest to go south goa once in a while, specially those who love calm places. Most of tourist were foreigners. Good place for photography. Off course we too clicked 😉 ,just have a look below.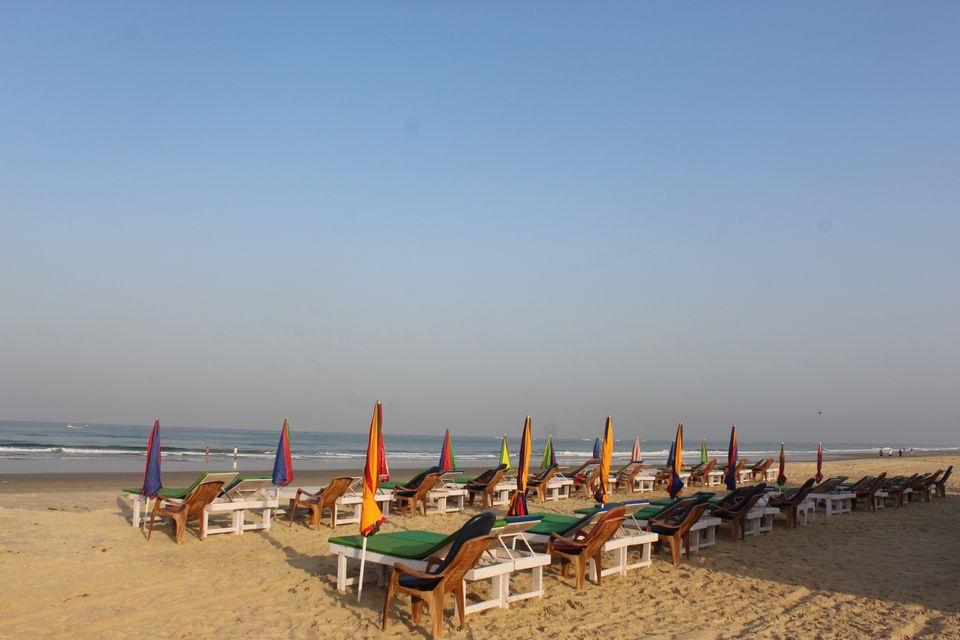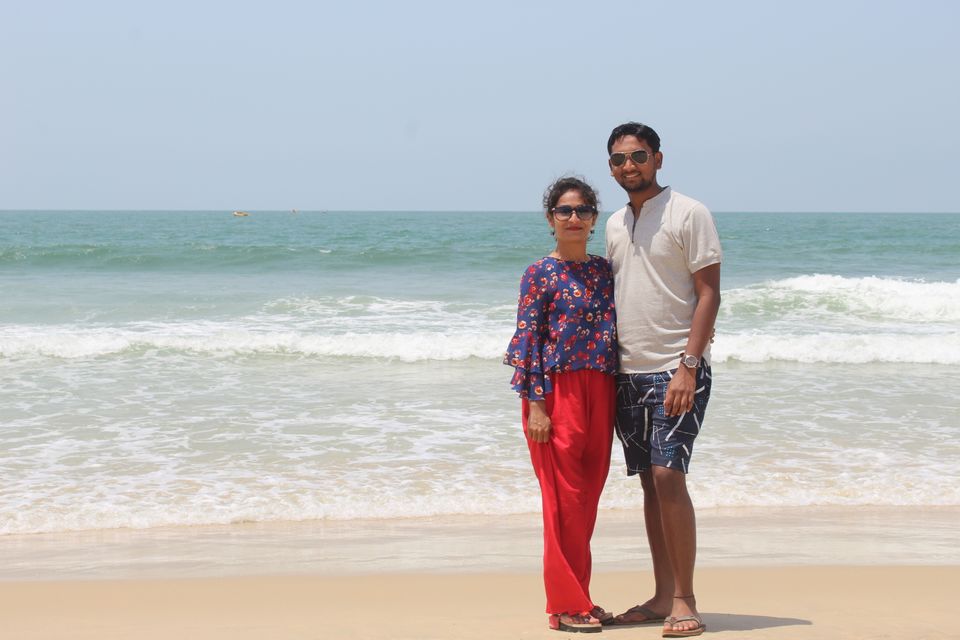 Next destination was Betul Fort 22kms away from Colva. The Betul Fort had constructed on order of Shivaji Maharaj as mentioned in the History. Not huge structure, just rocks seem like isolated island. But the Betul Beach view from the top was mesmerizing. Nothing much to explore, mostly the fishing spot. Reddish rocks added the beauty to clear water. The drive till Betul Fort was scenic.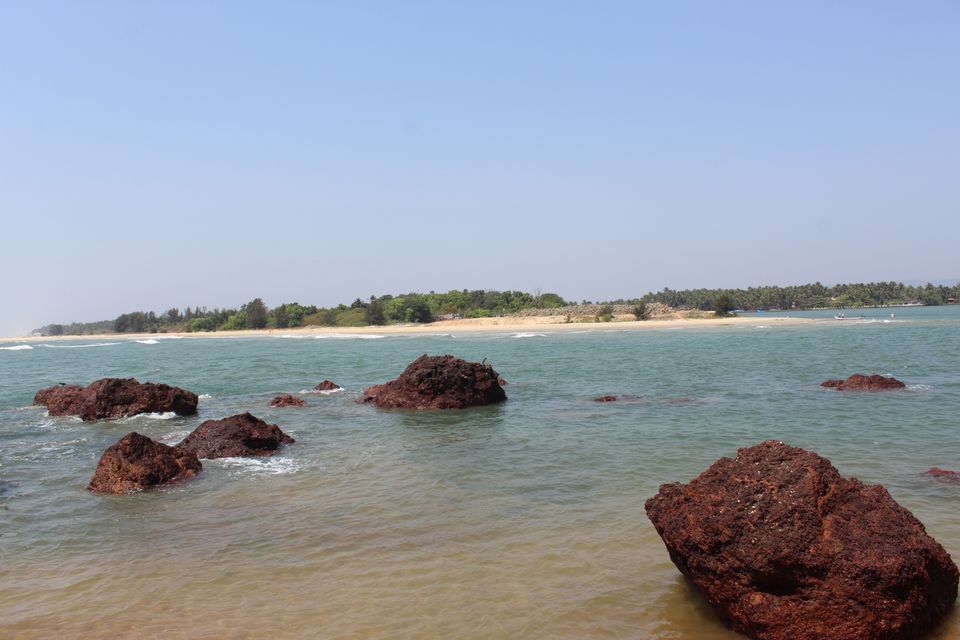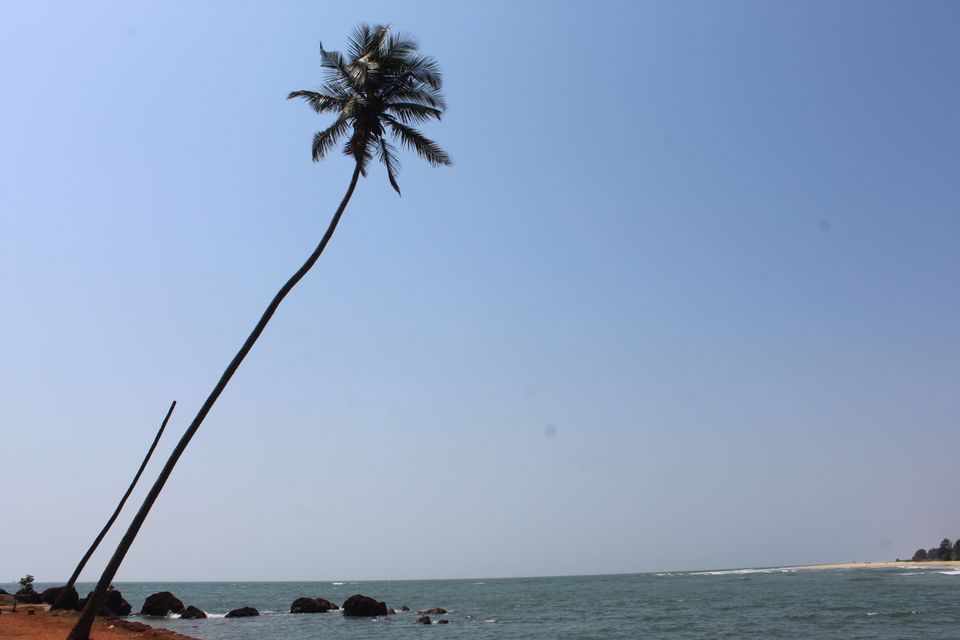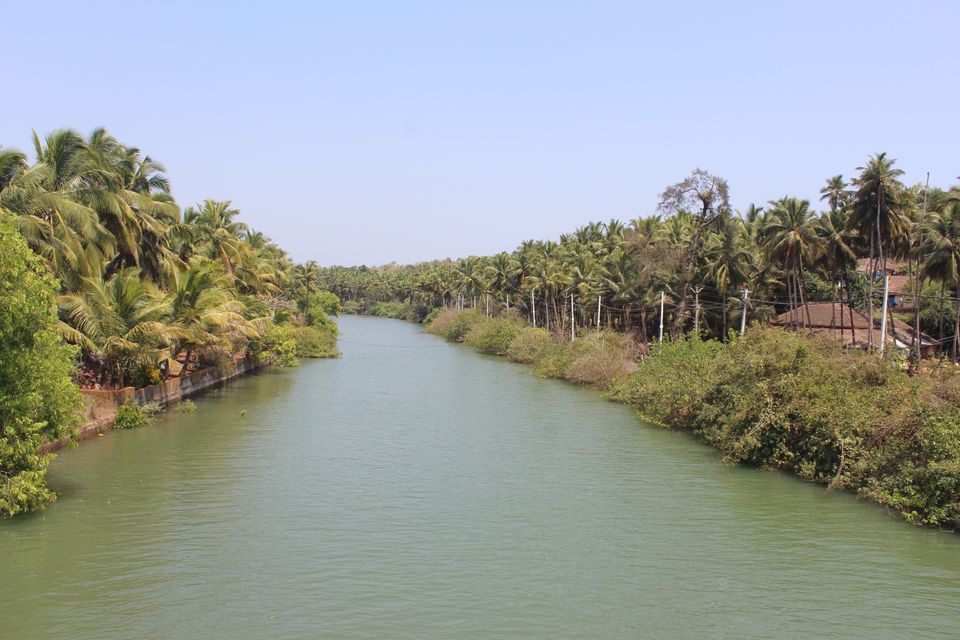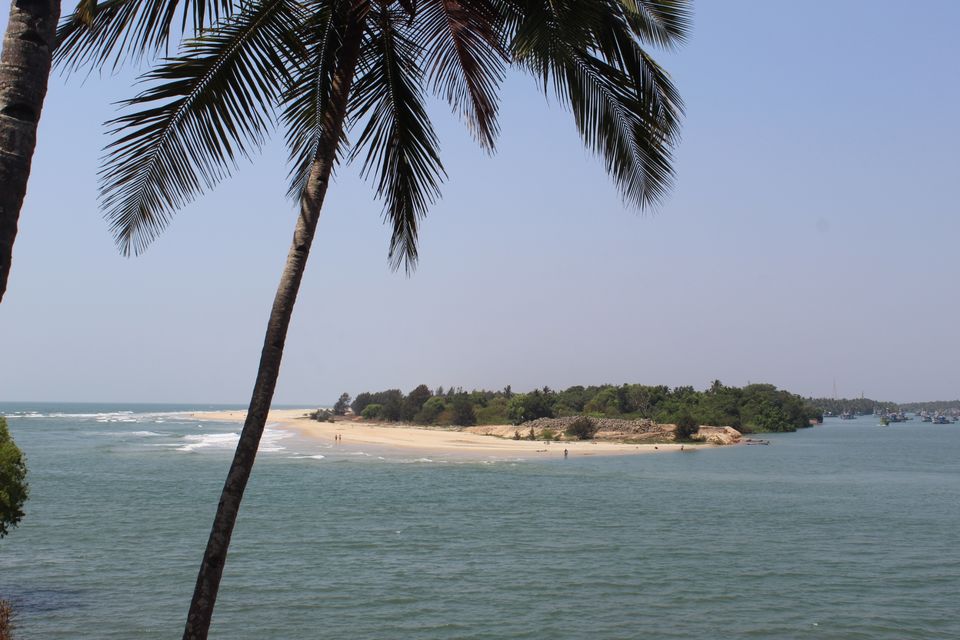 Stunning white sand beach !
Enjoyed the sunset view which recharged our mind. The orange sky made sunset more pretty. Indicating an end of the journey can be beautiful. The perfect end of perfect day !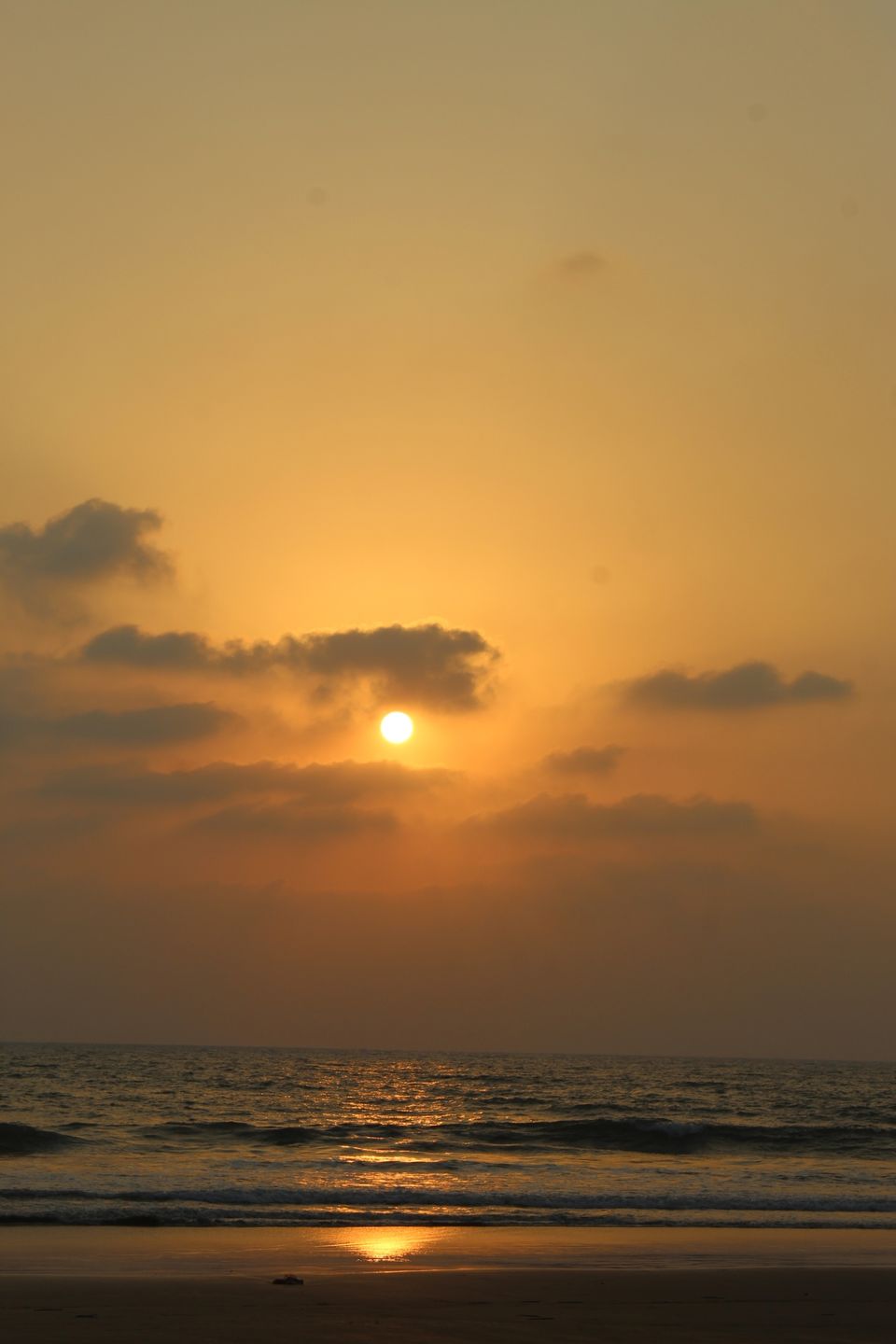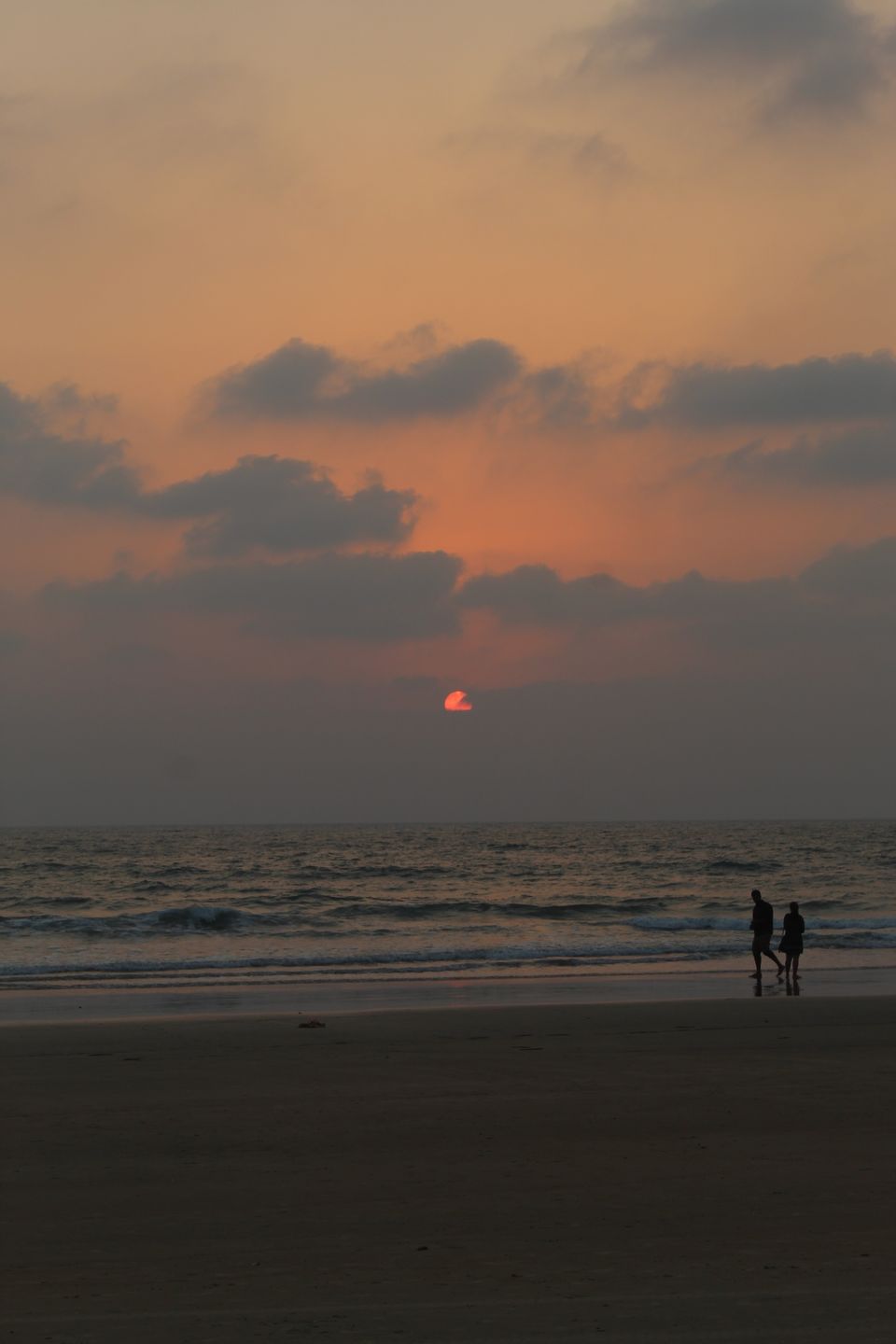 Last day we roamed around the shopping market near colva beach. Various shops for cloths , shoes , tattoos, jewellery , cashews , seafood etc. We had an amazing lunch at 49ers Restaurant & Pub . Check-out at hotel and went to station and started our journey back to Pune.
Until next time, Goodbye ..! Must Go..!