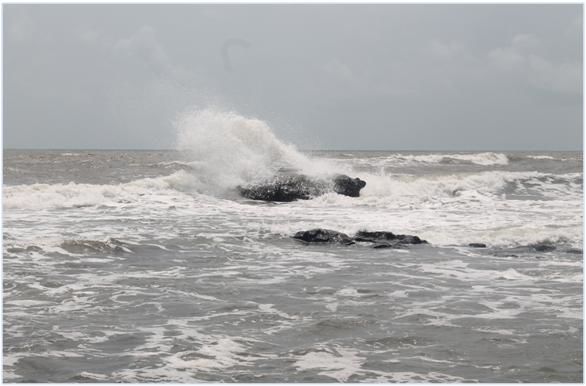 So hurriedly had we decided to make Goa an "On beat" heart throb in this off beat monsoon season. But as the saying goes, never regret the decision once made (after being alarmed by the "Offseason Tag" in these months), we decided to have a prolific stay & make this trip a chronicle in the chapter of our lives. So tagged as "Last minute Managers", all the readiness ranging from booking of the hotel to planning the itinerary was made in last 3 days. Since it was a trip with our best couple friend, it had to be something electrifying & indeed it turned out to be.
Bags Packed - Catching the flight - traversed for 2hrs & landed in GOA (Dabolim Airport) at approx.10:30 PM. Cool shrill breeze welcomed us, as fresh rains had just poured, making the land soggy, full of fresh aroma. The first look even at the night was so unsullied, far away from the chaoticDelhi.
Reaching our hotel " La Spazio " in North Goa took close to 1.30 hr from the airport & with all clamouring over of both the toddlers, we reached the destination at 12am. It felt quite luxurious to have dinner in the midnight, sipping fresh aromatic coffee under the dark starry sky. It was a brilliant start!
Day 1 for #FOTW at Goa :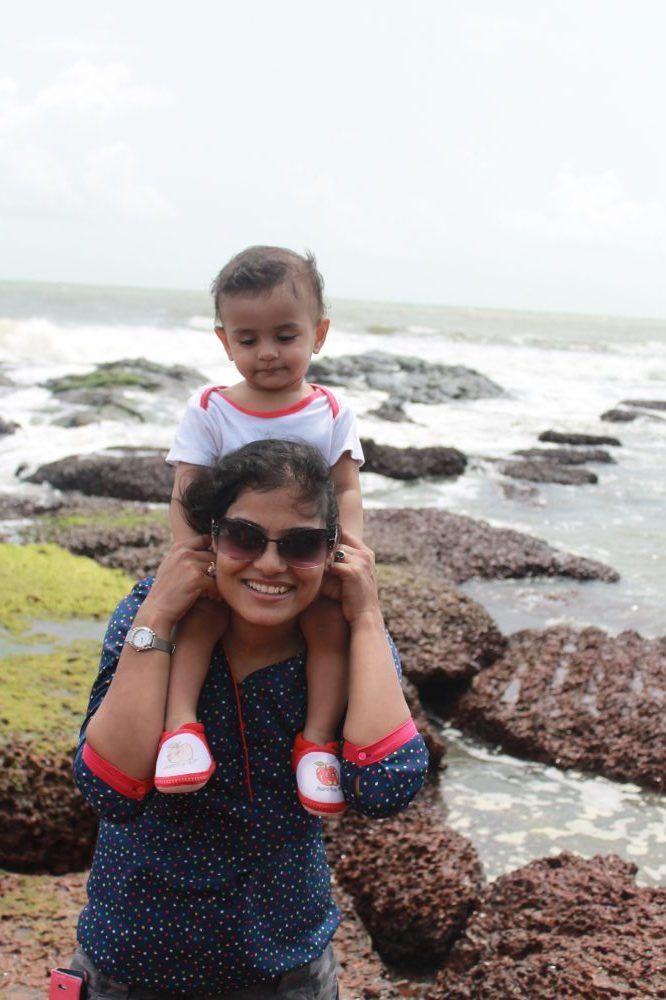 After a comfortable night, rainy morning welcomed us. But it was for hardly 30 minutes post which decent sunshine broke out. Morning pool fun with kids was a perfect start of we, the wanderlusters. Post having a sun cum pool bath, it was time to have a breakfast. To let kids experience the "thrill", we decided to roam around the city, catch some amazing beaches with our own comfort by 2-wheeler. So 2 couples, with toddlers started off their venture on the activa, singing with the melodious breeze.
The first halt had to be beach closest to our hotel, which was Anjuna Beachhighly rocky & a very small one. The very first look at the waves gushing over those rocks & splashing water all over made it astoundingly pleasant. Those "Red Rocky Crabs" were quite an excitement for us. Grabbing some delicious boiled corn & struggling to capture those crabs took our first 15-20 minutes.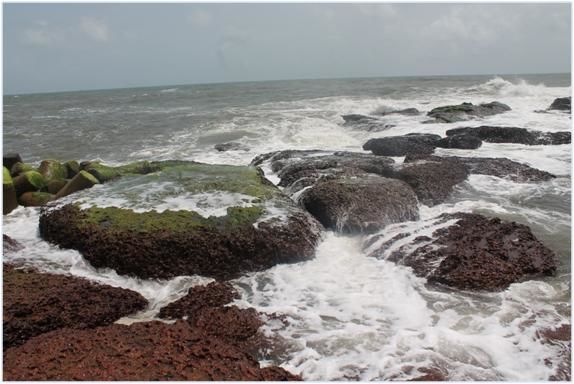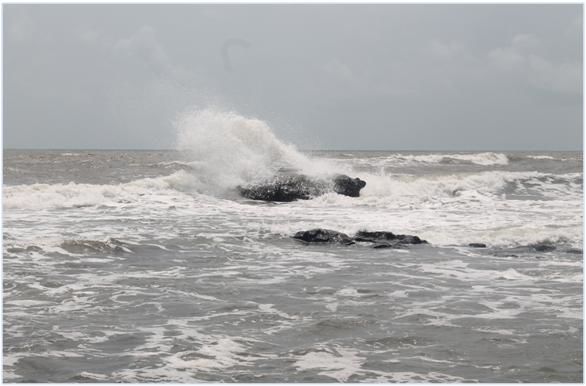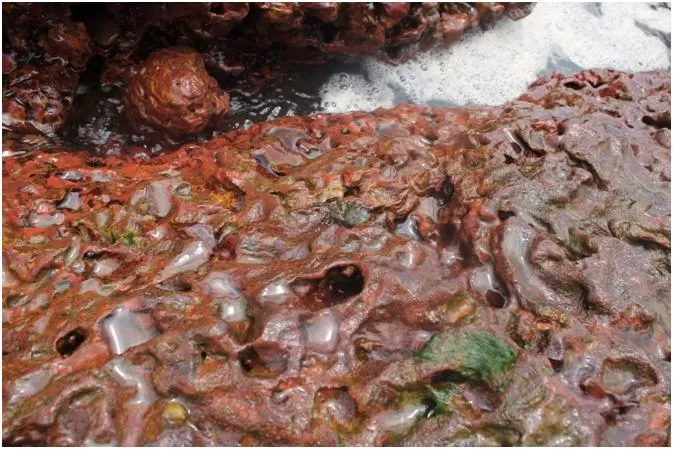 Facts about Anjuna Beach :
Part of 30km stretch of Arabian Coastline, it encompasses "Anjuna Village" A small & lovely but red-black rocky beach with swaying palm trees, also famous for trance parties during tourist season. It also has Saturday night market to enjoy & re-fill the bags;)
There are ample eateries close to Anjuna Beach. We ordered some biryani, chilli manchurian, fried rice & breezer, the first experience of Goan food was perfect. While we lavished the food, toddlers relished their home made preparations. Since evening was setting in, we planned to drive quickly to the most heard off "Baga Beach" and enjoy the shacks there .
Getting to Baga Beach in Goa :
With a ride of approx. one hour (tracing the roads, with the help of passersby and sign boards), it was actually a smooth drive all over. Seeing the vehicles at parking, we assumed a mad rush at the beach. This was quite a different beach, boys, girls, men, dogs, crows and even cows, all seemed to enjoy the beach and waves equally, lol. Honestly, the first such look was not loved by us. But since it was not rocky, both the kids rolled over the beach, rolling and playing in the sand, running towards the waves.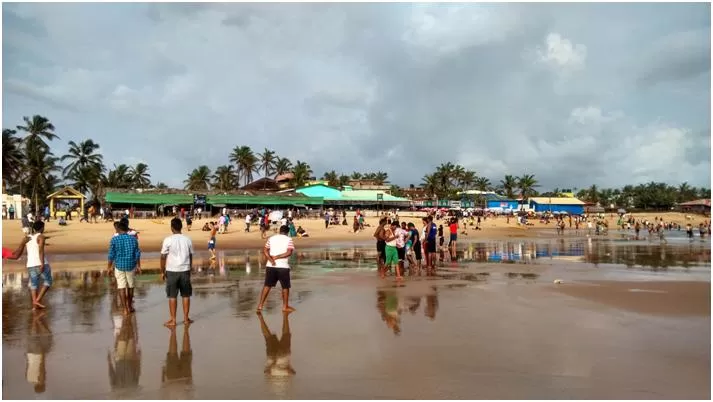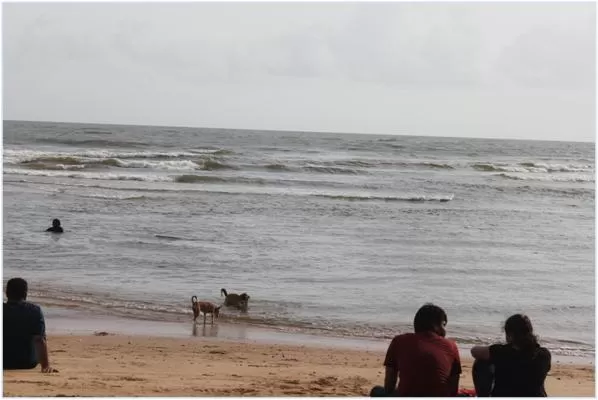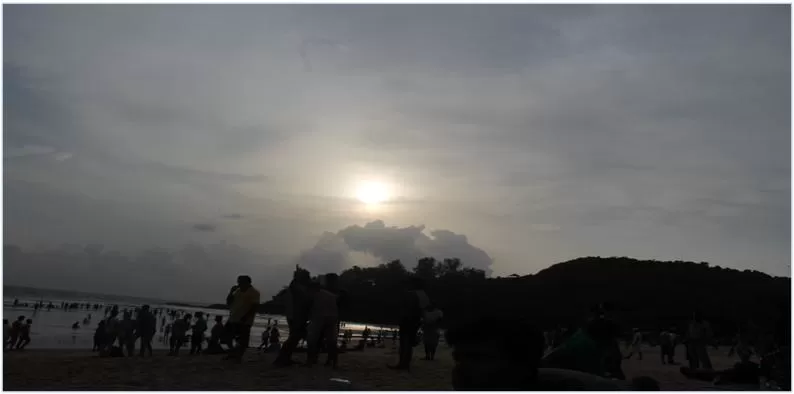 Well, that's an advice to the regulatory bodies of Goa to maintain the most famous Baga Beach. We did relax at the shacks, got our head massages done, sipped drinks relished on some hot pakora's till the moon was out! Later post sunset the beach became a lovely place (no more signs of Animal kingdom). Sports lovers were playing volley ball & families were seen enjoying in the water. What about us, well we were rolling in and out of the sands after our lil toddlers. For them digging up the beach sand had become a new fun, the most treasured one.
Post lovely sunset, we decided to explore a new eatery, " The Mango Tree " , a very famous restaurant, with sumptuous food & drinks. A delectable sizzler was followed by cappuccino, pasta , spring rolls, pizza..Ah!! We had an amazing dinner with the food here. So filled were we that even standing up from the chairs was becoming difficult, lol. But it was close to 11:30pm & with toddlers along, we had to return back to hotel and ditch the thoughts of night out.
Facts about Baga Beach :
Baga Beach is a part of 30Km stretch of Beach coastline which starts at Aguada & ends at Chapora . This beach is quite famous for Parasailing, Banana Rides & even Dolphin cruises (although we couldn't experience as all water sports are closed during the rainy months of May -Aug/Sep) Compared to Calangute Beach, this beach is quieter & with ample of shacks
Be hooked, part 2 will be up soon!
Keep Exploring and follow us on Instagram for our Travel stories!
Team FOTW!
I am taking my Alexa Rank to the next level with with Blogchatter, I'll be penning down some interesting Travel stuff with #FOTWscribbles, so be tuned!