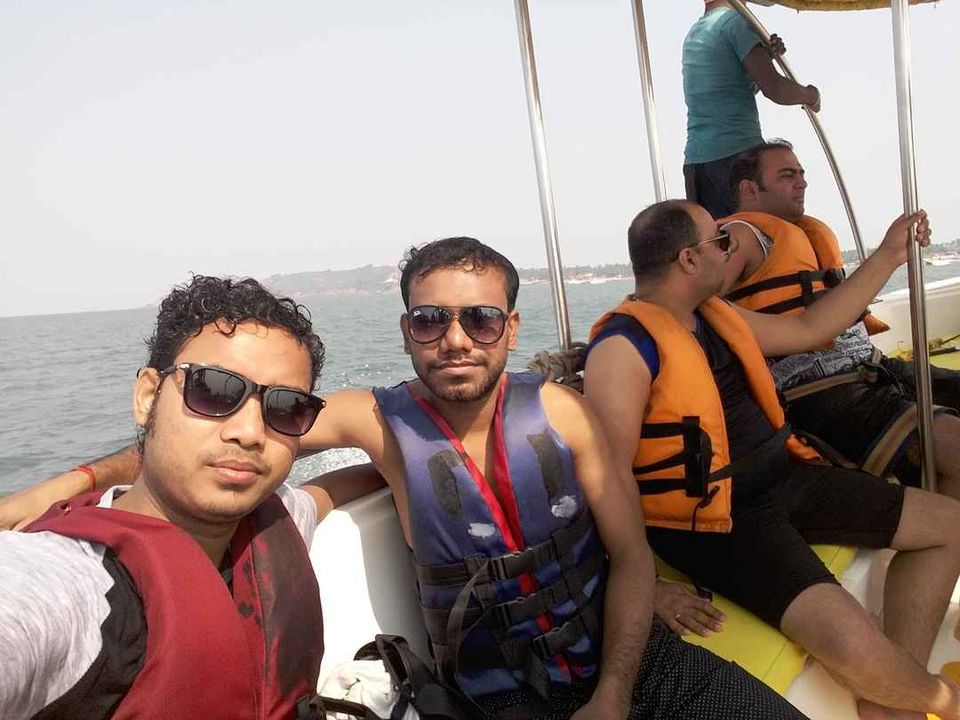 Goa is place where most of us want to visit once in our life.
The vibrant beaches, beautiful peoples, delicious foods, wonderful weather etc. In a word Goa is a perfect place for holiday.
Like many other Indians I also wanted to explore this beautiful state and I made it in January,2018 along with my friend.
The trip was really awesome and wild as planned. We did many activities like, scuba diving, parasailing, jet-ski etc. We had beer, red wine, shots. We hired a scooty and explored goa like a local. We did many interesting things but apart from all of these we did two most crazy that will be remembered for us throughout our lives.
My thrilling post scuba diving story:
When we were in Goa we had some bucket list to do. Scuba diving is one of it and we made it. When we were leaving for Goa island the weather was petty cool no waves no scary stuffs. But the things turned into different when we were returning from Goa Island. The diving organizers gave us beer. We were celebrating our first diving.Suddenly storm came, the waves were so high, the boat was about to sinking. Everyone in the boat was so scared and we were drunk also. A kid was crying constantly, we all got wet by the waves. It was most terrific experience I ever had. But after one & half hour of scary boating somehow we managed to reach at the coco beach. That was most thrilling & adventures things that ever happened to me.
My most embarrassing moment:
We everyone like clubbing pubbing right? And no doubt Goa has many night clubs, pubs, dance clubs where you can drink alcohol as much as you can simply no restrictions. I & my friend had first dance club experience in Goa. We went to dance bar and ordered couple of beer, a Big shot. As it was my first experience in dance bars I had no idea about the bar girl rules. It is actually you can pick any girl and dance with her but you must buy a drink for her which is bit expensive. This is the main business of dance bars. But I did't knew that and offered a girl if she is ready to dance with me and she agrees. After a minute she told me that I need to buy her a drink I said ok but when the bar boy told me the price I was surprised it was Rs.1,000.00 for a small glass of drink. I said No and I can't pay for it, the girl got angry we had an argument, the bar boys also tried to indulge with fights but my and my-friend somehow managed to skip this and left the bar. This was the most embarrassing moment for my life. I was so drunk that I was not able to ride our bike. My friend is not good at driving but still that day I gave him the key, he looked at me and took the key. I don't know how we reached to the hotel that night. I still feel very embarrassing when I remember that night.