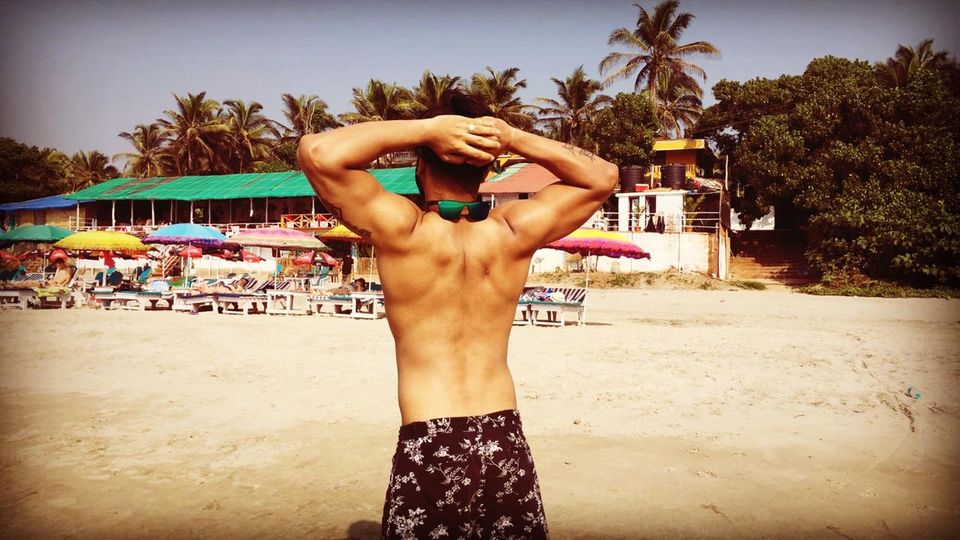 https://www.instagram.com/biking.bae/
I'm Half
Engineer, Writer, Salesman, Lover, Dreamer, Magician, Athlete, Traveler, Explorer, Speaker
A Salaried Employ who works his ass for 8 hours and wait for weekend to relax, Netflix and chill or seeking that old face, My life was travelling on never ending treadmill of disappointments.
An Alpha Male, A Failed Scholar & Entrepreneur who kicked his highly paid business and called out his Spaceship Bike to abduct him from wrenched Slave Life.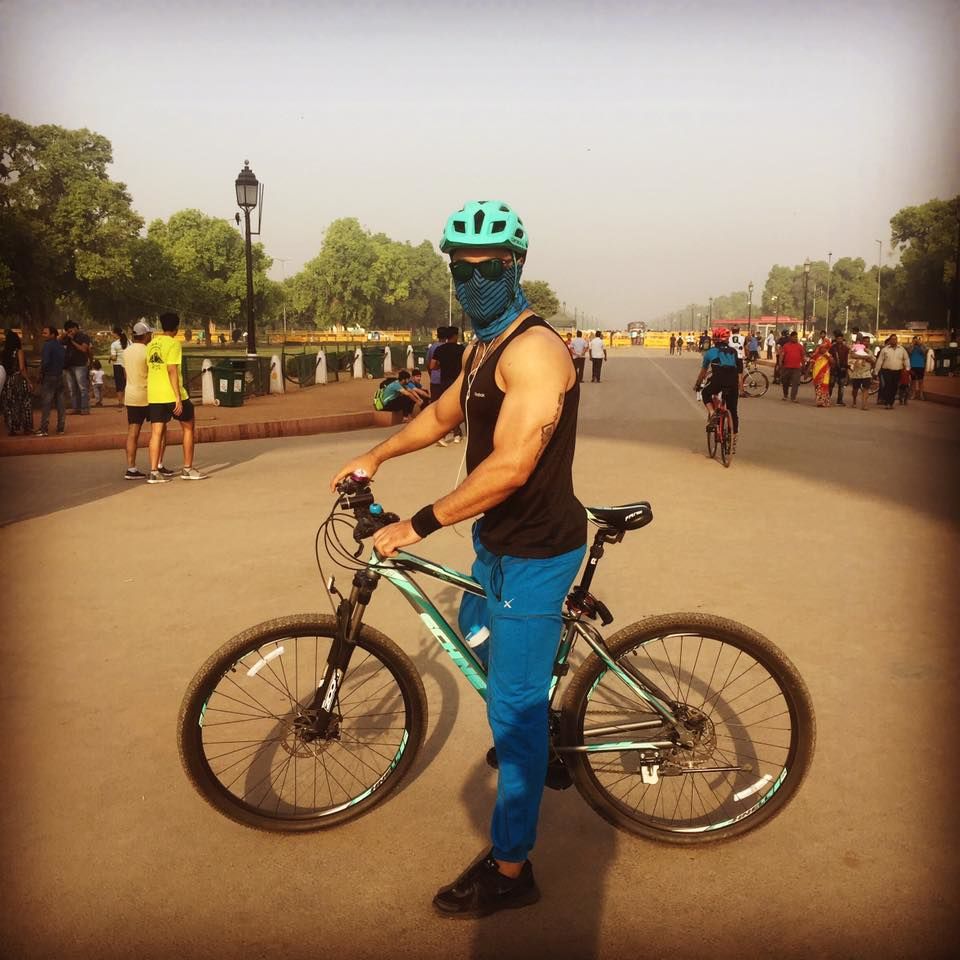 https://www.facebook.com/GAURAVSOBTI3NOV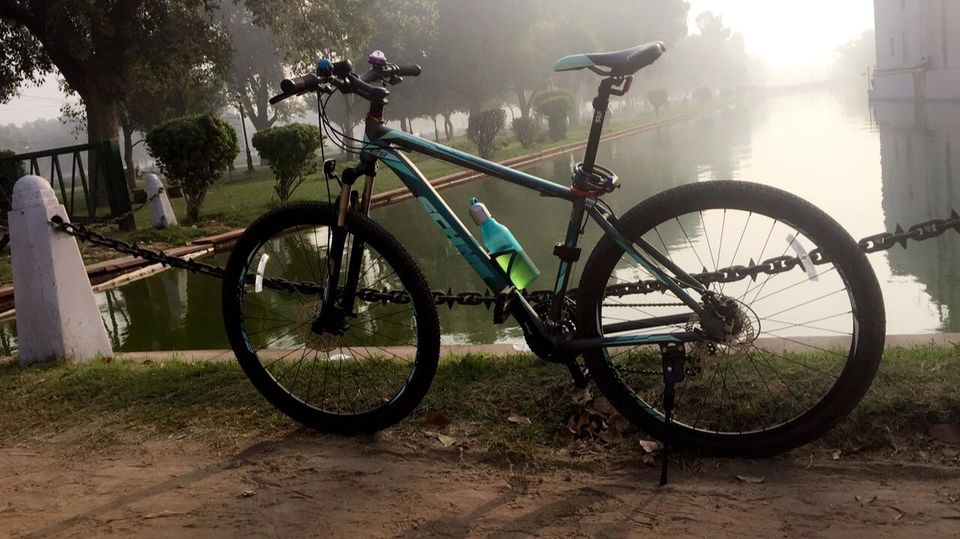 TWO PEDDLES
When I got enough confidence, The Stage was gone!
When I was sure of Losing, I Won!
When I tried to be someone, Someone become Me!
When I was running for Money, Passion left behind Me!
So,
I start following the Rainbow on Two Peddles.
Underlying Excitement that accompanies
– The Freedom – The Freshness – The Fucking Awesomeness –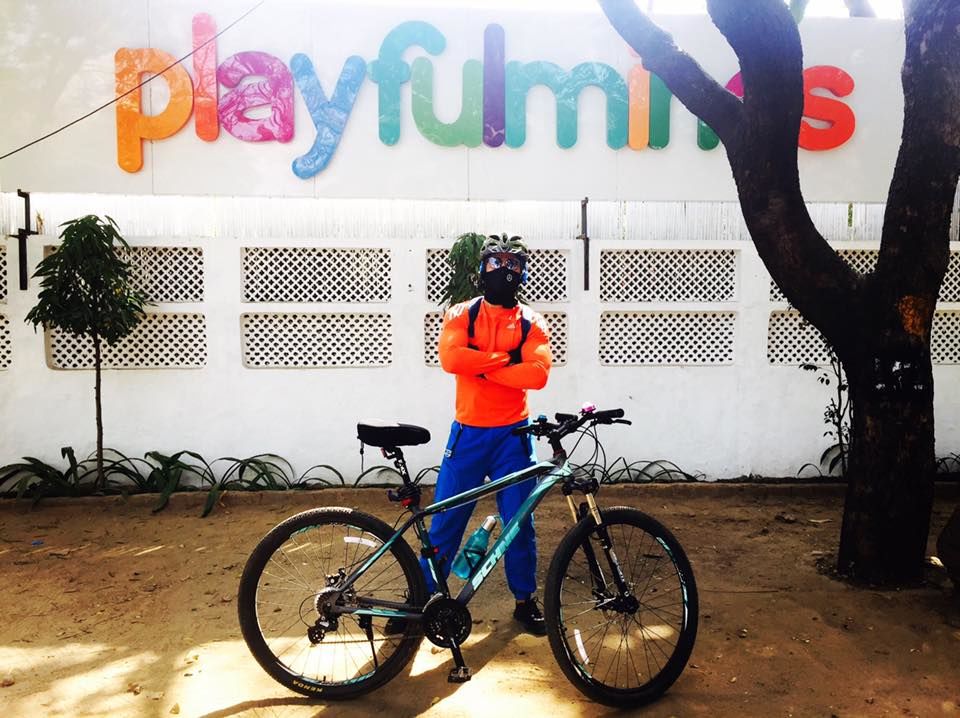 GOA WELCOMED ME WITH OPEN ARMS
Landed at Goa Airport took taxi for Baga Beach. Late Night and Goa is still Alive. No trouble in getting a shared cab for Baga Beach which one of the most crowded and happening place in Goa. Although my accommodation was sponsored by 'Sinon Baga Retreat' and Las Olas. The resort was on beach with good decent room and service.
The beach contains rows of shacks and fishing boats, and at high tide the beach is narrow. The best way to explore these gems is on foot, but be prepared for a lot of walking. Baga Beach is also famous for its water sports and Dolphin cruises.
Attended my friend's Boxing Event Faceoff on Baga beach.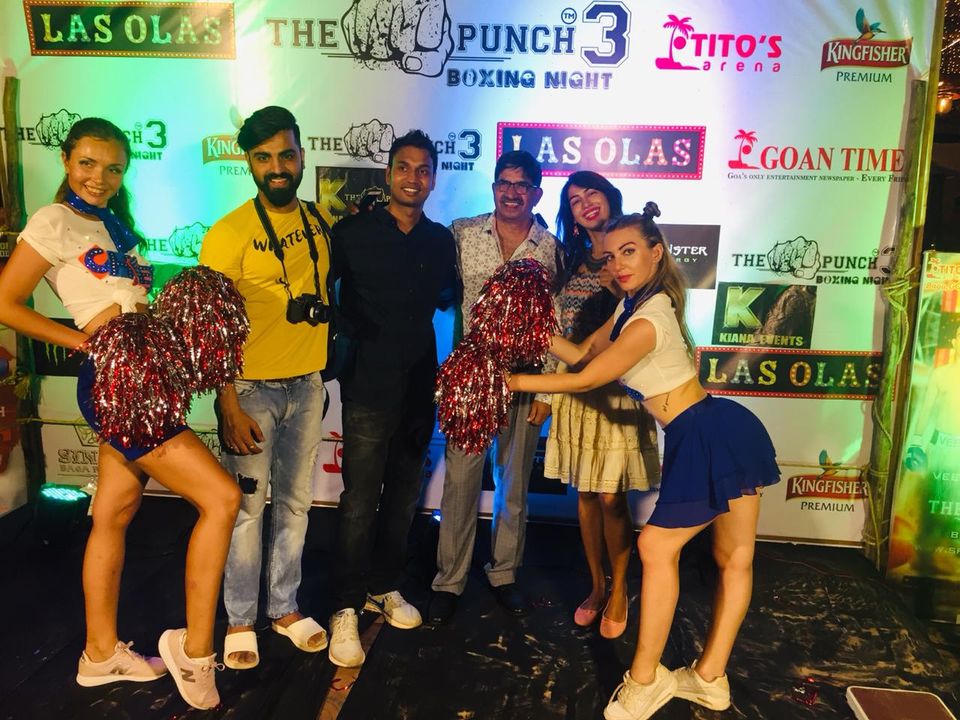 Tito's Lane
The most famous club in Goa, notorious for it's over crowded dance floors and people from all walks of life, grooving in their own styles. This is Tito's Lane. Although you will find many open clubs and bar on this lane but I found some of the best crowd in theses bars.
1. Titos Club
2. Cape Town
3. Cafe Mambos
This is a place that is completely abuzz at night with loud music from the various different clubs on this lane, not to mention the hundreds of party-goers. Again I was sponsored by Tito's Club for doing first boxing championship 'The Punch boxing ' had great evening enjoying drinks with real professional boxing fights.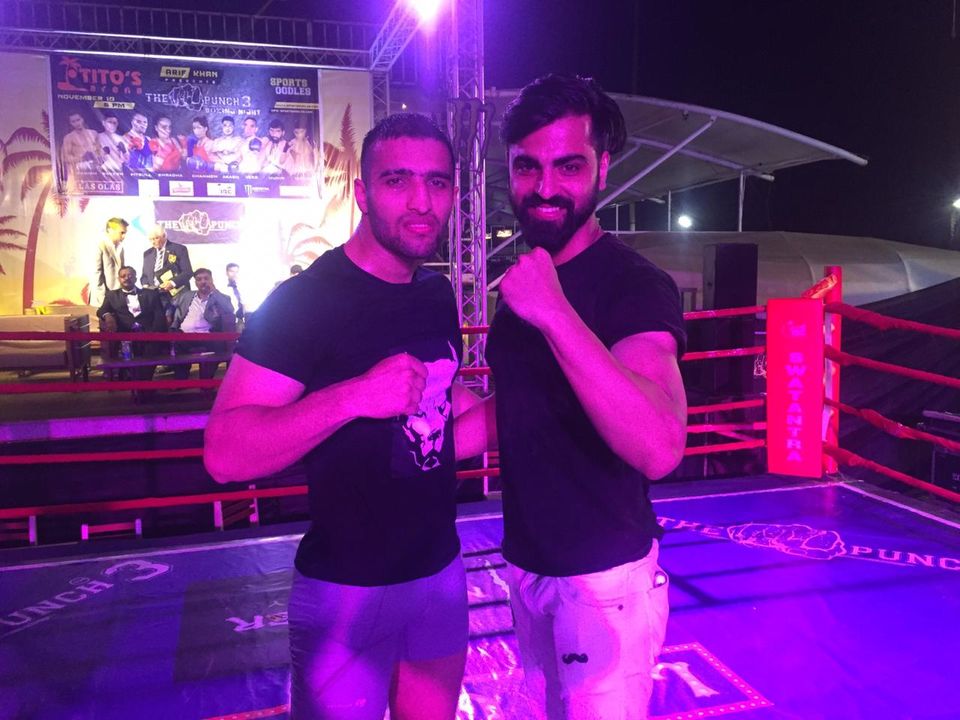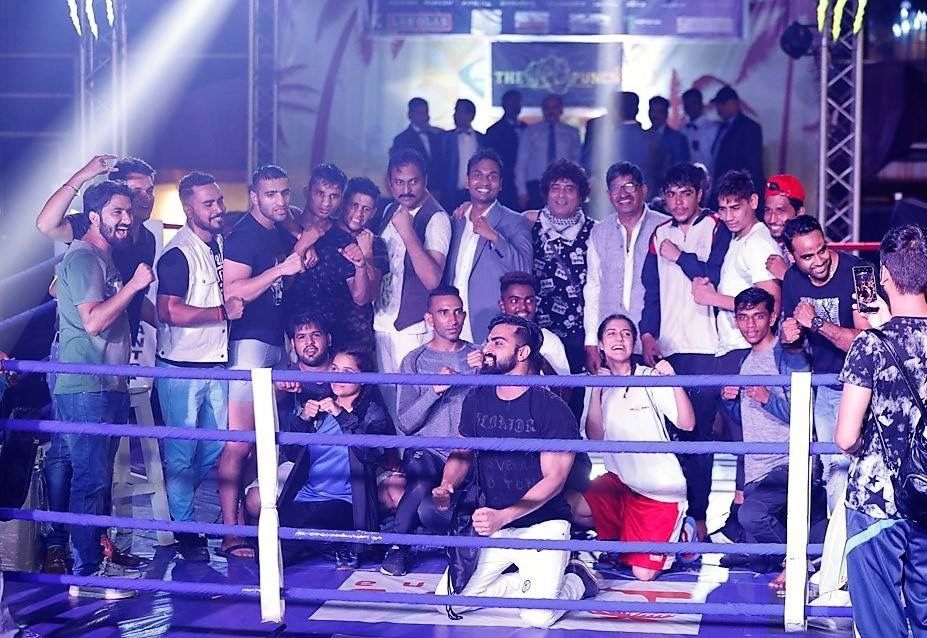 Anjuna Beach
I just went to Anjuna beach with a friend after 14 km scooty ride of small single lane roads full of coconut trees and fresh breeze of air, touching our skin. We entered and an overwhelming feeling of happiness built up in my stomach. I don't ever want to go home I just got a wild though in my mind.
Why is it that the beach does something to us? You soon become relaxed and you just feel really good. In some ways it is almost therapeutic just being there. Well for us that is how we felt sitting on Anjuna beach in Goa. Looking out onto the amazing blue skies, the sun shining brightly although you dare not look at it as it you would momentarily lose your vision. Instead you smile at its beautiful reflection or stream of crystal light sparkling in the sea seemingly moving all the way towards you.
We sat there simply watching the waves furiously crashing into each other, making its journey to shore and retreating again. Given the strength of the waves, the splashing sounds of the sea was all we could hear. Still calming though.
Beer in hand, soft tranquil music being played in the background of the beach side bar we sat in, we both smiled to ourselves happy to be in Goa. It was late afternoon and sun was shining but the chilled beer made it a mix match.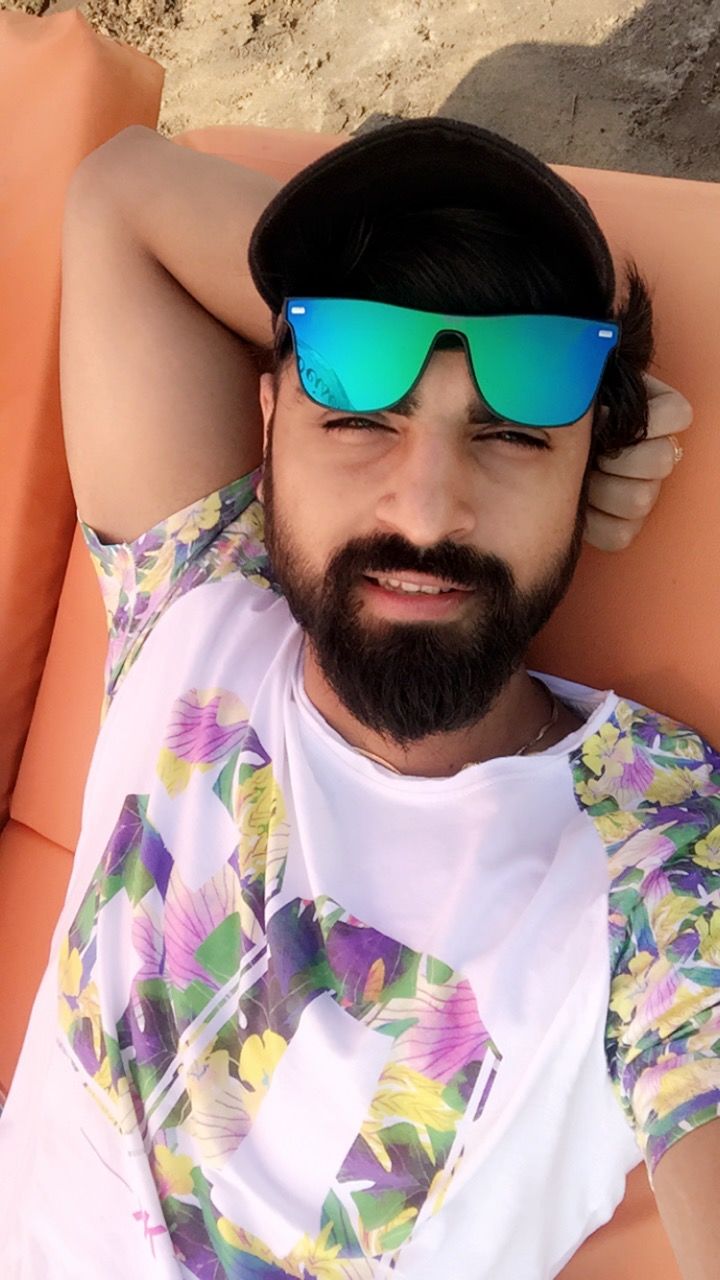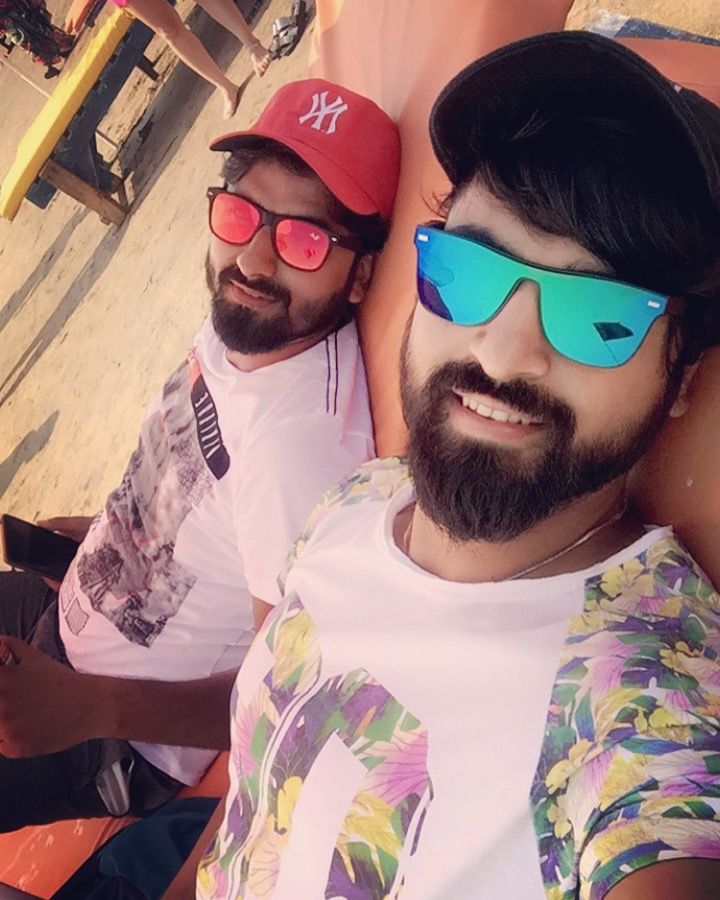 I was still feeling a bit restless as was not getting cycle on rent. I shifted to new place in Ashvem Beach, Hotel Wellness Inn. A good decent resort focusing on wellness, yoga, meditation. Got a bike and was not on rent I feel that I am blessed just by asking the hotel owner offered me his bike.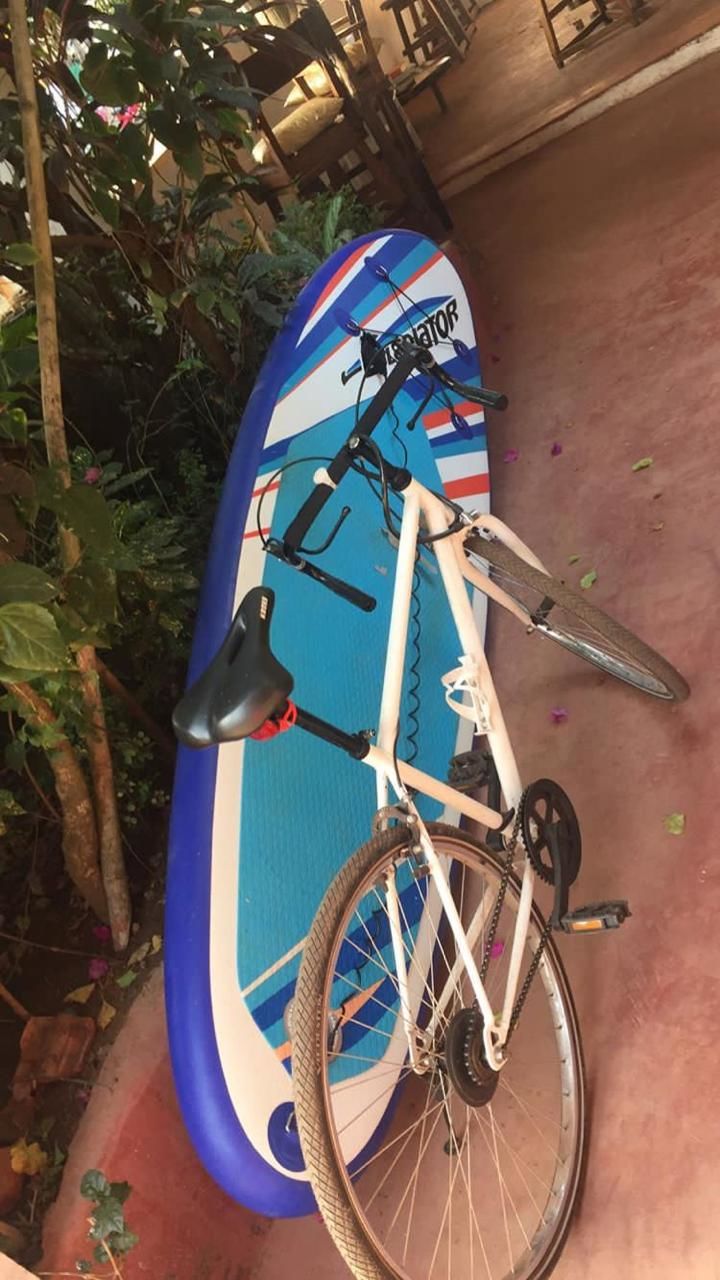 I took the bike and opened the google map for Arambol Beach.
Ashwem to Arambol is almost 7km. Riding bike in Goa without T-shirt , every time when I was coming down from slope it's is just like flying high in sky like an eagle and diving down. The second time I felt I love Goa and this place is made for me.
Reached in half n hour, carrying my bike on shoulder and The long beach of Arambol qualifies for nearly every cliche that Goa's beaches are known for – gentle waves over shallow waters, wide beaches with fine white sand and tall coconut trees lining the edge of of the sandy shore. But unlike the more popular beaches of Goa, Invited into mutual friends beach shacks and I just laid down on beach bench. My search for inertia in Goa ends at Arambol Beach, with its relaxed and uncrowded beach allowing me moments of leisure and laziness.
Whole new group of my friend joined and had such a lovely evening. Saw such beautiful people, Pregnant women doing yoga with her small daughter and letting that the new life to feel the freshness of beach. A man making a painting on sand. So much of creative minds and nature.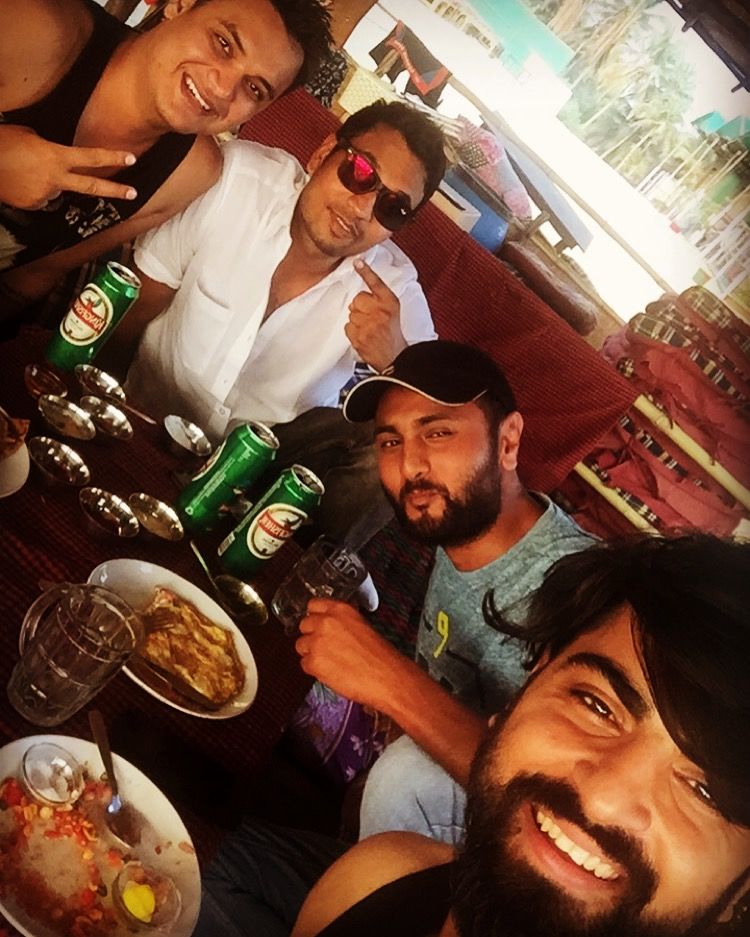 Day 4 :-
Morning starts at Ashwem Beach, rare find lying a little further from Morjim Beach. Away from the maddening crowd, Ashwem Beach is a total delight with its unspoiled natural beauty. It is a decent, clean and calm place to unwind. An interesting feature of the beach lies in the existence of Olive Ridley Turtles throughout its area. While their count has declined in the recent times, spotting them remains to be one of the favorites of tourists but you can find hell lot of dead crabs.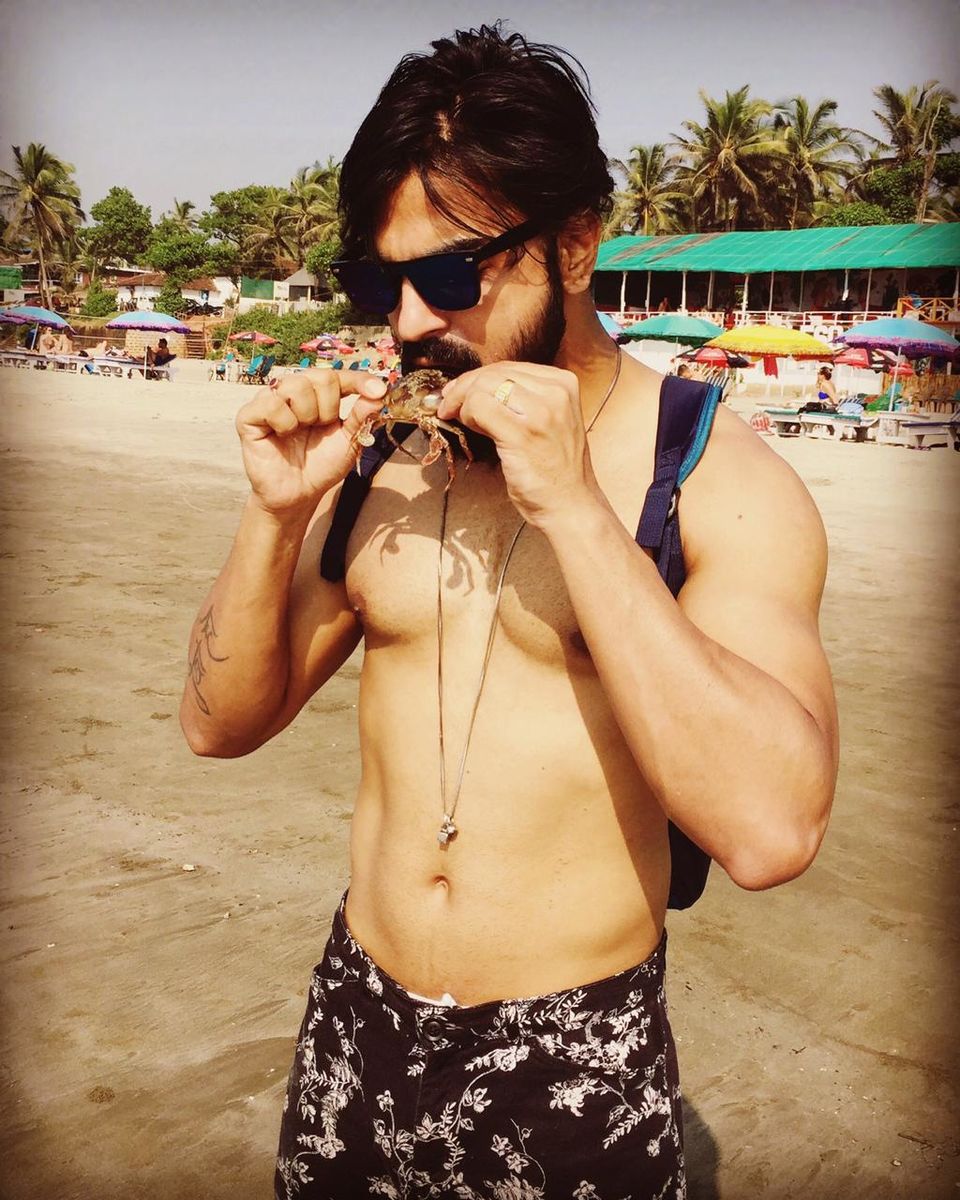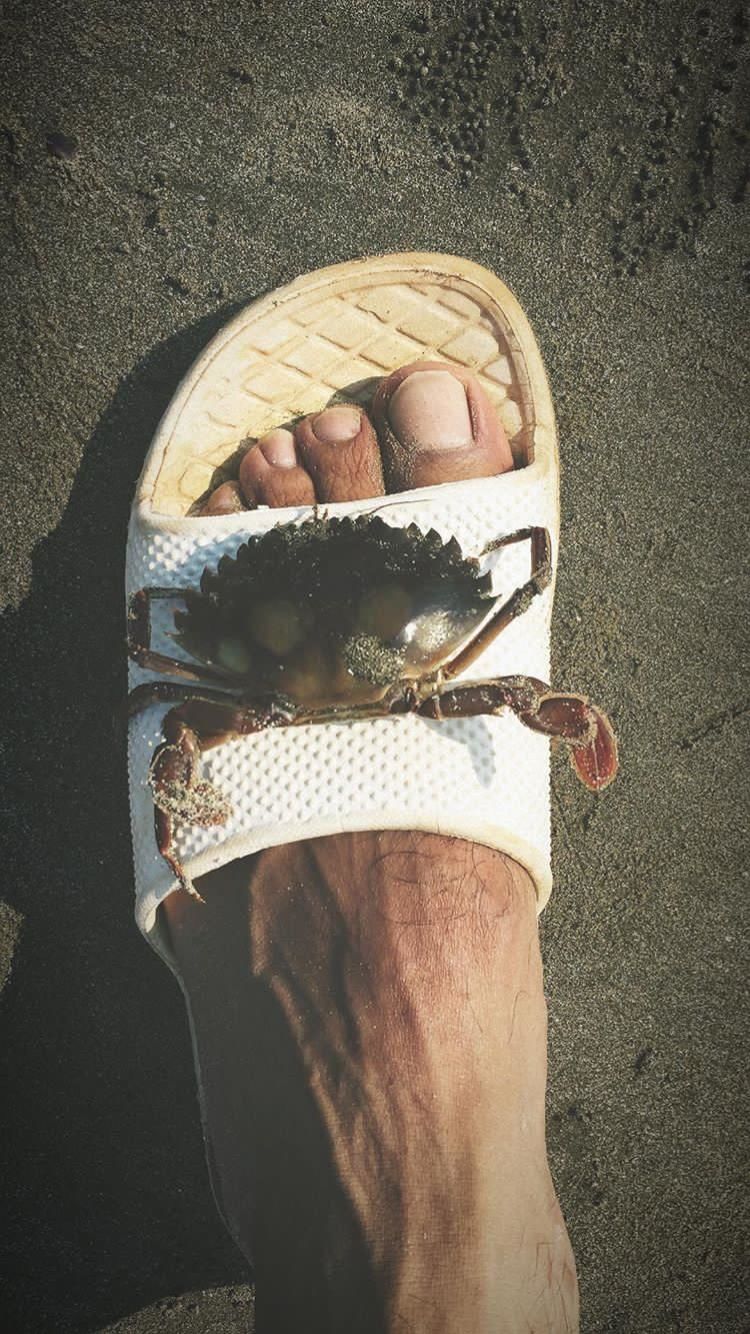 After spending some good time, went into sea. Ashwem beach is good for non- swimmers as you get so far and you are not scared of high tides. Make your foot firm and just go till you feel comfortable. Had awesome time fighting with tides and felt a crazy child is still alive.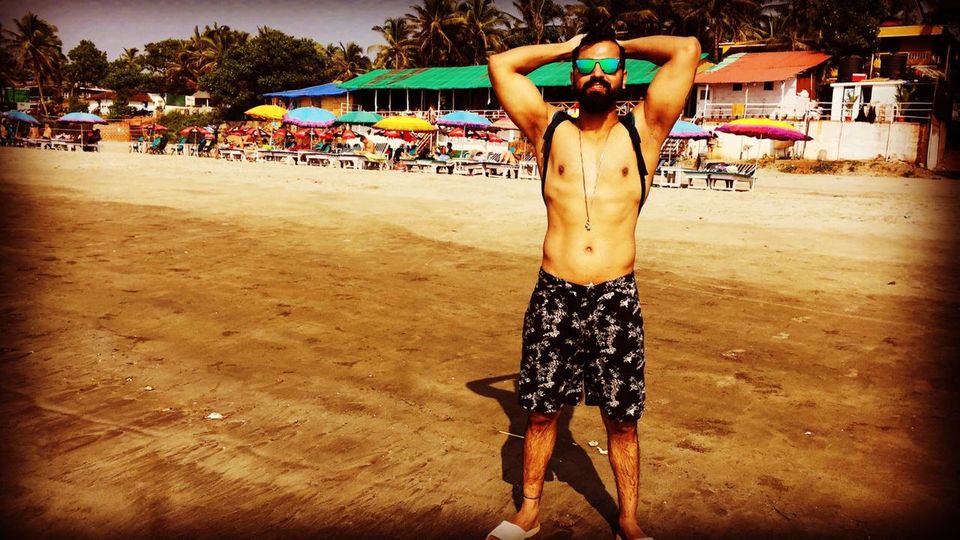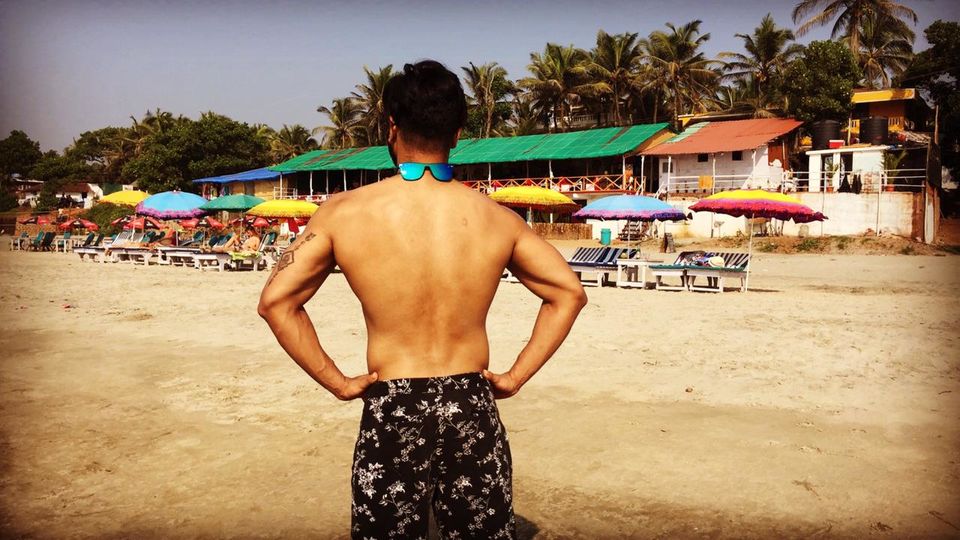 Day 5
Got up had heavy breakfast and got ready to meet my Beautiful Goan Friend.
So she calls me 'Whatever' as when we met It was written on my T-shirt. I planned to go by scooty from Ashvem ( North Goa ) to Porvorim ( South Goa), its almost 30 km. I went by scooty, It took 1 hr to reach the main city, full of traffic. Do wear helmet if you are driving 2 wheeler as Goa Police have many check points.
So now I was a bit tired as it's been years using any 2 wheeler for so long. She came down and her face was so fresh and beautiful, my tiredness was gone, we spend 2 hours talking to each other sharing our life, culture. I started believing this turns out to be my best interaction with someone who was stranger before hours and now is part of life.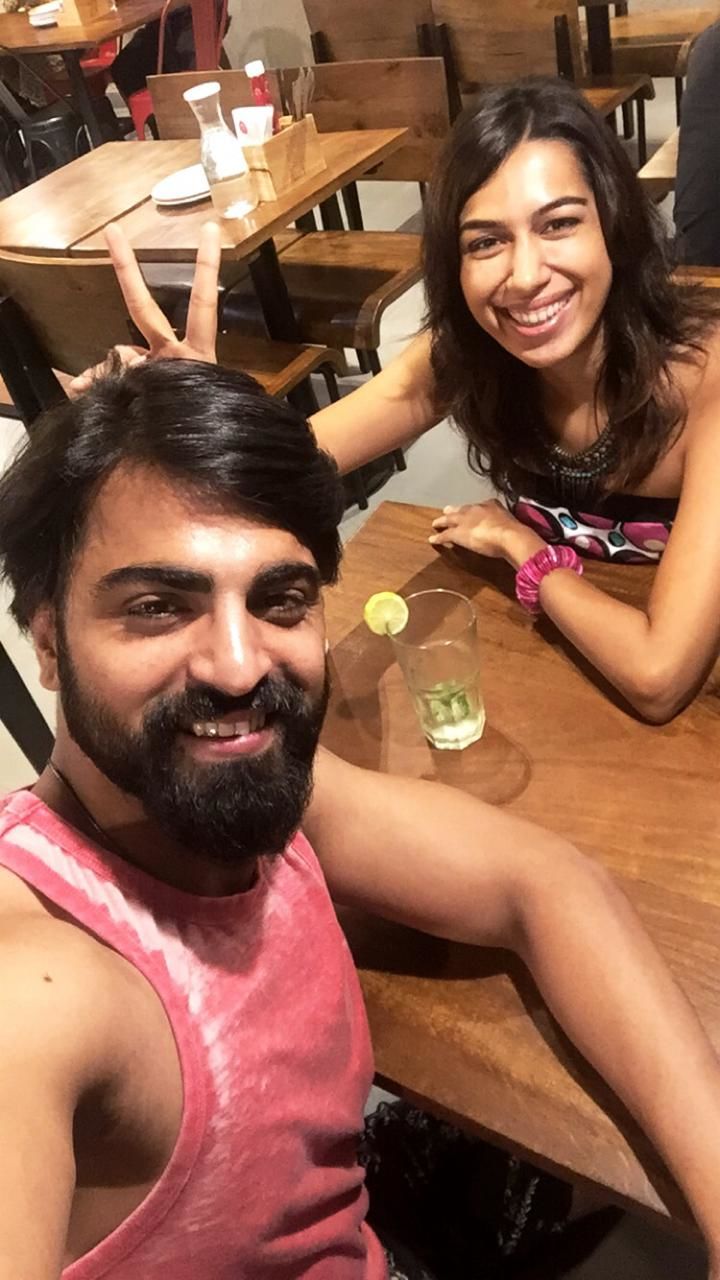 Now I more open to my life. This trip made me think once again about my passion for travelling, biking, meeting new people. Lets Date On Bike.
Lets meet up and Start a Healthy & Adventurous Lifestyle sharing Intellectual thoughts. I will make sure to be on time flying on my bike for kms just to put some colors in your life. Will listen to your life stories along with open road, landscape and regale you with a hot coffee or cold beer.
#bikingbae
"Not every Men are fool, Some Stay Single and Date''
Follow me on Insta
Biking.bae
https://www.instagram.com/biking.bae/
Courtesy
Gaurav Sobti
https://www.facebook.com/GAURAVSOBTI3NOV